You can't go wrong with an evening focused on celebrating wine! During our Viking River Cruise along the Danube, we participated in a Heurigen Evening in Vienna.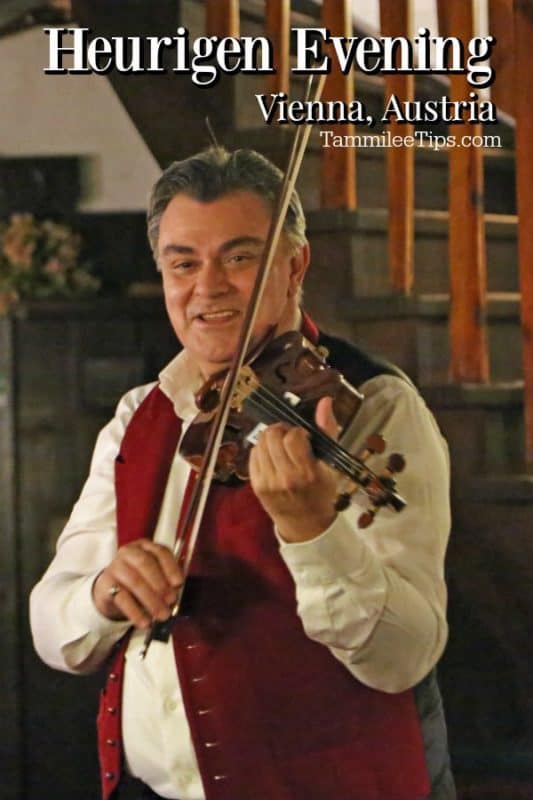 Heurigen Evening in Vienna with Viking River Cruises
The Heurigen Evening is a tradition to celebrate this year's wine at a local vineyard. During the traditional celebration, the locals would gather together to celebrate the bottling of this season's vintage of wine.
Our tour left directly from the Viking Vili, and I was so thankful to have a designated driver!
Vienna is the only capital that has wine produced within the city. The winery/restaurant we visited had been in the family since 1609!
Our Heurigan Dinner started with wine on the table along with small plates of tapas. The tapas included cheese, meat, bread, peppers, olives, and a few other things. There were two carafes of wine on our table and then the server brought more wine around the table.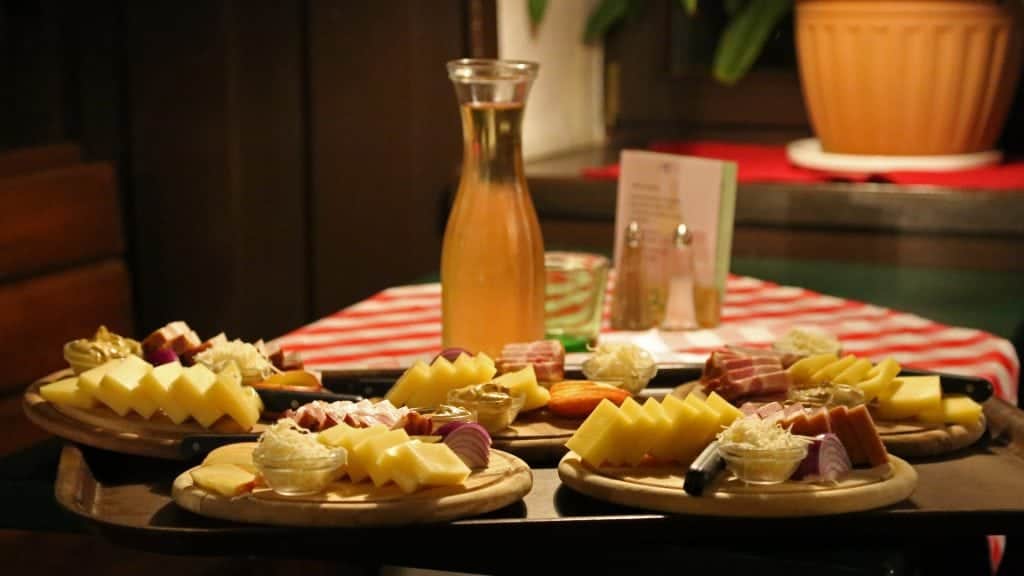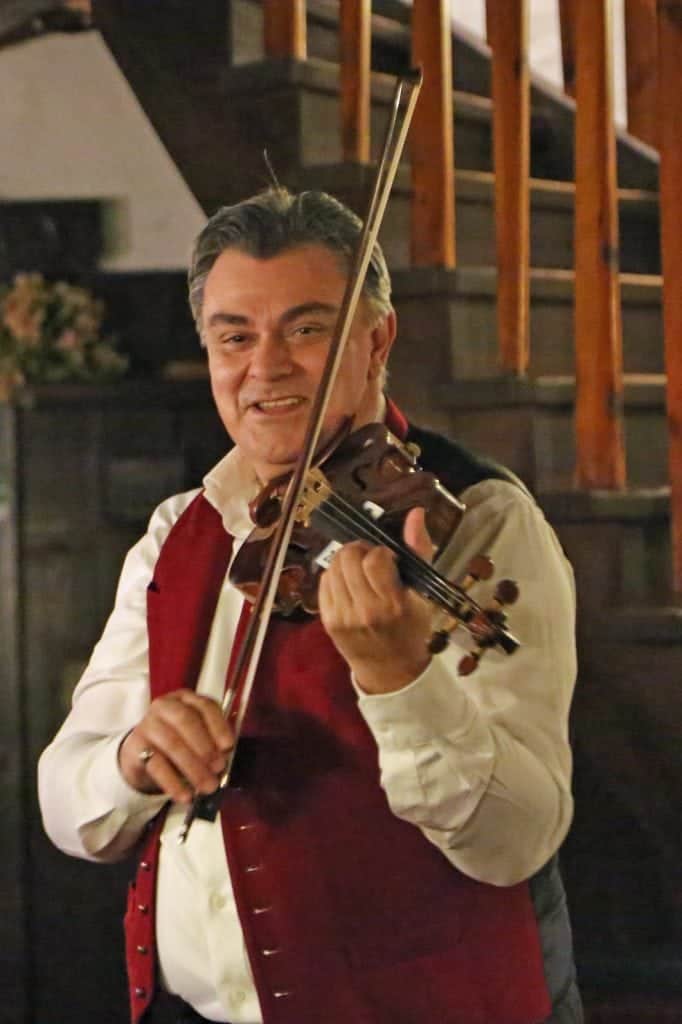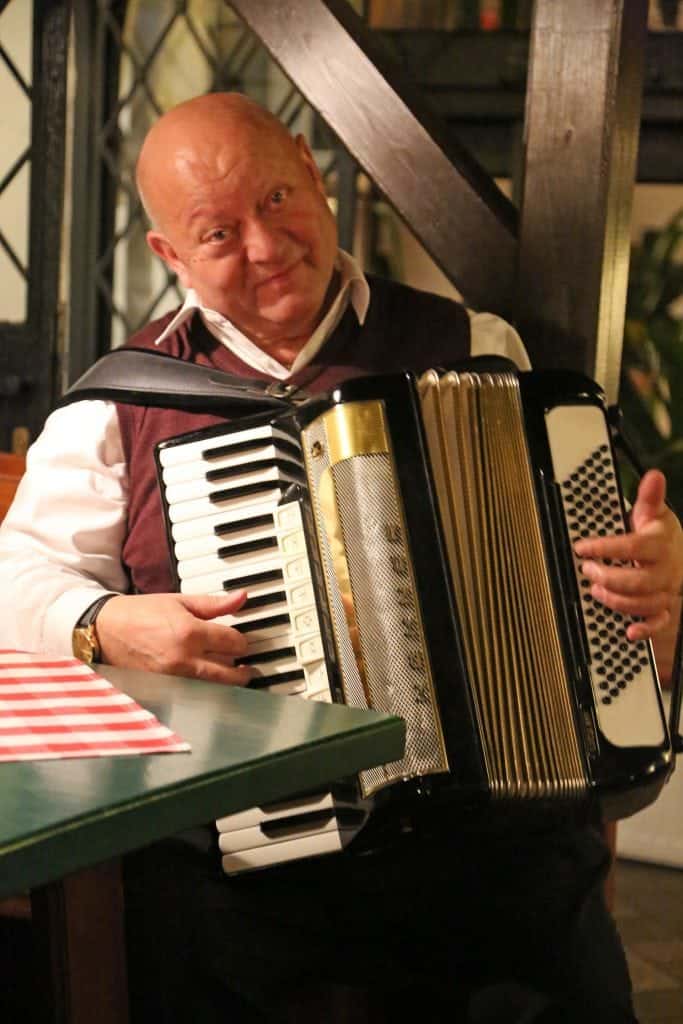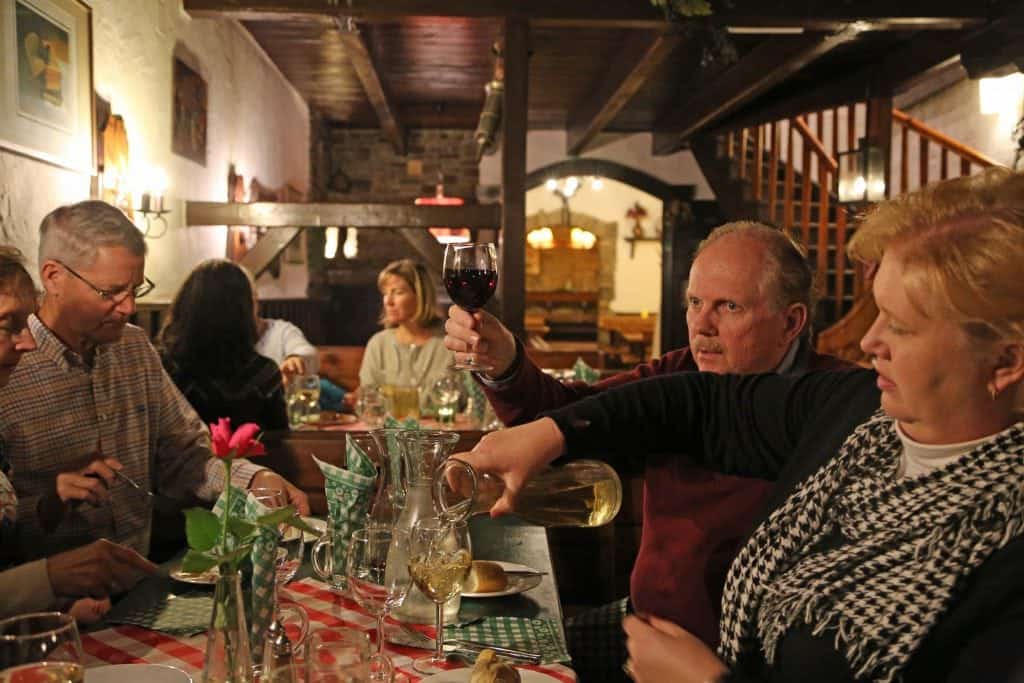 I have to admit the evening started off a bit quietly and I looked at John wondering what was going to happen. All of a sudden there were musicians, the wine kicked in, and everyone was laughing and having a great time.
We ended up sitting at the table singing Edelweiss; She will be coming round the mountain, and more! It was hilarious!
The wine was flowing, the music was great, and we all let loose a bit. This was one of our favorite excursions during our Viking River Cruise. It was so much fun sitting with other guests and having the chance to talk and laugh together.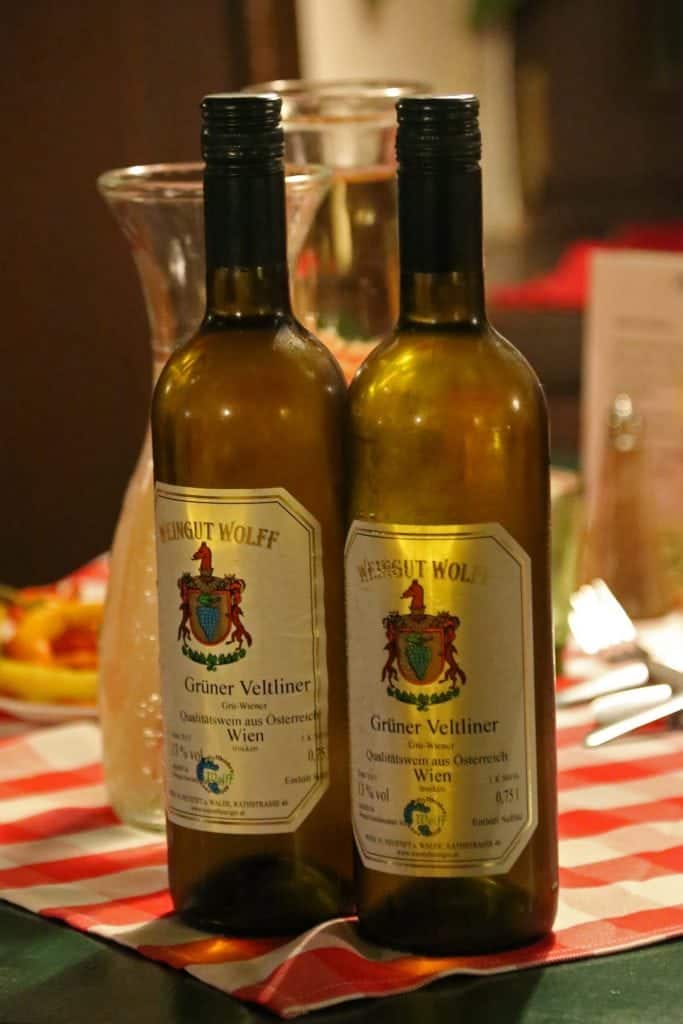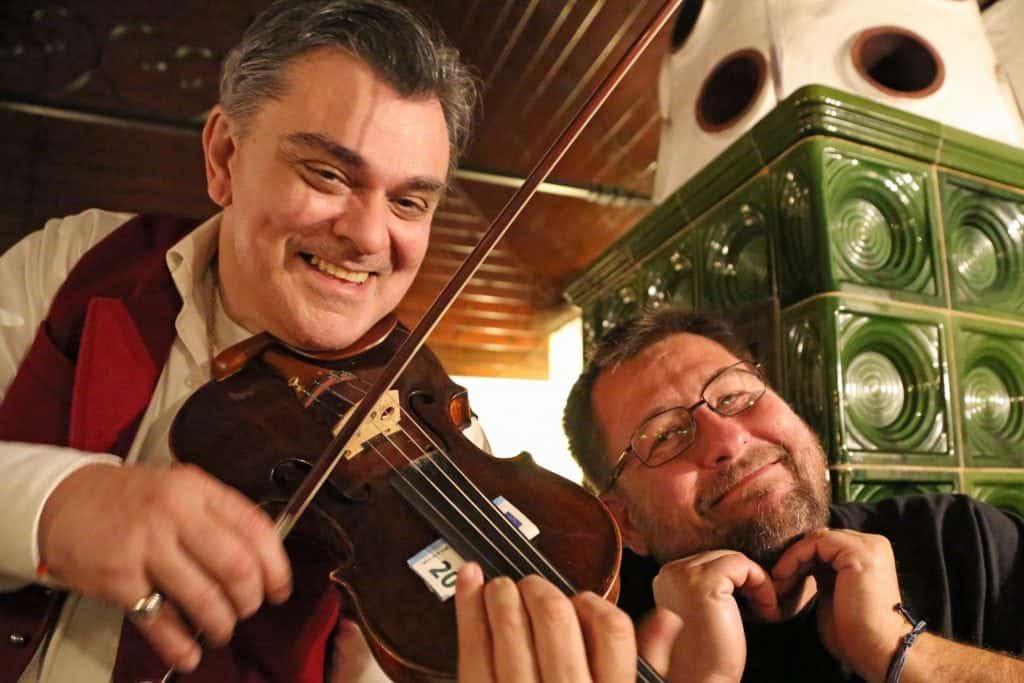 Many of us had been together for over a week since we started in Munich and had a few inside jokes from previous tours.
This night was one of those nights that sticks with you and brings a smile to your face when you tink about it.  If you are doing a Danube River cruise with Viking and pass through Vienna, I would highly suggest looking at this tour. Especially if there are people on the ship that you enjoy spending time with and you know they will make you laugh!
Be prepared to come back to the ship slightly tipsy or really tipsy depending on how much wine you enjoy. I will fully admit that I was slightly tipsy and rosy-cheeked when we boarded the ship.
My friend Jean from Traveling Honeybird wrote this great post about exploring Vienna in a weekend that I wanted to share. I can't wait to go back and visit again soon!
Additional Viking River Cruise Articles
Viking River Cruise Travel Diary
Check out all of our Viking River Cruise Travel Guides
We were on a hosted cruise with Viking. All opinions expressed are our own.