During our Vikings Castles & Legends cruise on the Danube River, we had the chance to take a Melk Abbey Visit tour. The tour left directly from the Viking Vili and included a guided walking tour of the abbey.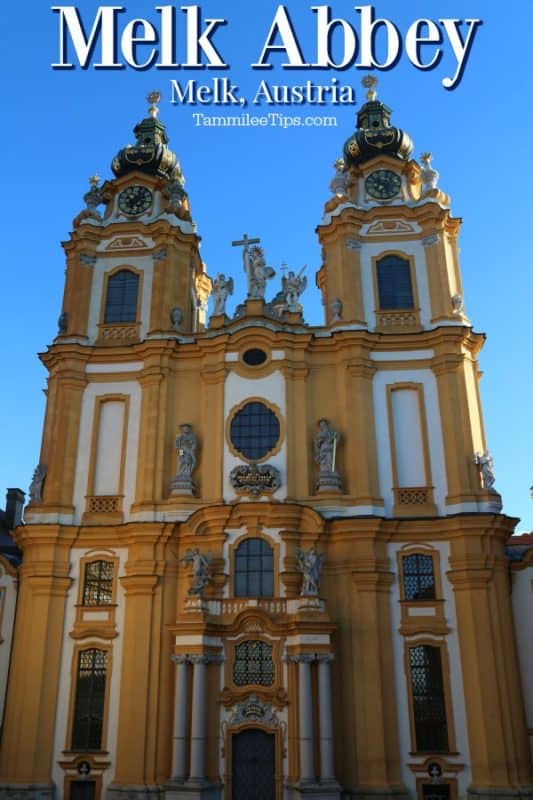 Melk Abbey Visit in Melk, Austria
Melk Abbey is a UNESCO World Cultural Heritage Site and well worth visiting. Since 1089, Benedictine monks have been living and working in Melk Abbey. The Abbey you can tour today was built between 1702 and 1736 according to plans by the master-builder Jakob Prandtauer.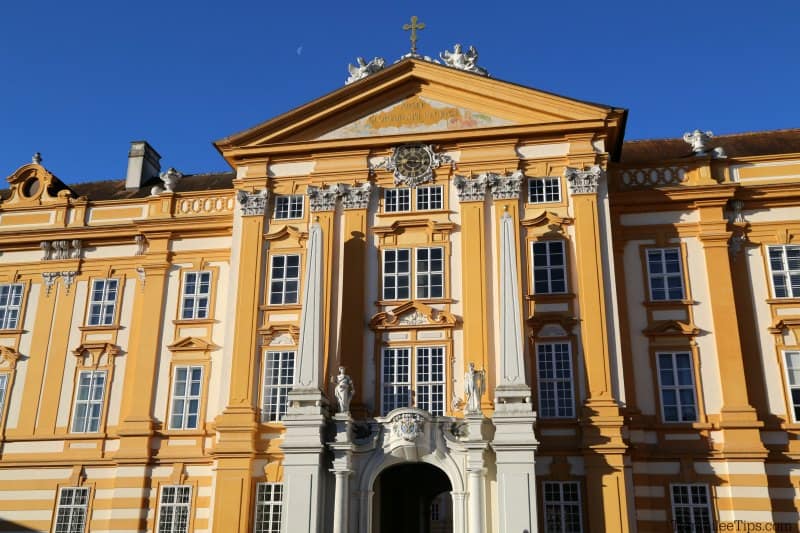 The Abbey Museum is housed in the former Imperial Rooms and contains the exhibition The Path from Yesterday to Today. This exhibit is an interesting mix of new and old. Ancient antiques surrounded by modern lighting and settings.
The installations tell the story of the Melk Abbey's 900-year-old history in a really interesting way. Everything from light changes to floor changes.
I wish I could share photos with you of the inside of the Melk Abbey but sadly due to the poor behavior of some tourists photos are no longer allowed within the Abbey. The Abbot felt that the behavior was not fitting of a church.
Our guide brought us through the Imperial Rooms into the Marble Hall and library. We learned about the history of the Abbey, what went into creating it, and how the Abbey is used today.
There is a school on site along with research being done with the library.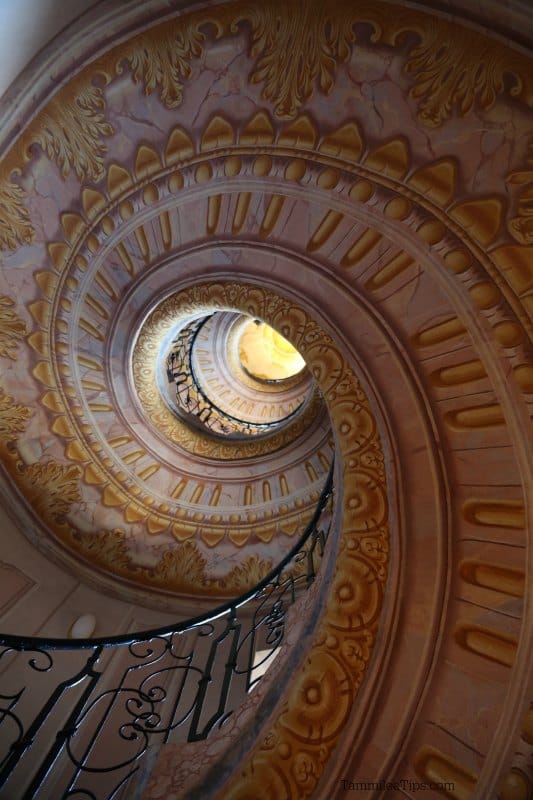 I was so excited to see the spiral staircase paintings and have to admit that I snuck in a pic at the end of the tour. There were no signs saying that photos were not allowed so I took a few.
This was one of the things I really wanted to see in Melk Abbey. Make sure and look up when you walk down the staircase.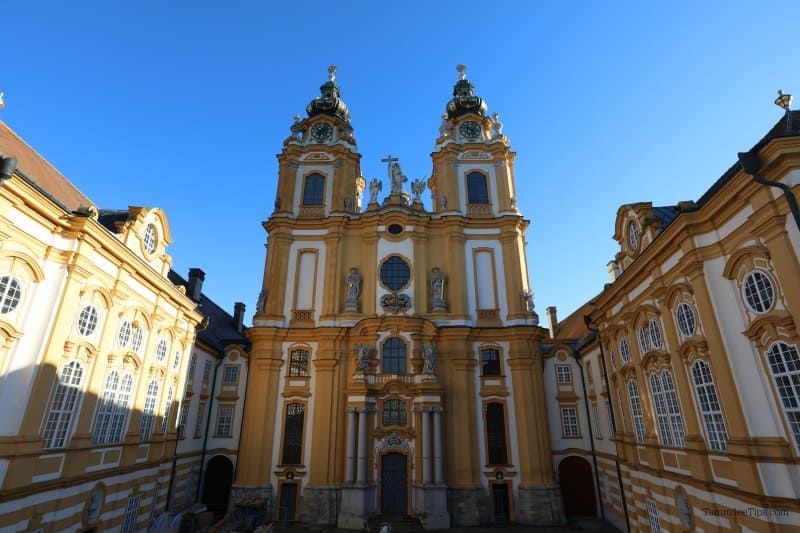 At the end of the tour, you have the chance to purchase souvenirs in the gift shop. Keep an eye out for the wine, liqueurs, apricot juice, and jams, along with honey and chocolates. They are produced by the Monks who live at the Abbey.
If you visit from May to October you have the opportunity to walk around the Abbey Park and Baroque Garden Pavilion on your own. We visited in November so sadly these areas were closed for the winter.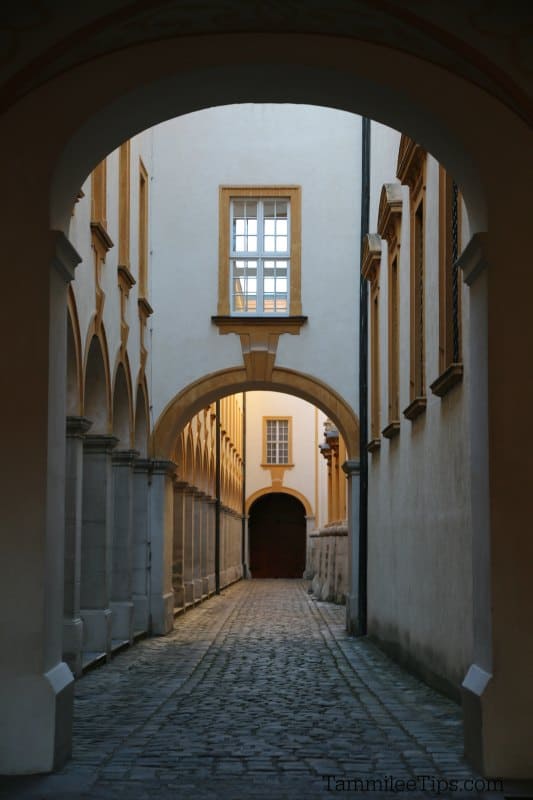 Additional Viking River Cruise Articles
Sound of Music Tour - Salzburg
Sailing the Wachau Valley - Austria
Excited to board the Viking Vili
Check out all of our Viking River Cruise Travel Guides
We were on a hosted trip with Viking River Cruises. All opinions expressed are our own.