Prior to our Viking River Cruise the Danube Waltz if I am being honest I had never heard of Cesky Krumlov in the Czech Republic. My knowledge of the Czech Republic was pretty much hearing from people how much they loved Prague and wanting to go there.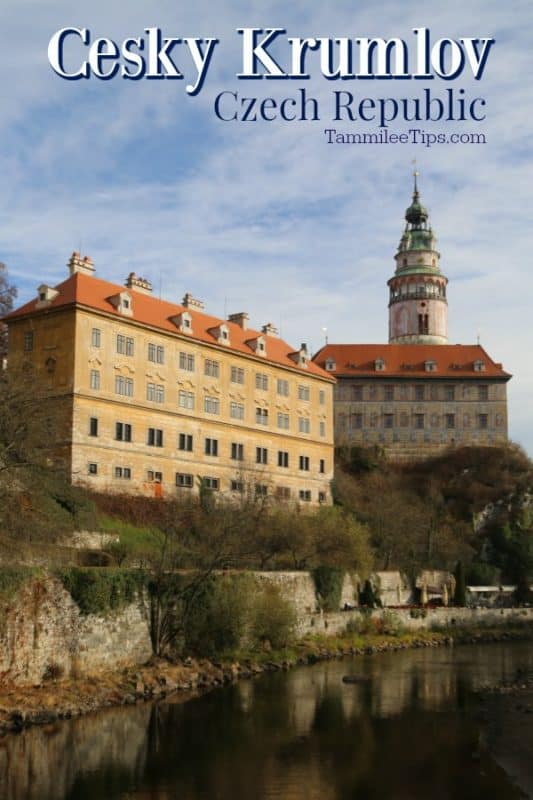 Cesky Krumlov, Czech Republic
Imagine my surprise when we arrived in Cesky Krumlov and promptly fell in love with the city. One of the cool things about being on a Viking River Cruise is each day there are tours included in your cruise price.
We signed up for the gentle tour this day to see what it was like. The gentle tour is created for those passengers that want to take their time getting around the city or don't want to do some of the more strenuous walking tours.
This worked out perfectly for us because we were able to slowly walk into the city taking hundreds of photos along the way. Once we were in the city we had the chance to wander on our own and explore some of the alleyways and small streets.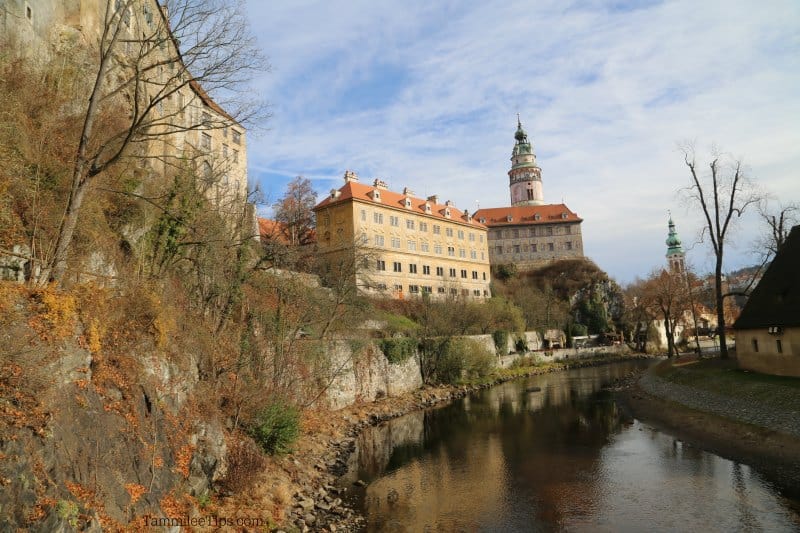 Oh my goodness, this city is gorgeous! I had no idea that we would be taking a new picture every 3 feet or sooner because the city is so pretty. We had perfect weather in November for exploring the city. While we skipped hiking up to the castle because it sadly closed on November 1st for tours we did get to see a lot of the city center.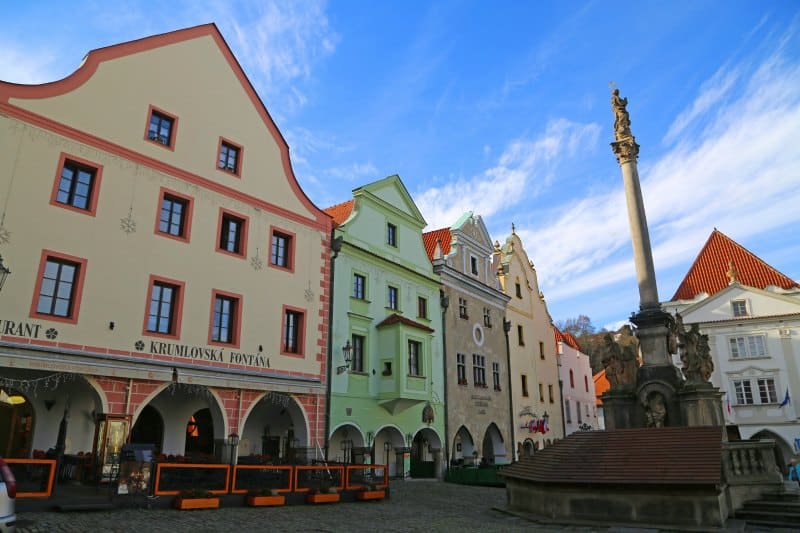 From the city center, you can easily find a quaint restaurant to gorge yourself on hearty food, shop for crystals and local wines, or just soak in the beauty of the city.
Our Viking River guide brought us to an overlook a block or two from the city center that provided us with this amazing view of the castle and city below.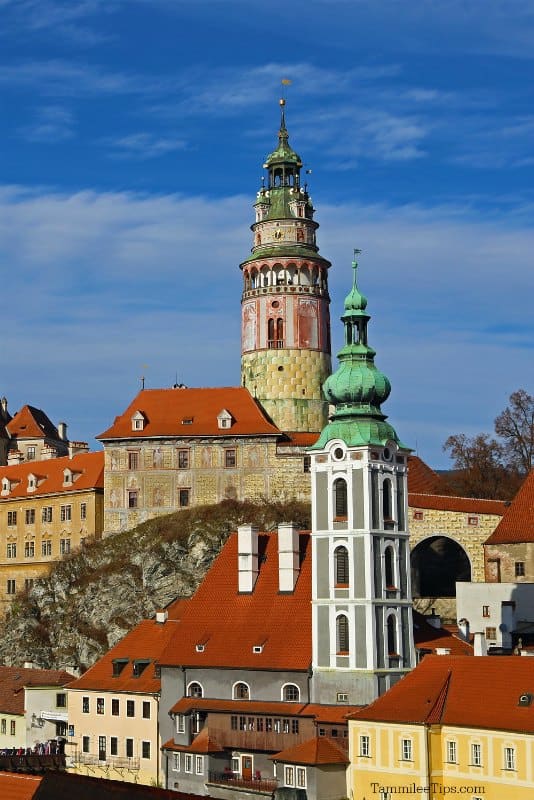 There is a bear moat on the backside of the castle that is on our must-visit list for the next time we are in the city. We didn't get a chance to see it during our day in Cesky Krumlov but a few of the people we met did and they said they only got a glimpse of one of the bears.
I think it is so interesting that the bear moat has been in existence for hundreds of years. I had never heard of a moat with bears in it before visiting Cesky Krumlov. For some reason, I always picture water in moats, certainly not bears.
The Cesky Krumlov castle is one kilometer in length! Anytime other than November 1st to the end of March you can take a tour inside the castle to see all of the artwork and designs.
One thing to know about Cesky Krumlov is the streets and alleyways are cobblestones and uneven. Not a surprise since they are hundreds of years old but if you visit make sure you wear appropriate footwear. Something comfortable and sturdy to manage walking on the cobblestones. I know it won't surprise you that I had on my favorite Birkenstocks even in November. I just love these sandals.
We found this gorgeous restaurant along the river right below the castle. John had a delicious lentil and sausage soup along with beef goulash. He said that both were so good he was tempted to lick the bowl but knew that I would give him one of those wife looks.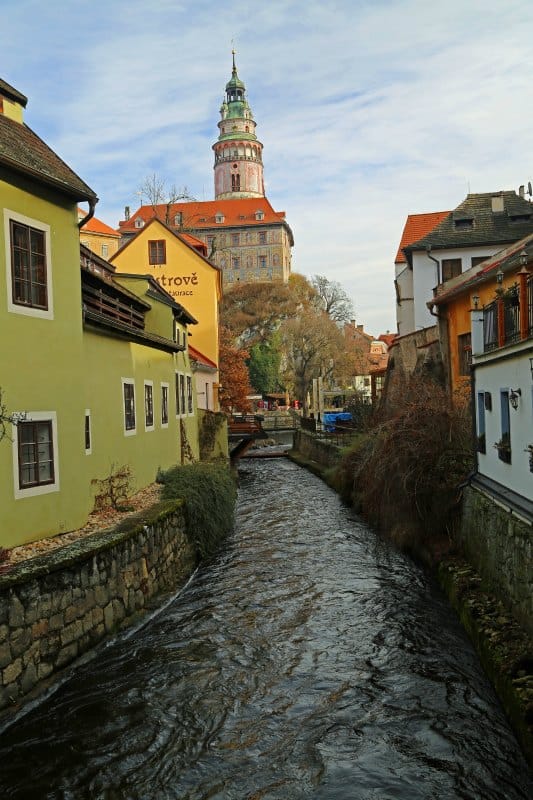 One thing our Viking River Cruise guide told us that I thought was so interesting is that for Christmas Eve dinner many residents have Carp and potatoes for dinner. Here is where it gets a bit crazy. They buy the carp a few days before Christmas and keep it in the bathtub to amuse their kids. She giggled and said they can't shower until the Carp is out of the tub and on the table because who wants to shower with a fish.
For Christmas, they serve goose or turkey along with delicious Linzer cakes and cookies. Our guide said she makes on average 15 different cakes for her family. She also brings them to retirement homes so the residents have a bit of holiday joy.
The shopping in Cesky Krumlov includes a lot of crystal wares. Everything from Swavorski crystals to local crystals. I picked up some really fun crystal jewelry at a store in the heart of the city. You will also find typical souvenirs that you expect to see in tourist areas.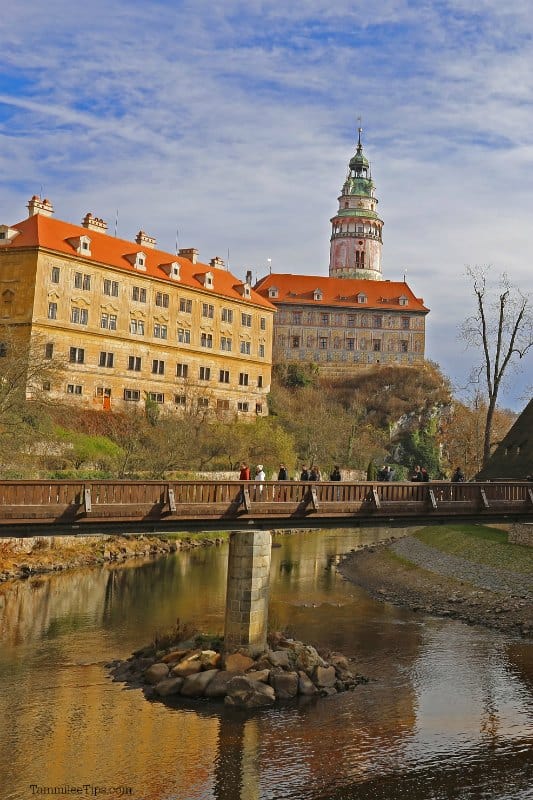 Additional Czech Republic Travel Articles
Things I didn't plan to experience in the Czech Republic
Check out all of our Czech Republic Travel Guide
Check out all of our Viking River Cruise Travel Guides