Sailing the Wachau Valley with Viking River Cruises in Austria was a bucket list dream come true!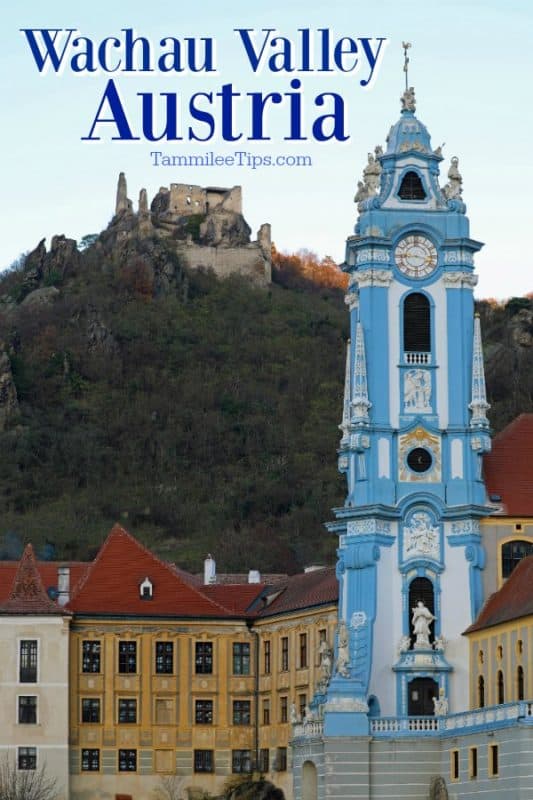 Wachau Valley with Viking River Cruises
Sailing along on the Viking Vili as castles, vineyards, and small towns go by was one of those life moments you can't believe is happening.
A song from Pocahontas playing, the crew passing out hot chocolate and Bailey's, and the sun shining made for the perfect November afternoon.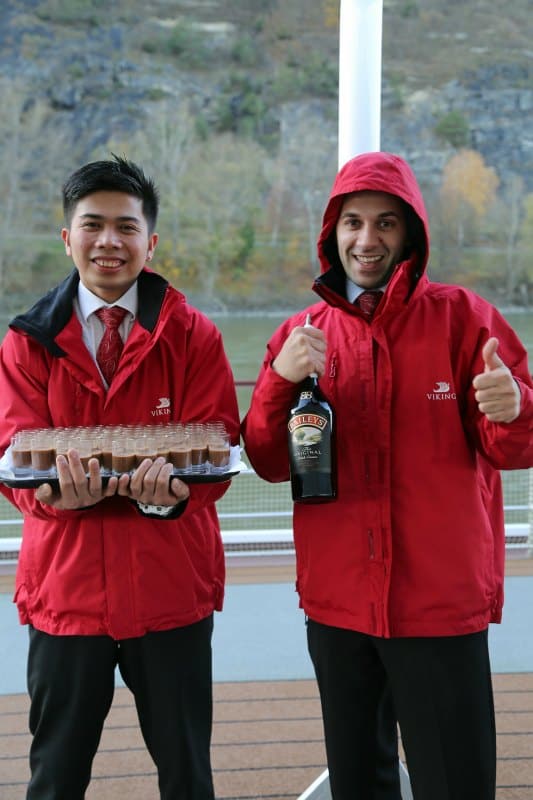 The crew passed out blankets, we bundled up in our cold-weather gear and soaked up as much sun as possible. As we were sailing along I couldn't help but think that we needed to do this Danube Waltz river cruise again in the summer. It would be amazing to see the vineyards in full growth and the flowers pouring out of the window boxes.
One bonus of sailing in November...the nudist beach was empty. I guess it is up to you if this is a good thing or not.
One of the cool things about having only 190 guests onboard is everyone is getting to know each other. You help point out cool sites along the river, share stories with each other, and make each other laugh.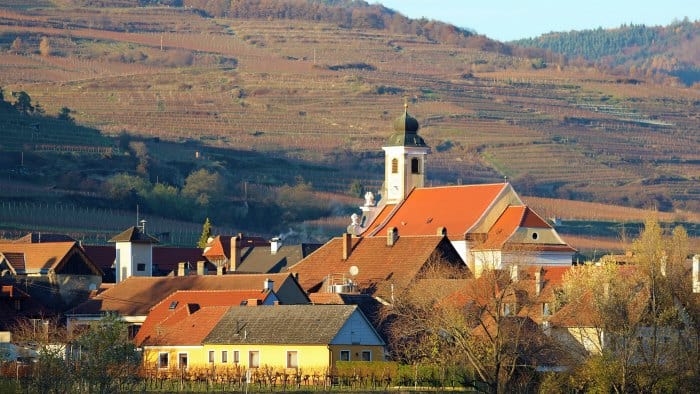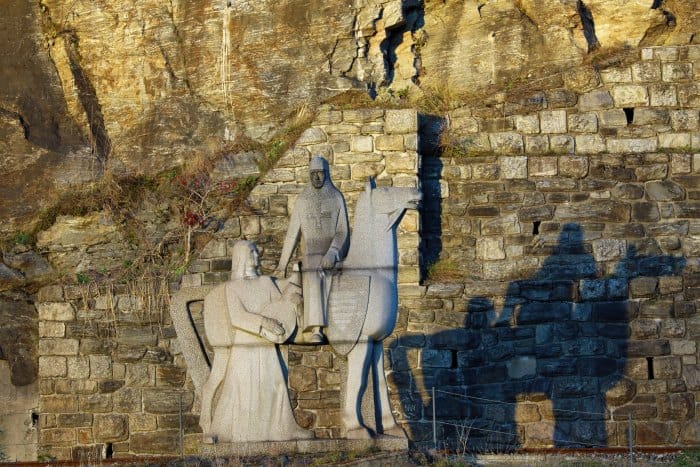 The scenery along the Wachau Valley is breathtaking even in November. Rolling hills covered in vineyards and fall foliage.
Castles pop up as we come around a river bend causing the sun deck to gasp in awe.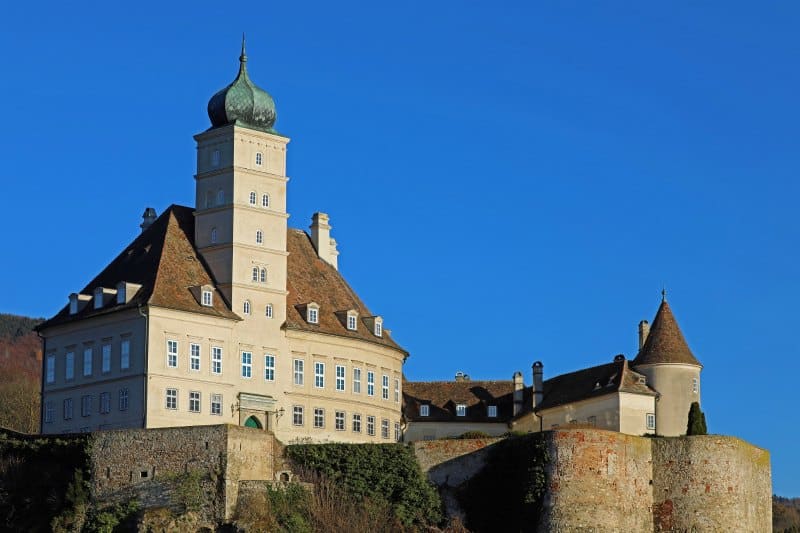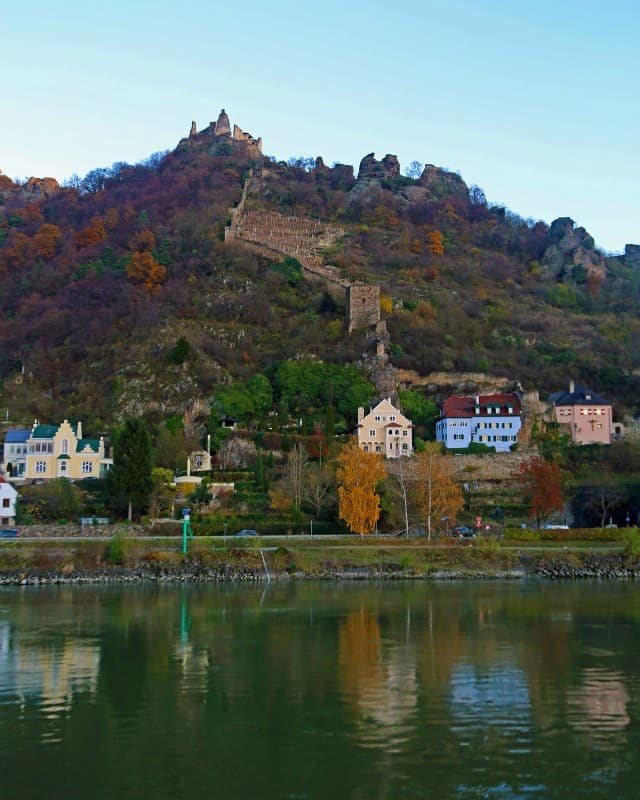 The castles are in various states of decay or revitalization. Some of them are still lived in and can be visited. Others are amazing private residences that you can only imagine what they look like on the inside.
I also wonder how much it costs to heat a castle these days....does that mean I have turned into my Dad?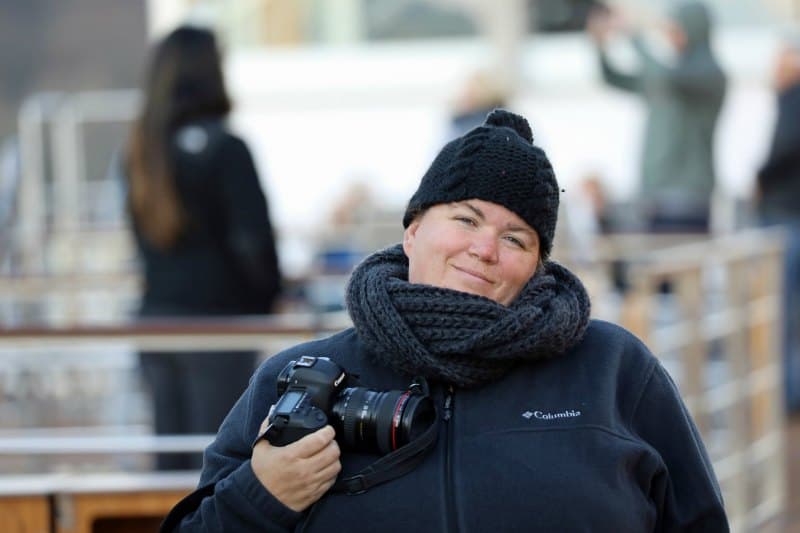 We are already talking about how we need to do a Danube river cruise again but earlier in Fall or in Summer. It would be absolutely amazing to see the vineyards full of grapes and the leaves changing colors.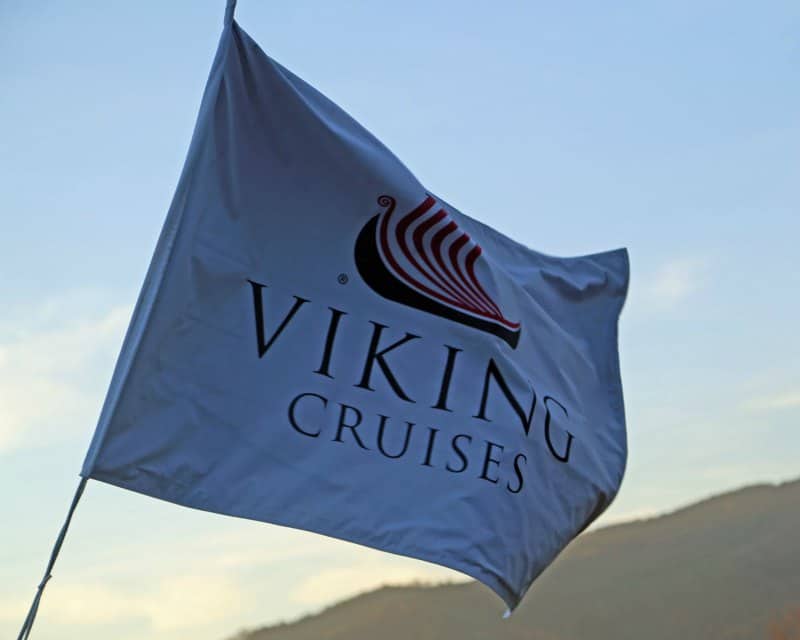 If you are cruising along the Danube through the Wachau Valley make sure and bring extra camera batteries! You will take so many more pictures than you plan on taking!
Also please make sure you book the Wachau Valley Wine Tasting tour to Morwald to see the winery that produces Viking River Cruises house wines.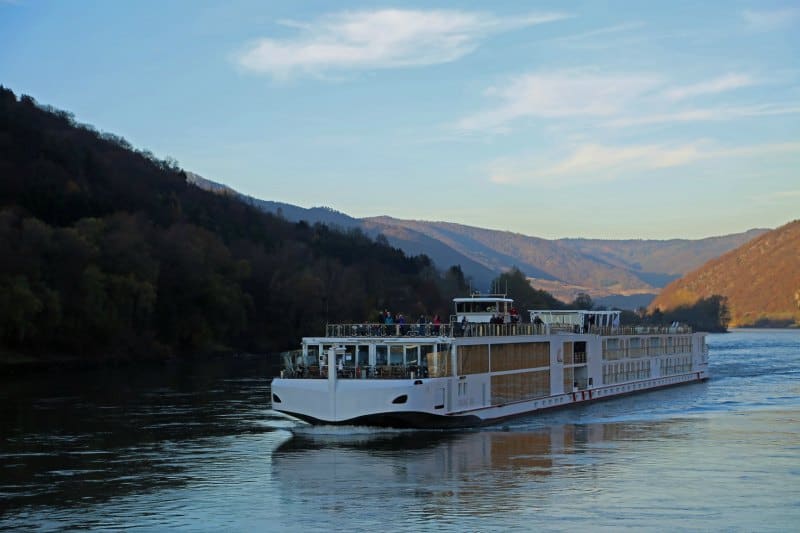 Additional Europe Articles
Check out the things that amazed us in Austria!
Check out all of our Viking River Cruise Travel Guides!
We were guests of Viking. All opinions expressed are our own.