How to Cook Frozen Corn Dogs in Air Fryer! It is so easy to cook frozen corn dogs in your air fryer and have them turn out amazing! No more mushy corn dogs out of the microwave you will love how great these taste!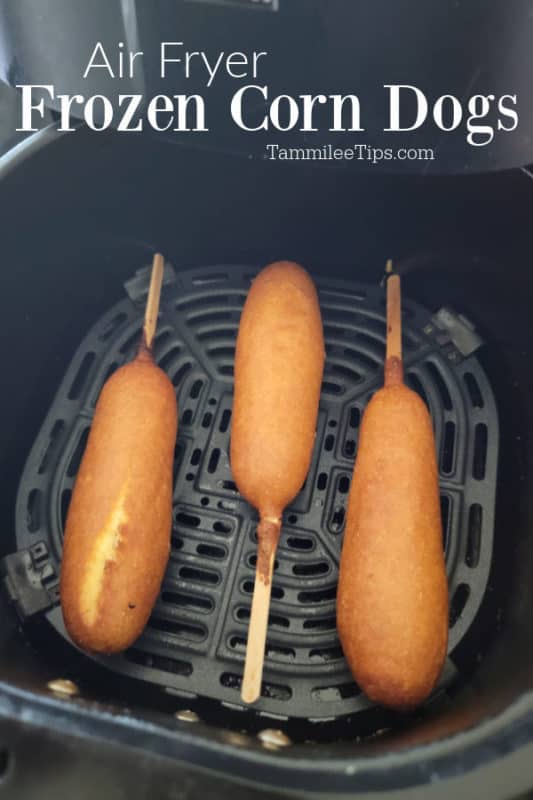 Air Fryer Corn Dogs
The past month my husband's 18-year-old nephew has been here helping me in the kitchen and exploring National Parks with us. It was so much fun!
One thing I quickly learned is 18-year olds can go through a ton of food. LOL! I was not used to feeding a teenager and had to seriously adapt my menu planning.
We decided it was the perfect time to perfect cooking all of his favorite frozen foods in the air fryer. He is getting ready for college and loves using the air fryer to make quick and easy meals.
Air Fryer frozen corn dogs were one of his favorite snacks. They are so quick and easy to make and turn out amazing.
A great way to skip deep frying and still enjoy epic corn dogs.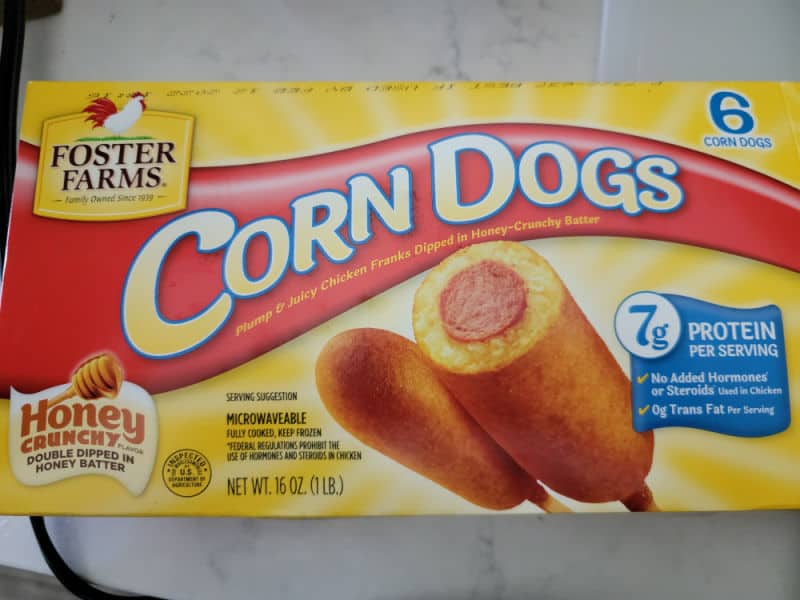 Ingredients
Frozen Corn Dogs
Equipment Needed
Kitchen Tongs - Save your fingertips and use tongs to remove the corndogs from the air fryer.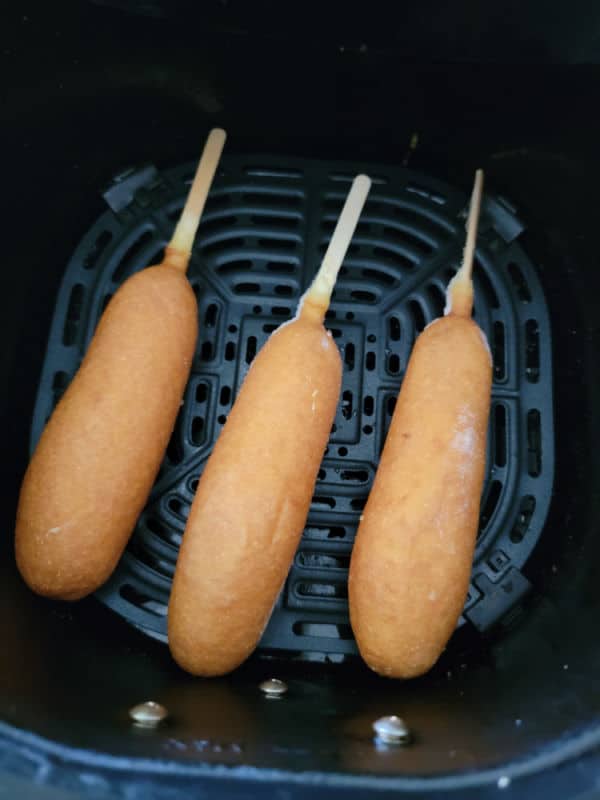 Recipe Tips
Do NOT Thaw the corndogs before air frying them.
We do not pre-heat the air fryer before using it.
Make sure you only load a single layer of frozen corn dogs in the air fryer. You want the air fryer hot air to be able to circulate around the corn dog.
Cooking time will be based on your air fryer. Start with the lowest time possible and then add additional minutes until you get them perfect.
Shake the air fryer basket halfway through cooking to make sure the corn dogs cook properly on all sides.
All air fryers are different so you will want to watch the cooking time the first few times you are air frying corn dogs to make sure they cook the way you want them.
If you have a smaller air fryer basket you may need to cut off part of the wooden stick to make sure the corn dogs sit flat. You do not want them pointing up to the heating element.
We do not use any cooking spray or oil spray when air frying the frozen corn dogs.
If you are cooking multiple batches of frozen corn dogs you will want to decrease the cooking time for each subsequent batch since the air fryer will be hot.
This recipe can also be used for frozen veggie corn dogs. Just make sure to watch the cooking time until you get them exactly how you want them.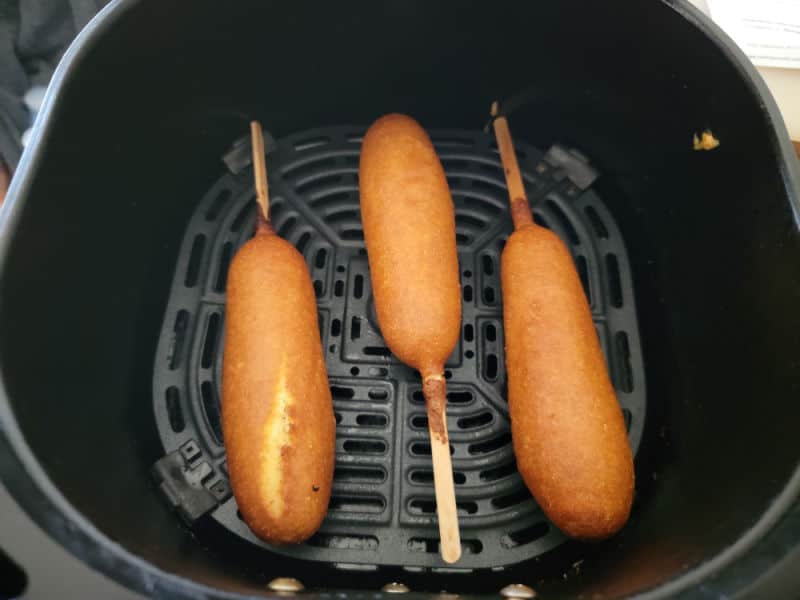 Great Air Fryer Recipes
Check out some of our favorite air fryer recipes! We are trying to share at least one new air fryer recipe every week. It has been so much fun working with the air fryer to see all of the foods we can make.
The air fryer is the perfect way to whip up a quick and easy snack or meal.
Check out all of our Air Fryer Recipes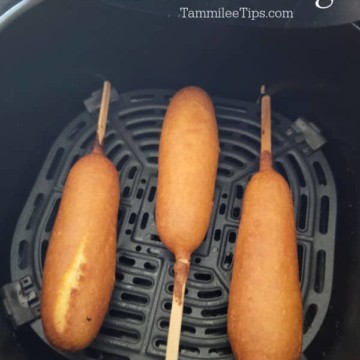 Frozen Corn Dog in Air Fryer
How to cook frozen corn dogs in the air fryer! Quick and easy way to air fry corn dogs and have them turn out fantastic
Print
Rate
Instructions
Spread frozen corn dogs out in air fryer basket.

Air fry at 370 degrees for 8 minutes then rotate the corn dogs

Air fry for additional 2-3 minutes at 370 degrees.