How to make frozen air fryer pierogies in minutes! This is the perfect way to cook frozen pierogies in the air fryer. So easy and tastes amazing.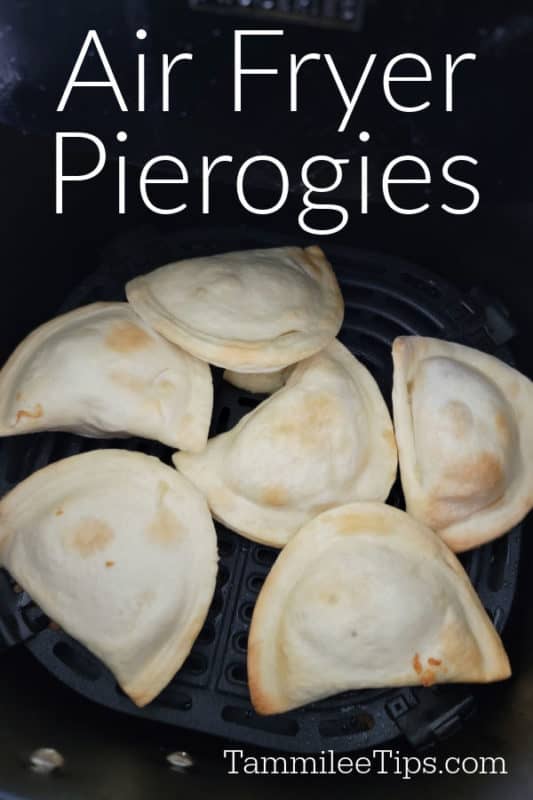 Air Fryer Pierogies
My husband LOVES pierogies! They are one of his favorite snacks that I am pretty sure he would eat daily if he had the option to. He loves cooking them with sausage, heating them up on their own or just snacking on them. When I told him I was going to make them in the Air Fryer he kind of gave me a look.
I was messing with one of his favorite foods and he was not sure how to feel about it. LOL!
Once he tried the air fryer pierogies he was quickly sold on them and now only wants them made in the air fryer. They turn out crispy on the outside and oh so hot and delicious on the inside.
Frozen pierogies in the air fryer are perfectly cooked without deep frying them. The air fryer cooking time is quick and easy and you can make as many or as few frozen pierogies as you want/need. I always make 2-3 extra because I know I am going to want more once I make them.
These make a great side dish to pair with beef or chicken dishes. They are so quick and easy to make.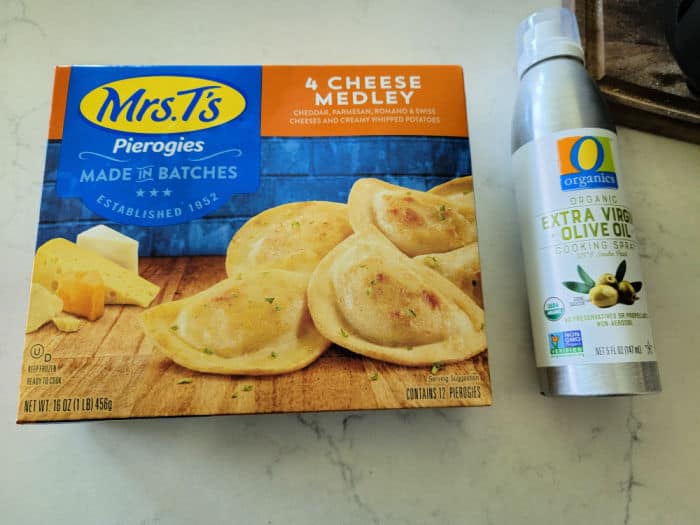 Ingredients
Frozen Pierogies - we used Mrs. T's
Olive oil Spray
Equipment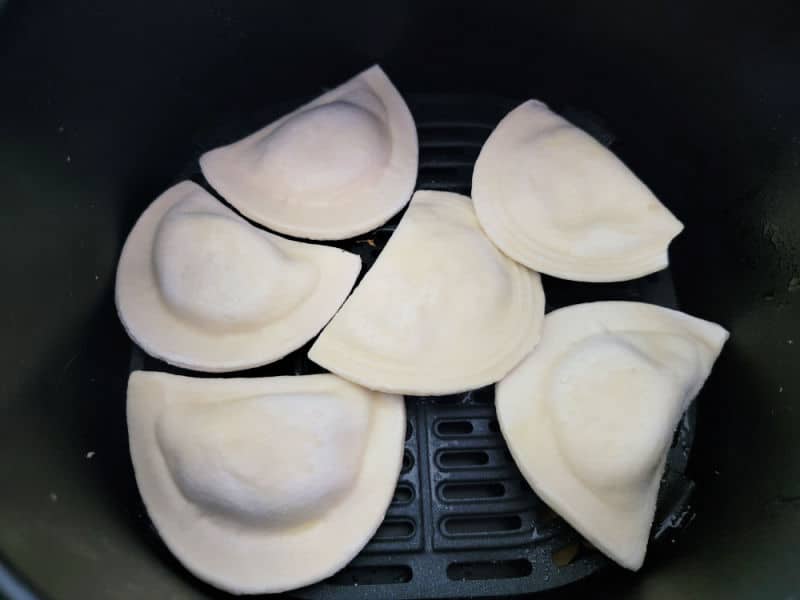 Recipe Tips
We do not preheat our air fryer before cooking with it.
Make sure to spread the pierogies out in a single layer in the air fryer basket.
You can serve these on their own or with dipping sauces. Depending on the flavor of pierogies we love dipping them in sour cream.
You do not need to thaw the pierogies. You can easily air fry frozen food and have it turn out amazing. If the pierogies do get thawed you will want to adapt the cooking time.
Make sure to check your air fryer frozen perogies in the last couple of minutes to make sure they cook to the level you want them.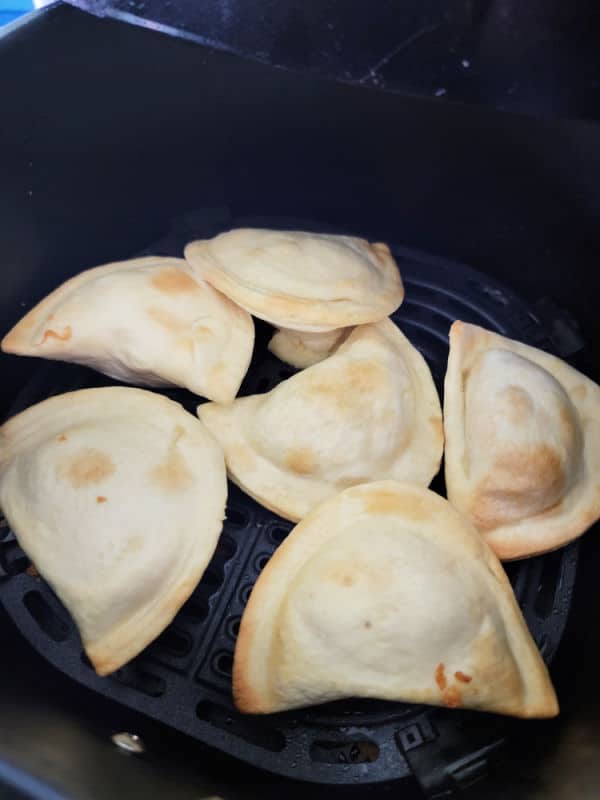 Great Air Fryer Recipes
Air Fryer Frozen Chicken Nuggets
Check out all of our air fryer recipes including our best vegetarian air fryer recipes.
We are having so much fun sharing recipes made in the air fryer! Our goal is to share at least one weekly for the rest of the year. I can't wait to share more fresh and frozen food recipes made in the air fryer.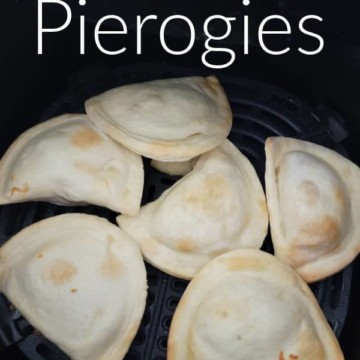 Ingredients
6

frozen pierogies

We used Mrs T's
Instructions
Spread pierogies in a single layer in the air fryer basket. Spritz with olive oil spray and flip to spray the other side

Air fry at 340 degrees for 3-5 minutes, turn pierogies over

air fry for an additional 3-5 minutes until cooked