Easy Vegetarian Air Fryer Recipes! These easy Air Fryer Recipes are made with both fresh and frozen vegetables and fruit, potatoes, and frozen snacks to make it easy to add more vegetarian options to your meal planning.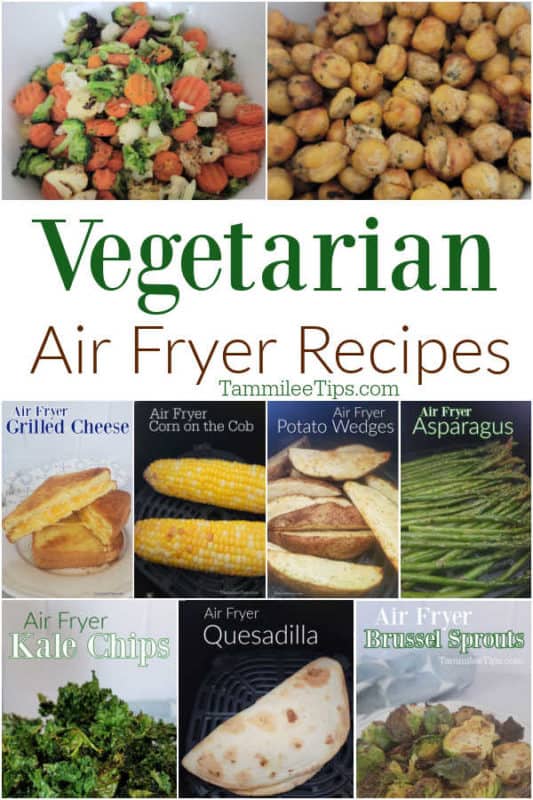 25+ Vegetarian Recipes Made in the Air Fryer
I have been a vegetarian for over 25 years. While I make meat-based recipes, John is the designated taste tester for these. I tweak recipes I make for myself using substitutions - for instance, vegetable stock instead of chicken stock.
The air fryer is the kitchen sensation that home cooks, food bloggers, and industry professionals have been raving about for the past ten years. If you are on a vegetarian or plant-based diet, you may wonder whether the air fryer oven is a worthwhile purchase.
The short answer is…a resounding yes! Here, we dive into why the air fryer is a vegetarian kitchen staple and conclude with a roundup of our favorite vegetarian recipes made in the air fryer.
Many of these recipes are also vegan or can be adapted to be vegan. Simple ingredients, a few fresh herbs, some salt and black pepper, and seasoning are all you need to make a great air fryer vegetarian meal.
Is An Air Fryer Worth It for Vegetarians?
As food bloggers, we come across many shiny new toys that crop up in the cooking world. Short of promising to end global warming, these novel tools aim to revolutionize one or more ways we cook in the kitchen.
Although air fryers can be expensive, particularly with top-of-the-line models, and countertop real estate is a commodity, especially in small living situations like studio apartments, they make our cooking experience faster and healthier in a way that makes up for their startup cost.
In our experience, the air fryer oven is a must-have for vegetarians and meat eaters. Although its name suggests otherwise, it is a healthier cooking method because it doesn't fry food.
Each air fryer is equipped with a large fan. The placement of this fan may differ, depending on whether yours is basket-style or toaster oven-style. When the device is turned on, the fan circulates hot air around the food to cook it. Food cooks faster and crisps nicely due to the smaller size of the air fryer oven.
Air fryers are also worth it for oil-free cooking since the convection method doesn't require lots of oil to cook food. Healthier food that is just as tasty and crispy? Hello yum!
The digital control panel is labeled according to the cooking method, allowing you to cook confidently. Each cooking method is pre-programmed with the appropriate cooking time.
For the plant-based, the air fryer is a magical weapon for roasting frozen veggies in a flash. Gone are the days of roasting root vegetables in the oven for hours. Instead, even the roughest and toughest root veggies are roasted to golden perfection in as little as minutes.
When Was the Air Fryer Invented?
The idea of air frying dates back over a century, and the first patent for an electric oven was recorded in 1945. However, the first air fryer model did not debut until 2010, when Philips released the Airfryer consumer appliance at a trade show in Berlin.
Air Fryer Cooking Tips
While it is possible to air fry without oil, and this is one of the reasons that air fryers are touted, oil is such a valuable flavor and texture enhancer that we don't recommend skipping it.
Most foods only require about one to two teaspoons of oil, and denser breaded items may need one to two tablespoons. If you need to regulate your oil intake, use a non-stick cooking spray to coat your food.
Using too much oil in air-fried food can cause mushy, overcooked food and create a fire hazard.
We do not preheat our air fryer oven or defrost frozen foods before using it, as we find that skipping these steps works with ours. Depending on your model, you may need to test whether preheating is necessary.
Similarly, you may also need to test whether a recipe designed for the conventional oven requires the same temperature or cooking time. While these cooking times and temperatures can typically be applied to cooking with the air fryer oven, the science isn't always exact.
One of the only downsides to the air fryer oven is batch cooking, as the smaller capacity of air fryers means you'll need to cook in batches if you're making food for a large group.
Air-friend foods cook best when spaced out in a single, even layer. Any baking dish you have is fair game as long as it fits in the oven.
Not all foods are meant to be air fried. Traditionally fried foods, such as fries, mozzarella sticks, and donuts, perform well in an air fryer oven, whereas foods with a wet batter do not cook as effectively.
Need to heat some leftovers? Reach for your air fryer instead of the microwave. Unlike the microwave, which can nuke food to the point of being dry and inedible, a few minutes in the air fryer makes next-day food as crispy as the night before.
Air Fryer Tools
You'll need a few kitchen basics to execute air fryer meals successfully.
Air Fryer: We recommend getting the biggest you can! The air fryer is such a simple yet game-changing tool that you'll find yourself making more and more meals with it. Keep in mind, however, that air fryers are sold by capacity instead of dimensional size.
Sharp Knife: A sharp knife, like a chef's knife, is required for cutting vegetables to perfection.
Spatula: A heat-resistant spatula is a must for mixing raw ingredients, adjusting how food is placed in your air fryer, or tossing foods as needed.
Large Mixing Bowl: You'll need a large mixing bowl for mixing and tossing food and individual ingredients.
Cutting Board: A sturdy cutting board provides a safe, sanitary surface for slicing veggies and other meal add-ins.
Kitchen Tongs: Invest in a pair of long-reach, heat-resistant kitchen tongs to safely pick up and move food from inside the air fryer basket without burning yourself.
Vegetarian Air Fryer Recipes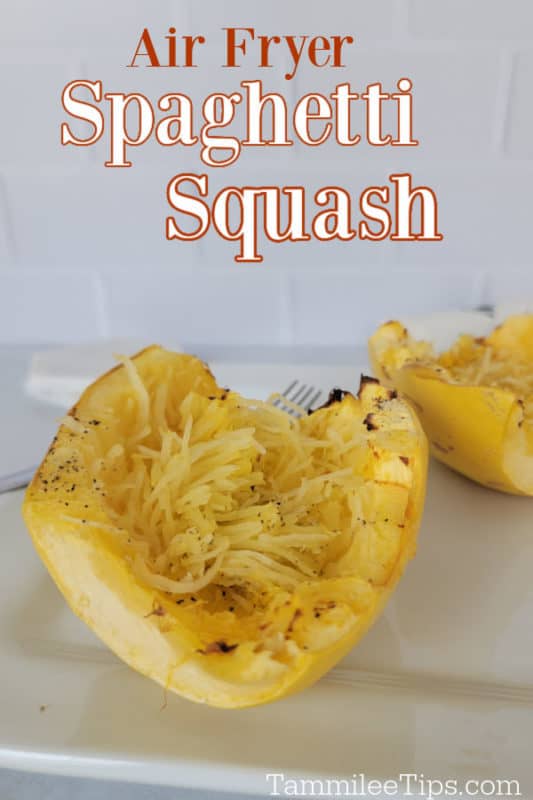 Regardless of the results, John and I love testing new recipes to share on our blog. Since this simple air fryer spaghetti squash is only made with olive oil, salt, and pepper, it is the perfect medium for dressing up with sauce or Parmesan cheese.

These air-fried mushrooms are great on their own, in salads, or as a steak topper. Fresh cremini, portobello, white button, and oyster mushrooms all work in this recipe. Add spices, Worcestershire sauce, or lemon juice for a more flavorful take.

It's crucial to offer flavorful options to guests with dietary restrictions, and this vegetarian buffalo cauliflower does just that for your non-carnivorous guests. Serve this game-day-ready side with blue cheese dressing and celery sticks.
Check out our classic Air Fryer Cauliflower if you want something milder.

We enjoy dishes that are easy to make and involve minimal cleanup. Olive oil, garlic powder, salt, and pepper are a simple yet satisfying way to infuse flavor into raw halved Brussels sprouts, although we still achieved excellent results with avocado oil.
Further seasonings are optional, but we like our Air fryer Brussels Sprouts with Parmesan cheese, balsamic vinegar, and red pepper flakes.

These roasted veggies made from a frozen vegetable mix are fast and easy, making them the perfect side dish for a busy weeknight family dinner. For a flavor boost, season the vegetables with your favorite blend or sprinkle grated Parmesan over them after removing them from the oven.
Check out all of our recipes with carrots.

The air fryer is a quick way to achieve crispy, roasted broccoli to serve as a side or add to a dish. Fresh or frozen broccoli works in this recipe, although we recommend cutting the florets into smaller pieces to ensure even cooking.
Season with minced garlic, cheddar cheese, Parmesan, or herbs, and enjoy them fresh for the best results.

Say hello to snack time with our air-fried chickpeas. We've included salty and sweet seasoning ideas to feed whichever side dominates the day. Any savory preparation of these crispy chickpeas adds a pleasant crunch and protein boost to salads.

Kale chips are an inexpensive, healthy, and gluten-free snack made effortlessly with the air fryer. The recipe is simple enough that the chips can be made using pantry staples yet versatile enough to be jazzed up with your favorite seasoning salts or blends. We recommend seasoning the finished product.

Cheese quesadillas are a genius food for snacking or eating as part of a larger meal. These pockets of melty goodness can be livened up with different vegetarian-friendly fillings, like refried beans. John and I love pairing a few of these with our Copycat Chili's Salsa.

From breakfast to dinner, potato wedges can find a home in most savory meals. These air-fried potato wedges made from fresh Russet potatoes have all the flavor and texture of the deep-fried kind - sans the calories. We enjoy seasoning ours with Cajun seasoning or Hidden Valley Ranch Dressing Mix.

We crafted this recipe staple not long after upgrading our air fryer to a new model we found at a deep discount. Although craft grilled cheeses will run you $10 or more at restaurants, this gooey combination of bread slices and cheese tastes best homemade, where you can add a twist using add-ons you love.
Depending on the type of bread you use, you may need to increase your air fryer's heat setting.

Corn on the cob is a side dish synonymous with barbecue season, and air frying your corn cobs is an effortless way to roast corn and other summer vegetables without preparing the grill. For a south-of-the-border take, season yours Mexican elote style.
This recipe is featured in our pulled pork sides collection.

Asparagus, a versatile player in many meals and snacks, is one of my husband's go-to vegetables for getting some green in our diets. In contrast to many of our frozen veggie recipes, this air fryer recipe uses fresh asparagus. Top it off with Parmesan cheese and a bit of zesty lemon juice.

One of the benefits of air fryer cooking is the elimination of lots of oil and fat. These plain donuts made with pre-made Pillsbury Grands are the perfect healthy alternative and sweet canvas for adding custom toppings and glazes. Olive oil, coconut oil, and avocado oil all work with this recipe.
Miss the stovetop? Here's a how-to on making biscuit donuts using refrigerated dough.

For my husband, John, s'mores are a pastime that reminds him of the 20 years he spent as a park ranger. With this four-minute air fryer recipe, you don't have to embark on a camping trip or prepare a fire pit to enjoy gooey and chocolatey s'mores.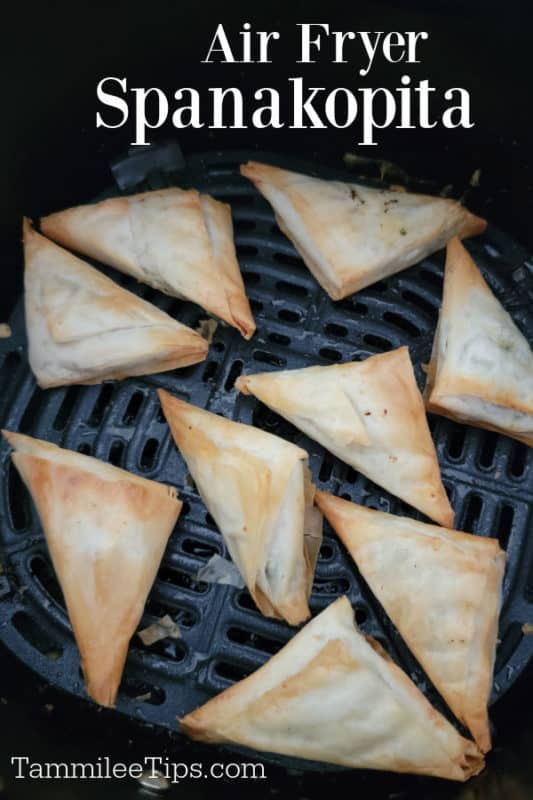 This vegetarian air fryer recipe is one of our favorites! Frozen spanakopita cooks perfectly in the air fryer and creates a great crispy bite into pillows of spinach and cheese.
These make a great party appetizer! We also love air fryer jalapeno poppers and Air Fryer Cream Cheese Wontons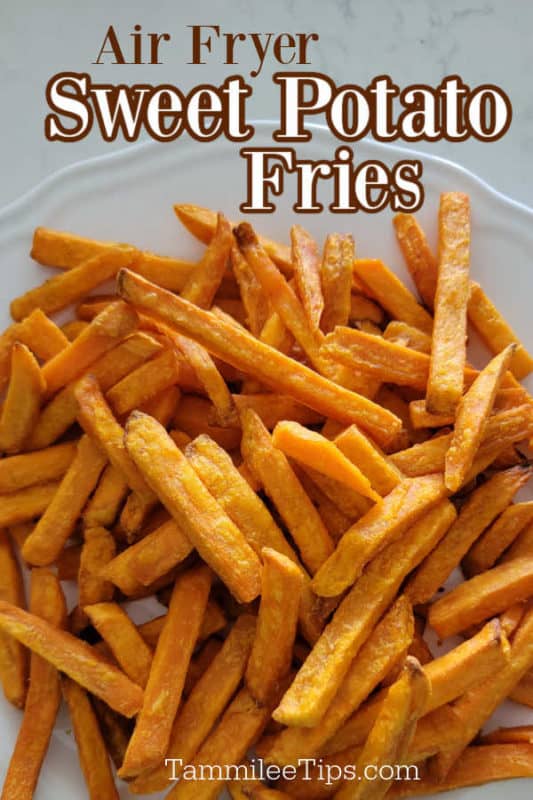 Quick and Easy Air Fried Sweet Potato Fries are the perfect side dish or snack!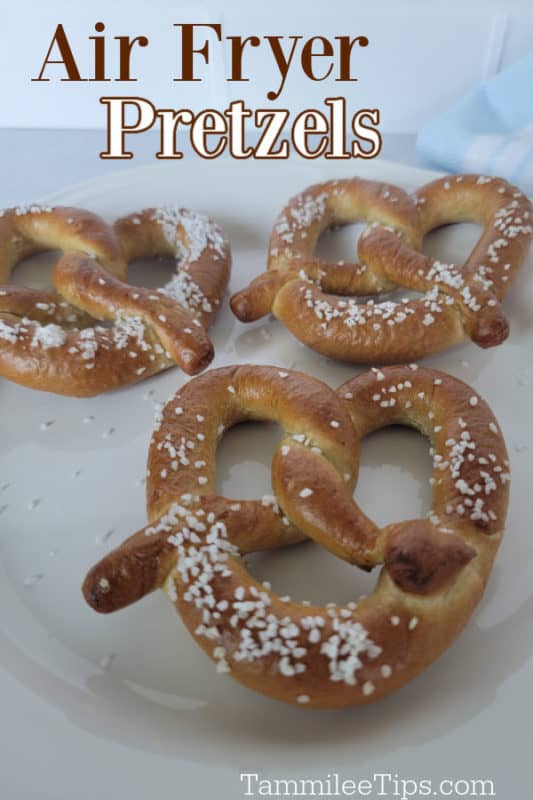 This is one of my favorite vegetarian air fryer snack recipes. I keep a couple boxes of frozen pretzels in the freezer so I can easily air fry a great snack.
Pair these with beer cheese dip or another cheesy dipping sauce for a great snack.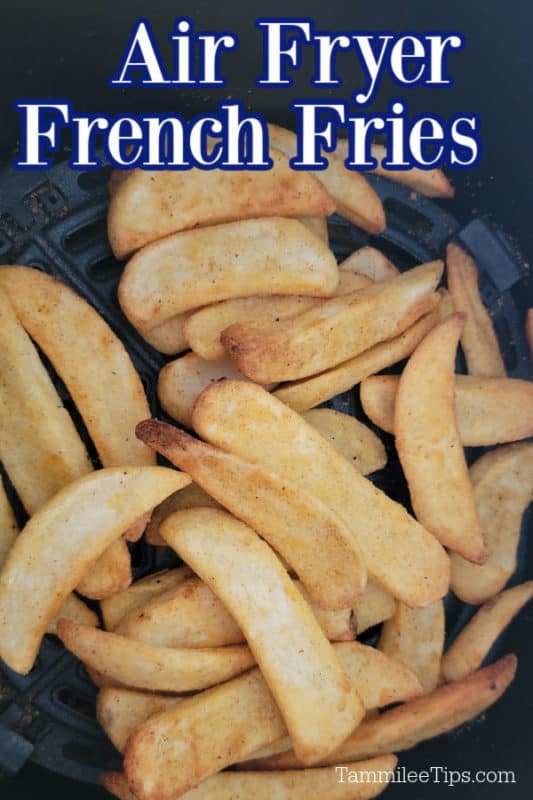 We can't cover air fryer vegetarian snacks and meals without talking about the perfect air fryer French fries! All you need is a bag of your favorite frozen French fries and some seasoning and you are in for a treat.
We also have a recipe for Air Fryer Tater Tots and Air Fryer Onion Rings if you want to change things up!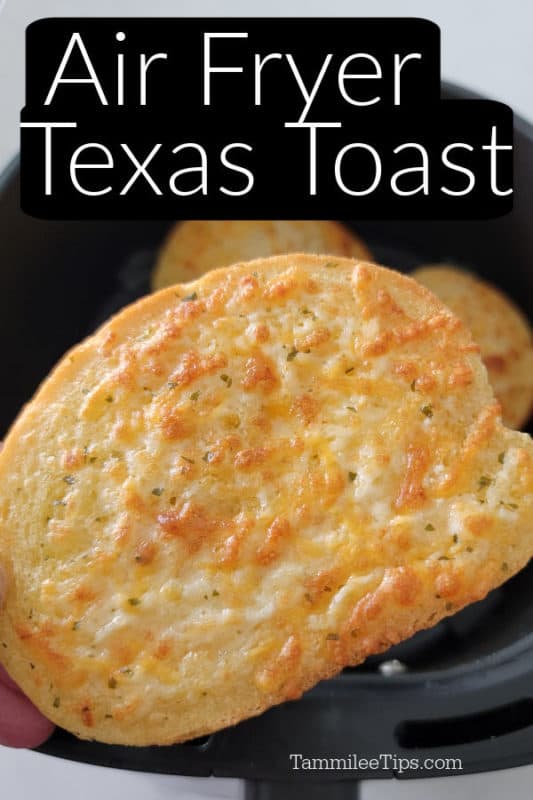 No need to heat up the convection oven for a couple pieces of Texas Toast! The air fryer makes perfect cheesy toast.
Make sure to check out our tips on how to reheat pizza in the air fryer! This is a great way to enjoy another slice of veggie pizza.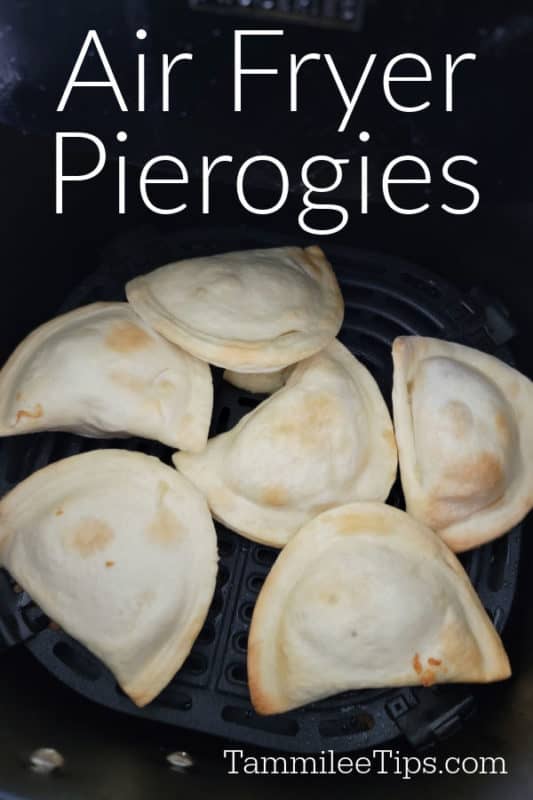 This is the perfect way to cook frozen pierogies in the air fryer. So easy and tastes amazing. These dough balls with potato and cheese taste amazing!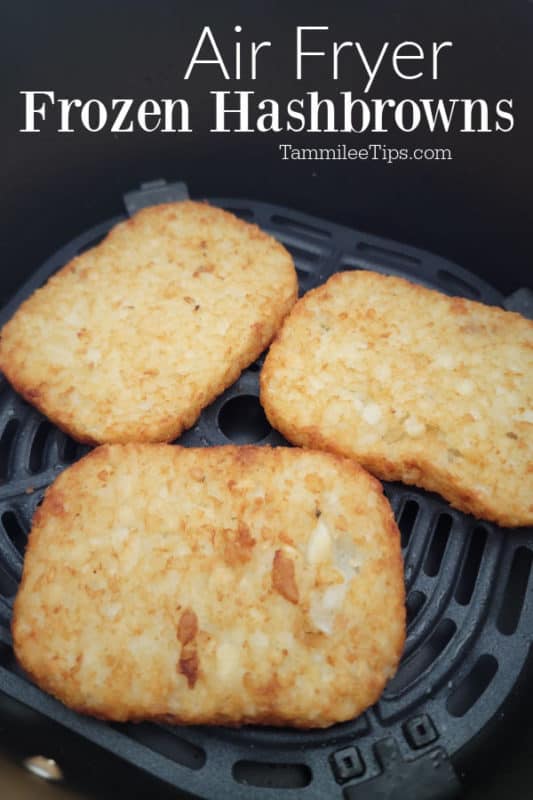 I love making an air fryer breakfast! Whip up some eggs, Hashbrowns and toast for a great easy vegetarian air fryer breakfast.
Add in some air fryer pancakes and Air Fryer cinnamon rolls or Air Fryer Toaster Strudel and you are on your way to an amazing brunch.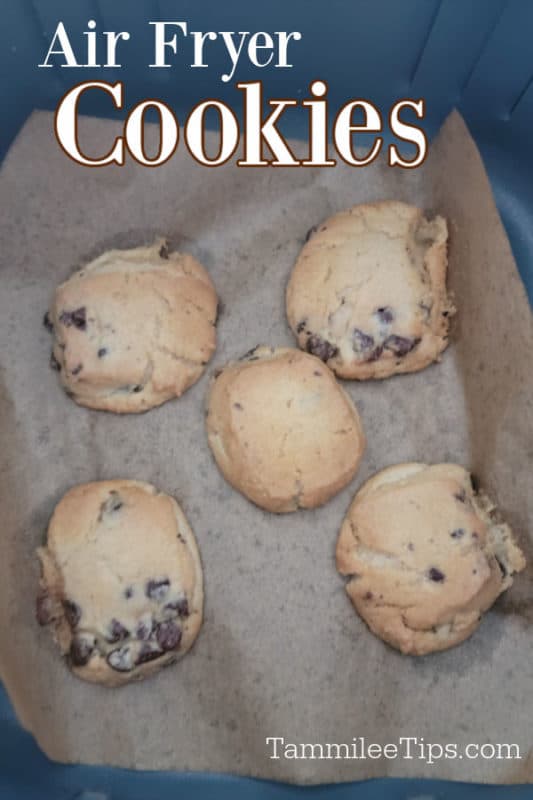 I am going to tell you that you should be prepared to fall in love with air fryer chocolate chip cookies. Oh  my goodness! They are soft, chewy, and so delicious.
Upcoming recipes that we are working on include Air Fryer Falafel, Air Fryer Eggplant Parmesan, Air Fryer Green Beans, cinnamon apples, and Air Fryer Carrots.
We hope you enjoy these Air Fryer vegetarian Recipes! They are some of our favorite vegetable side dishes to add to family dinners.
Don't miss all of our Vegetarian Crockpot Recipes