Are you wondering if you can freeze cupcakes? Don't worry we have the answer and are showing you the best way to keep cupcakes in the freezer!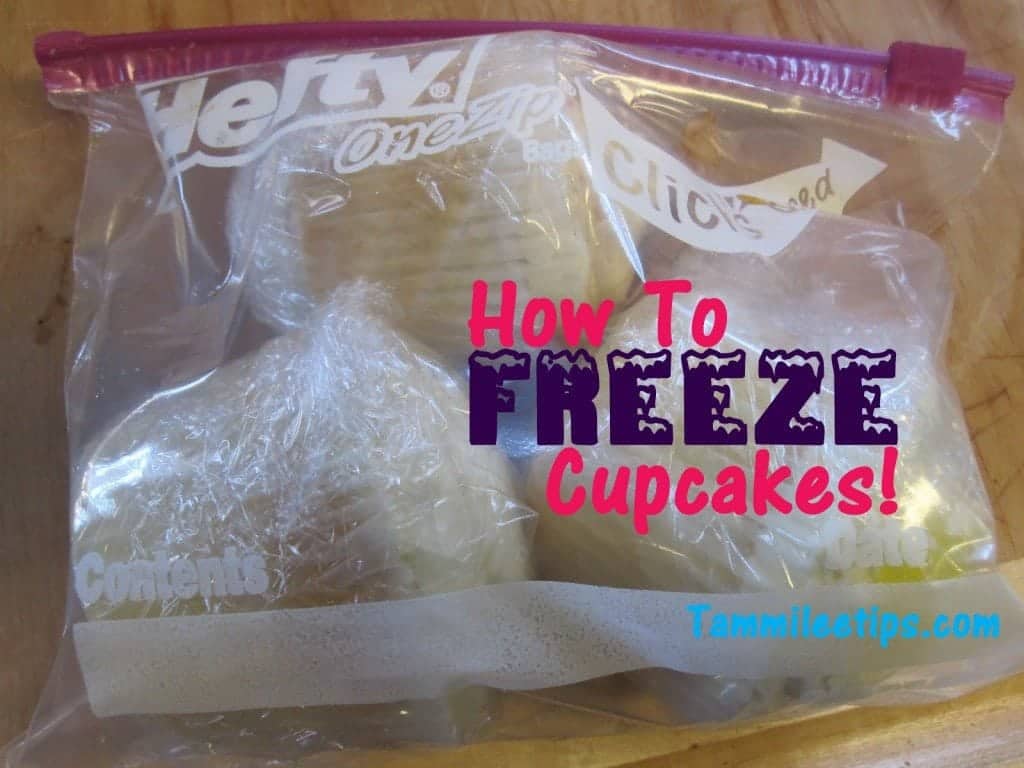 How to Freeze Cupcakes
I am so excited to share with you this great tip on freezing cupcakes.
I was really impressed with how easy it was to freeze cupcakes and how nicely they turned out.
All you have to do is place the cupcakes in the box they come in from the bakery in the freezer. I let ours sit overnight in the box. The next morning they were frozen all the way through. Wrap each individual cupcake in saran wrap and place it in a freezer bag.
When you are ready to enjoy the cupcakes all you have to do is pull one out, unwrap it, place it on a plate and a few hours later you have a nice moist cupcake to enjoy.
Here are some of our favorite cupcake recipes!
Banana cupcake with chocolate frosting
Copycat Hostess Chocolate Cupcakes