How to freeze peaches- a step by step tutorial with photos to show you the simplest way to freeze peaches so you can enjoy them year-round!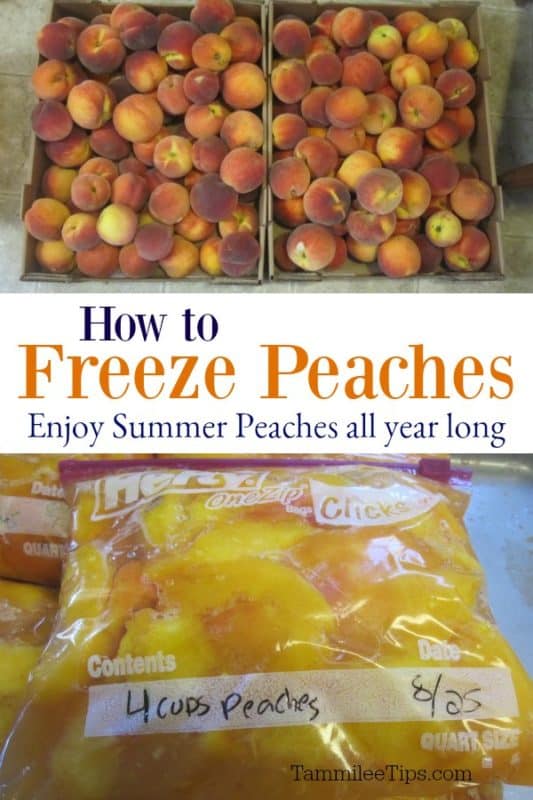 How to Freeze Peaches
This past weekend while my parents were visiting we took a day trip up to Greenbluff. We had so much fun picking peaches. We ended up picking 40 pounds of amazing peaches. I used a few of them in recipes this week and the rest we froze for this winter.
I am trying to fill the freezer with as much fresh produce as I can possibly fit. My goal is to stock up on fresh produce while it is at its lowest price so we do not have to pay really high prices in January and February.
Here is the steps we took to freeze the peaches.
1. We rinsed the peaches and sliced the tops of them 3-4 times.
2. Blanche the peaches in boiling water to help maintain the flavor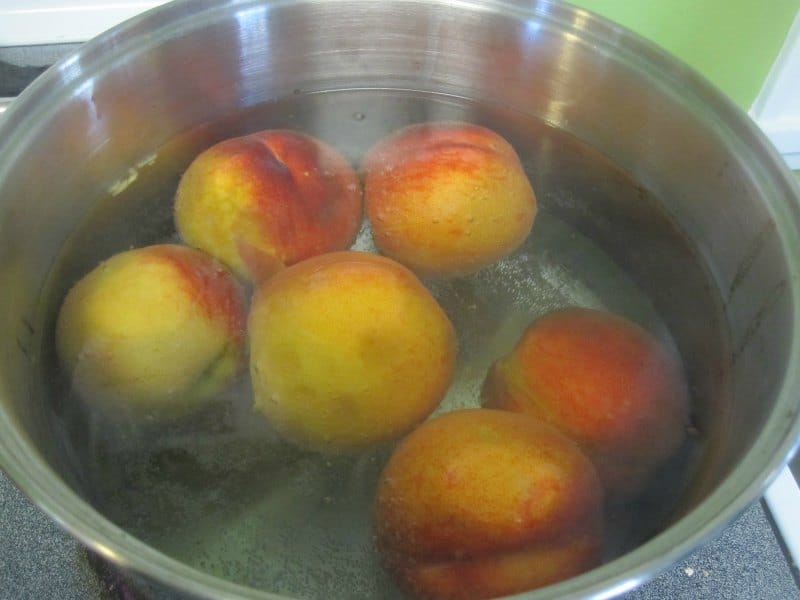 After soaking them for a minute or so in the hot water we transferred them to the sink to ice-cold water.
The skins peeled right off of the peaches after blanching them.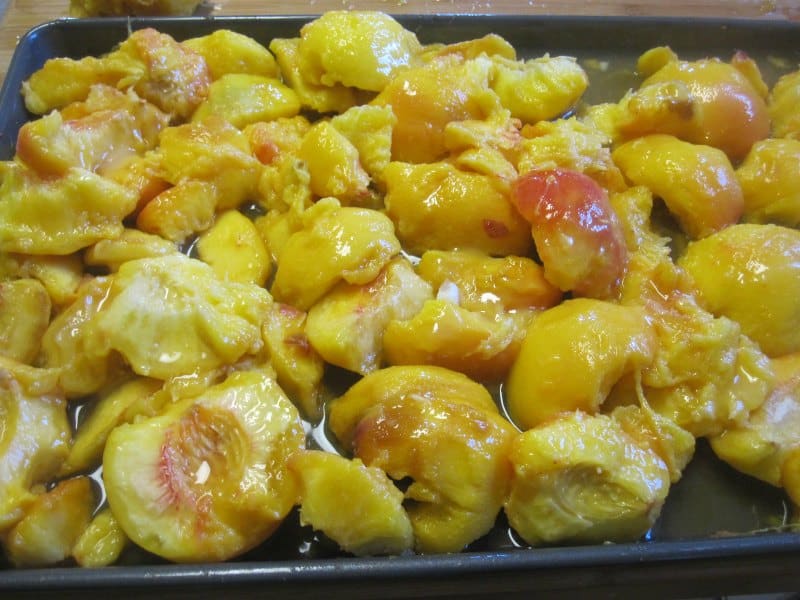 I used a cookie sheet to hold the skinless peaches. I rough cut them into ¼ slices before bagging them. The cookie sheet held the peach juices so I could add them to the baggies.
I sprinkled sugar over the top of the peaches so they will be slightly sweet when we eat them.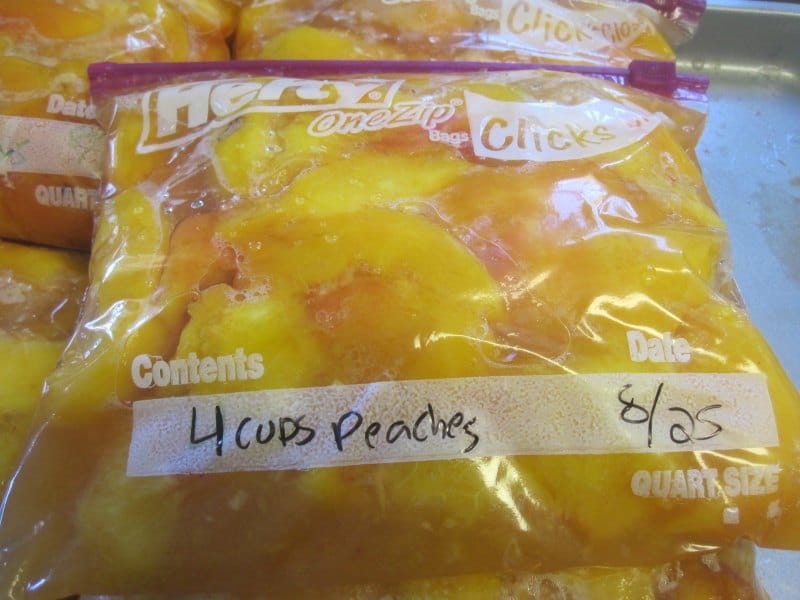 I used quart size bags and was able to store 4 cups of peaches in each bag. I figure this is really close to what most of the recipes call for and will be the perfect size to use in winter.
I stacked the peaches in the freezer and let them freeze overnight before moving them to our upright freezer.
I did have to wash the bags prior to putting them into the freezer. The peach juices got all over the bags and they were super sticky.
ADDITIONAL PEACH RECIPES
Do you love recipes? Check out our copy cat recipes, dessert recipes, and our Crock Pot Recipes.
Be sure to follow me on Instagram and Tag me at @TammileeTipsLife – I love seeing what you make!