If you are visiting Roatan by cruise ship you will dock in Mahogany Bay. This port area is jam packed with things to see and do during your visit. You can easily stay entertained for your entire time in port. There is a large shopping area, restaurants and bars and best of all a gorgeous beach. The beach is accessible via the flying chair which is a ski lift that takes you to the beach or there is a nature walking trail.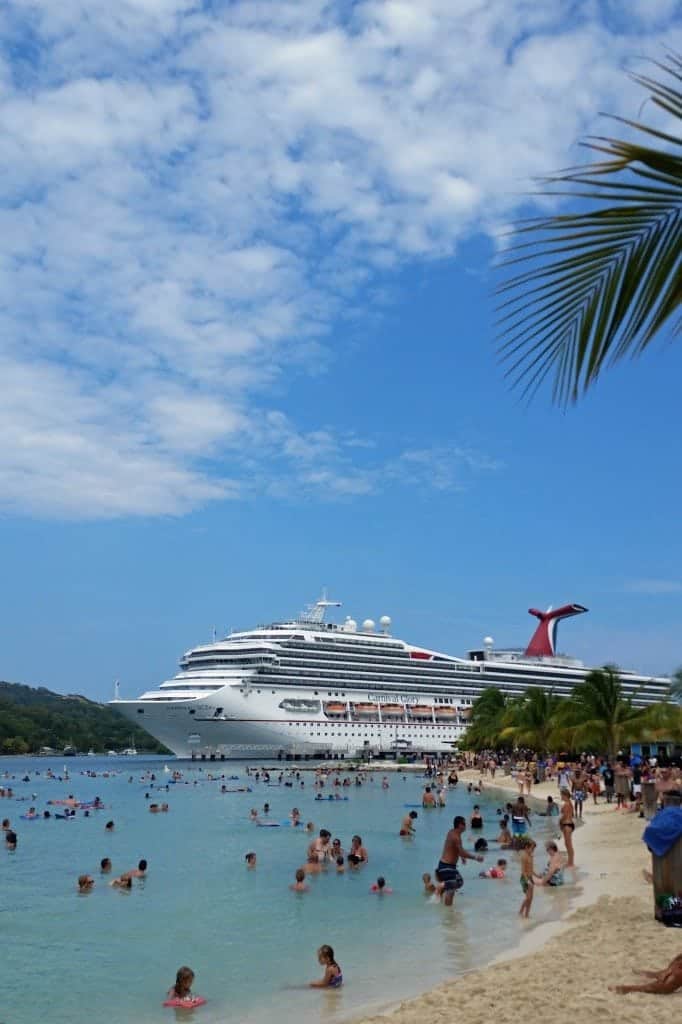 The flying chair is well worth the few dollars it costs for great photos of the beach and your ship docked in port. Plus it is just fun to say you road a ski lift to the beach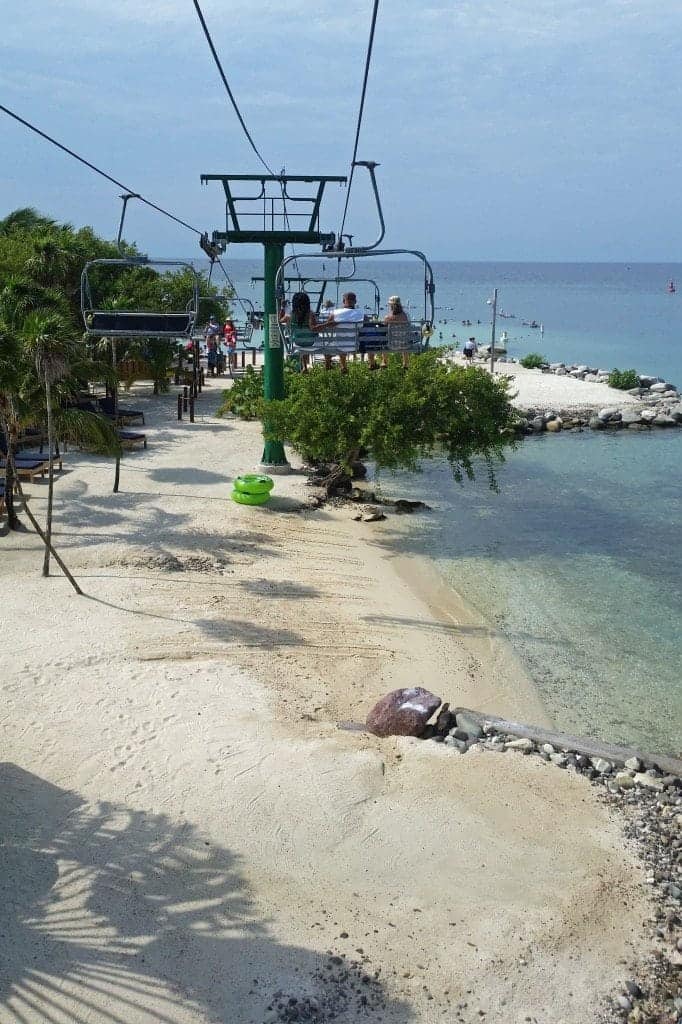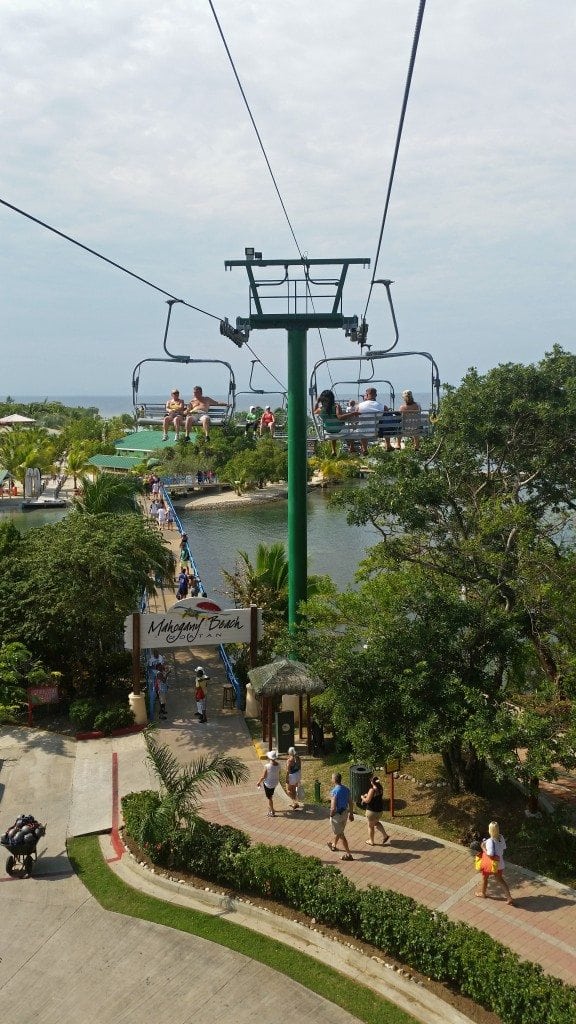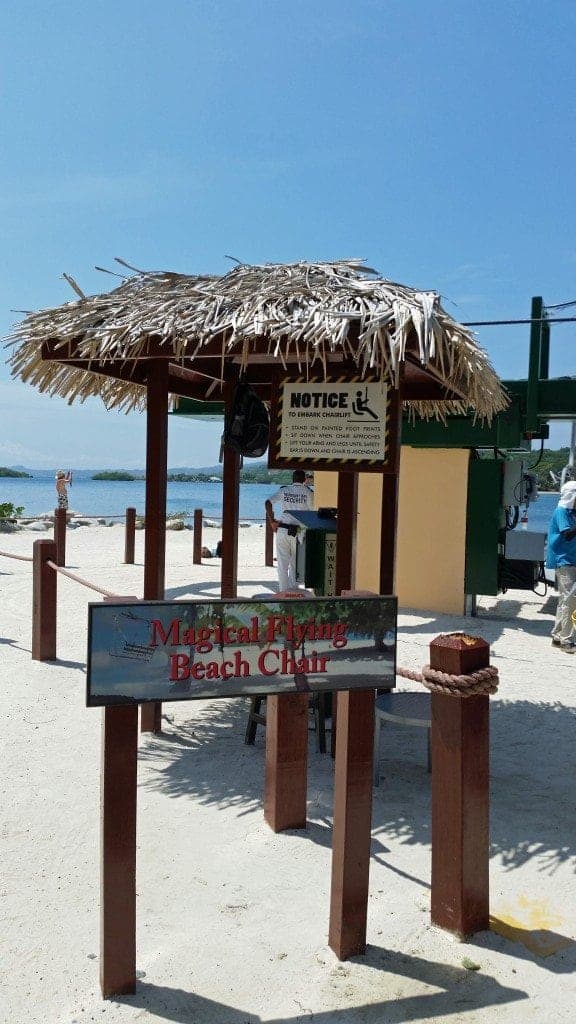 There are ample beach chairs available at the beach.  You can pay extra to get a beach chair with a cover or access to a private area with less people. We stuck with a free chair and didn't have a problem at all. We spent 90% of our time on the island in the water soaking up the sun. Make sure and bring sunscreen with you. I forgot to re-apply sunscreen and I had quite the Rudolph nose for the rest of the cruise.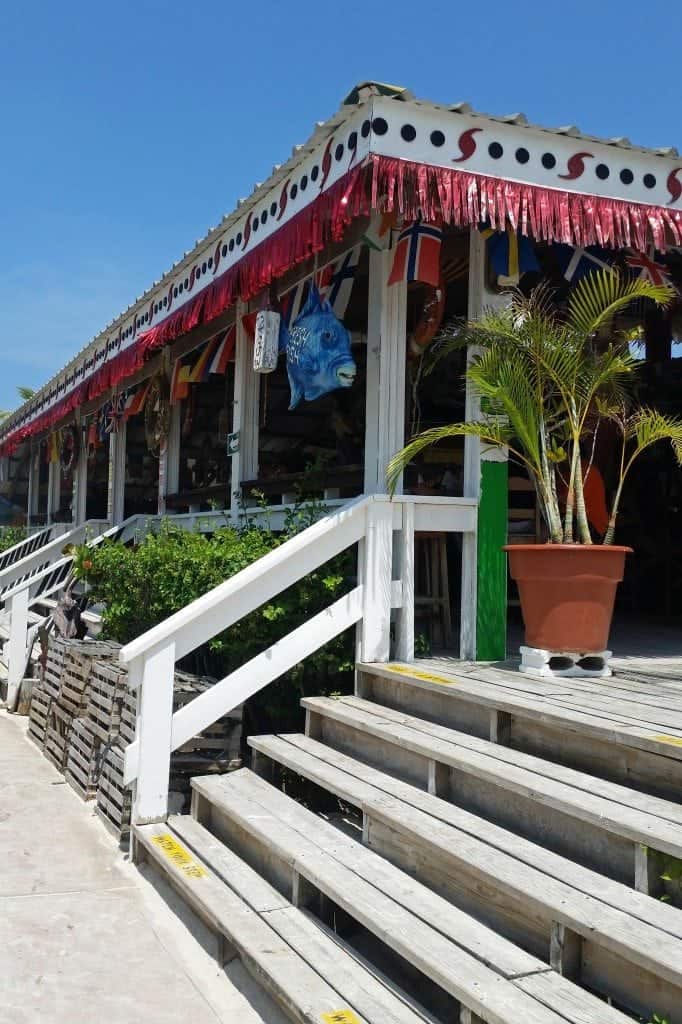 If you would like a frosty adult beverage during your beach visit there are multiple bars near the beach. You can easily grab a frosty drink or lunch if you want to during your visit.
You can also rent snorkel gear and other water equipment for your time at the beach.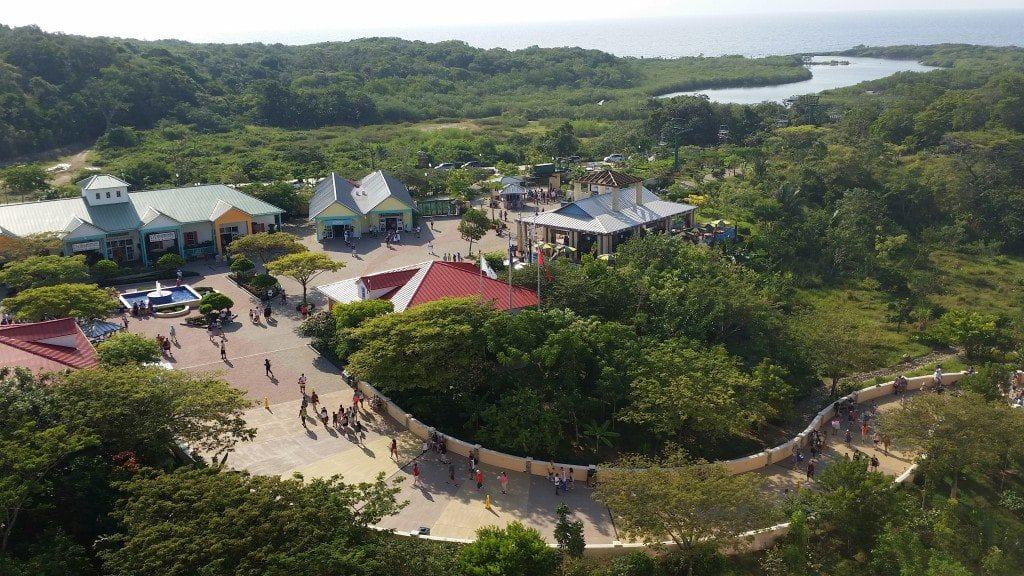 There are quite a few souvenir shops at the beach and closer to the ships. Everything from high end jewelry to custom crafts can be found in Mahogany Bay Roatan.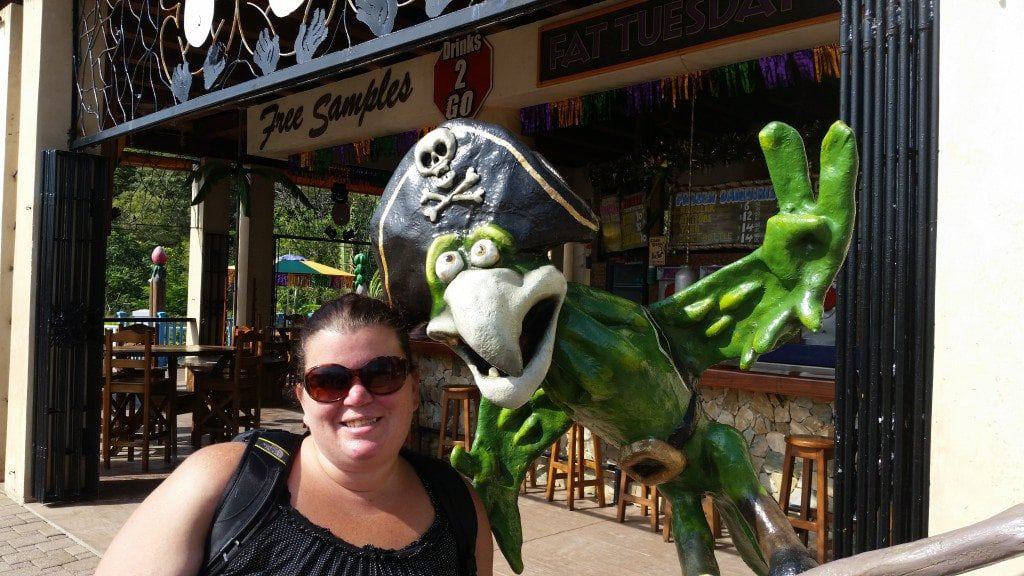 For a fun photo opp stop by Fat Tuesdays which has giant photo props outside the bar. These make for fun Facebook photos and vacation pics. How can you not smile when you are on a tropical island posing with a giant pair of Crocs or a snow shovel to rub it into your friends at home that you are in the tropics.