The National Automobile Museum in Reno, Nevada has over 200 cars on display. The collection is part of the Harrah Collection. You can find everything from antique cars to streetcars.
There are four galleries divided by the year of the vehicle. Make sure and give yourself more than enough time to wander around the museum. It was so much larger than what we expected it to be.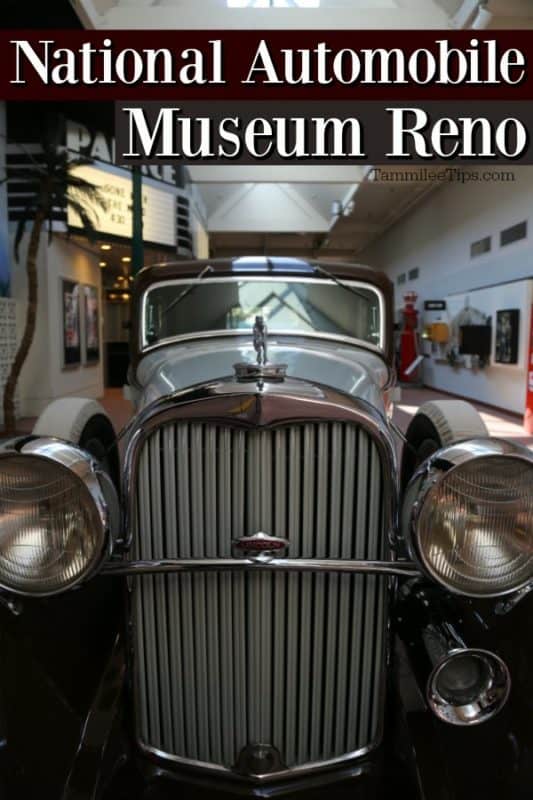 National Automobile Museum in Reno
The front desk has great scavenger hunts to help you located celebrity cars and other fun cars that are on display.
1912 "Andy Griffith" Baker Electric Model V Special Extension Coupe
1922 Dodge Brothers "116" W.B. Custom Victoria (built for General MacArthur's first wife)
1923 "Jack Benny" Maxwell The Good Maxwell Touring
1928 "Mary Pickford" Ford Model A Sport Coupe
1933 "Al Jolson" Cadillac Series 452C All Weather Phaeton
1935 "Sammy Davis, Jr." Duesenberg SSJ Roadster – 1971 Replica
1941 "Lana Turner" Chrysler Newport Dual Cowl Phaeton

1948 "Elliot Gould" Lincoln Continental 876H56 Cabriolet
1949 "James Dean" Mercury Series 9CM Six-Passenger Coupe
1953 "John Wayne" Chevrolet Corvette 2934 Convertible
1961 "Frank Sinatra" Ghia L.6.4 Hardtop
1962 "John F. Kennedy" Lincoln Continental 86 Convertible
1965 "Smothers Brothers" Lotus-Ford 38 Indianapolis Race Car
1973 "Elvis Presley" Cadillac Eldorado Custom Coupe
Keep an eye out for these Museum vehicles that have appeared in movies:
1892 Philion (Steam) Road Carriage - Appeared in Excuse My Dust with Red Skelton and The Magnificent Amberson's with Orson Welles.
1912 Rambler 73-4CC Cross Country – Appeared in the 1997 blockbuster movie, Titanic, winner of 11 Academy Awards. It appeared in the dock scene prior to the ship's departure from Southampton, England.
1938 Phantom Corsair Experimental Six-Passenger Coupe - Featured in the 1938
movie, The Young in Heart, starring Paulette Goddard, Janet Gaynor, Billie Burke and Douglas Fairbanks, Jr.
1949 Mercury Series 9CM Six-Passenger Coupe – Driven by actor James Dean in the 1955 movie, Rebel Without a Cause.
1960 Flying Caduceus Experimental Streamliner (first turbojet car to run on Bonneville Salt Flats) - Rolled across the big screen in the 2005 film, The World's Fastest Indian, starring Anthony Hopkins.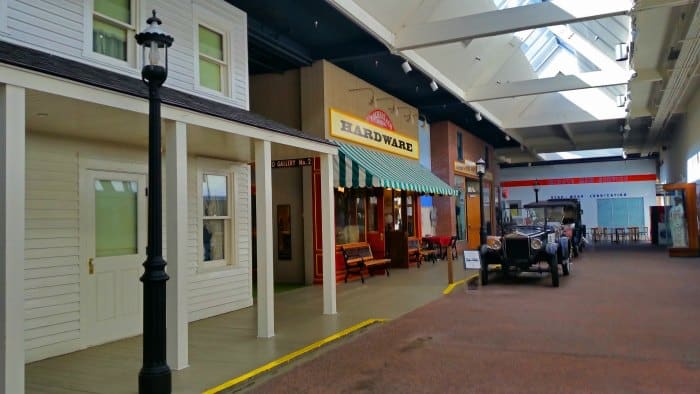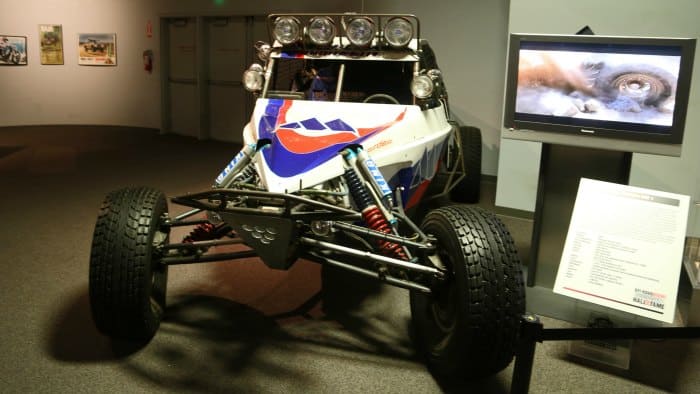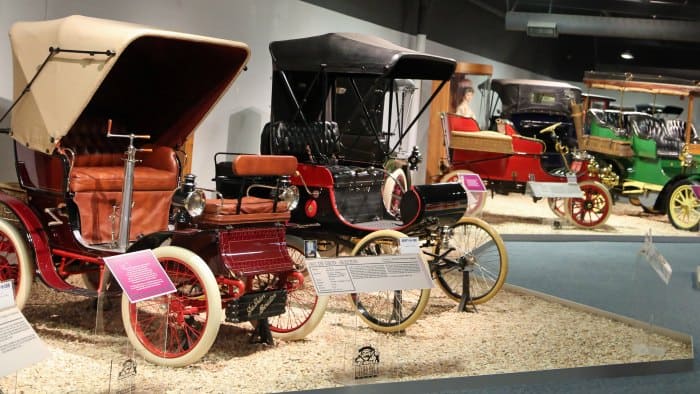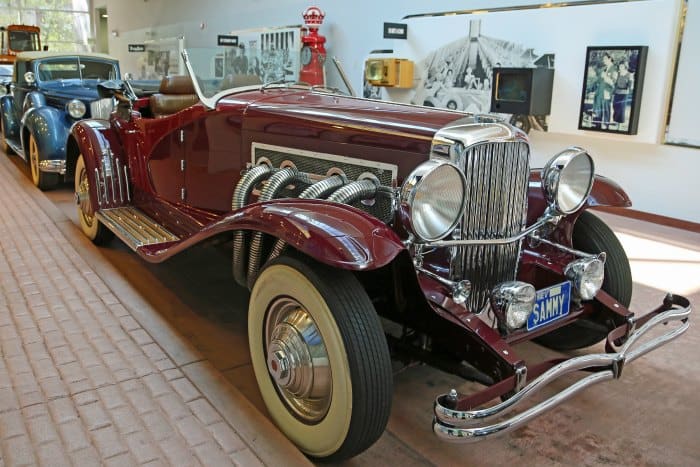 1935 "Sammy Davis, Jr." Duesenberg SSJ Roadster – 1971 Replica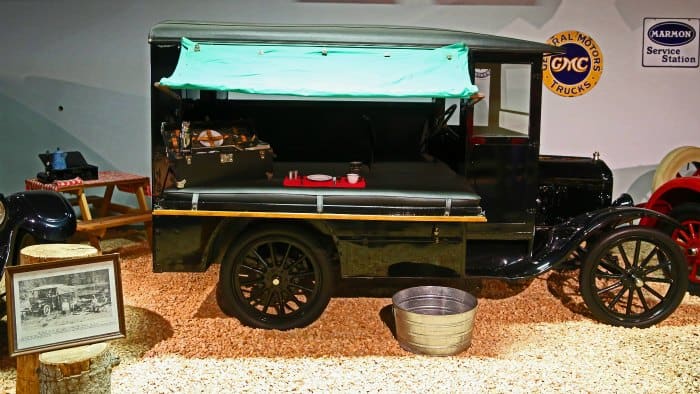 1921 Ford KampKar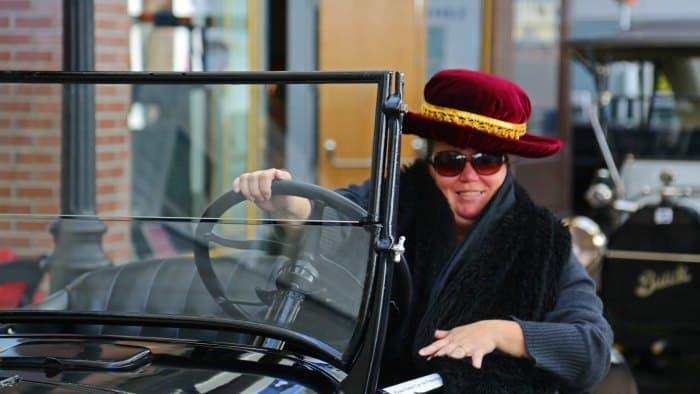 When you visit make sure and check out the photo op area. You can dress up and enjoy riding in style!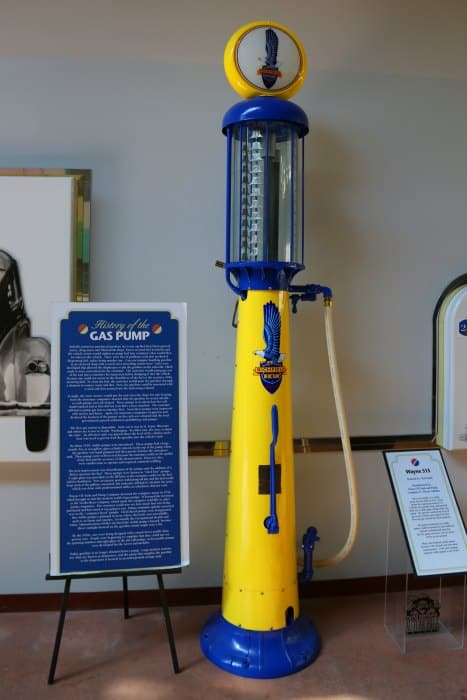 Travel Information
Located at - 10 South Lake St. Reno
Phone - 775 333 9300
To find out more about the National Automobile Museum in Reno, Nevada make sure to check out their website.
Hours - Please check their website to confirm the current hours.
Monday - Saturday 9:30am - 5:30pm
Sunday - 10am - 4pm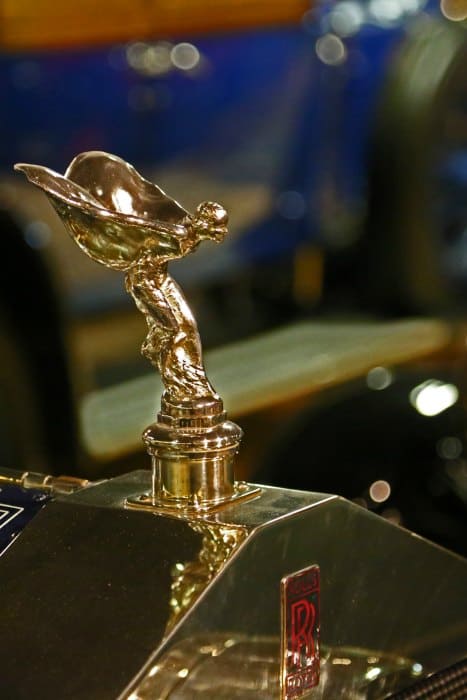 Additional Reno Resources
Hot August Nights - Reno Classic Car Festival
Best Reno Breakfast Restaurants
Check out all of our Reno Travel Articles