Forget all the things you think you know about Reno and prepare yourself to be surprised! This is our biggest piece of advice when it comes to visiting Reno!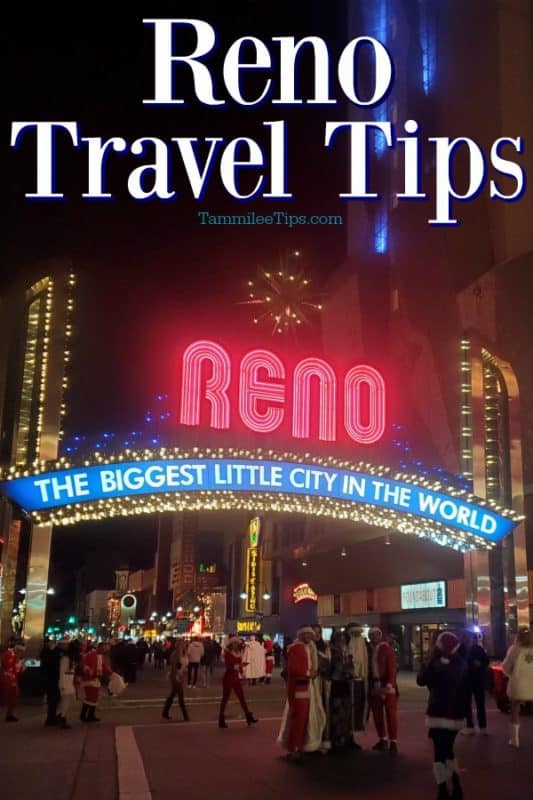 Reno Travel Tips
During our first trip to Reno, I wasn't sure what to expect. I sadly had this image of gambling, old casinos, and well chain smokers sitting at a slot machine nonstop. What I didn't picture is the emerging craft beer scene, art all over town, seriously delicious food, and amazing cocktails!
We have been to Reno almost yearly for the past few years and learned a ton about this ever-evolving city! Each time we visit we are blown away by the city and festivals. Today we are excited to share our Reno Travel Tips!
Make sure you rent a car, so you have access to the entire city and festivals. The city is larger than you think it will be and having a rental car gives you the ability to wander all over town.
Ask your servers for their favorite Reno restaurants to eat at. We have never been disappointed with a referral from one of our servers. Check out our Reno restaurants to check out some of the ones we have fallen in love with.
Reno is a pretty casual city. Depending on the time of year you will see everything and anything for outfits. Dress comfy and be prepared for the weather.
Virginia Street is the heart of the city and runs all the way from downtown to South Reno. Make sure and check out the Midtown area for a growing food scene and arts. The Midtown area is going through a serious facelift, and the changes are amazing.
If you like food trucks check out the Feed the Camel Wednesday food truck meets up or the Friday food truck, meet up. There is a margarita food truck...what more could you ask for! Don't worry there is also all sorts of food available from wings to wood-fired pizza.
If you are coming to Reno for a festival, make your reservation EARLY! The city fills up for many of the hot festivals. For Hot August Nights, it is not uncommon for the hotels downtown to be sold out quickly.
Check the Reno-Tahoe visitor center page for updates on what festivals are happening when and what is happening in town.
Downtown Reno at night is a bit interesting I am not going to lie! You will see all types of characters and then some you could never imagine. Be aware of your surroundings and the people near you. We have never had anything happen, but it is always good to be aware.
Additional Reno Travel Articles
Best Breakfast Restaurants in Reno
Check out all of our Reno Travel Guides