2017 marked the 31th Anniversary of Hot August Nights in Reno Nevada. Its success is simple, there are over 6,000 classic cars registered for this event with probably just as many around town not registered. Everywhere you turn there is a beautiful classic car. The event is open to all 1976 and older vehicles including emergency vehicles and pickup size trucks. Hot August Nights mission is to provide you the opportunity to relive the excitement of the era of America's "Happy Days" of the 1950's-1970s. With that said, here are my tips for enjoying Hot August Nights.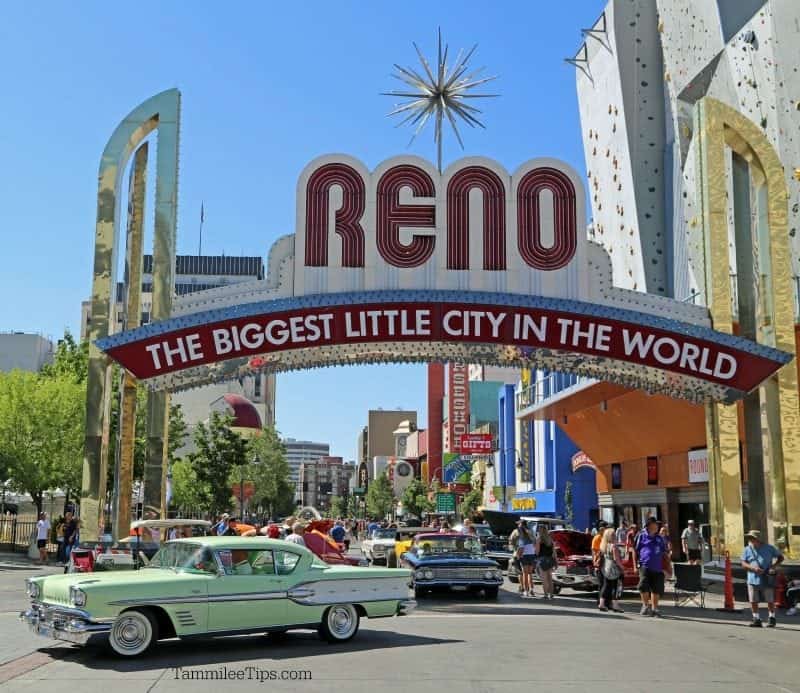 Hot August Nights
Go see the Show-n-Shines
This is where you will see all these classic cars on display! You can walk right up to these beautifully detailed cars on show and stare at their beauty.
I even talked with some of the car owners who were more than excited to tell you about their ride.  Also make sure to check out the Show-n-Shine by the Reno Arch, talk about photo opportunities!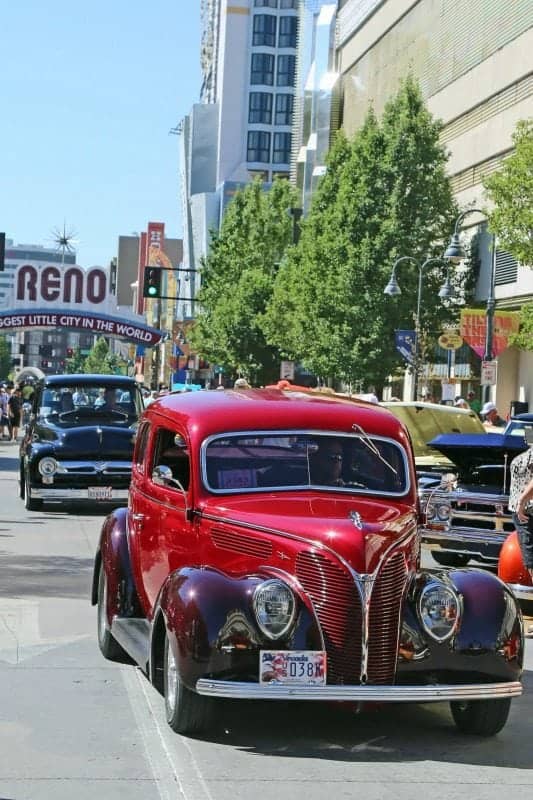 Check out the Entertainment
Each year brings in live entertainment, 2016 included The Monkees, Herman's Hermits, and Kraig Parker, world Premier "Elvis tribute." You will also find DJ's, Sock Hops, and even a fireworks extravaganza.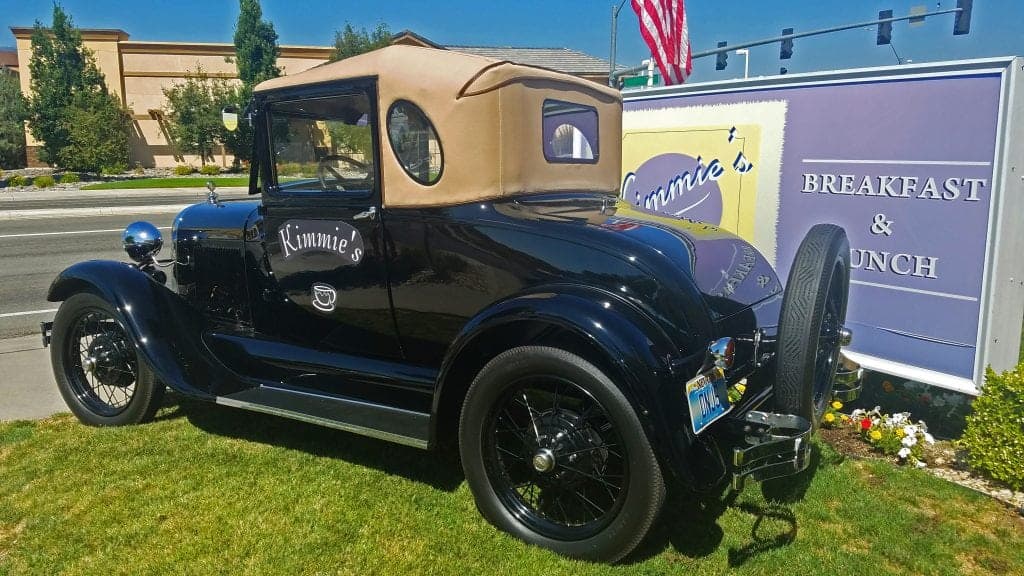 Enjoy great Reno Restaurants
Enjoy some of Reno's great restaurants: All the walking around checking out cars from the Show-n-Shines will build up an appetite. Now it's time to fuel up.
The great news is that Reno has some really good restaurants! Even better is that we saw classic cars at every restaurant we visited too! Check out these posts for great ideas on places to eat in Reno
Restaurants not to miss in Reno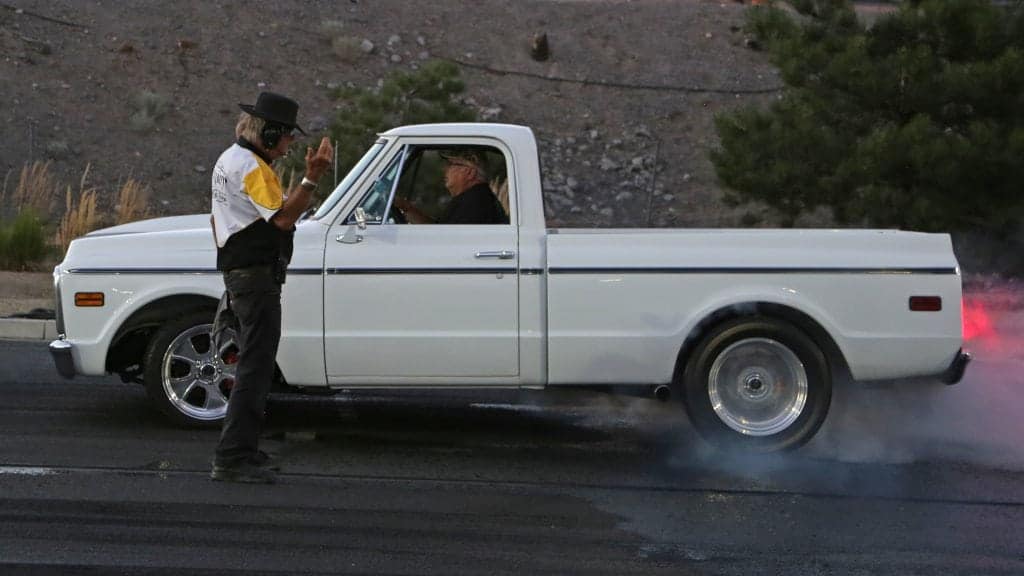 Check out the Drag Races and Burnouts 
The competition is open to all 1976 and older vehicles that would like to compete on the 1/16 mile track.
There are nightly cash prizes and nightly winners qualify for the grand finals!
Be warned that parking and seating are limited so show up early.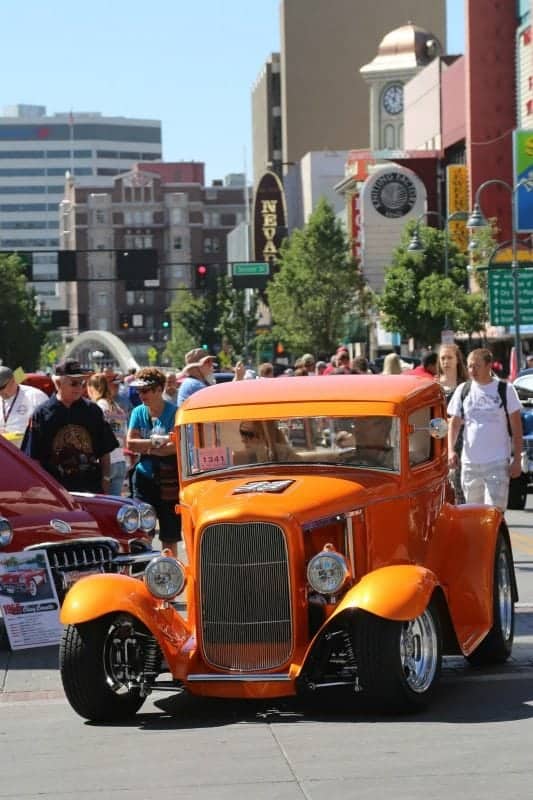 Go to a Nightly Cruise
Cruising is a staple for the Hot August Nights participants!
There is just something special hearing these cars rumble past you and well the participants can be quite lively too!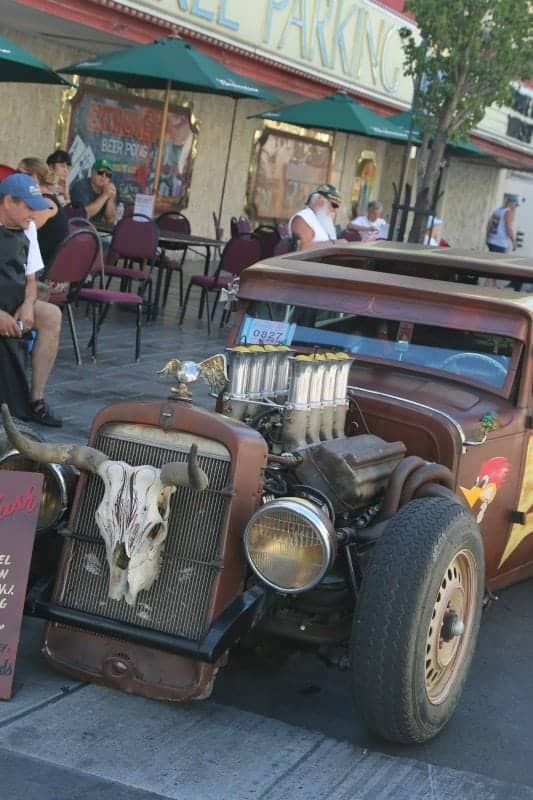 Check out the Autocross and Drifting
You may be asking what is drifting and why would I want to see this? Well, let me tell you; you get to see this up close and personal at Hot August Nights where drivers use their throttle, brakes, clutch, gear shifting, and steering abilities to keep the car in a state of oversteering while maneuvering from turn to turn!
Drifting started in Japan but has continued to evolve here in the US and is something you just need to see to truly understand.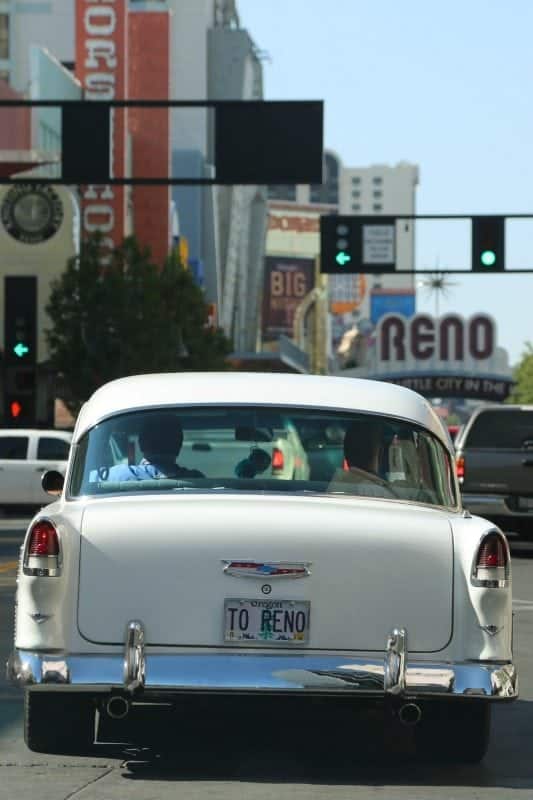 There is even more to this event but let's be honest, I didn't even see all of this. The event is huge!
There is so much to do and is easily intimidating to the first time visitor. Just use this guide and you will have a great time! I left wanting to stay and see more. I also promised myself to come back!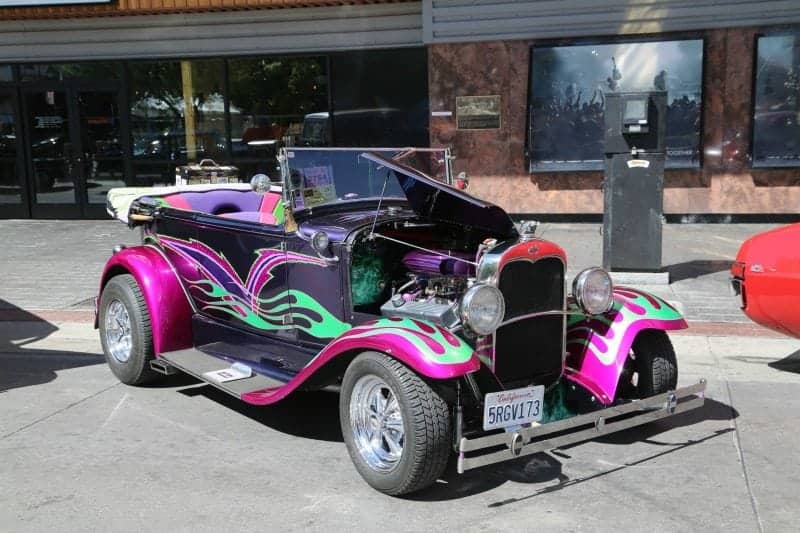 Future Reno Hot August Nights dates
August 3-8, 2021
2022:  August 2 – August 7
2023: August 1 – August 6
2024: August 6 – August 11
2025: August 5 – August 10
Future Virginia City Dates
2022: July 29 – 30
2023: July 28 – 29
2024: August 2 – 3
2025: August 1 – 2
Additional Reno Articles
What to see in Virginia City, Nevada
Ultimate Santa Crawl Reno Guide
Check out all of our Reno Travel Guides
Check out all of the epic events in Reno!