How to make Soft Old Fashioned Molasses Cookies Recipe from scratch! These are one of our favorite easy cookie recipes great for Christmas or any day of the year.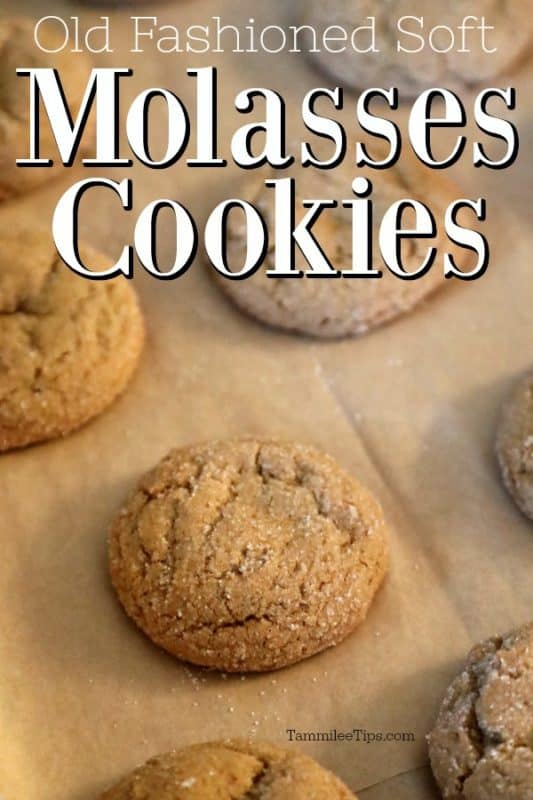 Soft Old Fashioned Molasses Cookies Recipe
These are my absolute favorite cookies! They are soft and oh so delicious!
I love that even though they are made from scratch they are so dang easy to make. These soft molasses cookies are the perfect comfort food or gift during the holidays.
Molasses Cookies
Ingredients
Butter
Sugar
Egg
Milk
Vanilla extract
All-purpose flour
Baking soda
Salt
Recipe Tips
You can use a stand mixer or electric mixer to mix this dough together.
Don't forget to preheat the oven to 350 degrees...I have done this and it is never fun.
I like to line my baking sheets with parchment paper to make sure the cookies do not stick and are super easy to remove.
I use a cookie scoop to get even sized cookies. Then roll the dough into a ball before rolling in sugar. Try to coat the dough as much as you can with sugar while still maintaining the ball shape.
These old fashioned molasses cookies are light and fluffy and oh so delicious!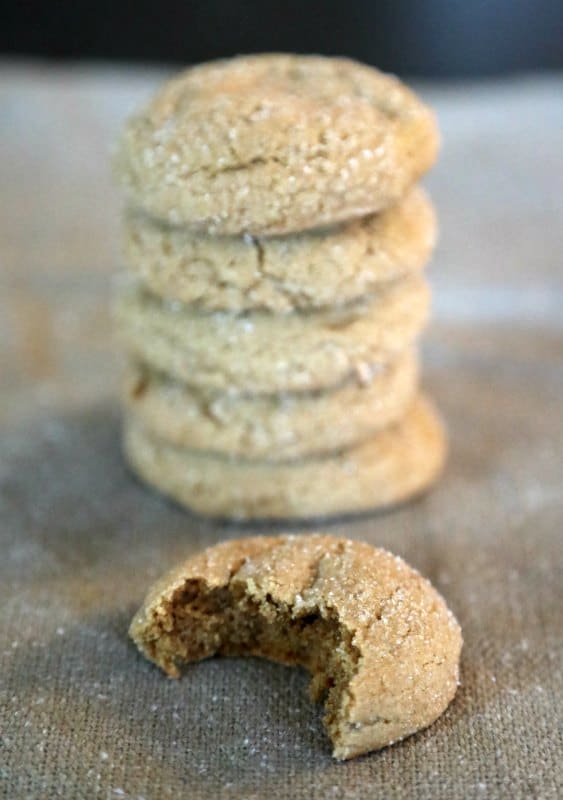 Duff Goldman Baking Tips
1. I always use a cooking spray to coat my pans when baking a cake. Some bakers say it ruins your pans, but the exact opposite is true. Cooking sprays season your pans, and if you use one like Pompeian Grapeseed Oil Spray which has a high smoking point, your cakes will never burn from overheated oil.
2. Don't over-work your flour! Gluten is the protein in flour so when you mix dough and batter for too long, the protein chain just gets stronger and stronger and you end up with cookies and pastries that are too chewy and not tender. Think bagels. Do you want a muffin with the chewiness of a bagel? Of course not.
3. When a recipe says to scrape down the sides of the bowl when mixing dough or batter, DO IT! If not, you'll end up with a big bit of baking soda or salt in your finished product because your product wasn't mixed well. Yum!
4. Almost always under-bake your products by a few minutes. Everything keeps baking for a bit outside of the oven, so if you pull your baked goods when they are done, they will over-bake.
5. Pastry flour, cake flour, all-purpose flour, and bread flour are all different things. Learn what they are and when to use each and your baking will improve immensely.
Great Cookie Recipes
Chocolate Peanut Butter No-Bake Cookies
Peanut Butter and Jelly Cookies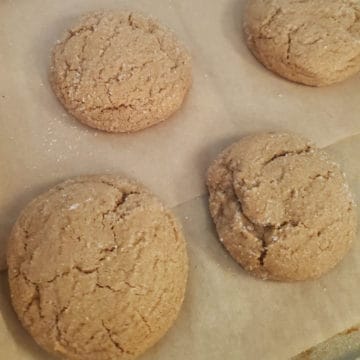 Molasses Cookies
How to make a delicious Soft Old Fashioned Molasses Cookie Recipe
Print
Rate
Instructions
Cream butter and 1 cup of sugar until light and fluffy.

Beat in the egg, molasses, milk and vanilla

Combine the flour, baking soda, cinnamon, and salt

Gradually add in flour mixture to sugar mixture

Roll into 1 ¼ inch balls, roll in sugar, place on sprayed baking sheets

Bake at 350 degrees for 10-14 minutes until tops crack and edges are slightly firm.

Cool on wire racks
Nutrition
Nutrition Facts
Molasses Cookies
Amount Per Serving
Calories 145
Calories from Fat 54
% Daily Value*
Fat 6g9%
Cholesterol 22mg7%
Sodium 207mg9%
Potassium 72mg2%
Carbohydrates 21g7%
Protein 2g4%
Vitamin A 190IU4%
Calcium 14mg1%
Iron 1mg6%
* Percent Daily Values are based on a 2000 calorie diet.
Recipe originally shared on December 5, 2013. Updated September 2020.