Palm Island Aruba Beach and Snorkel Adventure is one of the amazing excursions you can take during a visit to Aruba. I have to say this excursion is pretty darn amazing!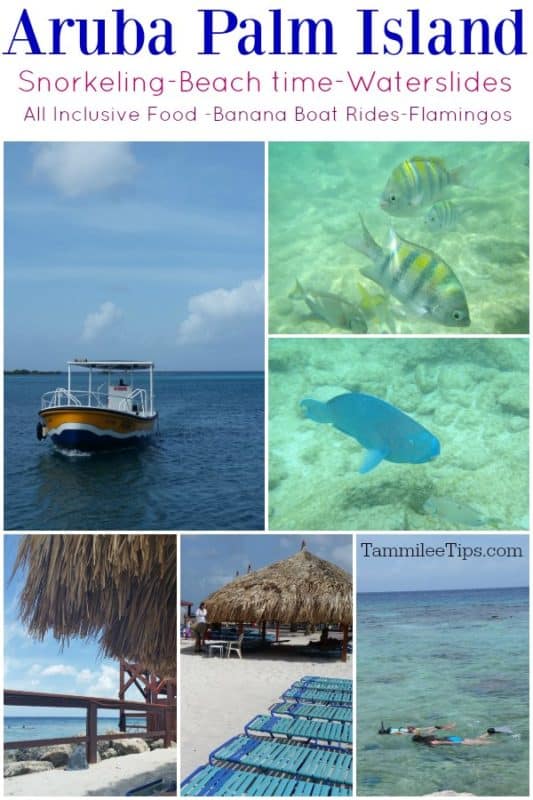 Palm Island Aruba Beach and Snorkel Adventure
You take a quick bus ride to the main drop off point and hop a small water ferry that takes you to De Palm Island Aruba.
Once on the island, there is a quick safety briefing and orientation of the island. Don't worry it is only a few minutes and you are ready to enjoy snorkeling, swimming, the waterpark and so much more.
This island truly offers something for every age!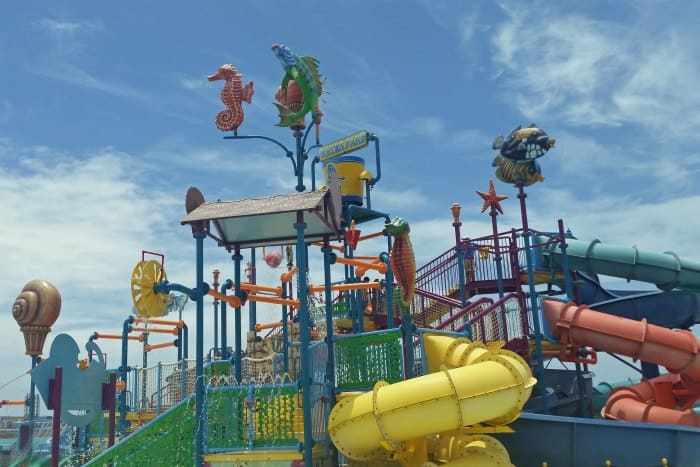 The water park is designed for kids of all ages. There is ample area for parents to enjoy the shaded comfort of an umbrella if you wish or you can join the kids in the waterpark.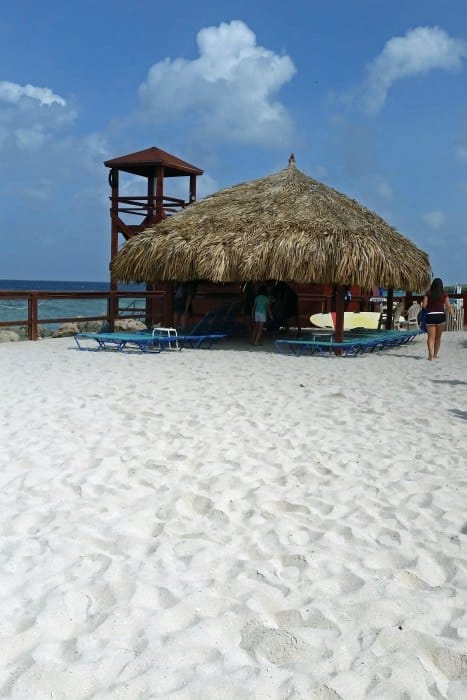 There is a large sandy beach area perfect for lounging the day away!
If you want to be a bit more active there is a sand volleyball court and of course snorkeling!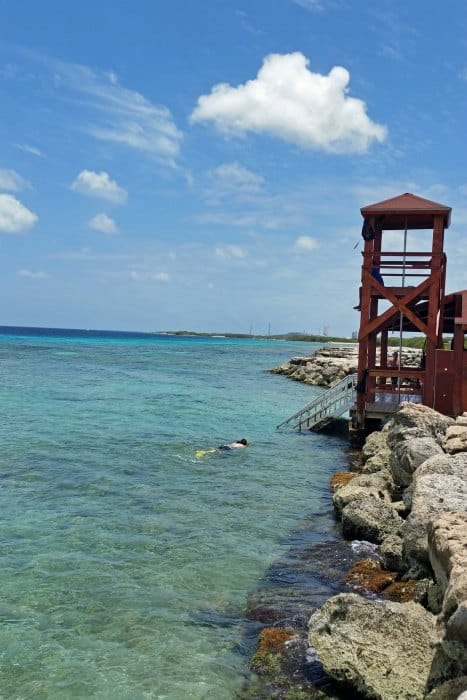 We enjoyed hours of snorkeling while on the island. If you plan on enjoying a cocktail or 2 make sure you get all of your snorkeling in beforehand.
You will receive a wrist band that you can remove once you start drinking which shows that you will not be swimming or snorkeling any longer.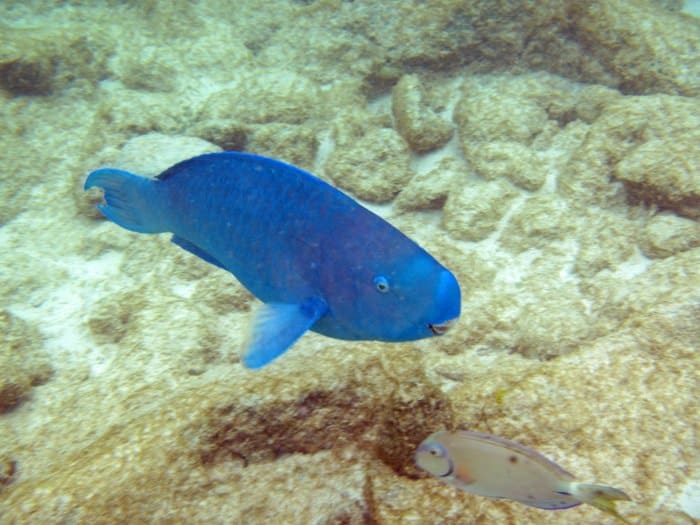 The amazing snorkeling is only a few feet from the island. From the moment you put your head in the water, you are greeted with hundreds of fish.
There is a lifeguard on duty at all times while you are on the island. Each guest has to wear a life jacket while in the water.
They have ample masks, snorkels, and fins in all sizes so you don't need to bring one with you.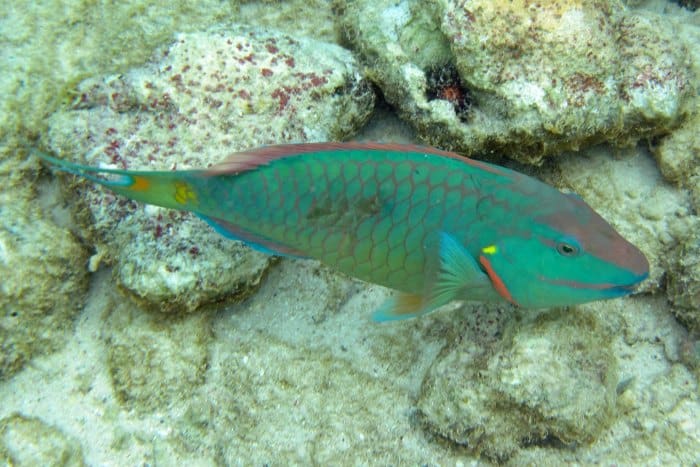 Now let's take a moment to chat about the crazy amount of fish that you see as soon as you are in the water. I tried to minimize the number of photos I was going to share because we have that many and well this is what I got it down to......a lot of them!
That is just a few of the amazing fish pictures we were able to get while snorkeling on Aruba De Palm Island.
You can also sign up for Snuba, a guided snorkeling trek, and other water activities.
Aruba De Palm Island is a great excursion during your visit to Aruba. You can easily spend an entire day relaxing and enjoying the island.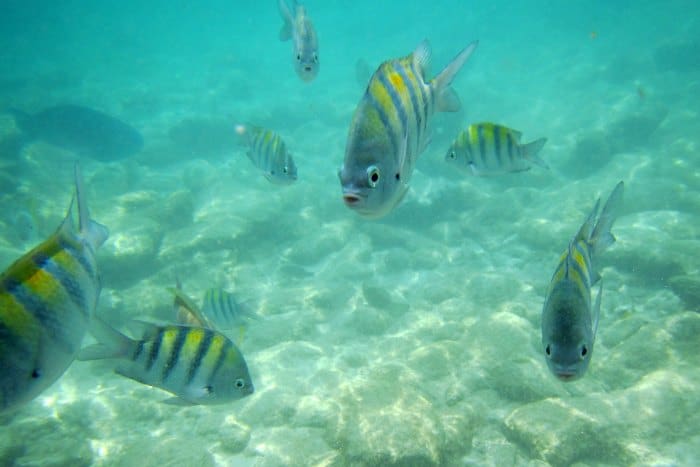 Additional Caribbean Cruise Articles
What to do in Aruba on a cruise
Best things to do in St. Maarten on a cruise
We were provided with the excursion during our Carnival Cruise. All opinions expressed are our own.