Sponsored by Martha Stewart Living and Success® Rice
Do you ever have nights that you really really really want your favorite take out but you also really really really do not want to get dressed, do your hair or makeup and leave the house? If you answered yes then you are going to love this Take-Out Style Orange Chicken and Broccoli Recipe we are sharing. When Martha Stewart Living and Success® Rice asked if I wanted to try my hand at making this recipe and sharing it with all of you I jumped at the chance.
John loves Take Out Orange Chicken! I mean LOVES it! I love making him happy but with my travel schedule and running the blog there are nights I honestly want to kick back on the couch and watch some TV in comfy clothes. These are the nights that we give each other the looks. You know the looks you give your spouse or significant other when you really want something, but you also know they really don't want to do it.
So now instead of giving each other the looks and having to rock, paper, scissors to see who wins now John can have his favorite take-out meal at home, and I can stay in my comfy clothes and no makeup! Total Win-Win!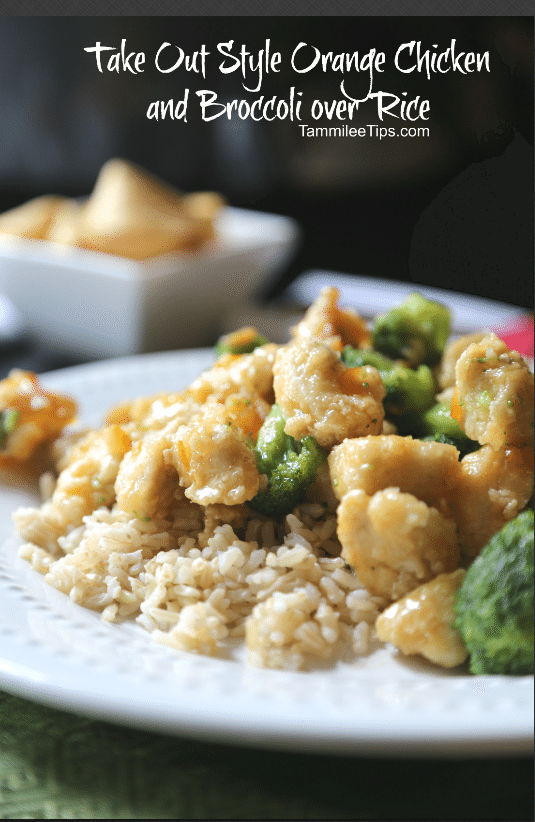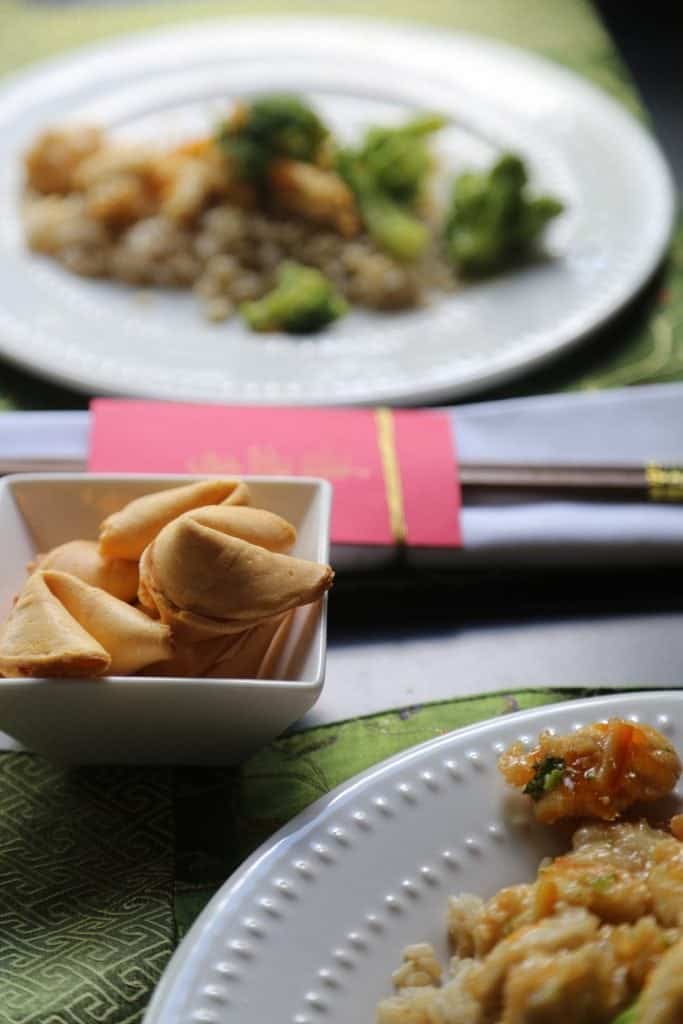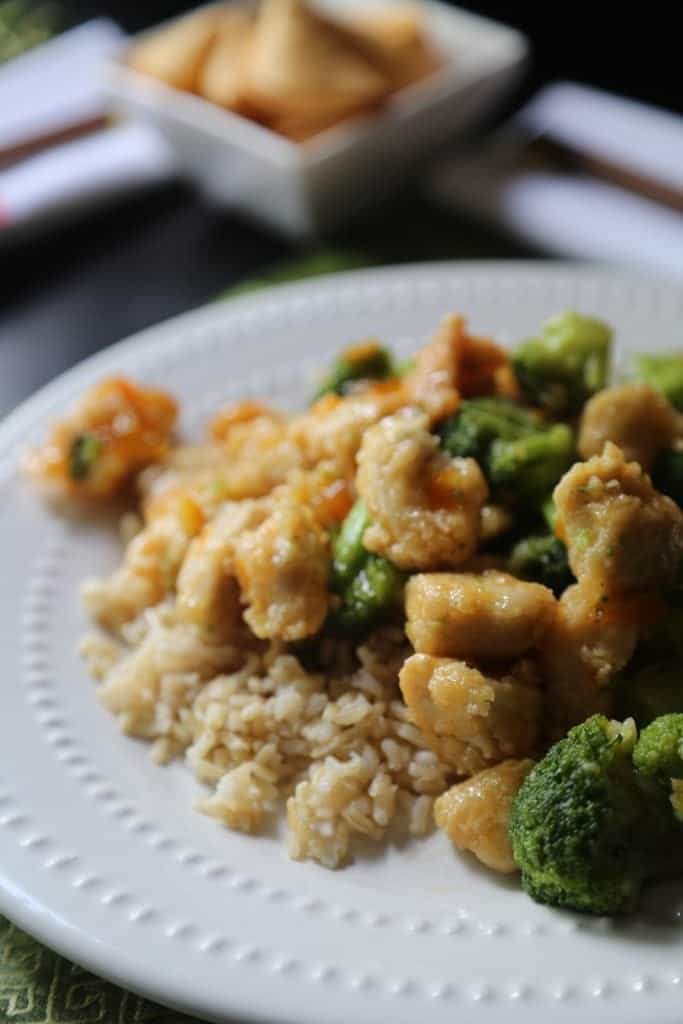 To make our meal a little fancier even when serving it in comfy clothes I played with a few Martha Stewart Craft supplies! These Chinese Envelope Place Settings were so easy to make! Thank you, Martha Stewart Living, for coming up with this super cute and easy way to spruce up our date night at home dinner table!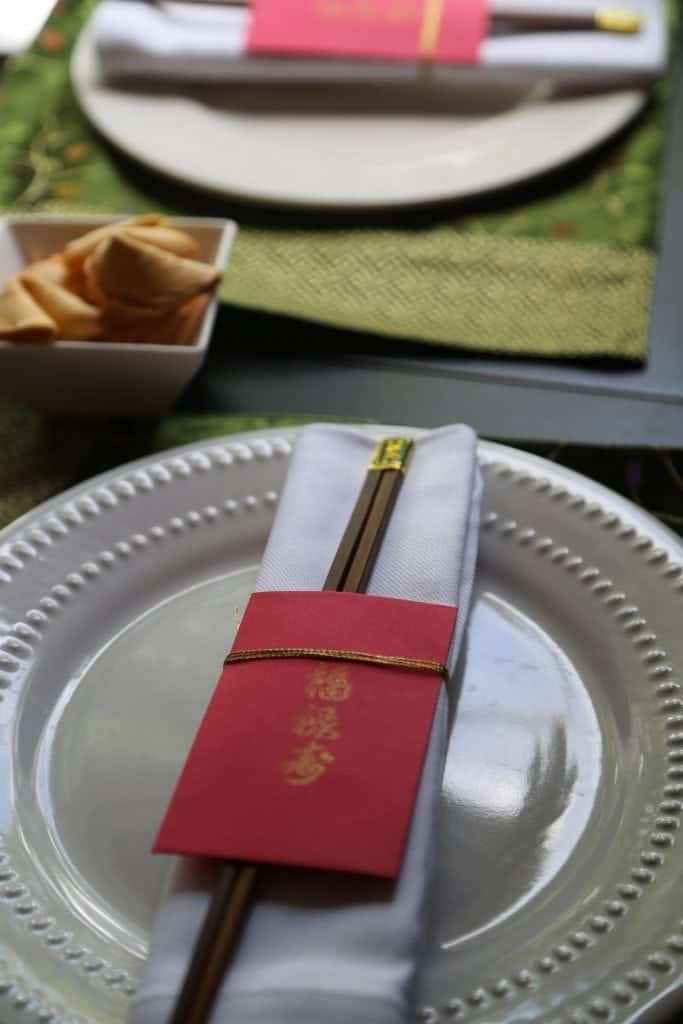 This recipe worked out perfect because we had leftovers that were great for John's lunch! To continue our theme of Take-out meals at home I used take-out containers and spruced them up a bit to make a cute storage container.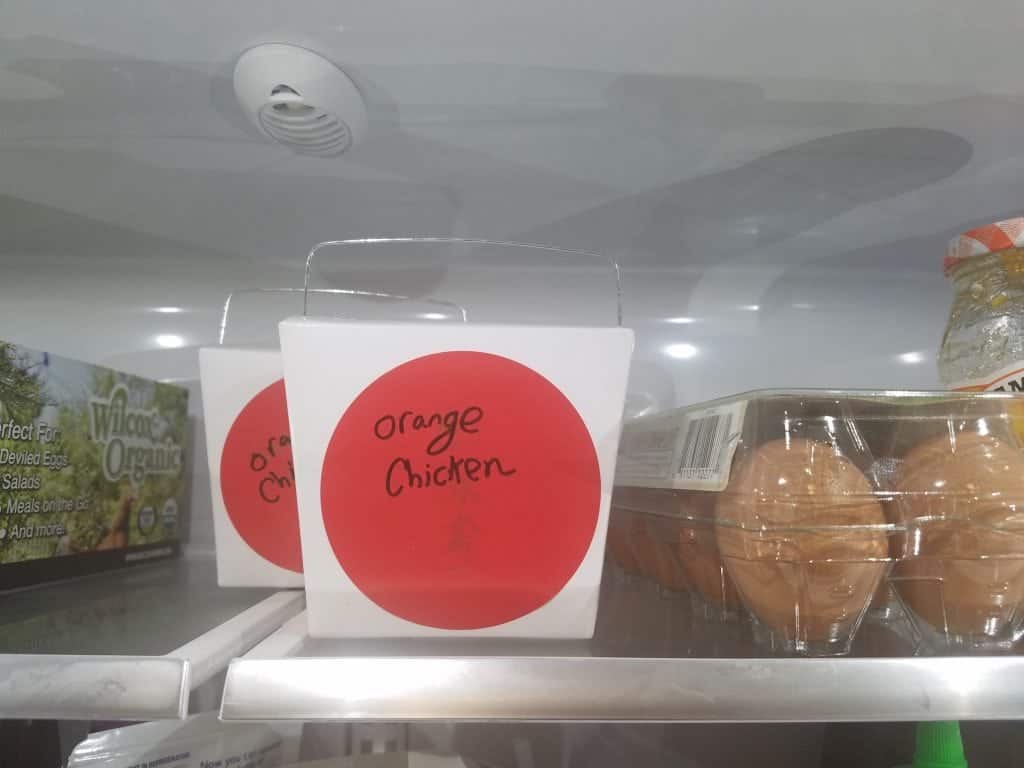 I have to admit these looked so cute in our refrigerator! Plus they worked perfectly for John to carry to work for lunch! Another win-win! I like nights like this a lot!!!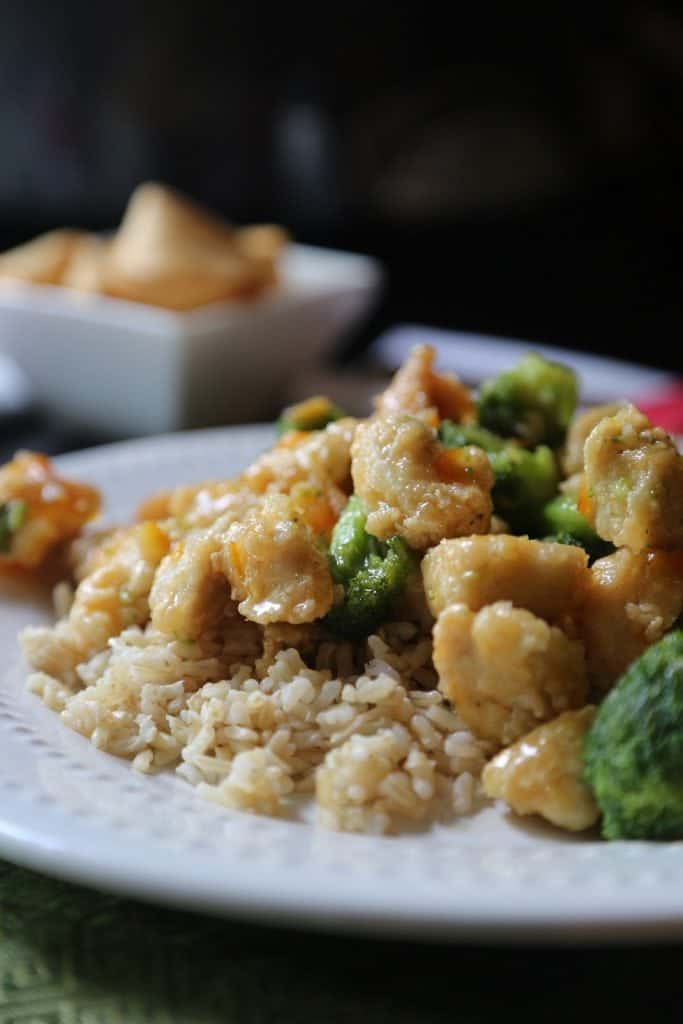 Take-Out Style Orange Chicken and Broccoli over Rice Recipe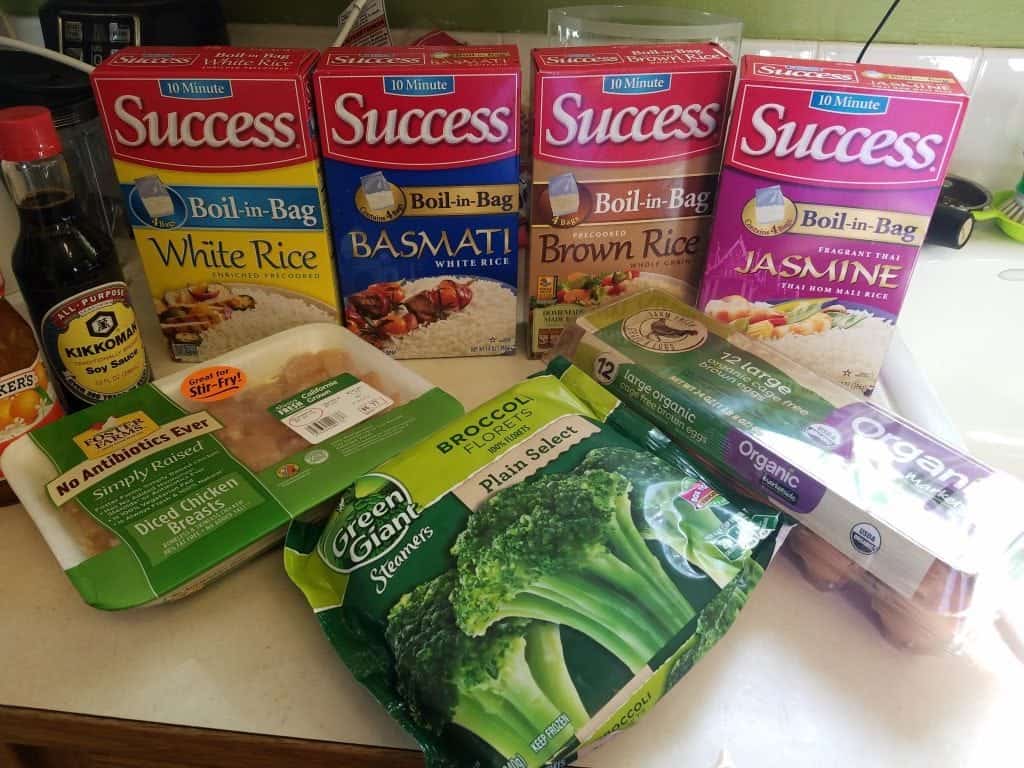 Ingredients
2 bags Success® Brown Rice (you can use any flavor of Success® that you prefer! There is also White Rice, Jasmine Rice and Basmati Rice available)
1 cup orange marmalade
1 tbsp white vinegar
1 tsp Asian hot sauce
1 tsp ground ginger
2 tbsp soy sauce
1 package (10 oz) frozen broccoli florets
1 pound boneless, skinless, chicken breast cut into 1 inch pieces
1 egg, lightly beaten
1/2 cup cornstarch
1/4 cup flour
1 tsp salt
1/4 tsp ground black pepper
vegetable oil for frying
Directions
1. Prepare Success® Rice according to the package directions
2. In a medium bowl, combine orange marmalade, white vinegar, hot sauce, ginger, and soy sauce. Mix together and set to the side
3. Prepare broccoli according to package instructions and set aside
4. In a small bowl, combine chicken pieces and egg, coat thoroughly
5. In a new small bowl combine cornstarch, flour, salt and pepper and mix together
6. Coat pieces of chicken in the cornstarch mixture
7. Heat 1 inch of oil in a 4-quart saucepan to 375 degrees
8. Fry chicken in small batches until brown on all sides
9. Remove chicken from the oil and place on a paper towel lined plate
10. In a large bowl, toss chicken and broccoli with the marmalade mixture
11. Serve over hot rice
Enjoy!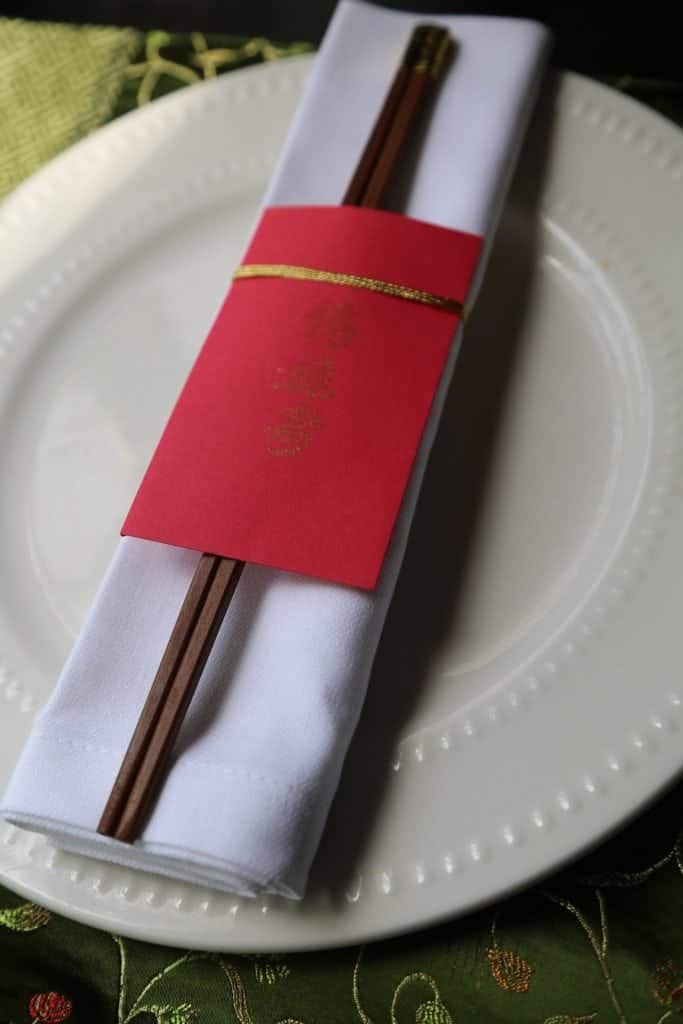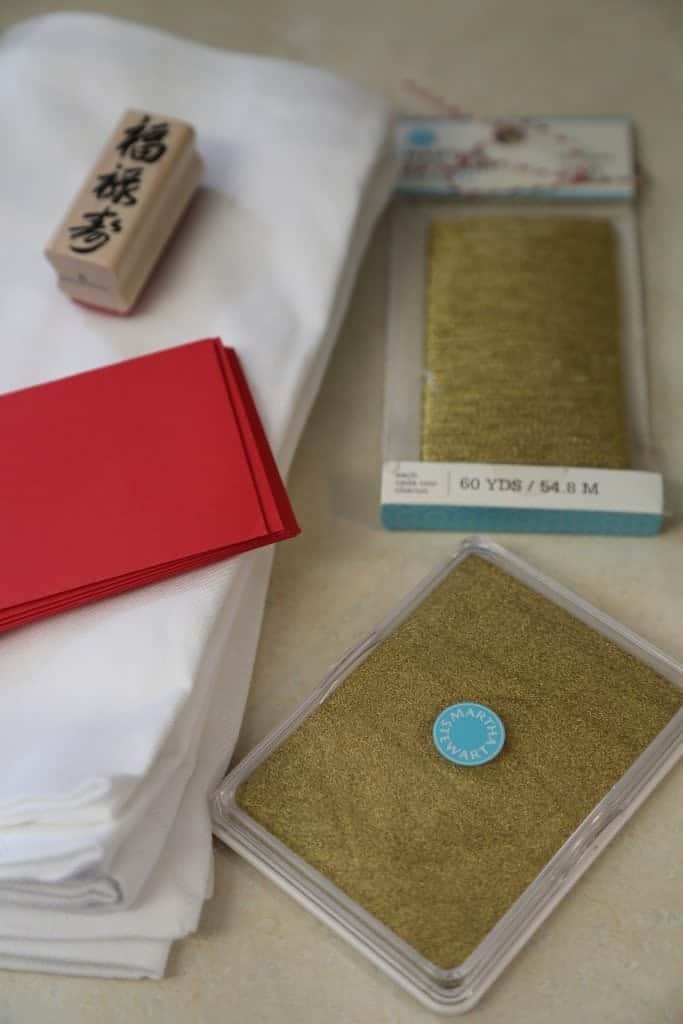 Chinese Envelope Place Settings 
Materials
Chinese character rubber stamp
Martha Stewart Crafts gold ink pad
Red envelopes
Napkins
Patterned paper if you want to place it behind the envelope
Martha Stewart Crafts Gold cord
Directions
1. Stamp Chinese characters using gold ink onto the front of the red envelopes
2. Fill your envelope with change or a love note to your significant other
3. Wrap envelope to the napkin with gold thread
4. Tie thread in the back and place napkin on plates