We love the TV show Tanked. We were inspired to set up a fish tank after watching the show. During our visit to Las Vegas we were so excited to see the Tanked Aquarium at the Silverton Casino.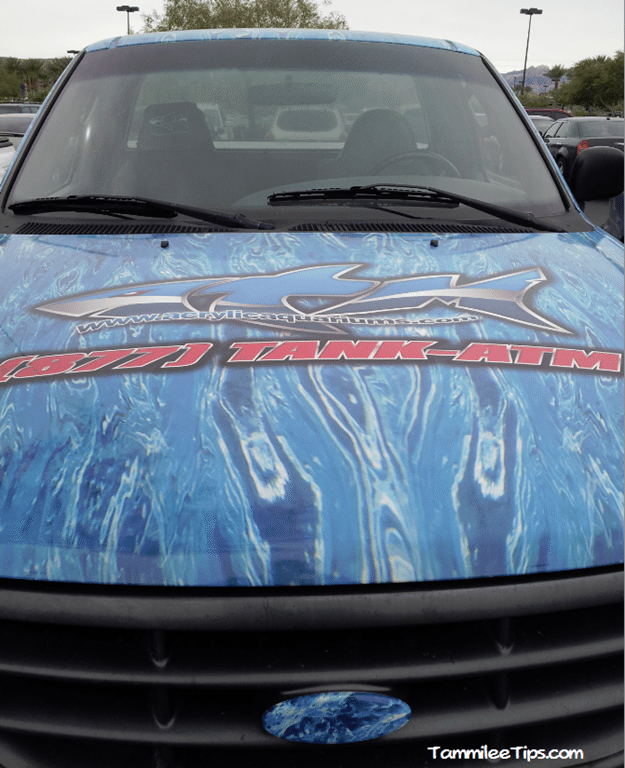 Tanked Aquarium at the Silverton Casino
You can imagine our excitement when we pulled into Costco and there was an ATM Truck sitting right next to us in the parking lot. I was a total fangirl and took a ton of photos of the really cool truck.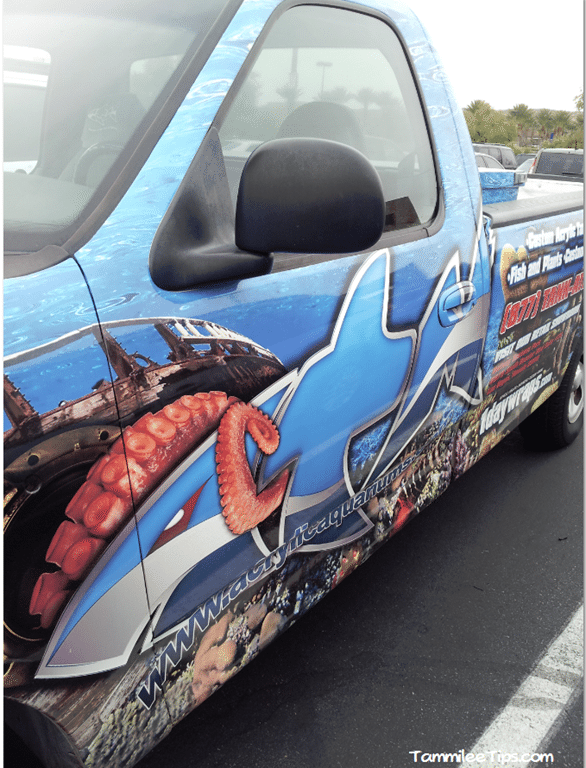 After seeing the trucks I knew we needed to see at least one of the Tanked aquariums during our visit.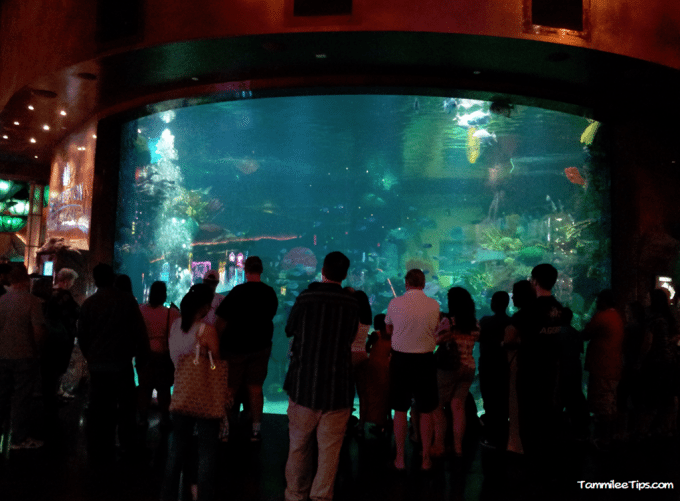 The Tanked Aquarium at the Silverton Casino is 117,000 gallons. The tank is filled with stingrays and tropical fish. Including the largest pufferfish I have ever seen.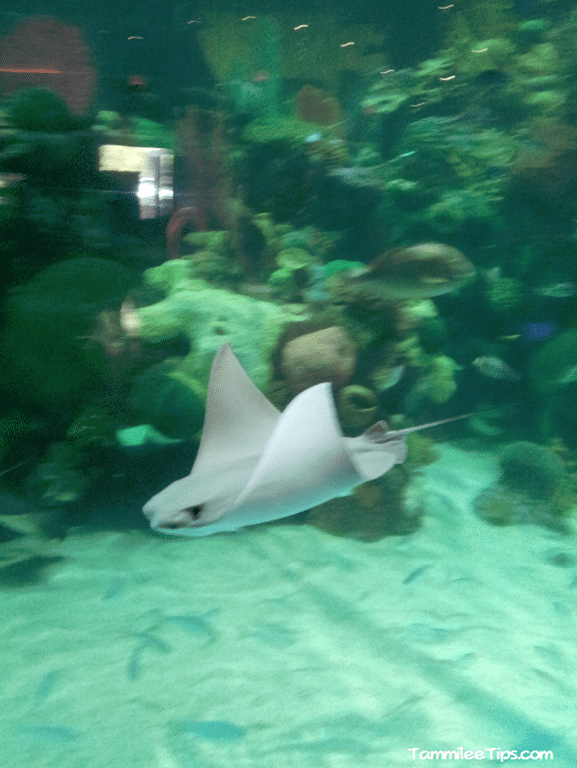 You can stand right up against the Tanked Aquarium at watch more than 4, 000 tropical fish and three species of stingrays and sharks in the Tanked Aquarium. There are interactive feeding shows during the day.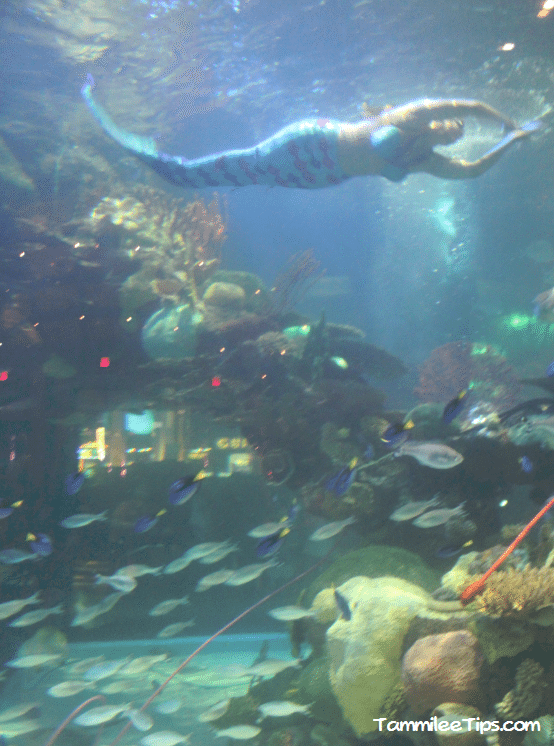 There is a mermaid show at the Tanked Aquarium. The mermaid swims around the tank and interacts with the kids watching. It was a lot of fun to hear the kids gasp and get excited when the mermaid swam by them.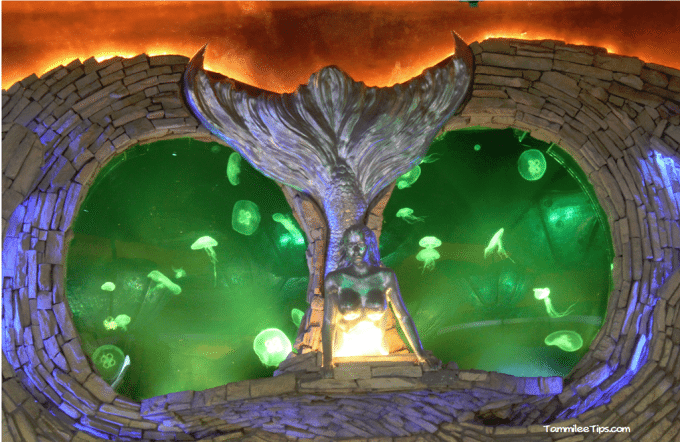 There is a bar to the right of the main Tanked Aquarium. The bar has two 500 gallon jellyfish aquariums.
It is completely free to enjoy the Tanked Aquarium inside the Silverton Casino. We were able to park in the parking garage and walk right up to the aquarium. This was a great break from the Vegas sun and heat. There were a ton of kids sitting in front of the Tanked Aquarium mesmerized by the fish. The parents were able to sit back and take a few minutes to relax and enjoy the fish as well.
Additional Las Vegas Travel Articles
Best things to do in Las Vegas
Ethel M Chocolate Factory and Cactus Garden
Free Things to do in Las Vegas
Check out all of our Las Vegas Travel Guides