It's 5 O'clock Aloha Friday lets have a Lava Flow Recipe! I love Friday evenings relaxing with a tropical drink and dreaming of tropical island vacations!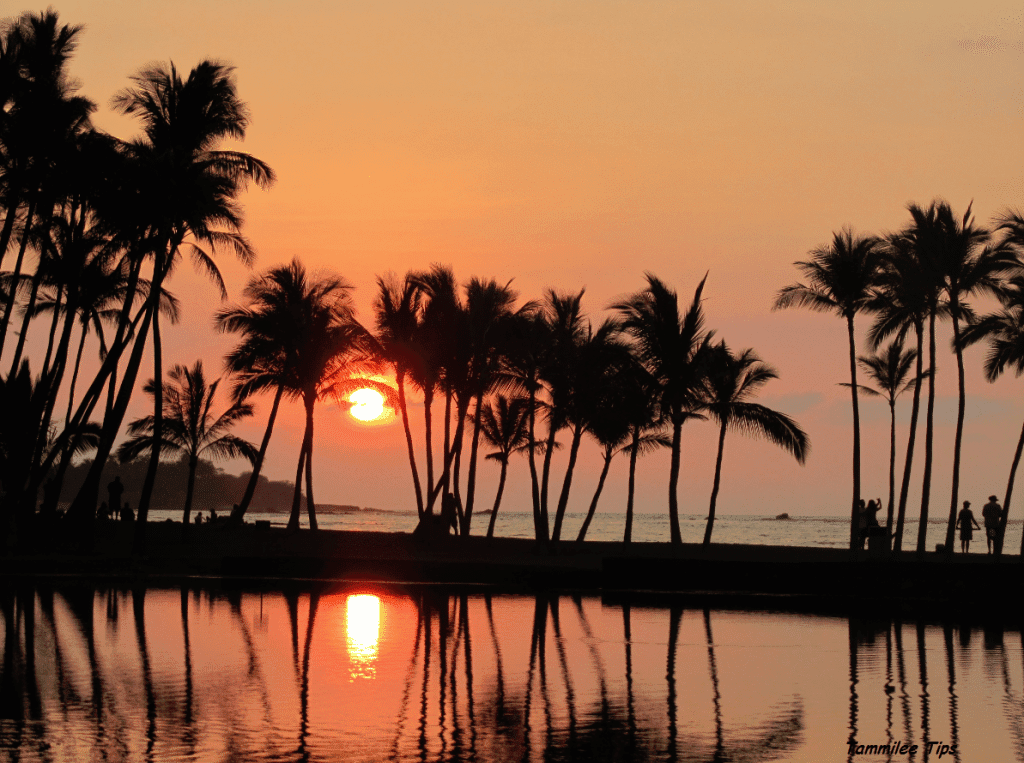 One of my favorite things when we visit Hawaii is enjoying sunsets. There is something magical about watching the sunset over the water. Our favorite place on the island to take pictures of the sunset is A-Bay also known as Anaehoomalu Bay. You can see why it is called A-Bay by the locals. If you walk down the beach at A-Bay there is a great chance of seeing turtles resting on the beach.
Lava Flow Recipe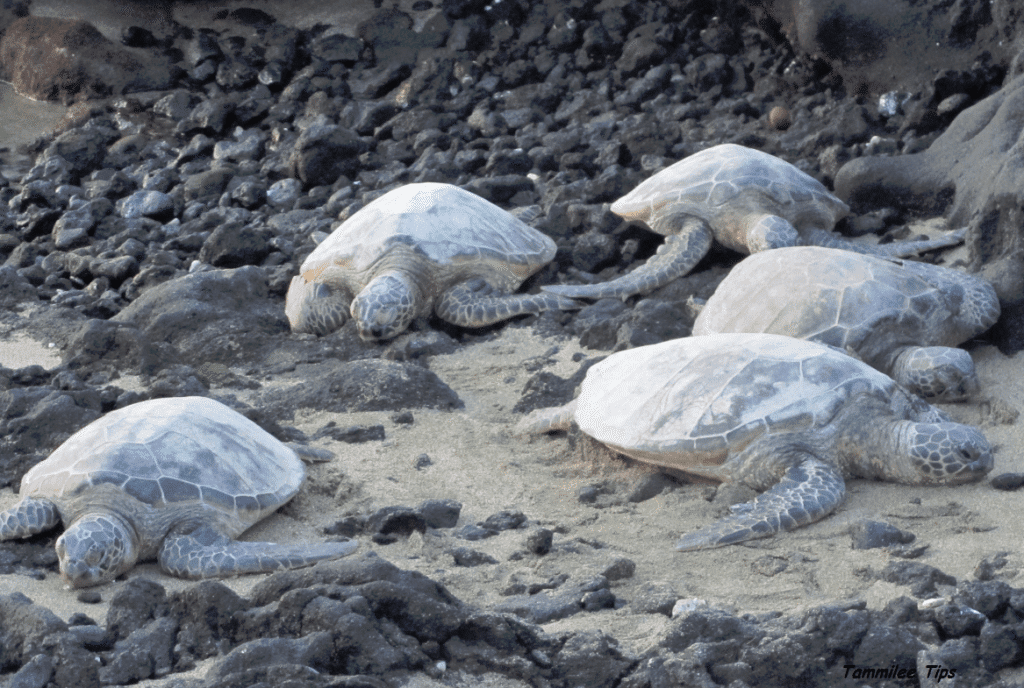 Please remember to give the turtles lots of space. This photo was taken with a zoom lens. There is a new beach bar at A-Bay that we have not had a chance to visit yet. We like walking the beach and enjoying sunset next to the water.
One of my favorite tropical drinks is a Lava Flow! I love how sweet this drink is without being too overpowering.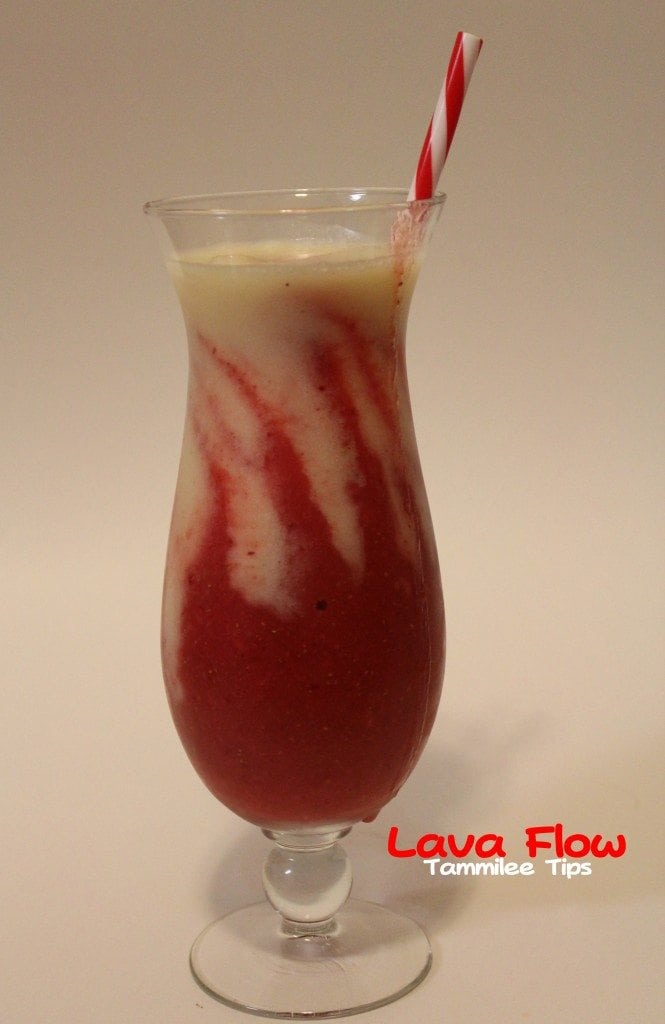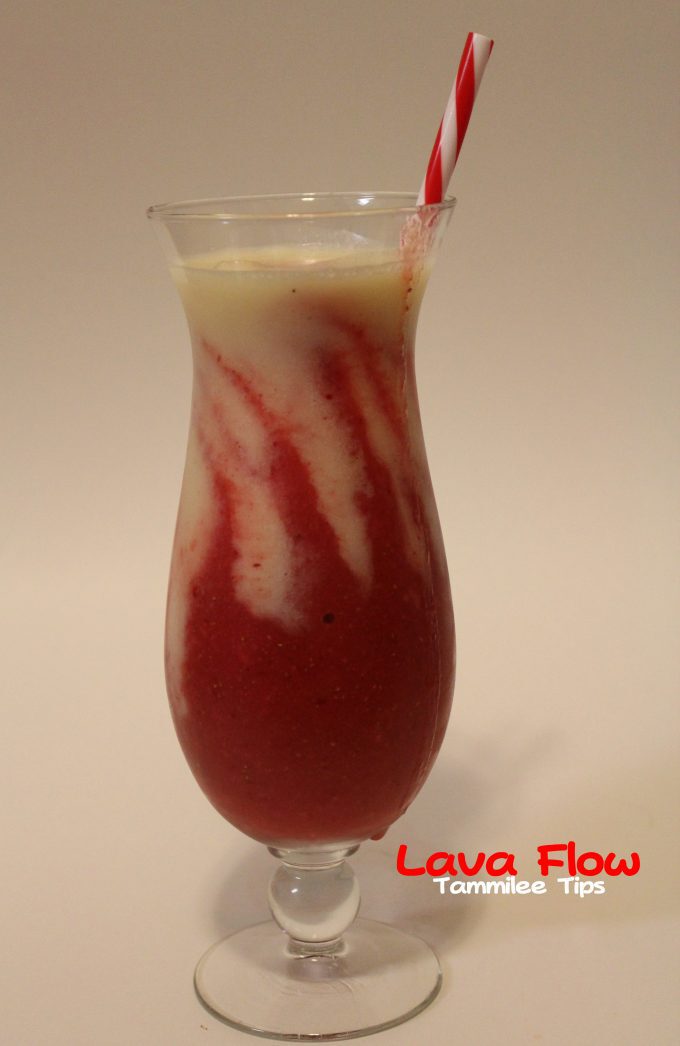 Lava Flow
Ingredients
1 oz light rum
1 oz Malibu rum
2 oz Strawberries
1 banana
2 oz Pineapple Juice
2 Oz Cream of Coconut
Directions
1. Blend Light Rum and Malibu rum with the strawberries to make a thick syrup.
2. Pour syrup in the bottom of your hurricane glass
3. Rinse out the Blender

4. Blend Banana, Coconut Cream, and Pineapple Juice until smooth. Add in ice if you would like a super cold frothy drink
5. Slowly pour the banana blend over the strawberry syrup.
6. The strawberry syrup should slowly move up the sides. If it is not moving up the sides you can use a straw to draw it up the sides
Are you looking for more tropical drink recipes? Check out these great recipes -> Calypso Cooler, Pina Colada, Hurricane, and the Coral Reef