30+ Easy Dip Recipes to Keep You and Your Guests Happy! These party dip recipes are perfect for Super Bowl football parties, holiday parties, or when you want a great snack including savory and sweet dips!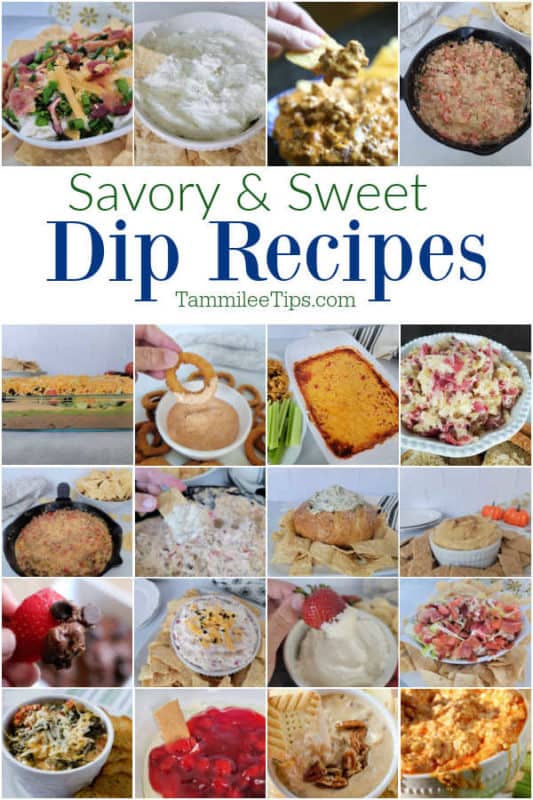 Let's be honest… there's something incredibly satisfying about dipping something yummy into a dip and getting the perfect coating for that first bite.
There truly is a dip for every moment in time. While we often see dips at parties, John and I like to prepare dip platters at home while watching the latest game or wanting a snack before the next meal.
Dips even adhere to seasons. Cold dips are refreshing during the warmer months, while warm ones are comforting and pleasant.
We use our Crock Pot to make our warm dips. The set-it-and-forget-it method of slow cooker dips makes it easy for us to serve ourselves or a crowd.

From savory dips ready for tailgate season and summer barbecues to dessert dips that scratch that itch for a sweet treat, we've got you covered A-Z.
You'll need the following essentials to put together most of these recipes:
Cream Cheese: This is a must-have for our sweet and non-sweet dips.
Sour Cream: Sour cream adds creaminess and tang to our savory dips.
Velveeta Cheese: This genius ingredient gives our queso dips that queso-like quality.
Cool Whip: Cool Whip forms the base of many of our dessert dips. It is delightfully versatile, giving an airiness and creaminess to any sweet craving.
Ro-Tel Diced Tomatoes and Green Chilis: We love Ro-Tel's zesty tomato and green chili flavor.
Easy Savory Dip Recipes
We love serving amazing savory dips with pita chips, tortillas chips, and veggies including red peppers, celery, carrot sticks. This list includes classic dip recipes and fun new ideas for your Super Bowl Party!
Pair these savory dips with bowls of guacamole, salsa, and hummus.
Garnish with fresh herbs, shredded cheddar cheese, or bacon bits.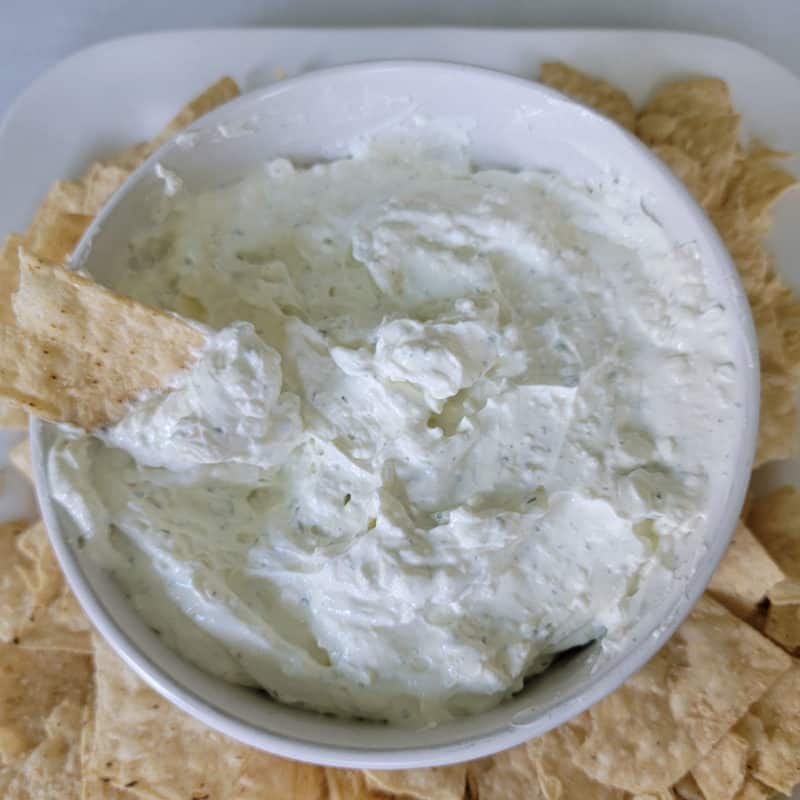 This simple, three-ingredient dip combines ranch mix with cream cheese and sour cream until incorporated. It is also wonderful smeared on grilled cheese.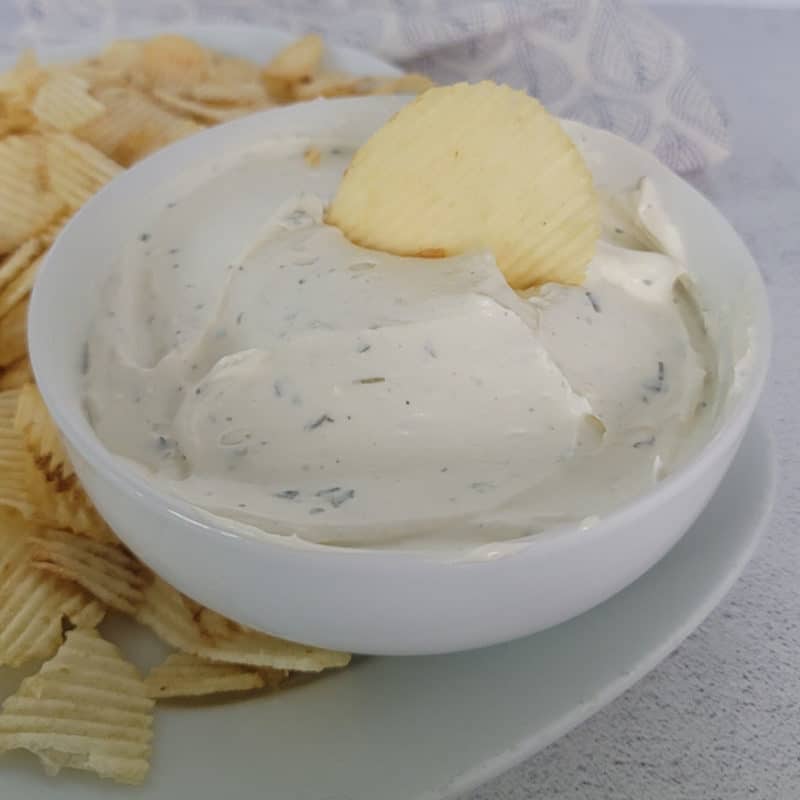 We made this copycat Lawson's chip dip in honor of National Chip and Dip Day, which you can celebrate each March 23rd. Serve them with your favorite potato chip for the utmost potato indulgence.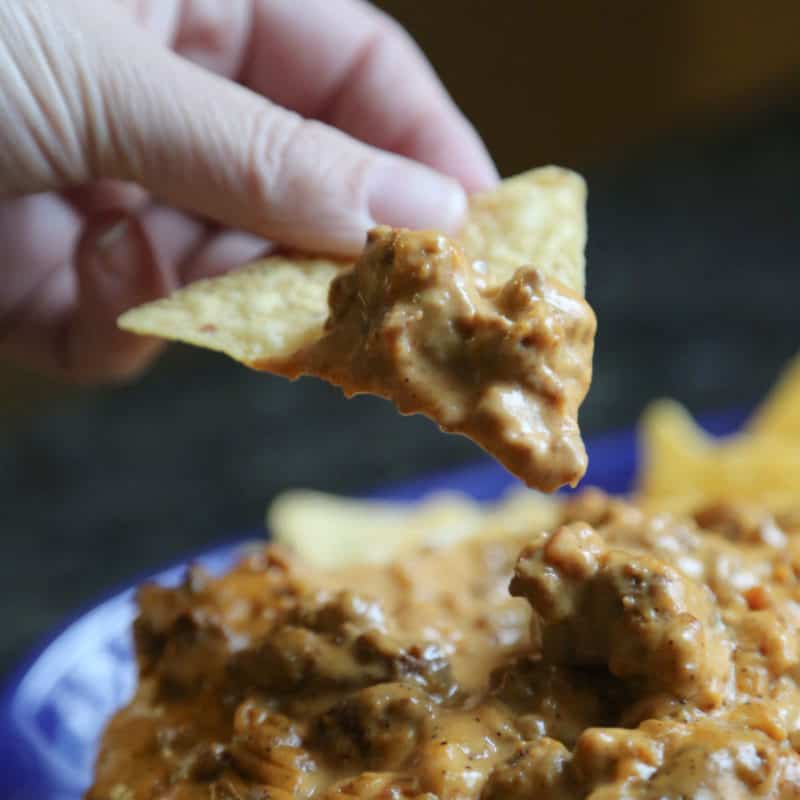 Paprika, cumin, cayenne, and chili powder add pleasant warmth and flavor to this meaty and cheesy dip. John and I debated calling this a Crock Pot Bacon Cheeseburger Queso Dip to show how much cheese is in this spiced-up dip.
My husband also loves this epic Chili's Queso Recipe.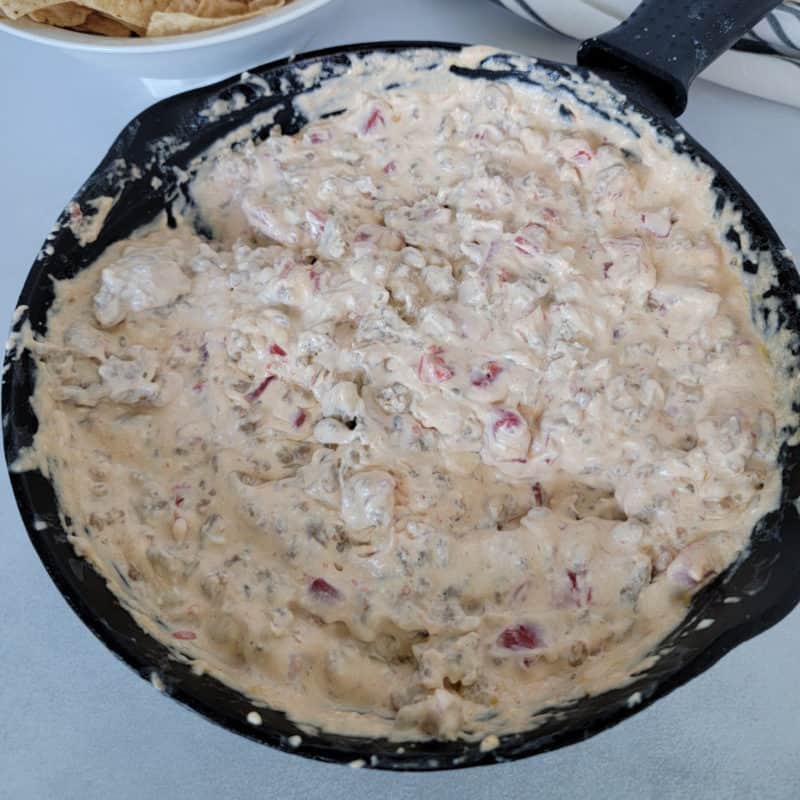 Whether you're tailgating outdoors or from home, you'll love diving into this rich and flavorful Rotel sausage dip on game day. We suggest serving this three-ingredient dip with tortilla chips.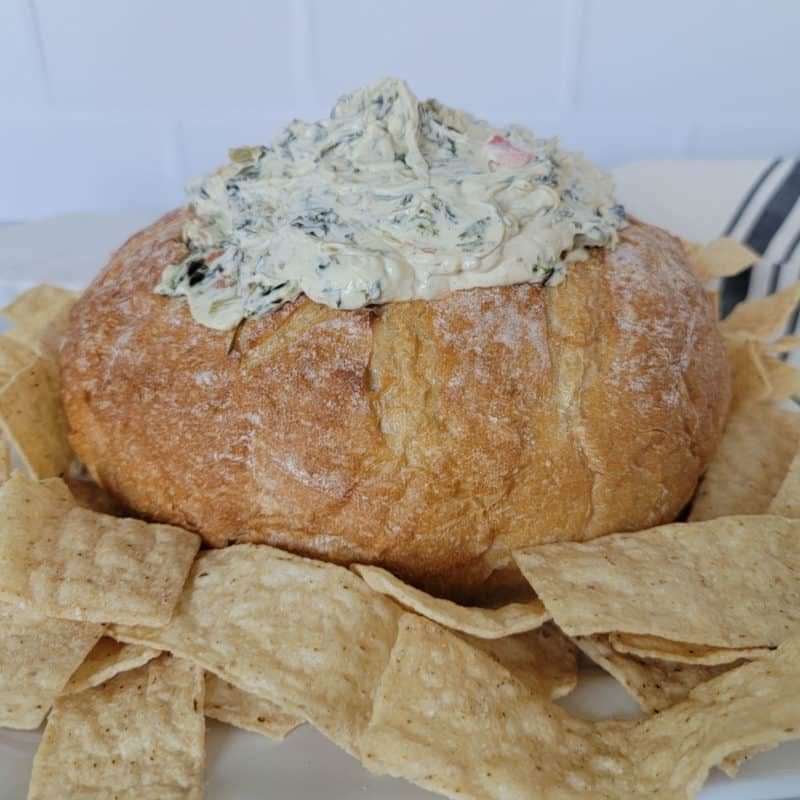 With this Knorr vegetable mix spinach dip, you're only ten minutes of prep time away from the perfect party dip. Serve it with your favorite crackers, chips, or cold cuts. This dip also looks fantastic in a bread bowl.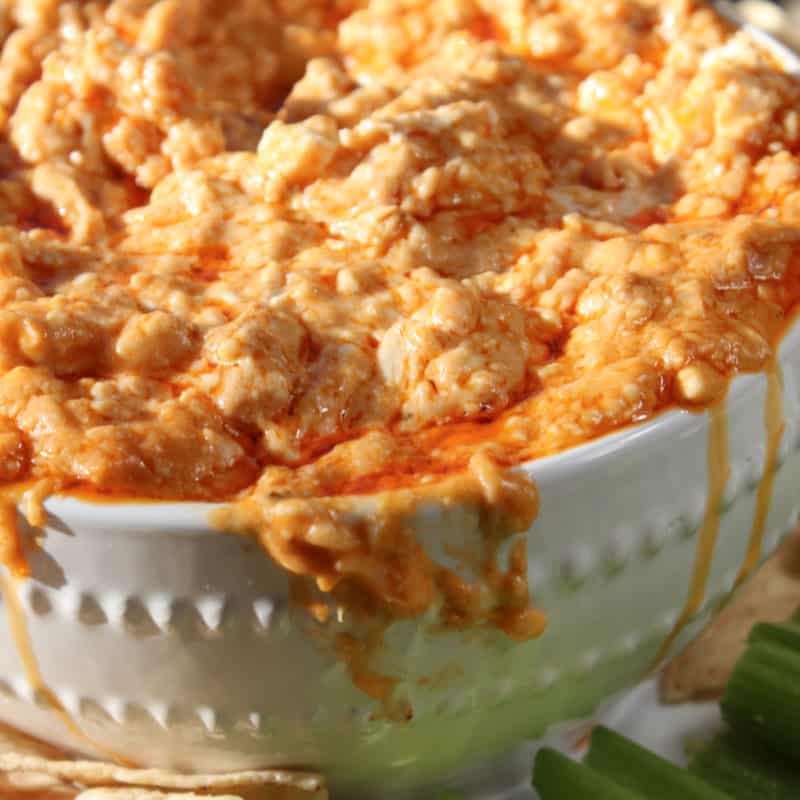 Buffalo chicken is as much of a party food as they come. This easy-to-make dip only takes two hours to prepare from start to finish, meaning you can set it and forget it as you get the rest of your football tailgating party in order.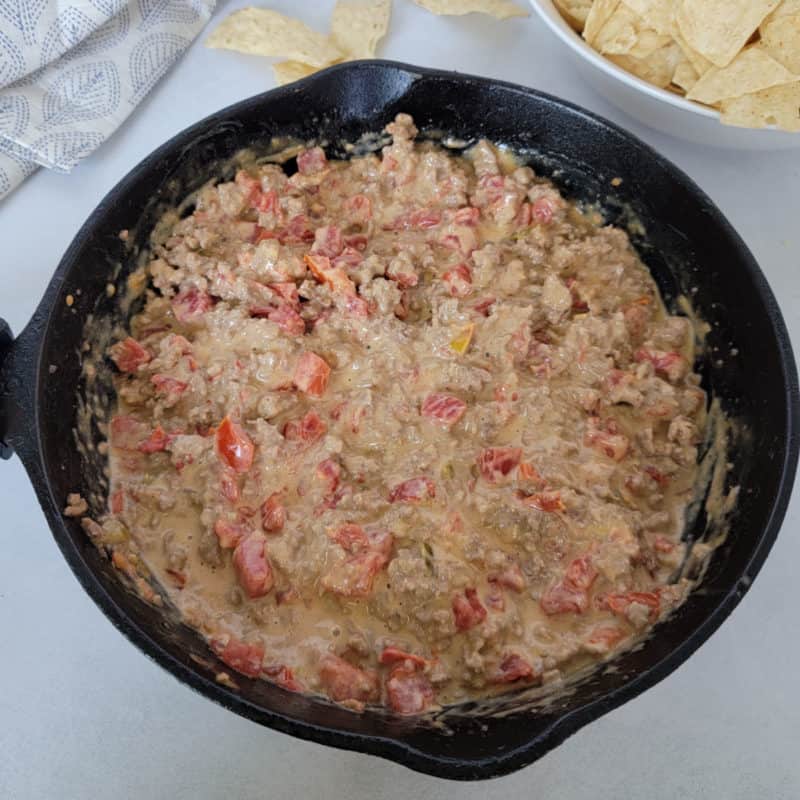 All you need to do to create this savory Velveeta dip is brown some ground beef and mix all ingredients in a skillet over heat. The slow cooker option makes this melty appetizer even more effortless.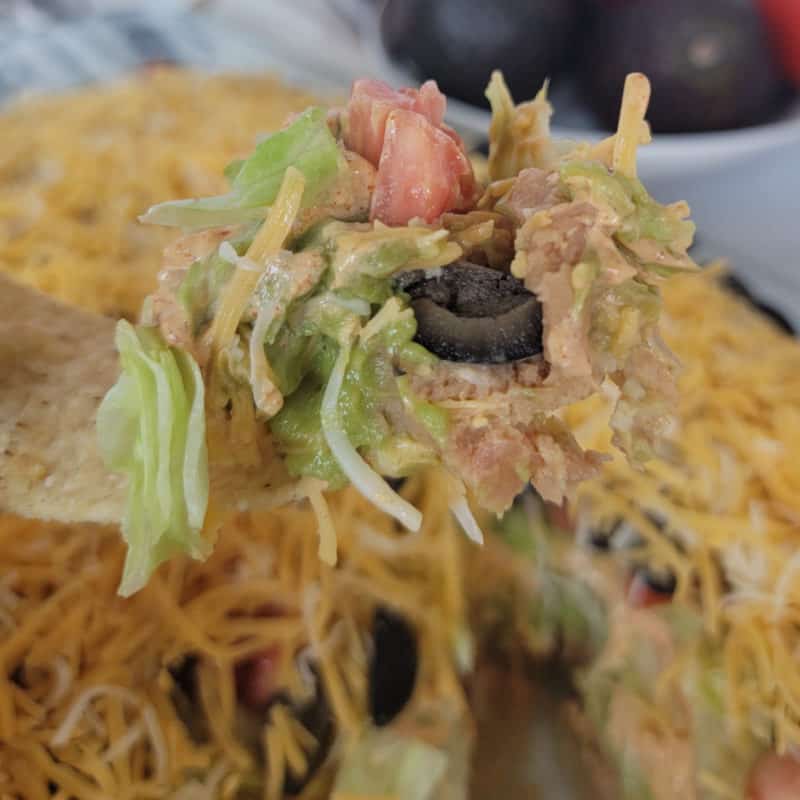 Seven-layer dips are a tailgating or home-gating must-have that allows guests to pile on what they want on their plates, whether all or a few layers. While this Mexican-inspired recipe is vegetarian, you can add an eighth layer of seasoned ground beef if you're hankering for a helping of meat.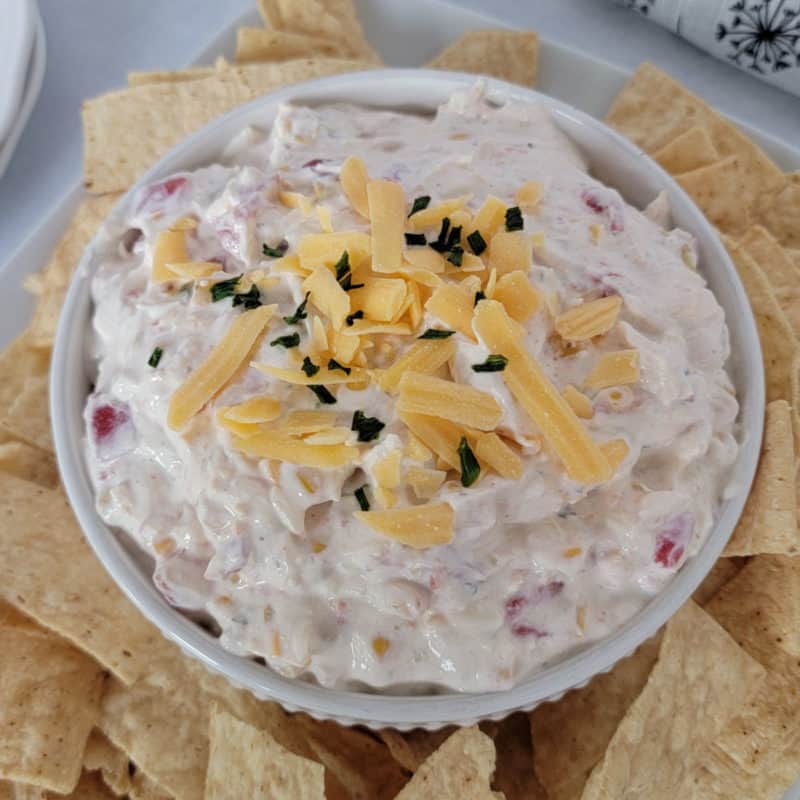 Rotel tomatoes and green chilis turn four ordinary ingredients - ranch dressing mix, sour cream, corn, and shredded cheese - into a Southwest-inspired veggie and tortilla chip dip. To meet continued snacking needs, leftovers refrigerate very well, although we don't recommend freezing since dairy doesn't freeze well. Serve with corn chips, tortilla chips, cold cuts, or Frito scoops.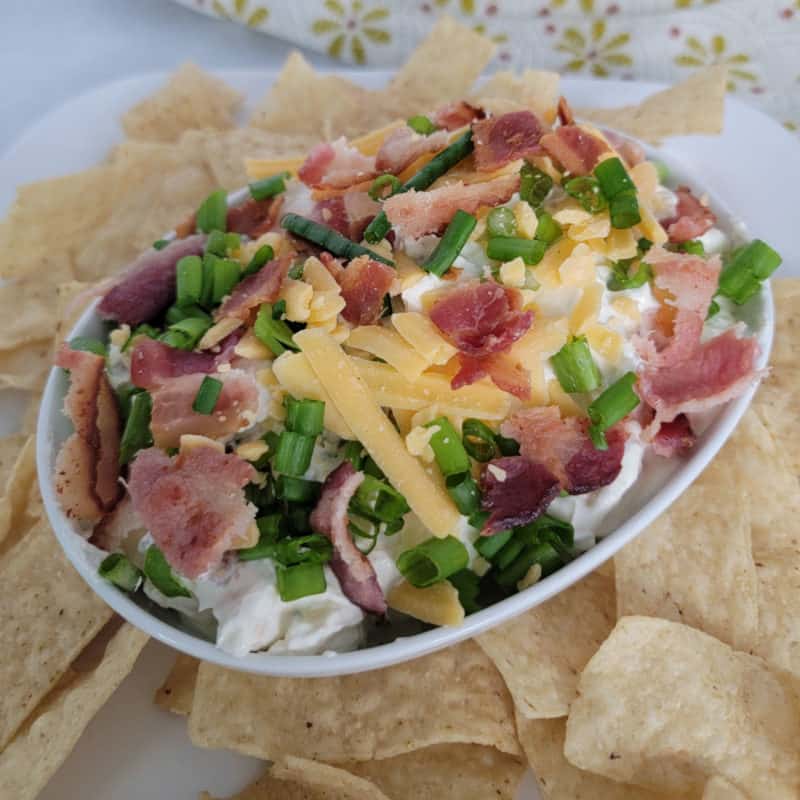 There's something magical about no-fuss dips that come together by dumping ingredients into a bowl and mixing them around. Cheesy, meaty, and tangy from Hidden Valley Ranch Mix, this flavor-filled dip turns into a quick dinner or appetizer when served with crackers or tortilla chips.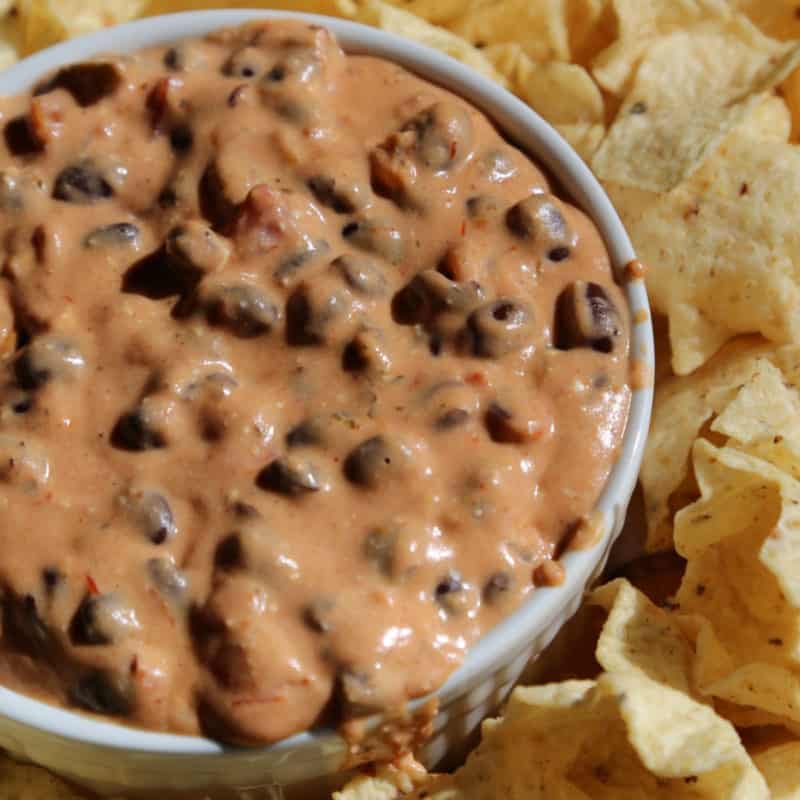 In contrast to our meat and cheese dips, our Crock Pot Black Bean Queso Dip uses vegetarian-safe black beans. Make it vegan by replacing the Velveeta cheese with your favorite vegan queso alternative.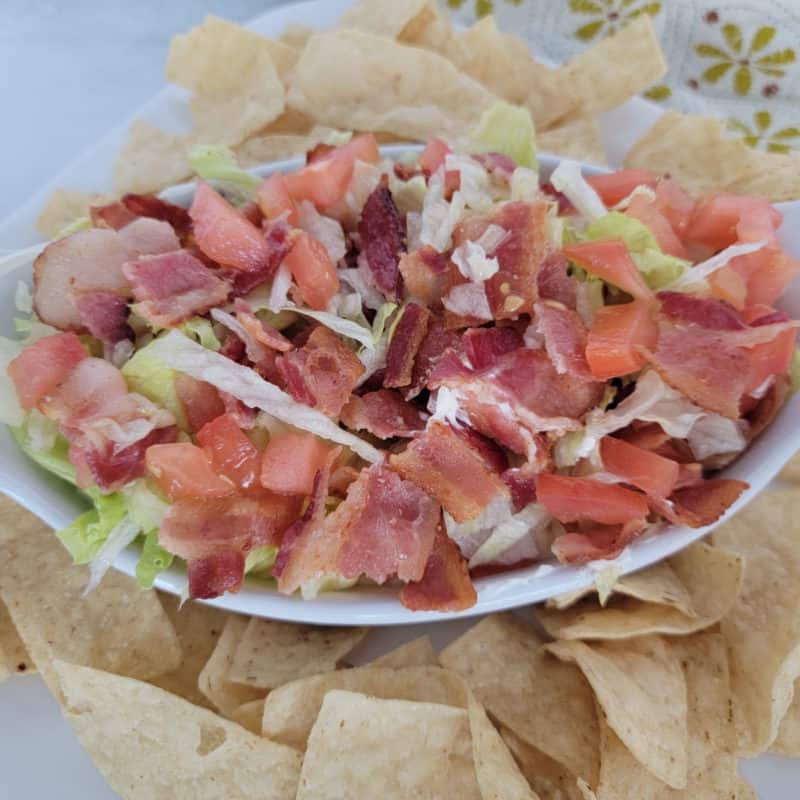 This deconstructed BLT dip oozes creativity and serves wonderfully with sturdy chips like pita, tortilla, or bagel chips.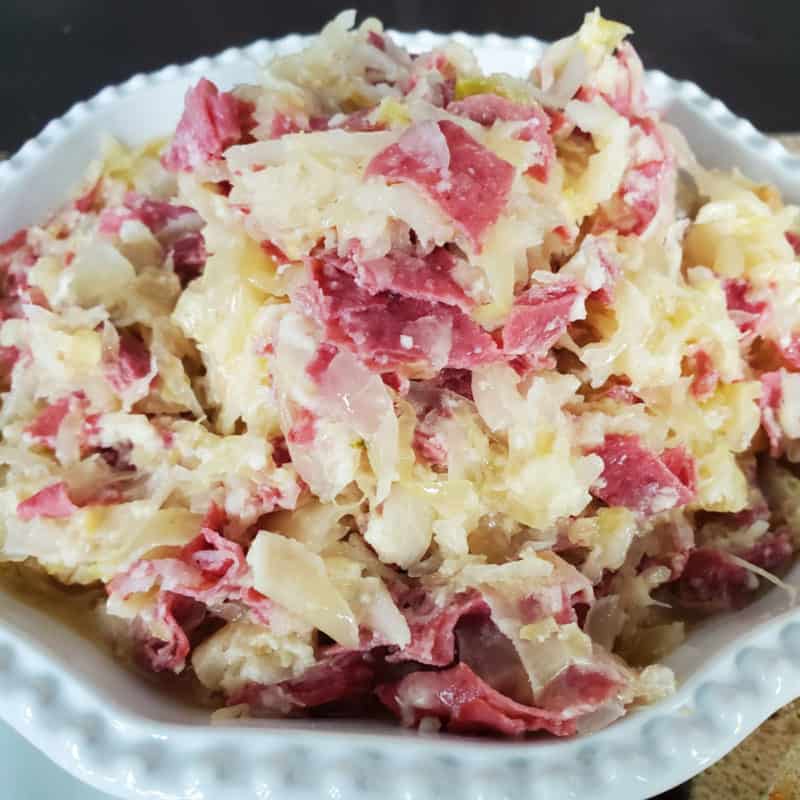 I crafted this deconstructed Reuben dip for John, who loves smearing it on plain bread each time we make it for game time. We serve it with a mix of light and dark rye bread to create a visual contrast on the plate.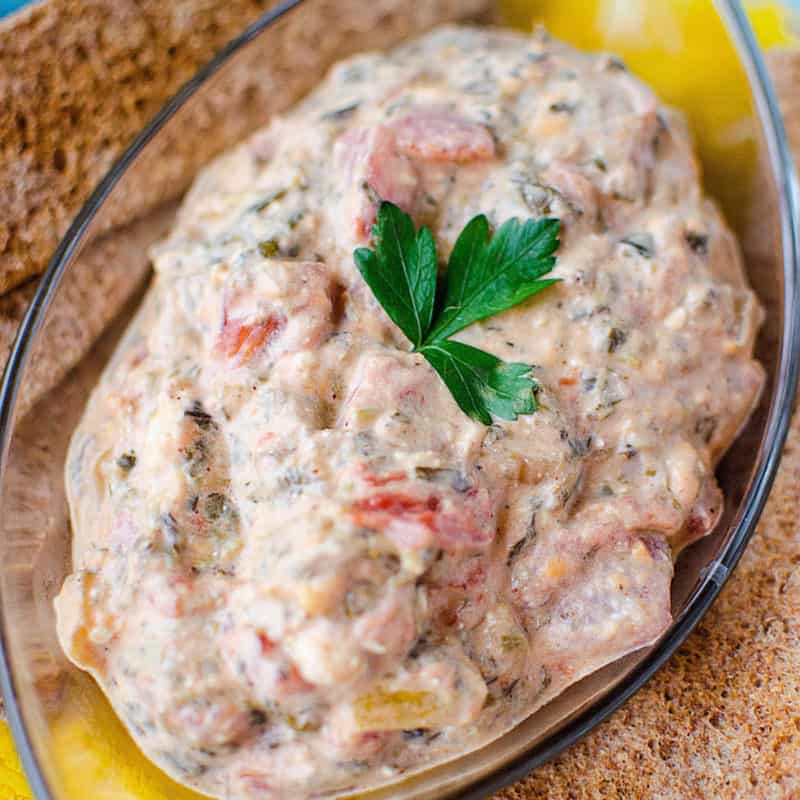 Add a south-of-the-border twist to your tailgate dip rotation with our Crock Pot Mexican Spinach Dip. This Mexican twist on spinach dip uses zesty and flavorful aromatics like peppers, chilis, and cumin to add heat and delight the senses. Serve it with crackers, bread crisps, or cut vegetables.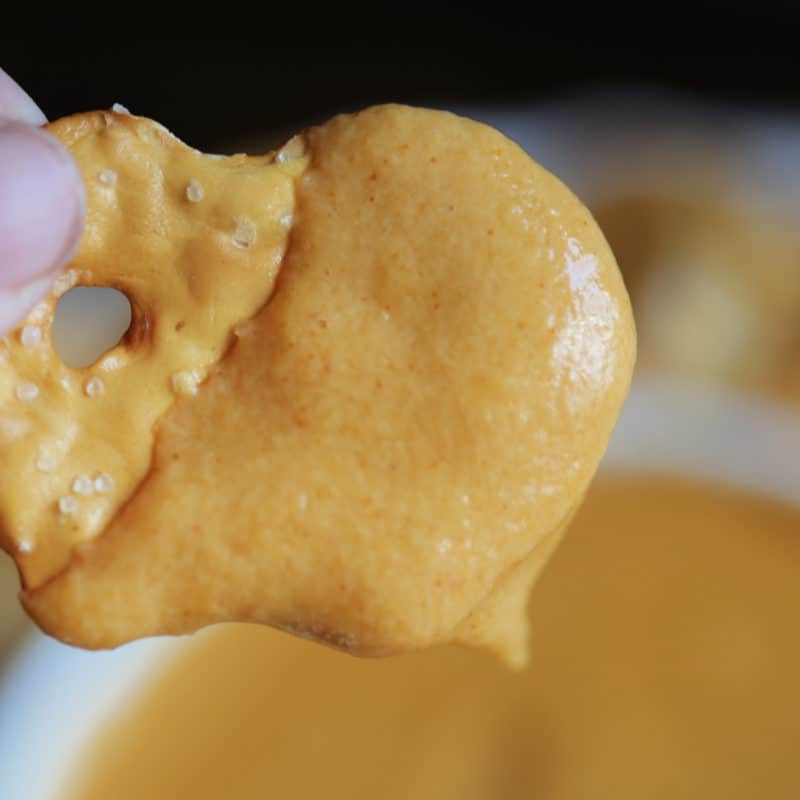 Pretzels are perfect for dunking into this thick Guinness beer cheese dip made with sharp cheddar. For an Irish-style plate of nachos, pour it over some tortilla chips and pieces of corned beef.
Since we first made this dip for a barbecue, we served it islander-style in a Hawaiian Sweet Bread bowl with a side of cubed sweet rolls for dipping.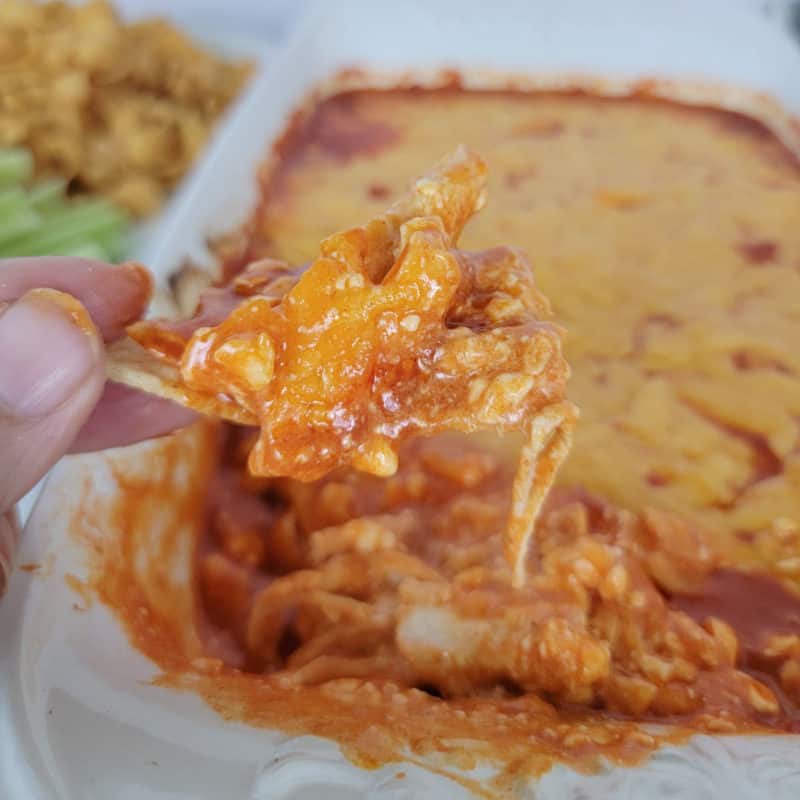 Frank's Red Hot is a name synonymous with classic buffalo wing sauce. You only need five ingredients to make the perfect buffalo chicken dip for movie nights, holiday parties, or game days.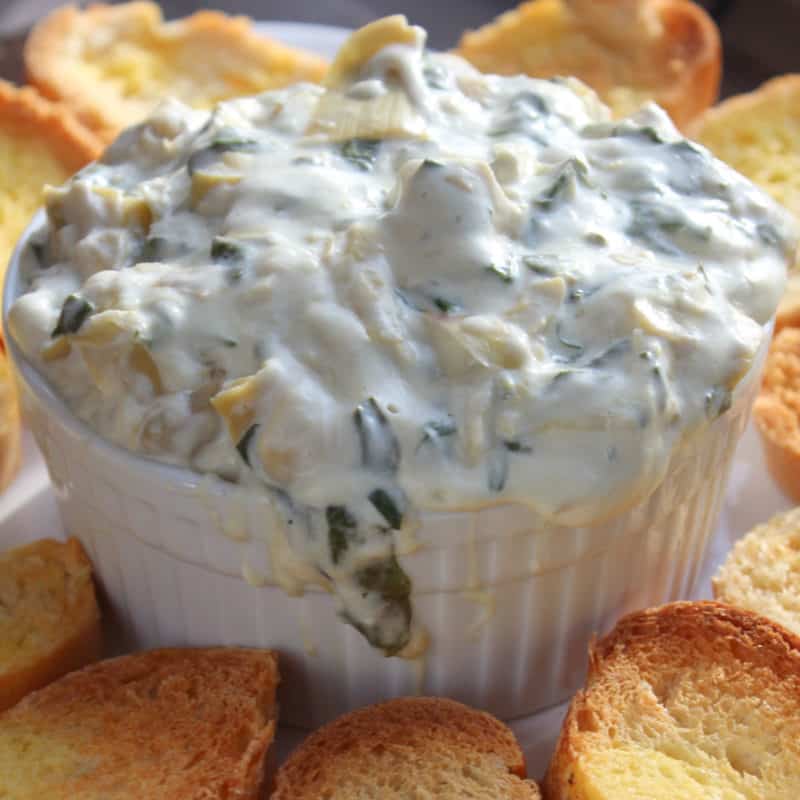 This easy slow cooker spinach artichoke dip was the first recipe we released during Crockuary, an entire February month when we made recipes using our Crock Pot. The two-cheese blend of Mozzarella and Parmesan is so yummy!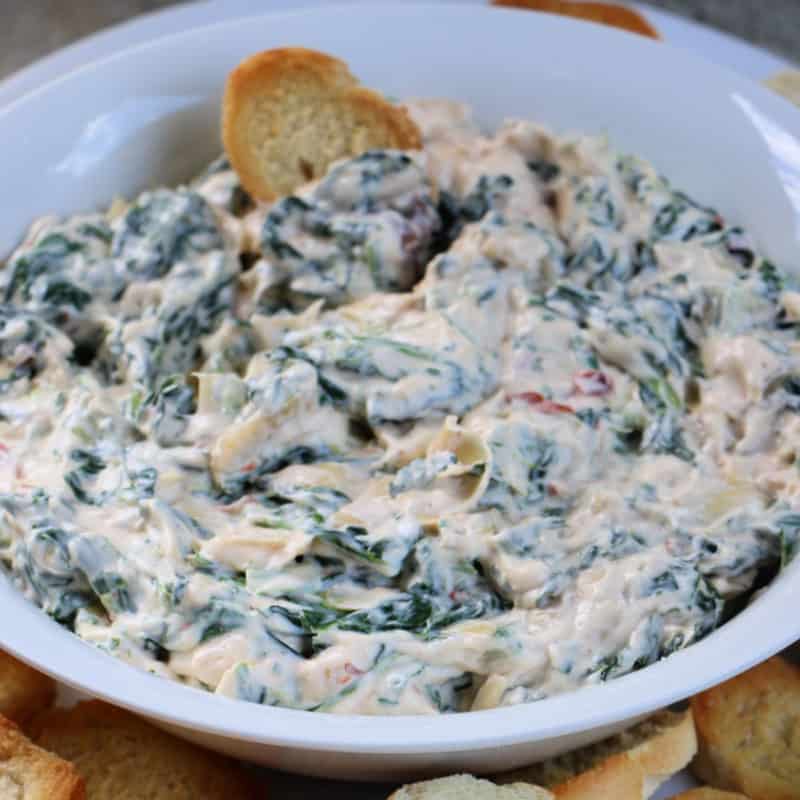 This Labor Day-ready dip is made extra tangy and bold with Miracle Whip. We ran out of baguette slices the first time we made this, so be sure to have enough loaves on hand when you serve it for a group.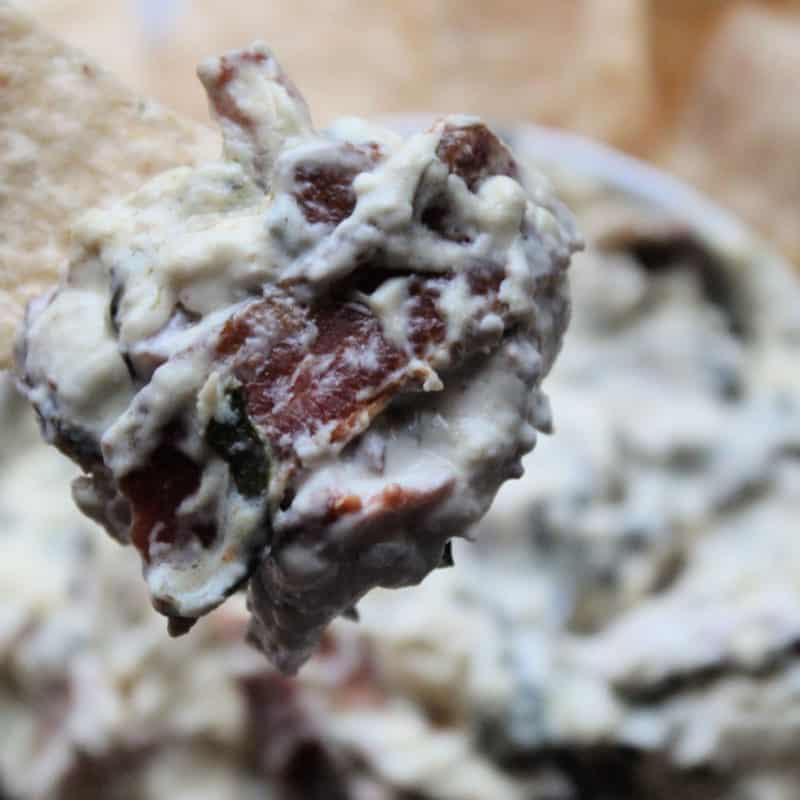 This one is for our blue cheese lovers. Tangy and pungent blue cheese makes this cheesy dip rich and adds a hint of color next to the bacon bits. Serve this yummy dip with toasted baguettes or crackers, and add chopped pecans for added crunch.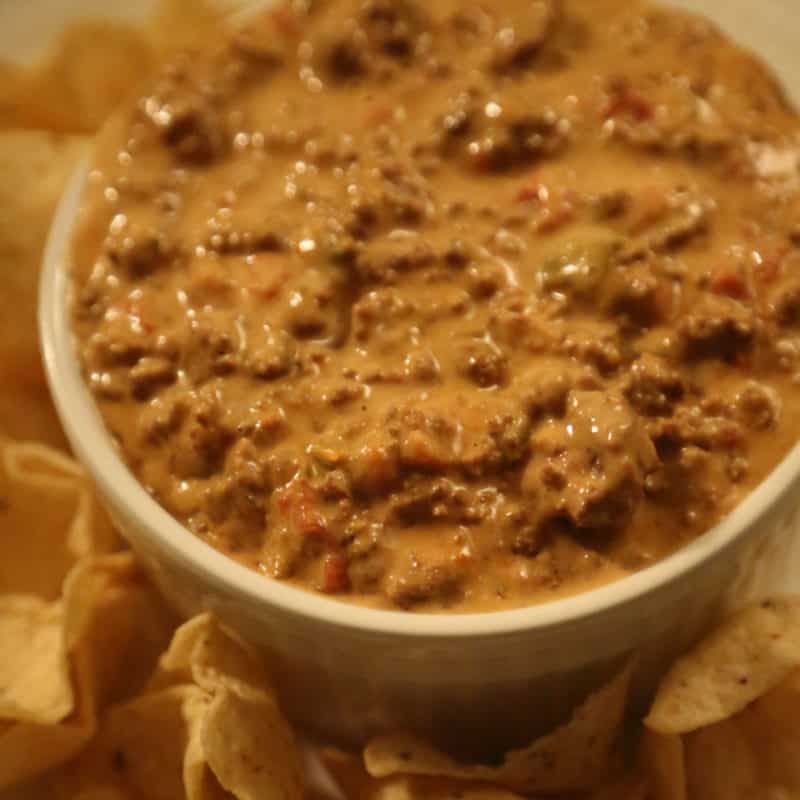 This Crock Pot Chili Cheese Dip is a tasty six-ingredient touchdown of flavor that uses Worcestershire sauce, a popular flavor enhancer for chili recipes. Use your favorite salsa or make your own from scratch.
Need salsa ideas? We've got a Copycat Chili's Salsa that will do the trick.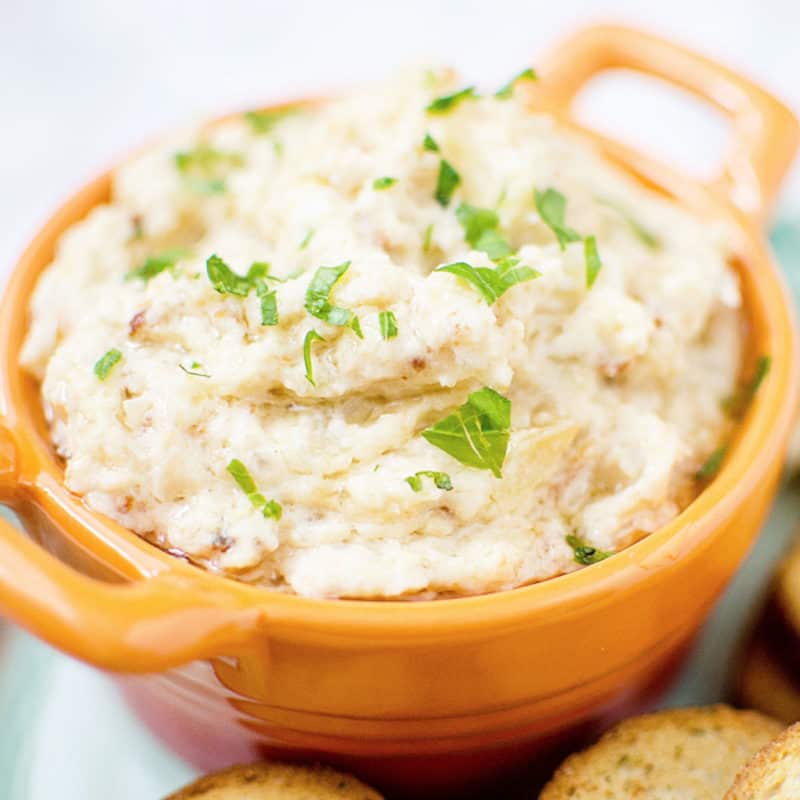 Onion dip is a versatile party staple that pairs well with various bread and dippers. It comes together with ingredients likely already in your pantry and can be a go-to when you have a holiday party or family event on the way with little time to prepare for it. The smell of it wafting in the air as it's in the slow cooker is divine!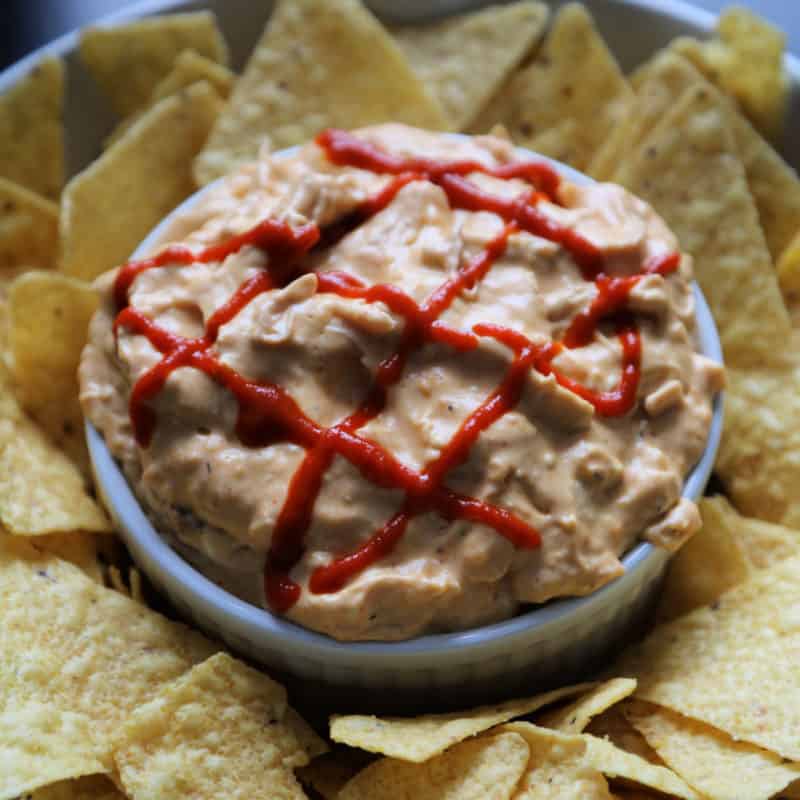 We first served this dip during a weekend Seahawks game on a platter alongside tortilla chips, celery, and carrot sticks. The ranch does a great job of tempering some of the sriracha's heat while adding some nice creaminess and tang.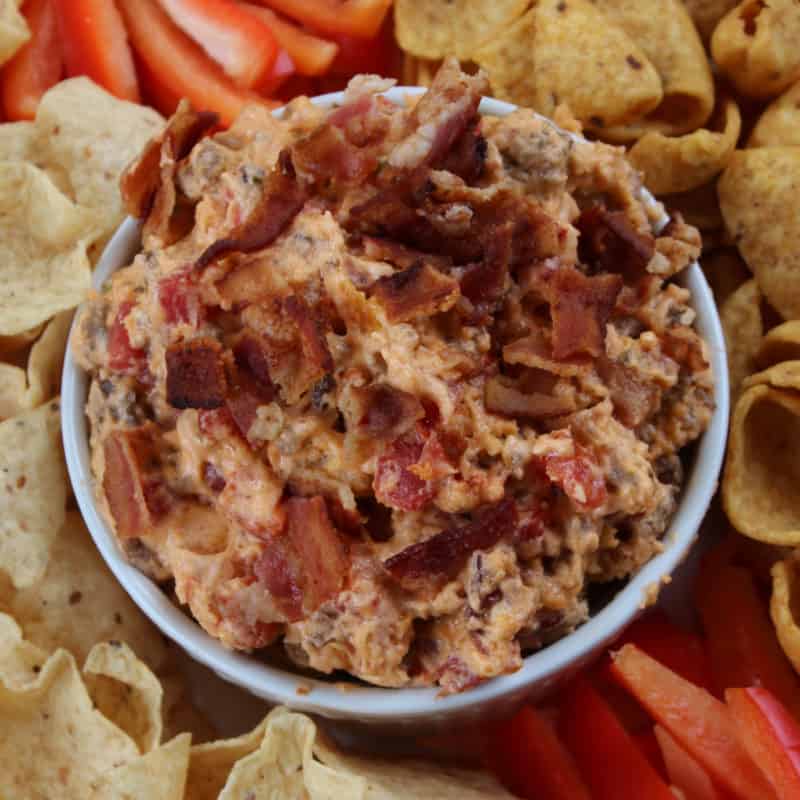 Change up dip time with this yummy five-ingredient dip that tastes like a deconstructed bacon cheeseburger. This is one of my husband's favorites to snack on while he watches the Seahawks play during football season. Feel free to use bacon bits in place of cooking fresh bacon. We love serving it with red bell peppers, Fritos chips, tortilla chips, and toasted baguette slices.
Don't miss our creamy avocado salsa or tequila spiked guacamole!
Slow Cooker Meat Lovers Pizza Dip is perfect for any tailgate get-together or even for a holiday party!
This Pit Boss Smoked Queso Dip Recipe is perfect for tailgating! Or, you know, just because of nachos.
This dip is so easy to make and smoking it adds a whole new level of flavor!
This smoked salmon dip can easily be made with salmon leftovers. The perfect PNW inspired savory dip!
Easy Sweet Dip Recipes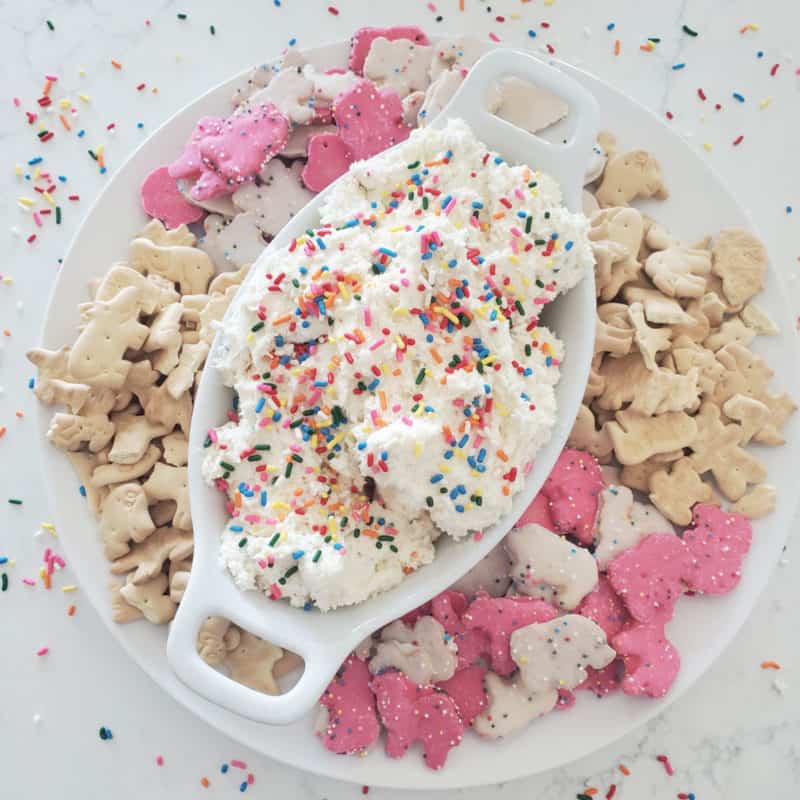 This nostalgia-filled funfetti dip tastes like the cake batter by the same name, sans the salmonella risk. To satisfy the kid at heart, serve this dessert starter with animal crackers, Graham crackers, or Teddy Grahams.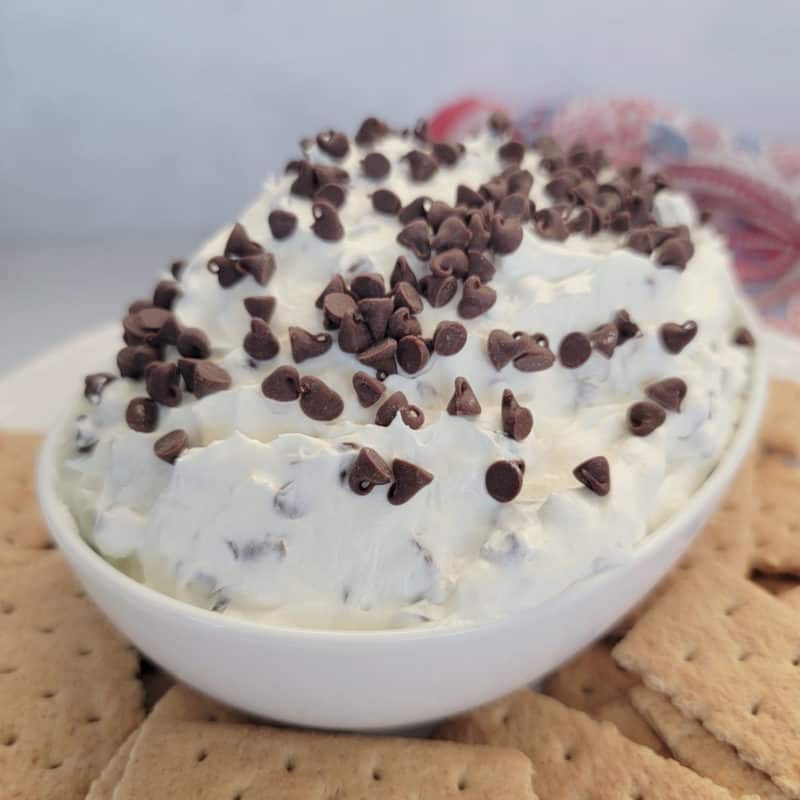 We discovered this viral dessert dip through a friend who uses TikTok. While the original version uses mini chocolate chips, it can be customized to any theme with colored sprinkles, food dye, and candies.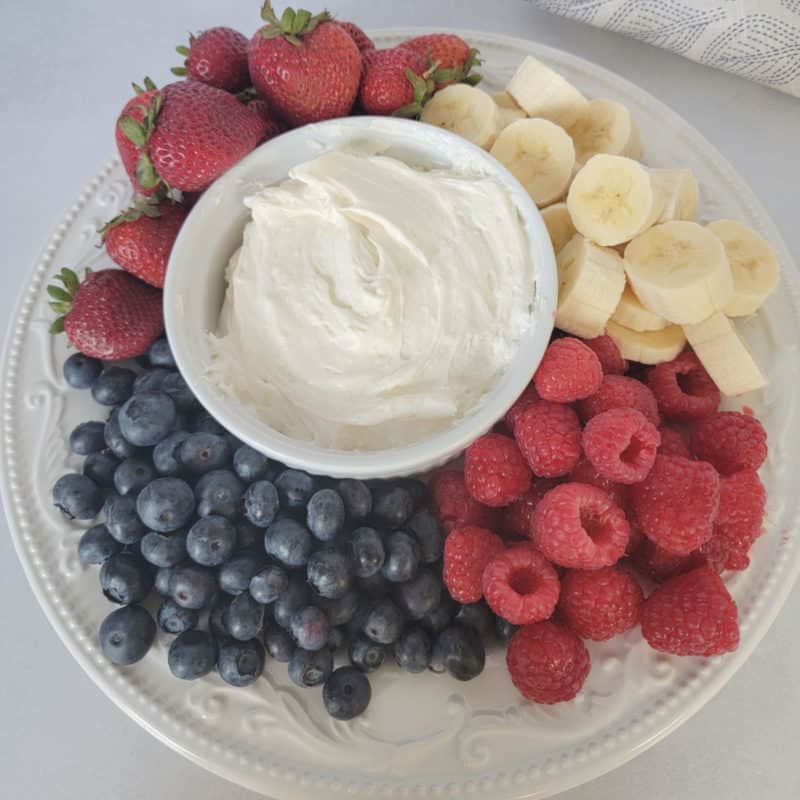 Make this kid-friendly sweet dip the star of your brunchtime fruit platter. Although the base recipe requires only marshmallow fluff, cream cheese, and vanilla extract, you can alter it to your liking. Swap the cream cheese for a fruity flavor like strawberry or blueberry for a marshmallow fruit fluff dip, or add cinnamon to warm things up.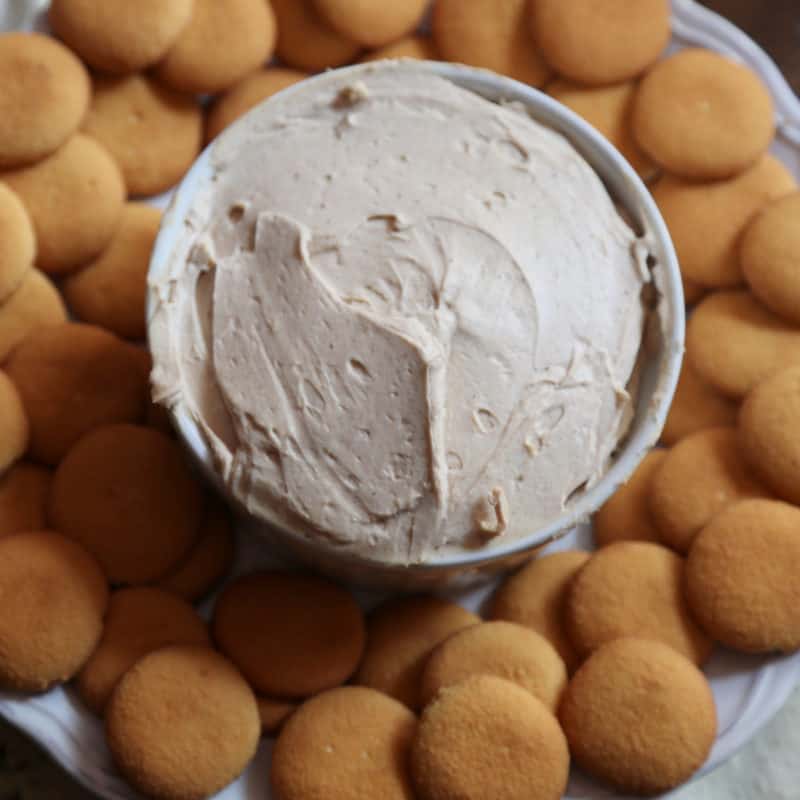 This Pumpkin Cheesecake Dip has all the flavor of pumpkin cheesecake with a fraction of the sugar. It is also delicious spread over morning toast.
Want more pumpkin? We've got you on some canned pumpkin recipes you'll want to make year-round.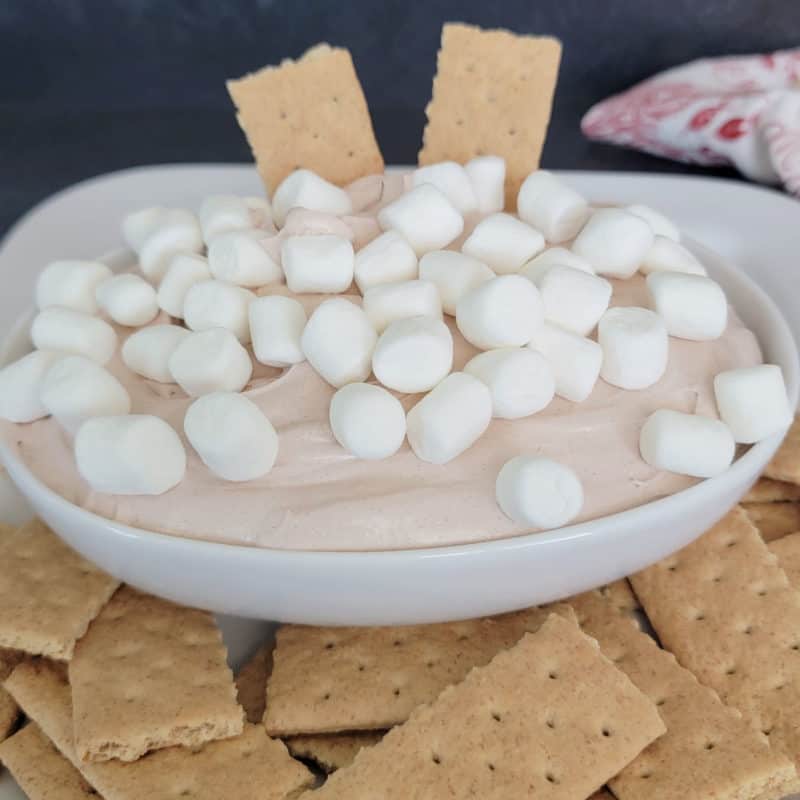 There's something pleasantly nostalgic about dipping a cookie, graham cracker, or fruit into a dessert dip. We made our hot cocoa version of the Dunkaroo Dip during a winter storm warning, which for our home means hot chocolate filled to the brims of our mugs. Add a few drops of peppermint extract to make it festive for a holiday party.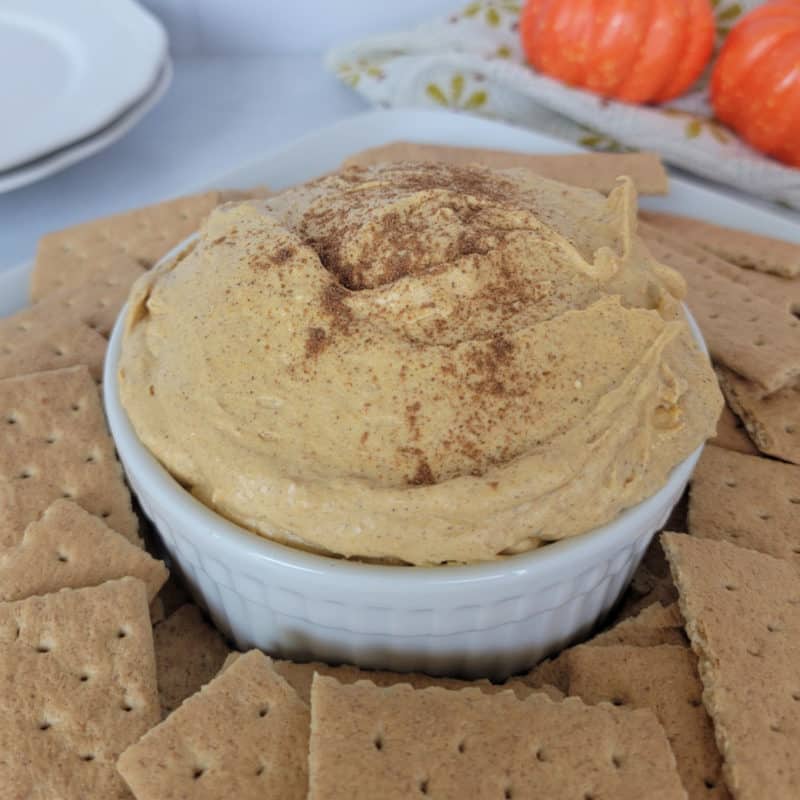 Make a fall dessert charcuterie using our Pumpkin Cream Cheese Dip by serving it with apples, pears, and graham crackers.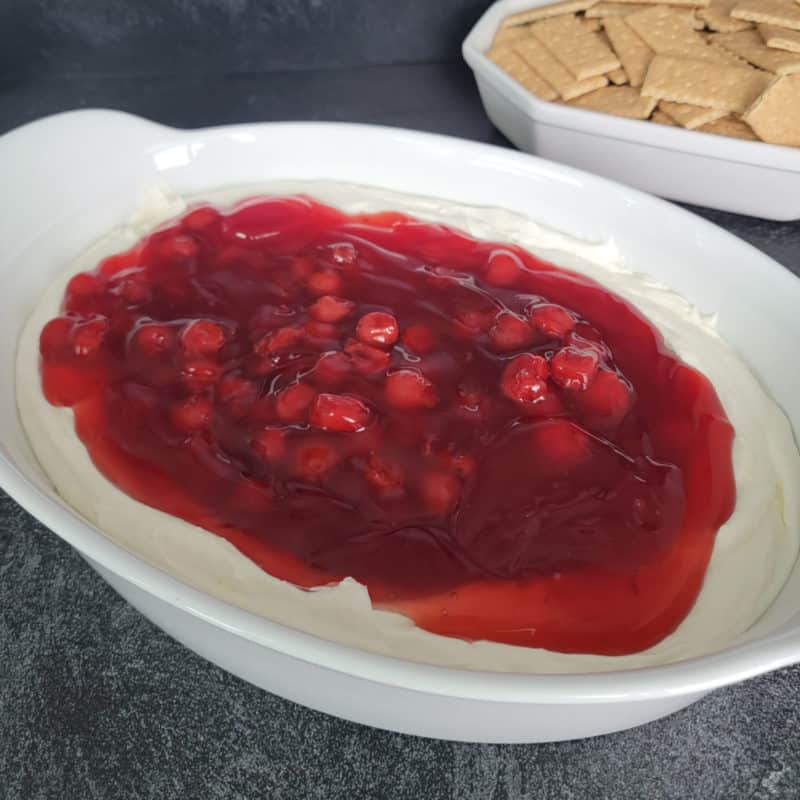 You'll only need four ingredients - cream cheese, sweetened condensed milk, Cool Whip, and cherry pie filling - to make our delectable cherry cheesecake dip. We love serving this no-bake dessert dip with graham crackers!
This recipe is featured in our Cherry Pie Filling Recipes collection.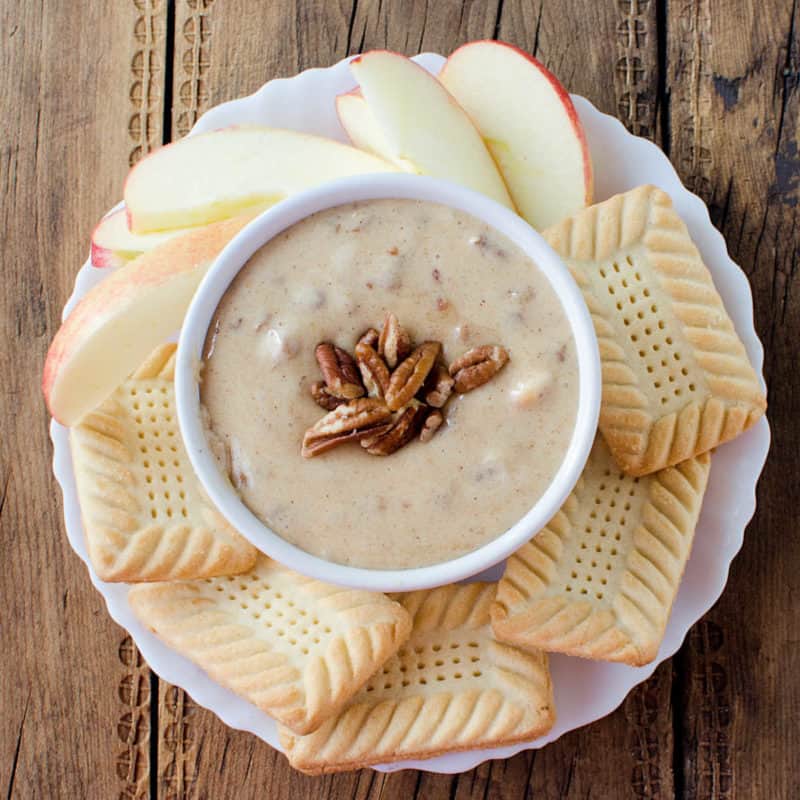 The versatility of the Crock Pot never ceases to amaze me. This slow-cooked dessert dip departs from our usual lineup of savory dishes made in a slow cooker.
The aroma of brown sugar, cinnamon, marshmallows, and chopped pecans melting together is only second to eating it as a dip. For a holiday dessert platter, serve this sweet dip with apples, bananas, or pound cake cubes.
Check out all of our recipes with Sweetened Condensed Milk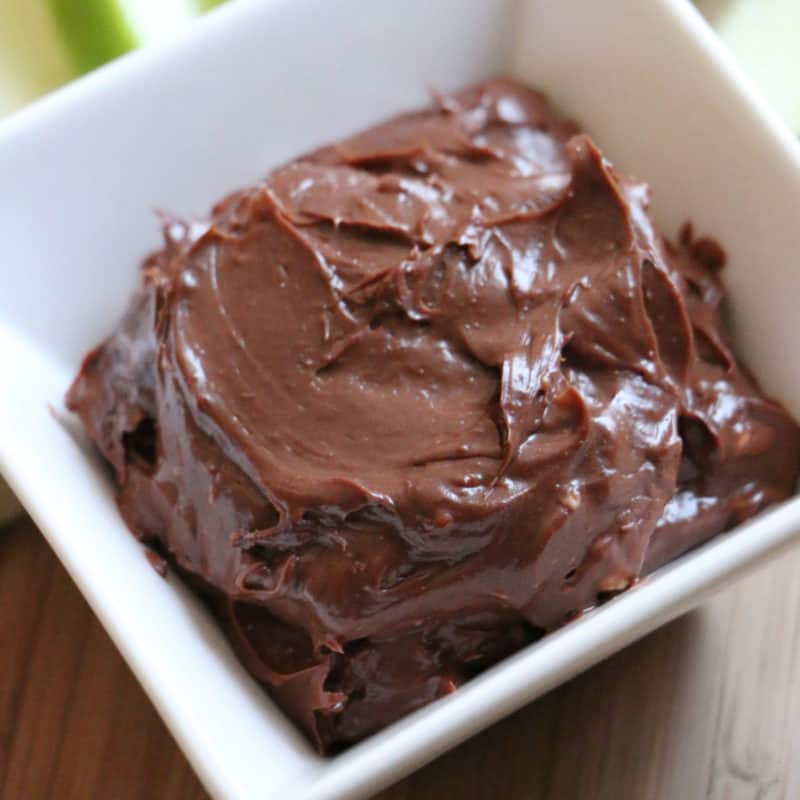 You won't have to feel guilty about this safe-to-eat brownie batter that contains no cooked eggs. Even better is that the entire recipe comes together in your microwave. Hello, instant yum!
Don't miss all of our Game Day Appetizers.
Favorite Kitchen Tools
Heat resistant potholders - A couple of years ago, we had a fire scare when we didn't realize we had turned a burner on, and a cloth potholder caught fire. Thankfully we walked by the kitchen and saw the smoke and were able to get it out ourselves. Since then, we have only used these heat-resistant potholders.
Microwave Silicone cover - I swear by these lid covers to help prevent butter splatters when melting butter in the microwave. I have had way too many butter explosions while baking. These lid covers help keep the butter in the bowl and not on the roof of your microwave.
Crockpot - We suggest using a crockpot that has a digital timer that automatically switches the slow cooker to warm after a set amount of time. This helps make sure your party dips cook perfectly and you don't have to stress about what time it is going to be done.
Mix n Chop - We use the mix n chop to break up the sausage and love it.
Vegetable chopper - This is a huge time saver for chopping veggies.
Do you love recipes? Check out our copycat recipes, dessert recipes, and our CrockPot Recipes.
Follow Tammilee Tips on MSN, Facebook, Instagram, and Pinterest, for all of our recipe posts.
Printable recipe card instructions are available in each individual blog post. Just click on the easy dip recipe name and it will take you to the blog post.
Nutrition information, including calories, protein, calcium, carbohydrates, fiber, vitamin c, potassium, cholesterol, sodium, trans fat, monounsaturated fat, polyunsaturated fat, and more, will vary depending on the products used.