30+ Game Day Appetizers That Score Big in Flavor! From slow cooker dips to air fryer appetizers we have the snacks you are going to want to enjoy while watching your favorite football team.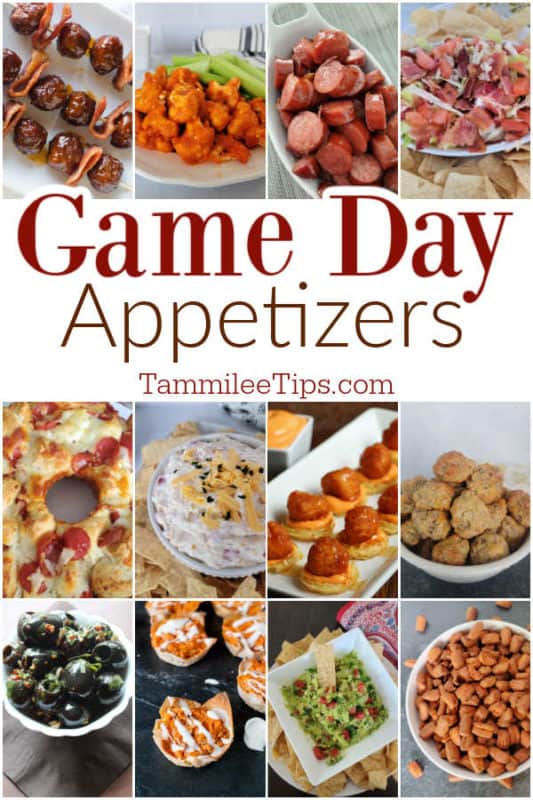 Game Day Appetizers
You don't have to sacrifice taste to create winning game-day appetizers to please a crowd in little time.
These are our favorite crowd pleaser game day appetizers!
Many are made with our trusty Crock Pot, the time-saving cooking appliance whose praises we sing in nearly every post. The Crock Pot is built with convenience at the forefront, as many recipes involve dumping ingredients into the slow cooker and setting a timer.
Whether you seek tried-and-true favorites like chips and dip, potato skins, sliders, buffalo wings, or mozzarella sticks or crave something more inventive like our buffalo chicken wontons, we're sure you'll find your starting lineup among these flavor-forward game-day appetizers.
Super Bowl Sunday is almost here! Which team are you rooting for?
While we talk about football parties a lot these easy appetizers and finger foods are perfect for watching hockey, soccer, baseball, basketball, or any great game!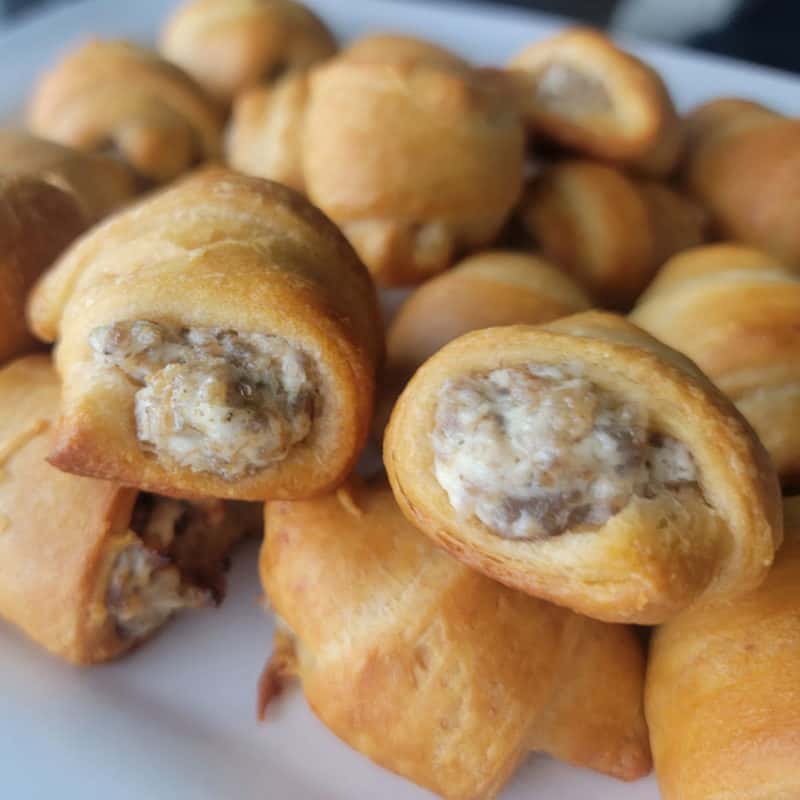 3 Ingredient Sausage Cream Cheese Crescent Rolls are so easy to make and they taste amazing! The perfect finger food appetizer for game day.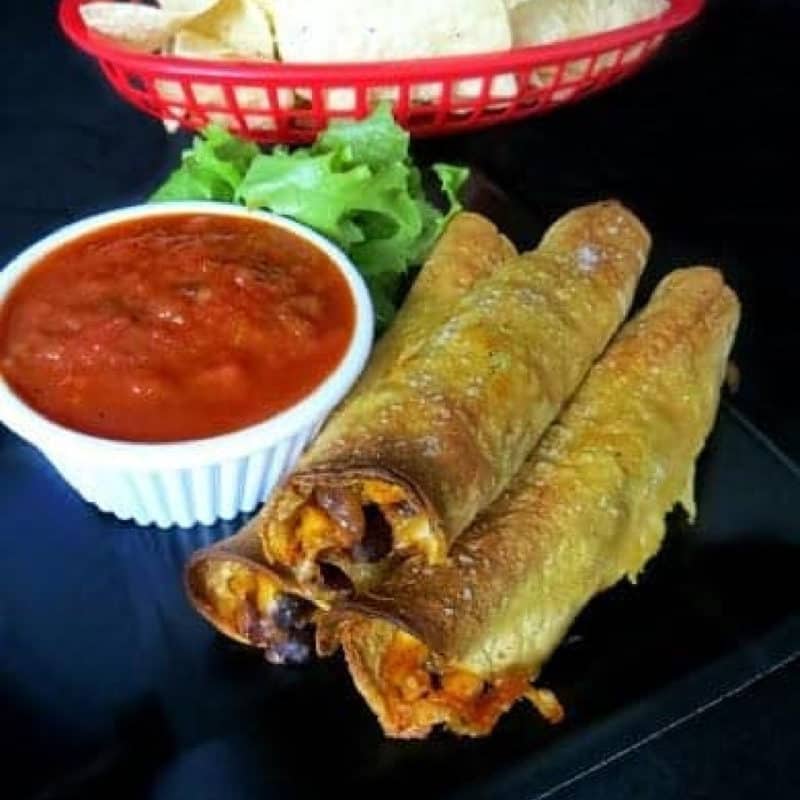 These corn and black bean-filled taquitos are delicious and filling finger food, not to mention a vegetarian-friendly option.
The ingredients are cooked in a skillet and finished in the oven. Serve them with our Tequila-Spiked Guacamole or Copy Cat El Pollo Loco Avocado Salsa.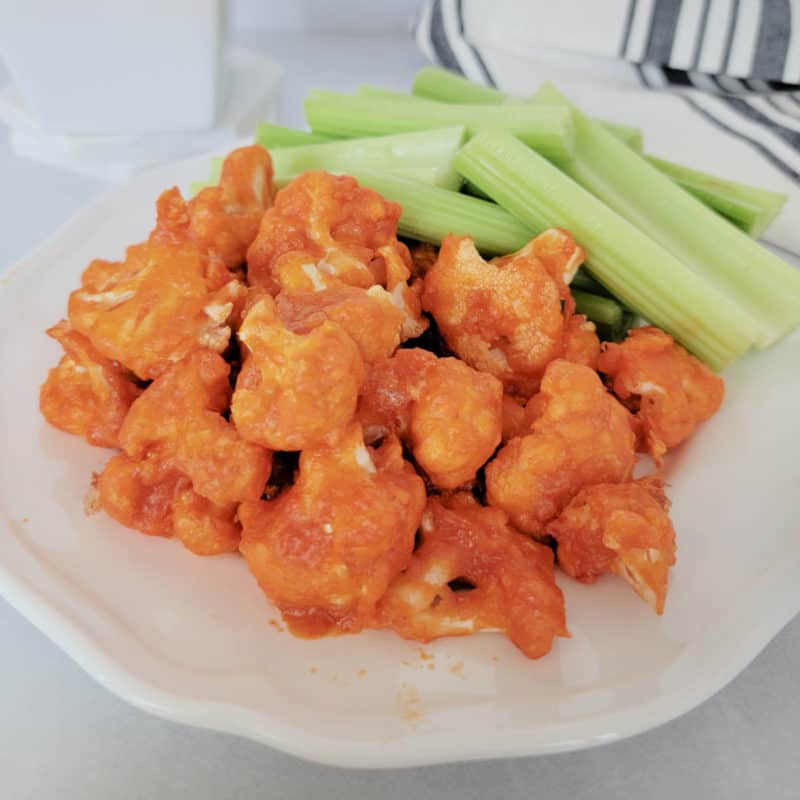 It's crucial to offer flavorful options to guests with dietary restrictions, and this vegetarian buffalo cauliflower does just that for your non-carnivorous guests. Serve this side with blue cheese dressing and celery sticks.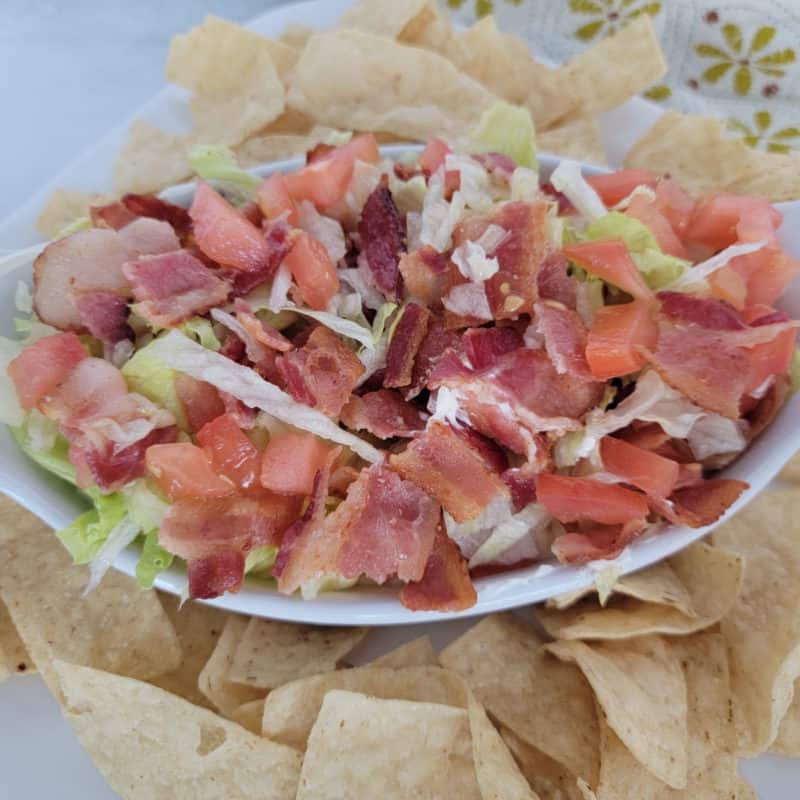 This deconstructed BLT dip oozes creativity and serves wonderfully with sturdy chips like pita, tortilla, or bagel chips.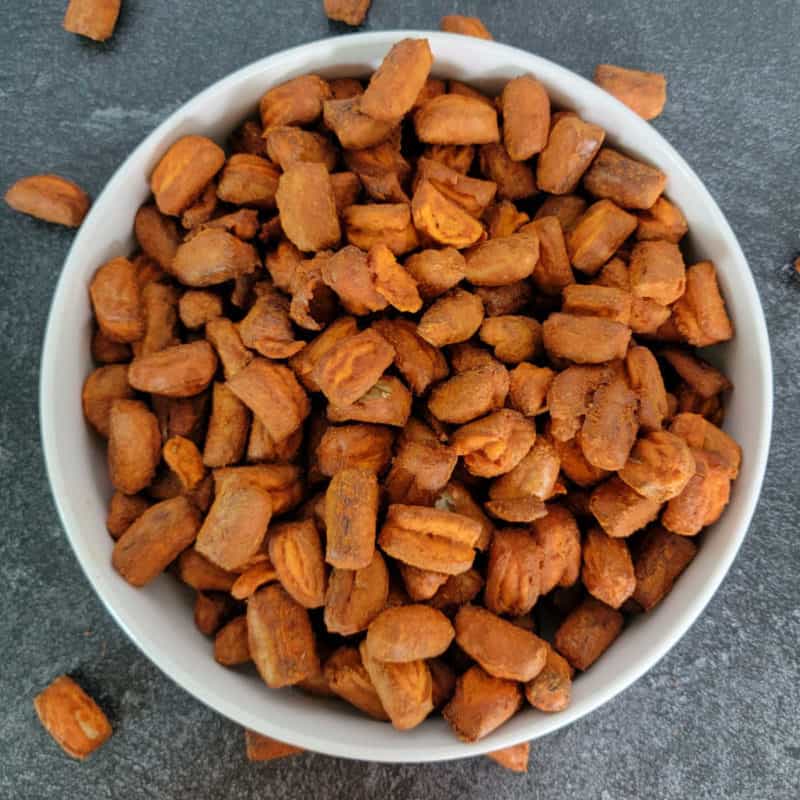 This recipe for flavor-packed buffalo pretzels can be made with standard pretzels, pretzel nuggets, or pretzel sticks. For a game-day charcuterie board, pair them with veggies and a side of blue cheese or ranch dressing.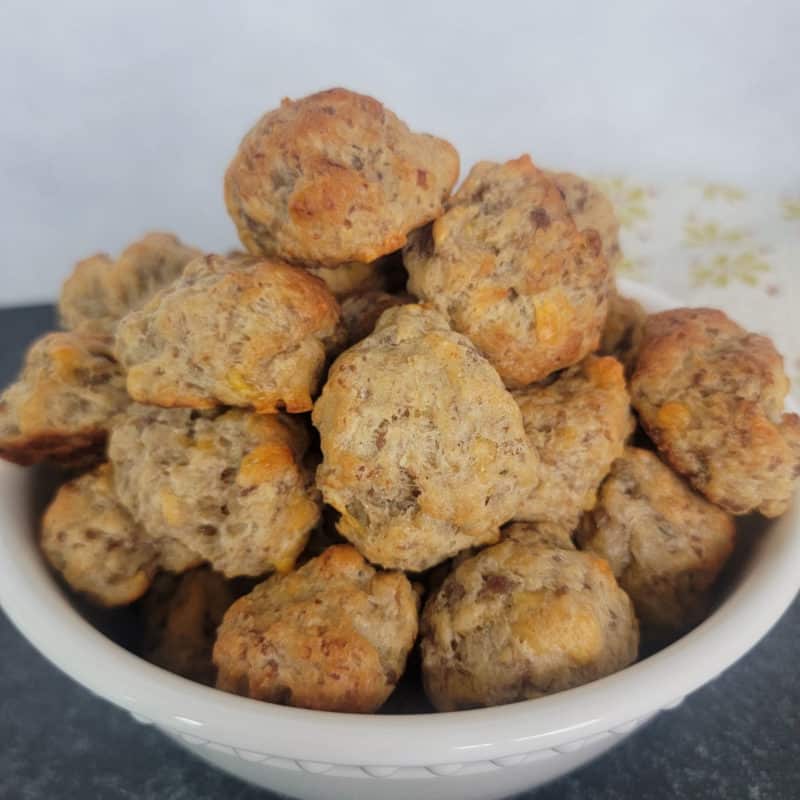 Easy 4 ingredient Cheddar Bay Biscuit Sausage Balls take minute to prepare and taste amazing! They can be prepped and frozen ahead of time so you just have to bake them on the day of your Super Bowl Football Party!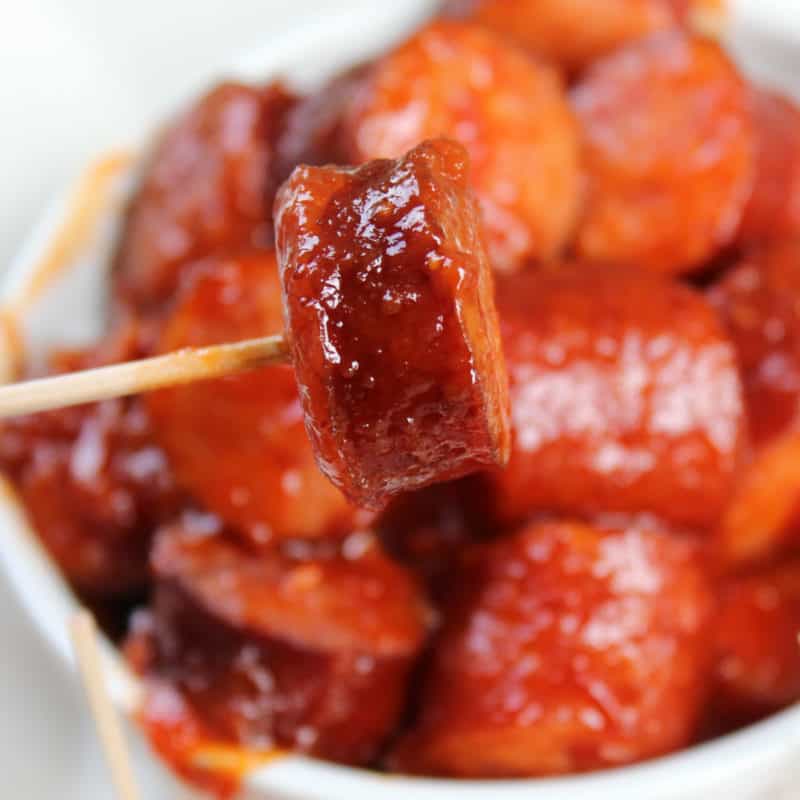 Kielbasa is a versatile sausage that lends well to appetizers and entrees during Super Bowl season and beyond. These saucy kielbasa bites with a kick are the perfect easy starter for feeding a crowd or hosting a tailgating party. You'll love the mouthwatering aroma of hot sauce, Worcestershire sauce, bourbon, brown sugar, and Creole mustard that lingers in the air after cooking these in your Crock Pot.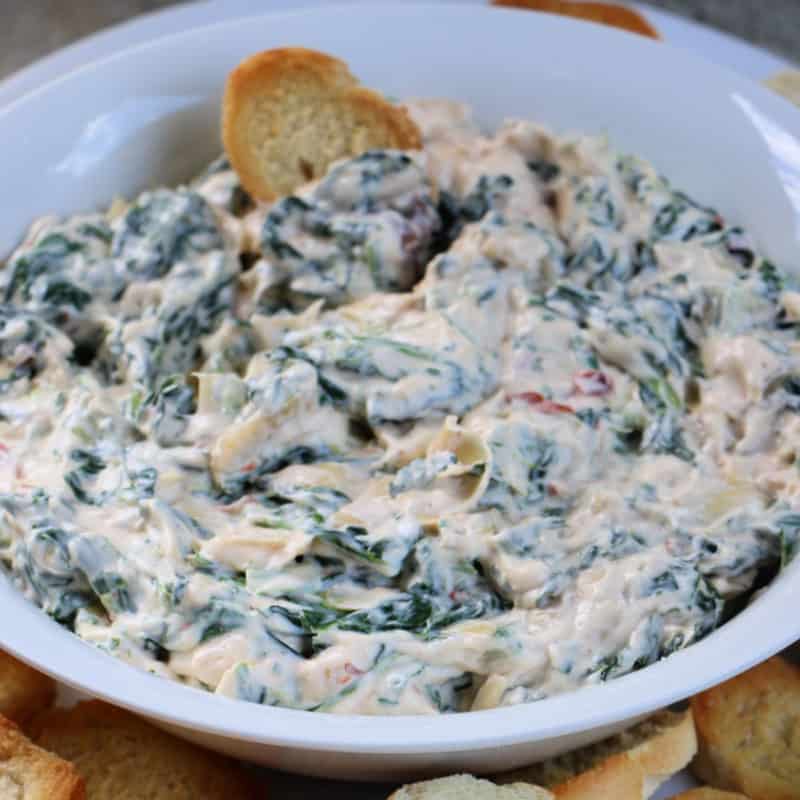 This Labor Day-ready dip is made extra tangy and bold with Miracle Whip. Swap your standard bread or chip-based dippers with sturdy veggies like carrots, cucumber, and zucchini.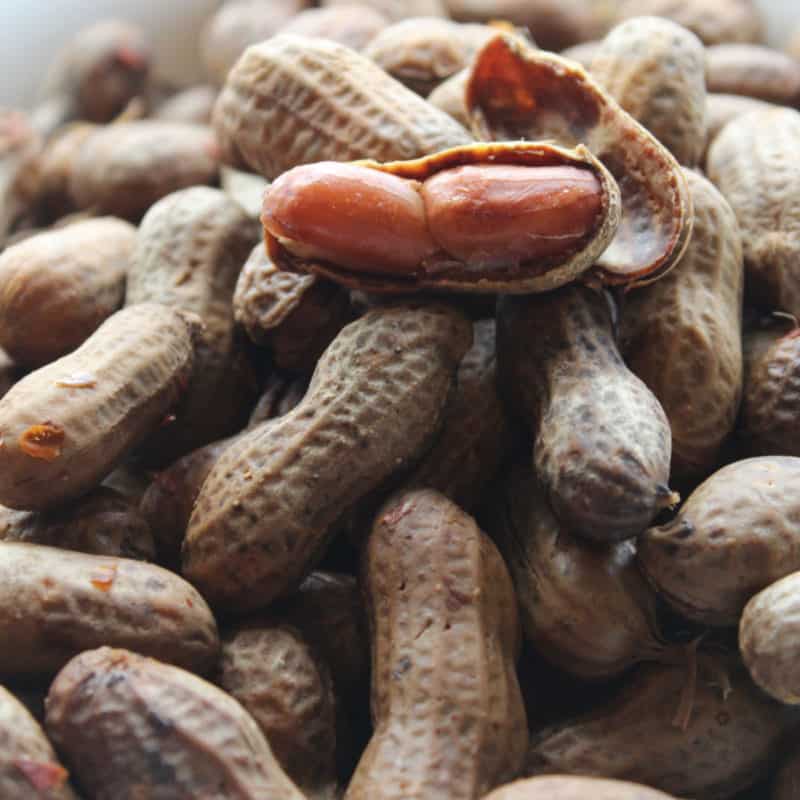 If you've traveled through or lived in the South, you've likely seen roadside stands offering this Southern comfort food. Our recipe involves slow-cooking the peanuts with Cajun seasoning and crab boil for 12 to 24 hours to infuse as much flavor as possible.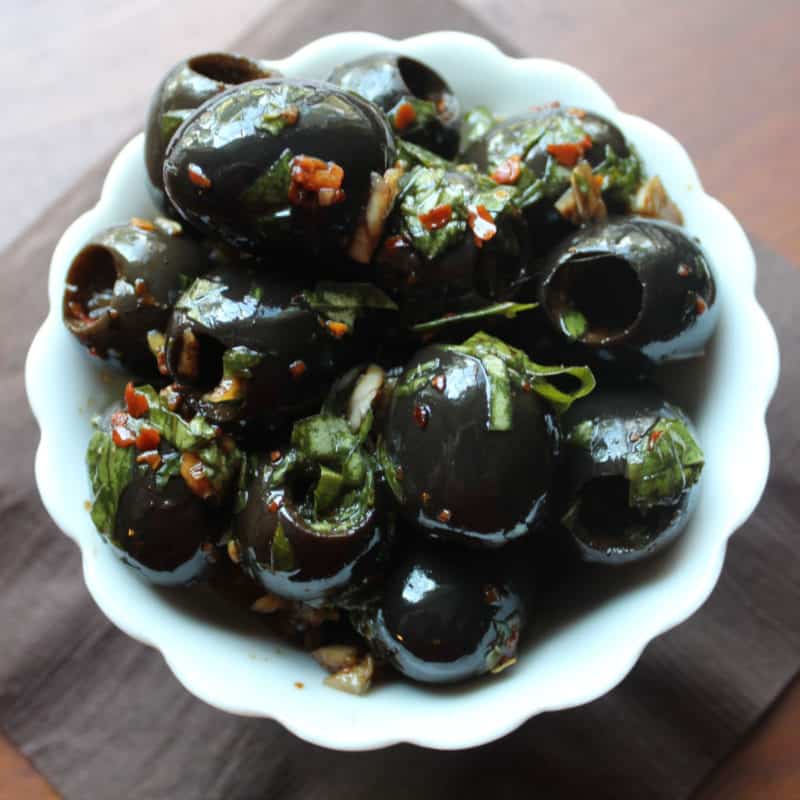 These briny bits of olive goodness are a great salty snack for any party, and they look elegant served with toothpicks on a platter. Use any leftovers in a next-day salad. We also like to reserve a batch to gift to our foodie friends.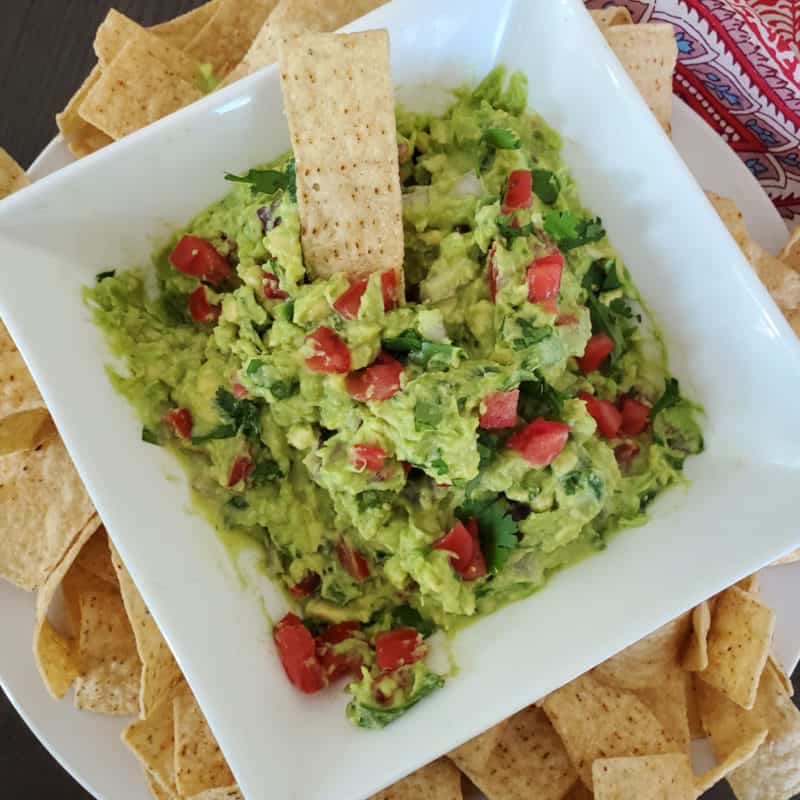 Tequila, the star of many fruity cocktails like the tequila sunrise, plays well with citrus flavors, so why not use it to spike guacamole? We recommend using neutral silver tequila in this recipe, as the gold variety is more intended for sipping neat.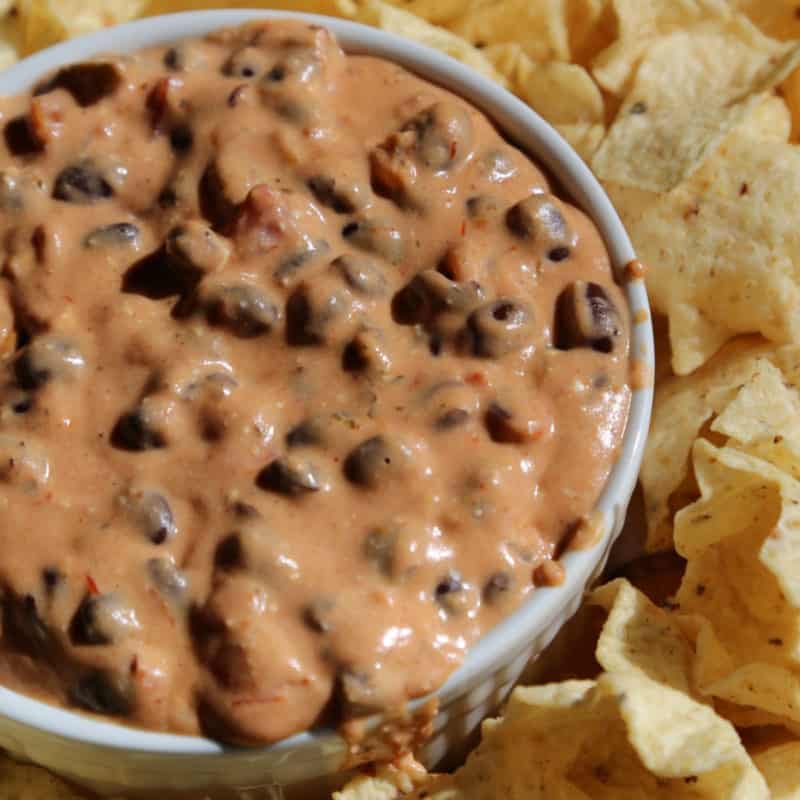 In contrast to our meat and cheese dips, our Crock Pot Black Bean Queso Dip uses vegetarian-safe black beans.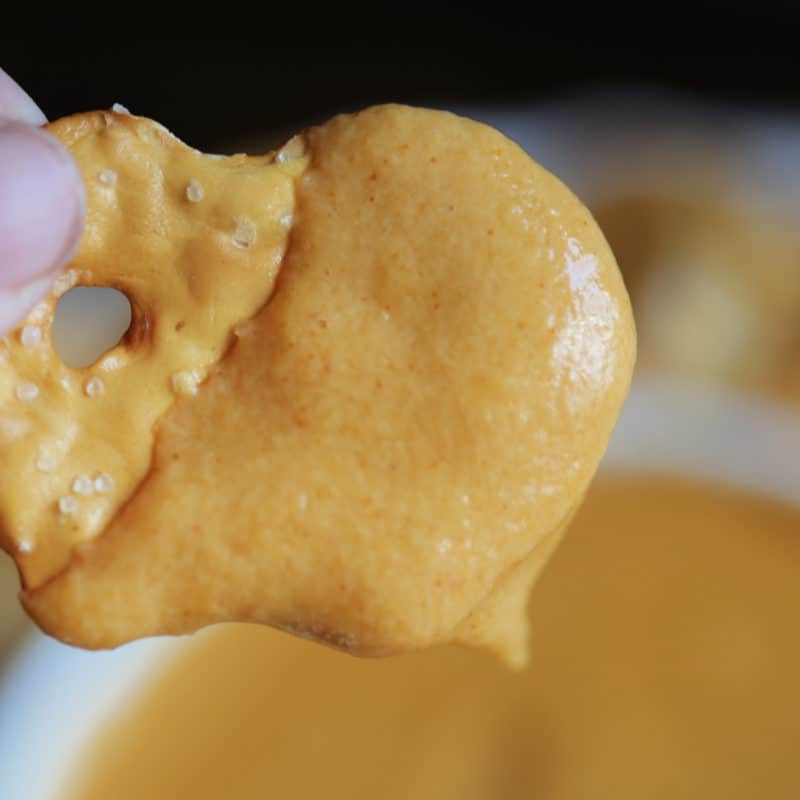 Pretzels are perfect for dunking into this thick Guinness beer cheese dip made with sharp cheddar. For an Irish-style plate of nachos, pour it over some tortilla chips and pieces of corned beef.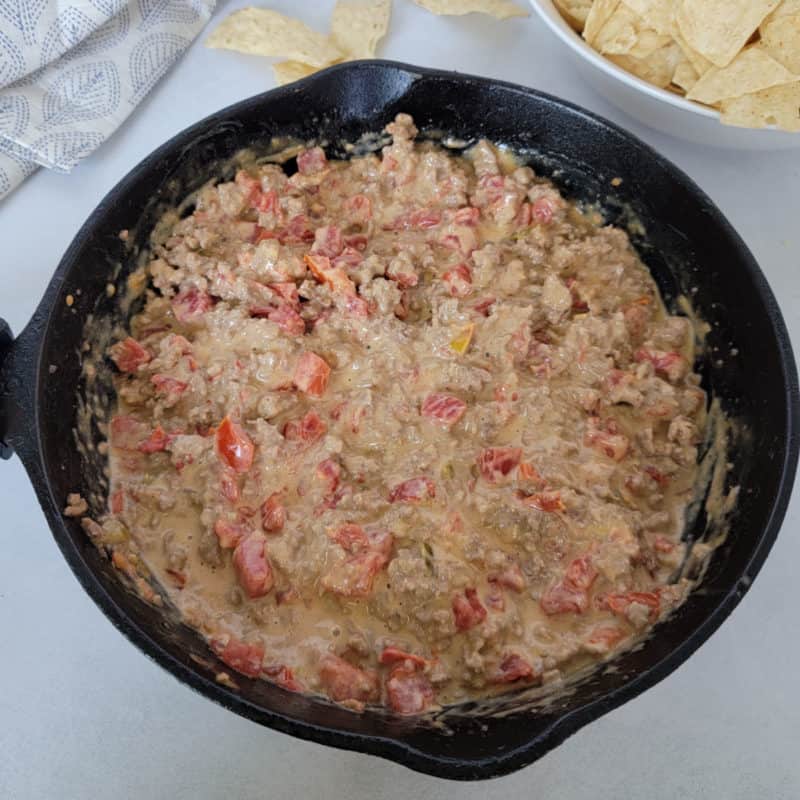 All you need to do to create this cheesy and meaty dip is brown some ground beef and mix all ingredients in a skillet over heat. The slow cooker option makes this melty appetizer even more effortless.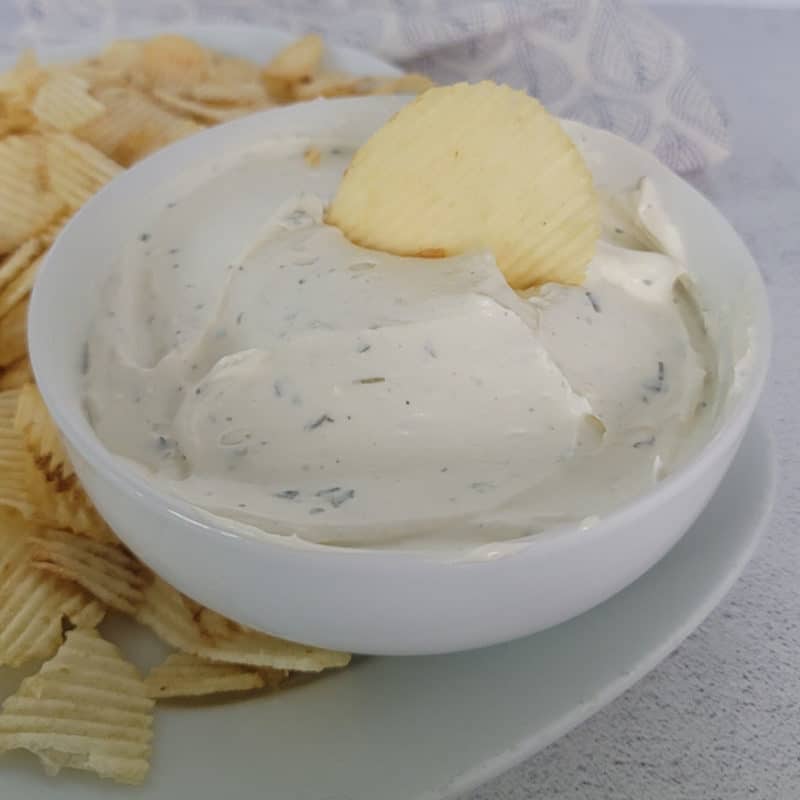 We made this copycat Lawson's chip dip in honor of National Chip and Dip Day, which you can celebrate each March 23rd. Serve them with your favorite potato chip for the utmost potato indulgence.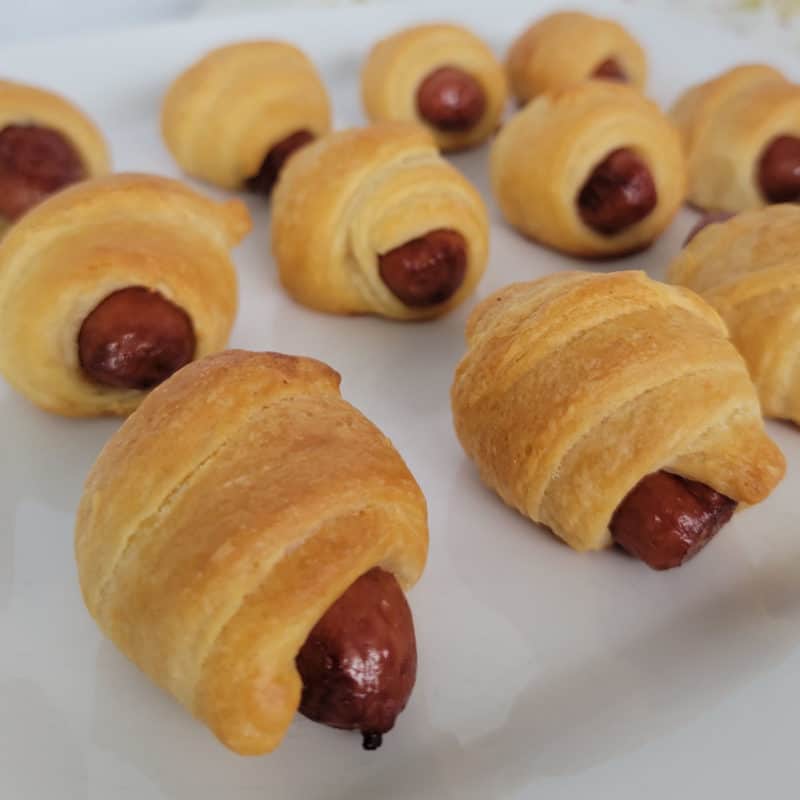 Pigs in a blanket are a classic game-day appetizer favorite that seems to disappear at every party. With the help of pre-made crescent roll dough, ours come together in just half an hour.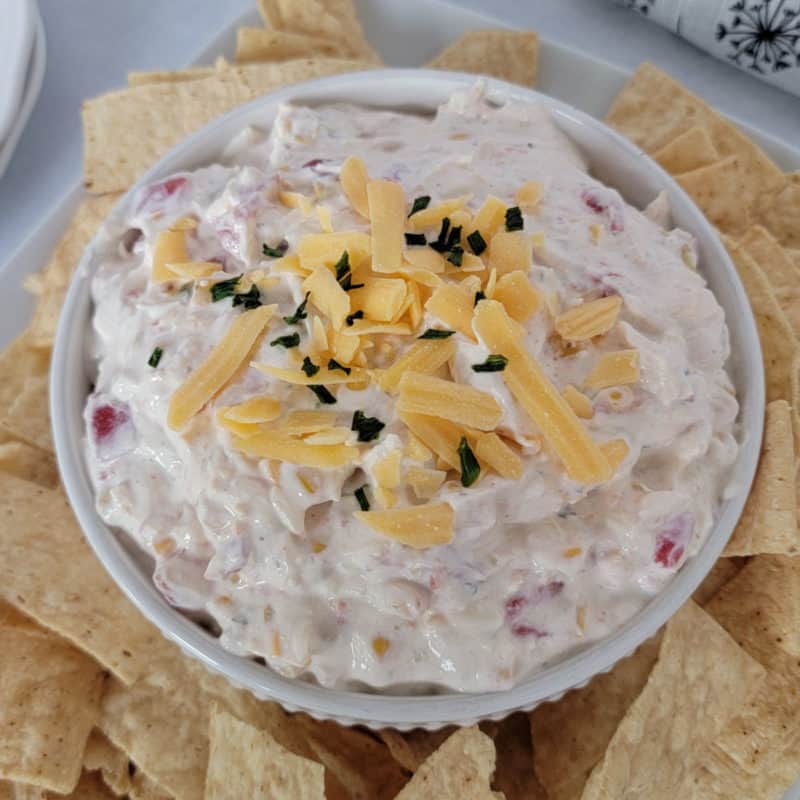 Rotel turns four ordinary ingredients into a Southwest-inspired veggie and tortilla chip dip. To meet continued snacking needs, leftovers refrigerate very well. Choose one of the spicier Rotel varieties if you crave heat. Otherwise, select a mild Rotel variety for your dip.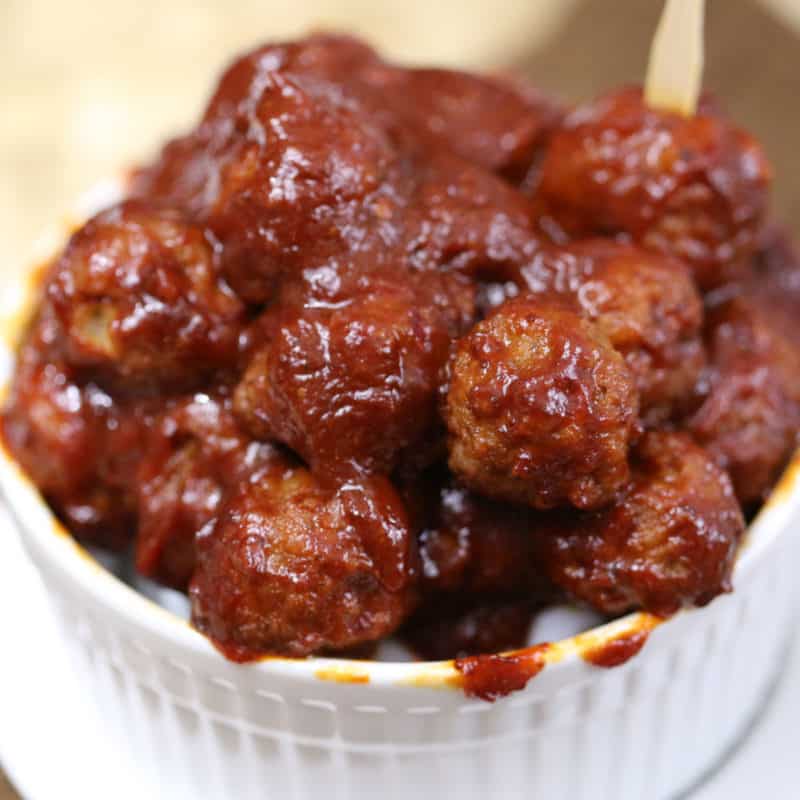 These meatballs are slow-cooked for four hours in a bold and mouthwatering medley of chipotle peppers, adobo sauce, beef broth, and honey.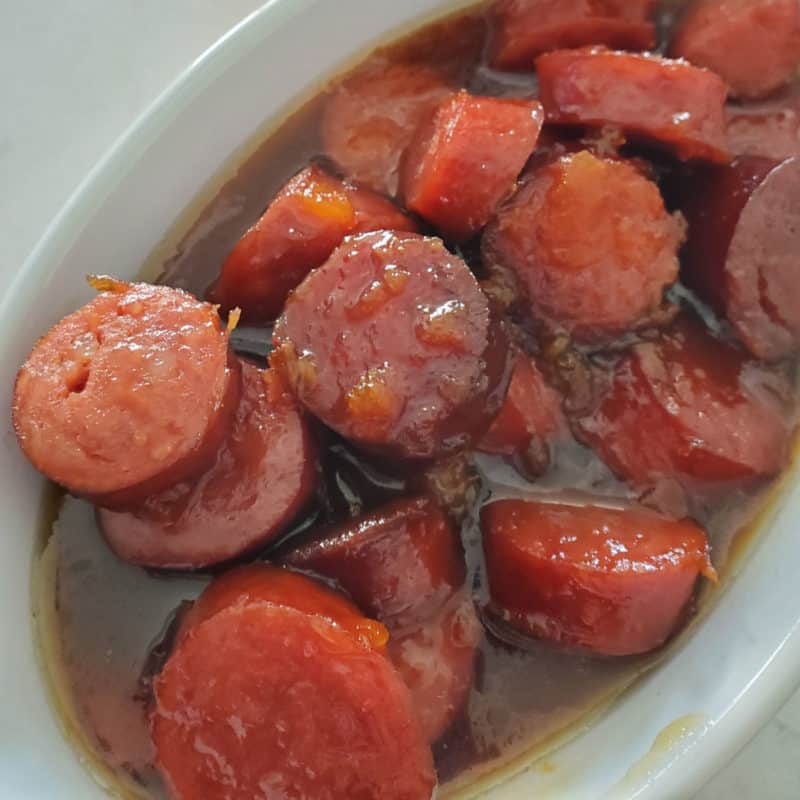 This kielbasa version of our Crock Pot Bourbon Little Smokies gets its sweet, rich flavors from an infusion of maple syrup, apricot preserves, and Kentucky bourbon. Cut it into bite-sized pieces and place a toothpick through each for a quick platter of tailgating appetizers.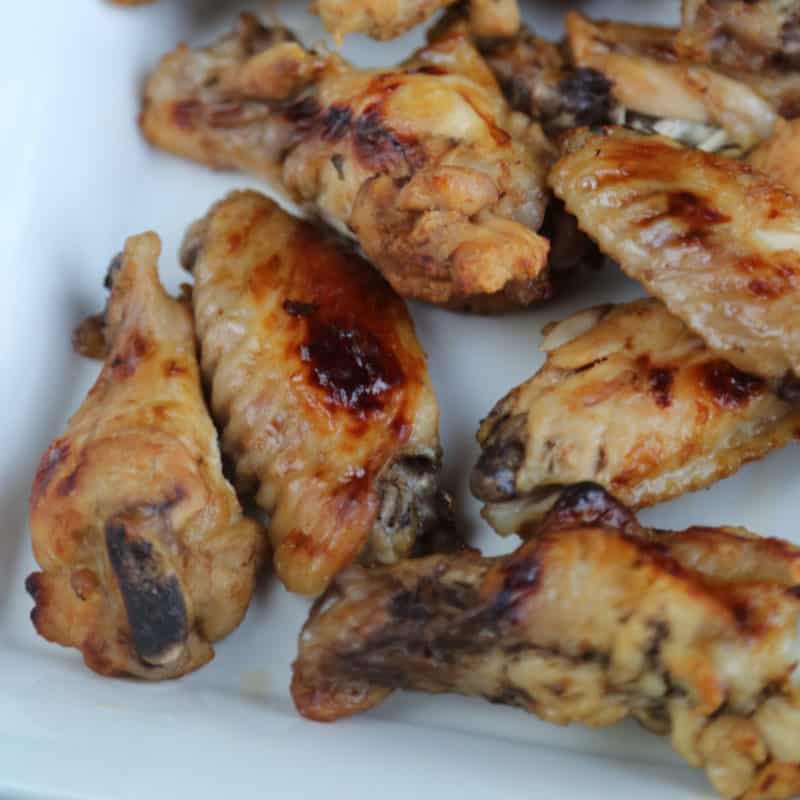 Let these creative wings be the star of your next tailgating party. Mango nectar gives these wings their fruity sweetness, while jerk seasoning, which spice enthusiasts can adjust to their desired level, provides heat. To top it off, brown sugar warms up the dish and brings it together.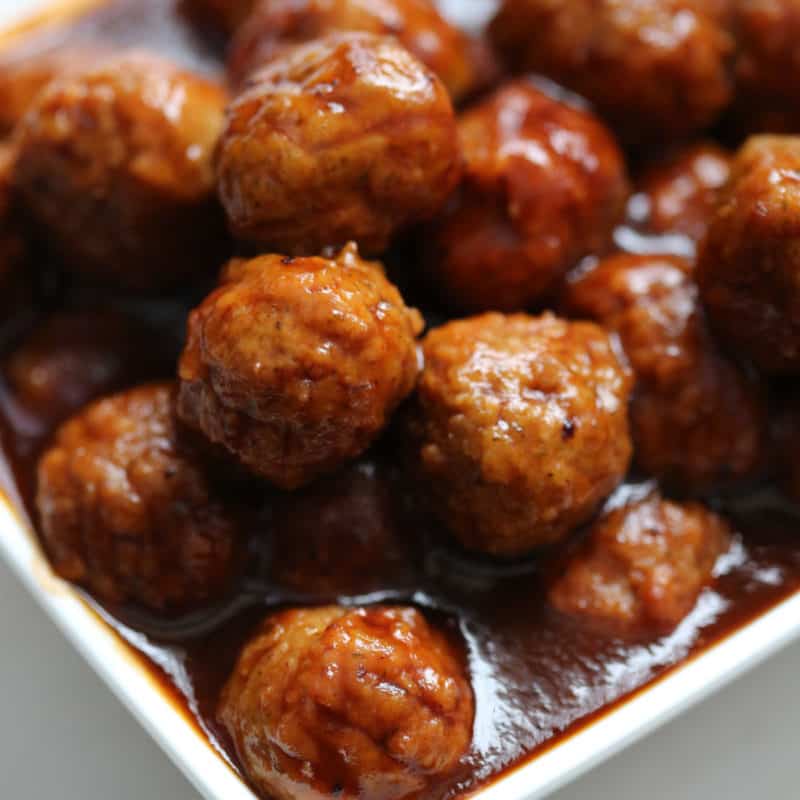 In these Crock Pot meatballs, tart cranberry is the perfect accompaniment to tangy barbecue sauce. Serve them directly from the slow cooker, or place them on a platter with toothpicks so guests can grab them and go.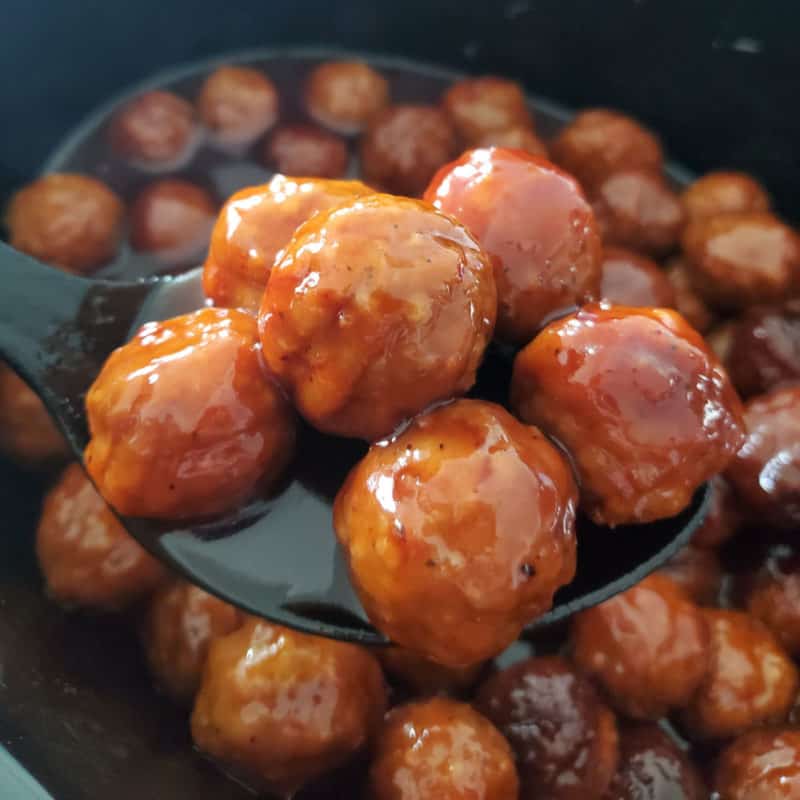 A Safeway bakery worker gave us this easy-to-make recipe before we got married, and we enjoyed it so much that we served them at our self-catered wedding.
Craving spice? Add some chili sauce, sriracha, or cayenne pepper. Not a fan of grape jelly? Feel free to use raspberry preserves, orange marmalade, or any other jam-like product. Whichever way you go, you can't go wrong with these versatile meatballs.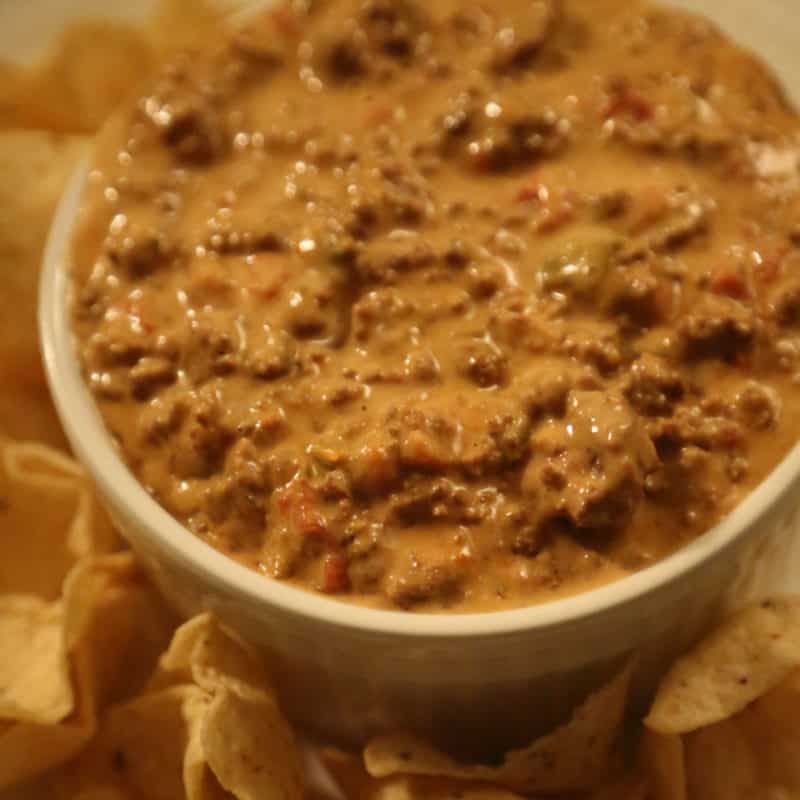 This Crock Pot Chili Cheese Dip is a touchdown of flavor made with only six ingredients.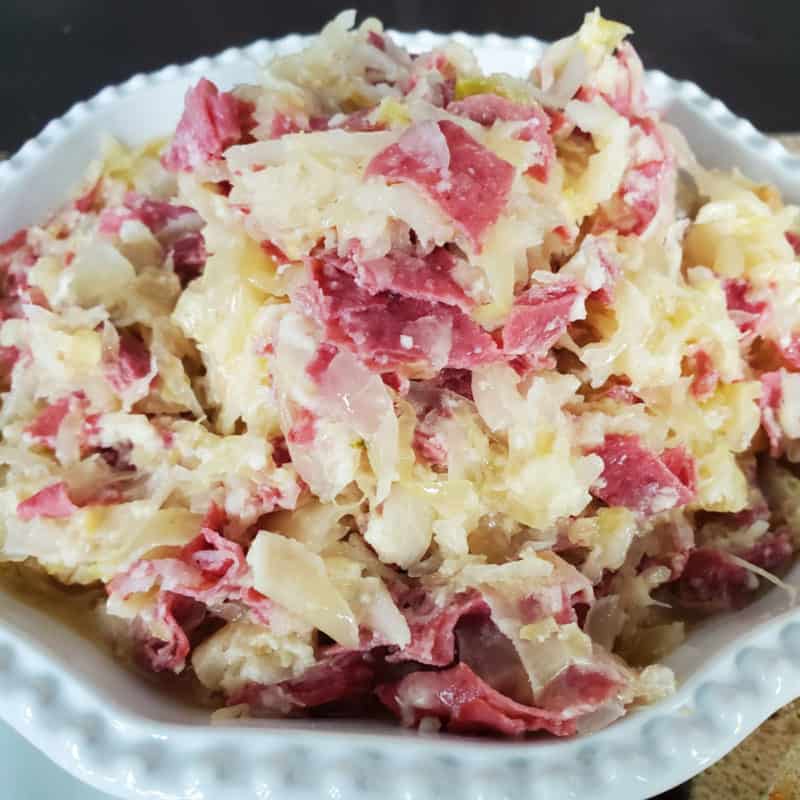 I crafted this deconstructed Reuben dip for John, a massive fan of Reuben sandwiches. We serve this dip with a mix of light and dark rye bread to create a visual contrast. Any leftovers are reappropriated in Reuben grilled cheese sandwiches.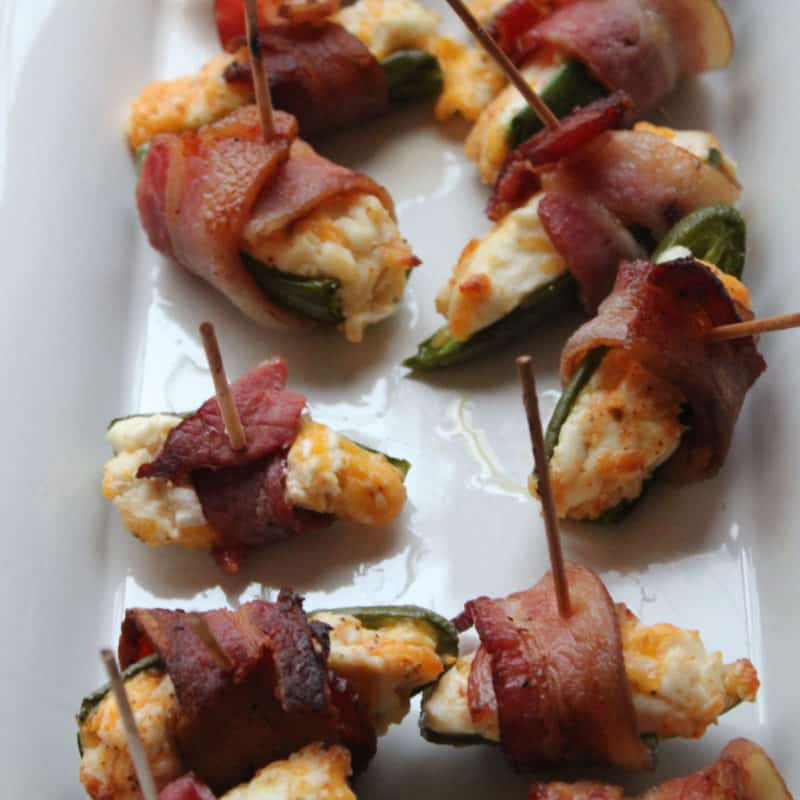 These meaty and cheesy pieces of bacon wrapped-delight are amped with Cajun seasoning. They look so good served on a platter that guests won't know they took only 15 minutes of prep time to make.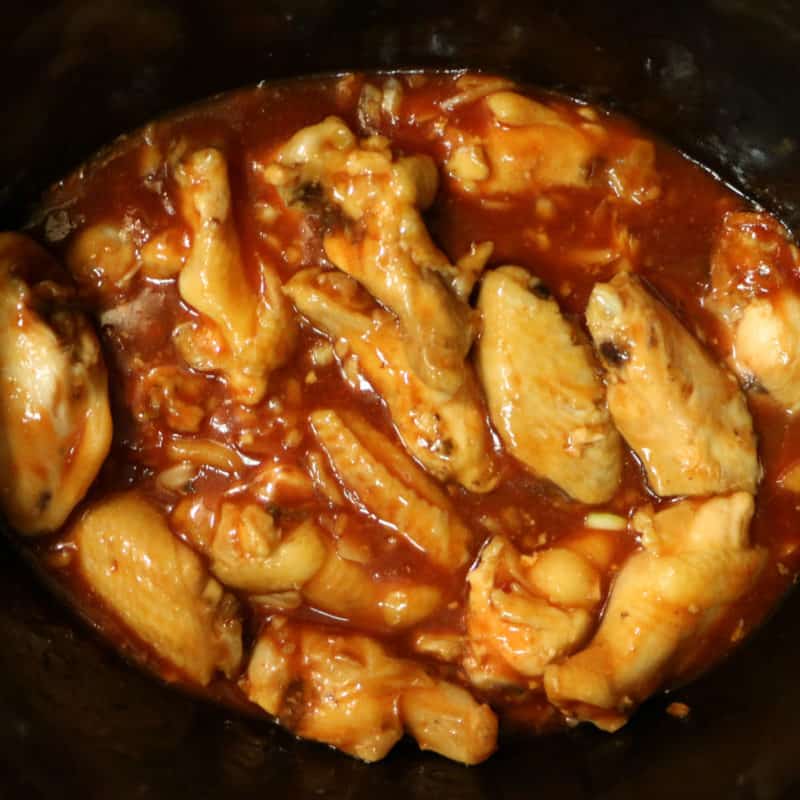 These Crock Pot honey sriracha barbecue wings are made with Cha!, a Sriracha-like sauce made by the condiments brand Texas Pete. This sauce also happens to be John's favorite, which makes it a treat whenever we make it in our household.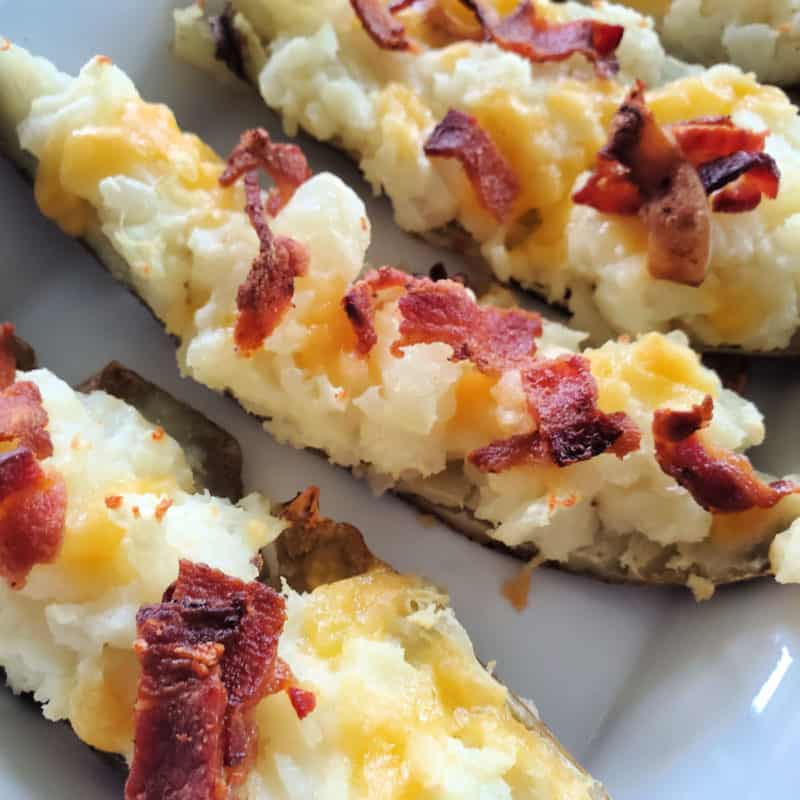 You can't go wrong with this classic finger food, as there are many ways to customize it by varying your toppings. Top with sour cream, cheddar cheese, green onions, or diced onions.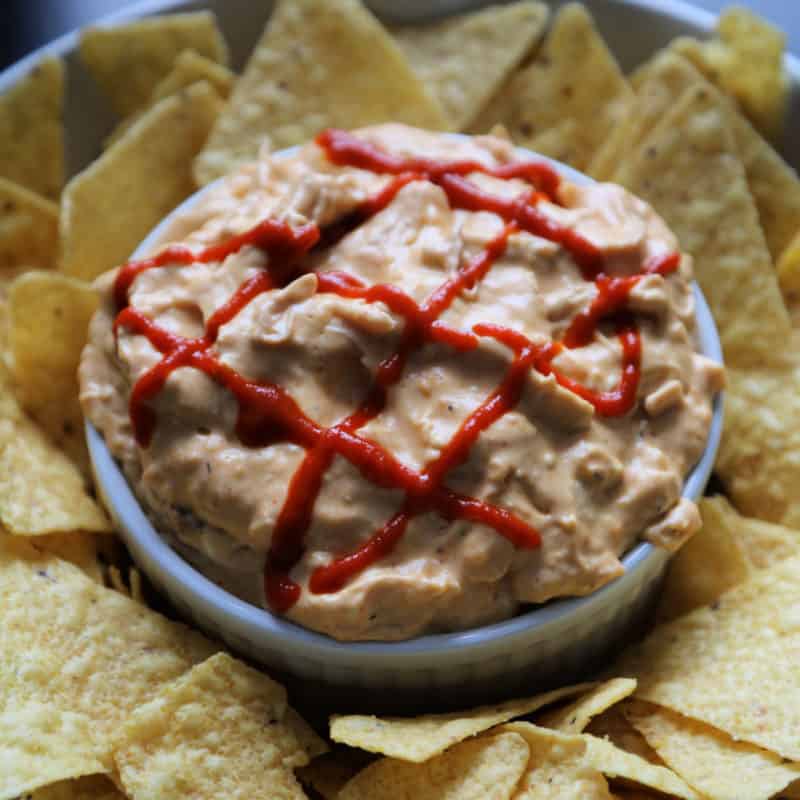 We first served this dip during a weekend Seahawks game on a platter alongside tortilla chips, celery, and carrot sticks. The ranch does a great job of tempering some of the sriracha's heat while adding some nice creaminess and tang.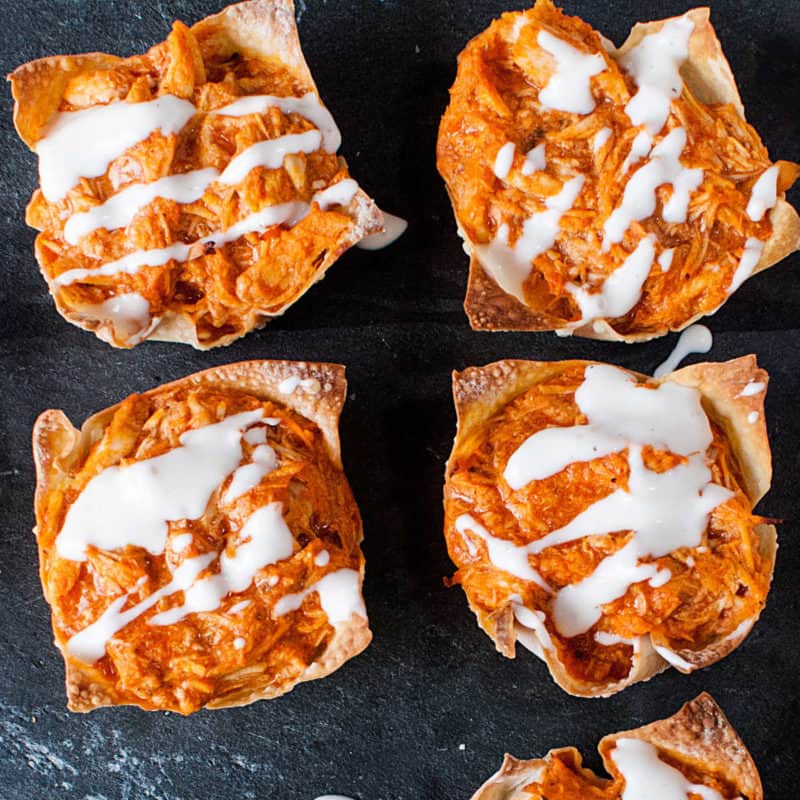 A tried-and-true classic reinvented, these buffalo chicken wontons are one of our best-loved Super Bowl appetizers on the site. Consider making them with our Crock Pot Spicy Buffalo Ranch Chicken or Buffalo Chicken Dip.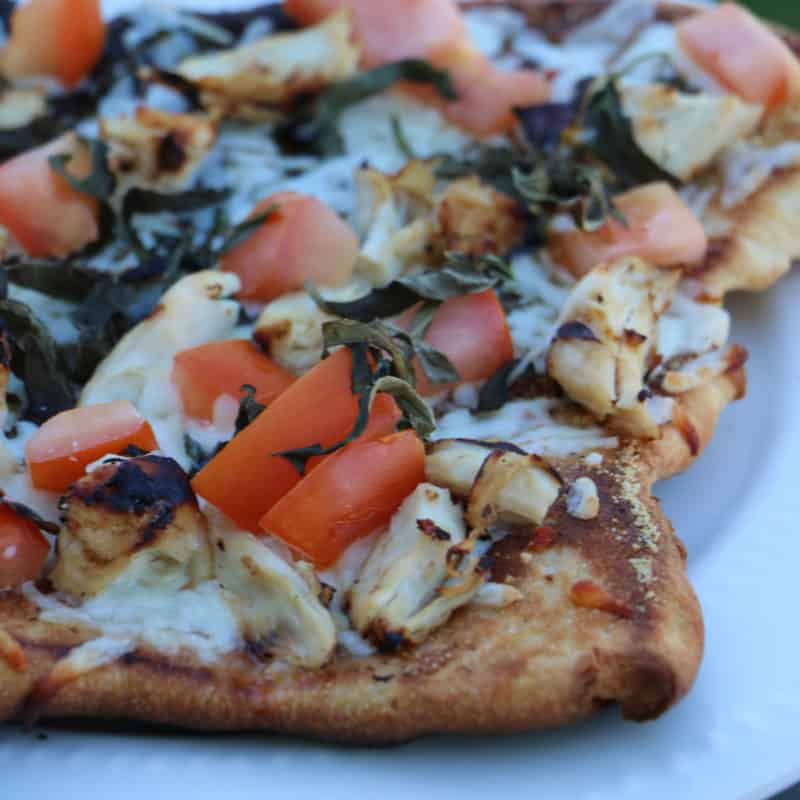 Cooking for my husband, John brings me so much joy, and I love incorporating his favorite ingredients.
Although we used sun-dried tomato vinaigrette dressing on ours, this versatile chicken bruschetta pizza can be made using anything in the pantry, including marinara or Alfredo sauce. Pantry staples like artichoke hearts and kalamata olives are great add-ins.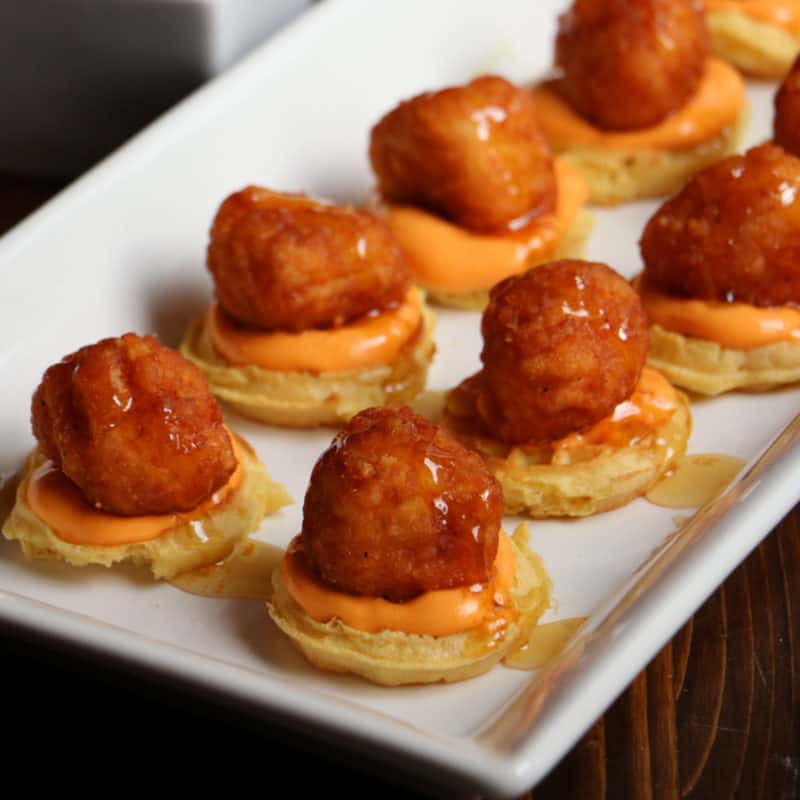 I'm proud that John was behind this creation, which also happens to be one of our best-performing side dish recipes. This bite-sized play on chicken and waffles uses EGGO Mini Waffles and frozen boneless honey barbecue wings for utmost convenience.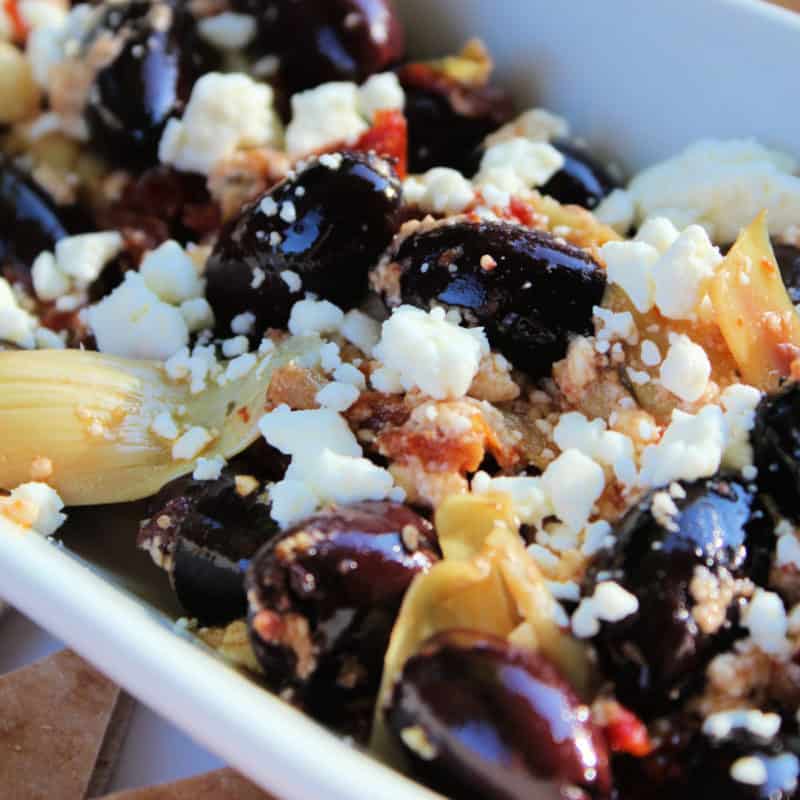 This Greek-inspired dip is perfectly salty, zesty, and briny from a thoughtful blend of artichoke hearts, sun-dried tomatoes, kalamata olives, and feta cheese. Serve with pita bread triangles.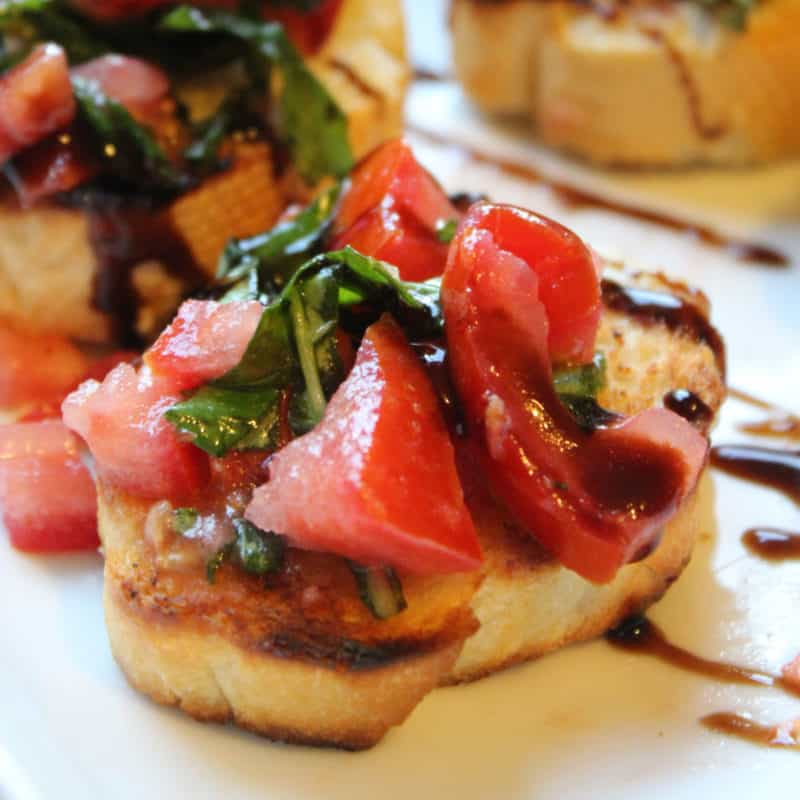 This effortless bruschetta rivals any I've had at restaurants and has saved me a pretty penny over the years. The blend of tomatoes and basil glazed with balsamic is so yummy, not to mention photogenic on a serving platter.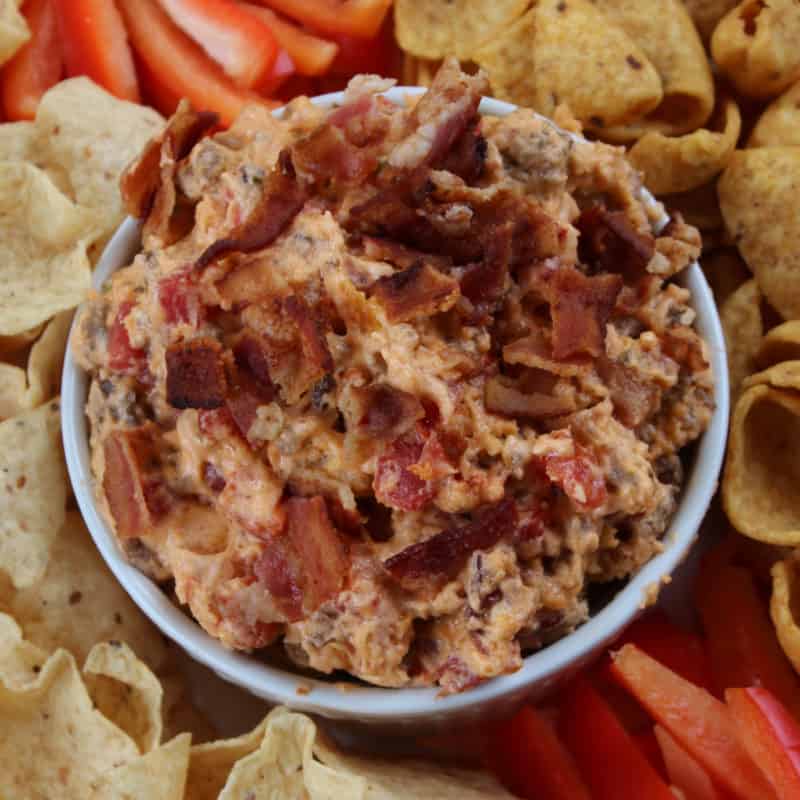 Switch up dip time with this yummy five-ingredient bacon cheeseburger dip. This is one of my husband's favorites to snack on while he watches the Seahawks play during football season. Feel free to use bacon bits in place of cooking fresh bacon. We love serving it with red bell peppers, Fritos chips, tortilla chips, and toasted baguette slices.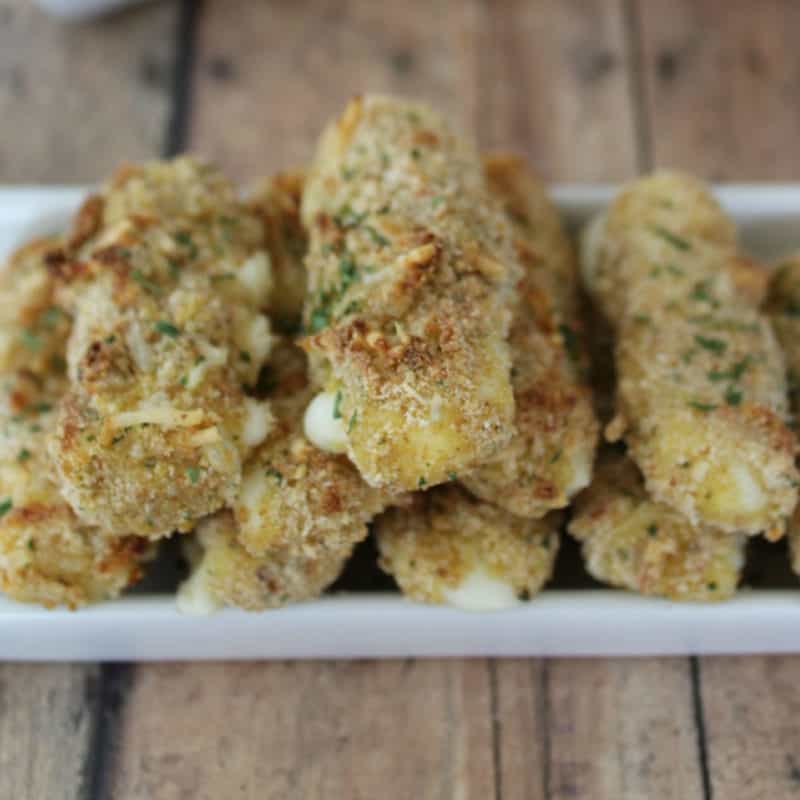 Since these homemade six-ingredient mozzarella sticks are air fried in olive oil instead of fried in butter, they are healthier than their restaurant-made counterpart. You can bake as many as your baking sheet will accommodate, which is also something the restaurant experience doesn't offer.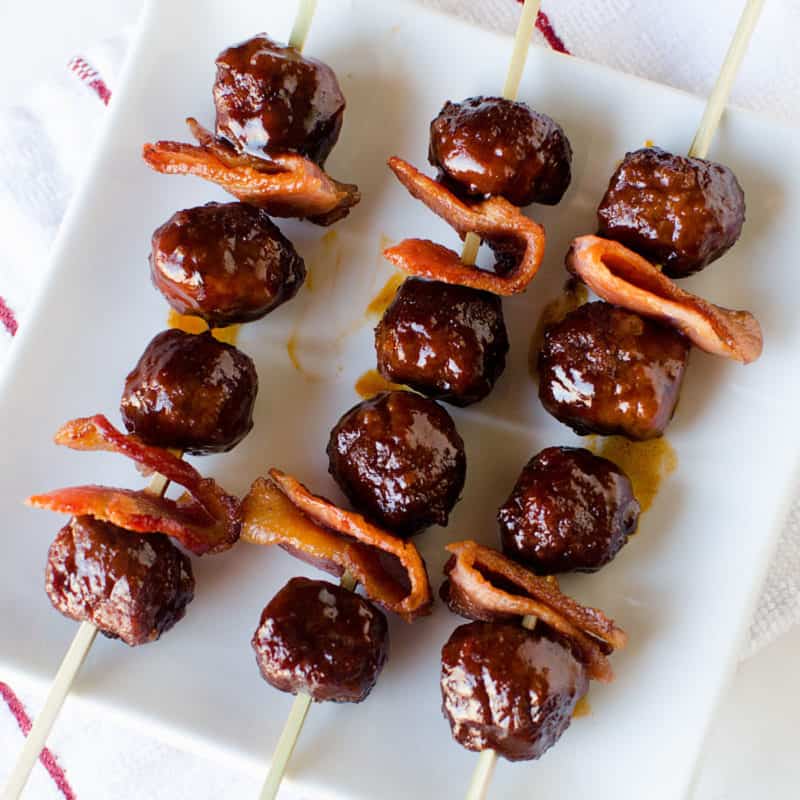 These Crock Pot Bacon Bourbon Meatball skewers are one of the 260-plus creations we're honored to share with you through our blog, and we strive to bring you our best as we grow. Elegant yet satisfying, they are equally at home at a football party or a New Year's Eve celebration.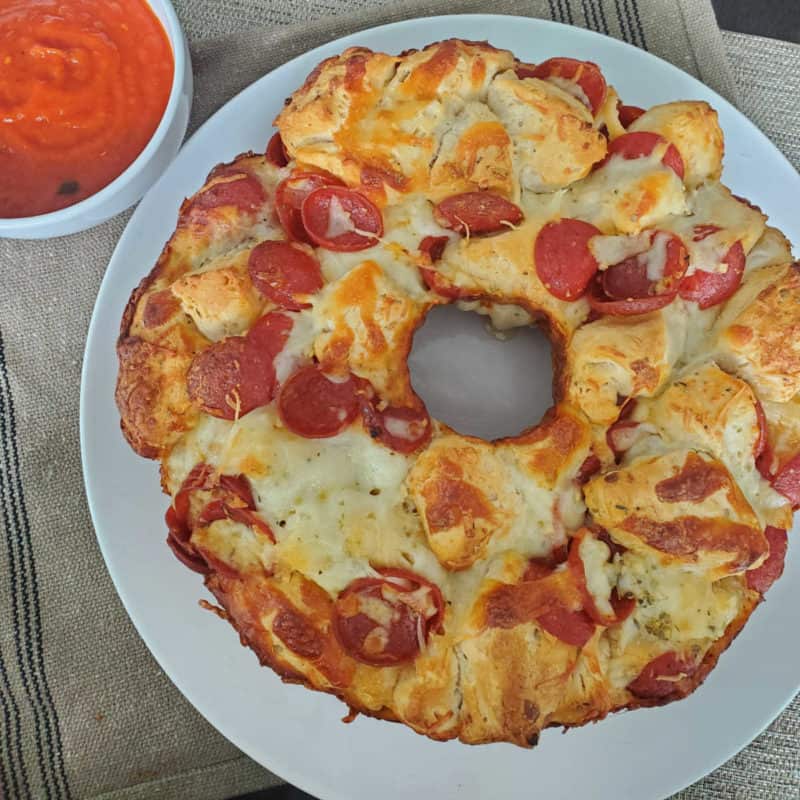 Pizza is a party staple, and this pull-apart pepperoni monkey bread made in a Bundt pan takes it to another level. Feel free to customize the ingredients according to your favorite pizza. For example, make a Hawaiian-inspired version using ham, pineapple, and Swiss cheese.
If you enjoy this recipe, you'll also enjoy our brunch-ready Crockpot Cinnamon Roll Monkey Bread.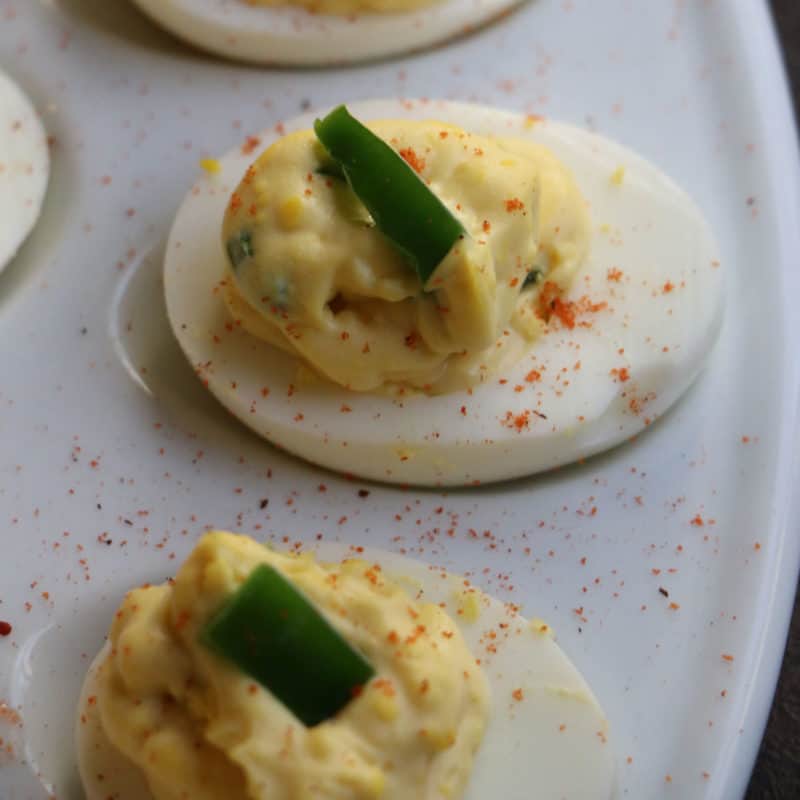 Eggs are a nutritious food that helps combat that morning-after feeling. This also makes these deviled eggs with a kick an ideal choice to serve at a morning or early afternoon tailgate party in the thick of football season.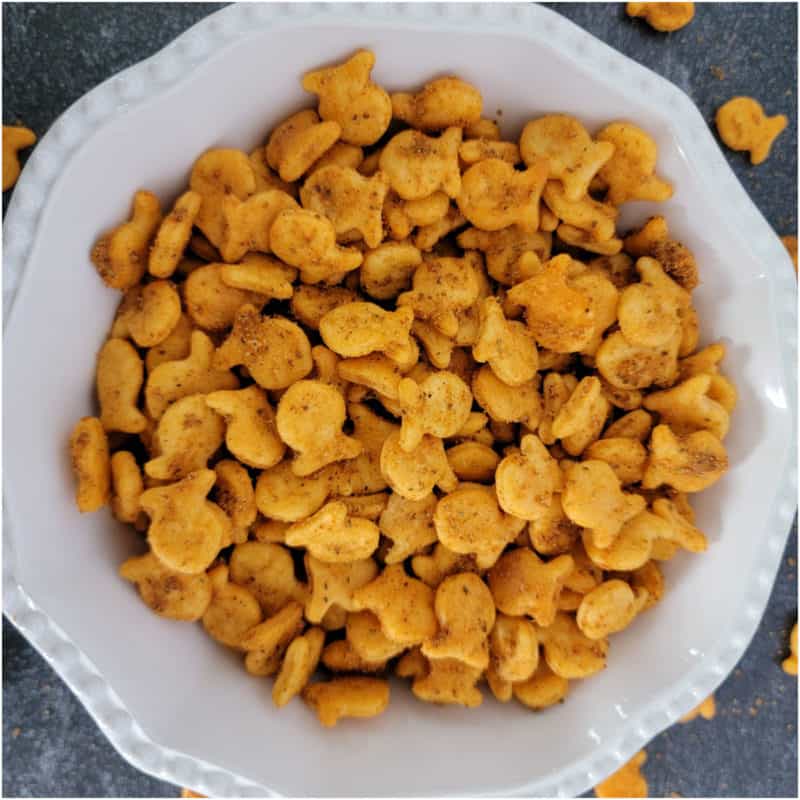 Delicious Old Bay Goldfish are the perfect finger food appetizer. Goldfish crackers flavored with Old Bay seasoning for a fun spicy afternoon snack.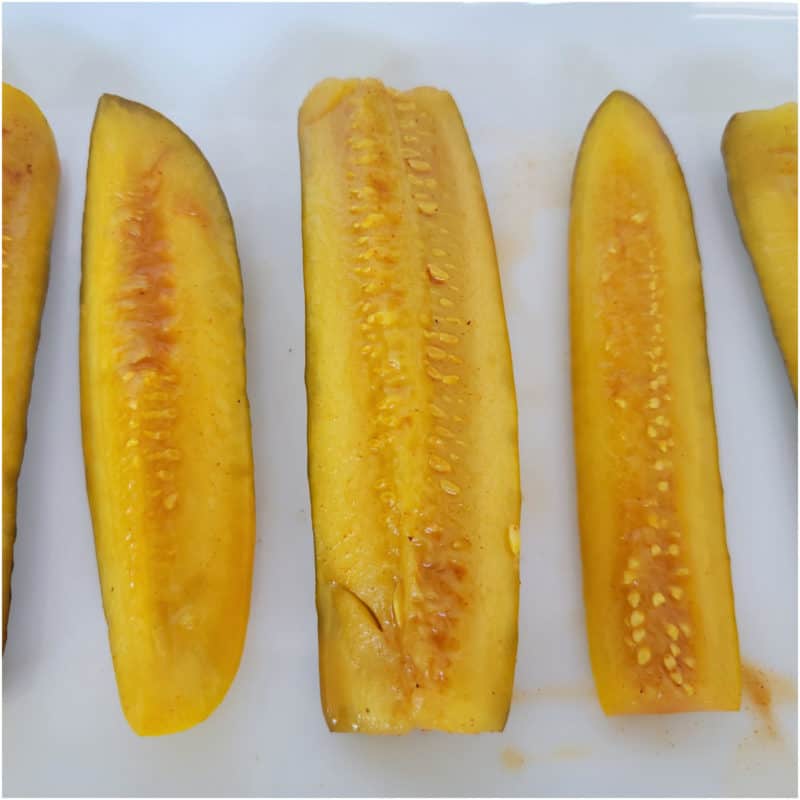 Surprise your guests with these fun flavored Taco Pickles! They can be made ahead of time so you don't have to stress about spending time in the kitchen during the big game.
We also have Ranch Pickles and Kool Aid Pickles.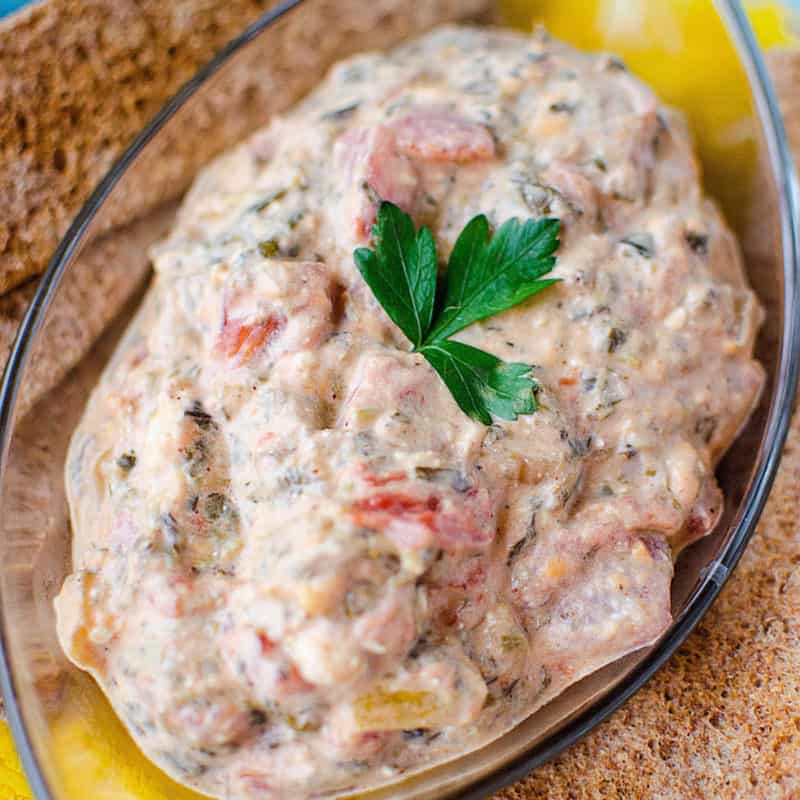 Add a south-of-the-border twist to your tailgate dip rotation with our Crock Pot Mexican Spinach Dip. This Mexican twist on spinach dip uses zesty and flavorful aromatics like peppers, chilis, and cumin to add heat and delight the senses. Serve it with crackers, bread crisps, or cut vegetables.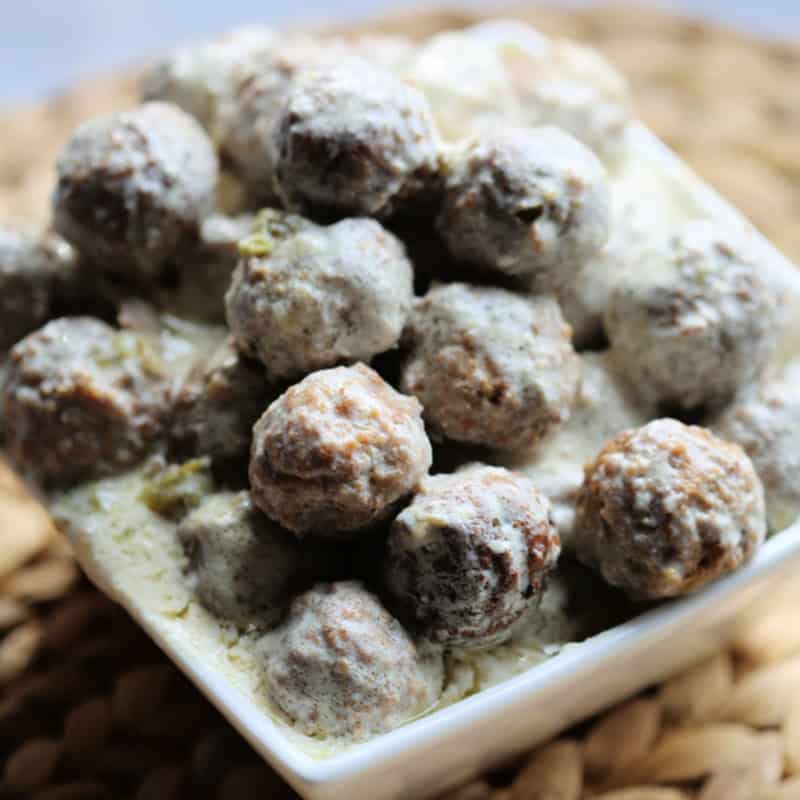 Swedish meatball leftovers double as an excellent meatball sandwich filling. This comforting side is a year-round winner.
For a quick and easy game day appetizer try air fryer Jalapeño Poppers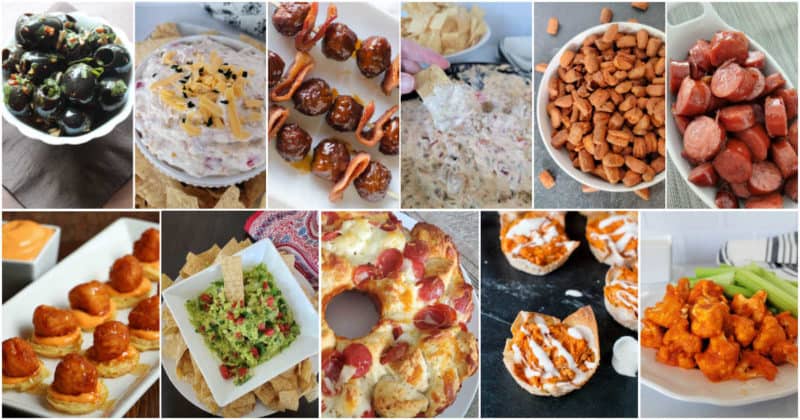 Favorite Kitchen Tools
Heat resistant potholders - A couple of years ago, we had a fire scare when we didn't realize we had turned a stove burner on, and a cloth potholder caught fire. Thankfully we walked by the kitchen and saw the smoke and were able to get it out ourselves. Since then, we have only used these heat-resistant potholders.
Sheet Pan - We are huge fans of these baking sheets with sides. You don't have to worry; you will remove the cookies from the oven and have them slide right off.
Microwave Silicone cover - I swear by these lid covers to help prevent butter splatters when melting butter in the microwave. I have had way too many butter explosions while baking. These lid covers help keep the butter in the bowl and not on the roof of your microwave.
Crockpot - We suggest using a crockpot that has a digital timer that automatically switches the slow cooker to warm after a set amount of time. This helps make sure your dinner cooks perfectly and you don't have to stress about what time it is going to be done.
Mix n Chop - We use the mix n chop to break up the sausage and love it.
Vegetable chopper - This is a huge time saver for chopping veggies.
Large Mixing Bowl - We are big fans of this glass batter bowl that has a handle. It makes it easy to mix ingredients and keeps the mixing bowl steady on the counter.
Recipe Tips
Printable recipe card instructions are available in each recipe post. Just click on the recipe name and go to the blog post.
Nutrition information, including calories, protein, calcium, carbohydrates, fiber, vitamin c, potassium, cholesterol, sodium, trans fat, monounsaturated fat, polyunsaturated fat, and more, will vary depending on the products used.
Great Recipes everyone will love!
Dip Recipes - Our favorite sweet and savory dips perfect for Game Day Parties!
Cream Cheese Recipes - Do you have a block of cream cheese in the fridge? Try one of these easy recipes!
Vegetarian Air Fryer Recipes - Perfect for making vegetarian appetizers that never touch meat.
Vegetarian Slow Cooker Recipes - Tons of great game day dips that can be made separate from meat based dips.
Kielbasa recipes - The perfect kielbasa recipe for game day!
Rotel Recipes - All of our recipes that include Rotel Diced Tomatoes and Green Chilies.
Do you love recipes? Check out our copycat recipes, dessert recipes, and our CrockPot Recipes.
Follow Tammilee Tips on MSN, Facebook, Instagram, and Pinterest, for all of our recipe posts.