If you are visiting Puerto Vallarta make sure to be prepared for amazing food! Be ready to eat! There are so many amazing restaurants in Puerto Vallarta!
It was hard to just pick this list of restaurants and not have a giant list. I wanted to make sure and highlight restaurants that I absolutely loved and can't wait to go back and enjoy.
Amazing Restaurants in Puerto Vallarta, Mexico! From taco stands to fine dining these are the restaurants not to miss during your trip!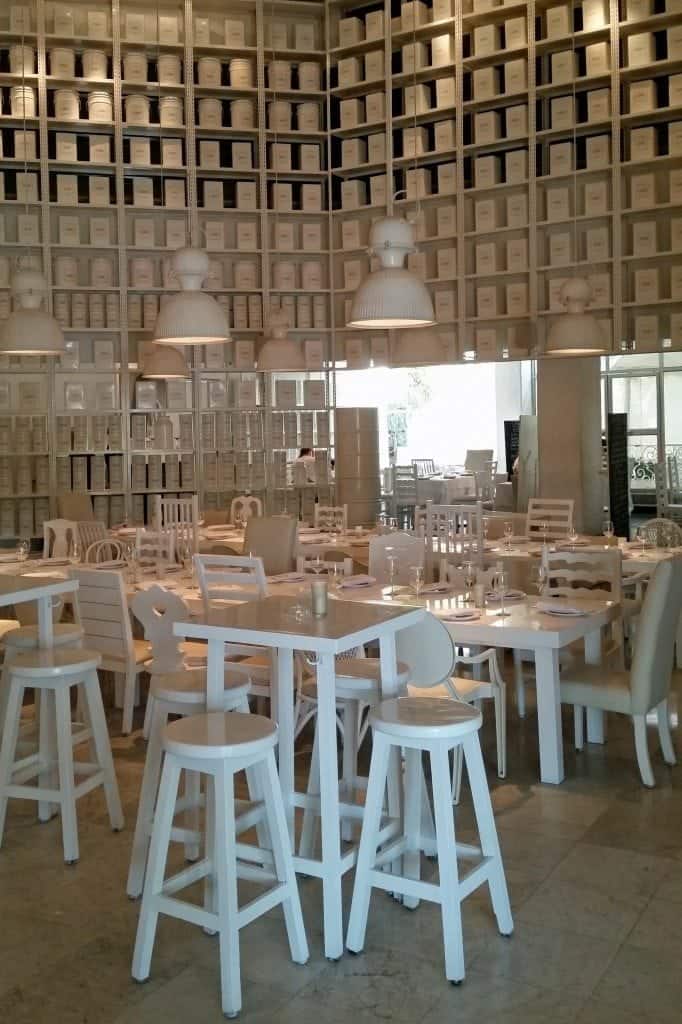 Puerto Vallarta Restaurants
La Leche
This restaurant is unlike any restaurant I had ever visited. The entire restaurant is white! The decorations, the plates, the paint, everything is milk-white. This is beautiful on its own but it also makes your food look so good on the plates.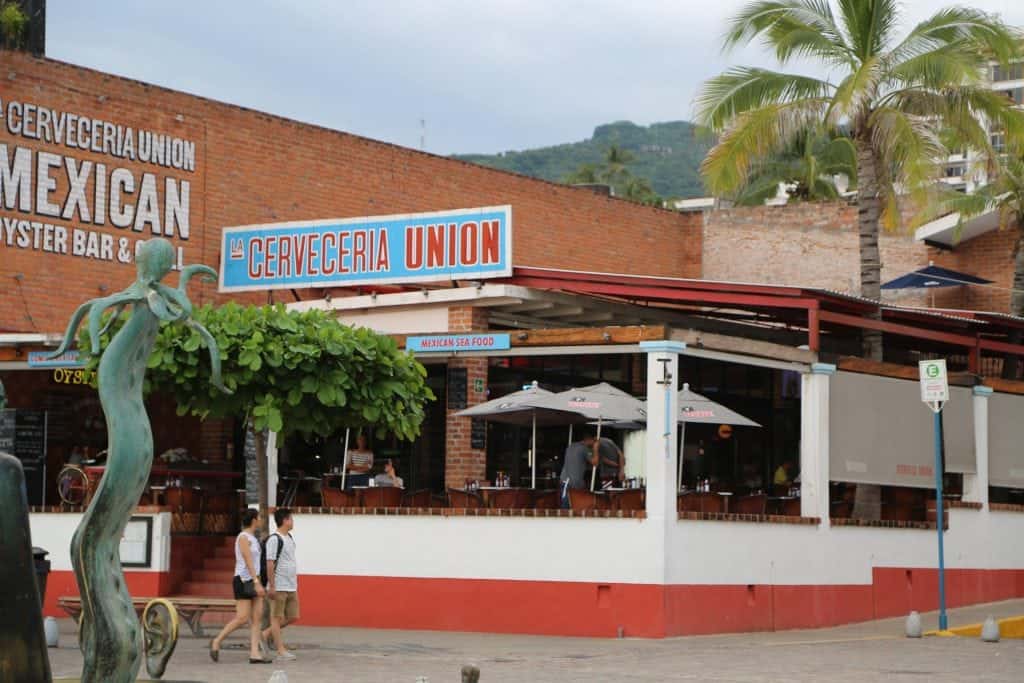 La Cerveceria Union
Located right on the Malecon in the heart of Puerto Vallarta La Cerveceria Union is one of the first beer-focused restaurants in Puerto Vallarta.
Don't worry they also have amazing food and margaritas! Please order the Molcajete Queso Verde from the appetizer menu. You will not be disappointed in this bowl of bubbling cheesy goodness.
I wasn't sure what to expect when I ordered it and I have to say it blew my mind and taste buds. So dang good!
They also have an oyster bar with fresh oysters prepared however you like them. My entire table raved about how great the food was and how much they enjoyed the restaurant.
It has an open view out over the Bay of Banderas and you can enjoy the breeze while enjoying lunch or dinner.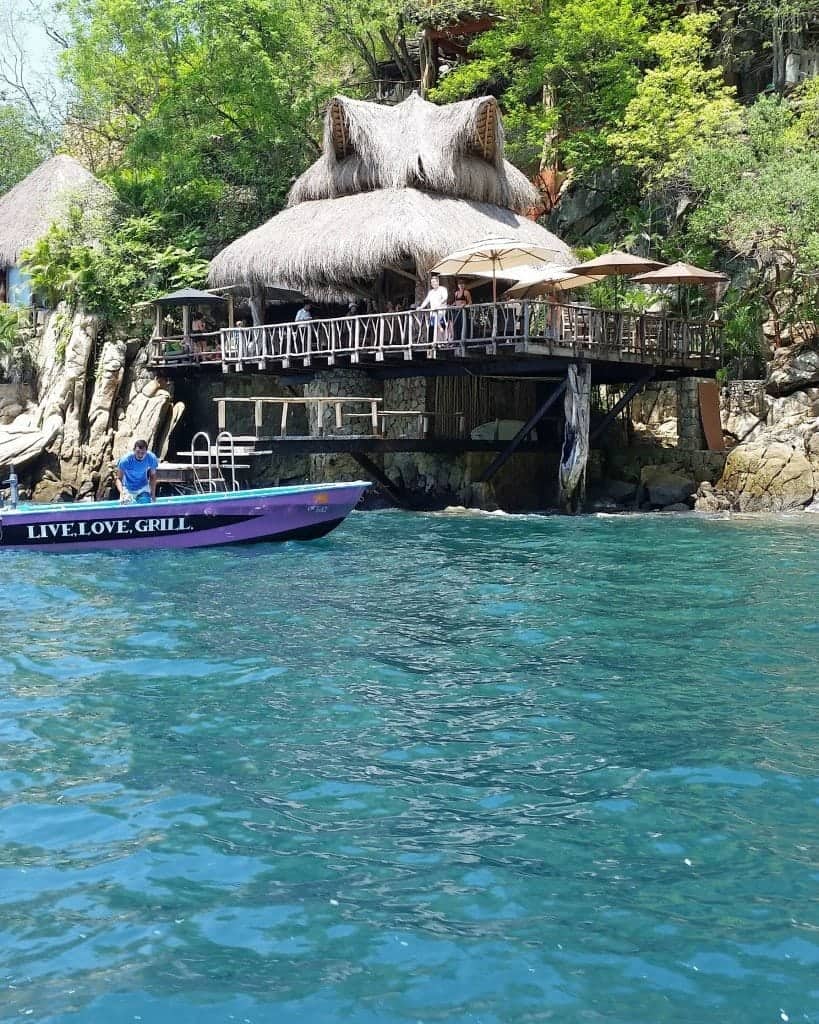 This may be one of my top 5 restaurants in the world. Only accessible by boat or hiking this reservation only restaurant will blow your mind.
I highly suggest taking a water taxi to the restaurant so you get the experience of pulling up and seeing the restaurant perched on the hill.
Bring a swimsuit so you can visit the private "island" in front of the restaurant. Check out this post to see more photos and my review of the Ocean Grill.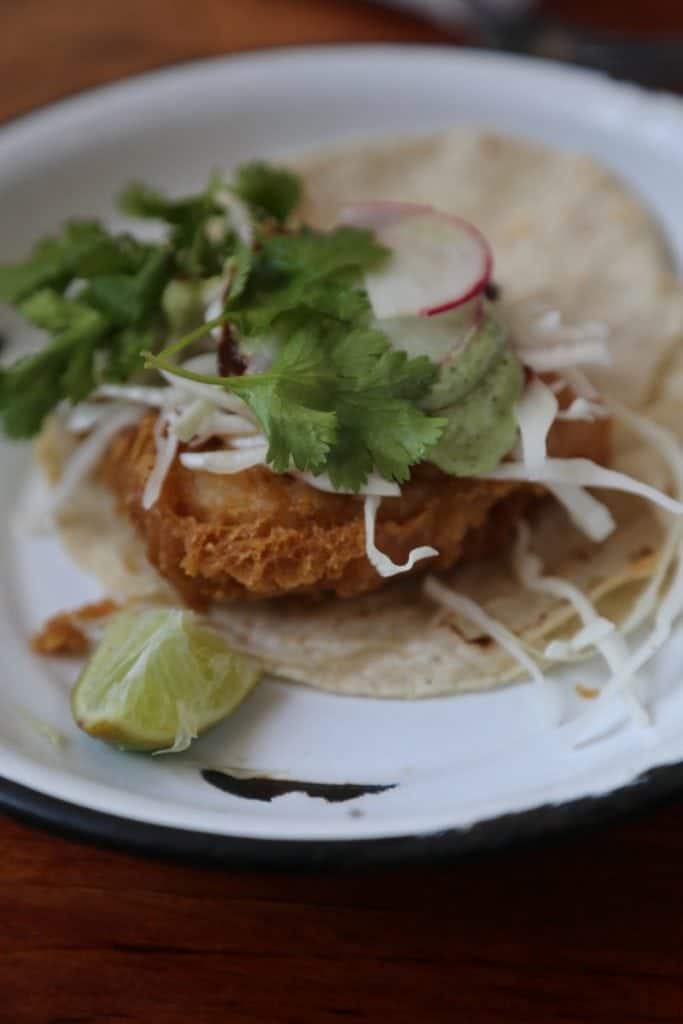 Ok, I know this is not a restaurant per se but you will eat a lot of food and not leave hungry so it works.
The PV Taco Tour takes you to 8 stops around town that specialize in tacos, also churros and mezcal.
When you take this tour make sure you are hungry and ready to eat delicious tacos!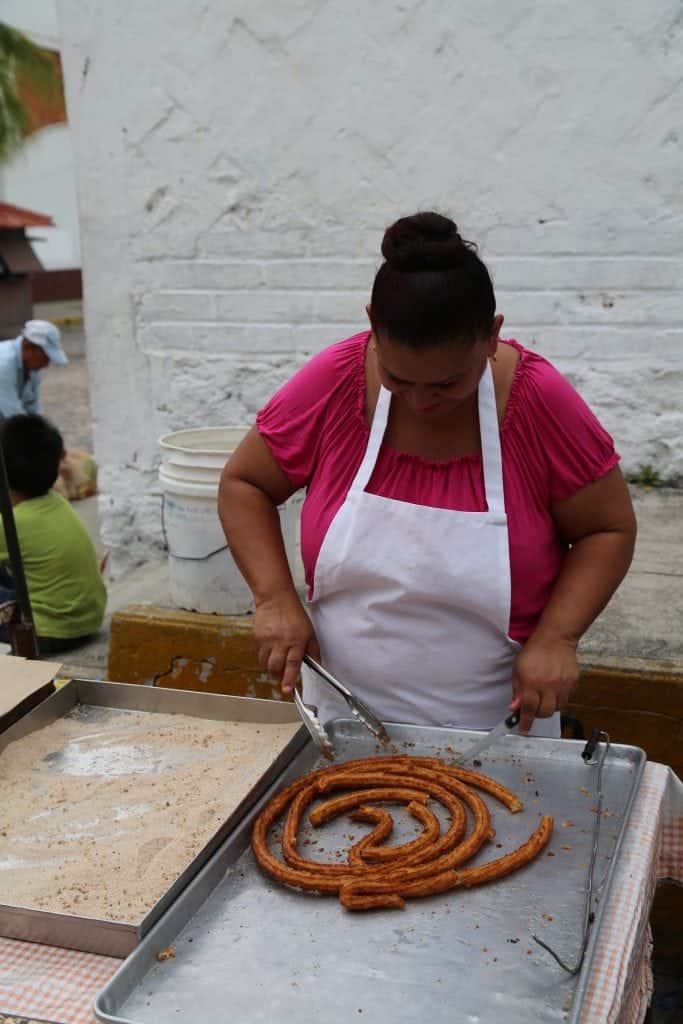 Churro Stand
During the PV Taco Tour, you visit an amazing churro stand. This churro stand is worth stopping at any time you are near it!
Trust me Costco churros will never be the same after you enjoy a fresh one on the side of the road in Puerto Vallarta
Gabby's
Gabby's is located a few blocks off the Malecon and has one of the best mango margaritas I have ever tried. They serve Mexican food that is beyond delicious!
Make sure and try the mole, John said it was very complex in flavor and delish! Also, the guacamole is meant to be shared but we won't judge if you eat the entire bowl yourself…it is that good!
This is just a few of the amazing restaurants in Puerto Vallarta! This is a city that you can visit a different restaurant for every meal for a week and still find a new one the next time you visit.
Additional Puerto Vallarta Resources
Things to do in Puerto Vallarta – All the things you do not want to miss during a trip to Puerto Vallarta.
Puerto Vallarta by Cruise – Check out what it is like to cruise into Puerto Vallarta
Puerto Vallarta Botanical Garden
Villa Premiere Boutique Hotel – Check out what it is like to stay at this gorgeous hotel right on the Bay of Banderas