A huge thank you to Carnival Cruise Lines for hosting us on the Carnival Breeze!  Are you ready to relax and enjoy some great music, amazing beer and pure relaxation? That is how I would describe an evening at the Red Frog Pub. The Red Frog Pub has a Caribbean vibe, great music, small bites, and so much more.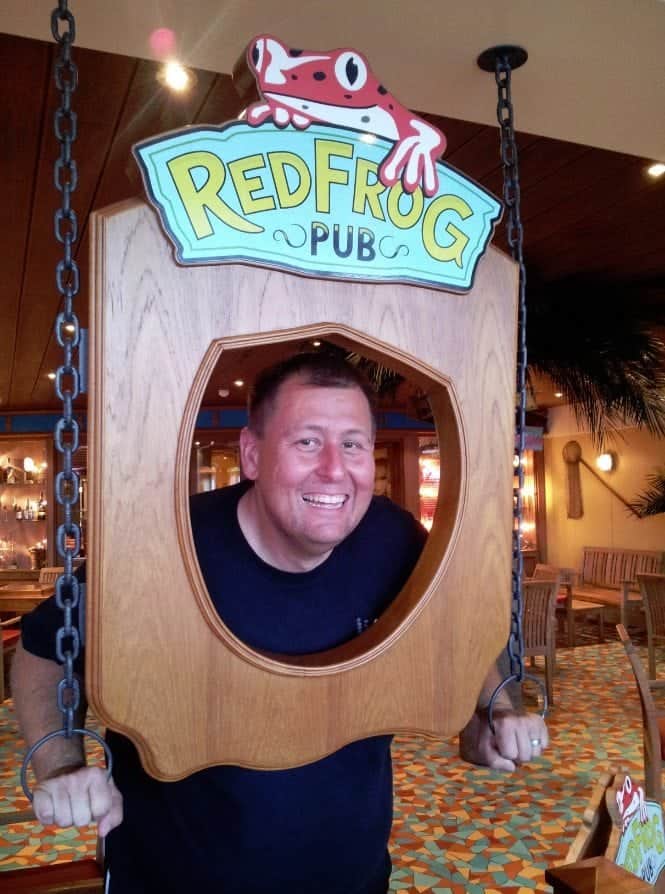 John was trying to be the new mascot for the Red Frog Pub while we were on the Carnival Breeze. When you walk into the Red Frog Pub you are invited to Live Thirsty!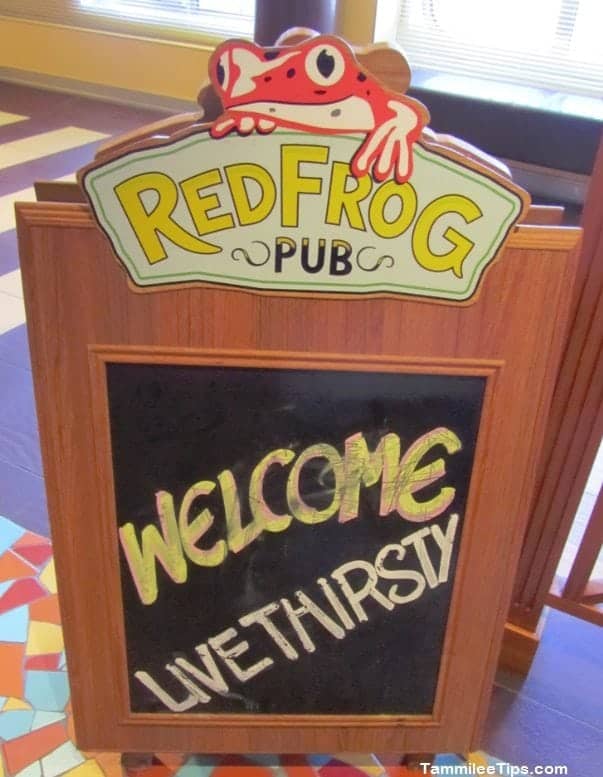 I definitely suggest arriving at the Red Frog Pub thirsty and ready to enjoy a beautiful cocktail or beer. The bartenders know how to mix up one heck of a good frozen cocktail.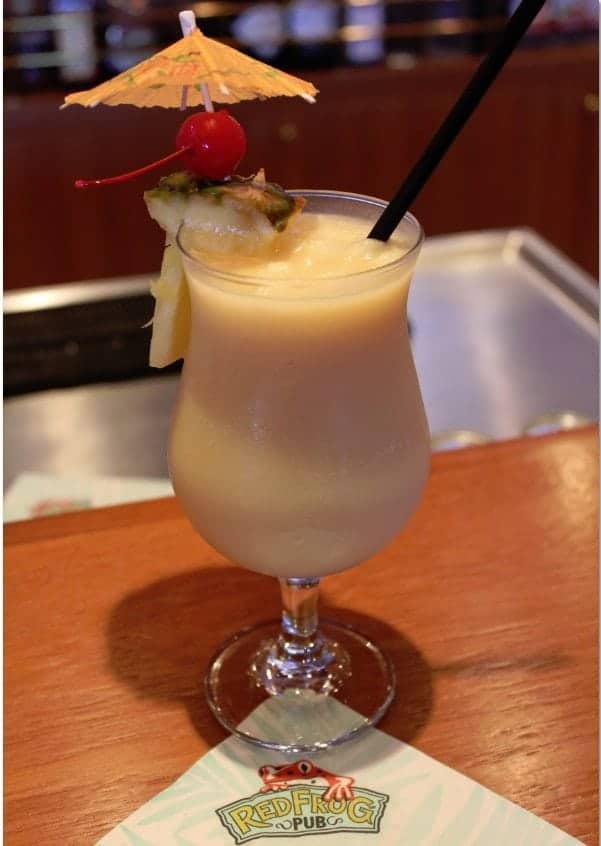 I wish I could remember the name of the cocktail I enjoyed while relaxing in the Red Frog Pub. I guess I was a bit too relaxed and just soaking up the atmosphere. I asked the bartender to make me a frozen fruity drink and boy did he deliver. This drink was smooth, fruity and oh so delicious!!!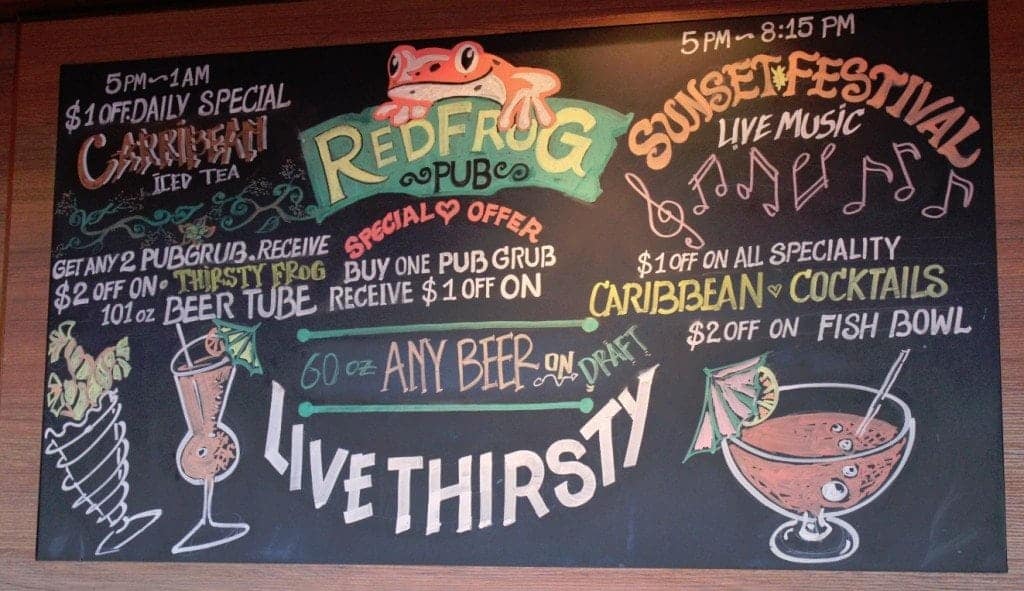 You can get individual size drinks or go for a fish bowl and share with friends. If you are really really thirsty you can order a 101oz beer.  The Red Frog Pub offers appetizers and other food for a minimal charge. The coconut shrimp platter was less than $5 when we were on the Carnival Breeze. The restaurant also has a seriously yummy dessert menu filled with Caribbean flavors.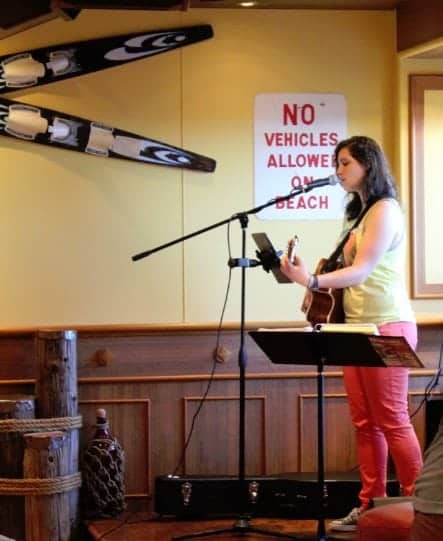 During the afternoon and evenings there is live music in the Red Frog Pub. The singer pictured above was absolutely amazing. I could have sat and listened to her great voice for hours and hours.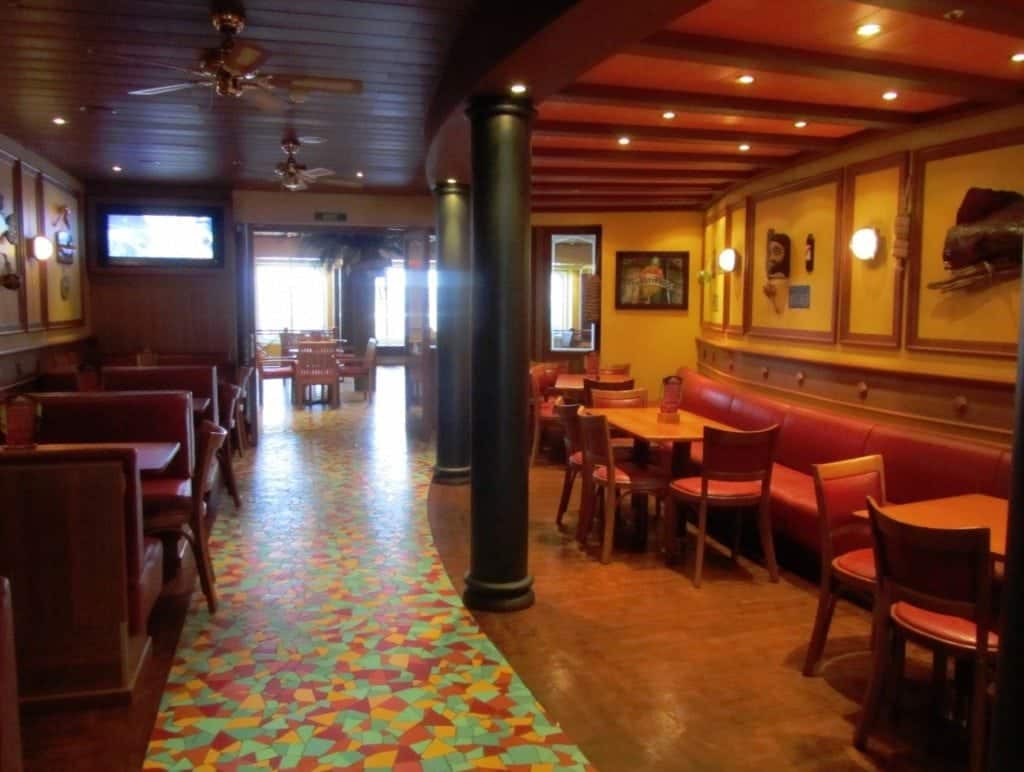 There is ample seating available in the Red Frog Pub. You can sit at the bar or enjoy one of the comfortable tables in the pub. If you are traveling with a group there are tables available that will fit a group. We stopped into the Red Frog Pub multiple times before the comedy shows at the Limelight Lounge. On one of the nights, one of the comedians joined the singer and played on stage at the Red Frog Pub.
The staff at the Red Frog Pub is fantastic! They were all really friendly and a lot of fun to talk with. They were very easy going and truly fit the relaxed Caribbean vibe of the Red Frog Pub.
Additional Carnival Breeze Resources
Balcony Stateroom photos and video
 Looking for more information on the Carnival Breeze? Check out all of our posts on the Carnival Breeze