Super easy light up trees made with tomato cages perfect for holiday decorations. I love being able to use things we already have to create a fun outdoor holiday decoration.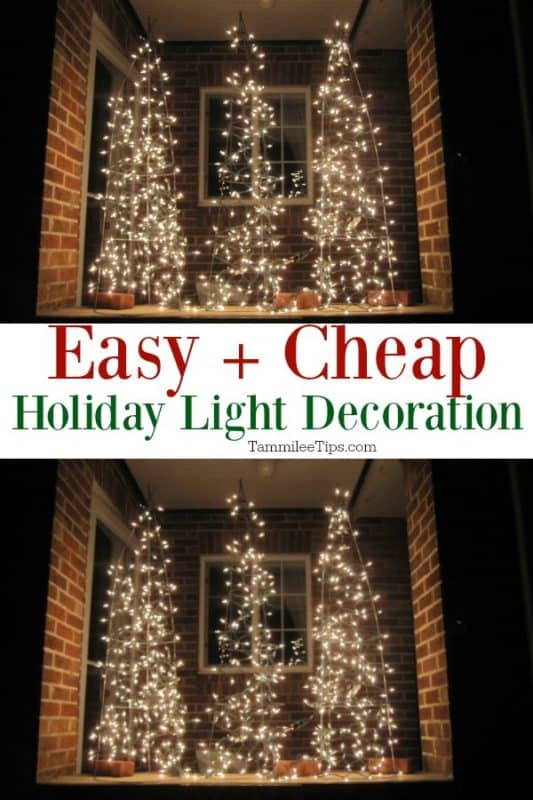 How to Make a Tomato Cage Holiday Tree
I really wanted to decorate our new house this year but did not want to go out and spend a ton of money on holiday decorations.
These holiday trees are made with tomato cages and twinkle lights. I just wrapped the lights up and down the tomato cages and I was done.
We used bricks to hold the light up trees in place since we live in a really windy area of Spokane.
You could also use stakes and hold them in the ground if you wanted them out in the grass and not on your front porch.
I love how cute and fun they look on the front porch.
You can join us on Pinterest for tons of fun holiday recipes and tips!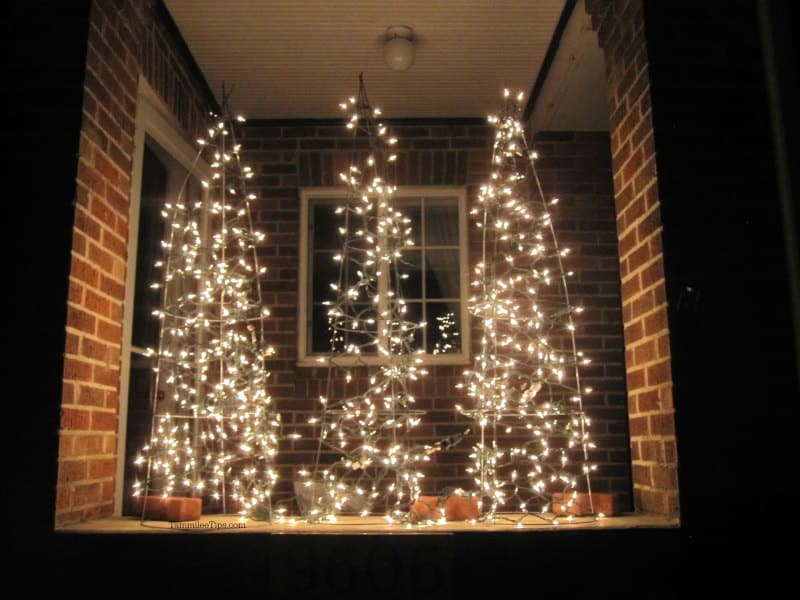 Check out these other great Christmas Recipes and ideas:
The holidays can be crazy busy and hectic! Our goal is to help you enjoy as much of the holidays as possible with easy to follow recipes that taste great, look amazing, but don't cause a ton of additional stress to make them.