How to make Holiday Simmering Potpourri Crock Pot in minutes! So easy to make and the house will smell amazing.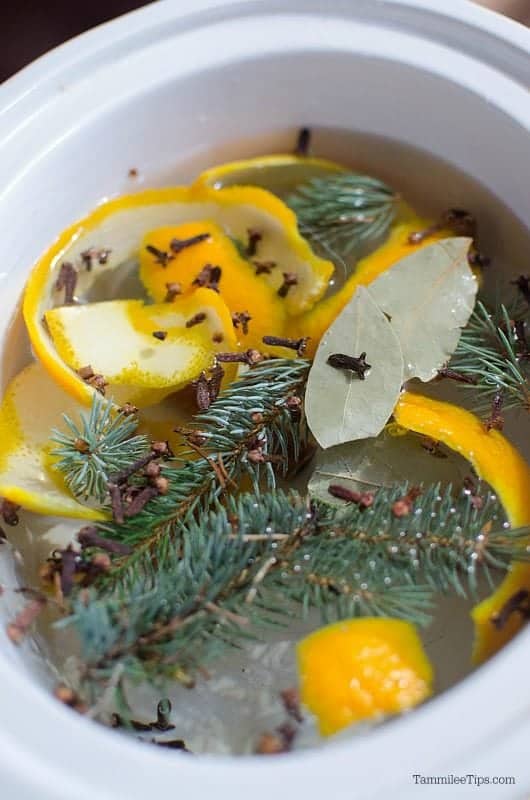 Homemade Holiday Simmering Potpourri Crock Pot
Are you having friends and family over for the holidays and want to make sure your house smells amazing.
Today we are sharing how to make homemade Holiday Simmering Crock Pot Potpourri. I love using this easy recipe to make sure my house smells amazing when we have guests over.
A lot of the times I will make this up when I am home alone just because it puts me in the holiday spirit and it is so easy to do.
How to make Crock Pot simmering Christmas Potpourri! Use your slow cooker to make sure your house smells great!
Perfect for the holidays! Orange Slices, Cloves, and more make your home smell amazing.
Are you getting into the holiday spirits! I still can't believe it is almost December and the holiday season. This year has flown by so quickly. I can't wait to celebrate with family, knowing that our house smells amazing.
I also love that I don't have to worry about having lit candles in the house while there are kids running around.
We also have a Stovetop Christmas Potpourri with fresh cranberries that you can make in a saucepan.
You can make an amazing hostess gift by placing all of the ingredients minus the water in a mason jar with a cute gift tag or label.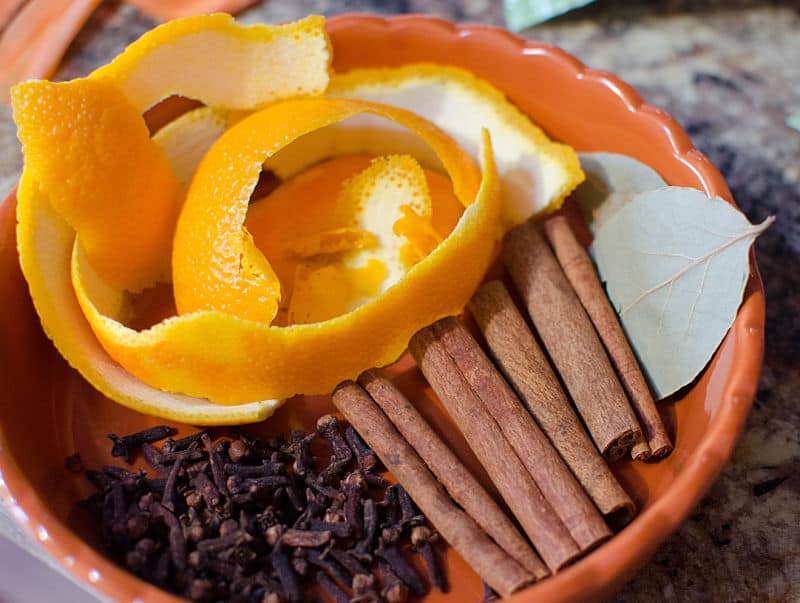 Ingredients
Water
Cinnamon Sticks
Orange Peel
Whole Cloves
Bay Leaves
Large Sprigs of Pine Needles
Additional crockpot potpourri ingredient options - star anise, citrus, apples, nutmeg spices, lemon slices, fresh rosemary sprigs, a splash of vanilla extract, almond extract, ginger, essential oils, dehydrated orange slices or fresh orange slices, or clove.
We love using fresh ingredients and spices to create an amazing Christmas aroma this time of year. It is a quick and easy way to add amazing holiday scents to the house.
This recipe can be adapted to make a fall potpourri and/or stovetop potpourri.
Equipment
Crockpot - We suggest using a crockpot that has a digital timer that automatically switches the slow cooker to warm after a set amount of time.
Recipe Tips
You may need to add additional water as the holiday potpourri slow cooker simmers on low heat.
Printable recipe card slow cooker instructions below.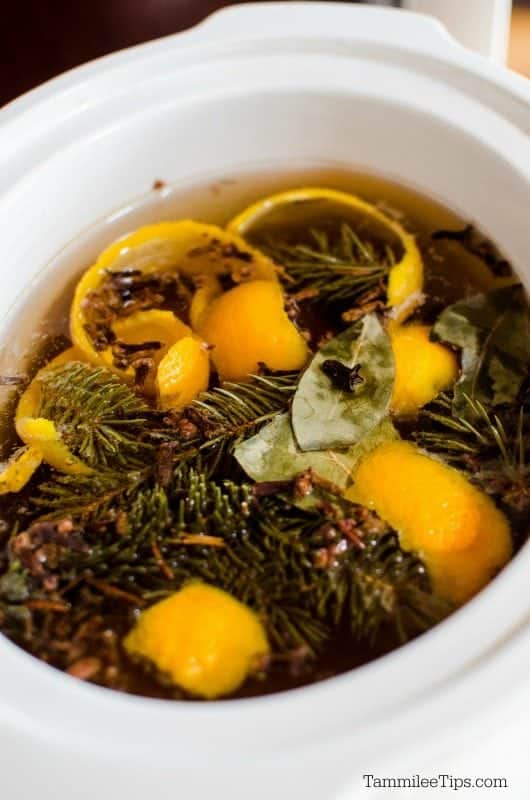 I love that a little bit of holiday scent gets everyone in the mood, relaxed, and ready for the holidays.
Great Christmas Recipes
You might also love these Christmas recipes:
Crock Pot White Hot Chocolate Recipe
Crock Pot Chocolate Caramel Dump Cake
Crock Pot Cranberry Barbecue Meatballs
Dont miss these amazing Christmas cookies!
Do you love recipes? Check out our copycat recipes, dessert recipes, and our CrockPot Recipes.
Follow Tammilee Tips on MSN, Facebook, Instagram, Pinterest, and Twitter for all of our recipe posts.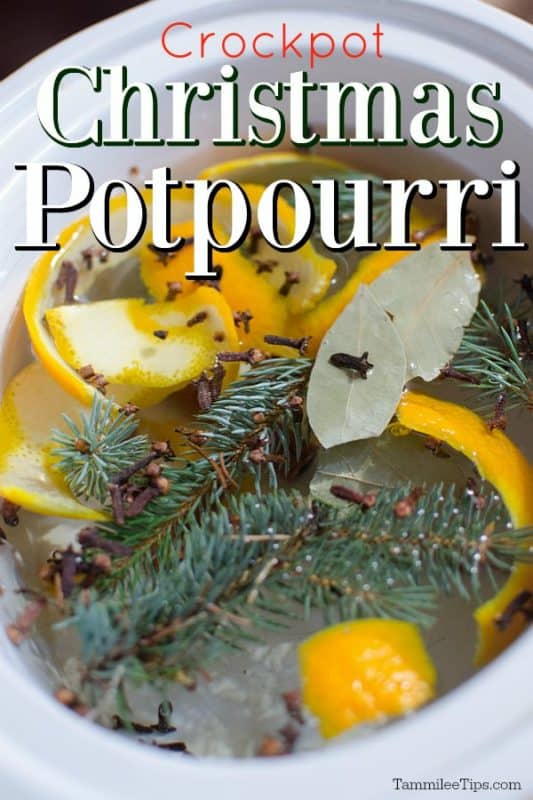 Enjoy! Your house will smell amazing!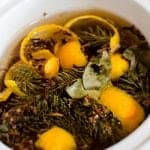 Print Recipe
Crock Pot Holiday Simmering Potpourri
How to make Homemade Crock Pot Holiday Simmering Potpourri! The slow cooker helps make your house smell perfect for the holidays
Instructions
Combine all ingredients in the slow cooker

Turn on high and when it gets to it's maximum heat (two hours), remove lid and let the liquid evaporate into the room/house.

Contents can be cooled down and stored in a container to be re-used one more time within a few days, you may want to add more water is it evaporates
Originally shared on October 30, 2016. Updated October 2020, November 2022