I am so excited to share with you our favorite top things to do in Spokane Washington. I have lived in Spokane for over 15 years now and love living in this great city. There are so many fun things to do and see during a visit or for locals.
From time spent outdoors exploring gorgeous parks to face planting in a plate of delicious local food there truly is something for everyone to enjoy in Spokane.  Over the past few years, Spokane has gone through a really cool expansion of things to do. I love that every time we explore the city we find something new to do.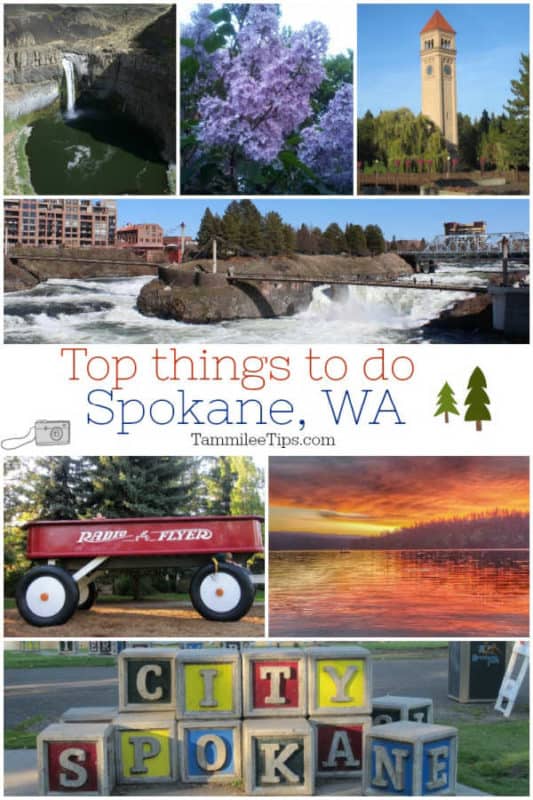 Epic Things to do in Spokane
Visit Riverfront Park
Riverfront Park is in the heart of Downtown Spokane. You can't miss Spokane's iconic clock tower when driving through the city. Riverfront Park is home to many attractions and things to do in Spokane. Including a ton of festivals, live concerts, movies in the park and so much more.
The park is currently being revitalized and has major construction happening until 2020. It is going to be so cool to how they turn the park into a year-round park.
Slide down the World's Largest Radio Flyer Red Wagon
The Red Flyer Wagon in Riverfront Park is an icon of Spokane. This was one of the first places I wanted to visit and take photos of when I moved to Spokane. Granted I moved in January so I waited until spring so I didn't freeze to the slide. lol! The Red Wagon sculpture was created in honor of Washington State's 1989 Centennial. It was a gift from the Junior League of Spokane, many local businesses and the Spokane Arts Commission to the children of Spokane.
Feed the goat in Riverfront Park
You HAVE to feed the goat in Riverfront Park. I mean seriously where else other than Spokane can you feed a metal garbage-eating goat. The garbage-eating goat is located in Riverfront Park!
Ride the 1909 Looff Carrousel
The 1909 Looff Carousel recently went through a full upgrade into a new temperature-controlled building that will hopefully help to preserve this great historic carousel. Located in Riverfront Park the Looff Carousel is fun for all ages.
Ride the Spokane SkyRide
The Spokane Skyride is a cable car experience that takes you in a gondola over Spokane River and Spokane Falls. The ride is 15 minutes long and a great way to see the city from a different perspective. One thing to know is the gondolas are not air-conditioned they have small windows that let in fresh air and you can take pictures through. If you are visiting on a hot day be prepared for the gondolas to be warm!
Be like Macklemore and head Downtown!
Macklemore and Ryan Lewis shot their world-famous music video Downtown in Downtown Spokane. Ryan Lewis was born in Spokane in 1988 and has returned home many times. Macklemore and Ryan Lewis have spent time in Spokane including shooting their videos.
The Downtown video features
The Fox Theater
Boots Bakery
Downtown Spokane Streets
A cruise down Sprague Ave
and a random jump to Pike Place Market in Seattle and one heck of a moose motorcycle.
The moped store is Northtown Auto Liquidators at Division and Garland. You can see the large inflatable dog on the roof.
The spray painting tag was done at graffiti alley behind the Crescent Warehouse between Lincoln and Monroe (we have not checked to see if it is still there)
Wander the Spokane Sculpture Walk
Wander along the Spokane River from Riverfront Park towards the University District and enjoy beautiful sculptures along with a great view of the Spokane River.  There are 21 pieces of sculpture art along the sculpture trail.
Enjoy local shopping
Spokane has a huge assortment of great local stores to visit. One of the things that have really impressed me over the 10+ years I have lived in Spokane is how focused locals are in supporting each other.
One of our favorite local brands is Dandles Candles! Keep an eye out for these great candles at local markets and boutiques. Dana does amazing things in her workshop to create amazing candles that look so good and smell even better.

Spokane Wineries
Spokane has a great variety of local wineries with tasting rooms right downtown. You can walk from your hotel or park downtown and visit multiple wineries easily in an afternoon.
Check out our post on Arbor Crest Winery for a great place to enjoy a picnic and view over Spokane.
Visit Greenbluff for local produce and fun
Depending on the time of year there is always something happening at Greenbluff. From the harvest festivals to Christmas tree farms plus local fruits and veggies. We try to go out at least once every summer to stock up on local produce.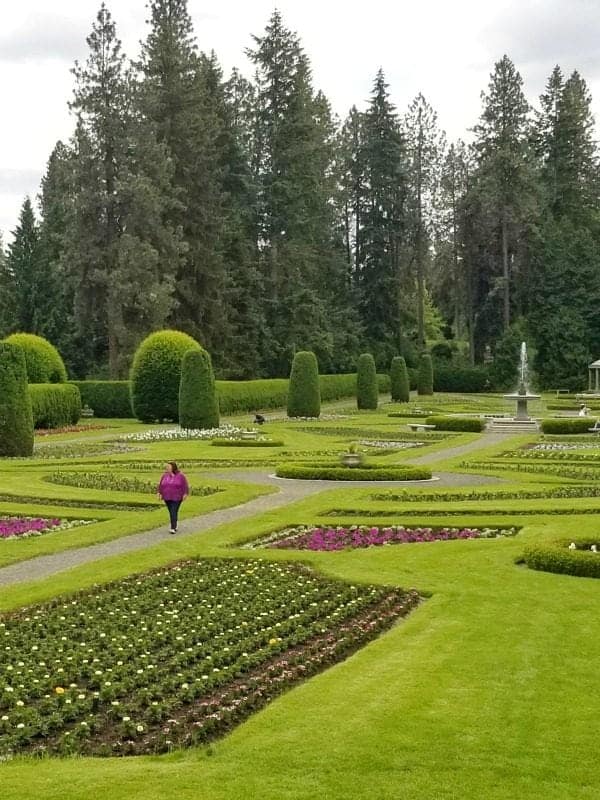 Manito Park Gardens
If you need a moment to soak in the gorgeous scenery and just relax head to Manito Gardens. Especially in the spring and summer when the flowers are in bloom and absolutely gorgeous. Don't miss the rose gardens, dahlias, Japanse gardens, and conservancy. There are 90-acres of beautiful flowers and plants to explore.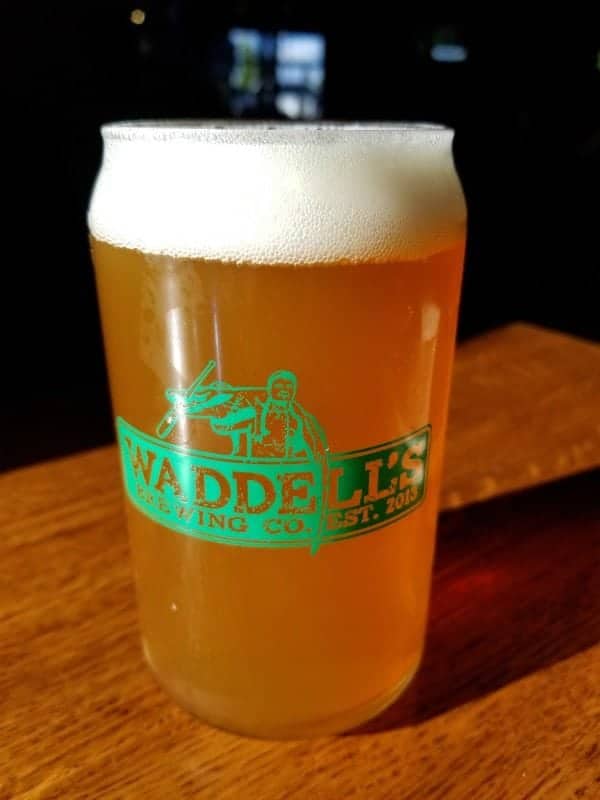 Spokane Breweries
The Inland Northwest Ale Trail is the perfect roadmap for exploring the city and sipping on a delicious brew or two. There are forty-six stops currently on the ale trail spreading all over Eastern Washington and into Coeur d'Alene. While we don't suggest visiting all of them in one trip you can easily visit a couple of them.
Cat Tales 
Cat Tales is a rescue facility that takes care of large cats just north of Spokane.  During our last visit, they also had a bear and a few other unexpected surprises. They do a great job of educating guests on rescuing big cats and the work they are doing.
Address - 17020 N Newport Hwy, Mead, WA 99021
Phone - (509) 238-4126
Nishinomiya Tsutakawa Japanese Gardens
The Nishinomiya Tsutakawa Japanese Garden at Manito is one of our favorite places to relax in Spokane. I could spend hours taking pictures in the gardens and watching the giant koi swim by. It is amazing how you can be in the middle of a city and find such a peaceful quiet place to relax.
Address: 2024 S Bernard St, Spokane, WA 99203
Phone: (509) 363-5455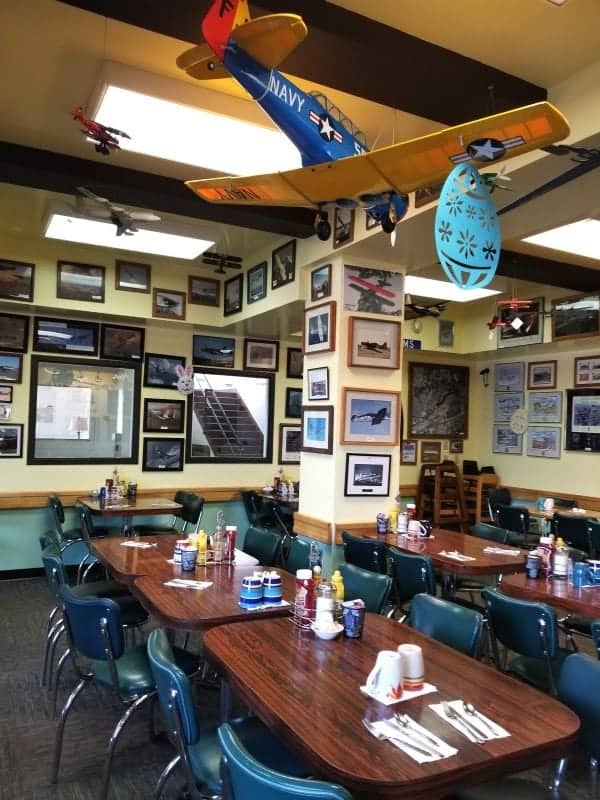 Watch plane take off and enjoy a great breakfast at Skyway Cafe in Spokane Valley
Skyway Cafe in Spokane Valley is one of our favorite Spokane Restaurants to visit. You get a great meal along with the entertainment of watching the planes at Felts Field.  You can't go wrong with breakfast or any meal at Skyway Cafe. This is pure goodness on a plate!
Address: 6105 E Rutter Ave, Spokane, WA 99212
phone - (509) 534-5986
Spokane Indians Baseball Game
The Spokane Indians play in the Spokane Valley at Avista Stadium The Spokane Indians 2018 season runs from June 15th to September 3rd. The Spokane Indians are part of the short-season Class A-Short Season Northwest League.  The Spokane Indians have been a farm team of the Texas Rangers since 2003.
Address - Avista Stadium, 602 N Havana St, Spokane, WA 99201
Phone: (509) 535-2922
Spokane Chiefs Hockey Game
The Spokane Chiefs Hockey Team plays at the Spokane Arena normally between September to April depending on if they make it to the WHL Playoffs. The Spokane Chiefs are part of the Western Hockey League (WHL) and feature up and coming 16-20-year-old players. Many players have gone on to play in the NHL including local fan favorite Tyler Johnson who was born in Spokane and now plays for the Tampa Bay Lightning. A night out watching the Spokane Chiefs is a great way to enjoy the great sports atmosphere in Spokane.
Address - Spokane Arena, 720 W Mallon Ave, Spokane, WA 99201
Phone - (509) 535-7825
Northwest Museum of Arts and Culture
Locally known as the Mac Museum. The museum of arts and culture brings in great exhibits to showcase arts, history, and more.
Address: 2316 W 1st Ave, Spokane, WA 99201
Phone - (509) 456-3931
Cheer on the Zags
Spokane has basketball fever with the Gonzaga Bulldogs continuing to rock the courts and play a great game of basketball.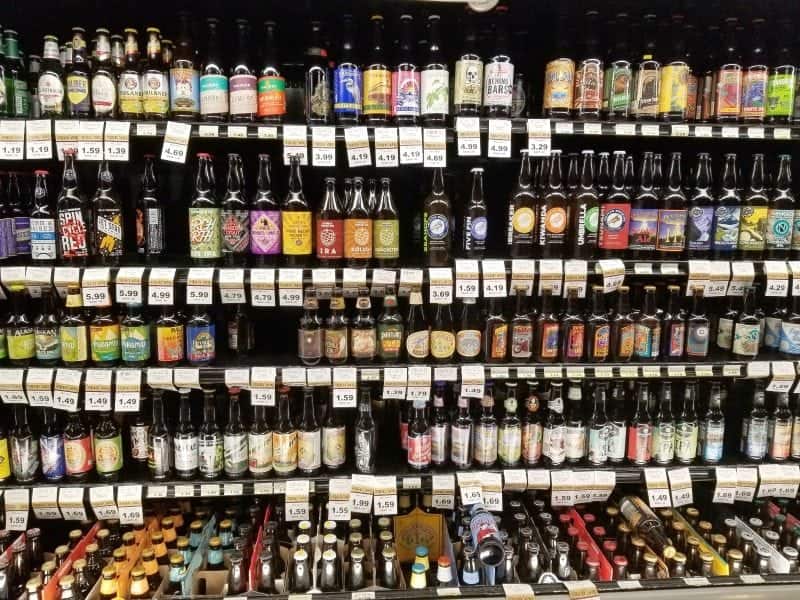 Go around the world in 80 beers at Huckleberry Market
Work on becoming a beer connoisseur by joining the around the world in 80 beers club. All you have to do is purchase the 69 designated beers and 11 of your choice as you sip your way around the world.  When you turn in your beer connoisseur checklist you receive a members-only t-shirt and get your photo on the wall of beer fame.
Address: 926 S Monroe St, Spokane, WA 99204
Phone - (509) 624-1349
Drive the Spokane City Drive
Take a drive along Spokane City Drive to see iconic spots around town.  There are twenty-one must-see spots along City Drive. You can also take excursions and side trips from the main route if you want to explore more of a specific area.
Bing Crosby Collection at Gonzaga University
Bing Crosby attended Gonzaga University and grew up in Spokane before heading to Hollywood. The Bing Crosby Collection features thousands of items of Bing Crosby Memorabilia
Address - 508 E. Sharp Avenue, Spokane, WA 99258
Free visitor parking is available behind the Crosby House Museum.
Wander into the many art galleries in Spokane
Enjoy First Friday on the first Friday of each month and enjoy special discounts and opportunities to view great art and taste local Spokane food. The First Friday events run from 5-8pm.
See a show at the INB Downtown Spokane
Spokane has the amazing INB Performing Arts Center right downtown. The INB is the place to go for the Best of Broadway events, National Geographic Live events and so many fun concerts.
Address: 334 W Spokane Falls Blvd, Spokane, WA 99201
Phone - 509.818.3437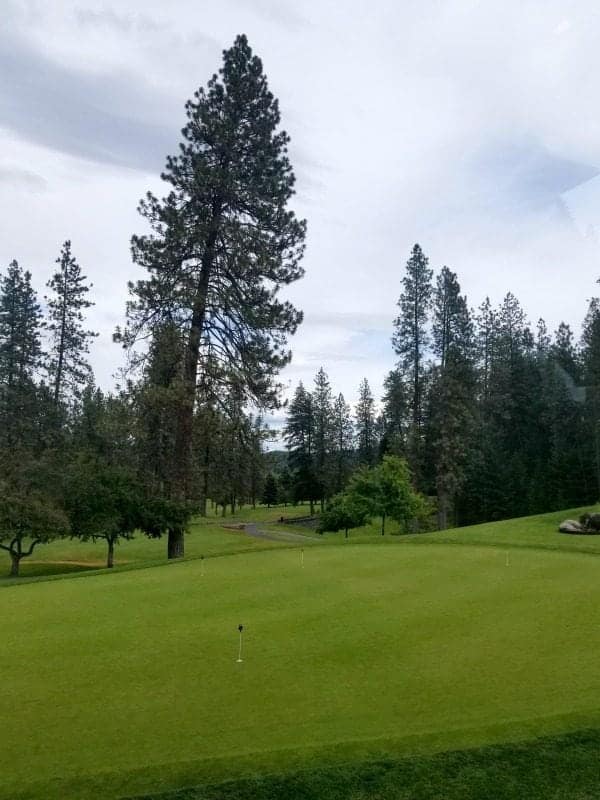 Spend the day golfing
Spokane is home to four municipal golf courses along with three additional country courses and country club courses so there is a course for every golfer.
Indian Canyon Golf Course - 1000 S Assembly Rd, Spokane, WA 99224
Downriver Golf Course - 3225 N Columbia Cir, Spokane, WA 99205
The Creek at Qualchan Golf Course - 301 E Meadowlane Rd, Spokane, WA 99224
Esmeralda Golf Course - 3933 E Courtland Ave, Spokane, WA 99217
Also, don't miss the world-famous Coeur d'Alene Resort golf course with the floating green! Located about 45 minutes to an hour from Spokane this world-class golf course is not to be missed.
Coeur d'Alene Resort Golf Course - 900 S Floating Green Dr, Coeur d'Alene, ID 83814
Check out a local casino
See if lady luck is on your side by visiting one of the local casinos near Spokane. Northern Quest Casino and Spokane Tribe Casino are both located in Airway Heights just a few minutes from Downtown Spokane.
Northern Quest Casino - 100 N Hayford Rd, Airway Heights, WA 99001
Spokane Tribe Casino - 14300 W SR-2 Hwy, Airway Heights, WA 99001
Additional things to do in Spokane include the Centennial Trail, State Parks including Mount Spokane State Park and Riverside State Park, the Spokane Symphony, Green Bluff, Mobius Children's Museum,
Spokane Events
Bloomsday
Bloomsday is an annual 7.46-mile run/walk that takes you up the doomsday hill and ends in Downtown Spokane. This annual event brings in more than 50,000 people who participate each year. You want to make sure and register ahead of time and start training for this great race through Spokane. The race will run May 5, 2019
Enter online- bloomsdayrun.org
Entry fee - $20
Entry deadline - April 22
Lilac City Torchlight Military Parade
The Lilac City Parade is the largest Torchlight Military Parade in the nation! In 2021 the parade will be celebrating its 83rd event!
The Lilac City Torchlight Parade salutes our nation's military, empowers local youth, and celebrates the great city of Spokane
Hoopfest
Hoopefest is the world's largest 3 on 3 basketball tournament held downtown Spokane each summer! Even if you are not participating in Hoopfest this is a great event to attend. There are food booths, vendors, and fun happening all weekend in Downtown Spokane.
Gathering at the Falls Pow Wow
August is the annual Gathering at the Falls Pow Wow. This celebration brings tribes from Canada to Arizona together to celebrate and reflect on the gifts of Spokane Falls. You can watch performers demonstrate song and dance styles from many different tribes. There is also a market filled with artwork, jewelry, and indigenous foods.
Address - 507 N. Howard Street, Spokane, WA 99201
Spokane County Fair
The Spokane County Fair is held in the Spokane Valley and includes outdoor concerts, great food and of course rides!
Spokane Country Fair
Address - 404 N. Havana Street, Spokane Valley, WA
Fun things to do near Spokane
Visit Turnball Wildlife Refuge
Turnbull National Wildlife Refuge is near Cheney, Washington, and has a great wildlife loop. You can see moose, Rocky Mountain Elk, tons of birds and even flying squirrels during a visit.
Address: 26010 S Smith Rd, Cheney, WA 99004
Spend the day at Silverwood Theme Park and Boulder Beach
Located in North Idaho Silverwood Theme Park has over 70 rides, slides, shows, and attractions. Boulder Beach has 21 acres of wave pools, gigantic water slides, kid zones, and an amazing lazy river to float the day away in.
Address: 27843 North Highway 95, Athol, ID 83801
Phone - (208) 683-3400
Mica Moon Zip Tours
Zip through eight zip lines and climb the new aerial park at Mica Moon Zip Tours. Located in Liberty Lake, Washington this adventure will have your heart racing as you experience fun new adventures. They even have an aerial canoe ride that is not to be missed.
Address: 23403 E Mission Ave #111, Liberty Lake, WA
Phone - (509) 587-4020
We hope you enjoy these great things to do in Spokane WA! Let us know your favorite things to do in town!
Additional Spokane Articles
Floating the Little Spokane River
Check out all of our Spokane Travel Guides