Flip Flop Nutter Butters
These are my favorite go to treat for summer parties. They are so easy to make and the Flip Flop Nutter Butters just turn out so dang cute! I also really like making the sand for underneath the Flip Flop Nutter Butters. It is so much fun to see people trying to guess what it is made with. I have to say I have yet to have anyone guess correctly.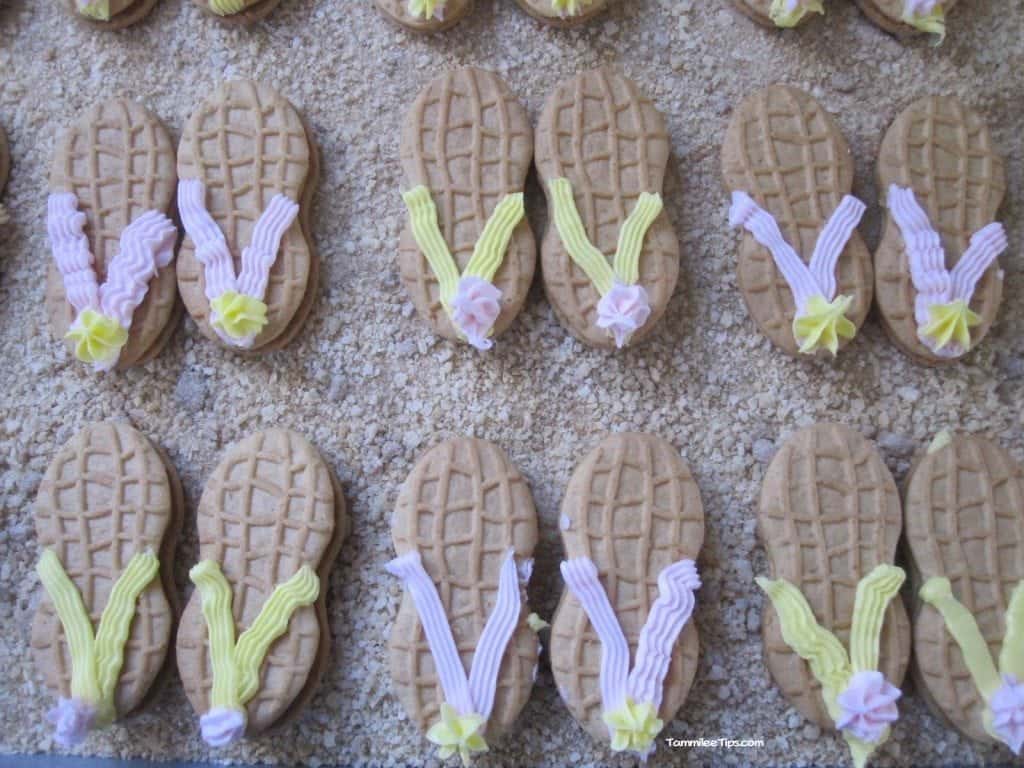 John and I are invited to a Luau Party and I wanted to bring something fun to it. I thought these Flip Flop Nutter Butters were so cute and would be perfect for a tropical luau party.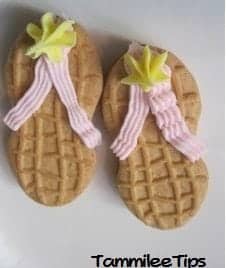 Flip Flop Nutter Butters
Ingredients
1 Package of Nutter Butters
Cans of Cupcake Icing
Directions
I used the pre-filled Cupcake Icing canisters that  come with the icing tips. I used the waffle weave tip to make the straps of the flip flops and the star for the flower on top.
I wanted to display the Flip Flop Nutter Butters in a really cute way for the party. I made sand out of Rice Krispies Cereal and Brown Sugar. I used my mini chopper to break the Rice Krispies and Brown Sugar into fine grains and spread them over my platter.
Do you love recipes? Check out our copy cat recipes, dessert recipes, and our Crock Pot Recipes.