Must Try Fall Dessert Recipes!!! Everything from apple crumble to pumpkin pie and so much more! Perfect for Fall parties, Thanksgiving, Harvest events, and family dinners.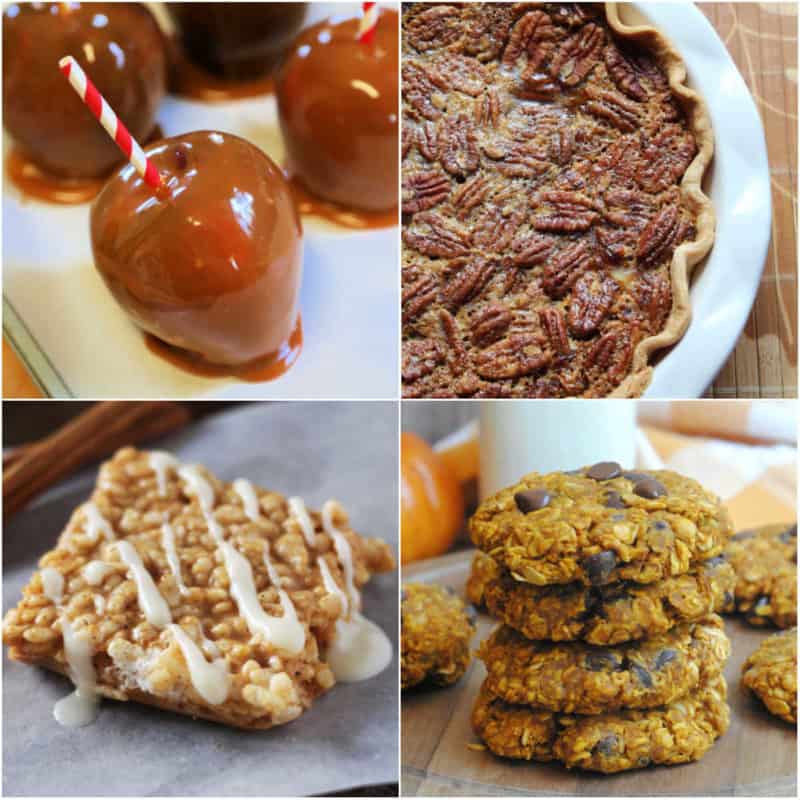 From Apple Crumble to Pumpkin Pie: 20+ Must-Try Fall Dessert Recipes
Do you find yourself adding more and more baking recipes to your to-do list as soon as Labor Day passes and you feel the first fall chill in the air?
For our household, when the leaves begin changing to pretty hues of orange, red, and yellow, we shift focus in the kitchen back to soul-warming cookies, muffins, cakes, and cobblers filled with equally warm flavors like pumpkin, maple, and apple.
After all, the perfect fall dessert is as cozy as the season itself! The cooler temps mean it's again acceptable to break out oven-made recipes that may warm the house.
Today, we bring you a sweet roundup of fall dessert recipe ideas to occupy your baking to-do lists from tailgating season to the rest of the calendar year!
Get ready for all things pumpkin, apple, cranberries, pears, pecan pie, pumpkin cake, apple cider donuts, sweet potato pie, bread pudding, and more!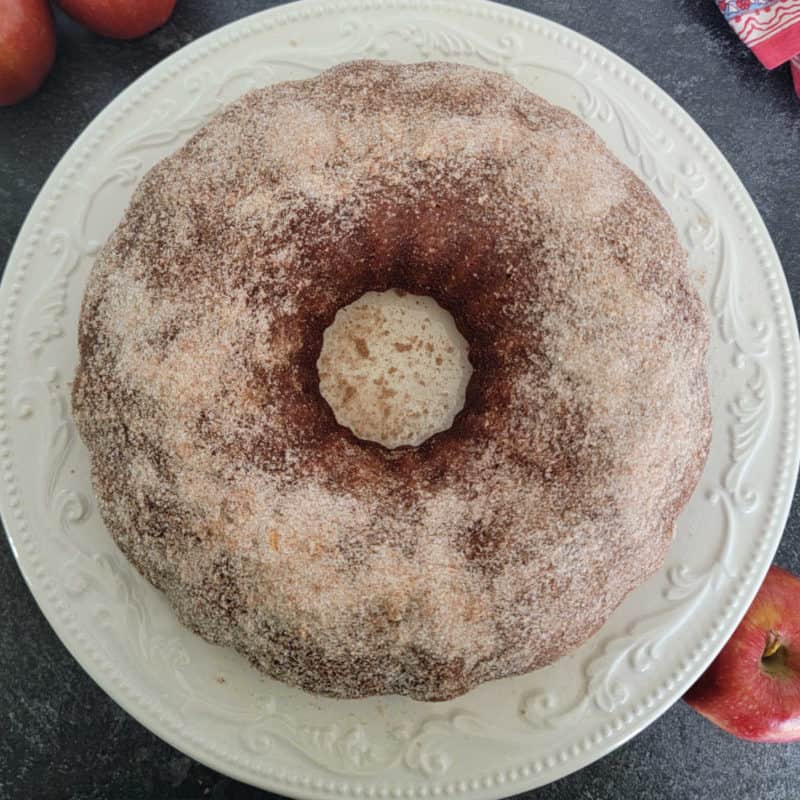 Any quality moist yellow cake mix and fresh or store-bought apple cider works in this Bundt cake recipe. We love serving it warm with a heaping vanilla ice cream scoop or caramel sauce drizzle.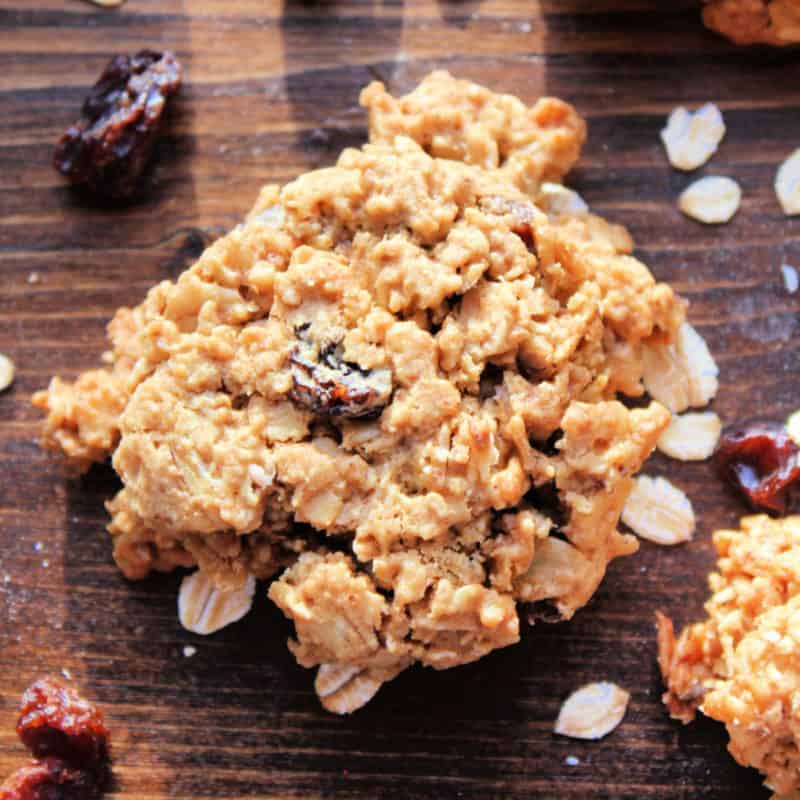 There's something pleasantly rustic about oatmeal cookies. In this scratch-made cookie recipe, the oatmeal raisin cookie we all know and love gets a fall upgrade from apple sauce, which builds texture and flavor.
Even though they contain white and brown sugar - white sugar to sweeten them and brown sugar to give them warmth - these not-too-sweet cookies will please even those who don't typically go for dessert.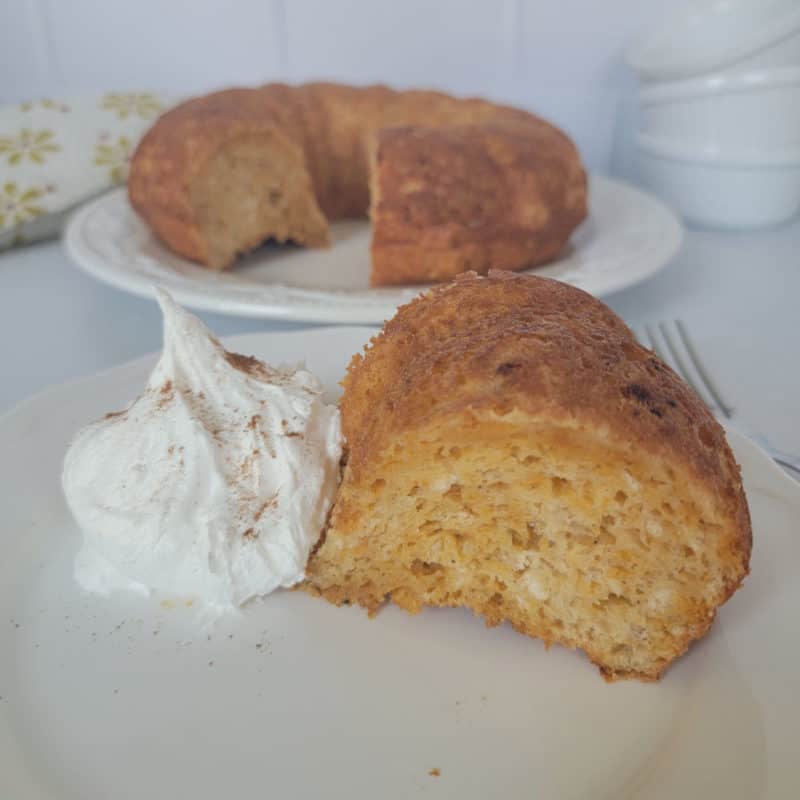 Put this pumpkin-filled take on angel food cake on your fall dessert rotation today! You'll need only four ingredients to make it, and you can spice it up with extra cinnamon, nutmeg, cloves, ginger, or vanilla extract to taste. Vegans can easily make it plant-based with a vegan angel food cake mix.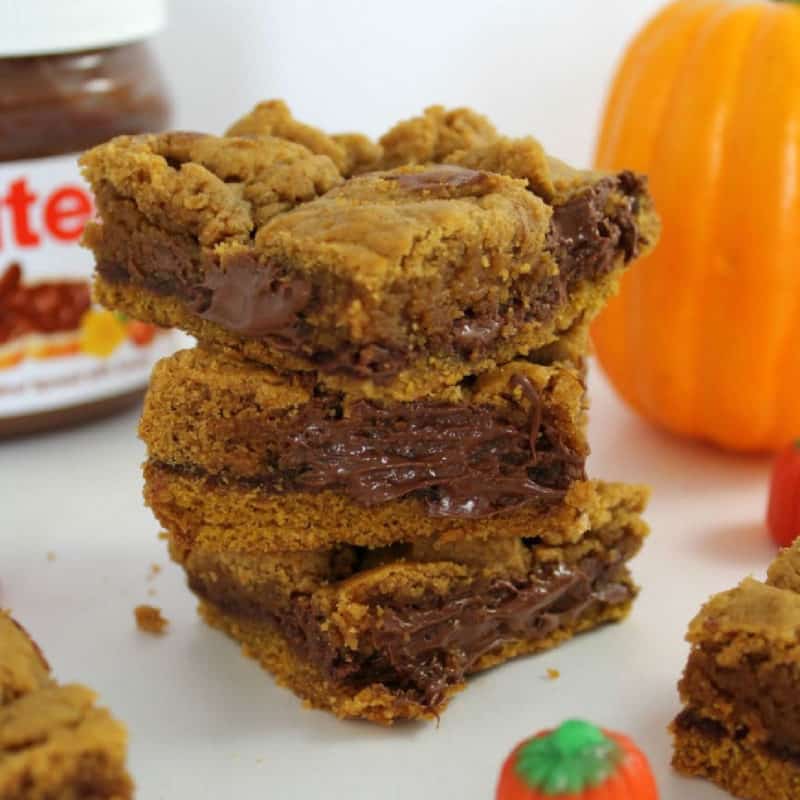 We made these dessert bars at a time when our kitchen was the test site for many different Halloween and fall recipe projects; our countertops must have looked wild, covered in candy eyes, pumpkin puree cans, and baking dishes galore!
This recipe blends pumpkin, a flavor synonymous with fall eats, and Nutella, one of our favorite ingredients to bake with (and eat out of a jar) for a treat you'll want to make each year the leaves begin changing colors again.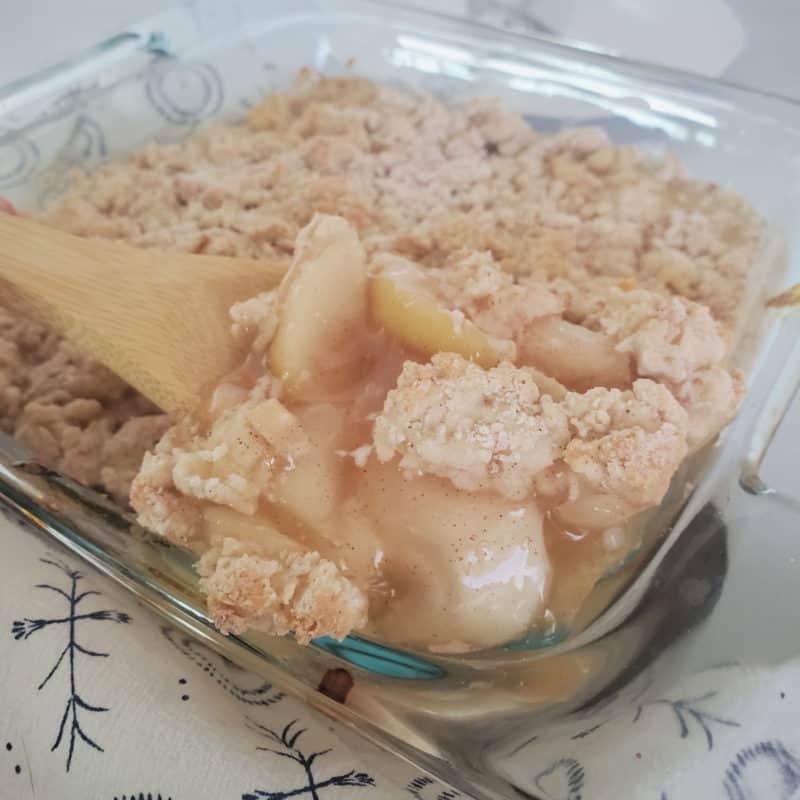 Bisquick is a versatile pancake and baking mix with a gluten-free variety for those who don't consume gluten and a heart-healthy variety for the health-conscious.
This easy take on classic apple cobbler uses just five pantry staples and came to life in our kitchen after a pantry cleaning session led to us needing to repurpose a stray can of apple pie filling.
Check out our Bisquick Peach Cobbler, Bisquick Blackberry Cobbler, and Bisquick Blueberry Cobbler if you have a box of Bisquick in your kitchen but want a different flavor of fruit cobbler!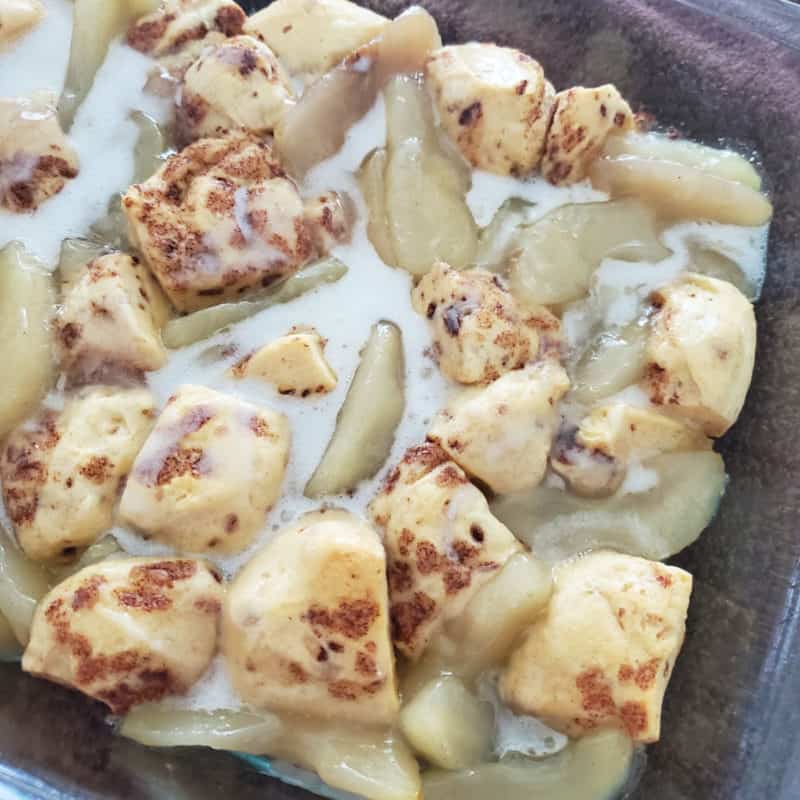 This simple two-ingredient recipe uses just two ingredients - refrigerator cinnamon roll dough and apple pie filling - to deliver a dish you can enjoy for breakfast, brunch, or even a late-night dessert. We love dressing it up with chopped pecans, ground cinnamon powder, ice cream, or a drizzle of caramel sauce.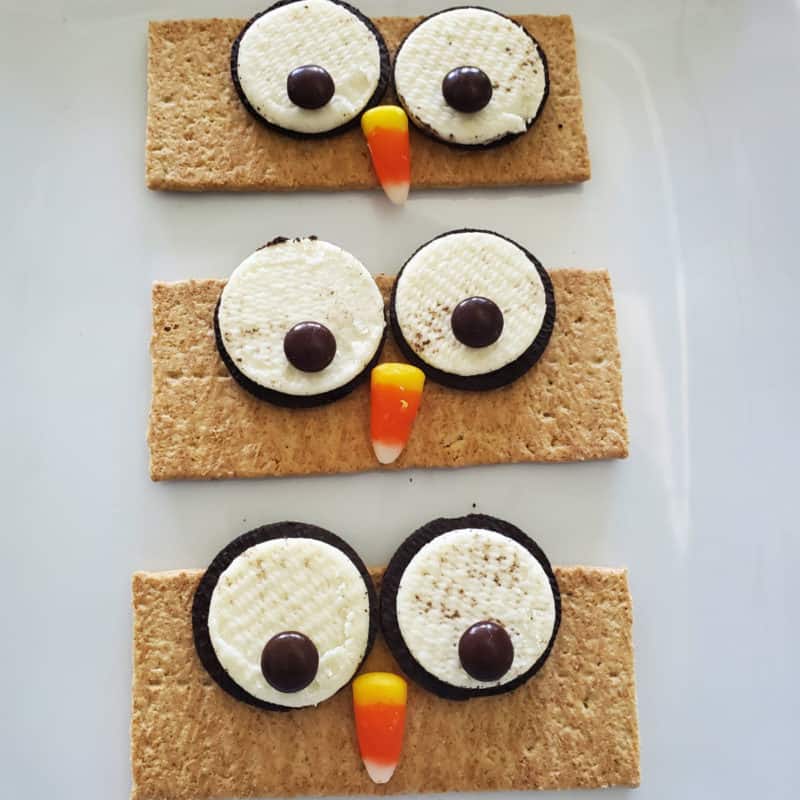 Rope the kids (or kids at heart) in on making these family-friendly graham cracker owl treats featuring Oreo and chocolate chip "eyes" and candy corn "beaks." We recommend using Double-Stuffed Oreos, as the extra creme filling makes them easier to twist apart.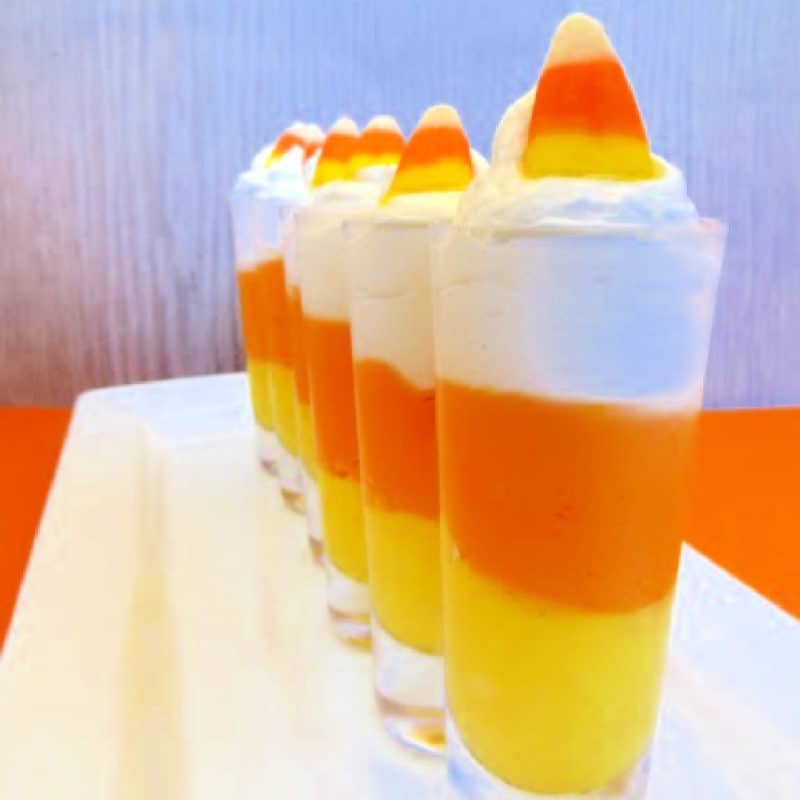 Orange and yellow food coloring gives the classic cheesecake a fall makeover in this sweet, candy corn-inspired recipe perfect for fall and Halloween entertaining.
We like serving them in clear shot glasses and topping each with whipped cream and a piece of candy corn. Check out more recipes that begin with cream cheese here.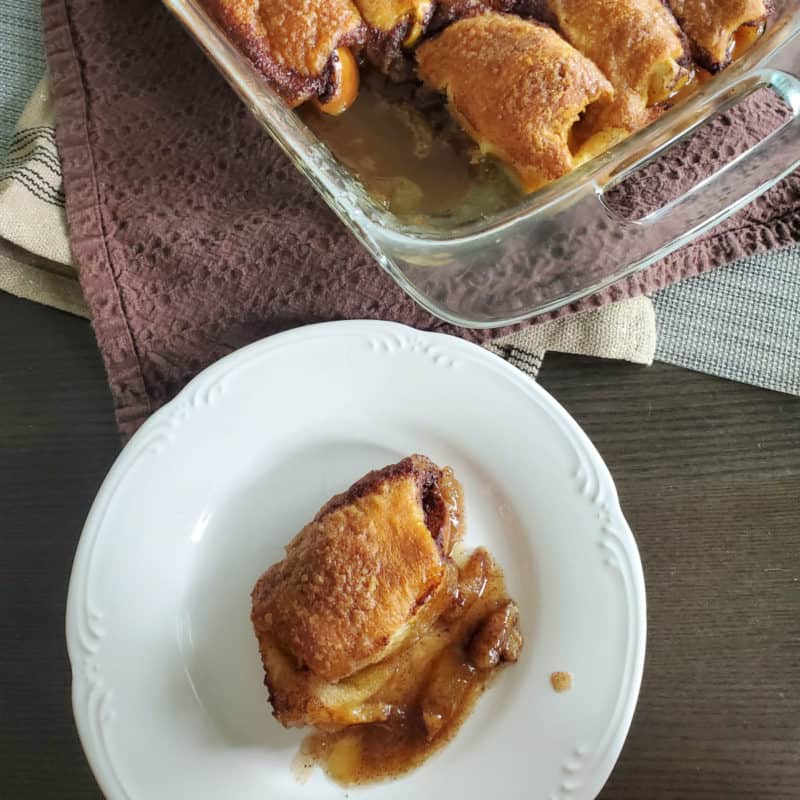 This recipe is a fond reminder of how time flies when you're having fun! We shared this recipe featuring refrigerator Pillsbury crescent roll dough over ten years ago in March 2013 after finding a similar recipe on the Pillsbury site that we were curious about adapting.
A spark of creativity in the kitchen resulted in these yummy apple pie dumplings glazed in decadent cinnamon and brown sugar.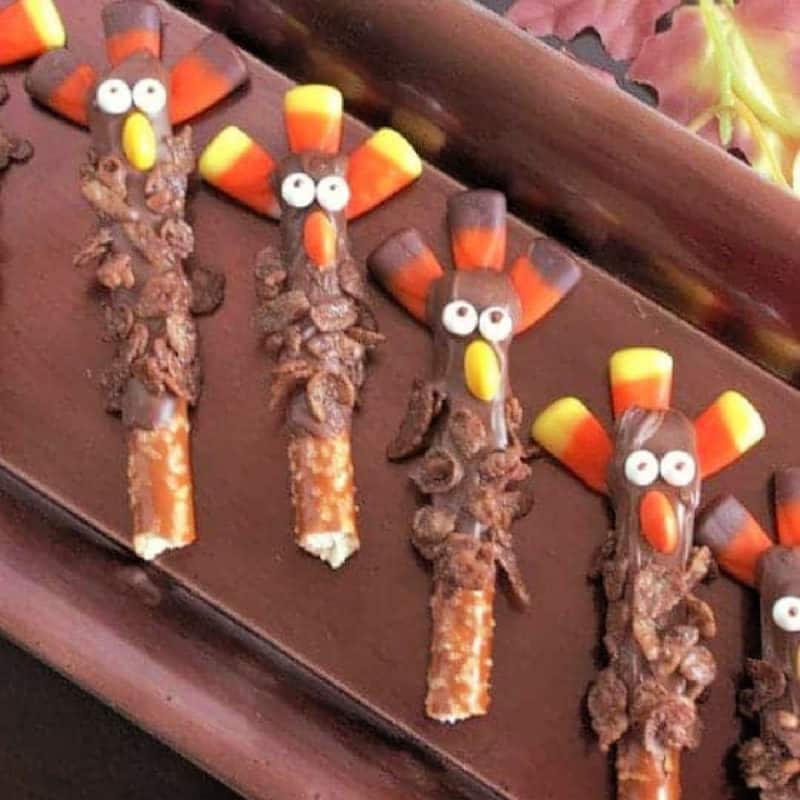 Want another fun, kid-friendly project with delicious results? These Turkey Pretzels have the perfect combination of sweet and salty in a delightful handheld snack!
The pretzel rods form the turkeys' bodies, candy pieces act as their features, and melted chocolate and Cocoa Krispies cereal bits hold it all together.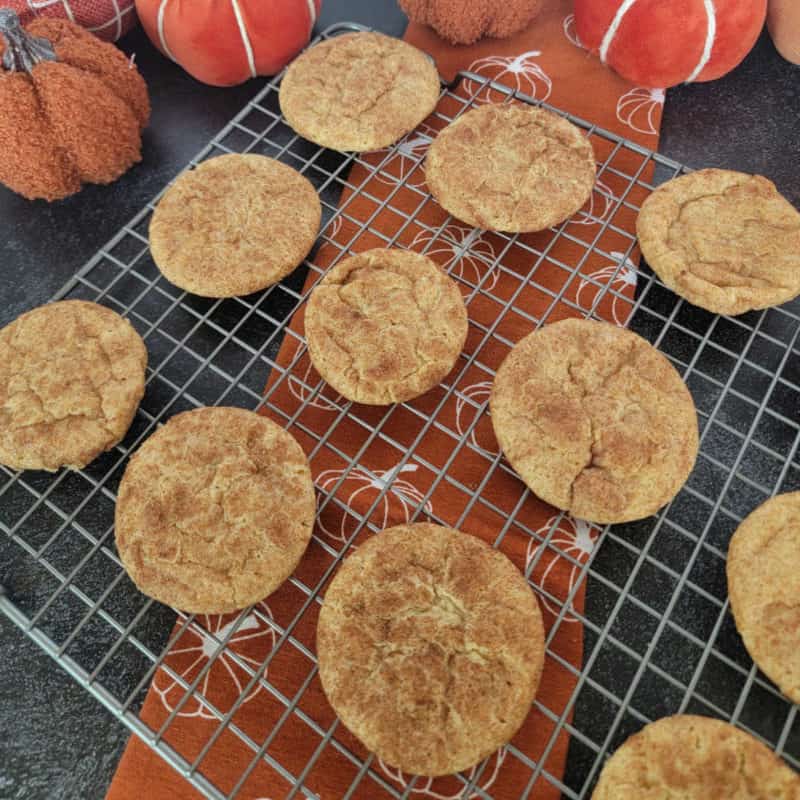 In this recipe, canned pumpkin puree and Snickerdoodle cookie mix combine for a fall twist on a classic cookie that'll meet your dessert and snacking needs as you count down to Halloween, Thanksgiving, and Christmas!
We added white chocolate morsels to the dough before baking for extra yumminess, but you can add any flavor you enjoy; we think butterscotch would be just as delicious!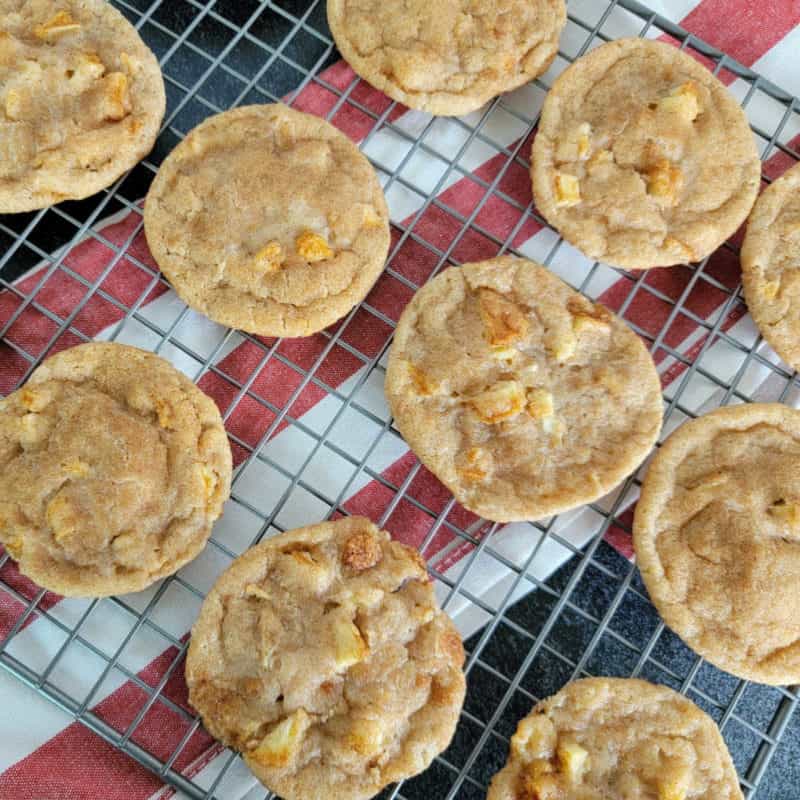 This easy cookie recipe delivers flavor and texture that oozes sweater weather goodness in each delicious bite.
Like our equally fall-appropriate Pumpkin Snickerdoodle Cookies, this recipe begins with a pack of sugar cookie mix.
We add chopped apples to celebrate the seasonal abundance of fall apples and dry apple cider mix to bring the apple cider flavor full circle.
You can enjoy them as-is or turn them into Caramel Apple Cider Cookies by drizzling caramel sauce on top or baking caramel chips into each cookie.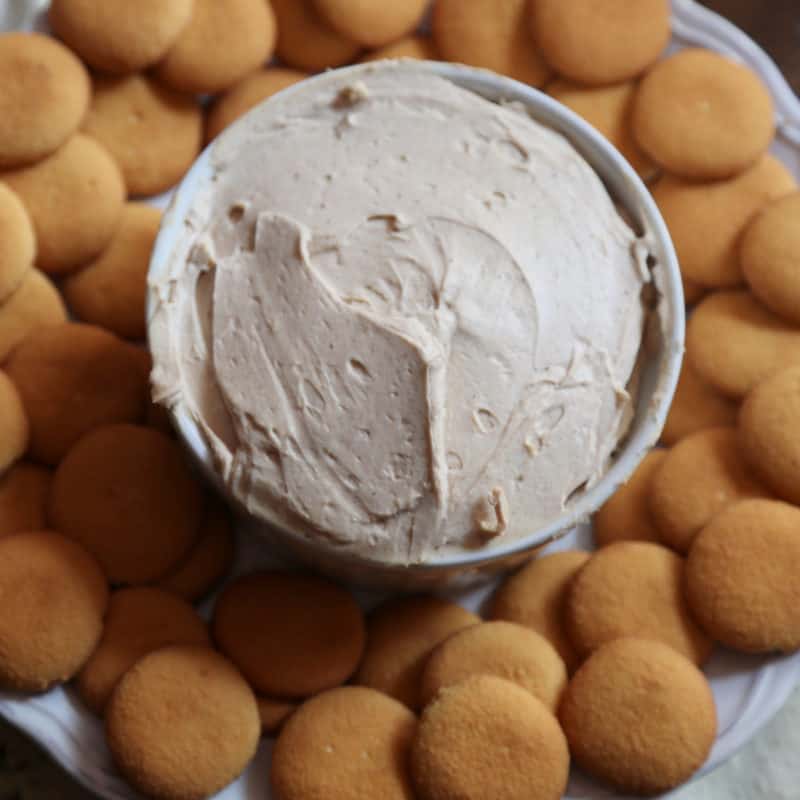 This dessert dip that begins with cream cheese has all the goodness you love about cheesecake in a form that pairs well with Nilla wafers, graham crackers, pretzels, apples, a spoon (we won't judge), or anything that could use a layer of velvety-soft, no-bake pumpkin cheesecake.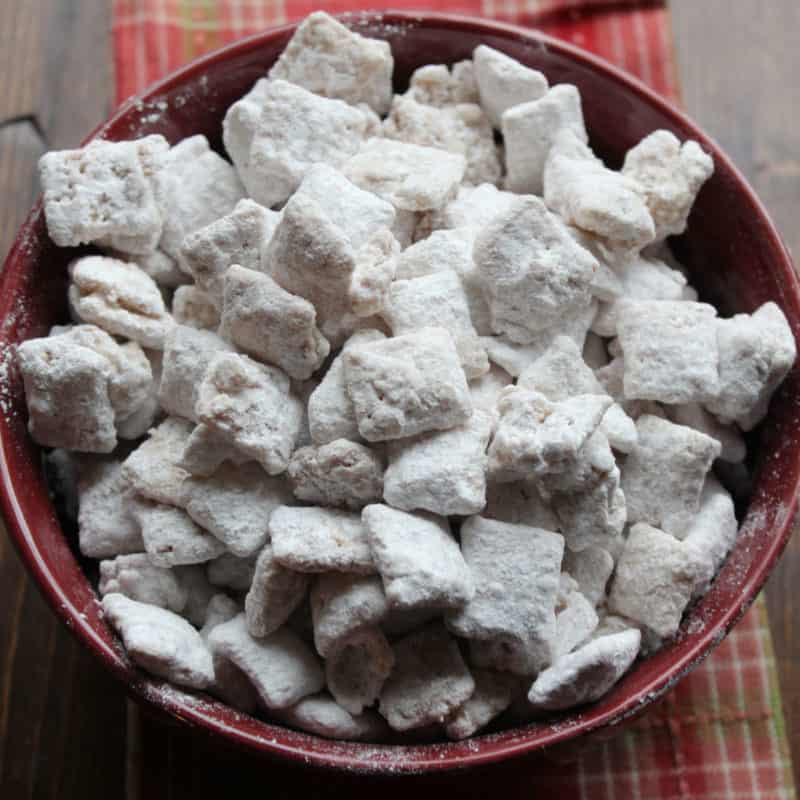 I'd always thought these sweet cereal-based snacks had a funny name, and their name was perhaps why I'd never tried to eat them, let alone make them. A fateful grocery shopping trip that led to us sampling Apple Cider Muddy Buddies inspired my first foray into making these treats from home, and needless to say, I've been converted since then.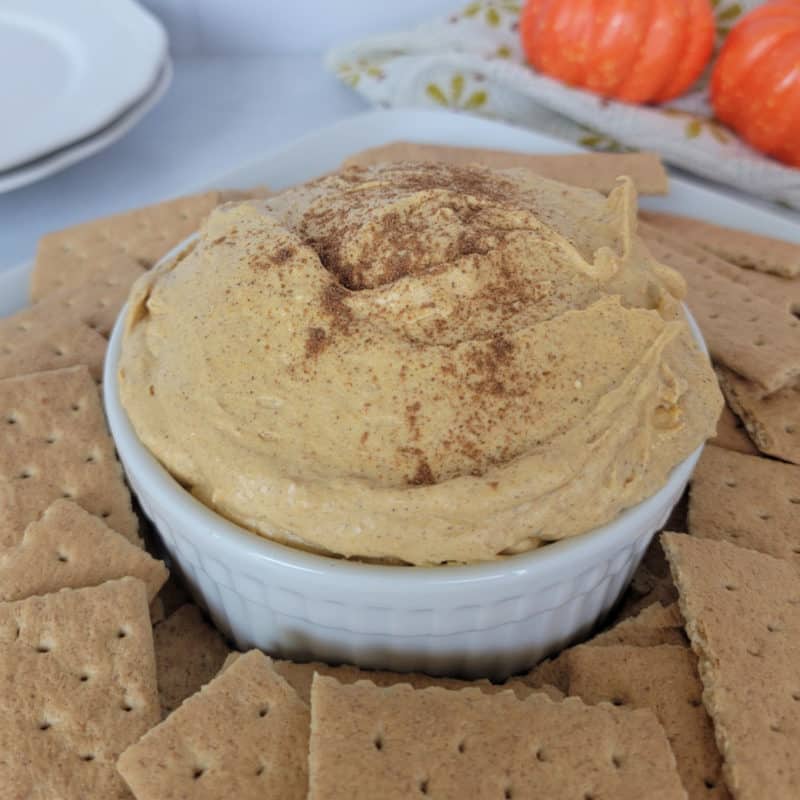 Are you celebrating pumpkin spice season in full force but want a lighter option that pairs well with fruit?
This dessert dip is similar to our Pumpkin Cheesecake Dip, only made with Cool Whip and instant vanilla pudding mix instead of cream cheese to give it a lighter, airier texture. Fold in chocolate chips for a more decadent fall version of our four-ingredient Booty Dip.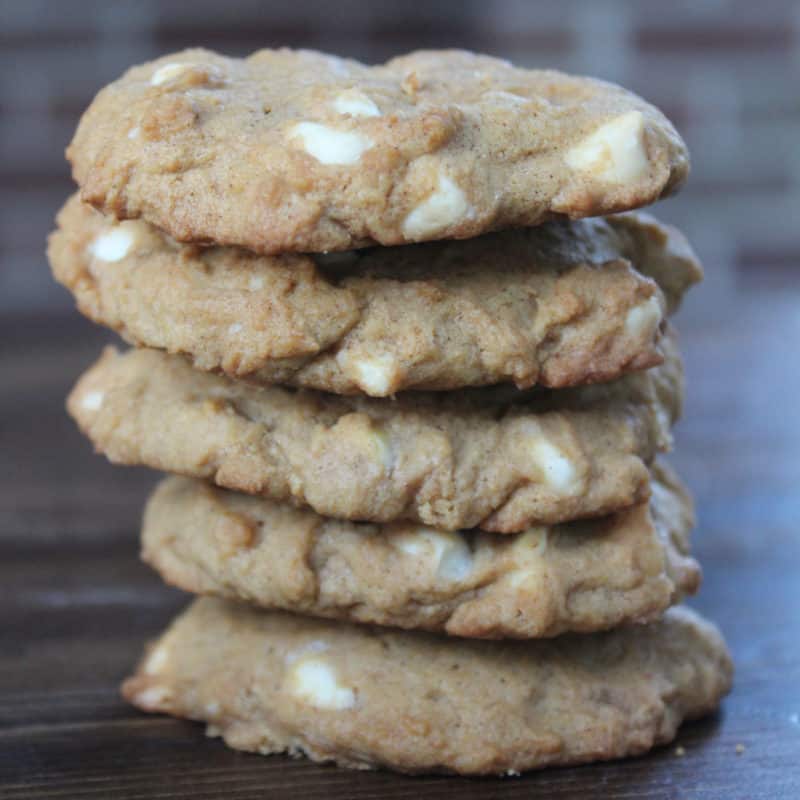 Do you also know you're in the mood for fall once your dreams are filled with pumpkin desserts and recipes galore?
Put these scratch-made White Chocolate Pumpkin Spice cookies that begin with canned pumpkin puree at the top of your baking to-do list!
In the written recipe, we use equal parts ground cinnamon and pumpkin pie spice but feel free to adjust these ratios to taste.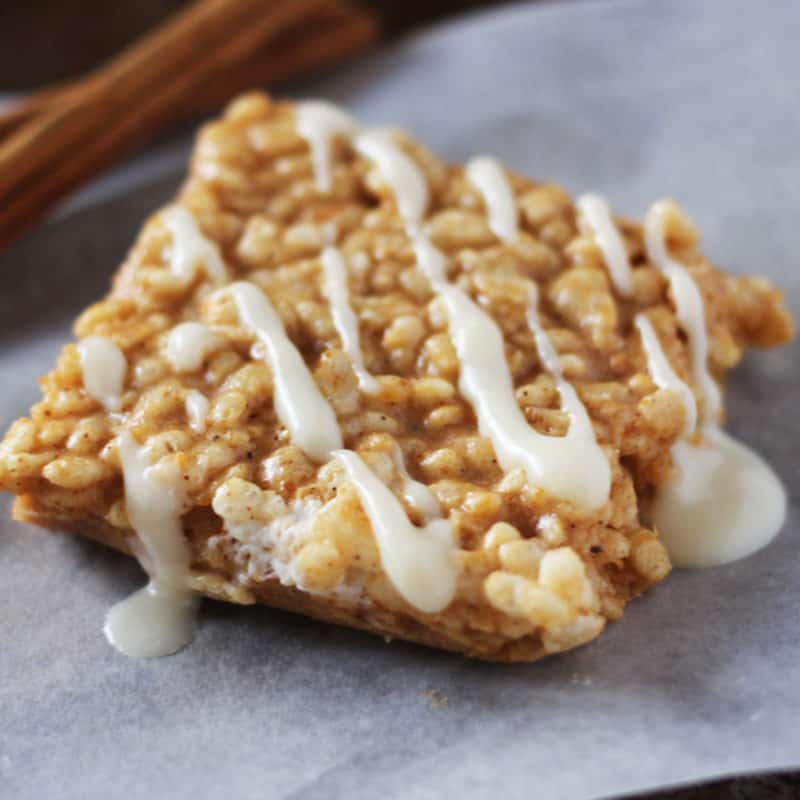 This fall twist on classic rice krispie treats has yummy pumpkin in every bite and is 100 percent homemade, even down to the cream cheese glaze!
We have yet to try making them this way, but you can swap the Rice Krispie cereal with Cocoa Krispies for Pumpkin Spice Cocoa Krispie Treats.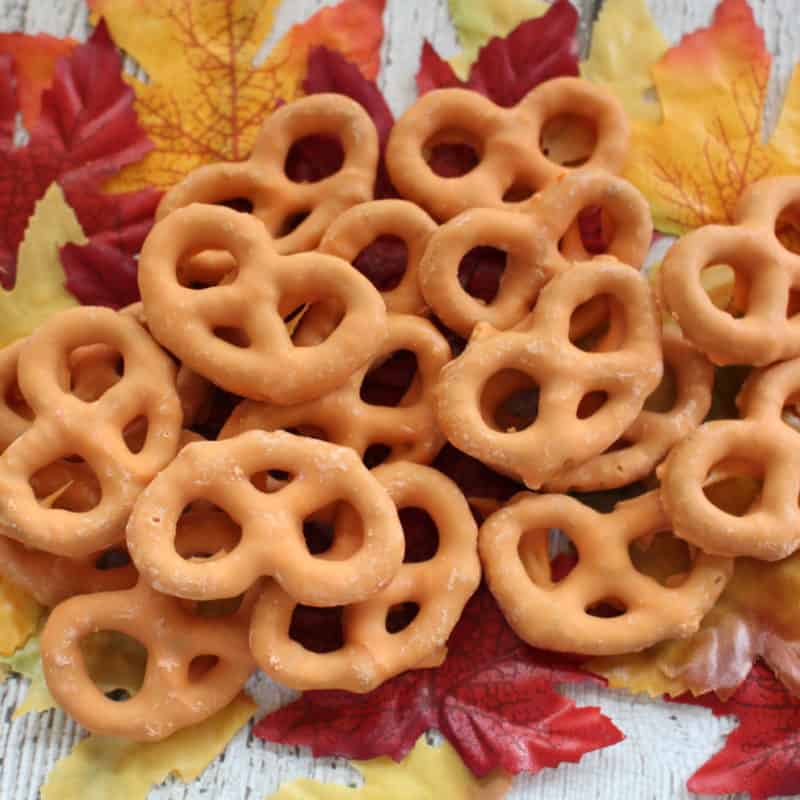 Do you need a sweet and salty treat to complement all the pumpkin spice lattes you drink as soon as August hits?
Cue these Pumpkin Spice Pretzels that require just two ingredients - small pretzels and pumpkin spice chocolate melts - to make.
You can double or triple the recipe for a larger yield or scale it back for a smaller one; I tend to make personal-sized batches to avoid eating them all in one go since they're that good.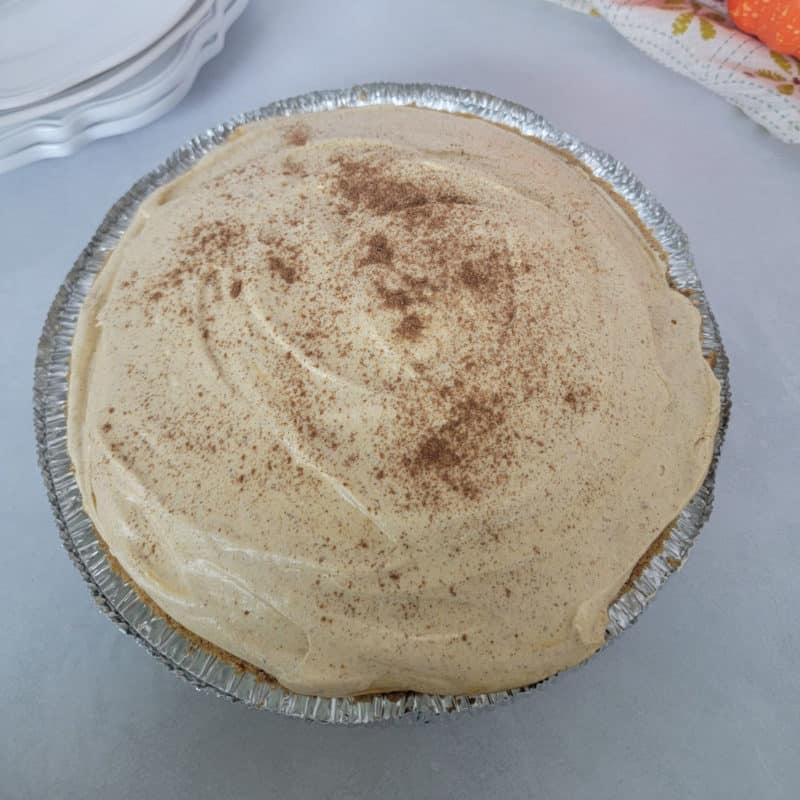 Did you know that the no-bake pie, also known as the icebox pie, is a Southern creation dating back to the 1930s?
You can dress up our No-Bake Pumpkin Pie as little or as much as you want, including topping it with chopped pecans and whipped cream for texture and making a homemade graham cracker crust with our easy-peasy, one-ingredient recipe.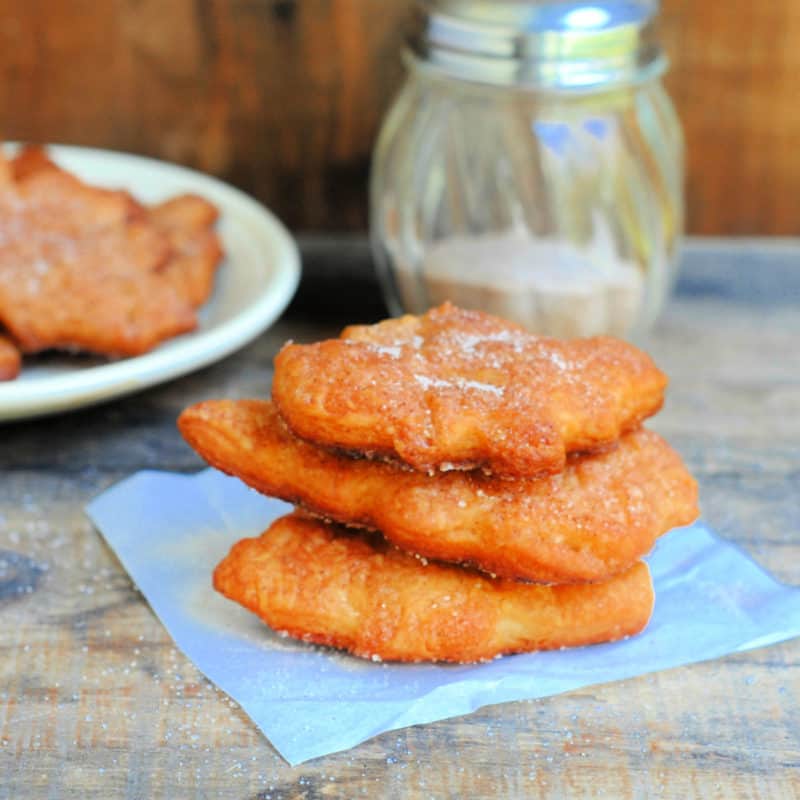 Like cake mix, premade crescent roll dough has many applications beyond crescent rolls.
These cookie-shaped crescents are coated in cinnamon sugar and are pillowy-soft like crescent rolls yet palm-sized like a cookie.
You can use cookie cutters in fun shapes to put a signature twist on your batch of crescents; we like using leaf-shaped cookie cutters to bring some autumn aesthetic to them!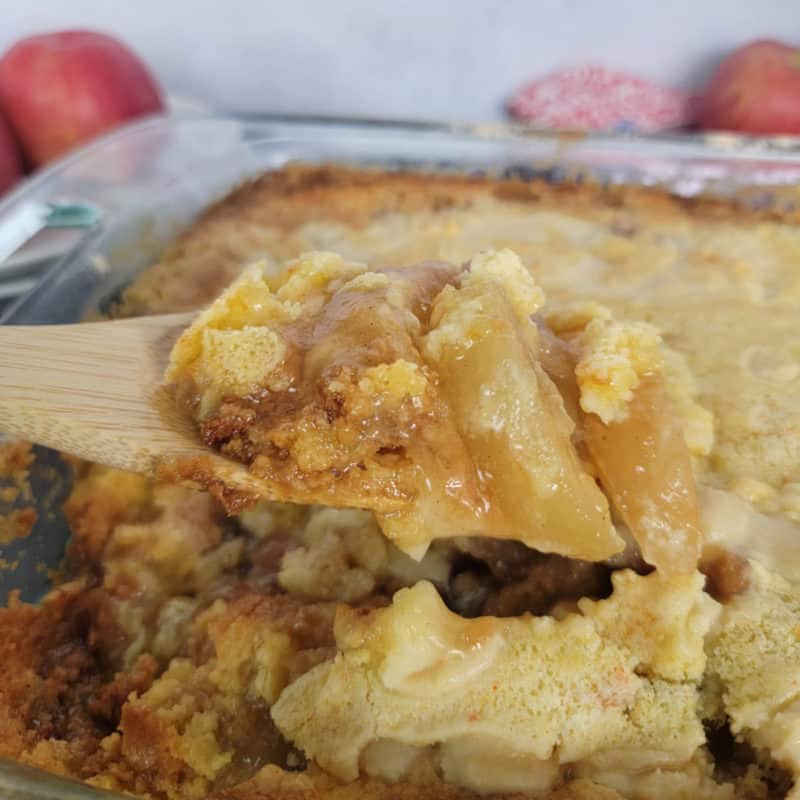 The warm fall flavors of caramel and apple take center stage in this no-fail, four-ingredient dump cake.
Use a spice cake mix for a more intense spice flavor, and swap the canned apple pie filling for fried apples for a tastier treat with a homemade element.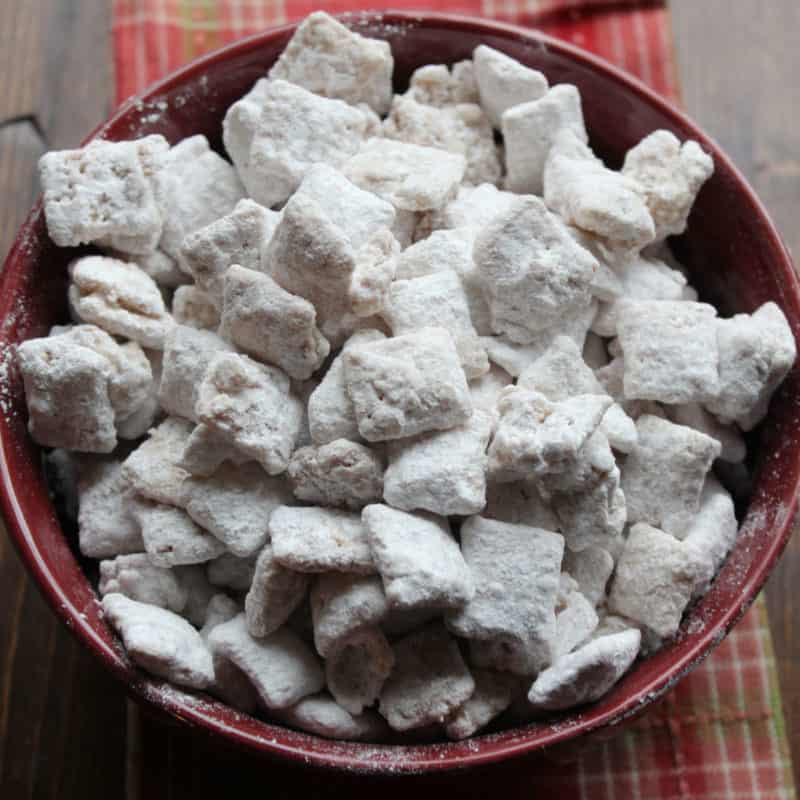 A fateful grocery shopping trip that led to us sampling Apple Cider Muddy Buddies inspired my first foray into making these treats from home.
Check out the recipe post for the other Muddy Buddy treats I've whipped up since then!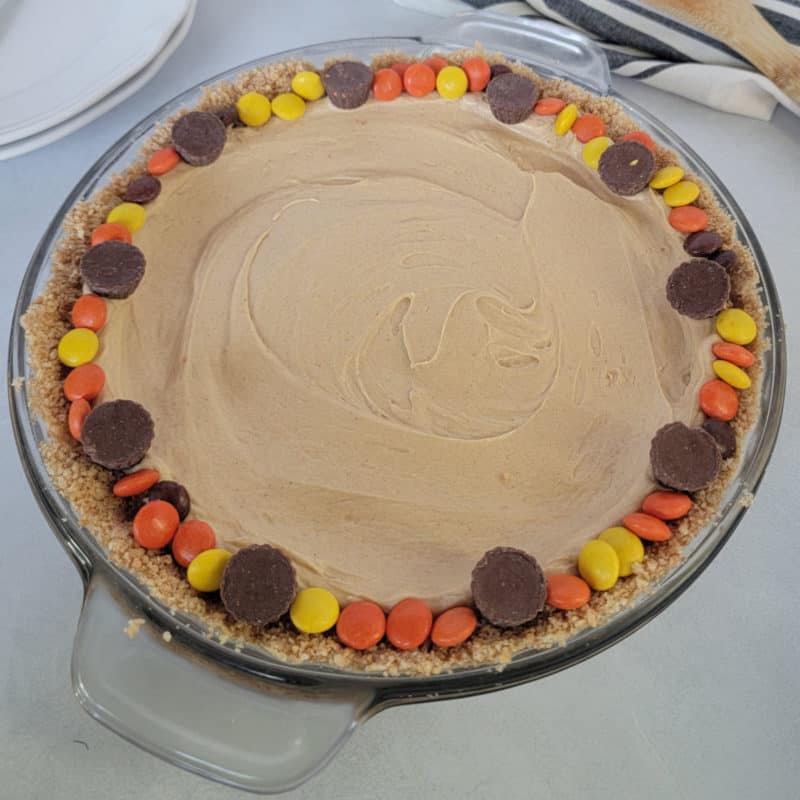 You'll need a sturdy stand mixer to ensure the silky-smooth consistency of this peanut butter, cream cheese, and Cool Whip dessert.
We've included suggestions on dressing it up, including different pie crusts and holiday-specific decoration ideas. We particularly enjoy this pie with our homemade Oreo crust.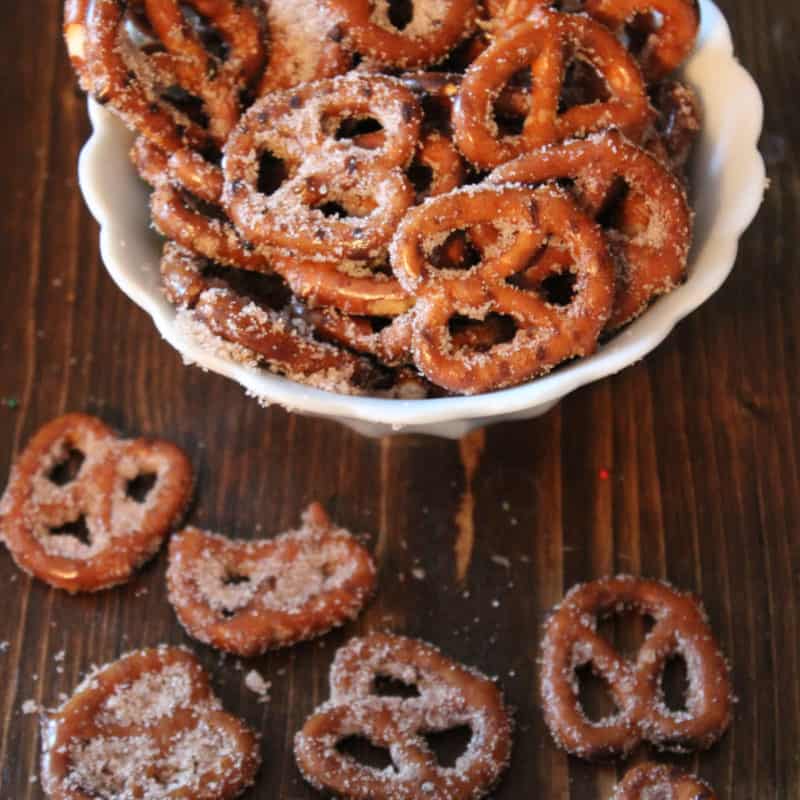 You need only four ingredients to make these gift-worthy, semi-homemade sweet pretzel snacks! We love gifting them to our loved ones in these cute holiday gift containers.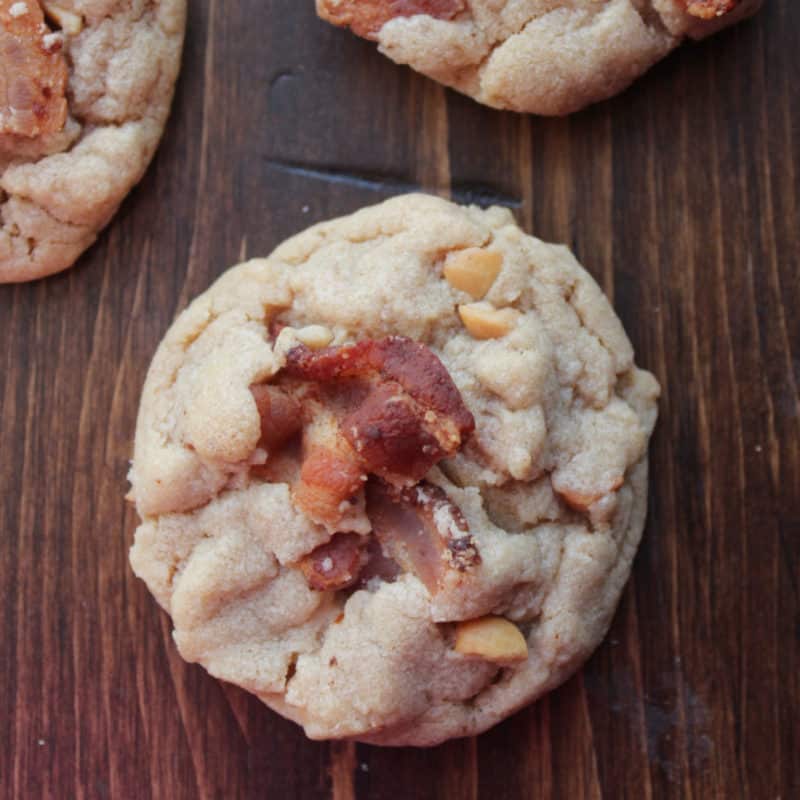 These bacon and peanut butter cookies are a fun way to appease your palate's sweet and salty sides. We enjoy using crunchy peanut butter to add texture, but you can use a creamy variety if you prefer a smoother cookie.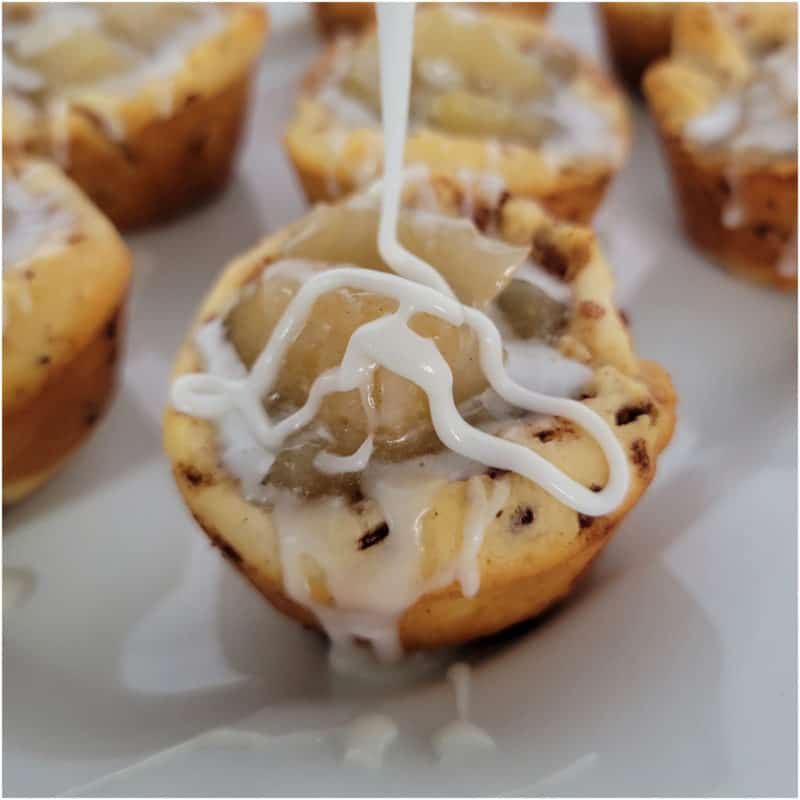 Our Cinnamon Roll Apple Pie Cobbler, one of our most popular recipes, inspired these reinvented apple pie cups using refrigerator cinnamon roll dough.
We also love that no part of the cinnamon roll tube goes to waste in this two-ingredient recipe. Each cinnamon roll slice gets flattened into a muffin tin compartment to form the base of each bite-sized apple pie delight, and the cream cheese frosting gets drizzled on top of each fresh-from-the-oven apple pie cup.
Fall CrockPot Dessert Recipes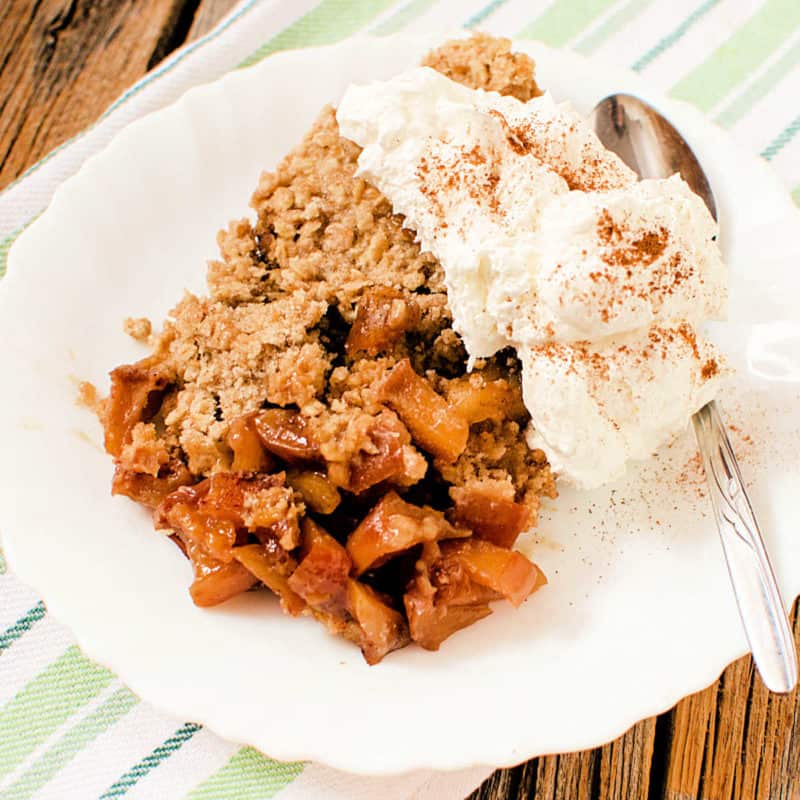 If you've followed our site for any length, you probably know by now that you can make an entire meal, from appetizer to dessert, using a CrockPot.
Here's a Slow Cooker Caramel Apple Crisp that begins with two boxes of yellow cake mix and uses fresh, in-season apples. You can buy caramel sauce for this recipe or DIY it with our one-ingredient caramel sauce!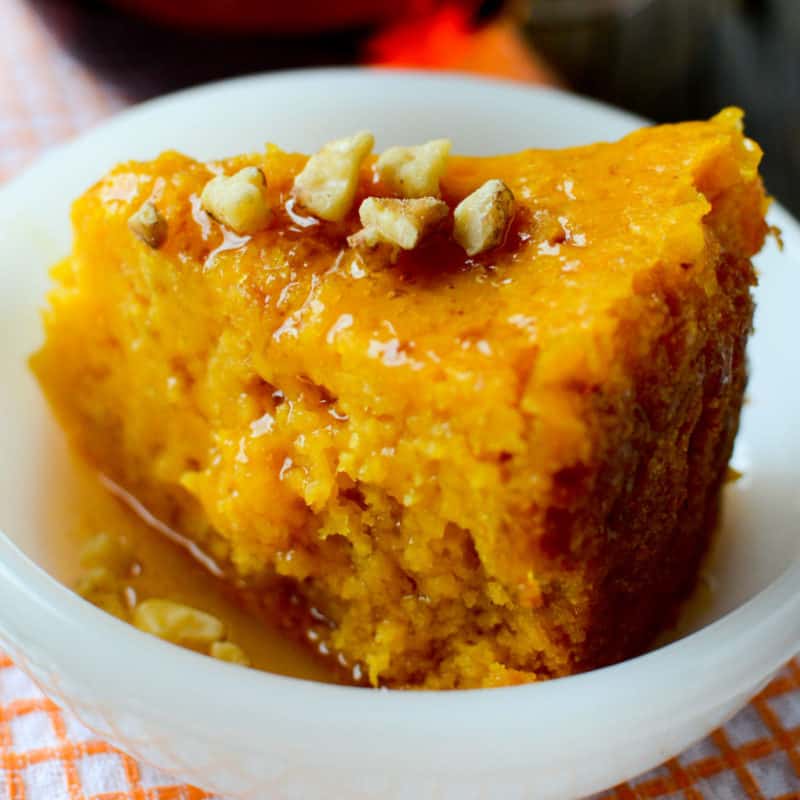 A dump cake is made by dumping cake ingredients into a baking pan without mixing. The result is a baked good with the features of a fluffy cake and a fall-apart cobbler. Our Crockpot Pumpkin Dump Cake is made simply with the help of a Crock Pot and has all the delicious pumpkin flavor you want in an autumn dessert.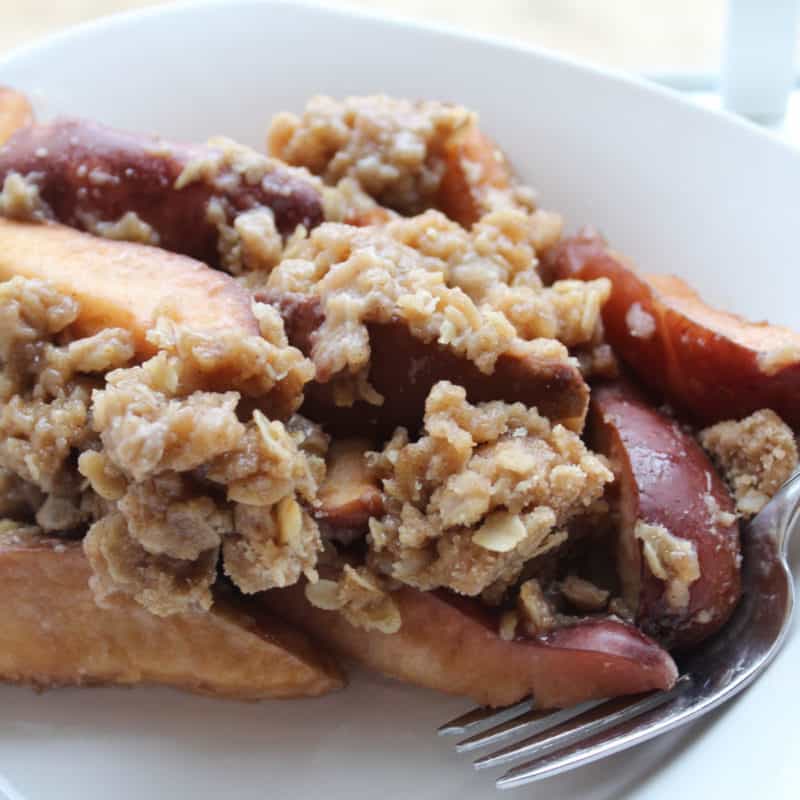 I was a long-time buyer of store-bought apple crisps until it struck me that I should give it a whirl at home if I enjoy it so much.
This easy recipe fully converted me, and I'll never return to my old ways! You can make it at night or set it during the daytime if you plan to be away for a couple of hours; not only will you walk into a kitchen that smells divine, but you'll have a brunch-worthy treat ready for your full enjoyment!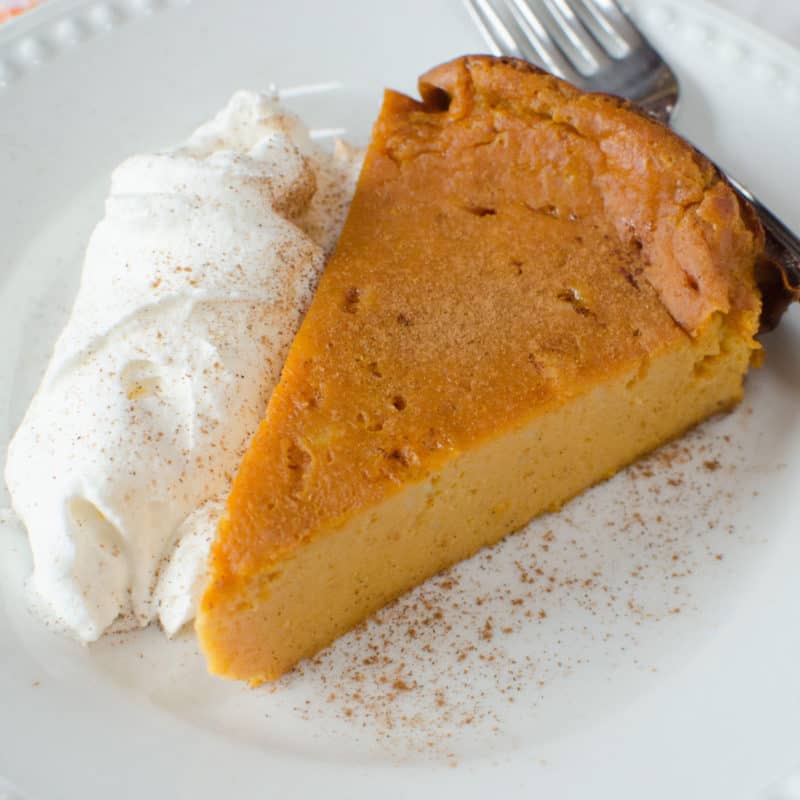 We love testing the limits of Crock Pot cooking. Our Pumpkin Pie Pudding Cake combines the moistness of pudding with the denser texture of a cake, then tops it off with the warm flavors of pumpkin pie spice.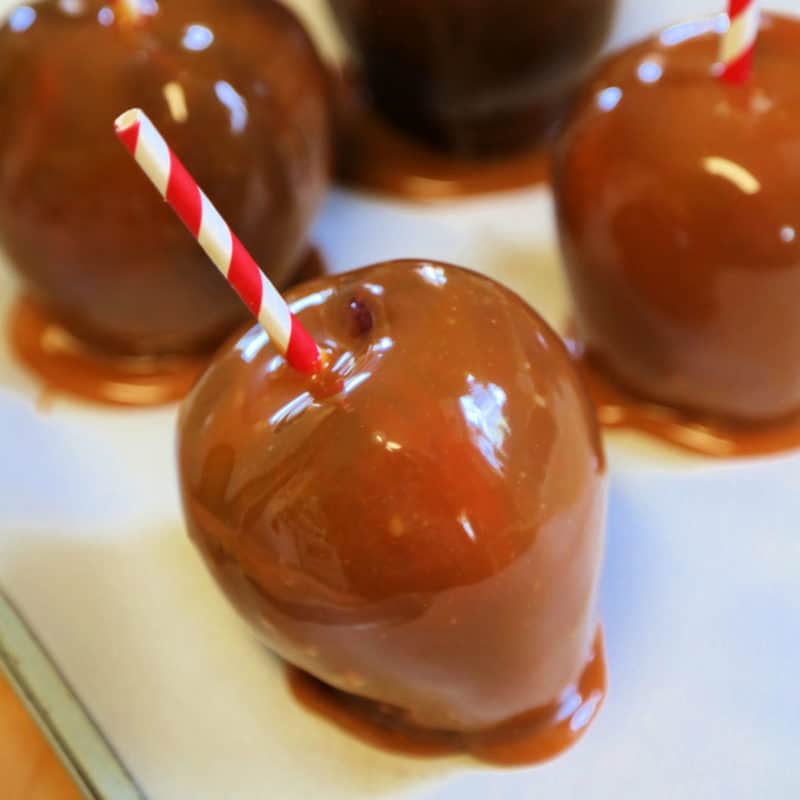 Caramel apples are a classic fall fairground treat that conjures delightful memories of carnival games, crisp sweater weather, and falling leaves scattering the ground as the seasons shift toward the year's cooler months.
We shared this recipe during one fall whose arrival we'd been excited for once, as the summer that came before it was a crazy fire season.
While the caramel sauce in the recipe requires some elbow grease from needing a stir every fifteen minutes, it's kid-friendly enough that any kids in the household can help out.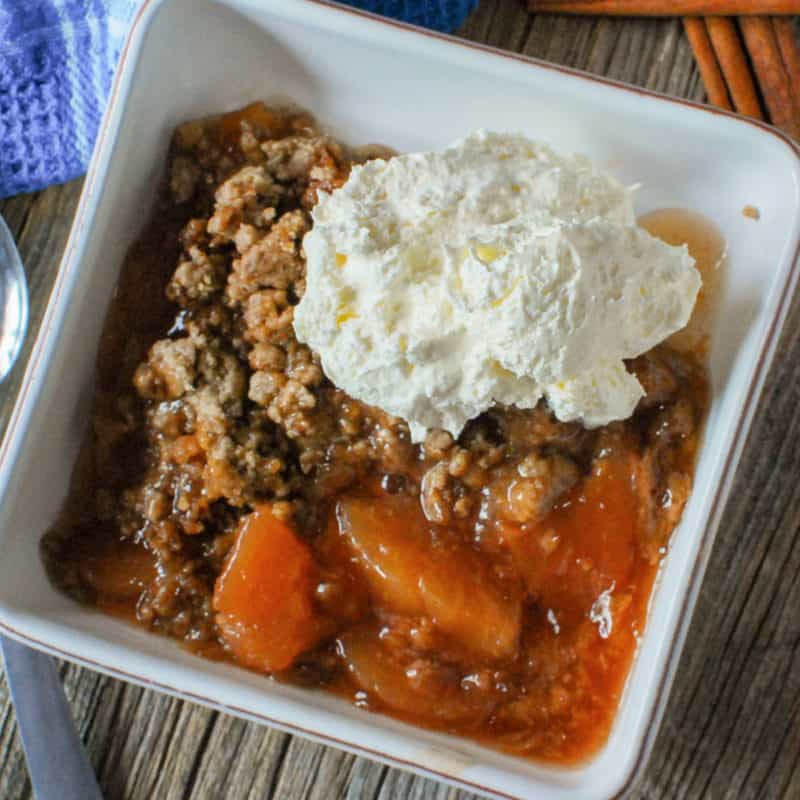 This recipe is only one of the CrockPot Dump Cake Recipes we've shared on the site! This three-ingredient recipe begins with a boxed spice cake mix for warm flavor and adds two cans of apple pie filling for a cobbler-like experience.
Serve it with a heaping scoop of vanilla ice cream, or top it with whipped cream for a decadent treat after any meal! You can also top each serving with chopped pecans or walnuts if you crave crunch; we've even heard of folks sprinkling brown sugar on top for more sweetness.
Great Recipe Collections
Apple Cider Recipes - Delicious Apple Cider Recipes for fall! Everything from apple cider cocktails to desserts everyone will love
Epic Fall Cocktails - The best cocktails to celebrate the fall season.
Desserts with 5 ingredients or less - All the recipes in this collection are made with five or fewer ingredients, ensuring you're never more than a few steps and ingredients away from sweet treat bliss.
Apple Dessert Recipes - All of the fun fall desserts you can make with apples!
3 Ingredient Recipes - Easy 3 Ingredient Recipes that taste amazing! Drinks, entrees, and desserts you can make with a few ingredients.
Do you love recipes? Check out our copycat recipes, dessert recipes, and our CrockPot Recipes.
Follow Tammilee Tips on MSN, Facebook, Instagram, and Pinterest, for all of our recipe posts.