Do you have a hotel that you dream of visiting? A place you have seen that you can't wait to spend time at? That is exactly what the W retreat Koh Samui in Thailand was for me.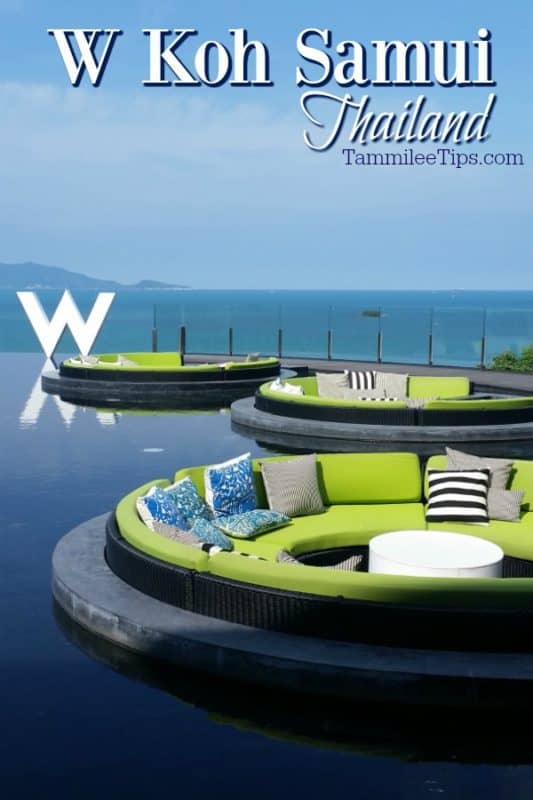 W Koh Samui
I have been dreaming about staying at this resort for years. I don't know how or when I first saw it but it was one of those places that I knew I needed to visit. When the opportunity came up to spend a night at the hotel during my time in Thailand I literally jumped at the chance. I was so dang excited when the email came in saying I was chosen to stay there.
Total bucket list moment!!!!
Well, I am happy to say the W Koh Samui did not disappoint in fact it totally and completely blew my mind! From the moment I walked into my private villa, I was in awe of this hotel.
When you arrive you are greeted with bee juice which is a bright purple fruit juice. Trust me it is delicious and you should definitely enjoy it even with a crazy name. The staff was wonderful and greeted us like we were old friends. We were quickly checked in and headed out in a golf cart to our rooms.
There are complimentary shuttles on the golf carts all over the property. Just call the front desk and they send someone to get around. You could also walk but the front desk/lobby is up a pretty good hill from the main villas.
The lobby of the W Koh Samui opens out to this amazing outdoor seating area. We were blessed to have a few hours of gorgeous sunshine before the rain came in and started dumping on us.
I could have easily spent hours lounging here with a fruity beverage just soaking up the atmosphere of the W Koh Samui.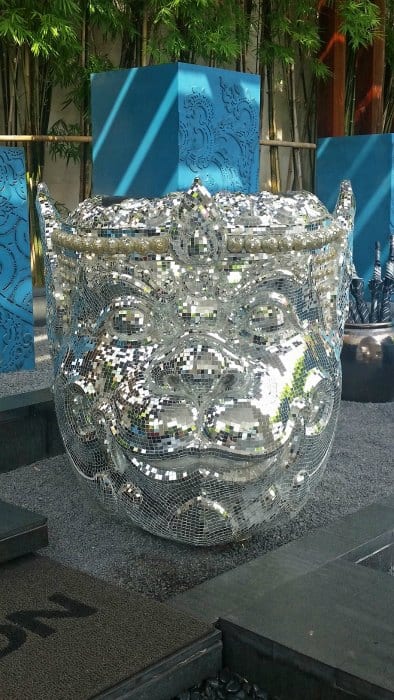 The glittery monkeys are a signature of the property and can be found in multiple areas. They were so much fun to photograph!
Room Tour
Ok, let's just talk about the amazing/crazy/oh my goodness is this real rooms at the W Koh Samui.
I am going to fully admit here and now that I did a happy dance when I was in my room by myself. I couldn't help myself. It was a true bucket-list moment for me.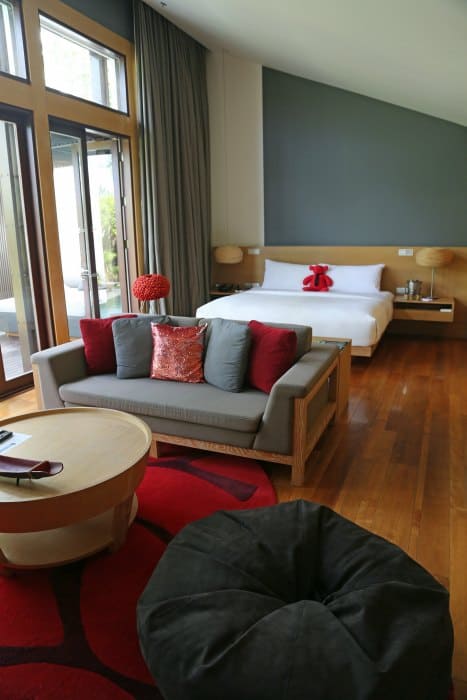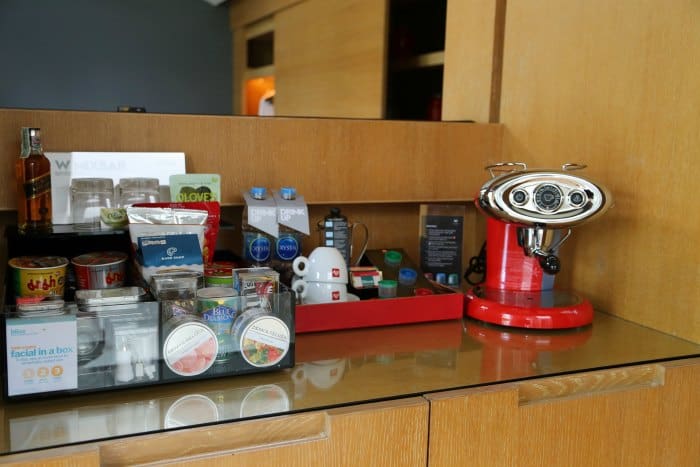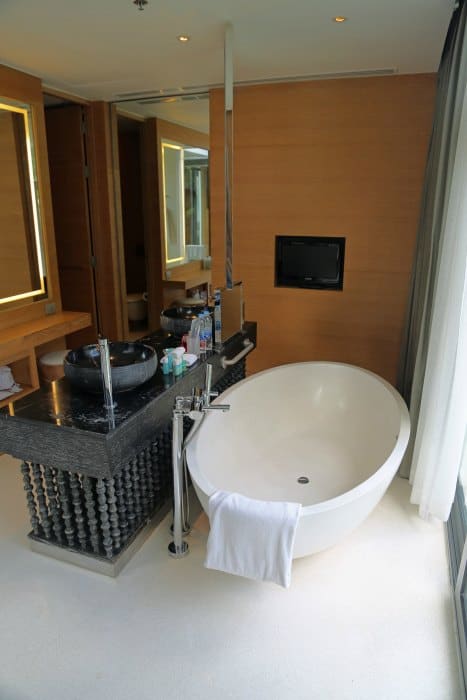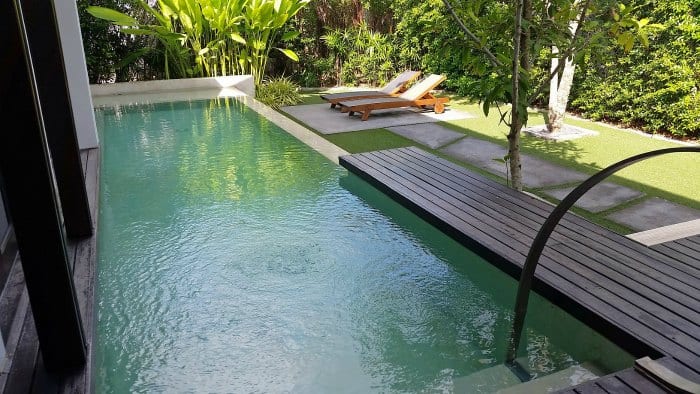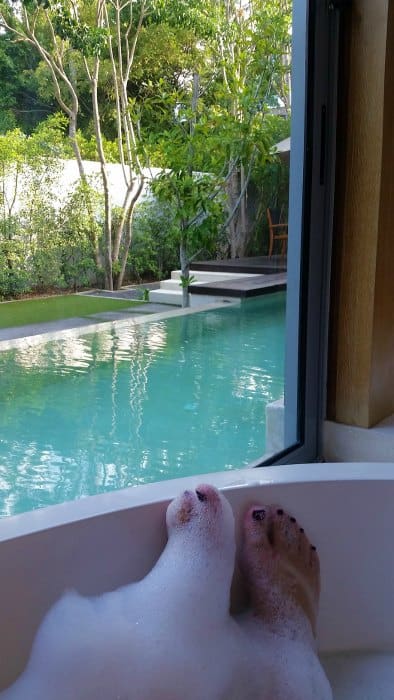 Restaurants
Dinner at NAMU at W Koh Samui was a feast for all of my senses. Every dish was truly amazing. The restaurant is gorgeous and the cuisine is more than you could hope for. Make sure and make a reservation so you don't miss the chance for an amazing meal.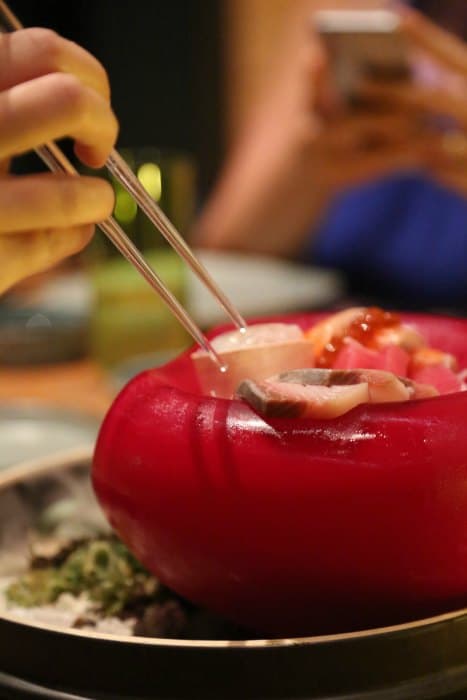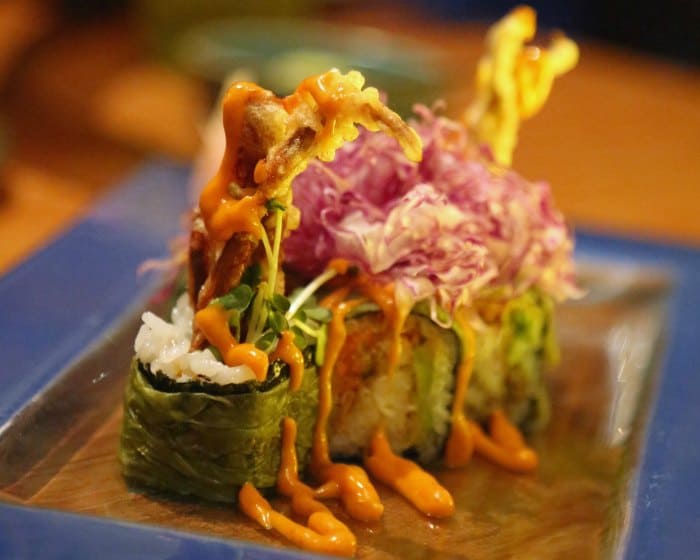 I wish I had pictures of the breakfast to share with you. The fresh fruit juice bar was insane. They had stacks of fresh fruit that they would use to make a custom juice or smoothie for you. I could have easily just moved into the breakfast area and spent my entire trip there.
The W Koh Samui was truly a bucket list destination! If you have the chance to visit this hotel please take the opportunity! I can't wait to go back again and bring John with me. We could easily spend an entire week on-site without worrying about anything.
Oh did I mention they have sweet spots with ice cream, soda, and water available anytime you want it!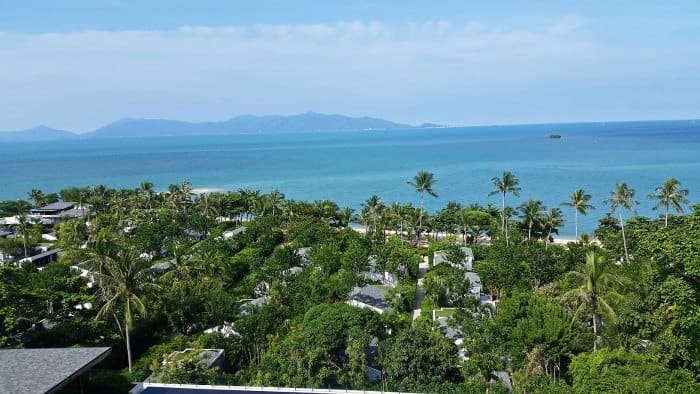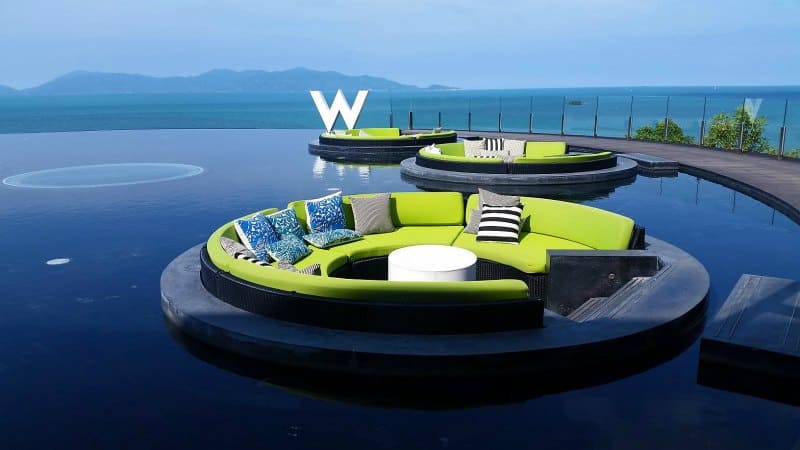 Additional Thailand Travel Articles
Afternoon Tea St Regis Bangkok
Check out all of our Thailand Travel Guides
I was provided with my accommodations as part of a press tour. All opinions expressed are my own.