During my trip to Thailand, we had the opportunity to visit the Hello Kitty Hotel in Phu Rua Thailand.  We were driving down the street and our guide pointed out the bright pink hotel and grounds. We told her we had to stop and check it out.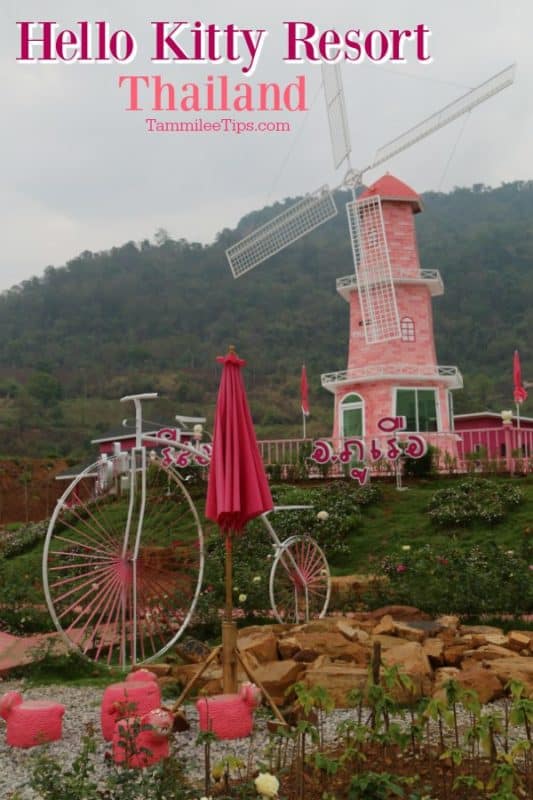 Hello Kitty Resort Thailand
Visiting the Hello Kitty Hotel costs 20 Thai Bat which is equivalent to $.62 cents US. We gladly paid the fee to be able to walk the grounds and take photos. We sadly did not have the opportunity to explore inside the hotel and cabins. There were a ton of workers working on the grounds and cabins while we were there. We couldn't tell if the hotel was open for business yet or if they are still working on it.
I did some research on Google and it looks like at some point the hotel has been open but it may still be being worked on. Some of the photos showed tents being set up that you can rent but we did not see those during our visit.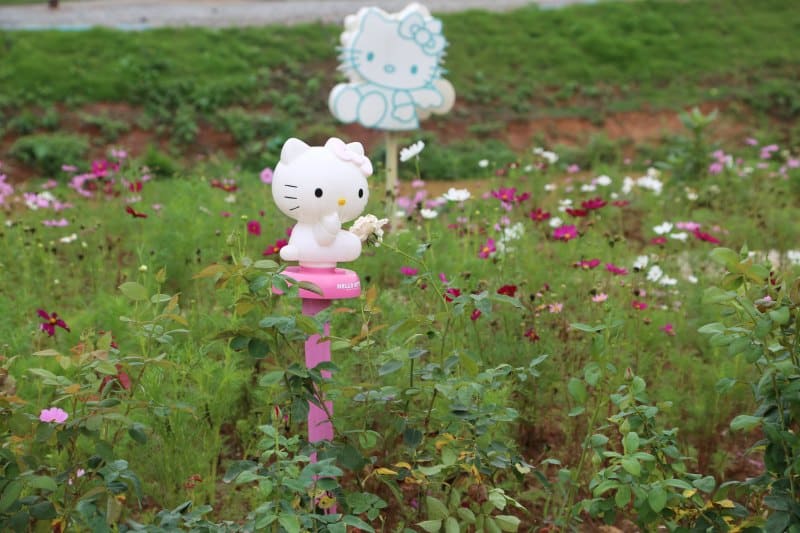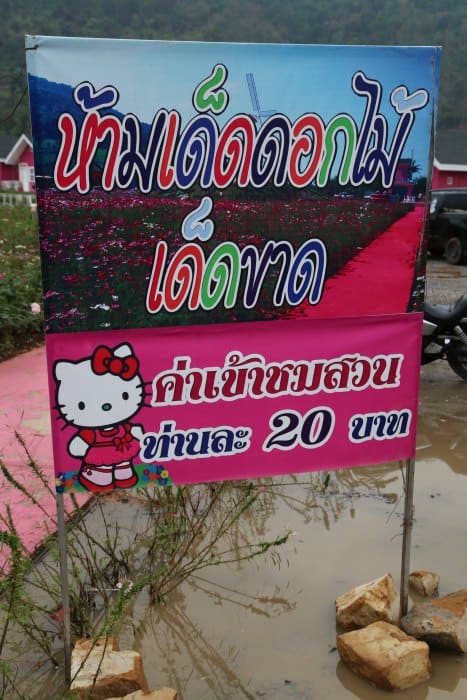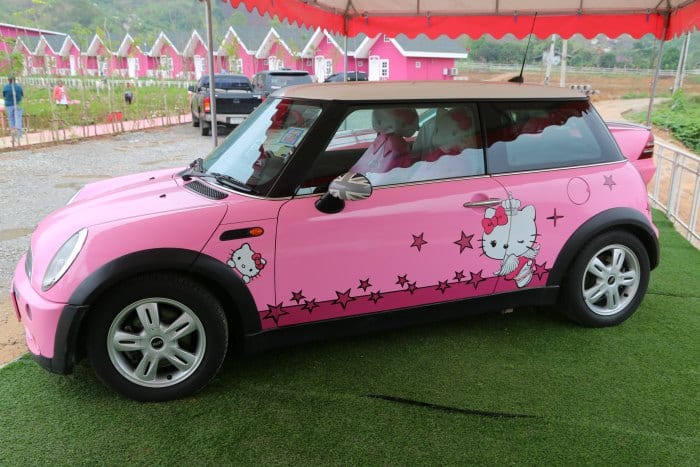 I am not sure why this Hello Kitty car has a Playboy bunny license plate. I am just going to hope that it was a problem of translation.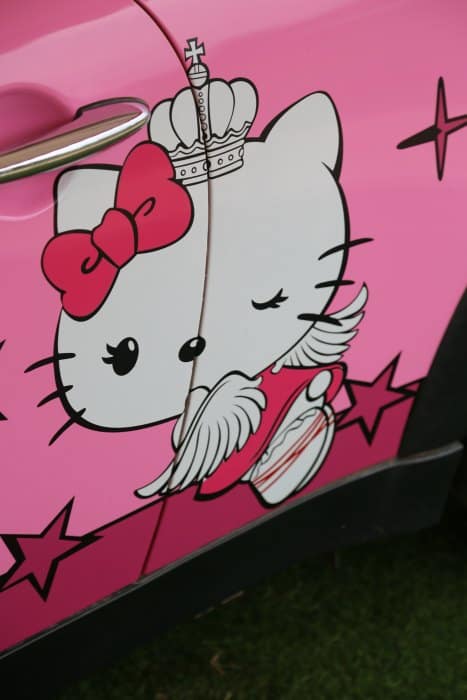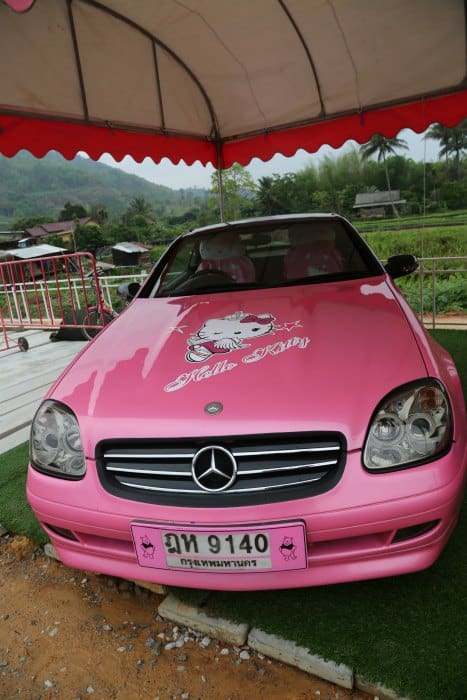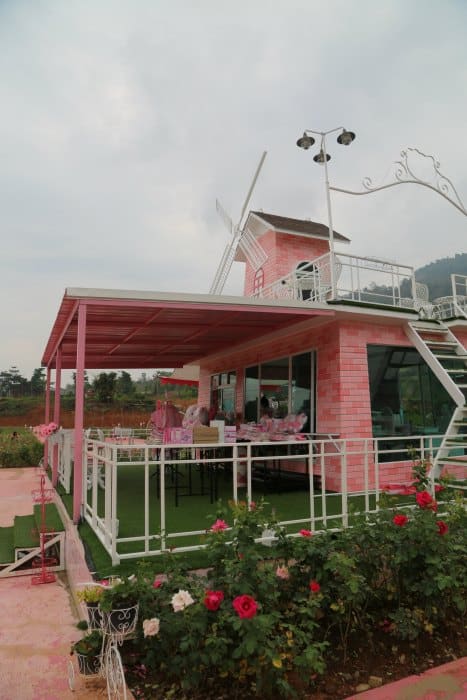 There is a pink gift store near the front entrance of the hotel. They offered a variety of Hello Kitty merchandise for sale.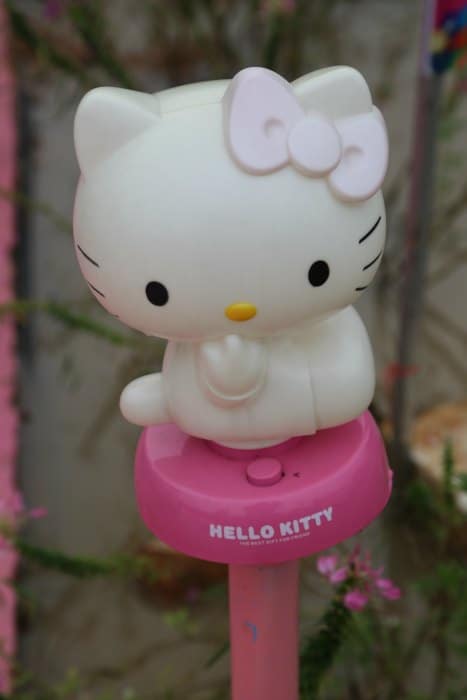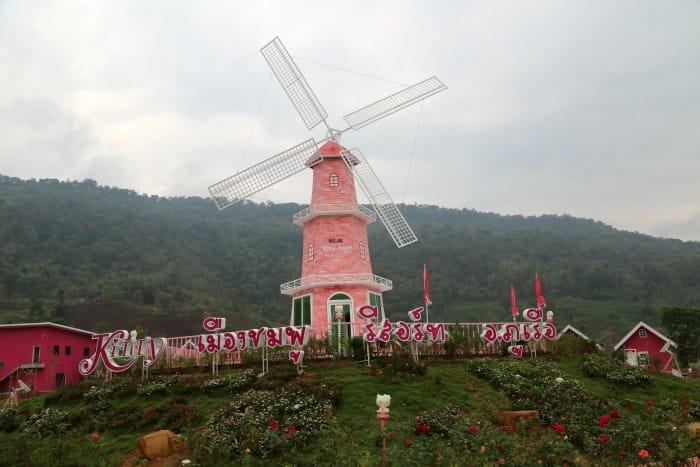 The hotel is officially named the kitty hotel.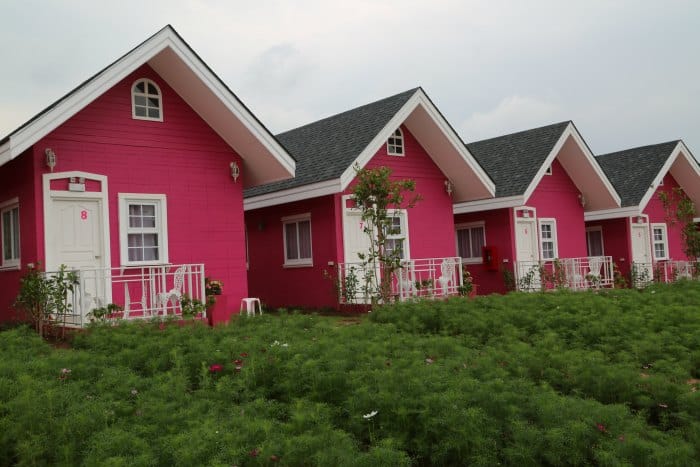 There is a bright pink row of cabins available for rent. We were told that the insides are decorated in pink and Hello Kitty bedding. We sadly did not have a chance to check out the inside of the cabins during our visit.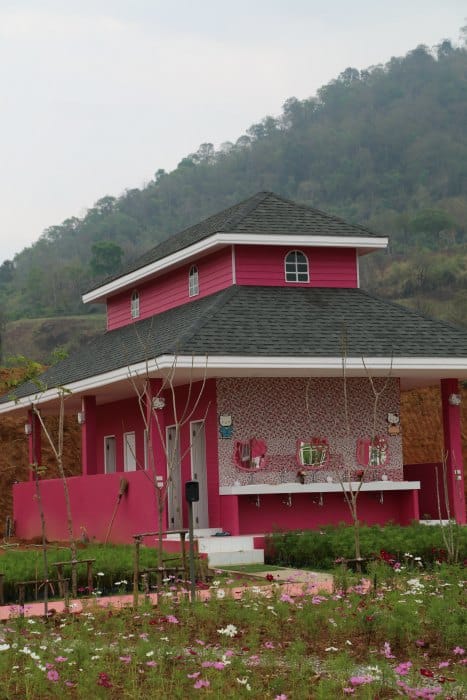 The bathrooms continue the bright pink Hello Kitty theme down to the toilet seats.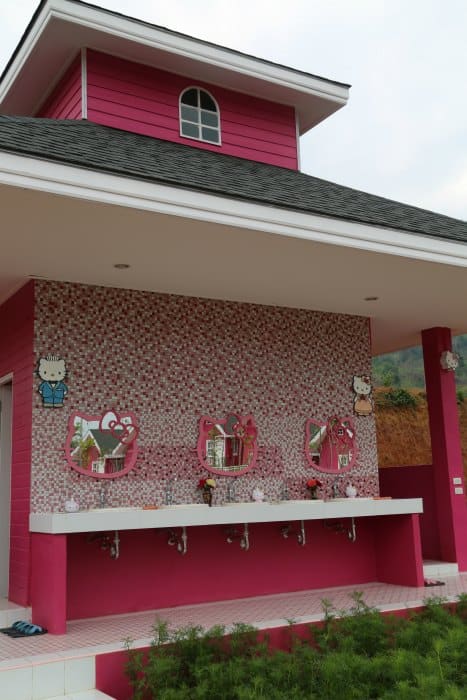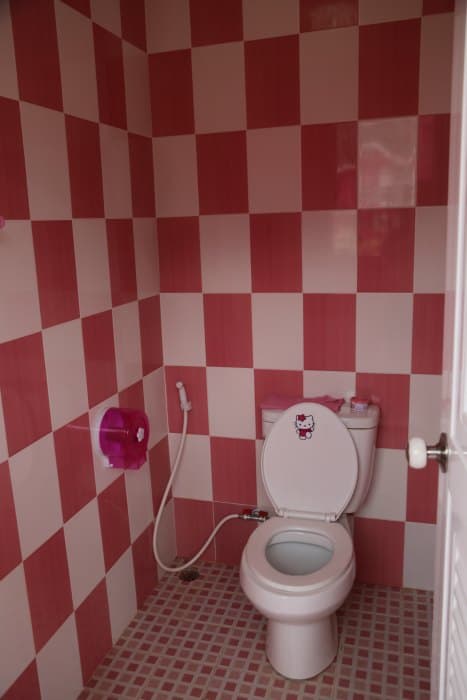 There were quite a few workers working during our visit. They were planting additional pink flowers and cleaning up the grounds. I can't imagine how pretty the field of flowers will be when it is all in bloom.
I was unable to locate a resort website in English at the time of this posting. From what I can tell rooms range from $1500 to $2500 Thai Bhat. Which is equal to $46 -$72 US a night.
One thing to note is the owner of the hotel does not have legal rights to use the Hello Kitty image from Sanrio. This is why the official name of the hotel is Kitty Resort.
The Hello Kitty hotel is located near the town of Phu Rua Thailand
Additional Thailand Travel Articles
Check out all of our Thailand Travel Guides