Yesterday we shared with you our amazing meal at Pampas Brazilian Restaurant in Las Vegas. One of my favorite parts of the meal was the Brazilian Lemonade.
This was the first time I had ever tried Brazilian Lemonade and I knew I needed to make it at home as soon as I could. YUM!!!!
Seriously this Brazilian lemonade is soooo good. I am pretty sure I will be making it weekly until the snow falls. It is super easy to make, tastes amazing and is sooo refreshing!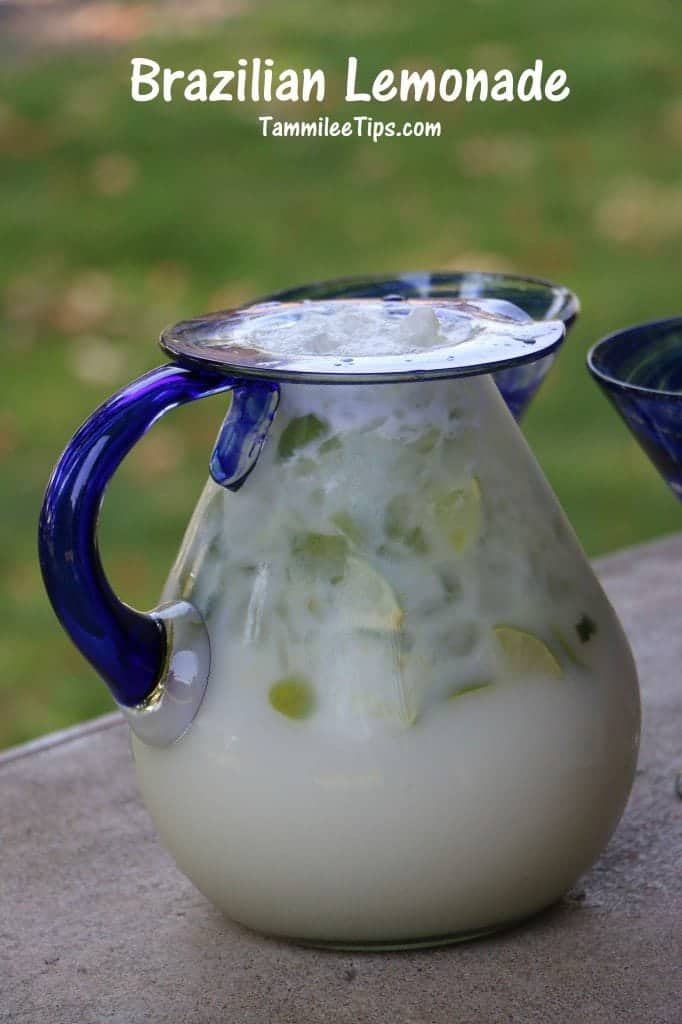 Brazilian Lemonade
Ingredients
2 limes, cut into quarters
1/2 cup sugar
3 tbsp sweetened condensed milk
3 cups water
lots of ice
Directions
1. Cut limes into quarters, combine limes, sugar, sweetened condensed milk and water in a blender
2. Pulse in the blender 5-6 times, strain into pitcher over ice
I kept the limes in since I liked the way they looked and the extra lime flavor in the drink. It is totally up to you if you want to strain them out or leave them in.