Bananas are a common household fruit comprising 63 percent of the American fruit diet, but did you know there are many ways to use this bright yellow fruit outside of eating it as-is or mixing it with yogurt? Check out our favorite banana recipes for using ripe bananas and dried bananas.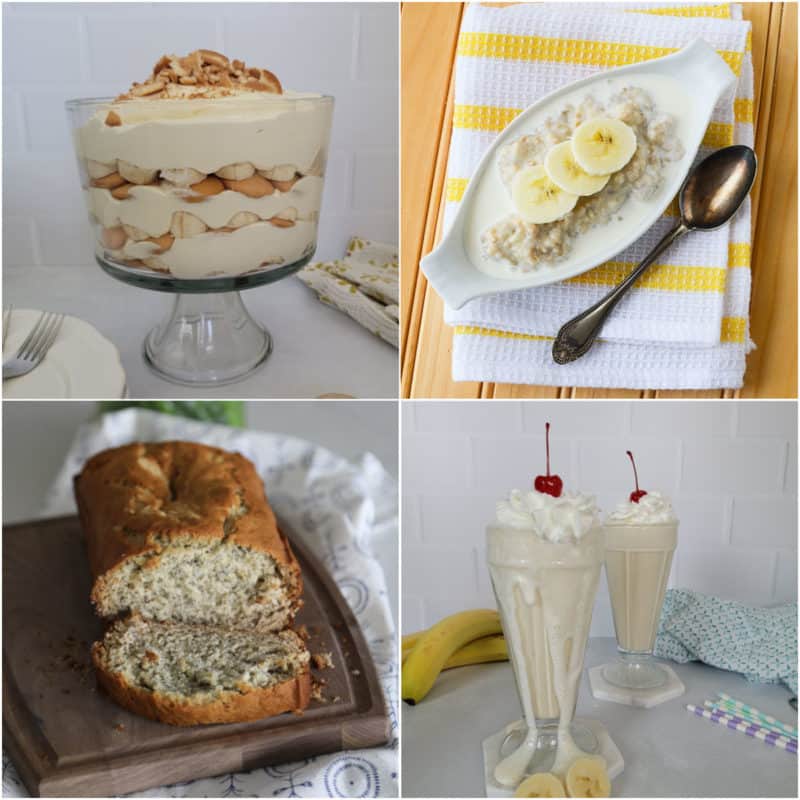 Recipes to make with Ripe Bananas
Are you wondering what to do with the ripe bananas on the counter? Don't worry; these banana recipes are perfect for using one or multiple bananas in easy recipes.
From cookies to banana muffins, there are so many ways to use ripe bananas.
Why Cook With Bananas?
The answer is simple - the cooking process helps their sugars caramelize, unleashing their flavor in a way that eating them raw doesn't.
Once you've gone through all of your bananas, the peels can also come in handy for various uses around the home. The peels are high in vitamins B6, B12, magnesium, and potassium and blend well into smoothies. To use them as a meat tenderizer, marinate, cook, grill, or roast them in the same pan as your meat. If you want to take the bitter bite out of them, wash and boil them until soft.
Are Bananas Refrigerated?
Like avocados, bananas are best left to ripen naturally on your kitchen countertop or kept in your refrigerator if you don't plan to eat them immediately. However, for the best quality, use your banana bunch once they've reached your desired level of ripeness.
Overripe bananas are known for their usefulness in banana bread, and in some of our recipes below, we recommend ripened bananas. Want to save them for later use for banana bread or smoothies? Remove them from their peels, transfer the mashed fruit to airtight, freezer-safe bags, then store them in the freezer.
Canned Banana Recipes
While bananas can be canned and stored in your pantry for future use, natural acids such as citric acid, lemon, or lime juice must be added for food safety. This is because bananas are dense and low in acid, which makes them more prone to botulism.
Whole Banana Recipes
Bananas baked whole are a simple, healthy, and tasty snack. Depending on how big you want your portions, you can bake them whole or cut them lengthwise. Bake them at 350°F for 15 minutes or until you're satisfied with the texture.
Bananas are naturally sweet, so baked bananas don't need much to transform into a swoon-worthy dessert. Honey is a versatile natural sweetener that pairs well with bananas, and neutral cooking oil or melted butter can be drizzled on top to help the bananas bake.
Use bananas whose peels have just started spotting for the best results, as they'll be sweet but firm enough to retain texture.
When Is Banana Bread Done?
According to King Arthur Baking, a purveyor of baking flour, banana bread, and similar quick bread like pumpkin and zucchini bread is done once a thermometer inserted into the center reads between 200°F and 205°F.
If you've accidentally underbaked your banana bread, it's recommended not to put it back in the oven. Instead, remove the underbaked banana bread from the baking pan, slice it into the desired portion size, and grill it as you would French toast a healthy faux version of this sweet breakfast entrée.
Banana Recipes
We love the sweetness of banana flavor and  how easy it is to use bananas in recipes. They are the perfect addition to a bowl of cereal or a smoothie bowl.
There are so many ways to use bananas!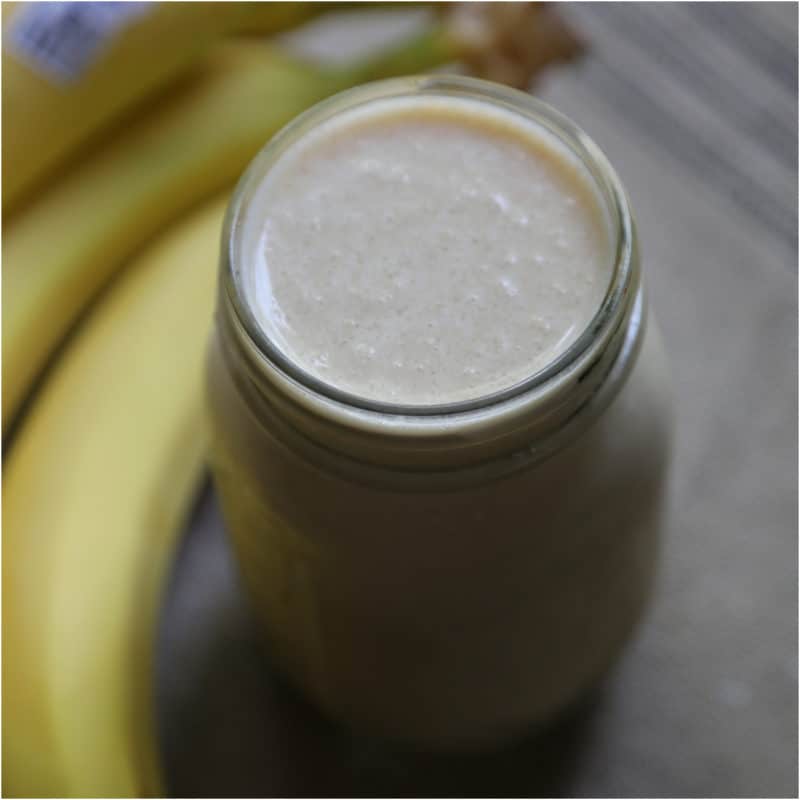 Fruit and veggie smoothies are a quick, tasty, and customizable way to add extra nutrition to your diet anytime. This recipe only takes four ingredients - a banana, milk, peanut butter, and ice cubes - to achieve the smoothie version of the King of Rock and Roll's favorite sandwich combination.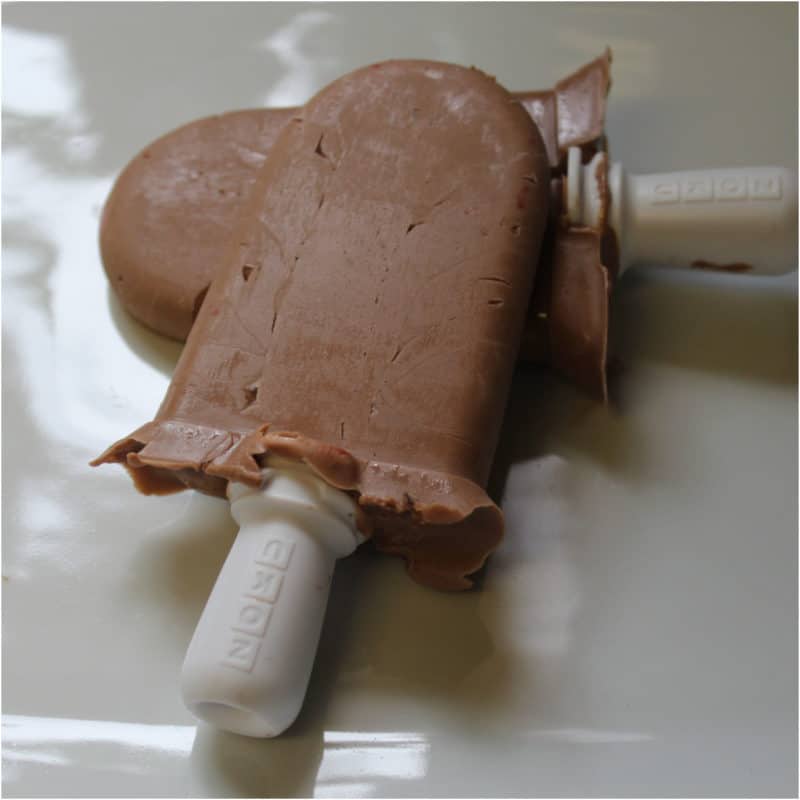 Do you also consider everyone's favorite hazelnut cocoa spread to be a food group? If so, you'll love this summer-ready banana and Nutella popsicle recipe made with the Zoku Duo Quick Pop Maker.
Are you like us and looking to use your Nutella stash to satisfy your sweet tooth cravings? We have a collection of fantastic Nutella recipes just for you.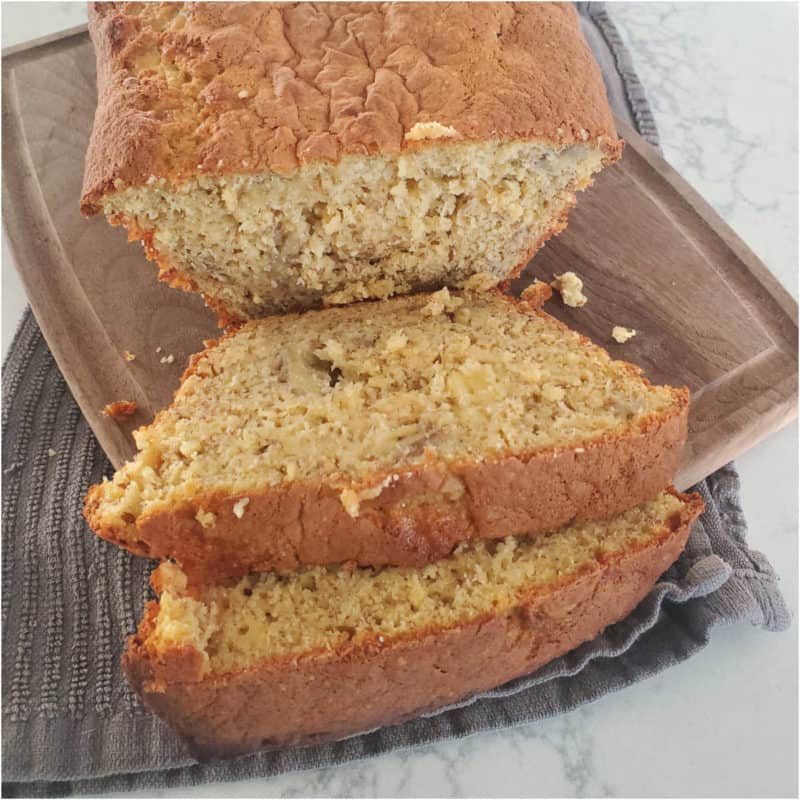 Nothing beats the aroma of freshly-baked banana bread in the morning. Cake mix is the not-so-secret ingredient in this easy-peasy, three-ingredient banana bread recipe. Use yellow, chocolate, spice, or any complementary cake mix for a variation.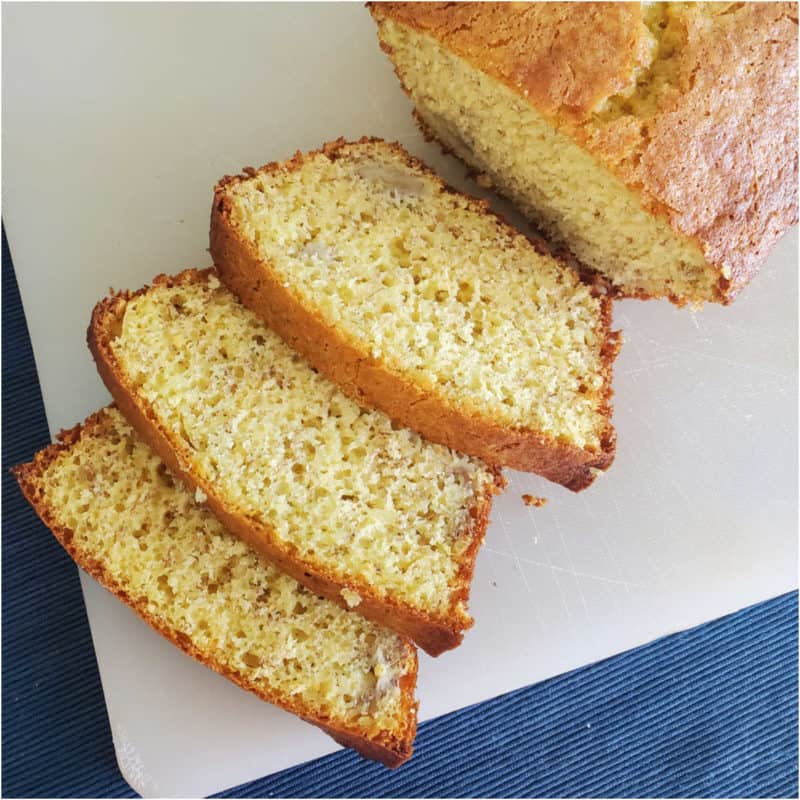 Have you got some ugly, overripe bananas in your kitchen? If so, skip the trash bin and put them to work in this four-ingredient banana bread recipe made with yellow cake mix.
Want more ways to use the cake mix boxes sitting in your pantry? This recipe is featured in our Cake Mix Recipe collection.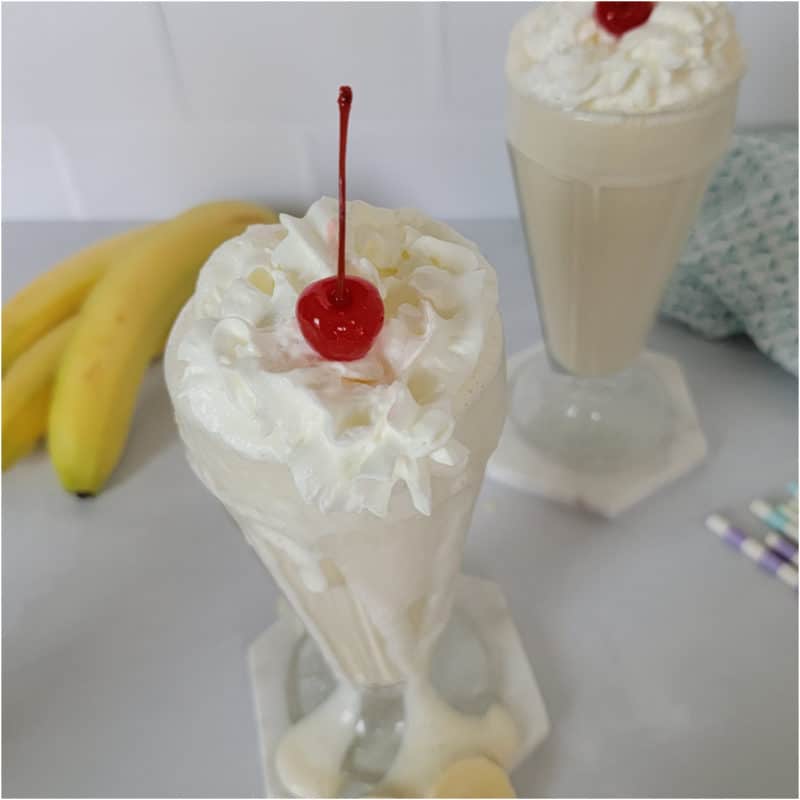 This soda-fountain-style milkshake is sweet, refreshing, and filled with the goodness of bananas. Top it with whipped cream and a maraschino cherry for some nice flair.
Need a blender recommendation for your warm-weather refreshments? We recommend the highly-rated and ultra-powerful Ninja Blender.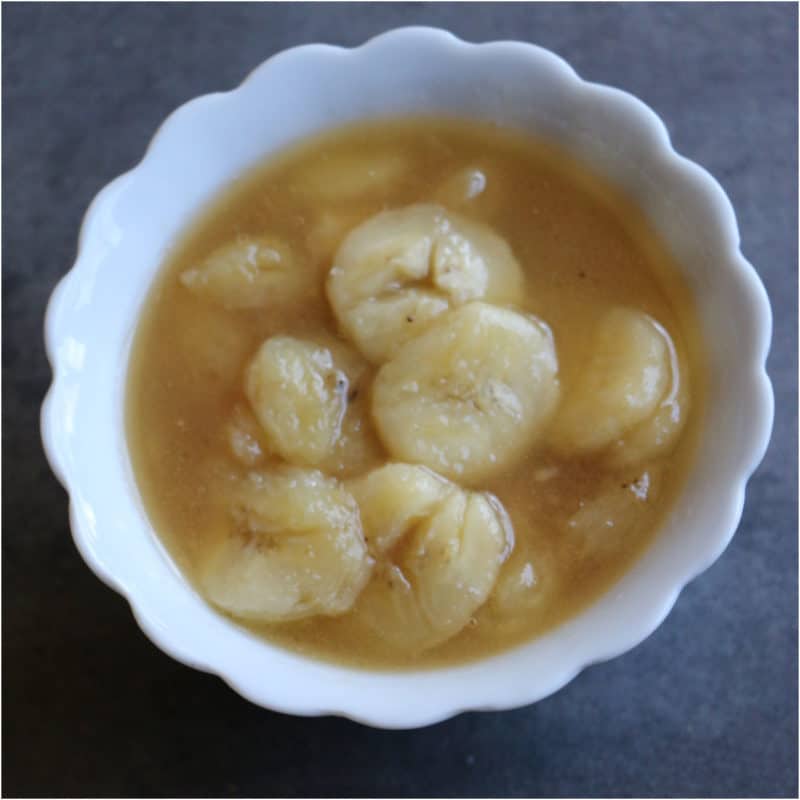 This downsized, microwavable version of our rum-infused Crock Pot Banana Foster Recipe is excellent when you're feeding a craving for two - or one if you don't want to share the mug it's made in.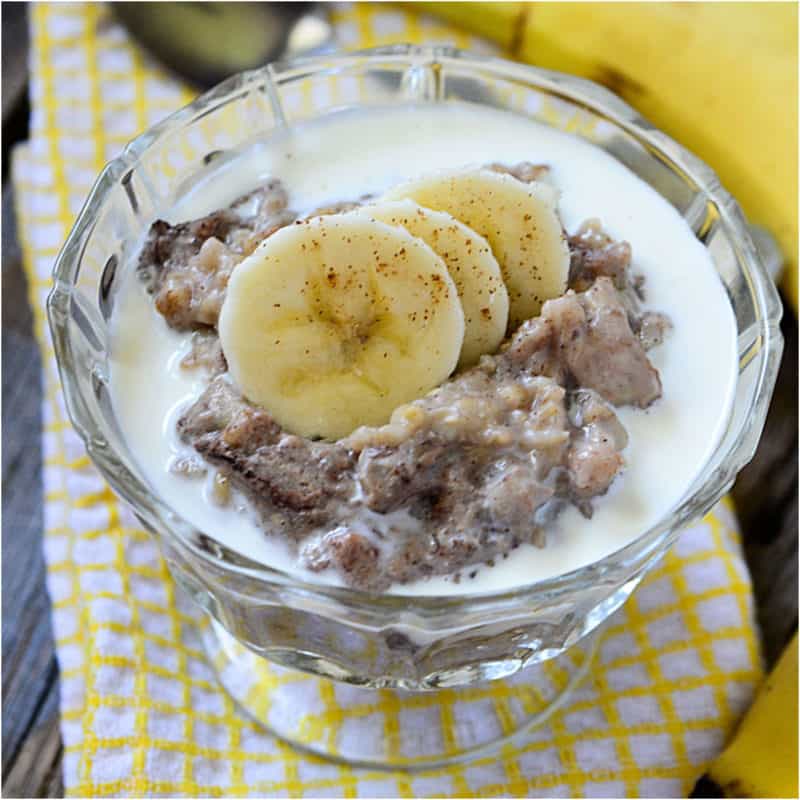 Ever wish you could wake up to a hot and delicious breakfast in the morning? This slow-cooker banana bread oatmeal is chock-full of belly-filling steel-cut oats, bananas, and cashew milk. The brown sugar, cinnamon, clove, and nutmeg spices make it extra indulgent and warm.
We developed this slow-cooker bananas foster to recreate one of John's favorite cruise ship indulgences. It pairs fantastically with a scoop or two of vanilla ice cream, plus it comes together in just over an hour to quickly serve a dinner or brunch crowd.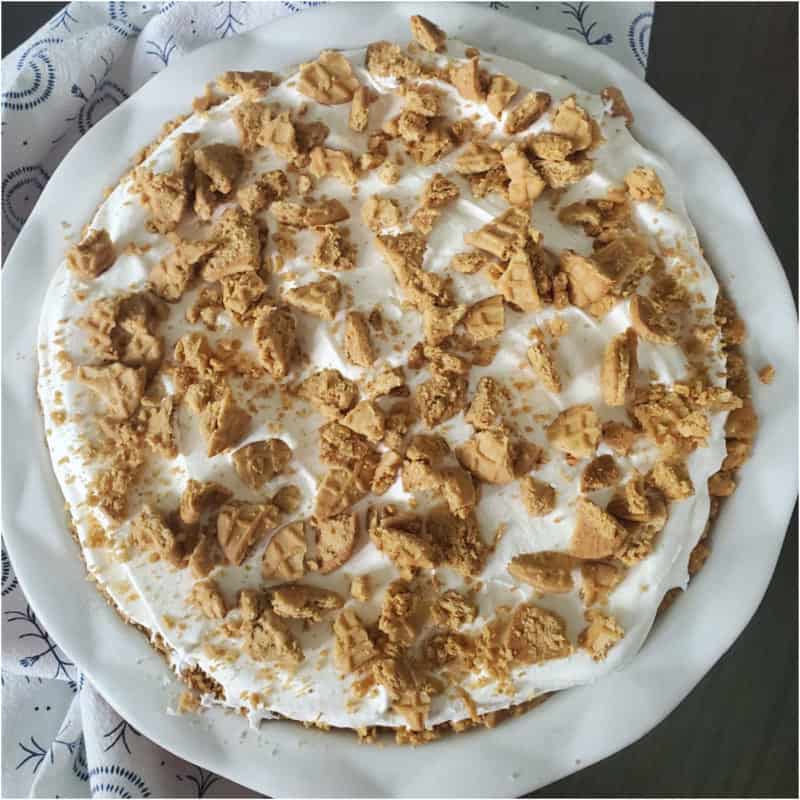 In this twist on a classic sweet treat, a schoolyard cookie meets a Southern dessert favorite. We top ours with Nutter Butter cookie crumbles and a cookie in the center to hint at the inside goodness.
If you plan to serve and eat yours immediately and love bananas, layer the top or the bottom with fresh banana slices.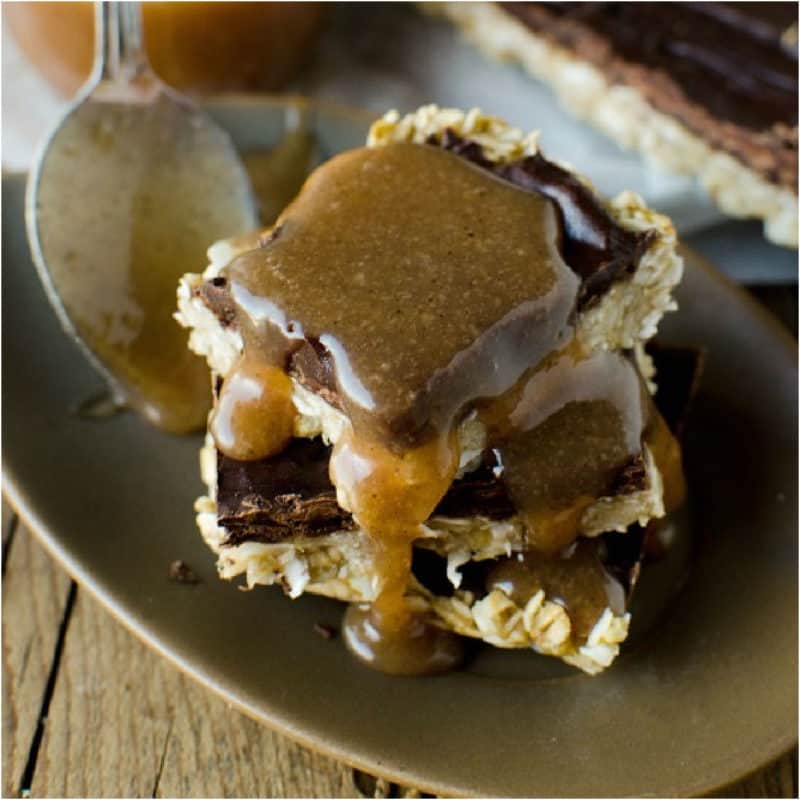 Show your loved ones some extra TLC with this bagged lunch oatmeal bar recipe featuring a decadent blend of bananas, oats, coconut flakes, and chocolate chips.
While caramel sauce is optional, we recommend it for taking this recipe to the next level. Here's a Crock Pot Caramel Sauce to get you started.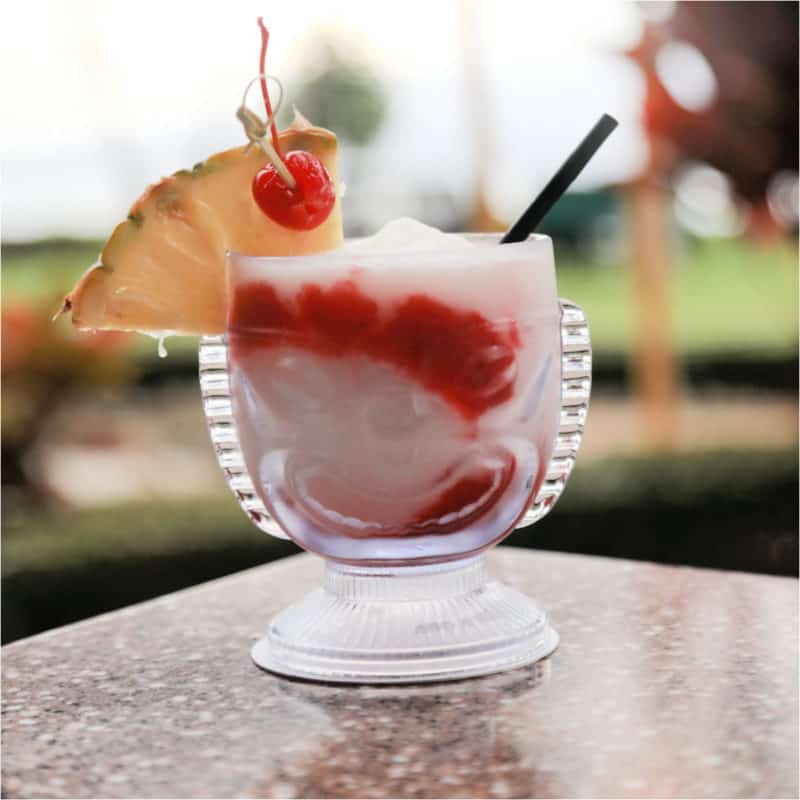 We love this blender cocktail because it reminds us of a beautiful Hawaiian sunset, particularly at Anaehoomalu Bay, or A-Bay for short.
The light rum and Malibu make it extra boozy, the strawberries add fruitiness and color, and the pineapple and cream of coconut give it that tropical feel that will transport you to Aloha Friday, any day.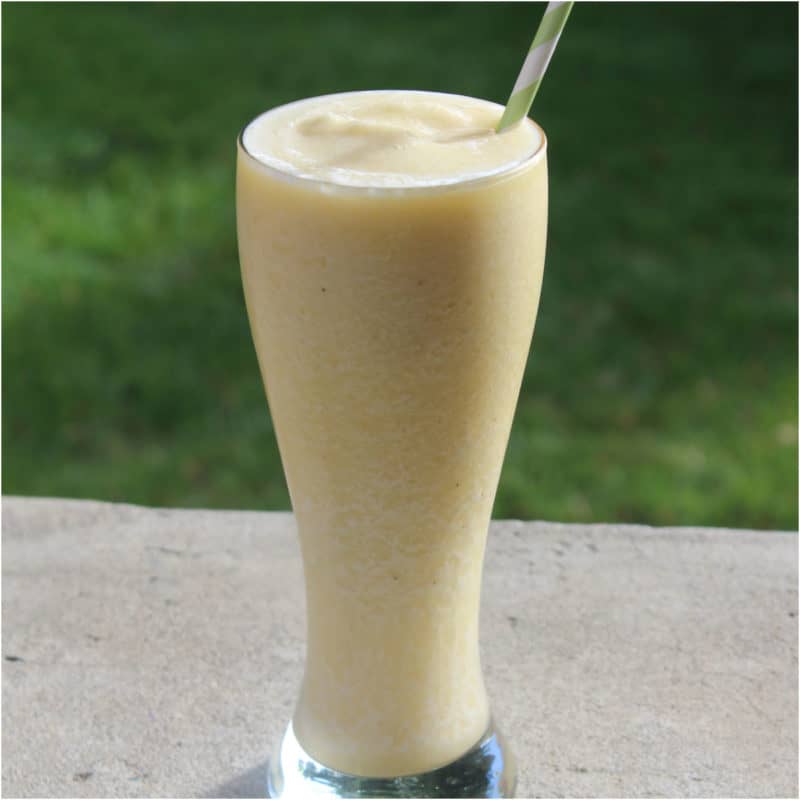 Orange Julius smoothies get their iconic taste and frothiness from adding powdered egg whites. Serve this banana and orange version of the classic Orange Julius in tall pilsner glasses.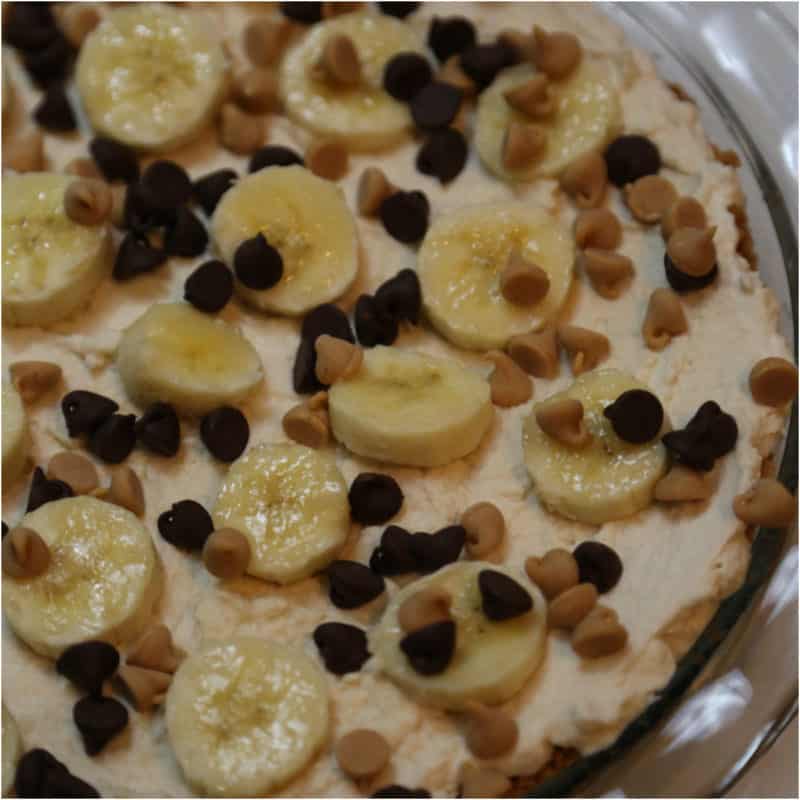 This yummy experimental no-bake pie with a graham cracker and butter crust was also a birthday treat for John back in 2015. As with our other no-bake pies, instant vanilla pudding mix makes an excellent base for no-bake pie filling.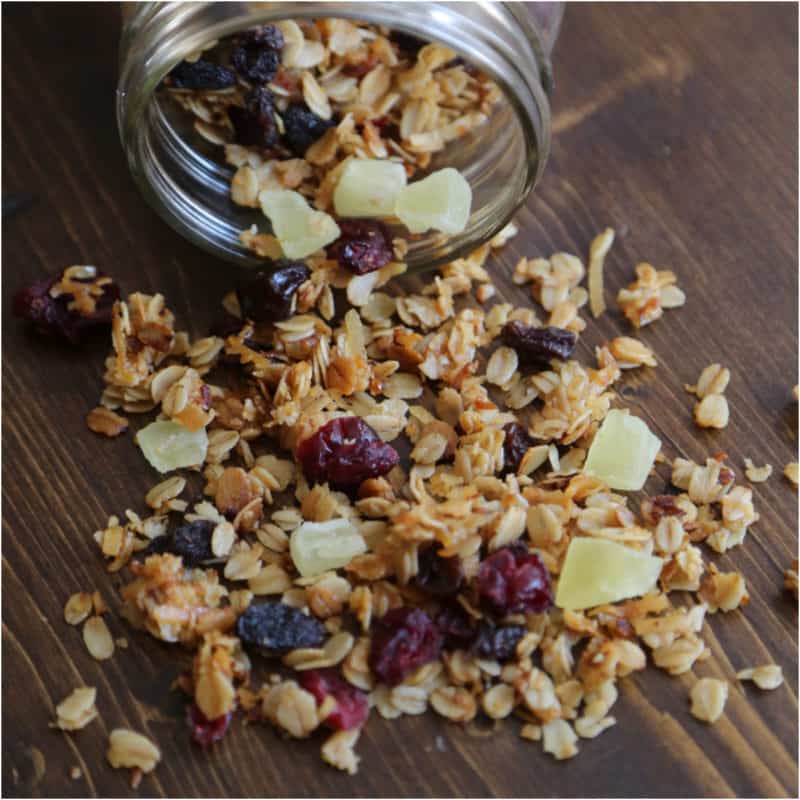 Many store-bought granola products contain nuts and seeds, which John could no longer eat after being diagnosed with diverticulitis. This nut-and-seed-free granola is sweetened with honey and contains many yummy additions, like coconut flakes, raisins, dried berries, and dried bananas.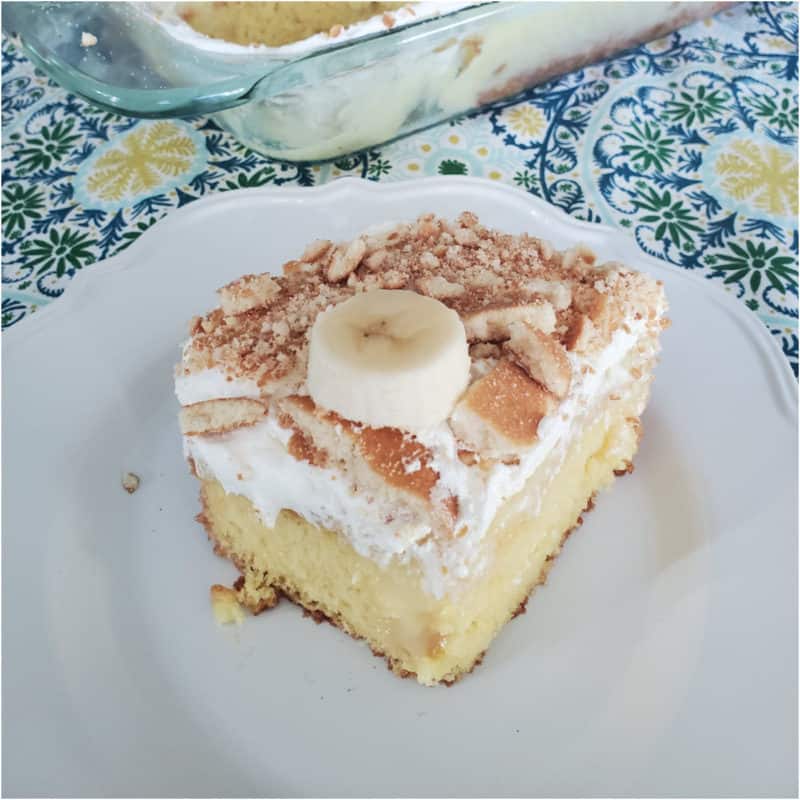 A poke cake is a classic Southern dessert, and this banana pudding gets its flavor from instant banana pudding mix and sliced bananas.
If you love this poke cake, you'll also love our Strawberry Poke Cake, Oreo Poke Cake, patriotic Poke Cake in the colors of our nation's flag, summer-ready Piña Colada Poke Cake, and Butterfinger Poke Cake inspired by the candy itself.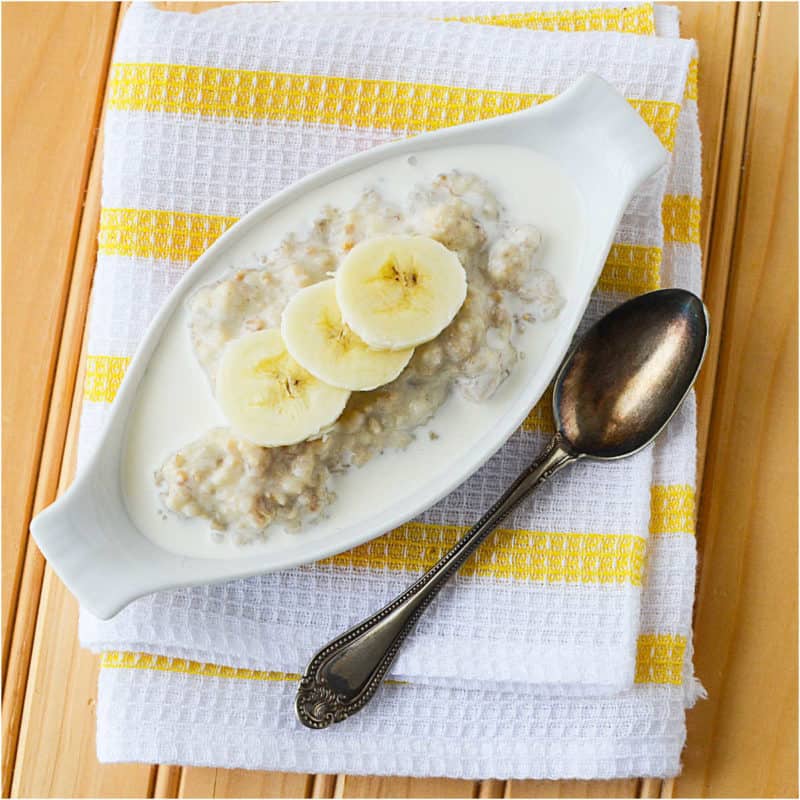 This banana oatmeal is similar to our banana bread oatmeal featured earlier in the roundup. However, it uses plant-based cashew milk instead of heavy whipping cream and is scented with cinnamon, cloves, and nutmeg.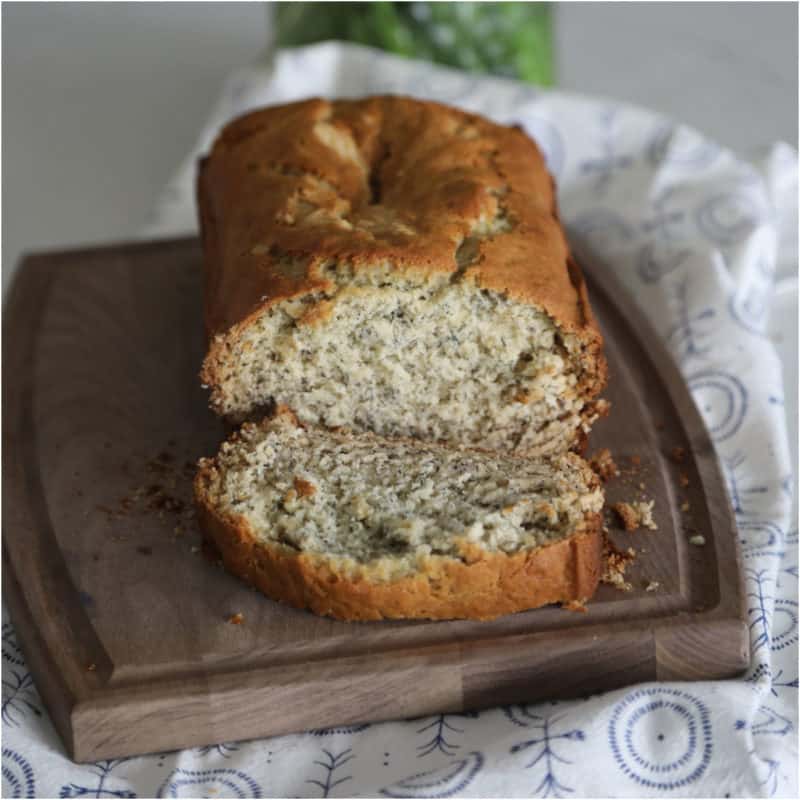 This homemade banana bread recipe comes from my family's recipe collection; I still remember being given the splotched handwritten recipe card as a teenager.
The recipe post also contains valuable tips about banana bread, from storing and freezing it to what bananas work best in recipes.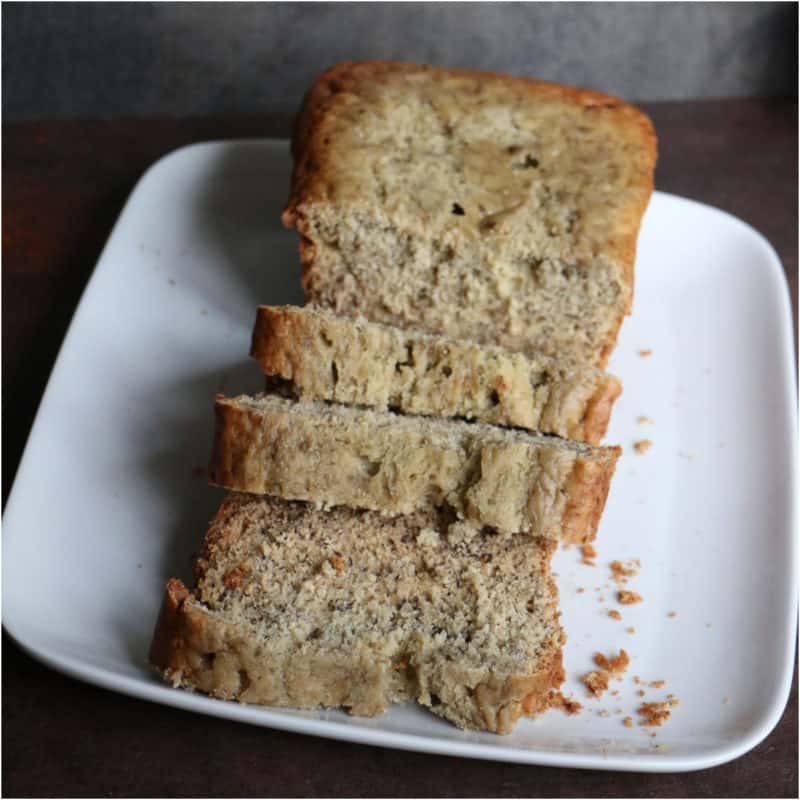 A hot oven that heats the entire house is the last thing you need on a hot summer's day. Not only is this banana bread recipe made entirely in your Crock Pot, but it is also a great way to use up any frozen bananas stockpiled in your freezer.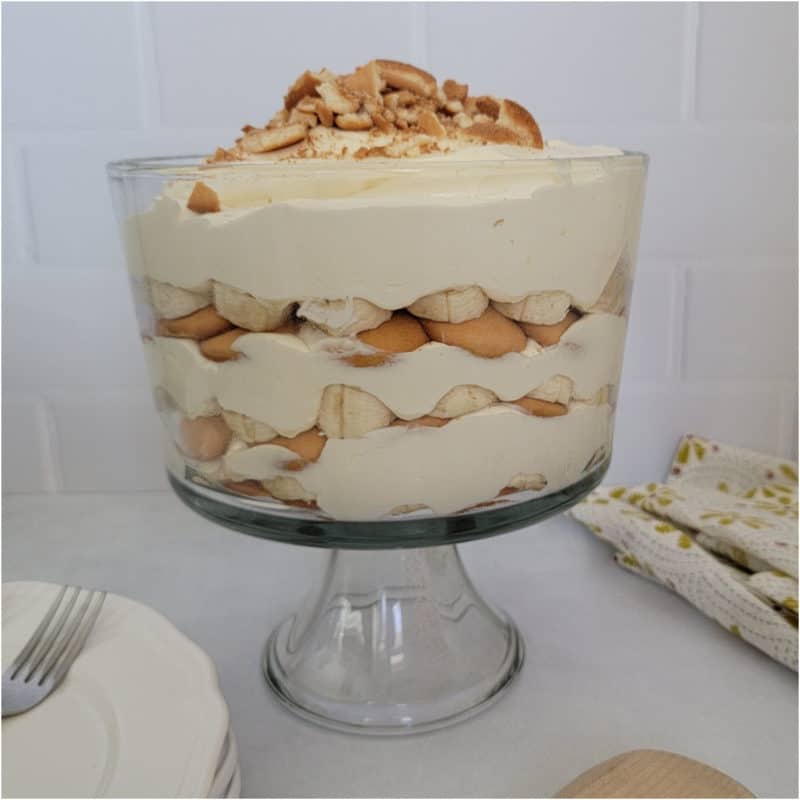 Magnolia Bakery is a treasured and world-famous New York City bakery chain known for scratch-made baked treats. In particular, the chain gained popularity for making cupcakes with batter left over from their cakes, including the Sex and the City-inspired "Carrie" cupcake.
This banana pudding recipe comes straight from the pages of Bobbie Lloyd's The Magnolia Bakery Handbook: A Complete Guide for the Home Baker.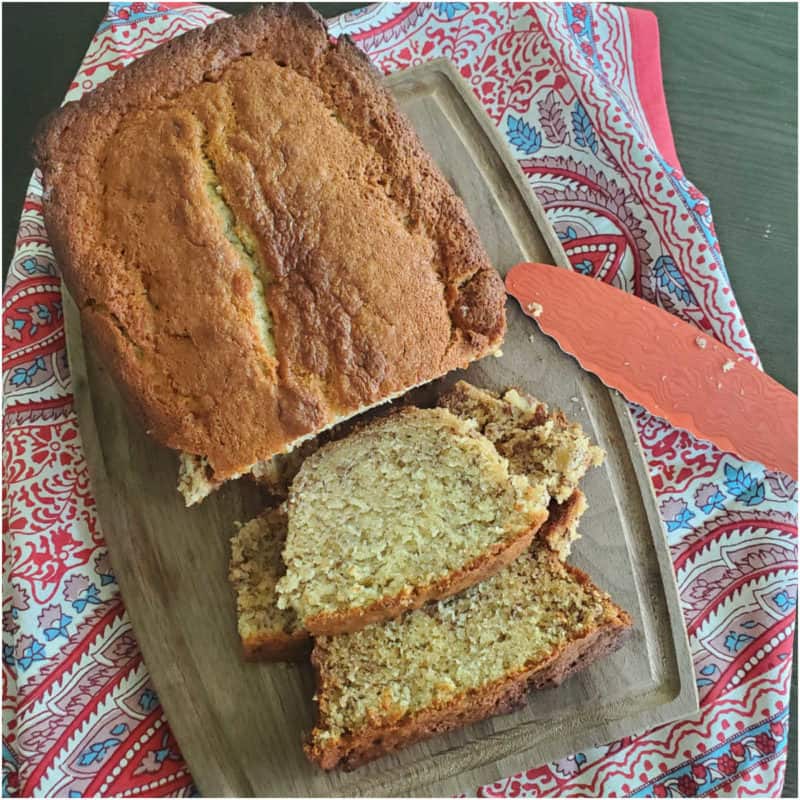 When this recipe post was published, it was our eighth banana bread recipe we had shared over the ten years we had operated Tammilee Tips. The sour cream makes this banana bread moist, tangy, and overall delicious.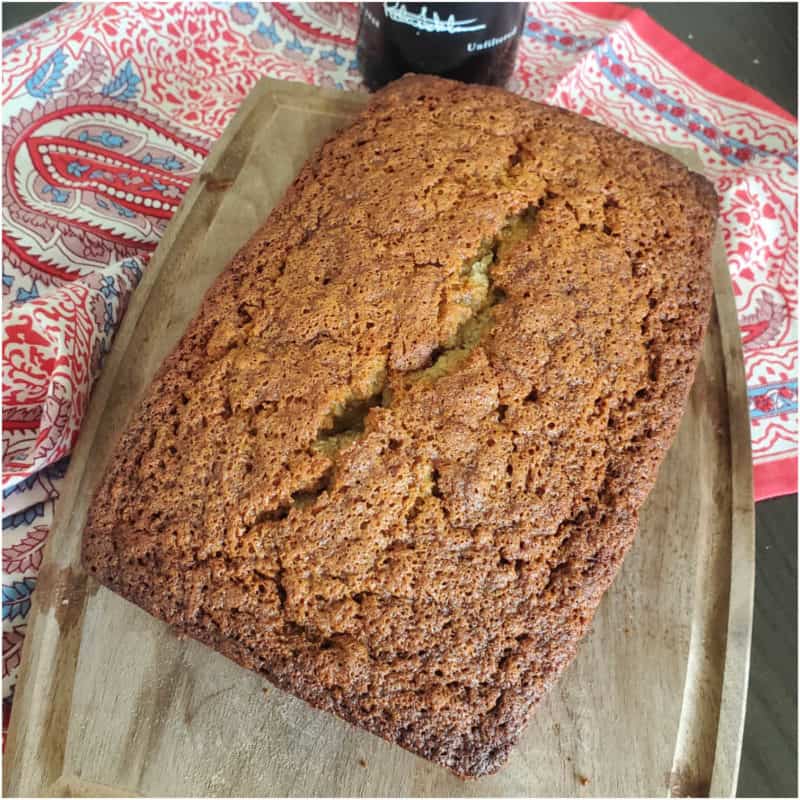 The port wine used in this creative banana bread recipe comes from Ficklin Vineyards, one of our favorite Madera Wine Trail wineries.
After testing the recipe, we found that it took about one hour to bake, so be sure to check yours at about the 45-minute interval to account for any variations with your home oven. Add chocolate chips, chopped walnuts, or both for more loaded banana bread.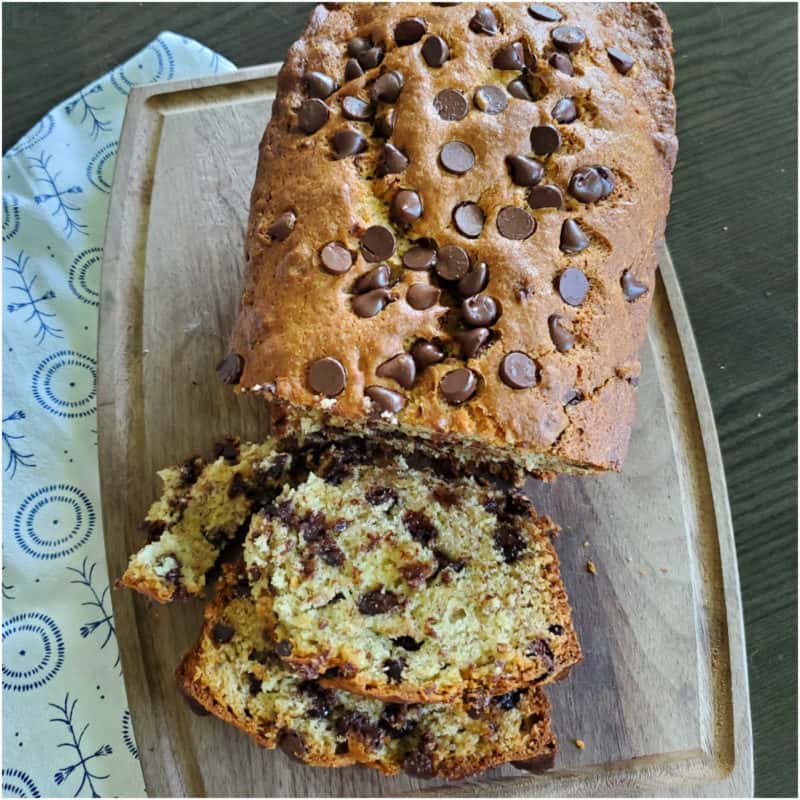 Chocolate and banana is a flavor combination that works well in many sweet culinary contexts. With a prep time of only ten minutes, this easy chocolate chip banana bread could be your pick-me-up dessert; the most challenging part is waiting for it to bake in your oven.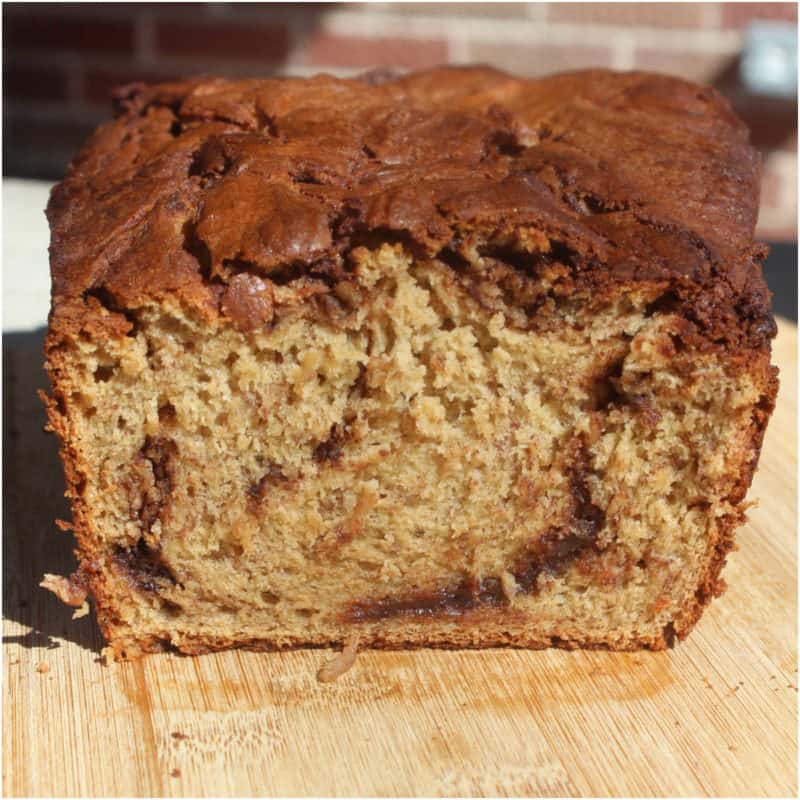 This Nutella banana bread made with frozen bananas is a living testament that everyone's favorite hazelnut spread adds chocolatey fun and flair to almost any sweet treat. Let it shine by pairing it with a hot cup of coffee.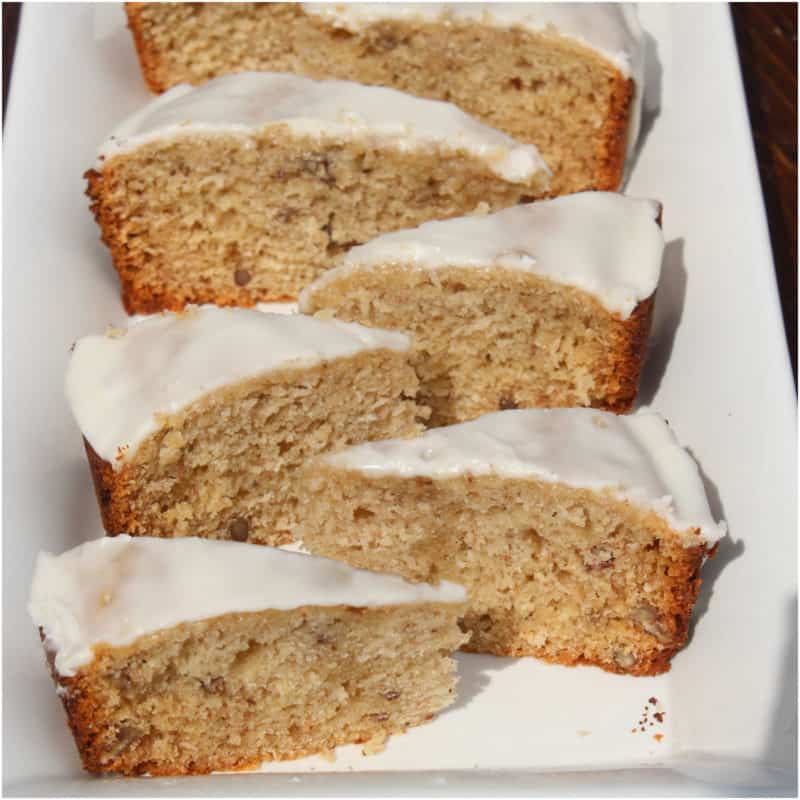 This Crock Pot banana bread recipe contains two heaping teaspoons of bourbon - plus one for the glaze - to deliver rich smokiness to the classic breakfast and brunchtime treat.
We used a bottle we had picked up on our Caribbean Cruise to St. Thomas, but you can use any kind whose flavor you would enjoy coming through in your banana bread.
While optional, chopped toasted pecans add a crunch factor and pair well with the bourbon. Or spread a bit of cream cheese frosting on a slice.
Upcoming Banana Recipes include how to make the perfect Banana Split, Banana Cake, Banana Pancakes, Banana Cream Pie, Banana Ice Cream, a gluten-free banana bread, banana bundt cake, vegan banana bread, overnight oats, and more!
Recipe Tips
Printable recipe card instructions are available in each individual post.
Nutrition information, including calories, protein, calcium, carbohydrates, fiber, vitamin c, potassium, cholesterol, sodium, trans fat, monounsaturated fat, polyunsaturated fat, and more, will vary depending on the products used.
Favorite Kitchen Tools
Heat resistant potholders - A couple of years ago, we had a fire scare when we didn't realize we had turned a burner on, and a cloth potholder caught fire. Thankfully we walked by the kitchen and saw the smoke and were able to get it out ourselves. Since then, we have only used these heat-resistant potholders.
Baking Sheets - We are huge fans of these baking sheets with sides. You don't have to worry; you will remove the cookies from the oven and have them slide right off.
Microwave Silicone cover - I swear by these lid covers to help prevent butter splatters when melting butter in the microwave. I have had way too many butter explosions while baking. These lid covers help keep the butter in the bowl and not on the roof of your microwave.
Crockpot - We suggest using a crockpot that has a digital timer that automatically switches the slow cooker to warm after a set amount of time. This helps make sure your dinner cooks perfectly, and you don't have to stress about what time it is going to be done.
Hand Mixer/Stand Mixer - You can mix this with either a hand mixer or your stand mixer.
Muffin Pan - We use a 12-muffin pan for this recipe.
Bread Loaf Pan - We love making multiple loaves of bread at the same time.
Parchment Paper -  I love that I can use parchment paper to help make it easier to remove the brownie cookies. They also make clean-up a breeze. If you are not using parchment paper you will want to spray non-stick cooking spray on your baking sheet to help the cookies not stick.
Mix n Chop - We use the mix n chop to break up the sausage and love it.
Vegetable chopper - This is a huge time saver for chopping veggies.
Large Mixing Bowl - We are big fans of this glass batter bowl that has a handle. It makes it easy to mix ingredients and keeps the mixing bowl steady on the counter.
Blender - We are big fans of the Ninja Blender and how well it makes frozen drinks.
Medium ice cream scoop - To scoop the dough onto the cookie sheets. This helps make sure every cookie is the same size.
Cookie Scoop - A cookie scoop makes it so easy to get consistent cookies that all look great together.
Bread Knife - The teeth on the wavy edge of the knife's blade easily slice through foods' crust or skin without tearing the soft inside. Ideal for slicing bread, angel food cake, meatloaf, fruits, and tomatoes
Great Recipe Collections
Leftover Ham Recipes - Check out all of our favorite ways to use leftover ham.
Rotel Recipes - From Rotel Dip to chicken spaghetti with Rotel and Rotel Cheese Dip this collection of Rotel recipes include all the very best. Appetizers, Main Dishes, and even bread taste better with a bit of Rotel!
Easy Dump Cake Recipes - Easy Dump Cake Recipes, including crockpot dump cakes and oven-based dump cakes! These are the perfect potluck and holiday desserts.
Easy Lemon Desserts - Pucker Up for These Delicious Lemon Desserts! They are the perfect spring and summer sweet treat.
Bisquick Recipes - Easy Bisquick Recipes! Everything from breakfast to snacks, to comfort food, and more! All of these recipes with Bisquick are made with simple ingredients and are quick and easy recipes!
Cherry Pie Filling Recipes - These cherry pie filling recipes, which range from Crock Pot favorites to boxed cake mix treats, are made instantly with ruby red cherry pie filling in a can, but they can also be made with any quality pie filling you have.
Do you love recipes? Check out our copycat recipes, dessert recipes, and our CrockPot Recipes.
Follow Tammilee Tips on MSN, Facebook, Instagram, and Pinterest, for all of our recipe posts.