The Leaning Tower of Pisa has been on our bucket list for a long time. It is one of those world icons you just have to visit to see if it really does lean or is it a trick with the camera. During our cruise on the Carnival Vista we booked the Leaning Tower of Pisa tour so we could see this world icon in person.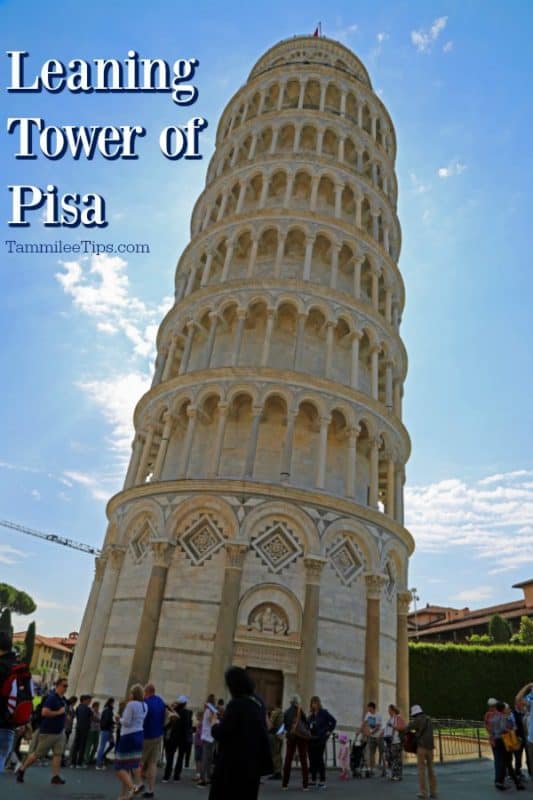 Leaning Tower of Pisa
I was honestly a bit worried about this tour because John was still recovering from his ACL replacement surgery. I wasn't sure how he was going to do with the walking on uneven surfaces potentially or just walking in general.
We did end up making a few adjustments during the tour but they turned out to be so worth it.
The tour did have a bit of walking from the main parking lot to Miracle Square. Once we reached Miracle Square we did feel like we were in a bit of a hurry.
This is definitely an icon I would love to return to and have more time to really soak in every detail.
The Cathedral in Miracle Square is worth taking your time in and soaking it all in. We sadly only had time for a quick walkthrough. I think we could have easily spent an hour or two just walking around taking pictures and being in the moment.
One thing to know that probably isn't a surprise is the Leaning Tower of Pisa is crowded! There are people everywhere. If you are going with a group make sure and set a meeting spot before you disburse.
We met at a pizza place by Miracle Square which ended up having the most amazing pizza! It was so cheap and soooooo delicious!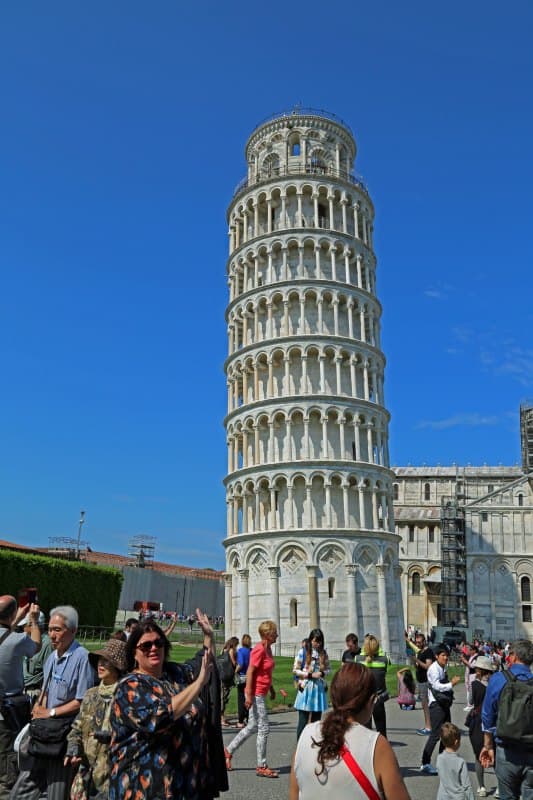 I am happy to say that the Leaning Tower of Pisa really does lean just like you see in the photos. You have to take the iconic pic trying to hold it up since you are there. Super cheesy but still so worth it.
Don't worry you will not be the only person taking this picture. It is actually quite impressive how creative people get with their photos.
There are souvenir stands all over the place along with places to grab a bite to eat.
We were told that in order to use the bathroom in many places you need to be a paying customer so you can get the security code to get into the bathroom.
Security is very tight and you will see armed guards walking around Miracle Square.
If you are taking a family trip to Italy make sure to check out what to do in Rome with Kids!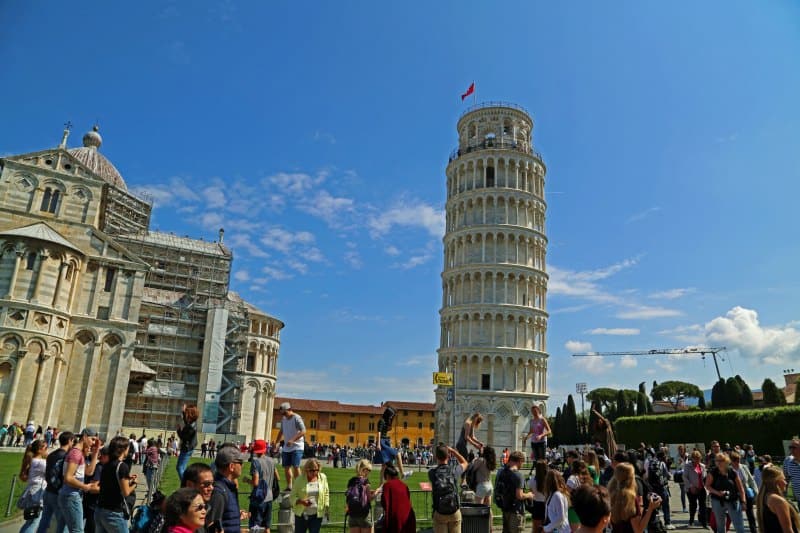 Additional Europe Travel Articles
What to expect when visiting the Acropolis in Athens
Check out all of our Europe Travel Guides