This past weekend we spent an amazing two days at Bull Hill Guest Ranch. Bull Hill Ranch is a guest ranch located about 2 hours north of Spokane near the Canadian Border. The ranch has been in the Guglielmino family for well over 100 years. The guest ranch sits on top of a hill overlooking Lake Roosevelt and some truly amazing Washington scenery. I can't tell you how many times I lost myself in the view and just gazed over the hillside.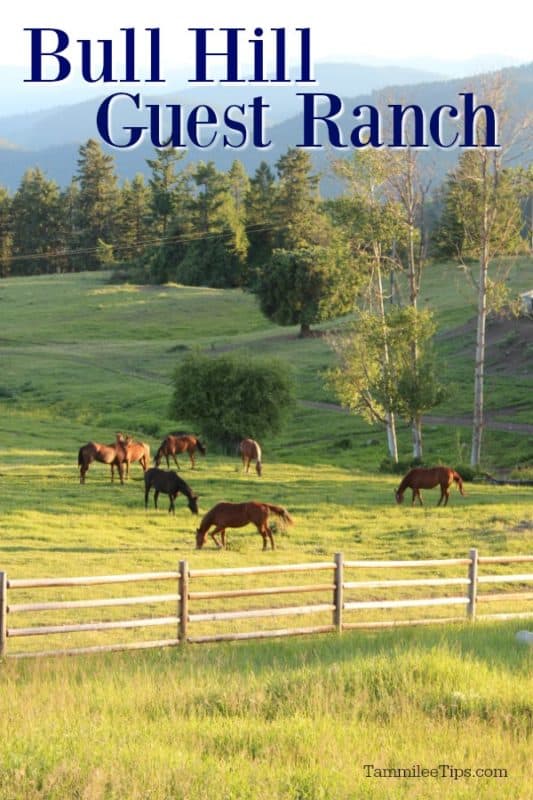 Bull Hill Guest Ranch Weekend Getaway
 As we drove up the hill to Bull Hill Ranch my mind started wandering and wondering what the weekend would be like. I have to admit that I am not a horse person. I love the outdoors but really do not enjoy being near horses. I was not sure what it would be like being on a ranch as a non-horse person but it was wonderful. There is so much to do at Bull Hill that does not include horses.
I even tried my hand at skeet shooting which rocked! I am happy to say that I hit 2 out of 4 skeet which I thought wasn't too bad for my first-time skeet shooting.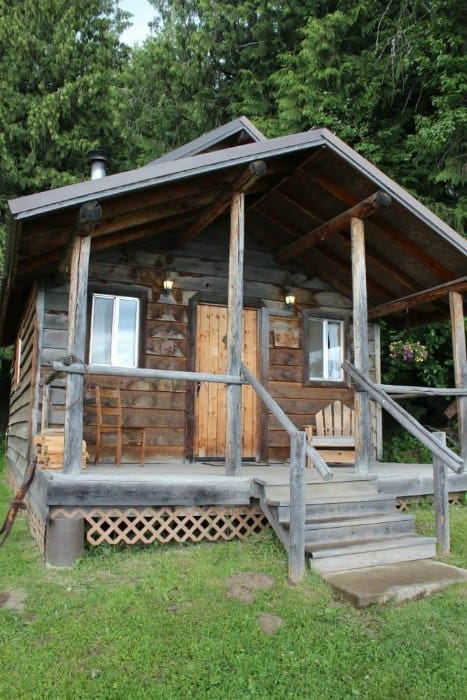 We stayed in the Rifleman Cabin for the night and loved it. The cabin has a loft with 2 twin beds and 2 queen beds downstairs.  The cabins are decorated with pieces of ranch life. The towel racks are made of horseshoes. The TP holder is made with a stirrup, even the mirror is decorated with ranch materials.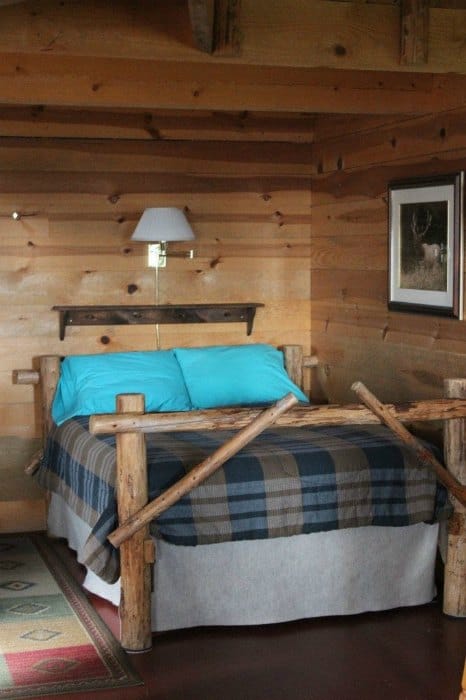 I have to share a funny story about our night at Bull Hill Ranch. We shared the cabin with a couple that we had just met who was wonderful. During the night we realized that the lamp above the bed was a touch sensor lamp. Every time we moved or rolled over the lamp would turn on.
You had to go through four settings to get back to it being dark. All I could think of during the middle of the night is our new cabin mates must think we are throwing a disco party downstairs with the lights flashing all night. It was pretty hard not to start giggling each time the light turned on and flashed through the settings. Thankfully when we asked them in the morning they had not noticed the lamp.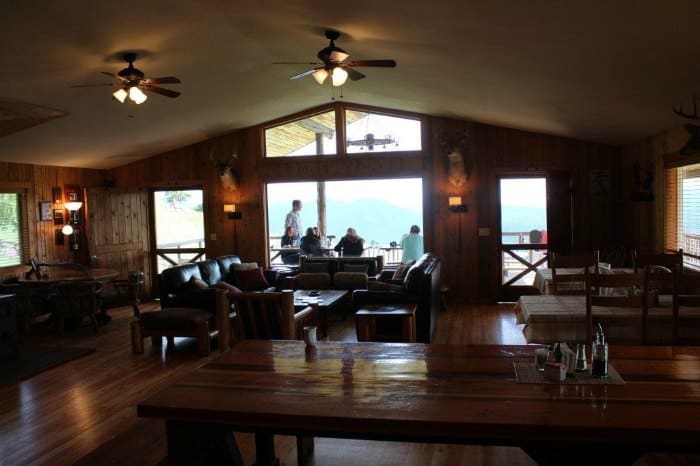 We spent a lot of the weekend relaxing outside of the cookhouse enjoying the views. I must admit this also put us closer to the cookhouse and the amazing food provided by Bull Hill. Oh my, the food is amazing!!!
Bull Hill Guest Ranch is an all-inclusive ranch so you do not have to worry about additional food or drink costs. Let me just say you may have to worry about an extra pound or two by the time you leave though! The food was truly amazing.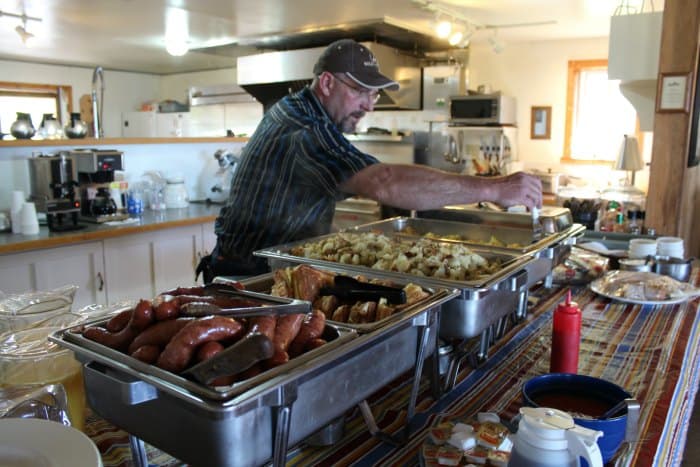 This photo shows part of the brunch spread we were greeted with. The sausages are from a local farm. The french toast is stuffed with cream cheese and served with fresh strawberry-rhubarb syrup, there were omelets, the most amazing coffee cake and so much more! Everything we tried was absolutely delicious!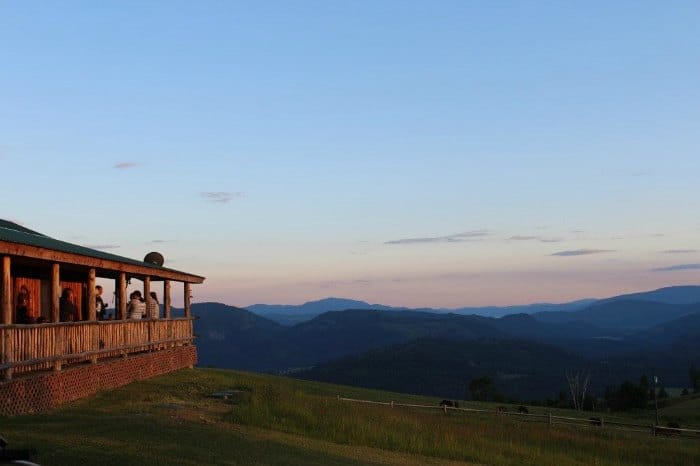 The cookhouse provided a central location for everyone to meet and enjoy time together. There is ample seating indoors and outside. We spent the majority of our time on the front deck looking out over the pastures and the horses.
I could have spent all weekend sitting in an Adirondack chair looking out over the valley.  Time stood still as we sat there soaking up the amazing view.
I stopped thinking about what time it was if I had any emails to respond to, updating social media, and just truly relaxed.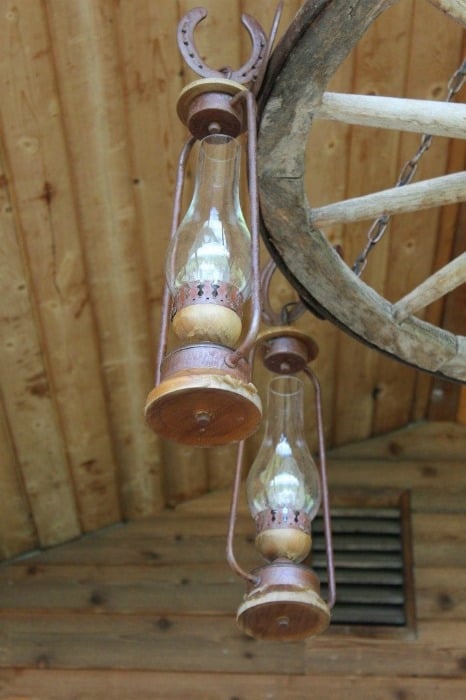 Everything at Bull Hill Guest Ranch shows the families' love for their land and sharing it with guests. The family welcomed us with open arms and really made us feel like we were part of the ranch family for the weekend.
The ranch hands, family, and their kids joined us at meals and at a barn dance at night.  We felt like we were part of their extended family even though we had just met a few hours earlier.
The level of hospitality offered at Bull Hill Ranch is one of the best I have seen anywhere in the world. You truly feel like you are a member of the family and cared for by everyone.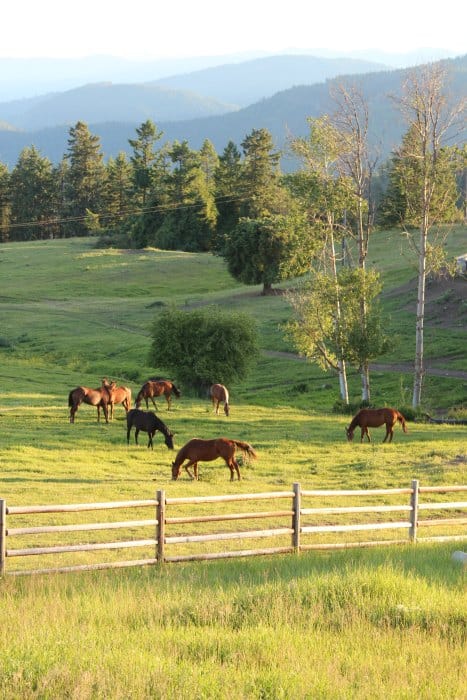 Bull Hill Ranch is a working cattle ranch with over 70 horses on the property. They have a variety of horses available for guests to ride. The staff makes sure that you are paired with a horse that is perfect for your skill level.
They offer scenic trail rides and cattle pushes depending on how comfortable you are on a horse. We talked to quite a few people that went on trail rides and they absolutely loved it. They said the horses were wonderful and the view amazing.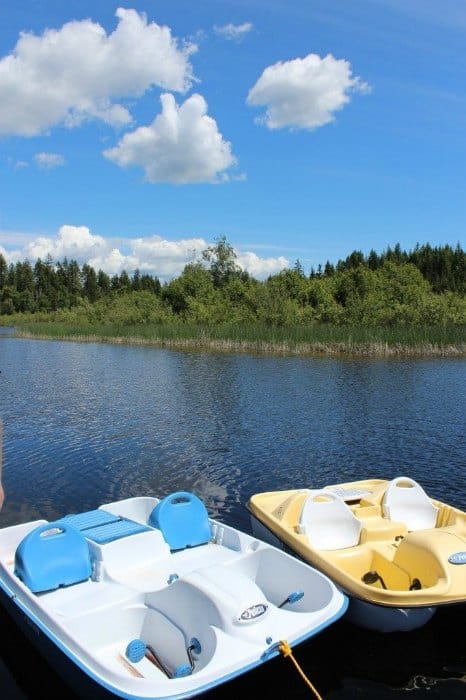 If you are not a horse person like me or you prefer water-based activities there is a private lake located on Bull Hill Ranch. It is a short distance from the main area and absolutely beautiful. John and I spent part of an afternoon relaxing on the dock watching the birds.
There are multiple paddleboats, rowboats, and other watercraft available for guests to use. We also heard that they just stocked the lake with some nice size fish.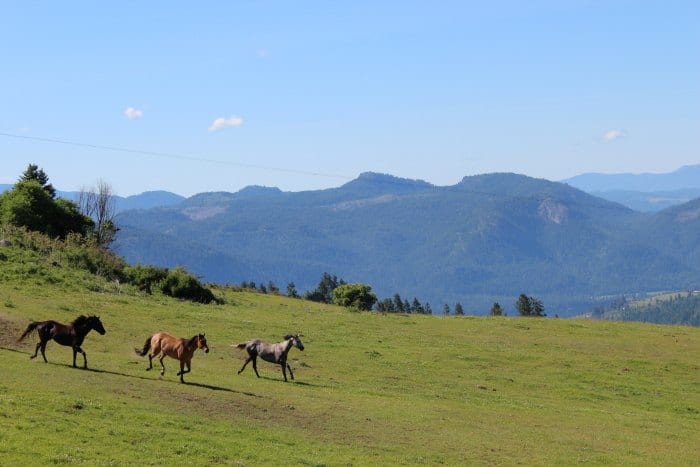 One of the other guests on the ranch, while we were there, wrote a blog post describing her stay at Bull Hill as knocking on heavens door. You can see Rene's Blog post on her blog Rene Groom. I love how she describes the magical weekend we all enjoyed at Bull Hill Guest Ranch.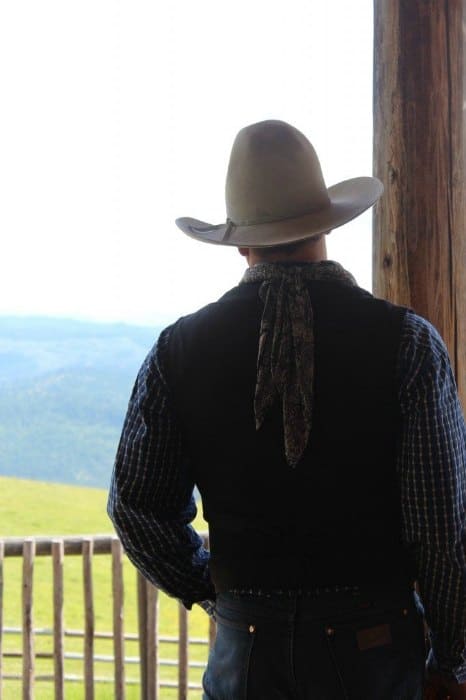 Whether you are a cowboy/cowgirl, city slicker like me, or someone who has always wondered what it is like to be on a ranch I highly suggest checking out Bull Hill Guest Ranch. There truly is something for everyone at the ranch.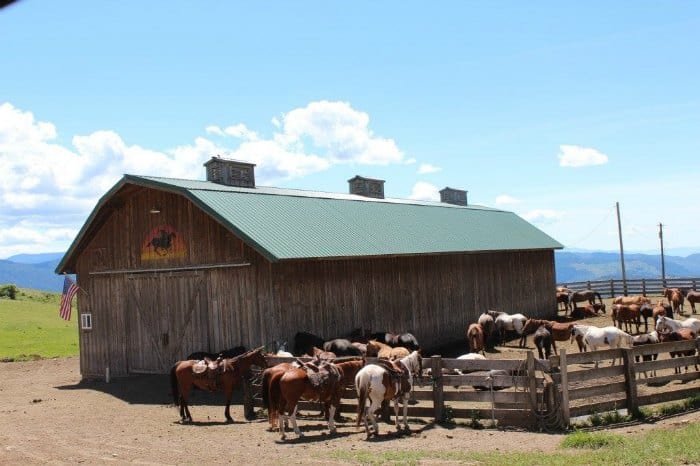 You can find out more about Bull Hill Guest Ranch on its website and Facebook page.
Additional Washington Travel Articles
Check out all of our Washington Travel Guides
We were provided with our stay at Bull Hill Ranch. All opinions expressed are our own.