Leavenworth ~ A Bavarian Getaway in the heart of Washington State!
We are huge fans of Leavenworth, WA  We were married just outside of Leavenworth at Pine River Ranch just over 4 years ago. John and I went back to Leavenworth for a weekend getaway and it was amazing. Each time we visit Leavenworth I fall more in love with this city. There are so many amazing restaurants, stores, festivals and things to do in Leavenworth.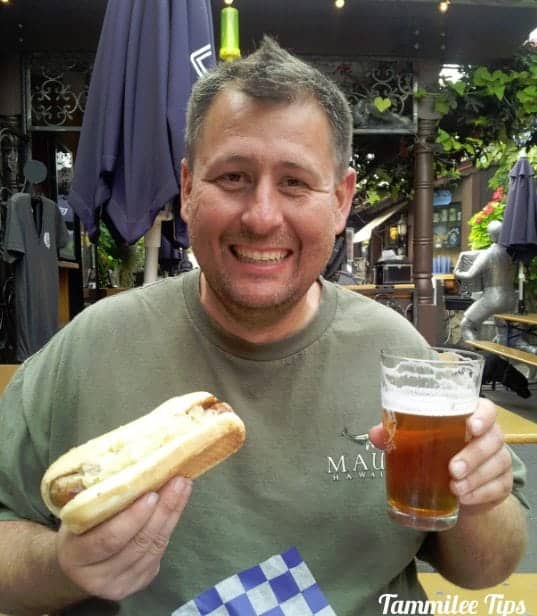 One of the first things we do when we get to Leavenworth is visit Munchen Haus. After driving from Spokane John is always ready for a beer and brat from Munchen Haus. This is his favorite place in Leavenworth for brats. We visit this restaurant every time we are in town. I like the outdoor seating and fun atmosphere of this restaurant. They even have vegetarian brats and they taste good! I was a bit nervous the first time I tried one but now I get them each time we visit. They are now carrying the local Icicle Brewing Company beers on tap. John really enjoyed their IPA.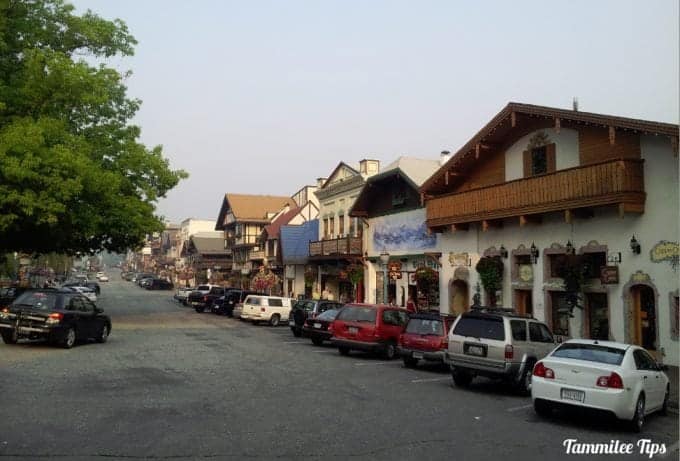 One of my favorite parts of Leavenworth is the buildings. Every building in town fits the Bavarian theme. Even Safeway and Bank of America are painted and decorated in the Bavarian theme. I always feel like I step out of my car right into a small village in Germany when we visit. John and I spent the afternoon walking the main street of Leavenworth and visiting our favorite stores.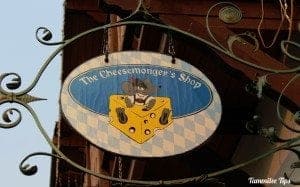 One of our favorite stores is the Cheesemonger Shop. I am a huge fan of cheese! It is truly one of my weaknesses. I could sit and eat a plate of cheese of crackers daily. The Cheesemonger shop is filled with a huge variety of cheeses and they love to let you sample them. I would gladly sample the Smoked Apple-wood Cheddar Cheese daily! It is a good thing this store is not closer to our house. I would be in so much trouble buying specialty cheeses all the time.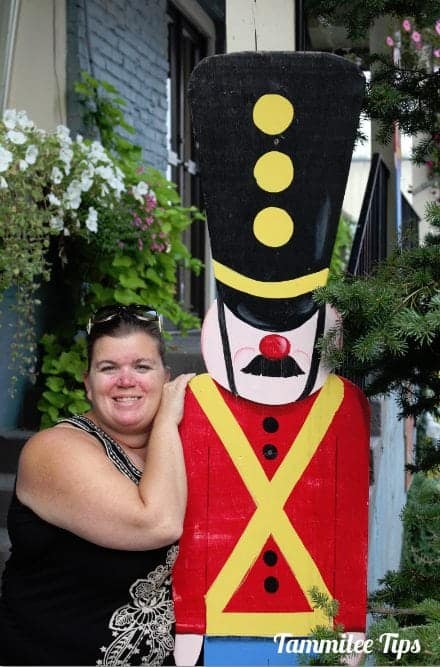 I truly can't put into words how much we enjoy visiting Leavenworth. Each time we visit we leave falling more in love with this town. I am not sure why but this town is one of the places we are truly able to unwind and relax. We leave Leavenworth smiling and so relaxed. I can't wait until our next trip to this amazing Bavarian wonderland in the heart of Washington.
Check out this Leavenworth Christmas Guide to start planning an amazing winter getaway.
If you are heading north don't miss these great things to do in Lake Chelan.