Remember when I went on the Carnival Vista back in May of 2016, during this trip I had the opportunity to attend the Carnival Horizon Keel Laying Ceremony at Fincantieri's historic Castellammare shipyard outside of Naples, Italy.
This was a day that I honestly never in my life would have thought would happen. I was one of a few members of the press that had the chance to see this ceremony along with Carnival President Christine Duffy, John Heald, and more Carnival executives.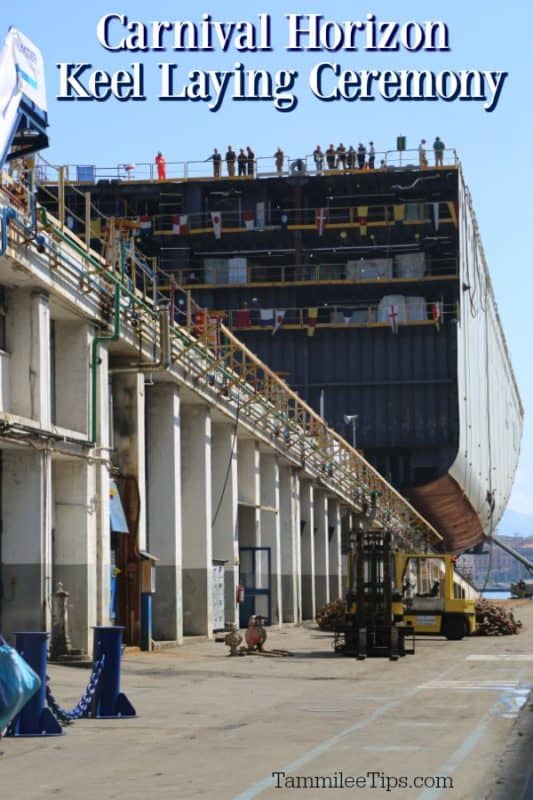 Carnival Horizon Keel Laying Ceremony in Italy
At the time of the ceremony, Carnival had not announced the name Carnival Horizon so we were calling the ship Vista Sistah. Going into the ceremony I wasn't sure what to expect. I had heard that they would be putting a large beam of steel for the keel into the water. I pictured them dropping it from a crane with a huge splash.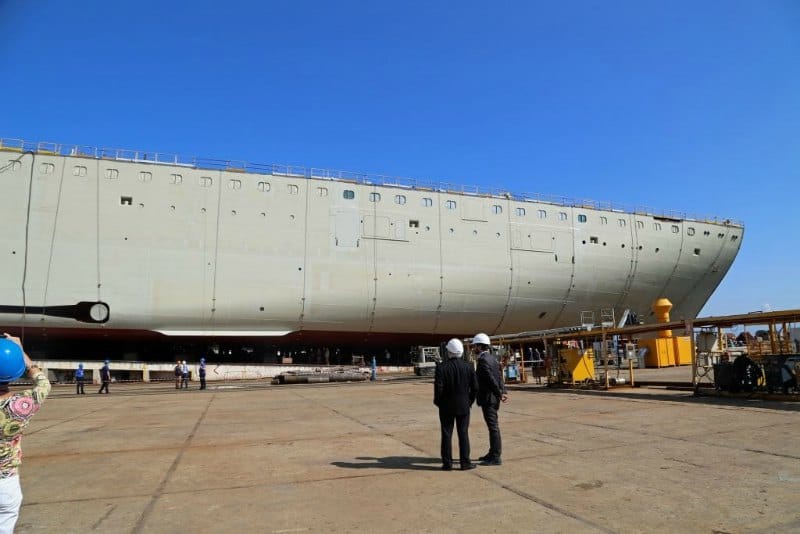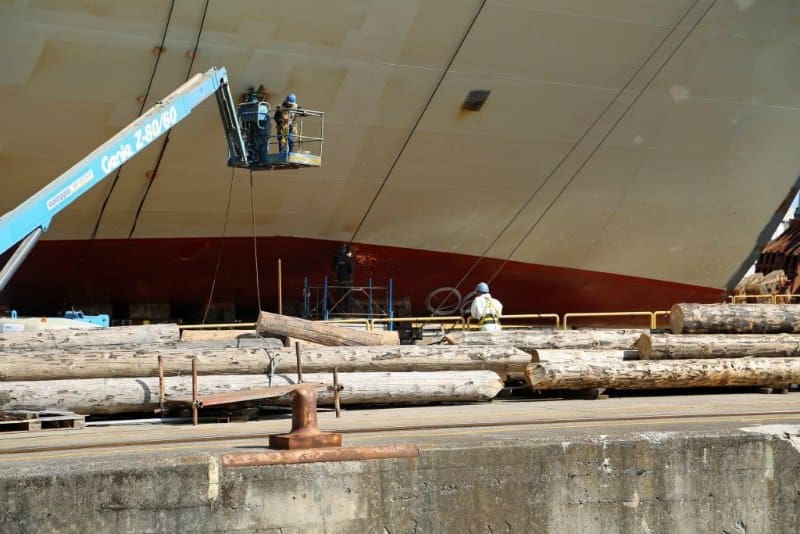 I was not prepared for pulling up to the shipyard and realizing that almost ⅓ of the ship was being released into the water. When we arrived they were still welding on the ship and doing work. The ceremony is one of the oldest maritime traditions that is still practiced.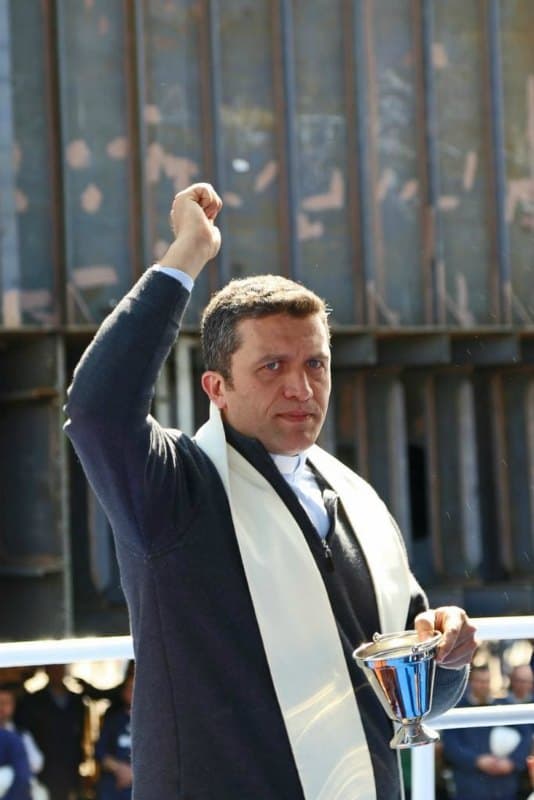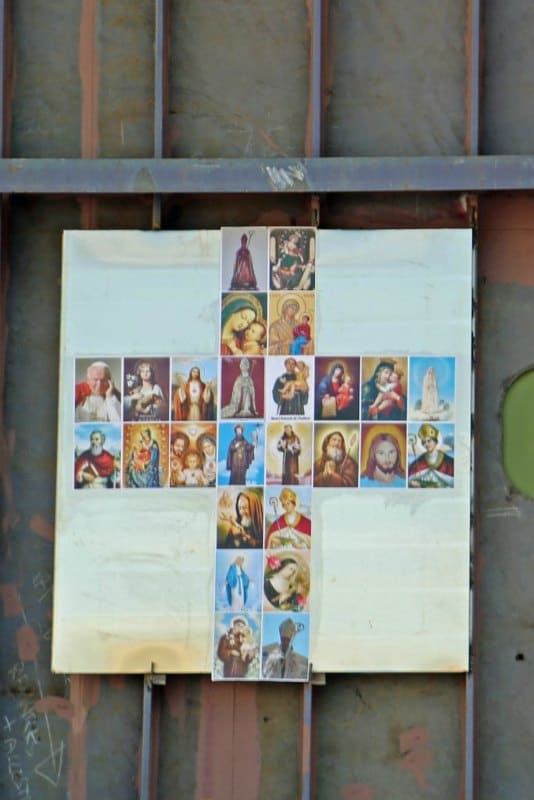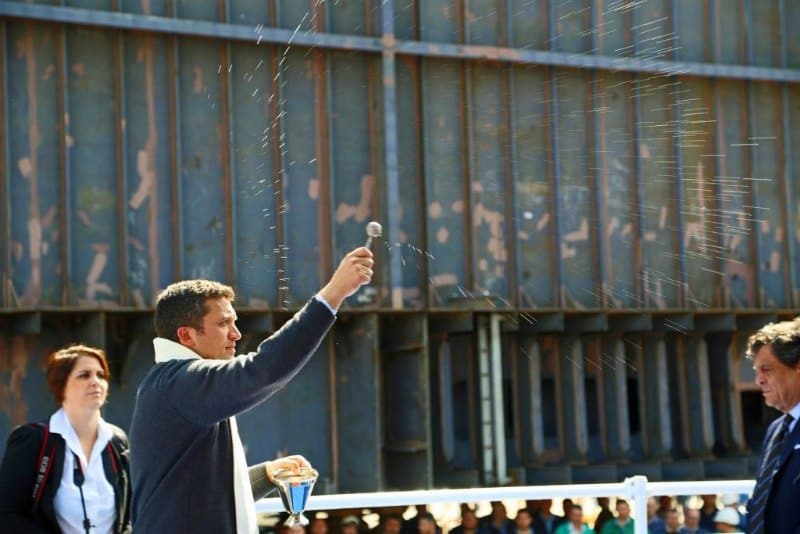 A minister gave a blessing to the ship.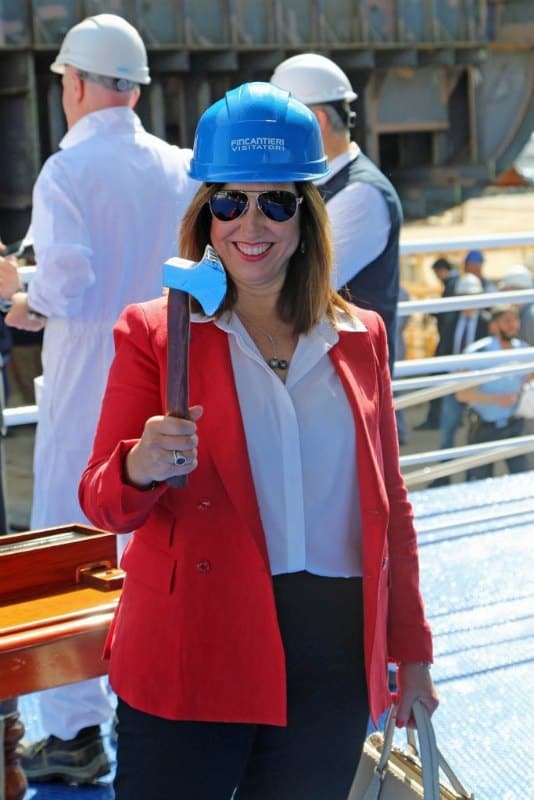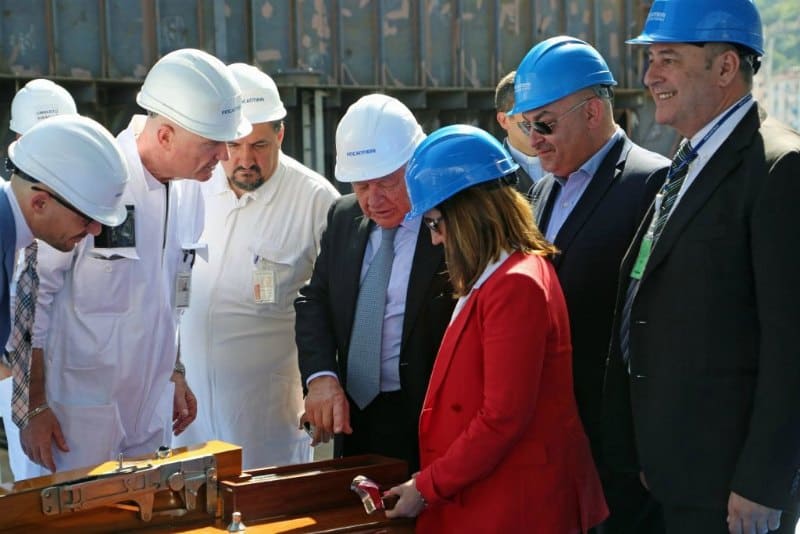 Carnival President Christine Duffy served as the godmother of the ship for the ceremony. She cut a ceremonial cord and launched a bottle of champagne against the ship. The ship then rolled into the Mediterranean for the first time.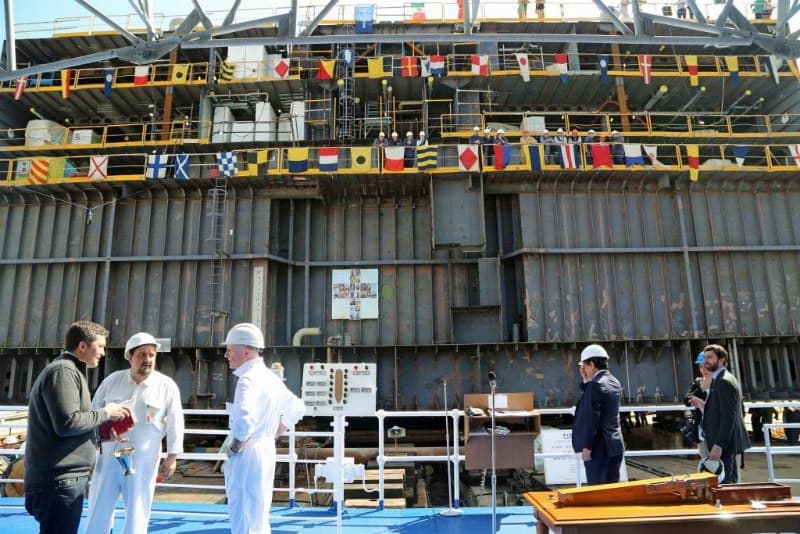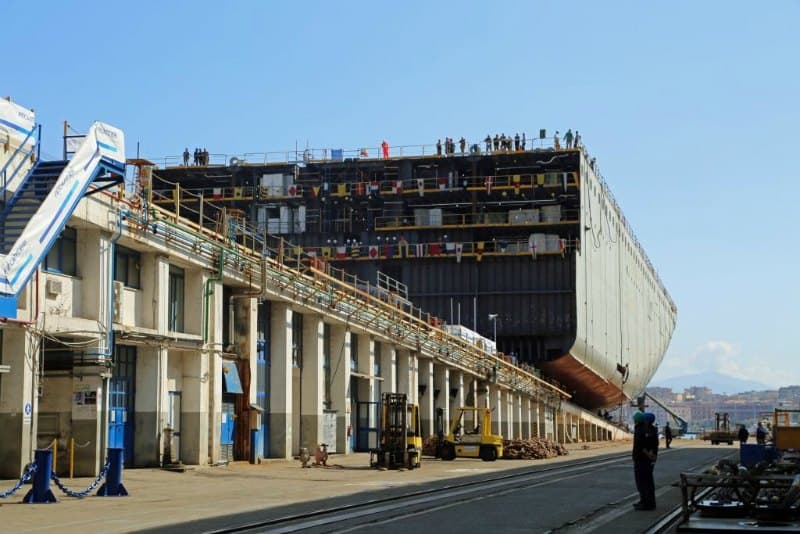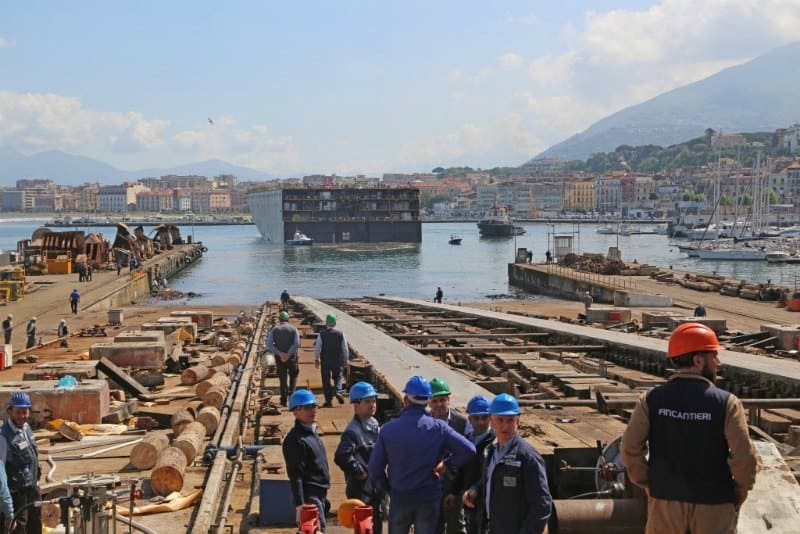 The ship was moved via tugboat from Naples to the Fincantieri's Marghera shipyard where other sections of the ship are being constructed.   The second Vista-class ship will be completed at the Marghera shipyard and is scheduled to enter service in spring 2018.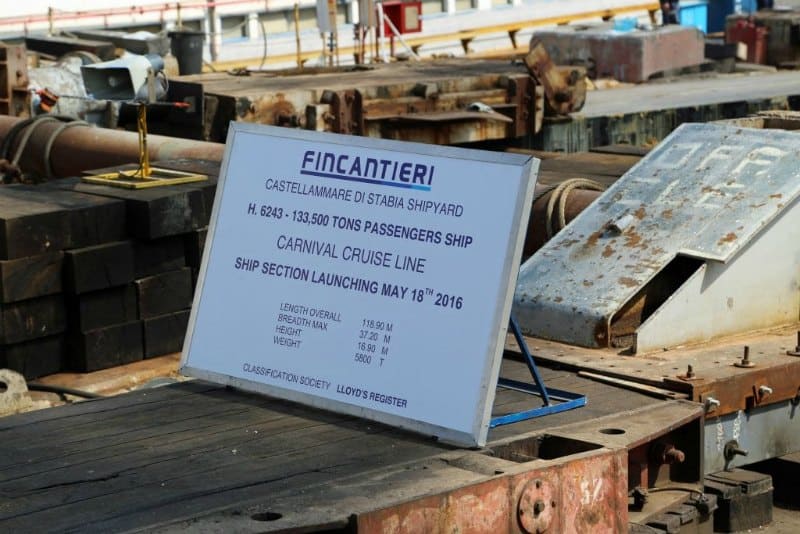 Recently named the Carnival Horizon this ship will have many of the same innovations seen on the Carnival Vista and some new things that have yet to be announced. I can't wait to learn more about the new ship and everything new that Carnival will be rolling out over the next year.
Additional Carnival Cruise Articles
Carnival Horizon Naming Ceremony
Carnival Warm Chocolate Melting Cake
Guy's Burger Joint Burger Recipe
Check out all of our Carnival Cruise Travel Guides