This past week I had the amazing opportunity to be in New York City for the Carnival Horizon Naming Ceremony and Inaugural event. It is hard to believe it was two years ago that I watched a portion of the Carnival Horizon being launch into the water for the first time near Naples, Italy. I shared a ton of photos from that crazy amazing day here- Carnival Horizon Keel Laying Ceremony. It was truly a dream to go from watching the ship launch in Italy to seeing it fully put together and in New York Harbor.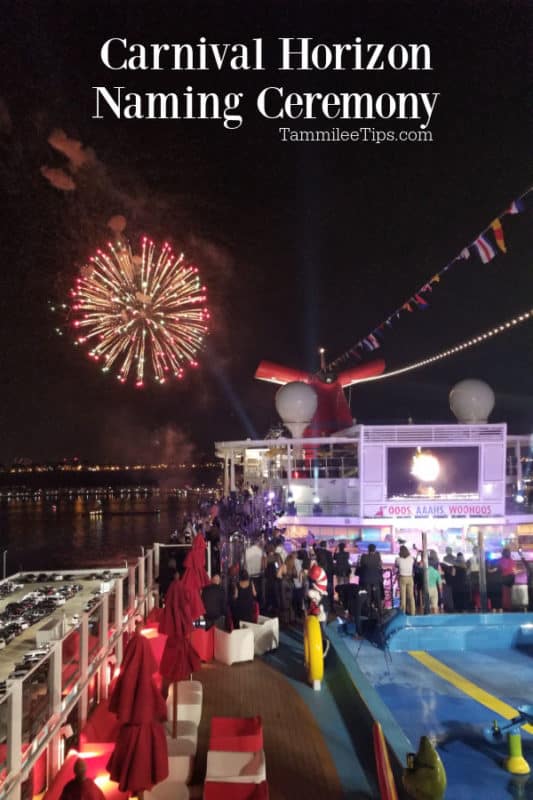 Carnival Horizon Naming Ceremony and Inaugural Event NYC
The morning started with a press briefing learning more about the Carnival Horizon and also Carnival's amazing partnership with St. Jude Research Hospital. During the press event, Carnival President Christine Duffy presented Richard Shadyac Jr., president, and CEO of ALSAC, fundraising and awareness organization for St. Jude Children's Research Hospital with a check for $100,000!!! I am just going to admit right now that I had tears of happiness going down my cheeks while trying to take photos. We also had the chance to meet Victoria who was a patient at St. Judes. This strong amazing young lady told us how much St. Judes meant to her and how she now wants to become a doctor and help other kids fight cancer. She stood in front of a room of press and told her story and shared her love of St. Jude so eloquently I was truly in awe.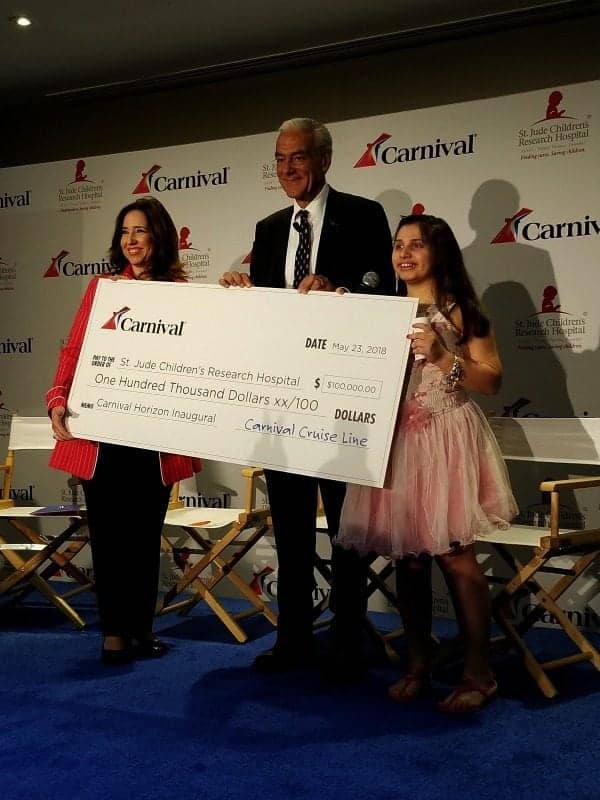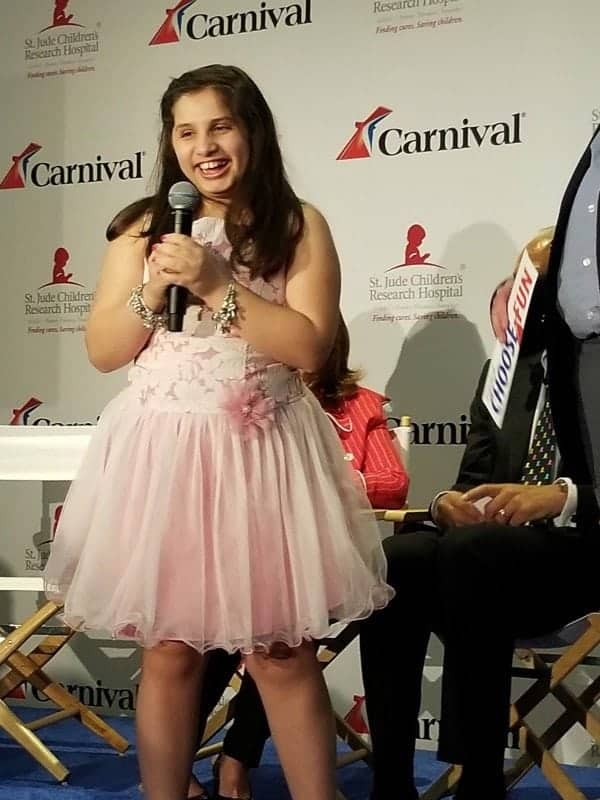 One of the really cool things about Victoria being at the event was seeing her personal artwork in the Carnival Horizon atrium on the dreamscape. 31 pieces of art from patients at St. Jude are displayed on the amazing dreamscape as you enter into the heart of the Carnival Horizon.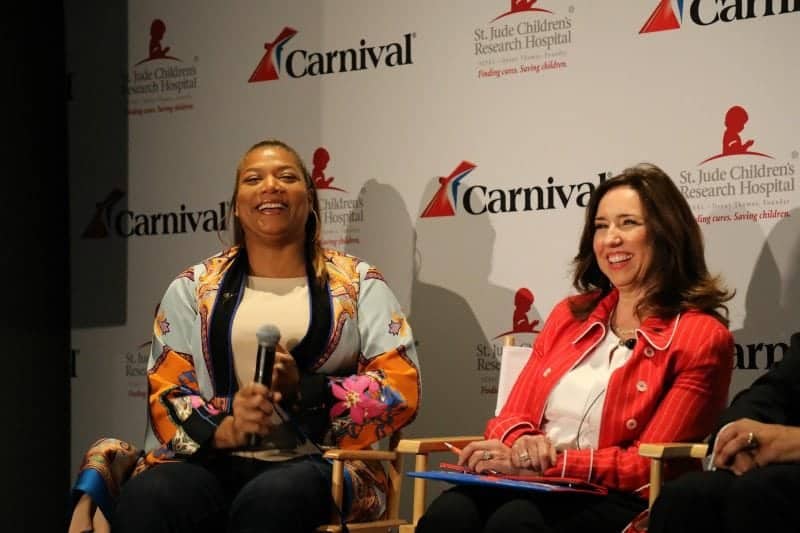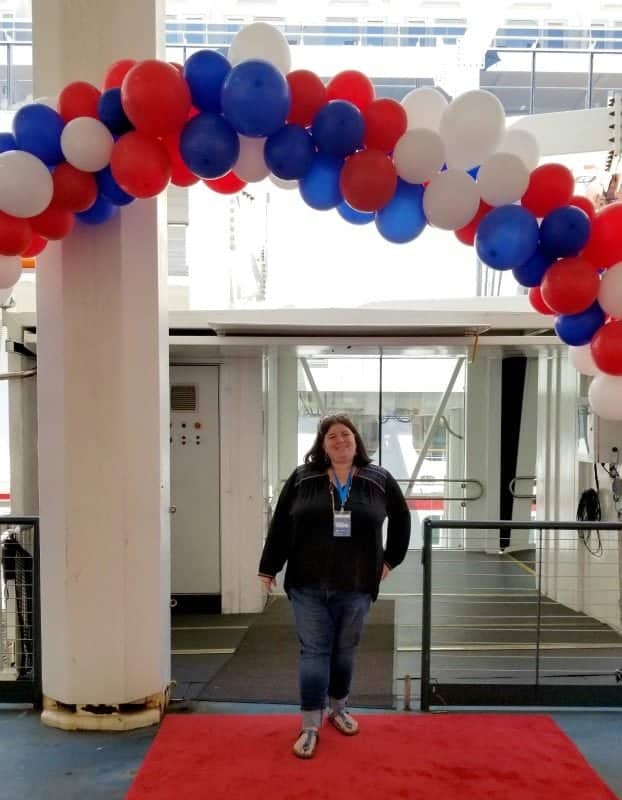 In between the press event and ceremonies on the ship, we had a chance to explore this gorgeous ship and I have to tell you it is amazing. We spent two hours running around with our cameras trying to get as many photos as we possibly could. We ended up sweaty but happy and celebrated with a delicious piece of Cucina Del Capitano Pizza on the Lido Deck.
Pig and Anchor Smokehouse and Brewery Opening
One of the great new dining options on the Carnival Horizon is the brand new Pig & Anchor Smokehouse and Brewery in partnership with Guy Fieri. During the event in NYC the restaurant was officially opened with Guy Fieri cutting the ribbon with a rather large sharp knife. No scissors for this famous chef only knives to show off this brand new venture!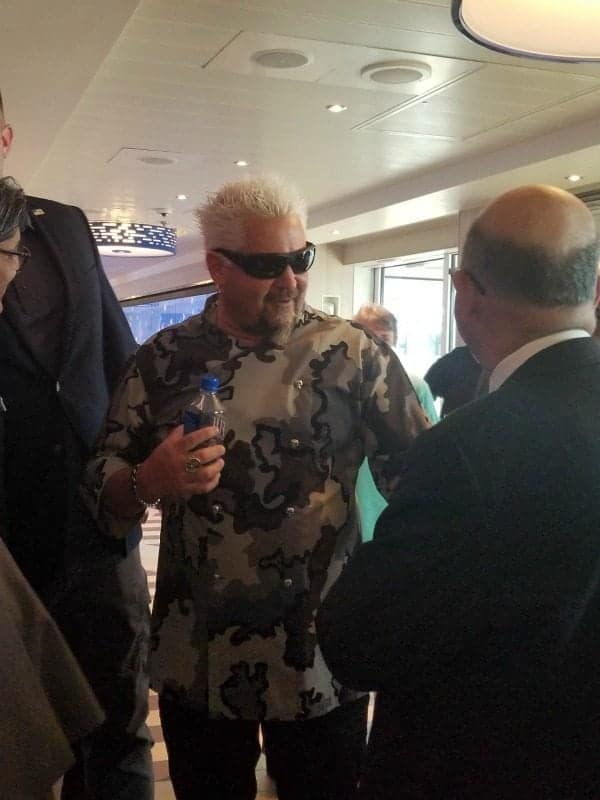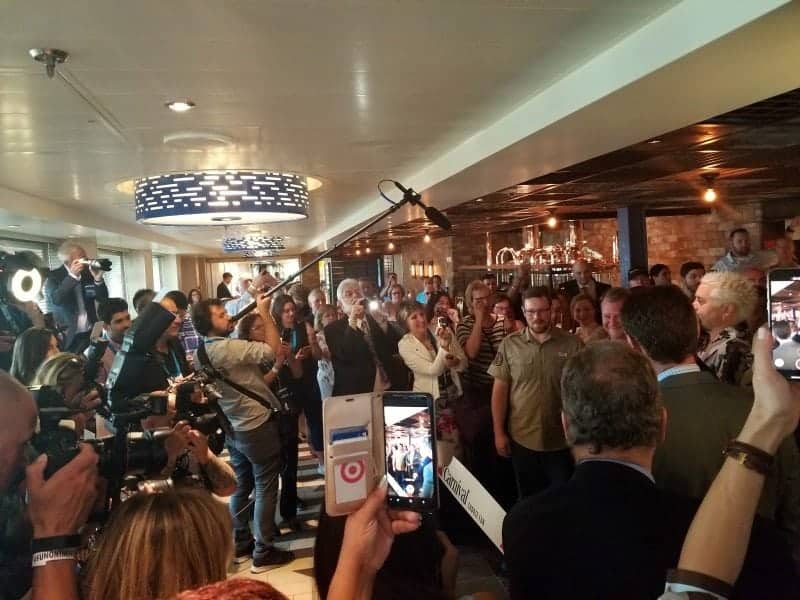 Carnival Horizon Naming Ceremony
Naming a ship is a ceremony filled with traditions and superstitions. This was my first opportunity to experience this ceremony and it was amazing. We crowded into the Carnival Horizon atrium to name the ship and welcome her to the Carnival Cruise Line fleet. There was a prayer given by a maritime minister, John Heald, Carnival Ambassador gave thanks to many business partners and most importantly the crew of the ship, and then it was time for the naming. Queen Latifah spoke about how amazed she was to have this honor and also took a second to just soak in the moment and the artwork from St. Judes.
She talked about how excited she was to be there and also how important travel was. After officially naming the ship Queen Latifah and Captain Luigi De Angelis poured a very large bottle of Moet Champagne over the Carnival Horizon Bell. Don't worry the captain skipped out on sipping from the bottle.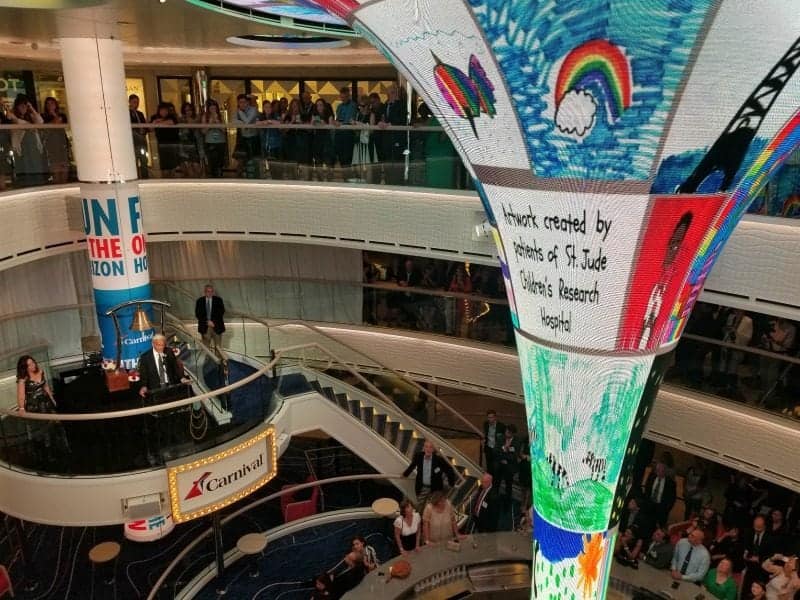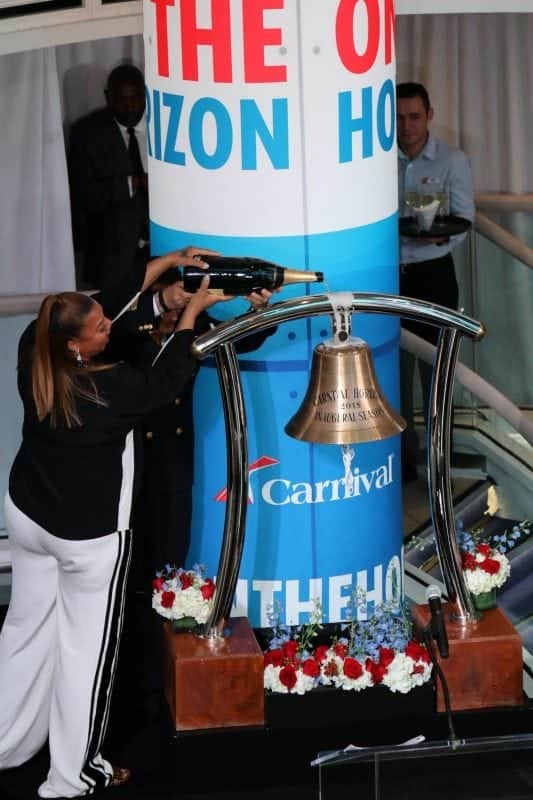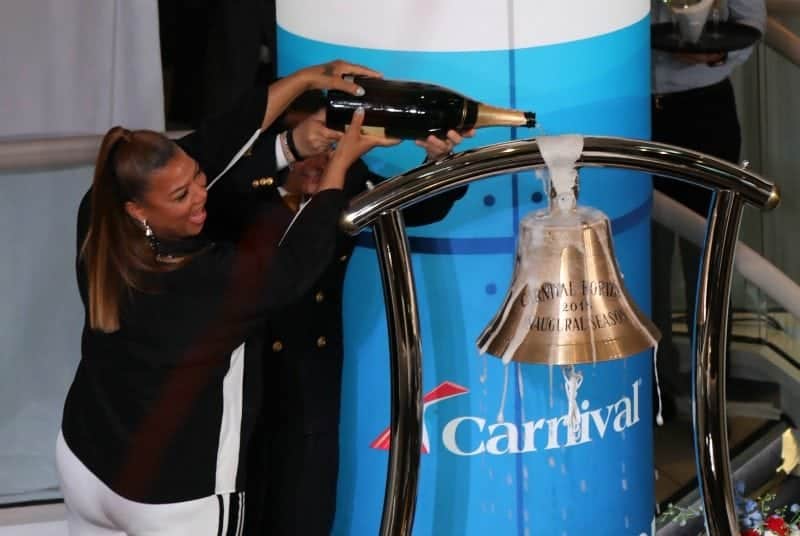 From the naming ceremony, we headed into the show lounge for an epic Lip Sync Battle!
Lip Sync Battle with Queen Latifah and Jake Elliott
Jake Elliott, kicker for the Super Bowl Champion Philadelphia Eagles, and Queen Latifah, Grammy-award winning musical artist, acclaimed actress, and godmother of the new Carnival Horizon, faced off in a special edition of Lip Sync Battle as part of the ship's naming ceremony.
The NYC event benefited one of Carnival's primary charitable partners, St. Jude Children's Research Hospital, based in Jake Elliott's adopted hometown of Memphis, Tennessee.  I love that you can support St. Jude during your Carnival Cruise in so many ways! Check our post on the many different ways you can help St. Jude during a Carnival Cruise!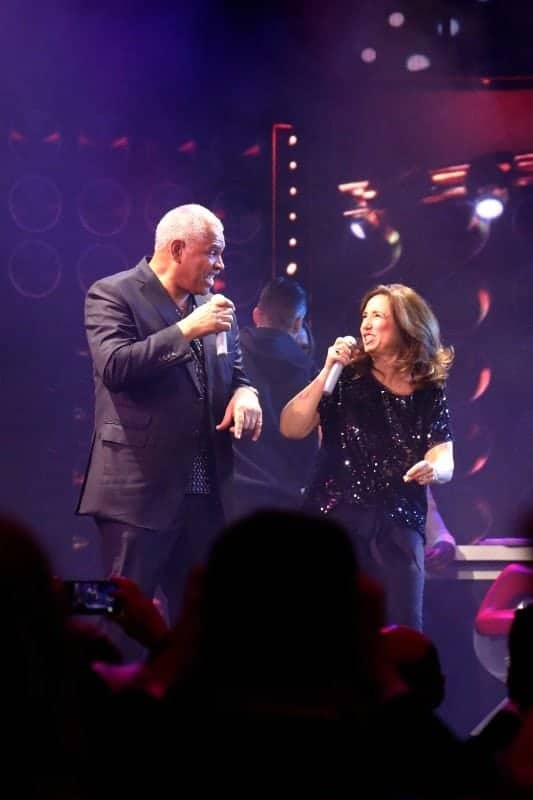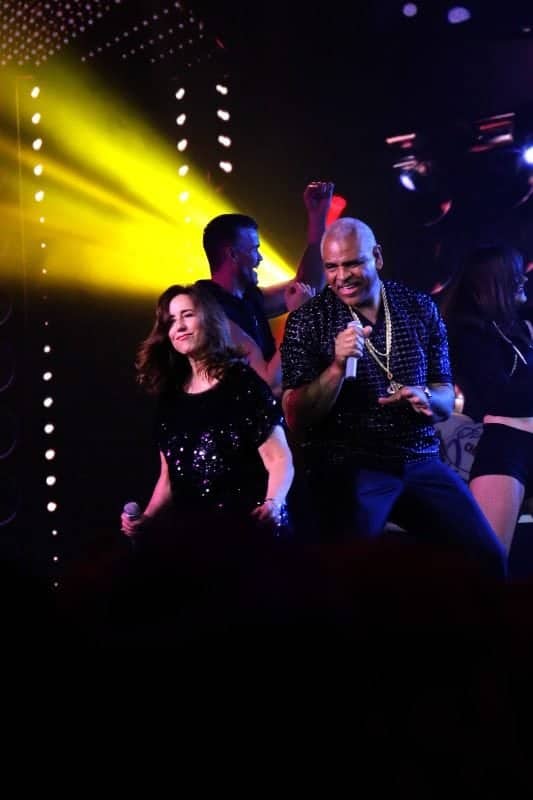 The Lip Sync Battle kicked off with Christine Duffy, President of Carnival Cruise Line and Arnold Donald, CEO of Carnival Corporation hitting the stage in a fun lip sync battle! One of the things I love about the Carnival Brand is the fun philoshiphy truly starts at the top. I have had the pleasure of meeting/talking with both Christine Duffy and Arnold Donald and each time I have been so impressed with their dedication and love for the Carnival brand.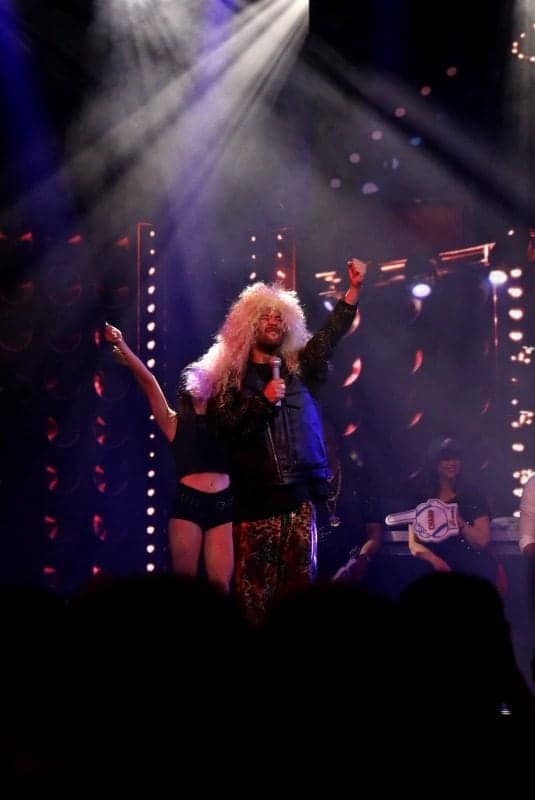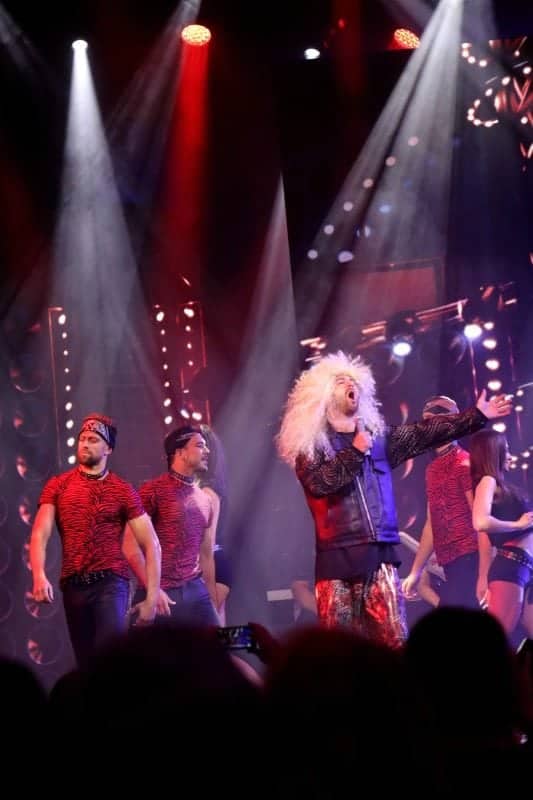 I wish I could say it was much of a battle but the Queen reigned supreme during this event!! Jake Elliott tried his hardest with a giant rocker wig and performing Whitesnake's arena anthem "Here I Go Again," but the moment Queen Latifah hit the stage with It' Raining Men there was no question who the champion was going to be!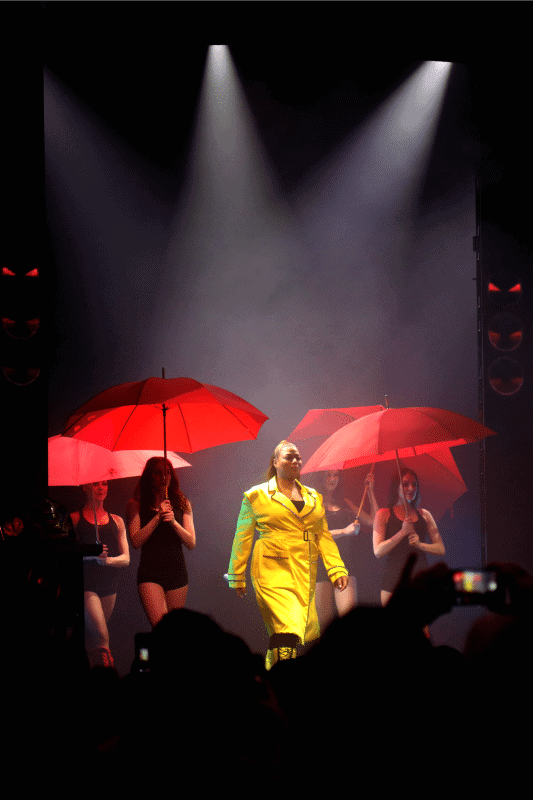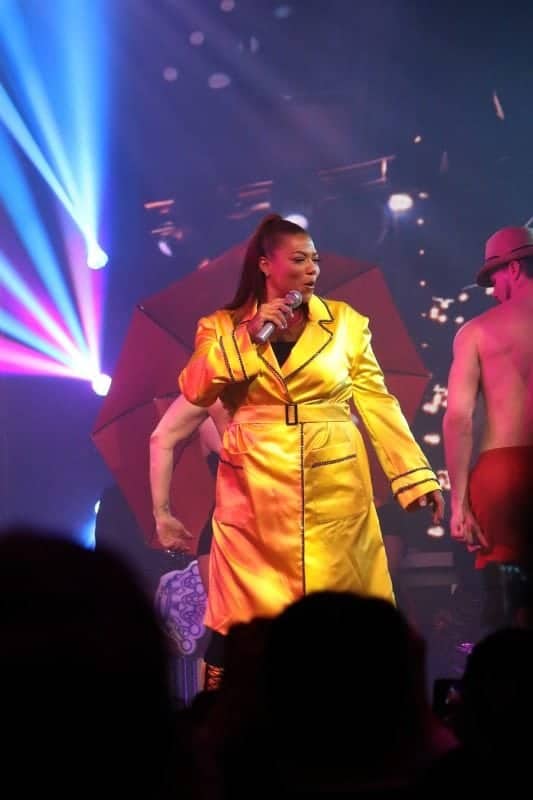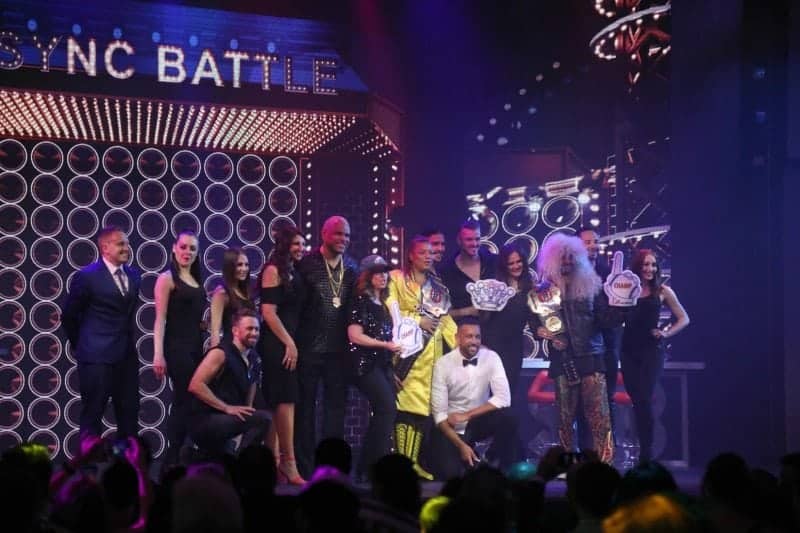 Fireworks over New York Harbor
You would think that having a Lip Sync Battle, Naming Ceremony, and $100K check presentation would be the entire day but Carnival really brought this event to a close with a bang! They put on a gigantic fireworks display over New York harbor behind the ship that was amazing. I kept thinking it was done and then more fireworks started. Truly a pinch me bucket list moment to soak in!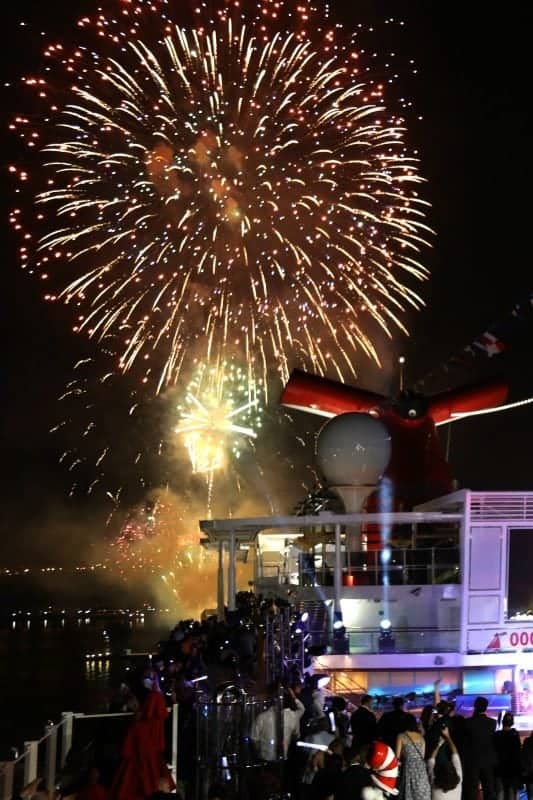 To learn more about Carnival Cruise Line or to make a reservation, visit Carnival.com, call 1-800-CARNIVAL, or contact any travel agent. Follow on: Facebook, Instagram, Twitter, and YouTube.
Additional Carnival Cruise Articles
Carnival Horizon Keel Laying Ceremony in Italy
Check out all of our Carnival Travel Guides
If you are in NYC make sure to visit the Empire State Building for epic views of the city.
Thank you to Carnival Cruise Line for bringing me to the Carnival Horizon Naming Ceremony Event in New York!