The Shake Spot is one of the newest dining experiences on the Carnival Sunshine. The Shake Spot will also be appearing on additional Carnival Ships soon!
The Shake Spot offers both adult and kid friendly milkshakes. Take your favorite milkshake to a new level with the addition of your favorite liquor and other add ins.  We enjoyed visiting the Shake Spot on the Carnival Sunshine during our cruise. We tried a few different milkshakes and each one was great.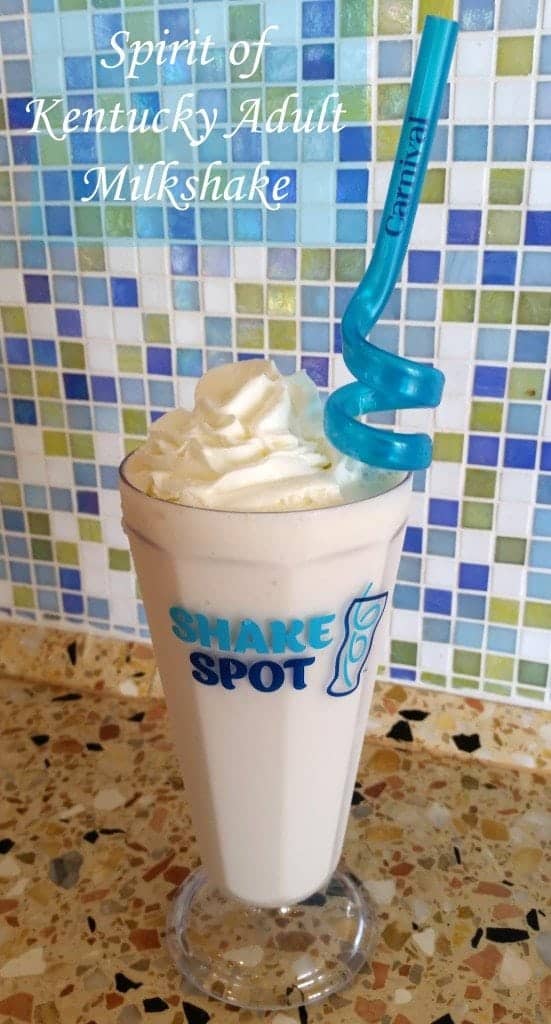 The Spirit of Kentucky Milkshake combines bourbon, ice cream and caramel to make a delightful adult milkshake!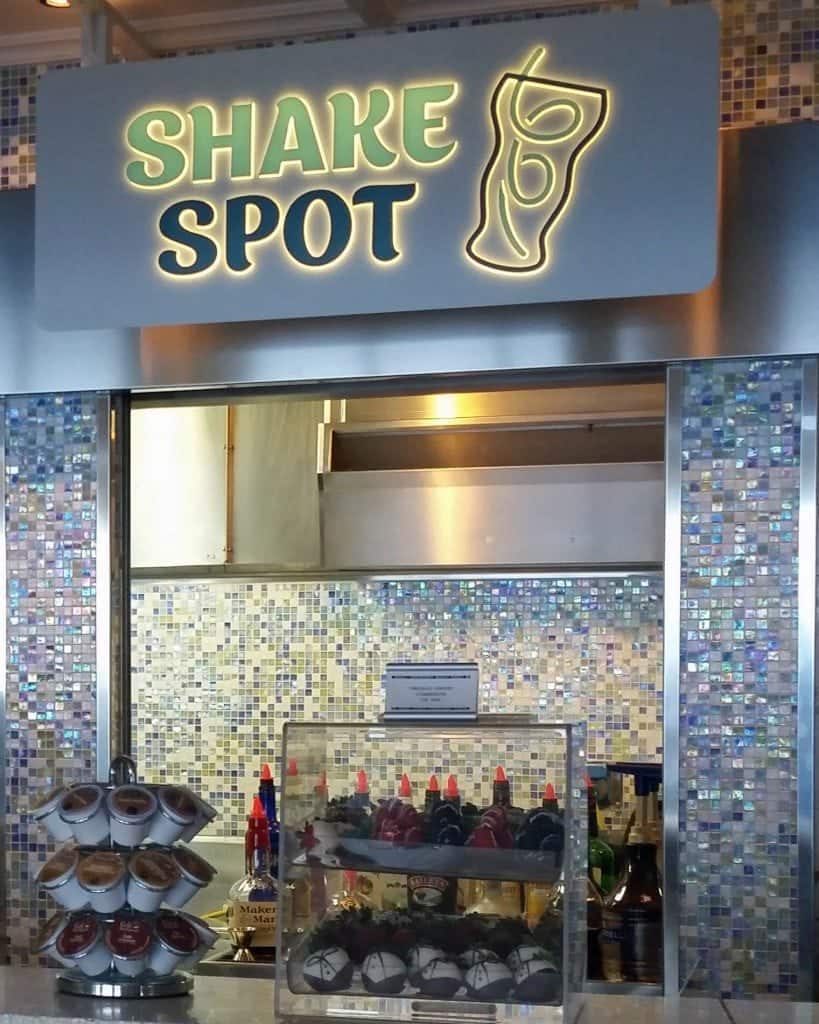 The Shake Spot on the Carnival Sunshine is a great place to stop for a quick sweet treat or coffee drink. You can find everything from chocolate covered strawberries to specialty coffee drinks.
There are a few tables in the area so you can easily relax with your treats and watch the water go by.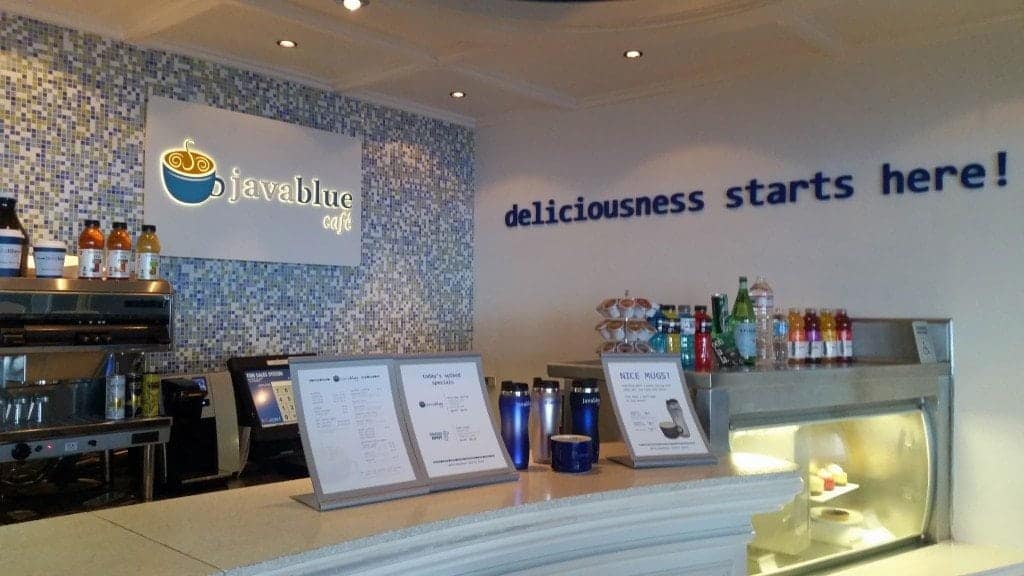 If you like a nice cappuccino or mocha to start the day the Shake Spot is the place to visit!
They also have energy drinks, bottled water, juice and other beverages available for a fee.
Our favorite treats were the milkshakes. The Spirit of Kentucky and the Tropical one were our favorites. If you are going to be a frequent visitor make sure and get a punch card so you can earn punches towards a free shake!
Spirit of Kentucky 
Ingredients
1 1/4 oz Makers Mark Bourbon
4 pumps caramel Syrup
4 scoops vanilla ice cream
5 ounces milk
top whip whipped cream
Directions
1. Blend Maker's Mark Bourbon, Caramel Syrup, milk and vanilla ice cream until blended.
2. Pour into a 16 oz glass and top with whipped cream
Do you love recipes? Check out our copy cat recipes, dessert recipes, and our Crock Pot Recipes.

Follow Tammilee Tips's board Tammilee Tips Recipes on Pinterest.