How cute are these Halloween Owl Pretzels perfect for Halloween!
I just love fun Halloween treats. We are trying to share as many Halloween treats as we possibly can this year. They are just so much fun to make and so dang cute. I love a great Halloween treat spread that makes you smile and soothes your sweet tooth. Not that there is a problem getting a hold of sweets at Halloween.
Maybe I should make a few Halloween treats that are fruit and veggie based...hmm! Any suggestions?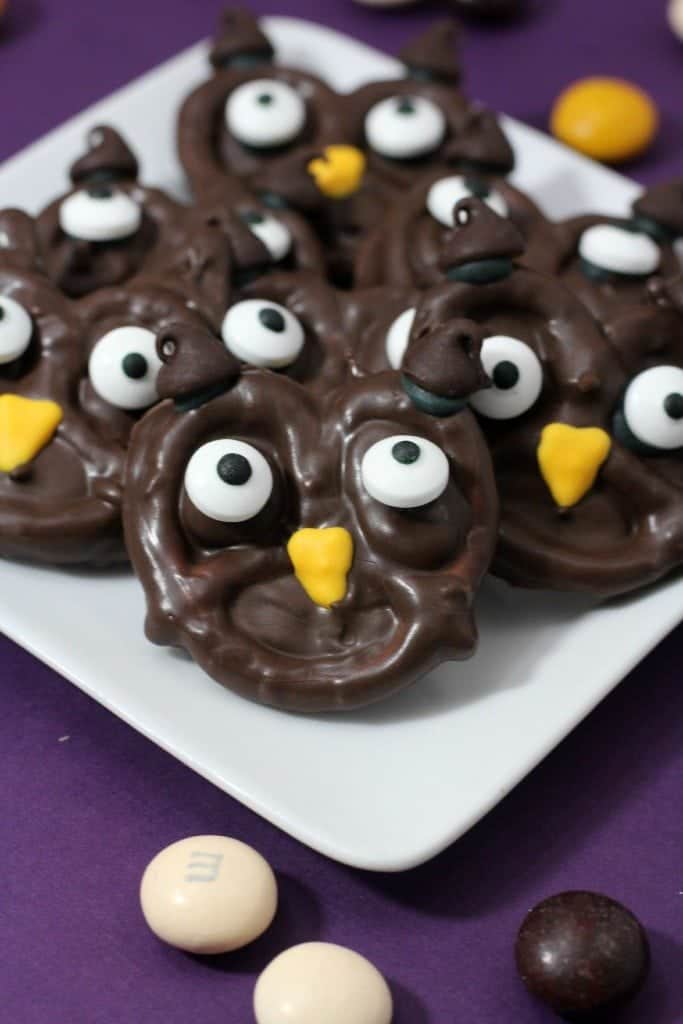 Halloween Owl Pretzels
Ingredients: 
1 bag of tiny twists
Ghirardelli chocolate wafers
Mini Chocolate chips
Candy eyes
Golden Yellow royal icing
Royal Icing
Icing Ingredients:
2 egg whites
1 C powder sugar
1/2 tsp cream of tartar
golden yellow  gel food coloring
Icing Directions: 
-Combine all ingredients in a mixing bowl mixing on medium speed for 4 minutes. (except your food coloring)
-If icing is not stiff enough add 1/4 C powder sugar.
- Spoon the icing into a bowl.
-Add several drops of golden yellow gel food coloring in the large bowl of icing. Stir well to mix the color.
-Spoon the icing into a pastry bag with a small tip.
Chocolate Pretzel Directions: 
-Line a cookie sheet with wax paper.
-Using a double boiler place the chocolate wafers in the top pot.  Watch carefully as the chocolate wafers begin to melt.
-When the chocolate wafers have melted dip the pretzels into it.  Immediately after placing them on the wax paper-lined cookie sheet.
-While the chocolate covered pretzel is still hot add the mini chocolate chips for the ears and the candy eyes for the owl eyes.
-Allow the chocolate covered pretzel to cool.
-Now using the golden yellow icing draw a triangle going over it again to outline the triangle then fill it in with more of the golden yellow icing.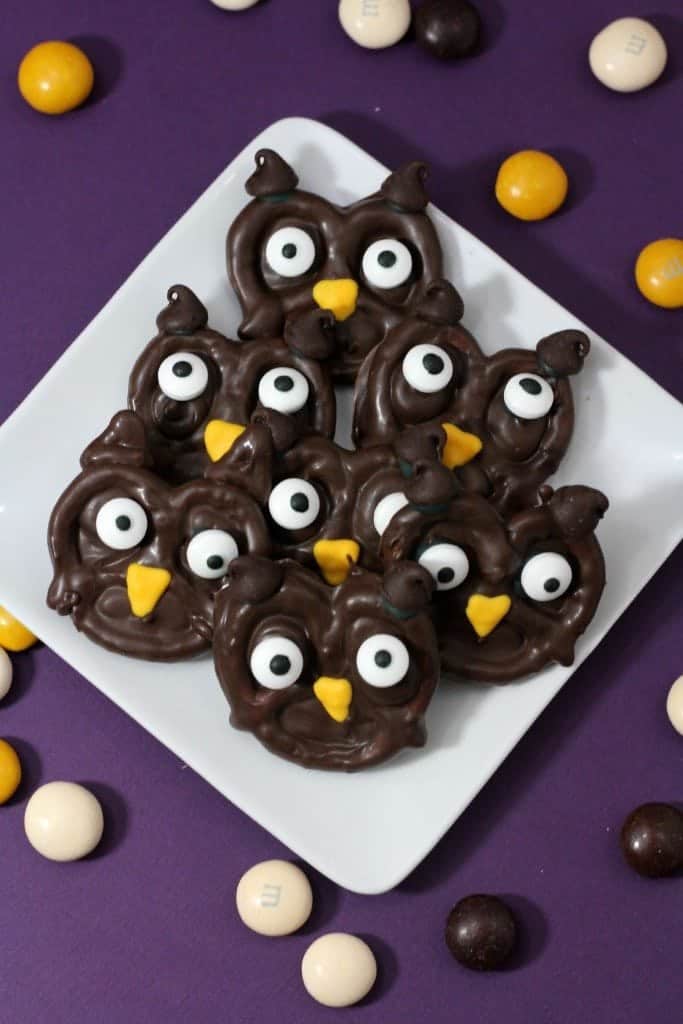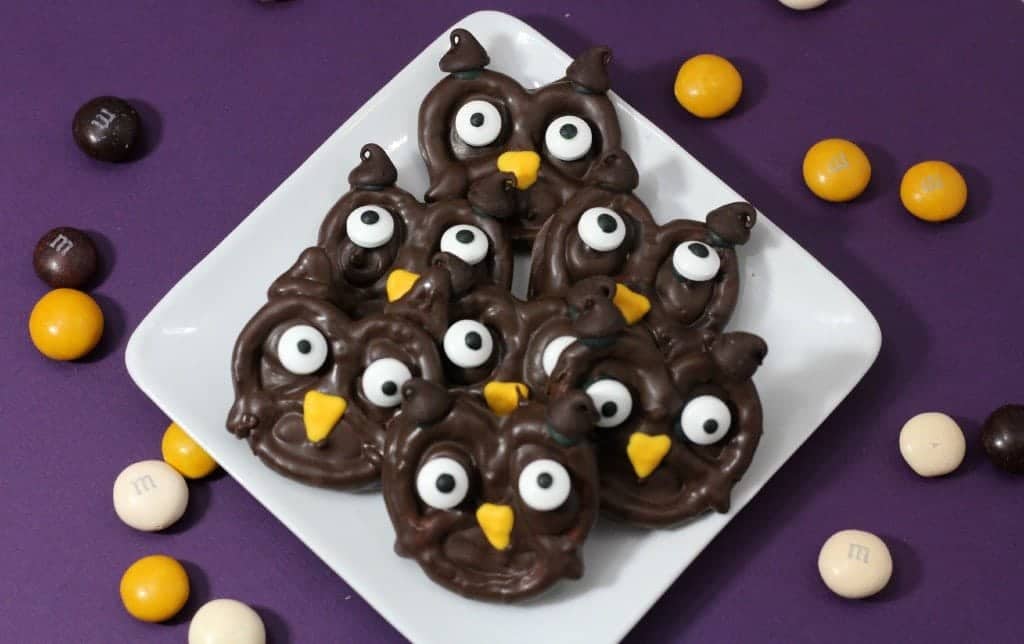 Do you love recipes? Check out our copy cat recipes, dessert recipes, and our Crock Pot Recipes.

Follow Tammilee Tips's board Tammilee Tips Recipes on Pinterest.