My favorite seasonal candy is candy corn!! For some reason it just screams fall to me which means cooler weather is finally coming after a crazy warm summer here in Washington!! This Candy Corn Cheesecake Mousse Recipe is one I can see myself making a couple times this fall!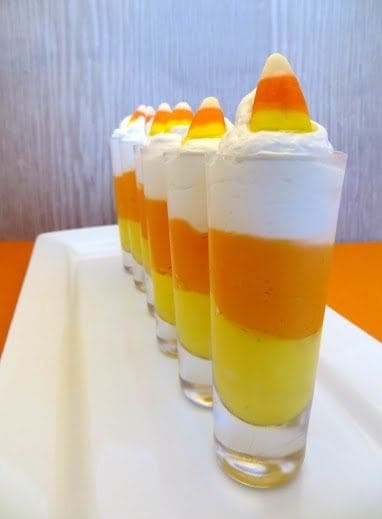 This Candy Corn Cheesecake Mousse is super easy to make and is perfect for Halloween and fall celebrations!
What are your favorite Halloween and Fall treats? Do you love Candy Corn?
I am partial to the original candy corn. I just can't get into some of the new flavors and mixes that are coming out for other holidays.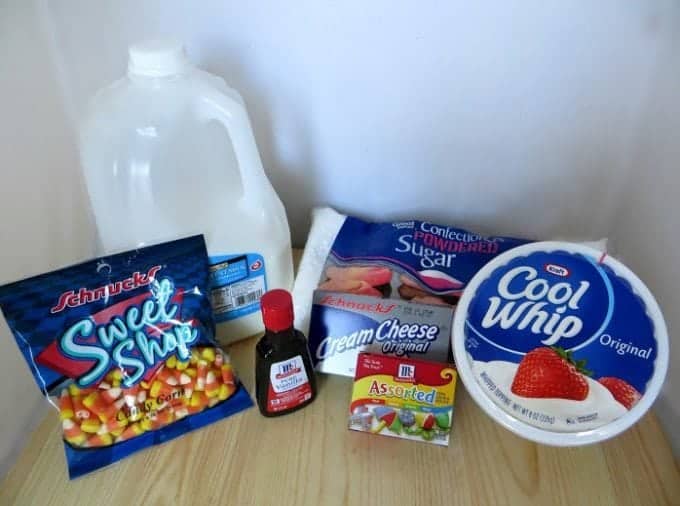 Candy Corn Cheesecake Mousse Recipe Ingredients:
Recipe yields 4 moderate servings or 6-8 mini servings
Ingredients:
1 8 oz. package cream cheese
½ cup powdered sugar
¼ cup milk
1 teaspoon vanilla
1 8 oz. container Cool Whip, thawed
orange and yellow food color
candy corn for garnish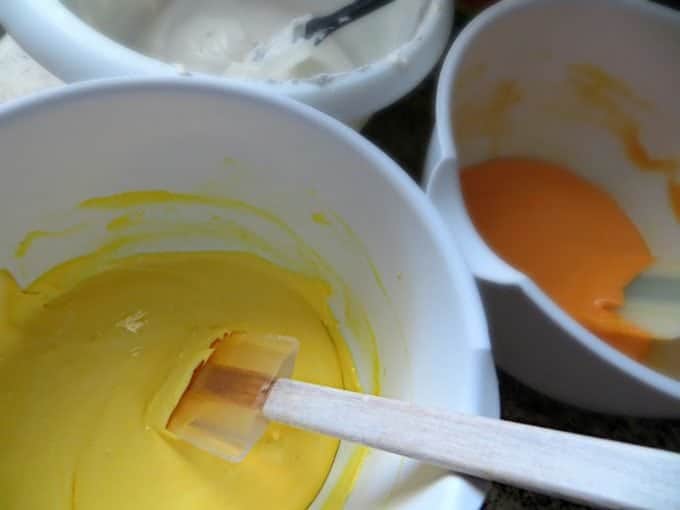 Directions:
Beat cream cheese in a bowl with an electric mixer until fully smooth.  Slowly add powdered sugar, then milk.  Add vanilla and continue mixing.  Beat about 1 minute on medium to medium-high speed.  Fold cool whip into cream cheese mixture, and stir until fully combined.
Scoop about 1/3 of the cheesecake mousse into a bowl, and color orange.  Color another third of the mixture yellow.  Leave the remaining third white.  One color at a time (starting with yellow), scoop mixture into a piping bag or large ziplock bag, and squeeze a layer of the cheesecake mousse into small dessert dishes of your choice.  Repeat with orange and then white Mousse.
Refrigerate 30 minutes (or up to 1 day) before serving.  Garnish with candy corn if desired.
Plus don't miss our other favorite candy corn recipes:
Candy Corn Krispie Treat
Candy Corn Cupcakes
Candy Corn Fruit Parfait