Day 6 of our 25 days of Holiday Cookies and Treats brings this amazing Coconut Chocolate Chip Cookie Recipe!
I am not sure why it took me 37 years to think of putting coconut in my chocolate chip cookies but it did. I have to tell you I am hooked on these cookies. The coconut adds just the right extra flavor to take these chocolate chip cookies over the top. HELLO YUM!!!! Seriously multiple exclamation mark YUM!
Do you add any other flavors to your chocolate chip cookies? Please share! I keep thinking about all of the add ins I can put in our chocolate chip cookies and so far they all sound scrumptious. Ok maybe not all of them. Sometimes my brain goes in random directions and I think of all the weird things you could add to cookies and some of them are just not right. I mean can you imagine lima beans, pea or carrots in cookies. Oh wait I already added carrots to our Carrot Cake Oatmeal cookies so I guess that combo works 🙂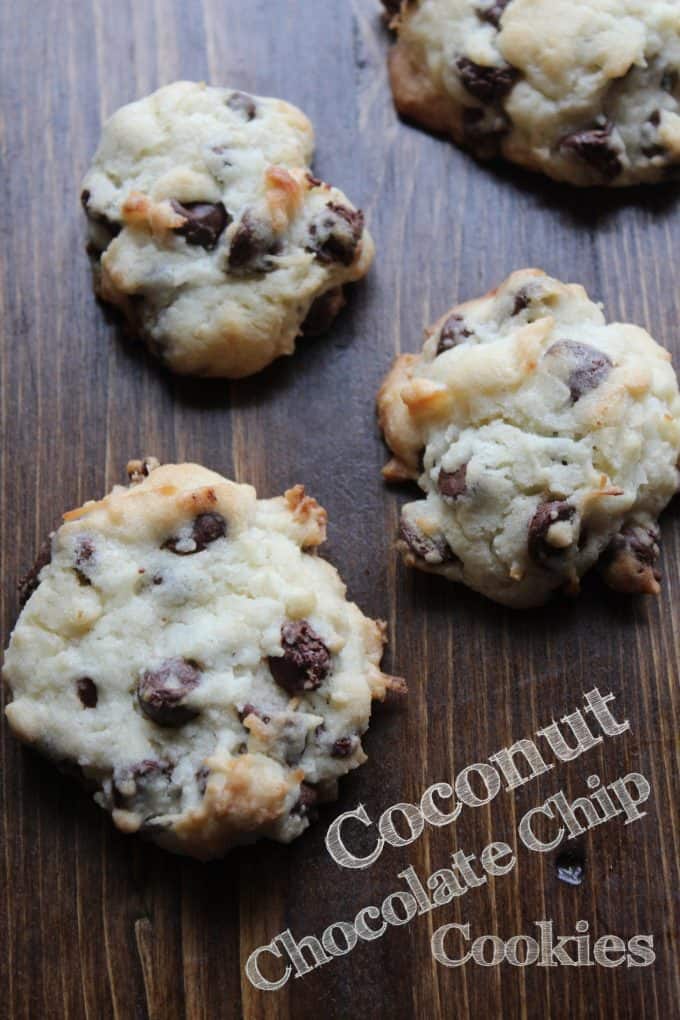 Coconut Chocolate Chip Cookies
Ingredients
1/2 cup butter, softened
3/4 cup sugar
1 egg
1 cup plus 2 tbsp all-purpose flour
1/2 tsp baking soda
1/2 tsp salt
1 cup semisweet chocolate chips
1/2 cup flaked coconut
Directions
pre-heat oven to 375 degrees
1. Cream butter and sugar in a small bowl, beat in egg and mix well
2. Combine the flour, baking soda and salt, add to cream mixture
3. Stir in chocolate chips and coconut
4. Bake for 11-13 minutes or until golden brown
25 Days of Holiday cookies and treats
Day 1 – Krumkake
Day 2 – Crock Pot Cinnamon Pecans
Day 3 – Sweet & Spicy Almonds
Day 4 – Minty Chocolate Balls
Day 5 – Chocolate Shortbread Cookies
Make sure to check back each morning for a new holiday cookie and treat recipe!
Do you love recipes? Check out our copy cat recipes, dessert recipes, and our Crock Pot Recipes.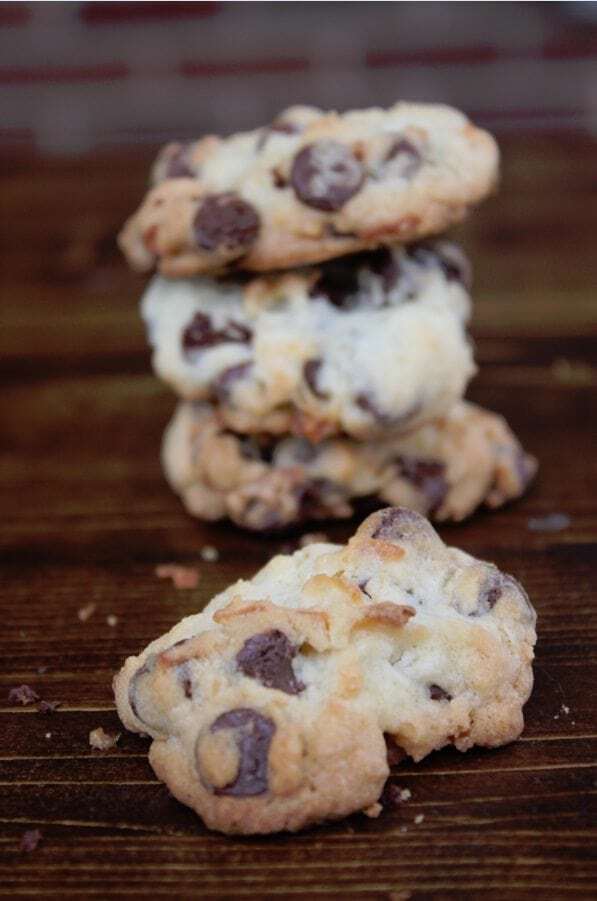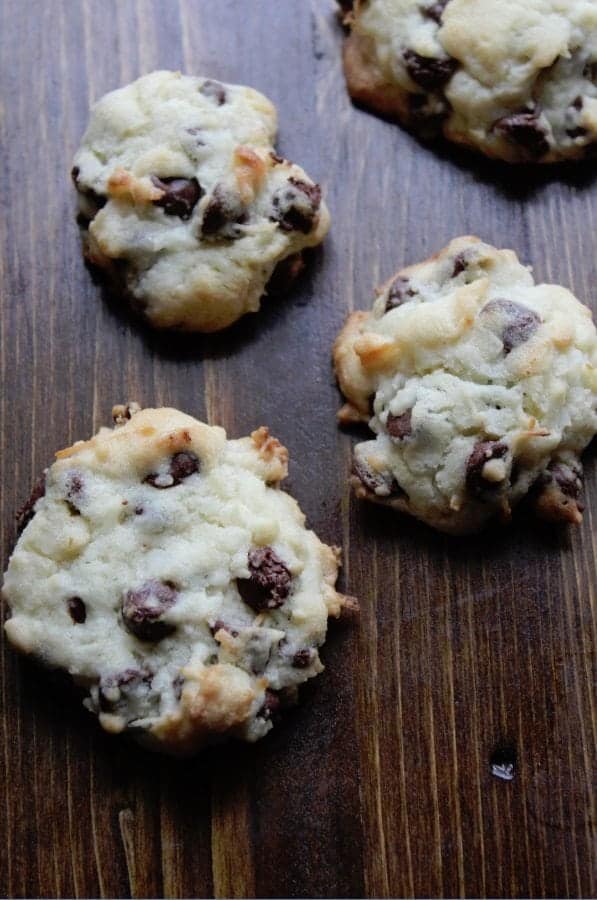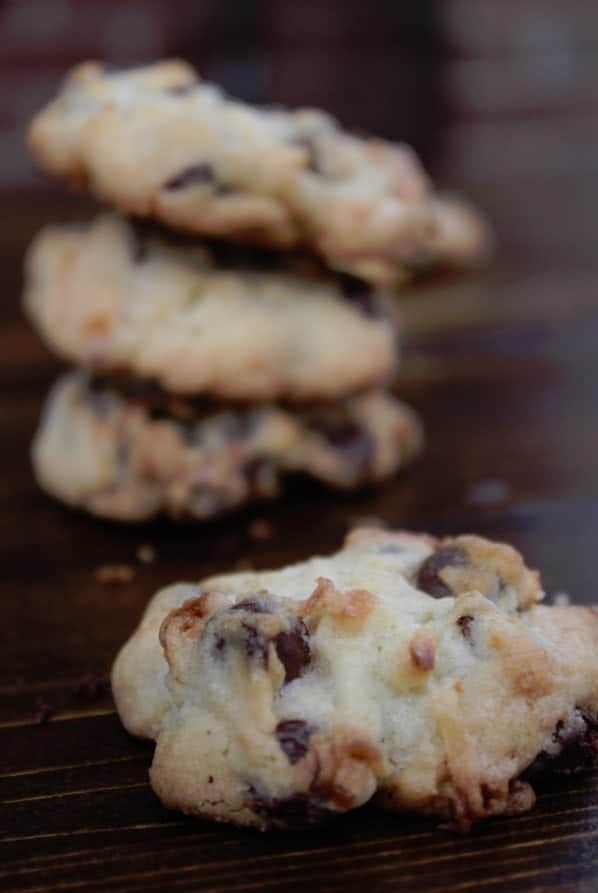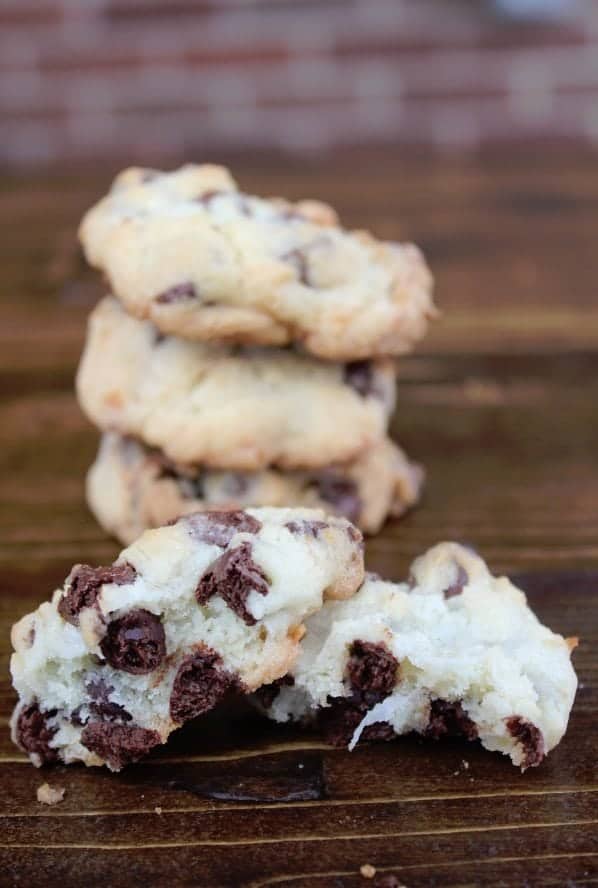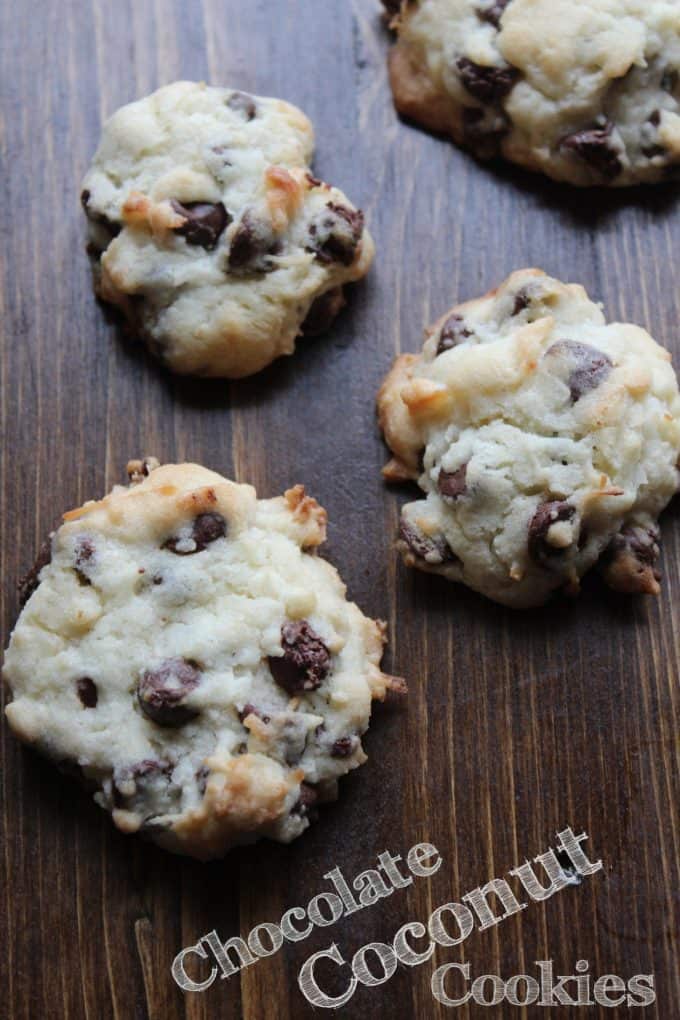 Ingredients
1/2

cup

butter

softened

3/4

cup

sugar

1

egg

1

cup

plus 2 tbsp all-purpose flour

1/2

tsp

baking soda

1/2

tsp

salt

1

cup

semisweet chocolate chips

1/2

cup

flaked coconut
Instructions
pre-heat oven to 375 degrees

Cream butter and sugar in a small bowl, beat in egg and mix well

Combine the flour, baking soda and salt, add to cream mixture

Stir in chocolate chips and coconut

Bake for 11-13 minutes or until golden brown