WOW! We are already at day 9 of our 25 days of Holiday Cookies and Treats! Is this month flying by for anyone else? Today we are basking in a tropical cookie bliss….Coconut Pineapple Drop Cookies
How in the world is it already the 7th of December. I was looking at the calendar and realized it is only 18 days until Christmas and 24 days until New Years! SO NOT READY for the holidays to be here!
I did whip up our holiday cards this week and get them ready to be mailed. I am slowly but surely knocking out things on my holiday to -do list. One of which is bake 25 days of Holiday Cookies and we are already to day 9 so hopefully that means the calories no longer count for the next 16 days. 🙂
That's how it works right….After so many days the holiday cookies are valued at negative calories and you can eat as many as you like….If only this was true.
So with that in mind I made a cookie that has fruit in it. I figured we would take a small, tiny, not for long break from chocolate and dive into a tropical cookies. I keep thinking of palm trees swaying in the wind, gorgeous white sand beaches and a nice frosty tropical drink but until I can catch a flight somewhere warm and tropical these Coconut Pineapple Drop Cookies are the best I can do.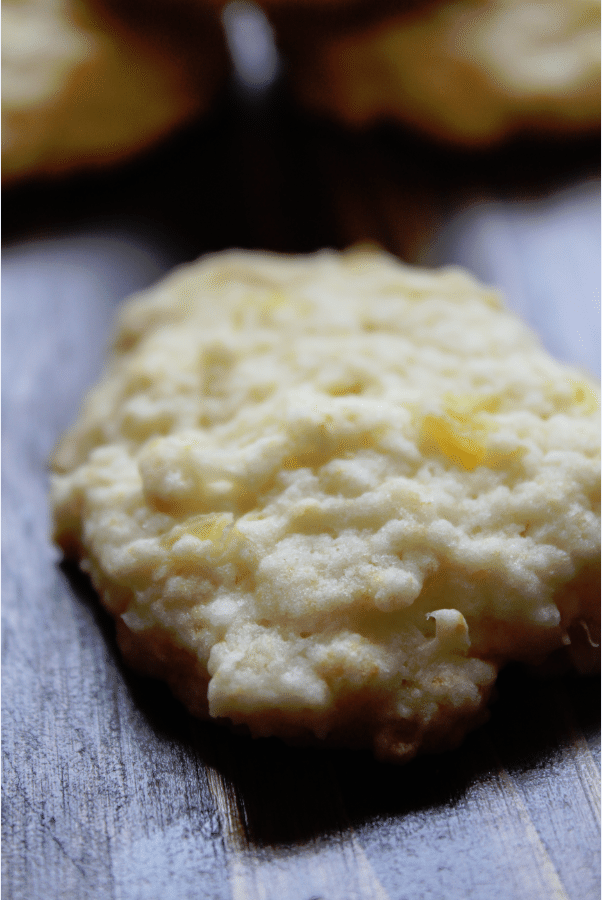 Coconut Pineapple Drop Cookies
Ingredients
3 1/4 cup all purpose flour
2 tsp baking powder
1 tsp baking soda
1/2 tsp salt
1 cup shortening
1 1/2 cup sugar
3 eggs, beaten
1 cup sweetened coconut flakes
1 cup crushed pineapple
Directions
1. Mix all ingredients until well blended
2. Drop by teaspoonful onto baking sheet
3. Bake at 350 degrees for 10-12 minutes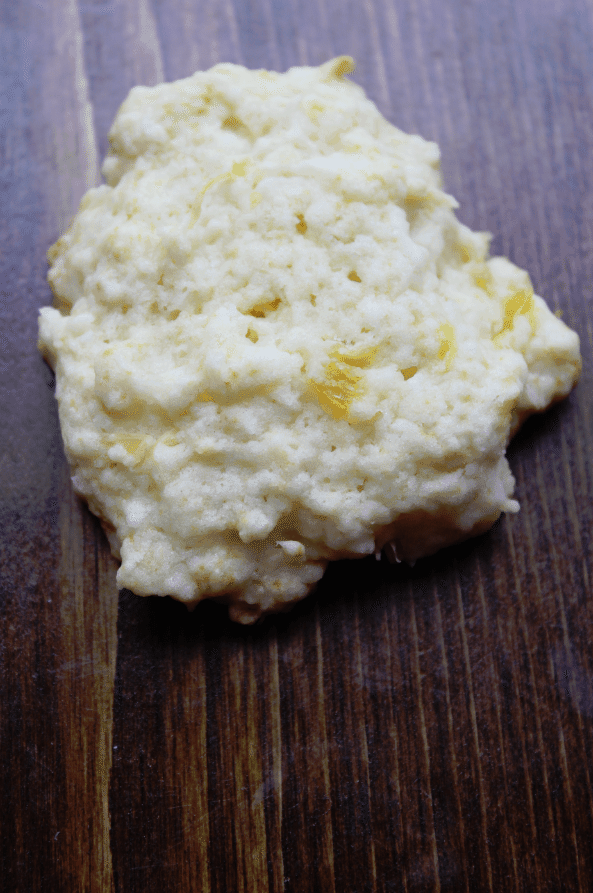 25 Days of Holiday cookies and treats
Day 1 – Krumkake
Day 2 – Crock Pot Cinnamon Pecans
Day 3 – Sweet & Spicy Almonds
Day 4 – Minty Chocolate Balls
Day 5 – Chocolate Shortbread Cookies
Day 6- Coconut Chocolate Chip Cookies
Day 7- Bourbon Pralines
Day 8- Ranger Cookies
Make sure to check back each morning for a new holiday cookie and treat recipe!
Do you love recipes? Check out our copy cat recipes, dessert recipes, and our Crock Pot Recipes.