Day 16! Woohoo we are rockin and rollin with 0ur 25 days of sweets and treats! Today's treat is Bourbon Pecan Pralines!
I have a confession I must make….I gave these to my mother-in-law and didn't mention there was bourbon in them. I didn't think she would try them if she knew they were made with bourbon. She absolutely loved these Bourbon Pecan Pralines and told me I can make them again anytime.
So do I tell her about the bourbon or just "forget" about a line in the recipe….hmm what to do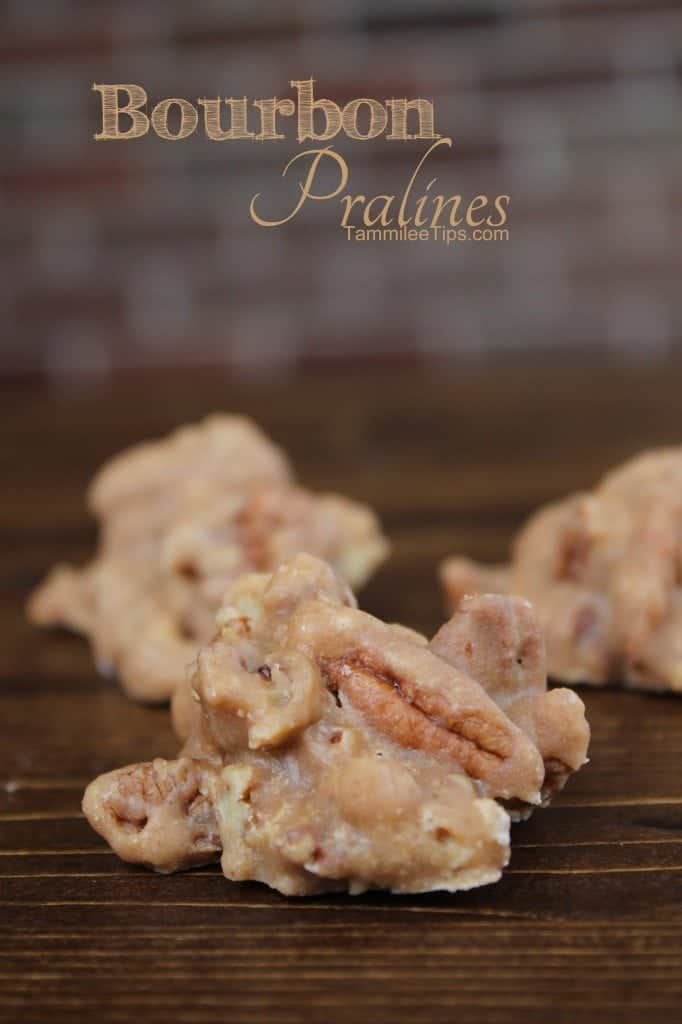 These Bourbon Pecan Pralines are pretty darn easy to make and perfect for the holidays!
Bourbon Pecan Pralines
Ingredients
1/4 cup butter, cubed
1/2 cup sugar
1/2 cup packed brown sugar
3/4 cup heavy whipping cream
1 cup pecan halves, toasted
1/2 cup chopped pecans, toasted
1 tbsp bourbon
Directions
1. Grease 2 baking sheets and set aside,
2. In a large saucepan over medium heat, melt butter. Stir in sugar and brown sugar, then cream. Cook and stir until mixture comes to a boil. Cook, stirring occasionally until your candy thermometer reads 236 degrees, soft ball stage, this should take about 20 minutes
3. Remove from heat, stir in pecan halves, chopped pecans and bourbon. Immediately drop by spoonful onto the baking sheets.
4. Let stand until Bourbon pecan pralines are set and no longer glossy
store in a airtight container
25 Days of Holiday cookies and treats
Day 1 – Krumkake
Day 2 – Crock Pot Cinnamon Pecans
Day 3 – Sweet & Spicy Almonds
Day 4 – Minty Chocolate Balls
Day 5 – Chocolate Shortbread Cookies
Day 6- Coconut Chocolate Chip Cookies
Day 7- Molasses Cookies
Day 8- Ranger Cookies
Day 9 – Coconut Pineapple Drop Cookies
Day 10- Chocolate Chip Coconut Rum Cookies
Day 11 – Apricot Coconut Cookie
Day 12 – Butter Pecan Cookies
Day 13 – Frosted Pineapple Cookies
Day 14 – White Chocolate Candy Cane Cookies
Day 15 – Butterscotch No Bake Cookies
Make sure to check back each morning for a new holiday cookie and treat recipe!
Do you love recipes? Check out our copy cat recipes, dessert recipes, and our Crock Pot Recipes.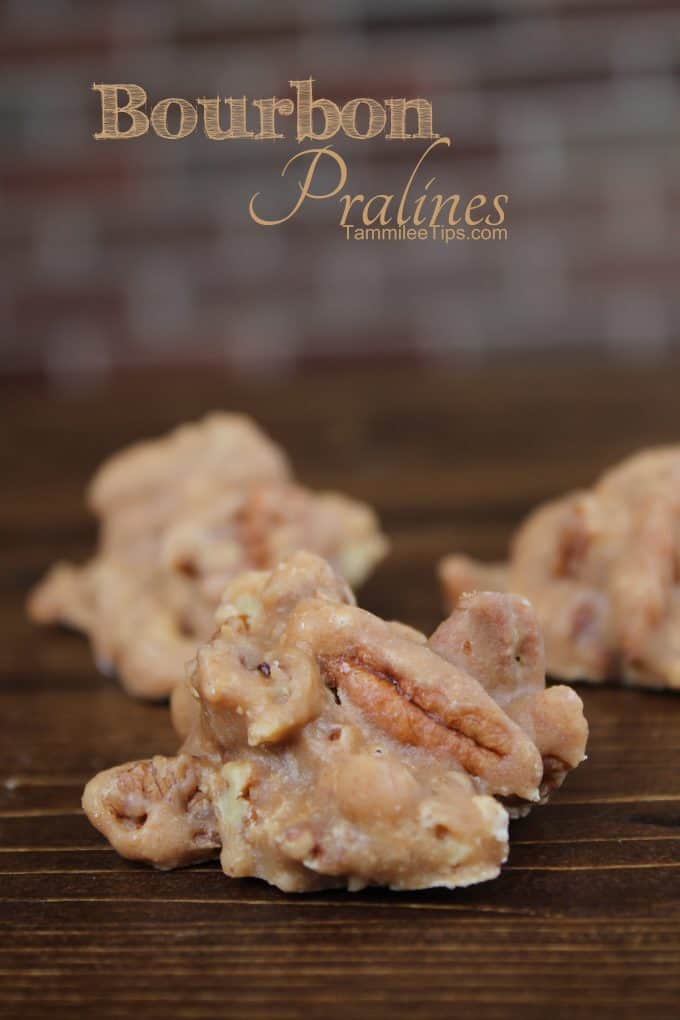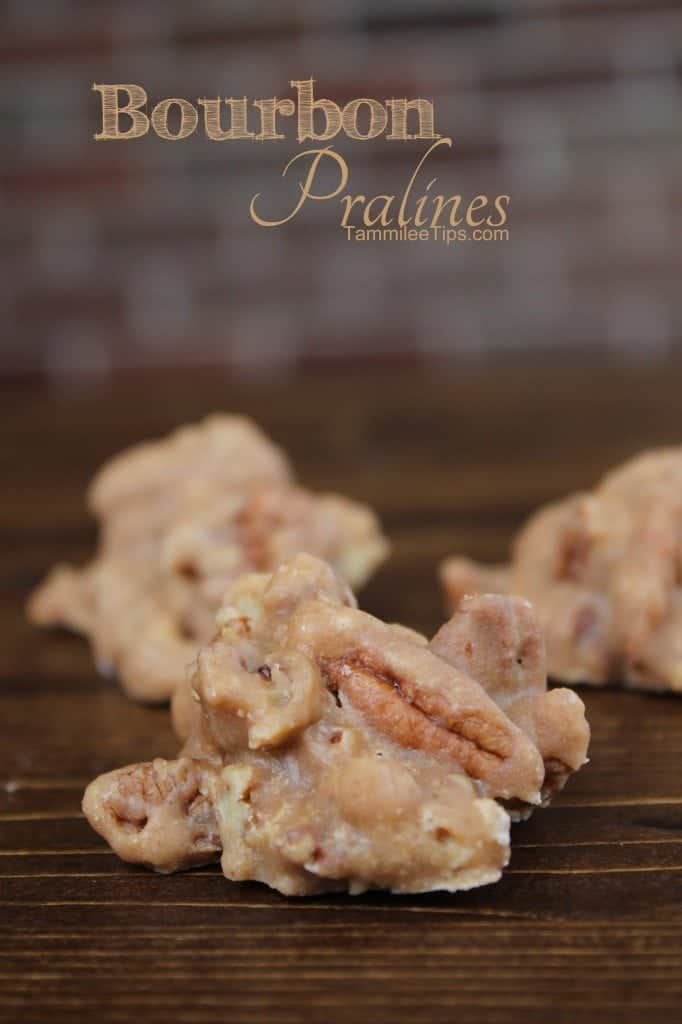 Ingredients
1/4

cup

butter

cubed

1/2

cup

sugar

1/2

cup

packed brown sugar

3/4

cup

heavy whipping cream

1

cup

pecan halves

toasted

1/2

cup

chopped pecans

toasted

1

tbsp

bourbon
Instructions
Grease 2 baking sheets and set aside,

In a large saucepan over medium heat, melt butter. Stir in sugar and brown sugar, then cream. Cook and stir until mixture comes to a boil. Cook, stirring occasionally until your candy thermometer reads 236 degrees, soft ball stage, this should take about 20 minutes

Remove from heat, stir in pecan halves, chopped pecans and bourbon. Immediately drop by spoonful onto the baking sheets.

Let stand until Bourbon pecan pralines are set and no longer glossy

Store in a airtight container