One of our favorite Crock Pot Recipes is our Crock Pot Cherry Dump Cake….
I have to thank a reader for sending me an amazing email suggesting using chocolate cake for this recipe!
Hello YUM! Oh my goodness… I am so excited to share our new Crock Pot Chocolate Cherry Dump Cake!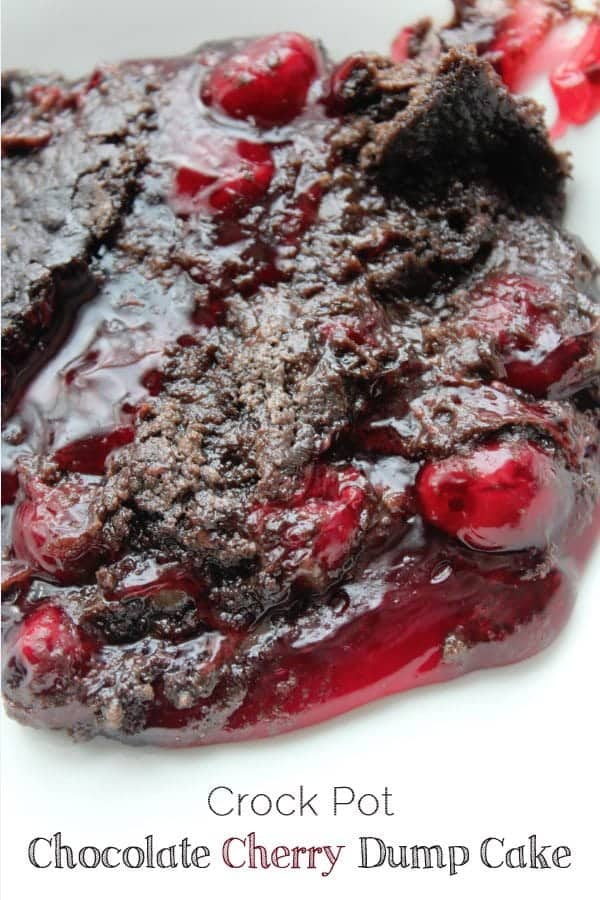 Let's be honest….Chocolate makes almost anything amazing. Throw in some cherries and you have one delicious treat!
This would be perfect for Valentine's Day or really any day that chocolate and cherries sound good. For me that is almost every day 🙂
This recipe is so easy to make! You can easily double the amount of cherries if you want to make it really rich with cherry flavor!
Crock Pot Chocolate Cherry Dump Cake Recipe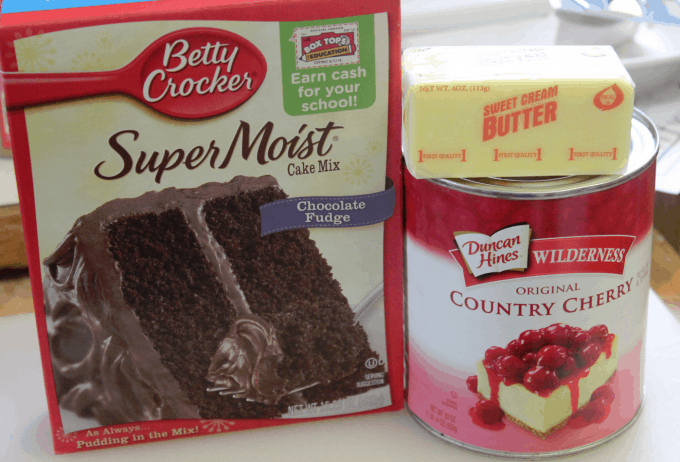 Ingredients
30 oz can Cherry Pie Filling
1 chocolate cake mix
1/2 cup butter
Directions
1. Pour Cherry Pie filling into greased crock pot
2. Combine dry cake mix and butter until crumbly, sprinkle over cherry filling
3. Cook on low for 4 hours or high for 2 hours
Enjoy!
I made this in our circle crock pot and I think next time I will use the larger oval one. The oval shape spreads the chocolate cake mix out more. That way it is not as thick as we ended up with. It tasted great but it was super chocolatey at times.