The Ultimate Guide to Comfort Food: 35+ Quick and Tasty Dishes for Cozy Nights! The best comfort food recipes are perfect for weeknight dinners or weekend meals that take a little longer to make.
Comfort Food Recipes
As food bloggers, we know first-hand how exciting the culinary landscape is. Thanks to the internet, more cuisines than ever from all different parts of the world have a platform to share traditional and creative dishes that are near and dear to their hearts.

My dear husband, John, and I have been fortunate to enjoy many of these meals during our global travels, and we still have a food bucket list that we're gleefully aiming to check off as we have the chance.
Still, there are comfort food dishes that we find ourselves returning to repeatedly. We often return for our connection to these meals, many of which we either grew up with or still associate with some of our fondest memories.
These comfort food meals are the focus of today's roundup, with a dedicated section for dishes using our favorite kitchen appliance, the mighty CrockPot!
Your personal comfort foods may be based on what you grew up with or the foods that just make you happy today.
For me, comfort food tends to be rich, flavorful, and filling. Some nights, it may be our favorite pizzas smothered in mozzarella cheese from a local restaurant; other nights, it is a rich and hearty lasagna with garlic bread.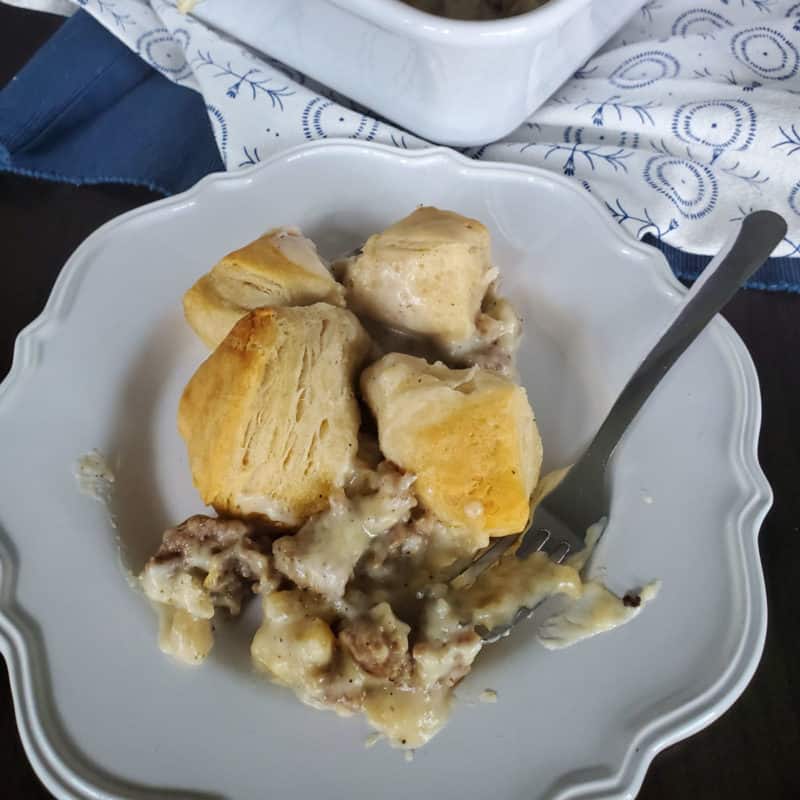 This casserole is perfect for breakfast or weekend brunch, yet hearty enough that you'll want to enjoy this breakfast of champions for any meal of the day.
It's semi-homemade with refrigerator biscuits because I have yet to master the art of scratch-made biscuits (one day, I promise!), which makes it all the better for anyone looking for a breakfast casserole that comes together with minimal effort.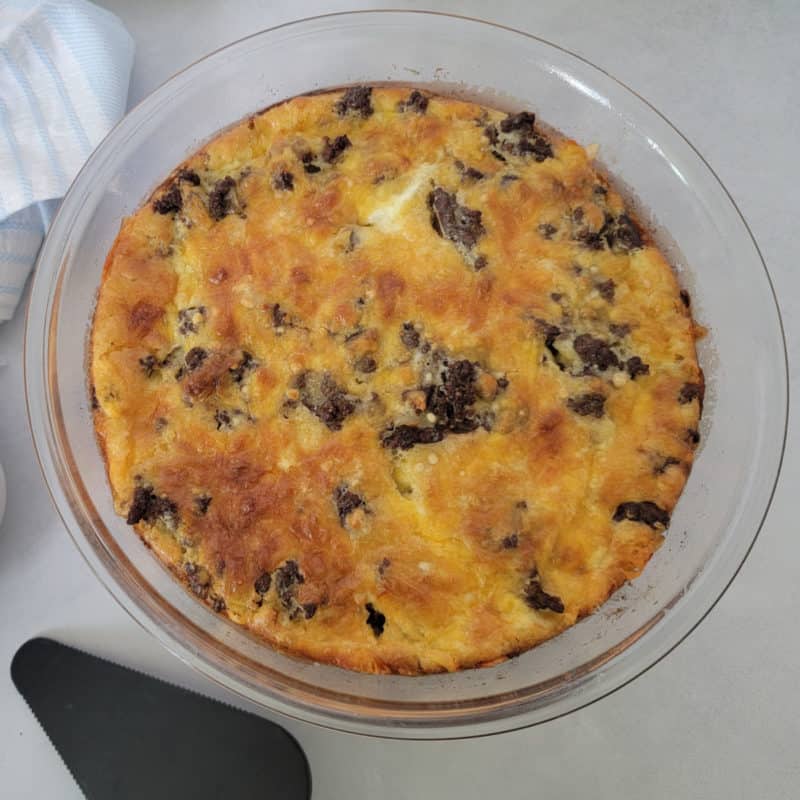 This crust-free pie isn't technically a pie but an all-American take on the classic hamburger that crosses a casserole and a quiche.
The "pastry" part comes from Bisquick Baking Mix, a versatile kitchen staple we've used in many recipes on the site.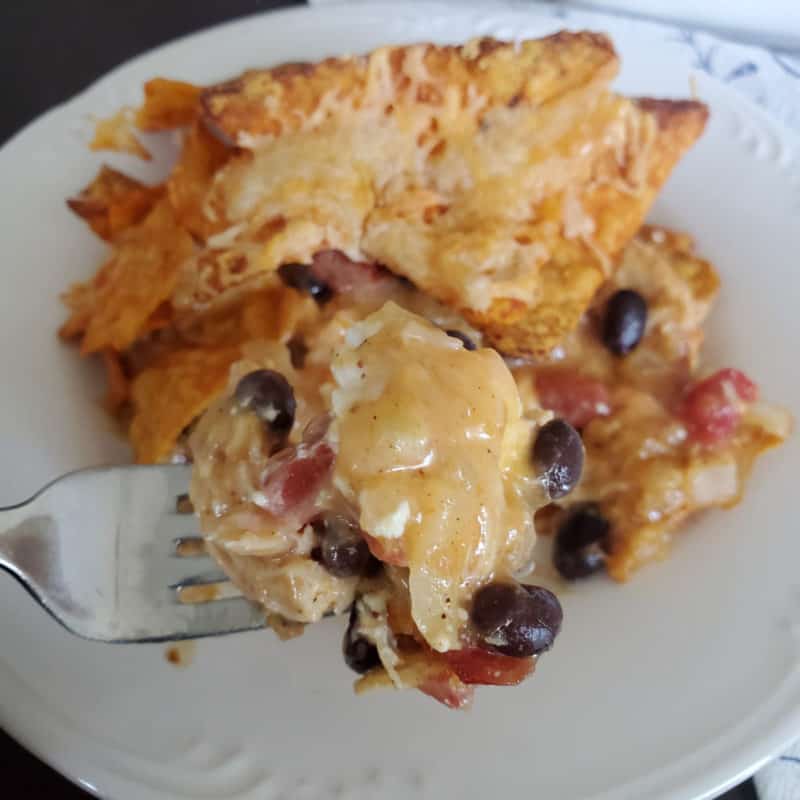 Dorito Chicken Casserole Recipe is filled with chicken, cream cheese, tomatoes, Mexican cheese, and more! The perfect family dinner that tastes amazing and includes Doritos!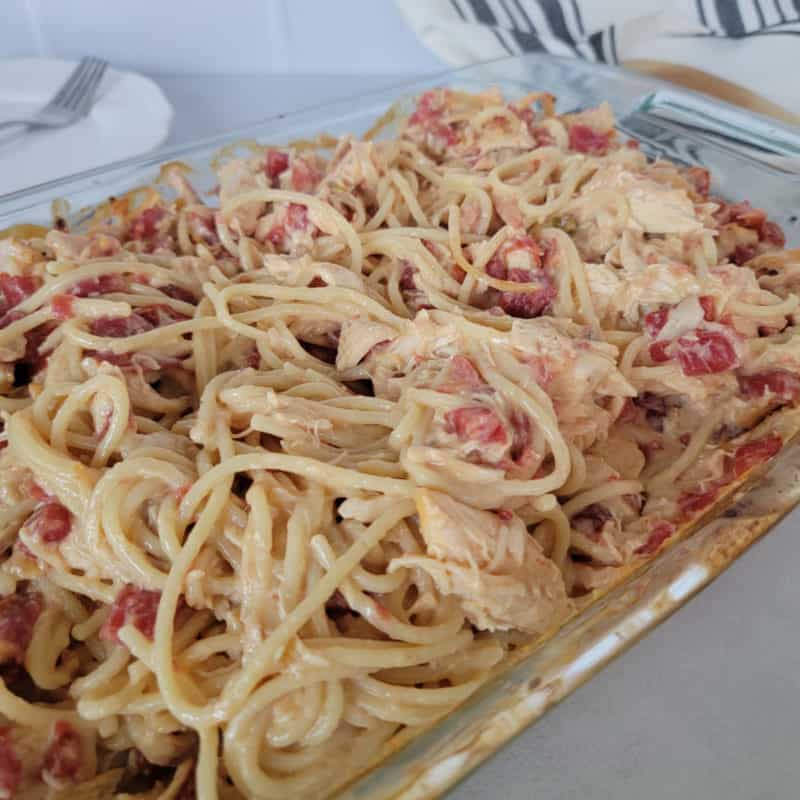 We dreamed up this recipe on a cold and snowy Spokane evening, leaving us wanting warm comfort food.
The rotisserie chicken helps it come together quickly, as you won't need to cook any protein for this recipe, and the Rotel diced tomatoes and green chilies give it flavor. Use a spicy Rotel variety for some heat!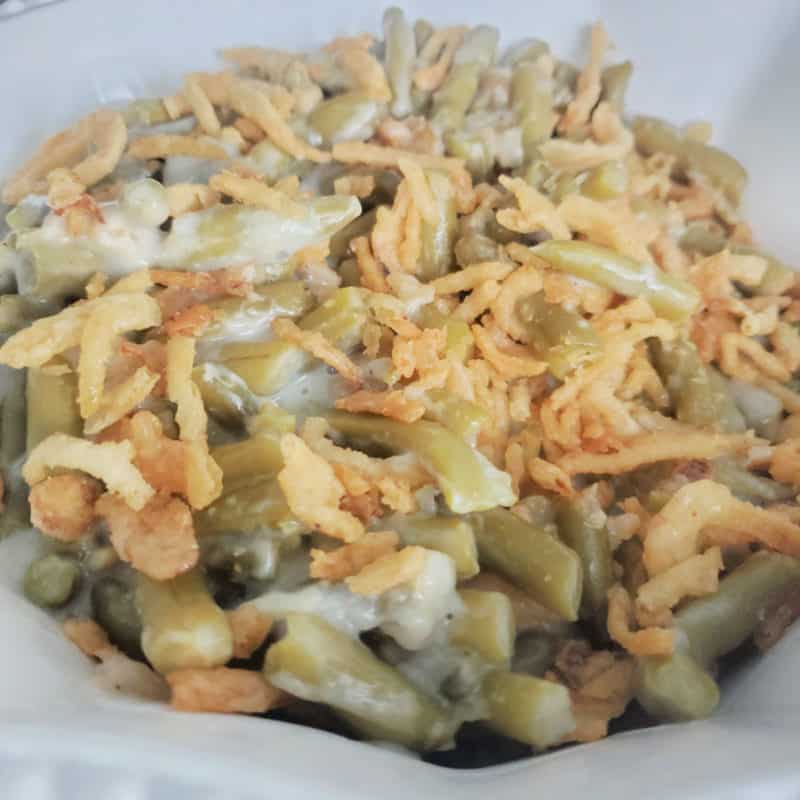 The holidays are always hectic, and our goal when the most wonderful time of the year comes around is to cut down on time spent in the kitchen but still entertain our guests with fantastic food.
The two shortcuts in this green bean casserole - Campbell's Cream of Mushroom Soup and French's French-Fried Onions - let you serve guests a hearty vegetarian side dish in only 40 minutes, from start to finish.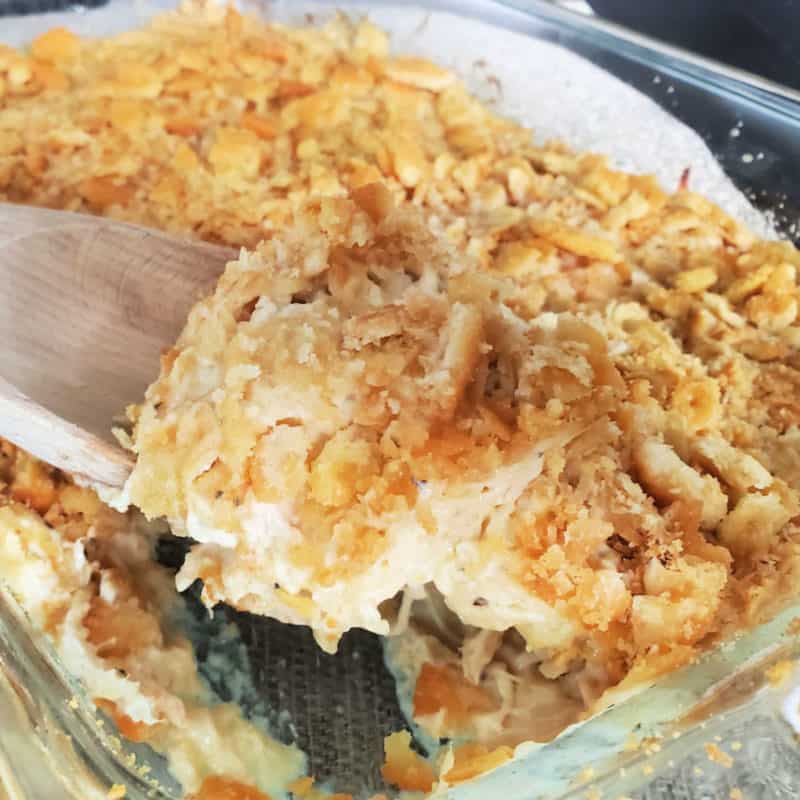 My unexpected realization that some Southern folks call Ritz Crackers HoHos, the latter of which I'd always known to be Hostess chocolate cakes, inspired this homestyle chicken casserole recipe. Pair it with our Creamed Corn Casserole and Bisquick Peach Cobbler for dessert to turn it into a full-course meal.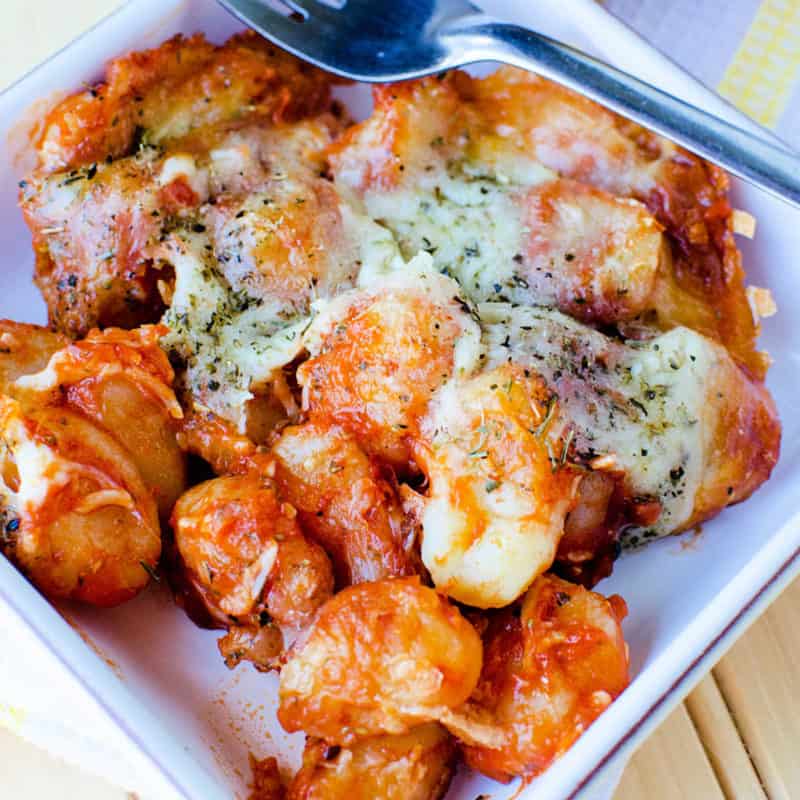 One of the best parts about casseroles is that you don't need a laundry list of groceries or a lot of time to whip up a stellar dish for a full dinner table. This cheesy pasta bake requires six simple ingredients and comes together in only half an hour.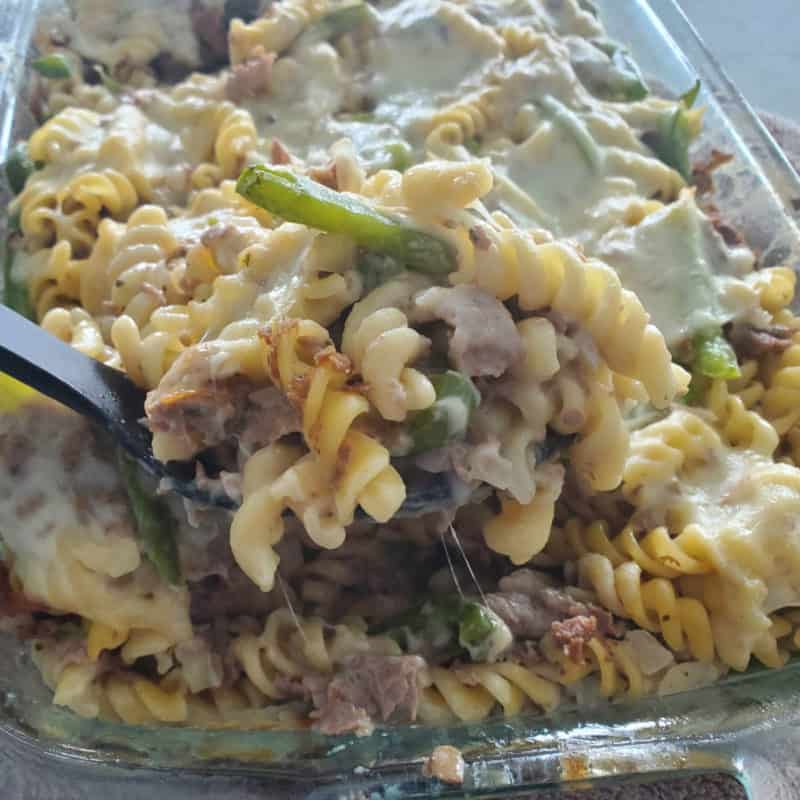 My dear husband's food bucket list goal to enjoy an authentic Philly Cheesesteak in Philadelphia inspired this casserole version of the City of Brotherly Love's iconic sandwich.
This recipe is fantastic if you want lots of leftovers, as the combined ingredients fill a 9 x 13 baking pan to yield over two pounds of food!
Cheesesteak, green peppers, pasta noodles, and cheese....yes please.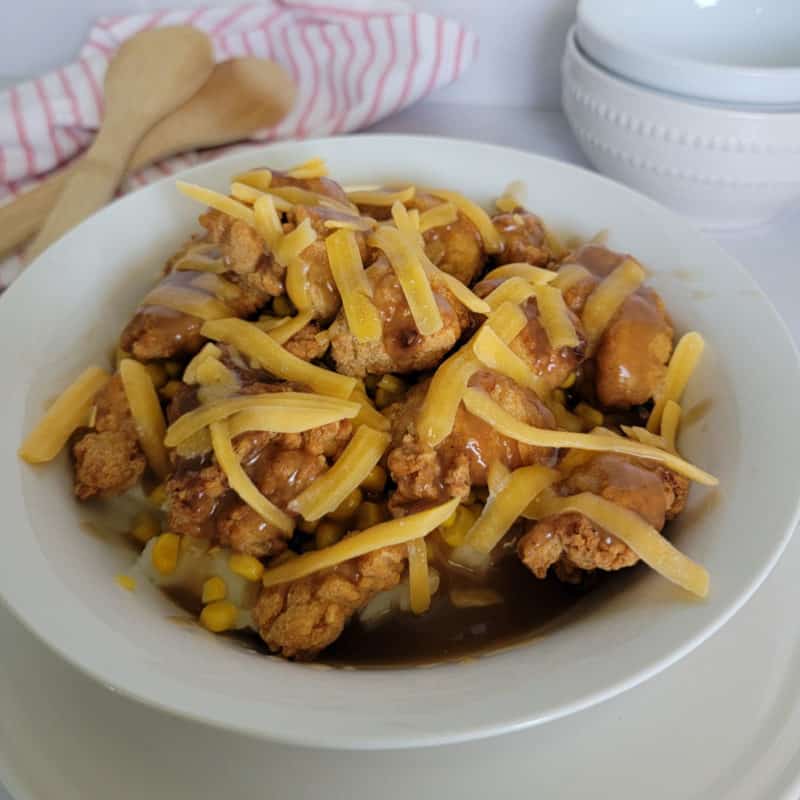 The first take of our copycat version of KFC's Famous Bowl was so well-loved by our dinner table that you could hear a pin drop as everyone inhaled their meals.
We've made this five-ingredient meal multiple times since then when we're craving KFC but don't want to sit in a drive-thru lane for a helping.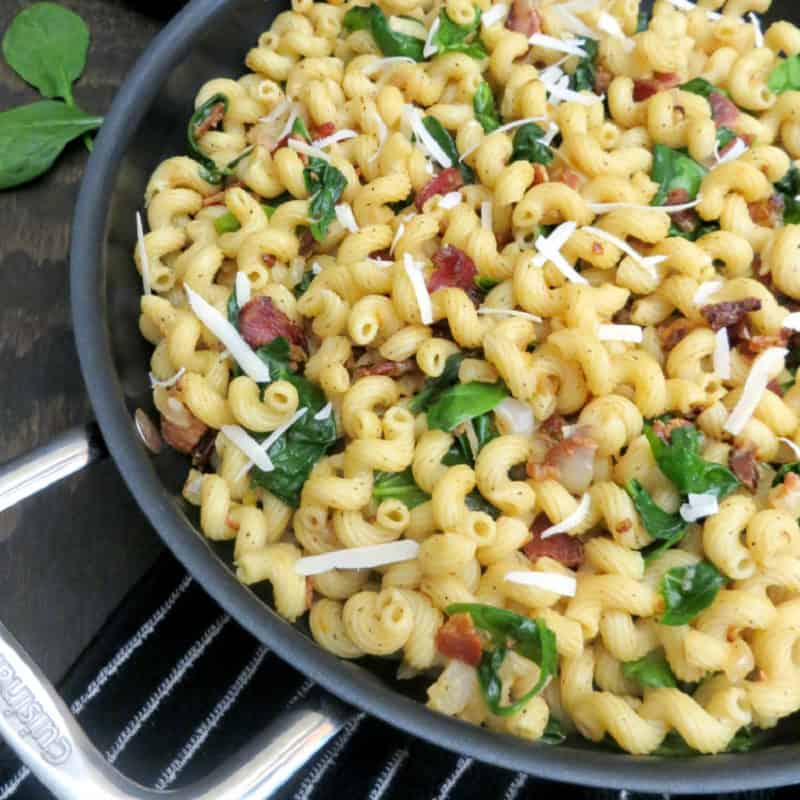 We're convinced that any combination of bacon and pasta will be delicious, and this comforting pasta dish that adds wilted spinach for extra nutrition proves our point!
You can serve it warm or cold; rehydrate it with additional white balsamic vinegar and olive oil if you serve it as a pasta salad to replace any moisture that may have dried it out in the fridge.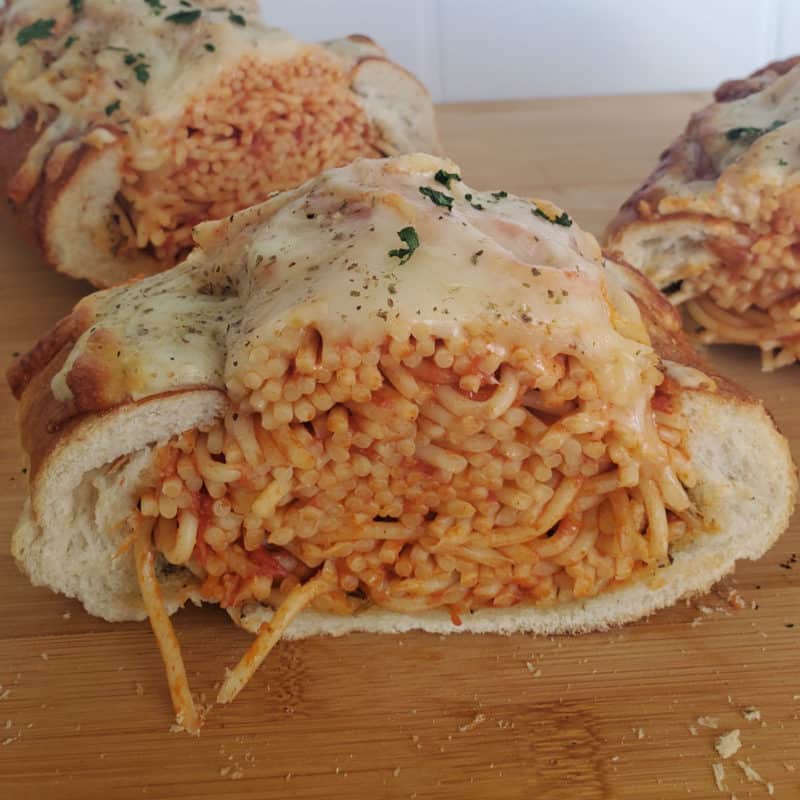 Spaghetti and garlic bread are two comfort foods best enjoyed together, so why not combine them into one hunk of a crowd-pleasing meal? Since it's so hearty, even when split across four to six hungry diners, we like pairing it with a fresh side salad to save room for obligatory post-dinner tiramisu.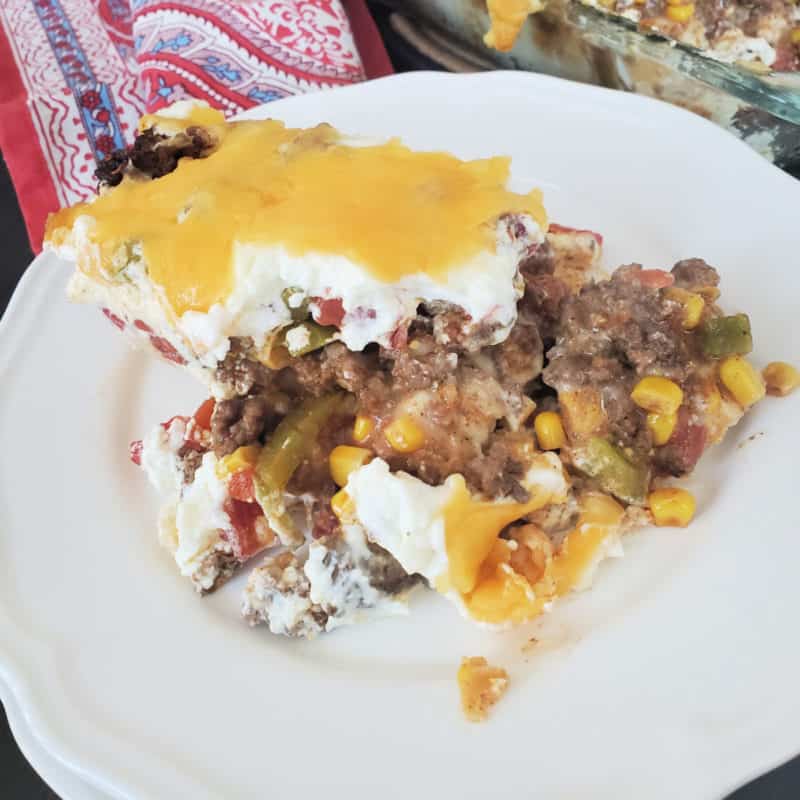 Named after the famous country western star John Wayne, this beef fajita-inspired casserole is one of my favorites to perfect when we have a surplus of ground beef in our fridge.
While we don't use potatoes, tater tots, or tomato slices in our recipe, feel free to experiment with adding these ingredients to yours if you want a more filling casserole.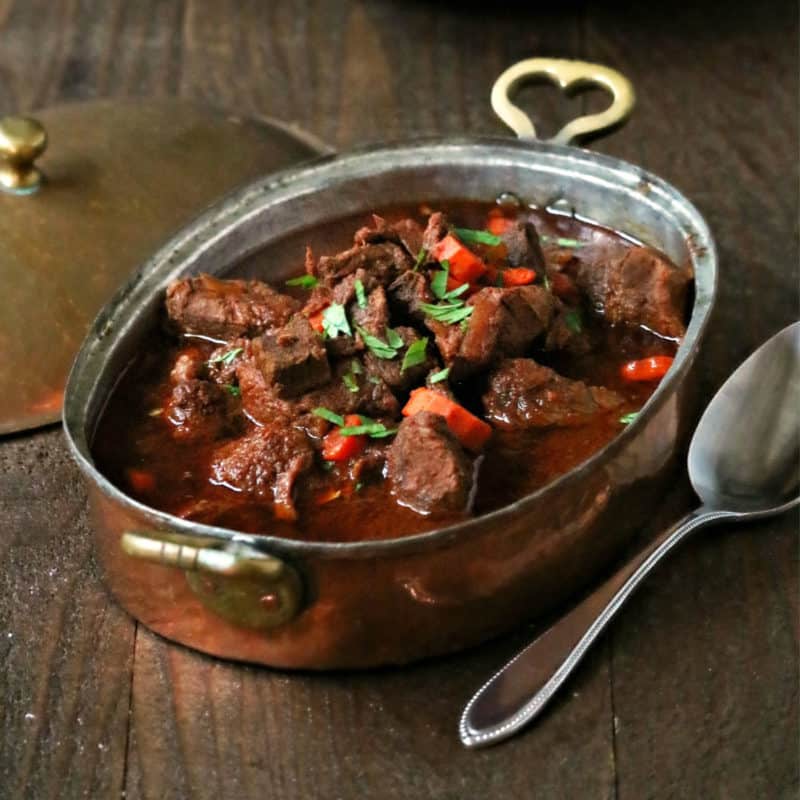 The near-countless bowls of hearty goulash we had on our Viking River Cruise in the Cesky Krumlov region of the Czech Republic inspired our homemade take on this stick-to-your-ribs comfort food dish featuring lean beef chuck.
Serve it with rice, buttered egg noodles, or even potatoes for a heavier side starch.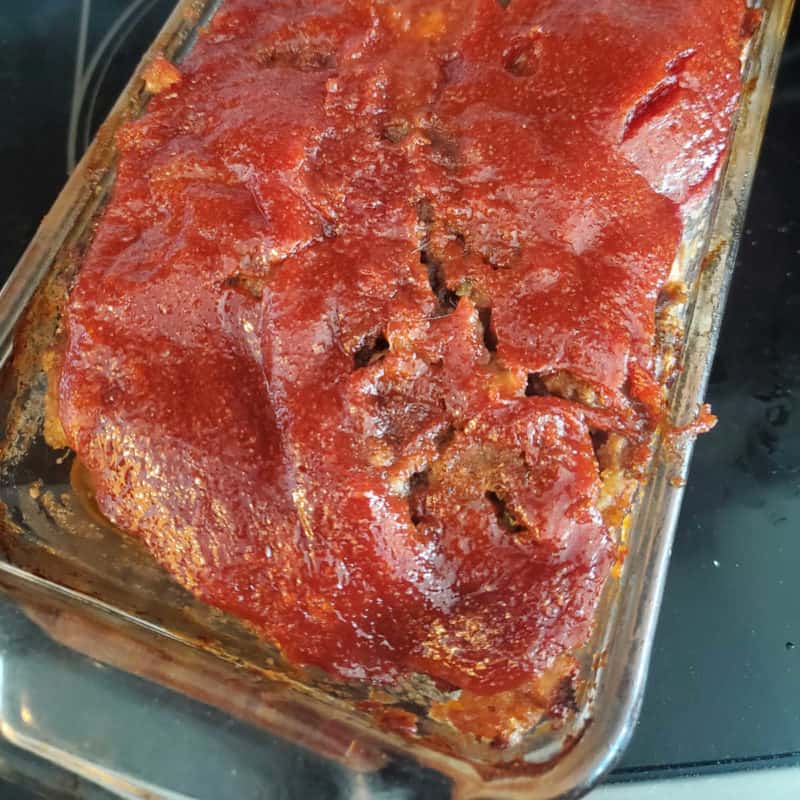 This meatloaf recipe's not-so-secret weapon is Stove Top Stuffing Mix, which has various flavors for all occasions and palates and builds the texture and yumminess of this semi-homemade meatloaf. Did you know that this revolutionary product hit shelves half a century ago amid the rising popularity of convenience foods after World War II?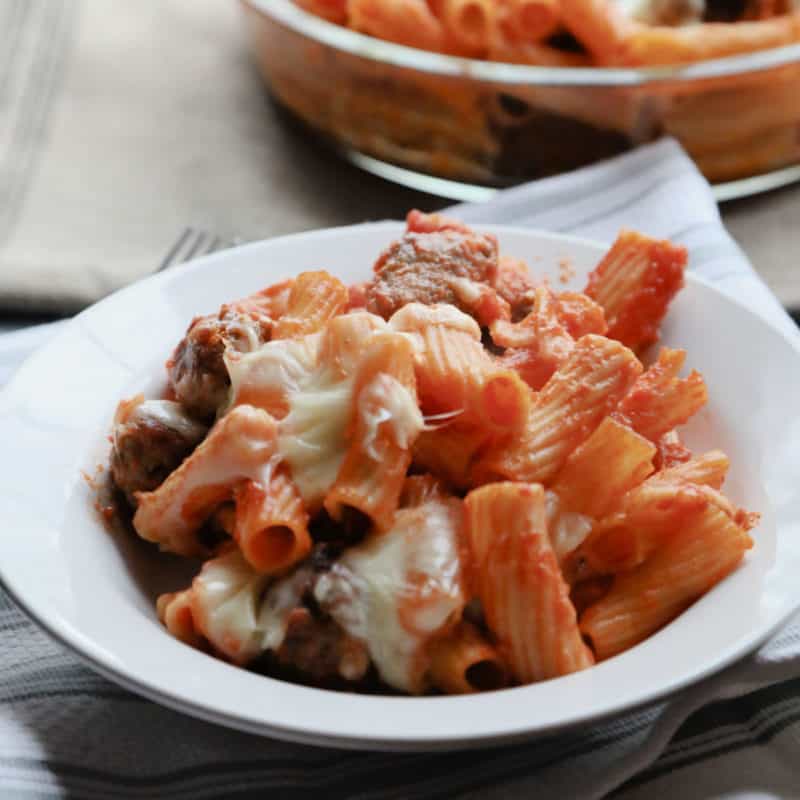 Baked Rigatoni with Mini Meatballs
Cheesy pasta with mini meatballs...yes please! This easy dinner recipe tastes amazing.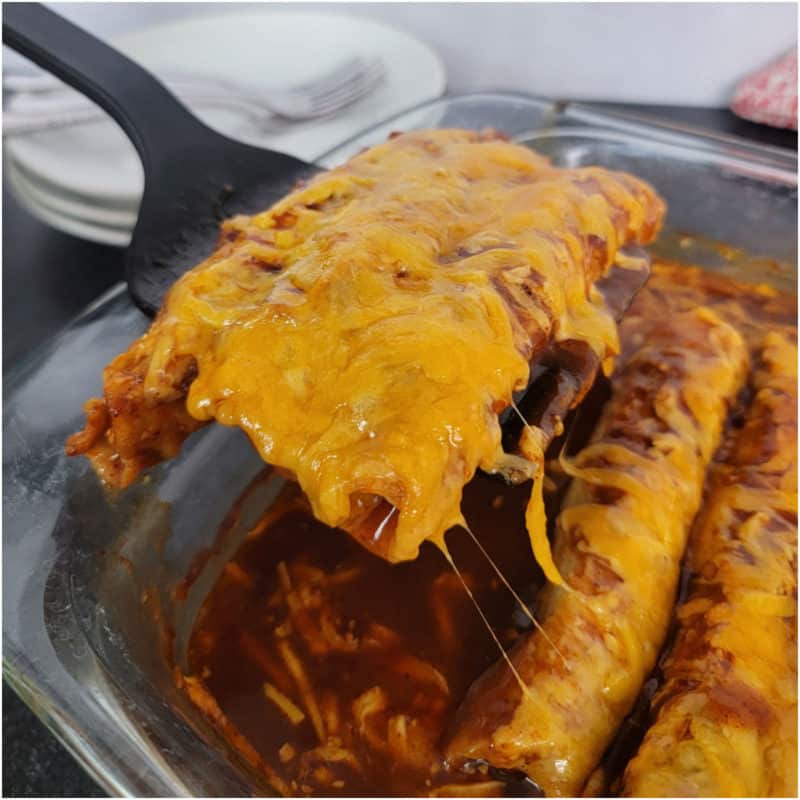 For the nights you NEED comfort food but don't want to spend time in the kitchen! These lazy enchiladas are so easy to make and taste fantastic.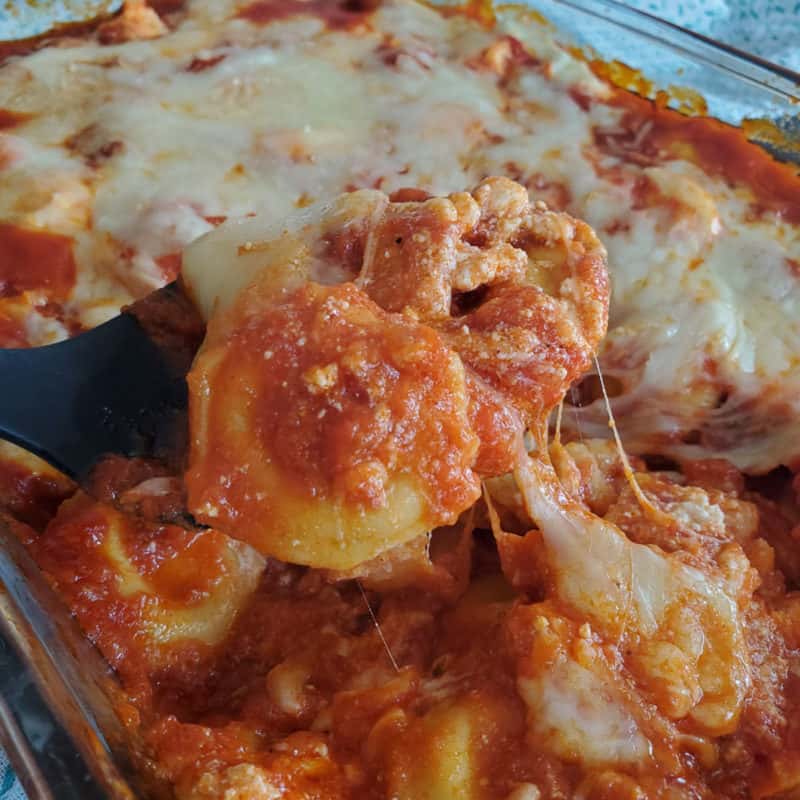 This is my go to pasta comfort food when I don't want to spend a ton of time in the kitchen but need a cheesy, pasta dish to make me warm and happy.
Other popular comfort food recipes include fried chicken (check out this Nashville Hot Chicken Recipe), roast chicken, pork chops, French Fries, Turkey leftovers, and anything smothered in Cheddar cheese.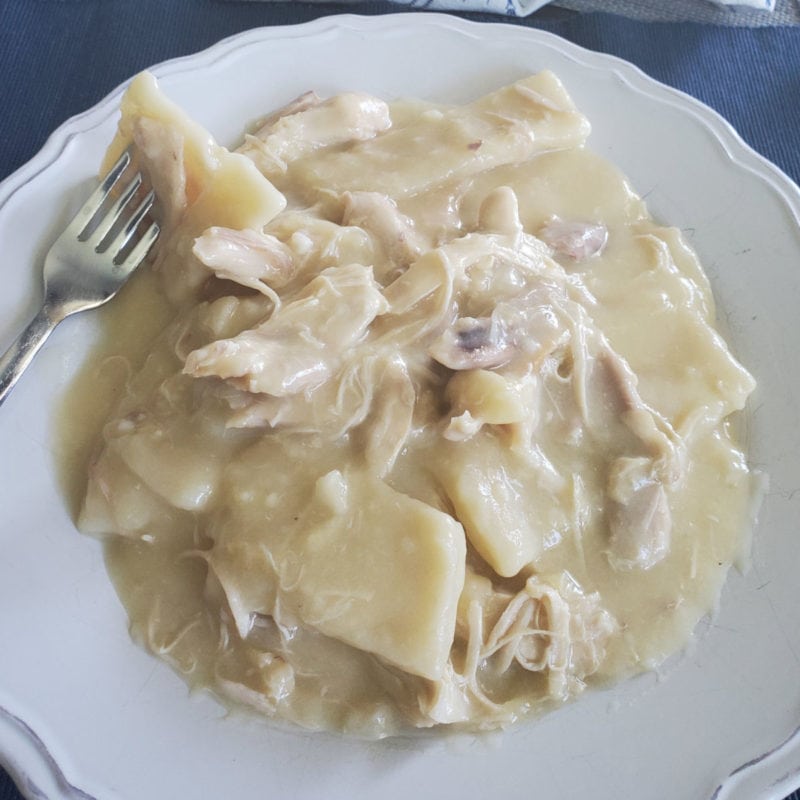 Cracker Barrel Chicken and Dumplings are my husbands go to comfort food! Before I started making them he would call me from work and say it was a chicken and dumplings night.
We would drive to Cracker Barrel so he could enjoy his favorite comfort food.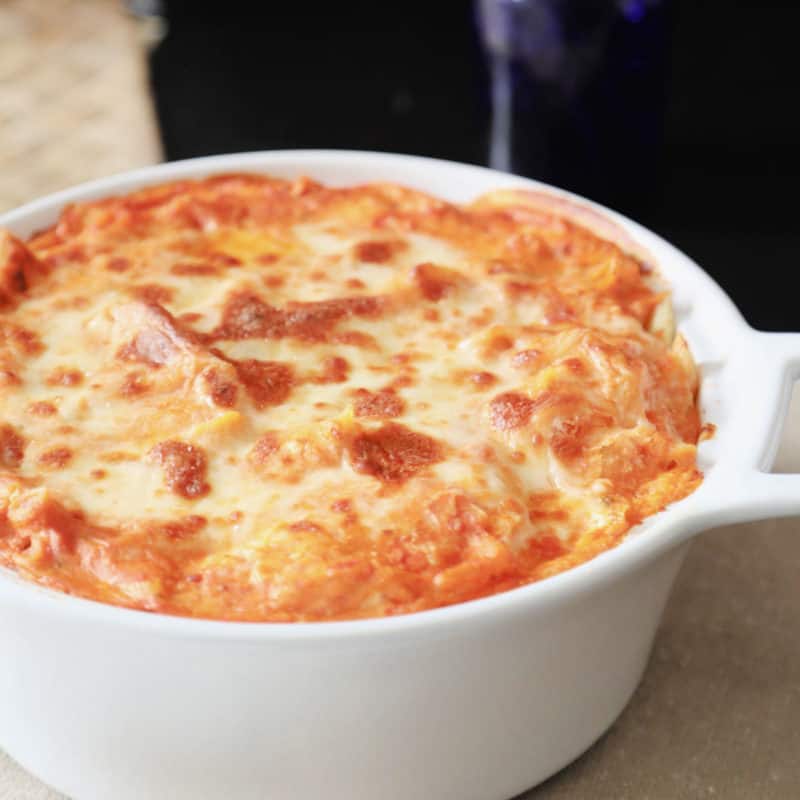 Cheesy, pasta goodness baked together with rich tomato sauce...yes please!
This is one of those dishes you can smell cooking and your mouth starts watering knowing there is comfort food about to hit your plate.
CrockPot Comfort Food Recipes
The slow cooker is the perfect kitchen tool for preparing comfort foods. You can set it up before you head out for the day and come back to delicious food waiting for you.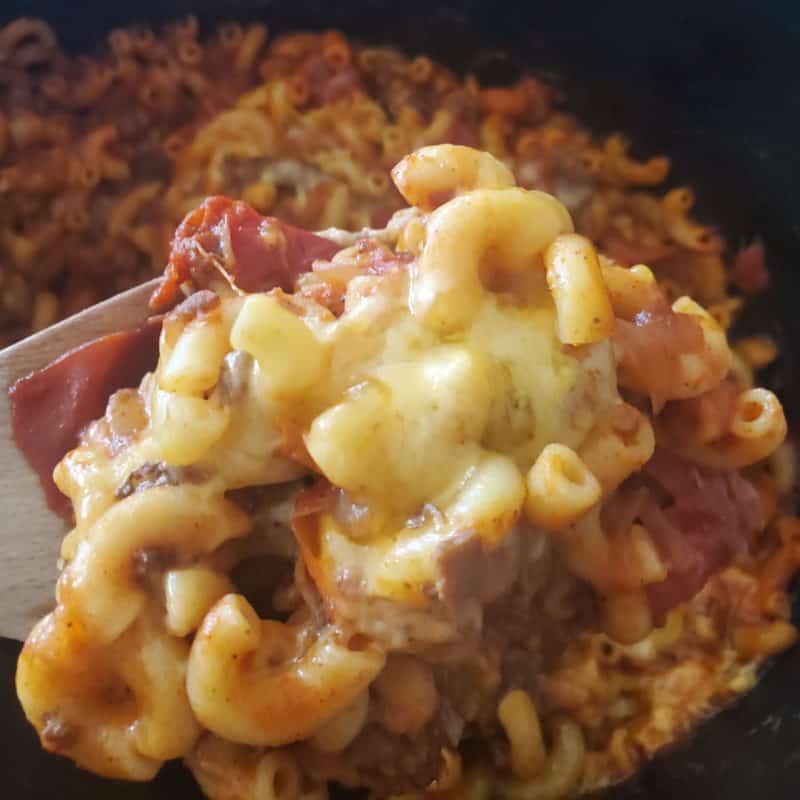 This crockpot chili mac and cheese recipe is super easy to make and tastes so good! Ground beef, diced tomatoes, macaroni, garlic, and shredded cheddar cheese combine together in a flavorful pasta dish of comfort!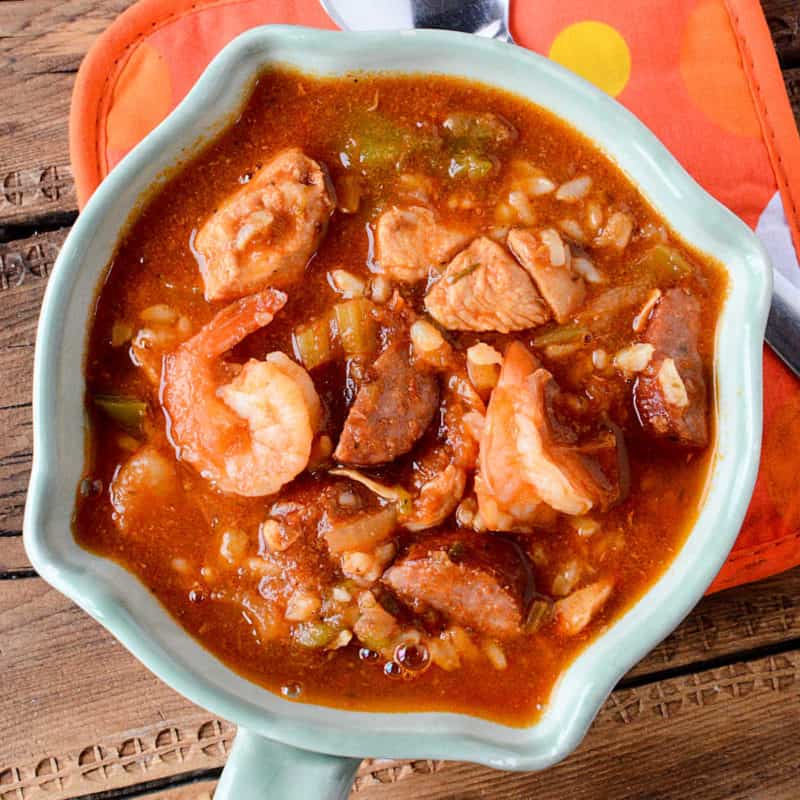 Amazing Crockpot Gumbo Recipe is full of flavor! The perfect combination of sausage, chicken, and shrimp with Cajun spices!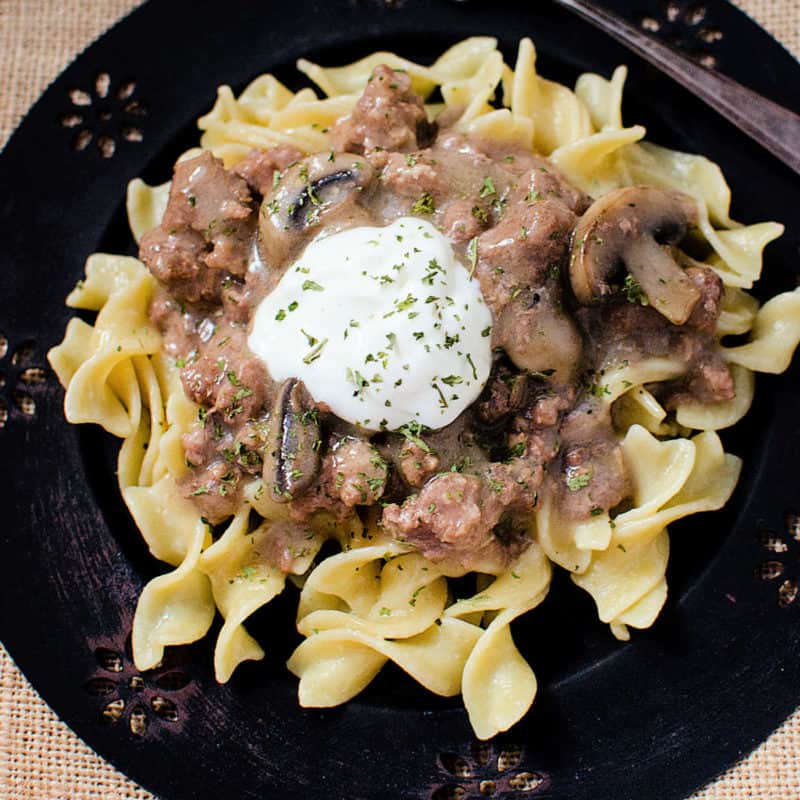 It's incredible to think about how much life has happened since we first shared this recipe on our blog over ten years ago!
While we like how the mushrooms complement the tender beef and the velvety cream of mushroom sauce, you can leave them out if you don't like this vegetable. You can also use beef stew meat or chuck roast, depending on what's available to you and what you have a taste for.
Like this meat-and-starch classic but prefer a different protein or want to try different versions? We also have recipes for CrockPot Garlic Beef Stroganoff, CrockPot Porter Stroganoff, CrockPot Steak Stroganoff, and CrockPot Chicken Stroganoff.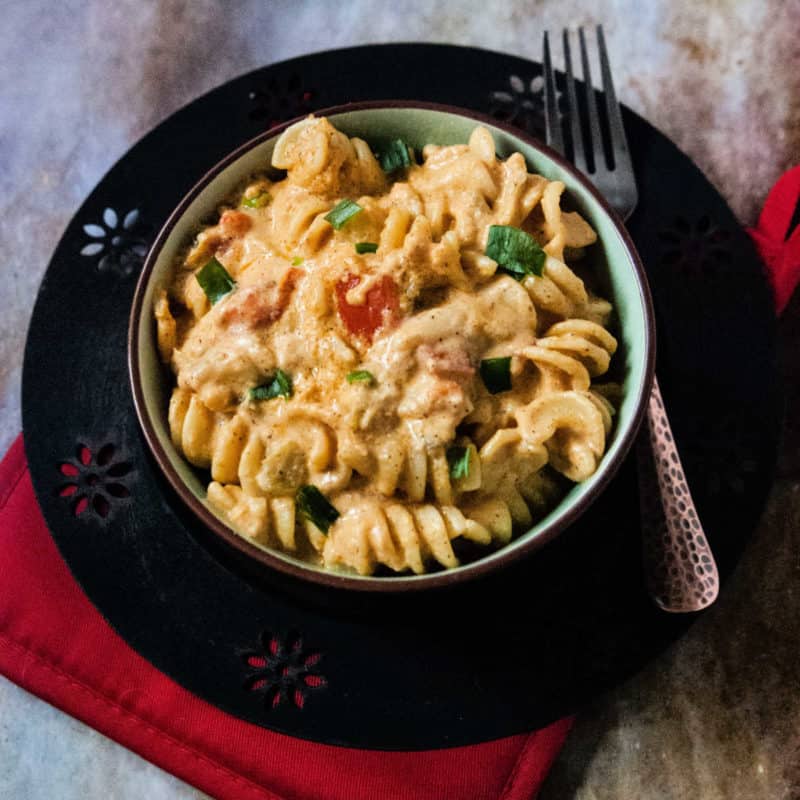 Is the weather already turning dreary and cold where you are? Add lively boldness to your next lunch or dinner with this CrockPot Mac and Cheese with a south-of-the-border twist!
If your party is 21 or over, we recommend pairing it with this Miami Vice Cocktail, a tropical blender cocktail that goes down like paradise in a tiki glass.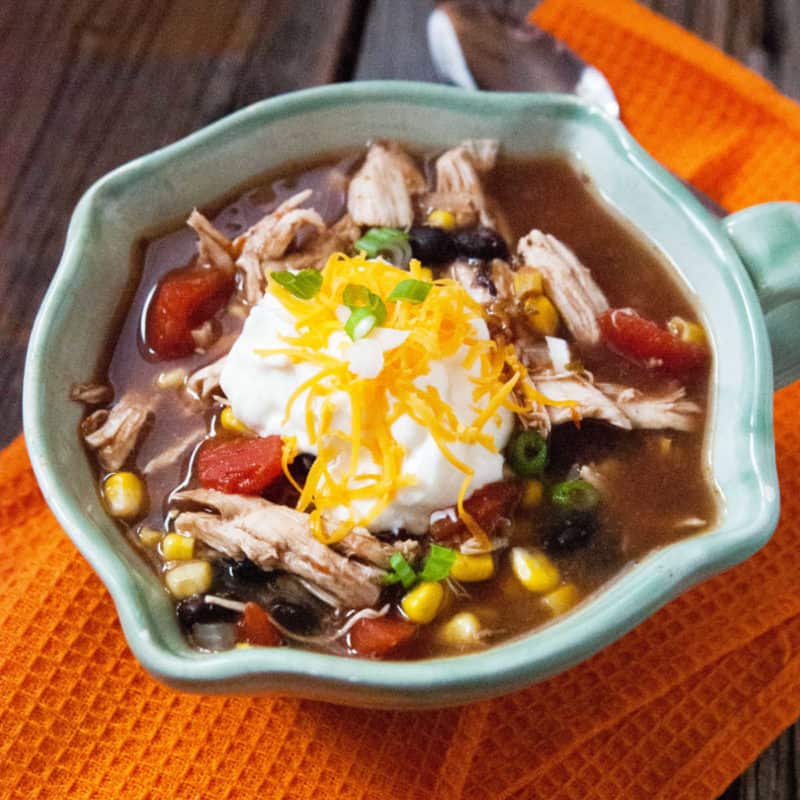 Here's another zesty, south-of-the-border-inspired favorite that'll delight your senses and keep you warm when the weather isn't so favorable. This CrockPot soup is everything you love about the chicken enchilada, transformed into a piping-hot soup.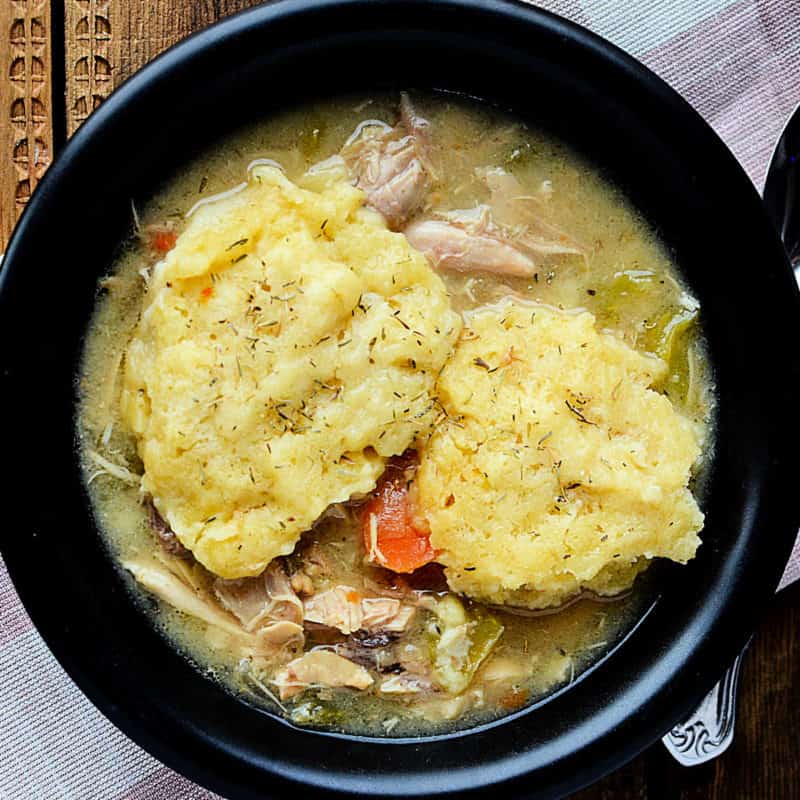 Did you know that this classic Southern comfort food dinner came from German immigrants who came to the United States in the 1820s? We like cooking bone-in chicken thighs and legs in the CrockPot to build flavor, while the Bisquick Baking Mix makes perfect dumplings.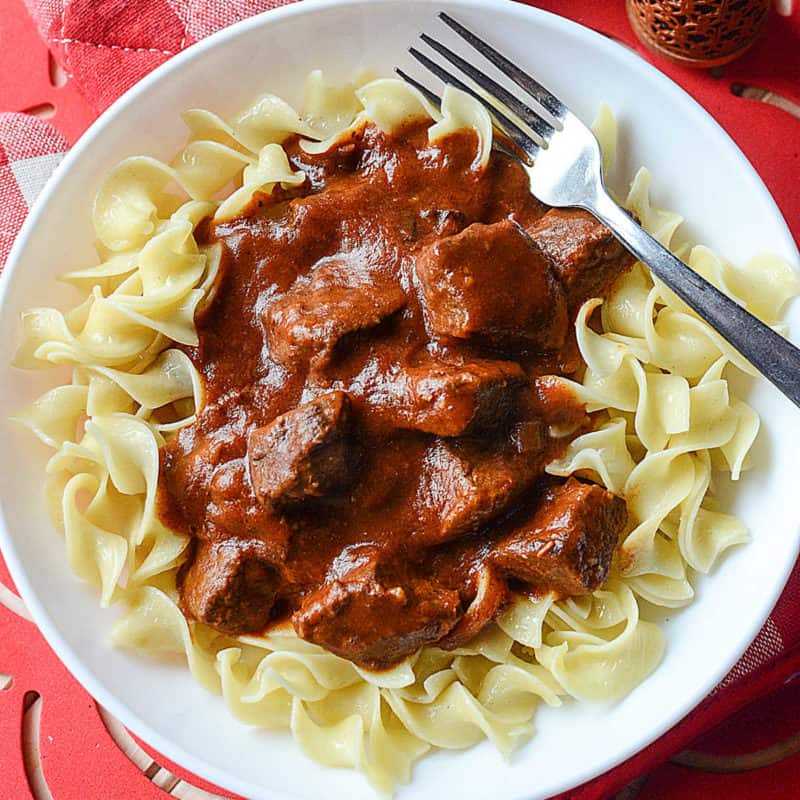 Here's the CrockPot version of our Hungarian Goulash recipe! This hearty and beefy recipe makes double the servings, thanks to the slow cooker's larger capacity!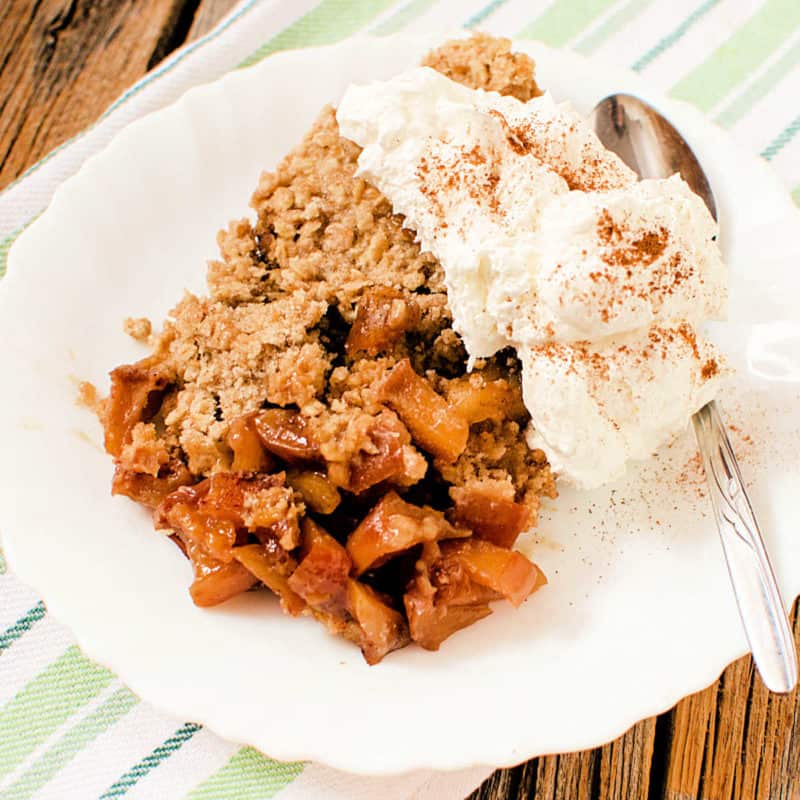 If you've followed our site for any length, you probably know by now that you can make an entire meal, from appetizer to dessert, using a CrockPot. Here's a Slow Cooker Caramel Apple Crisp that begins with two boxes of yellow cake mix and uses fresh, in-season apples.
You can buy caramel sauce for this recipe or DIY it with our one-ingredient caramel sauce!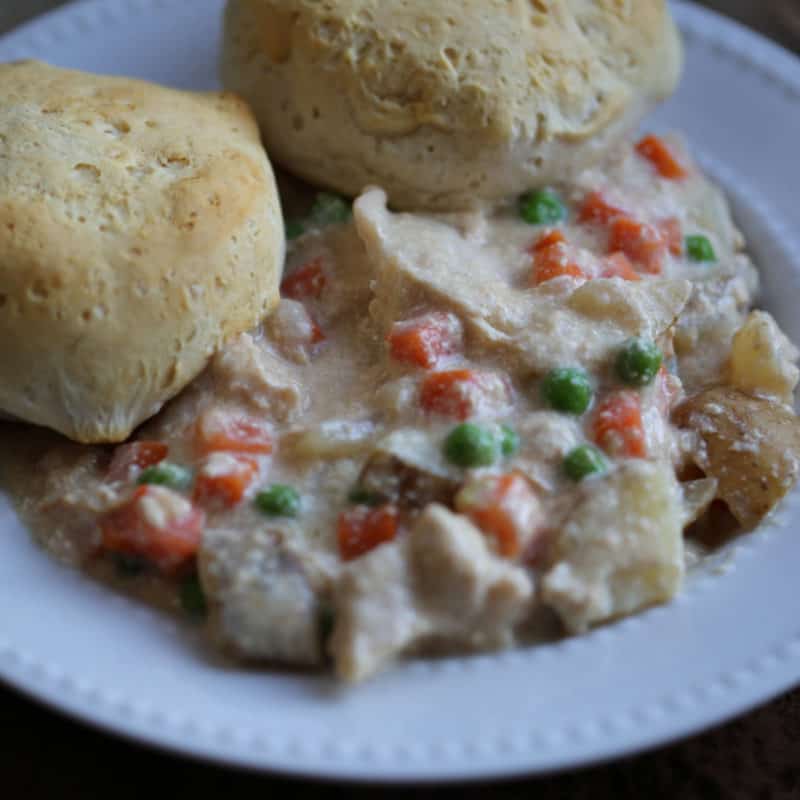 Chicken pot pie is a comfort food dish that instantly comes to mind when our household thinks of cozy meals, but we don't always want to make the pie crust required to put it on the dinner table, especially after a long day.
This deconstructed pot pie uses refrigerator biscuit dough for the "pot pie pastry" portion, while the chicken breast, potato, yellow onion, and mixed veggie filling cooks in your CrockPot.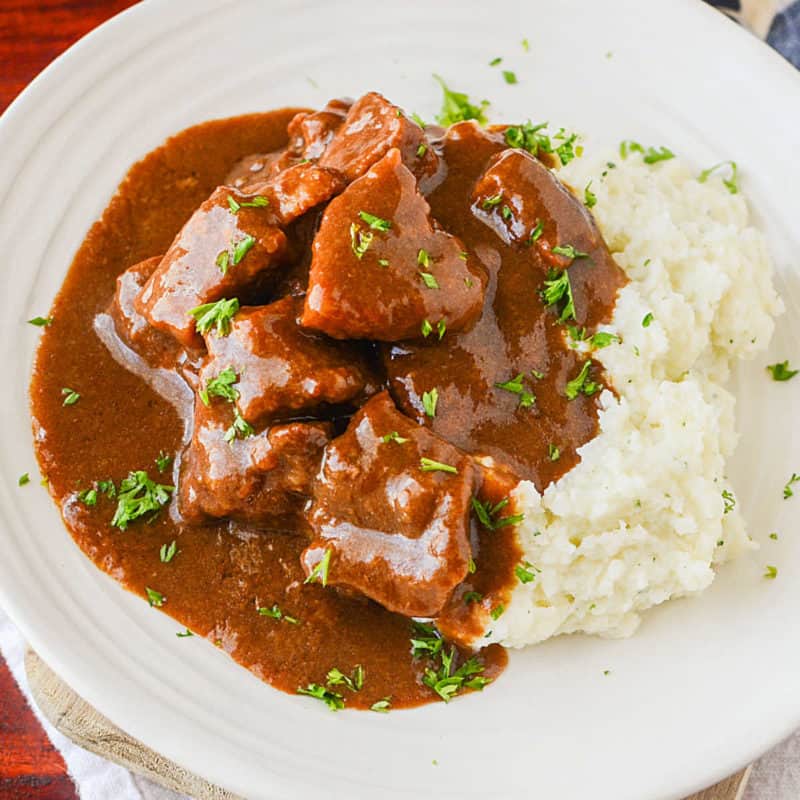 While beef tips may be considered scrap meat at your local butcher, this ultra-satisfying comfort food dish will please even the pickiest meat and potato eaters at your dinner table.
Serve it over rice or mashed potatoes, depending on which you like the most, and don't forget a side of your favorite veggies for a complete meal!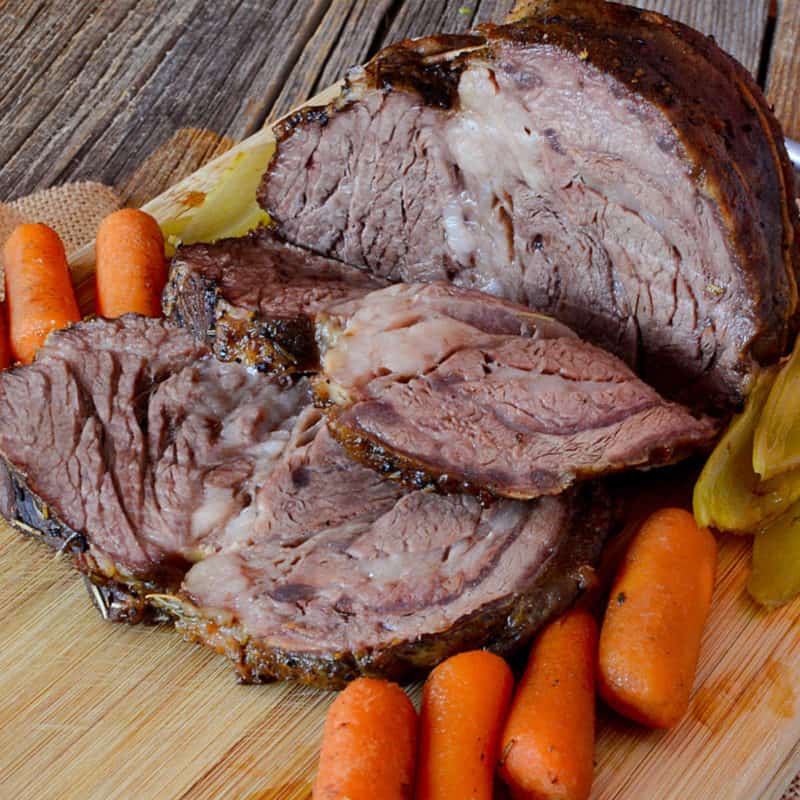 If you've never experimented with using your slow cooker to roast a hunk of beef, here's your invitation to give it a shot! Remember that less time spent hovering around the kitchen making food = more time to change into comfy clothing, pop open a bottle of wine, and relax with your loved ones while still feeding the household!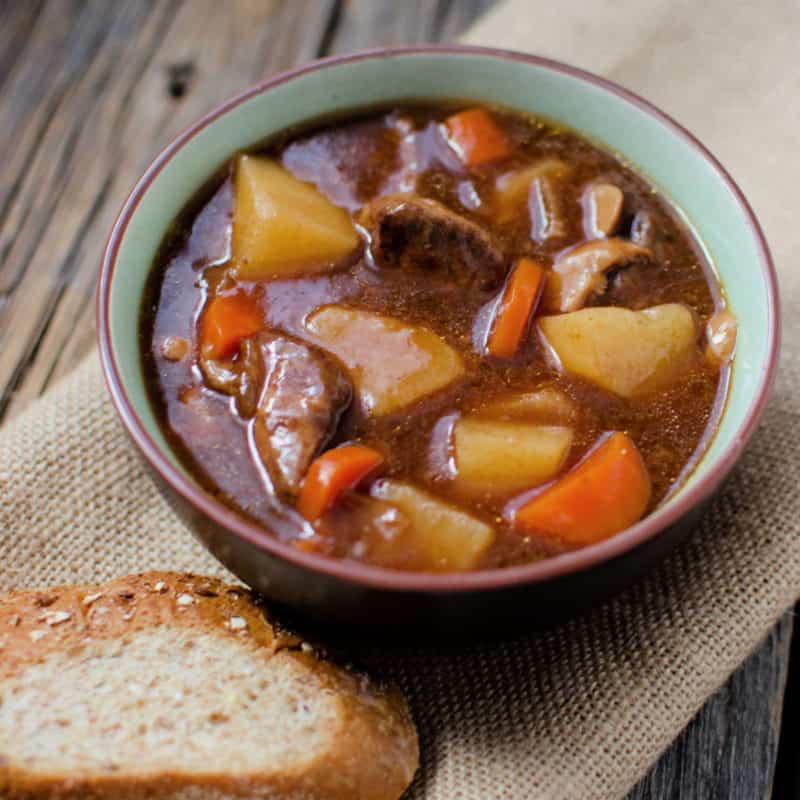 This Guinness-infused beef, potato, and veggie stew made entirely in your CrockPot hits your major food groups and is a must-have for any St. Patrick's Day celebration.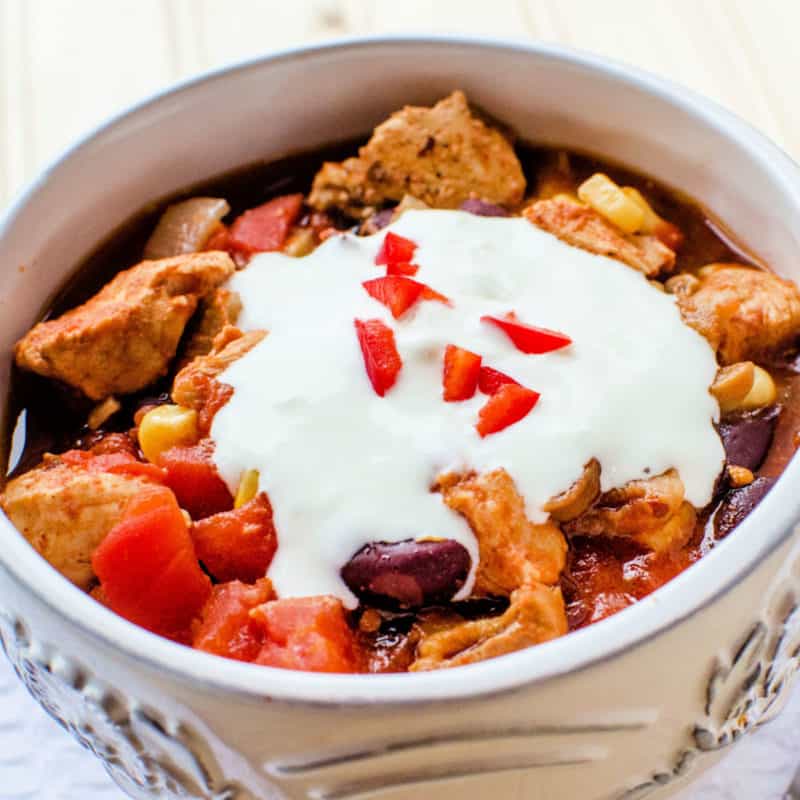 There's so much to love about this zesty chili filled with bold, Southwestern flavors, especially during the colder months when a piping-hot bowl of chili hits just right!
Diners who don't eat red meat will appreciate that chicken breast is the star protein, while the more health-conscious will enjoy that it's filled with nourishing beans and veggies.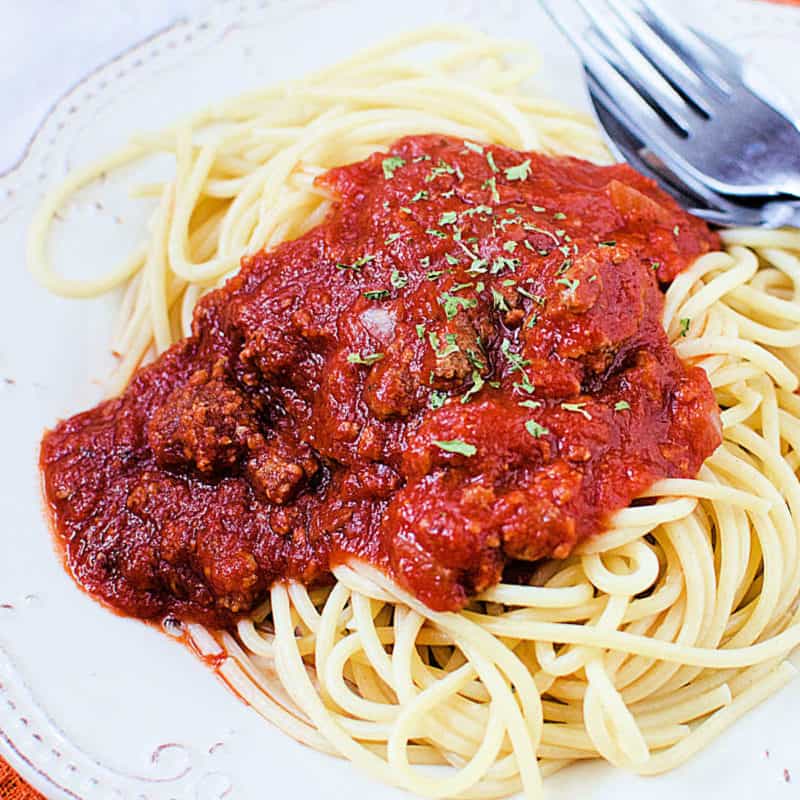 Top your favorite pasta with this meaty, authentic bolognese sauce made entirely in your slow cooker!
We particularly enjoy it with tagliatelle and spaghetti when we have pasta nights at our house.
This upgraded tomato sauce tastes delicious. Top with a pinch of fresh herbs...chefs kiss!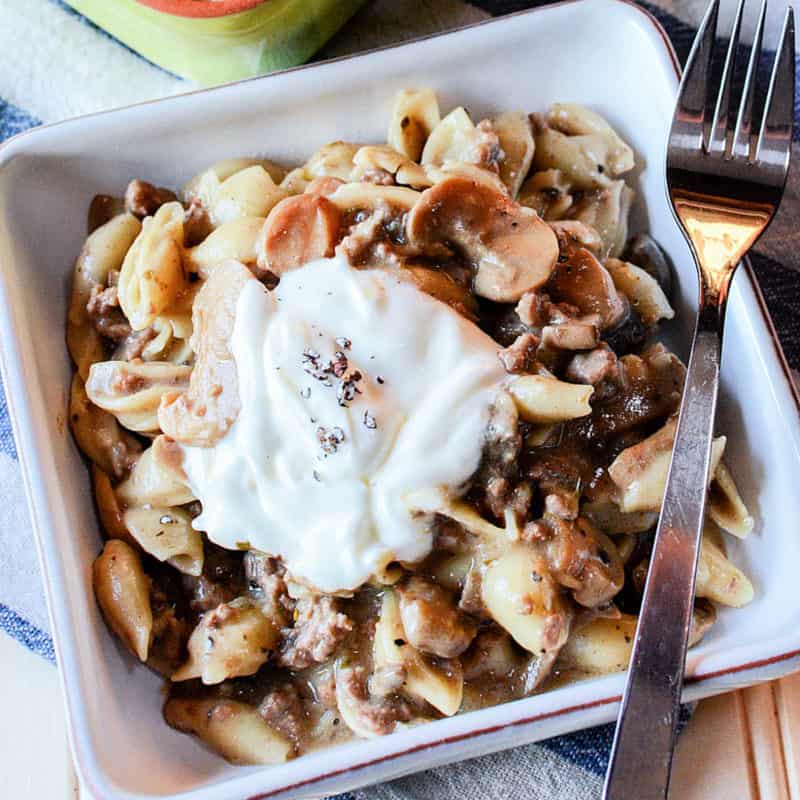 Mushroom is one of those vegetables that divides most dinner tables, but this yummy pasta casserole made entirely in your slow cooker may convert even the staunchest mushroom-hater. Keep the ground beef in this fall-ready dish for protein, or remove it and replace the beef broth with vegetable broth to make it vegetarian.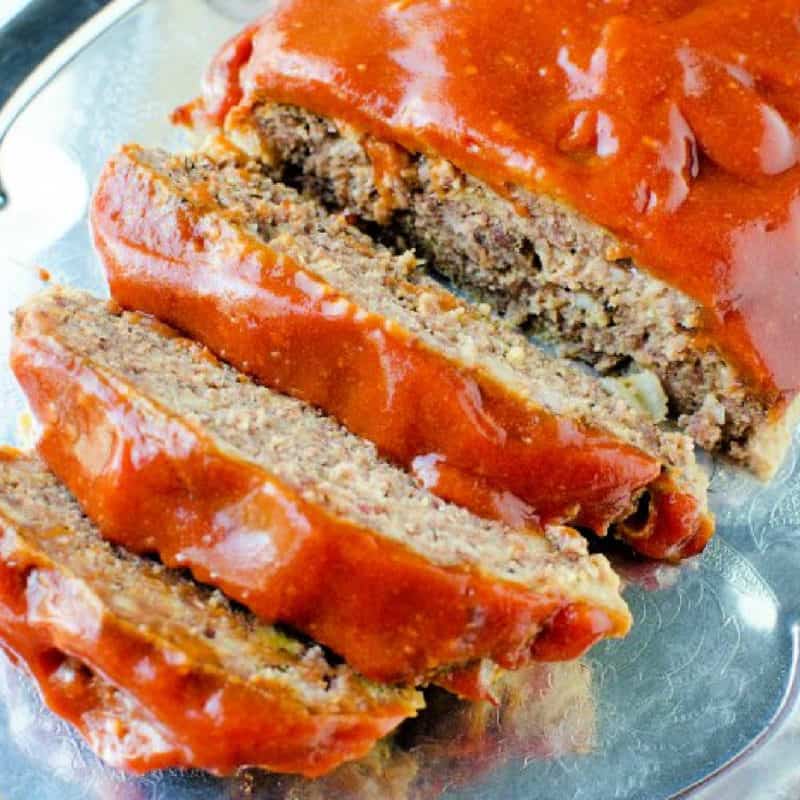 Here's the scratch-made counterpart of our Stove Top Meatloaf, made entirely in your slow cooker!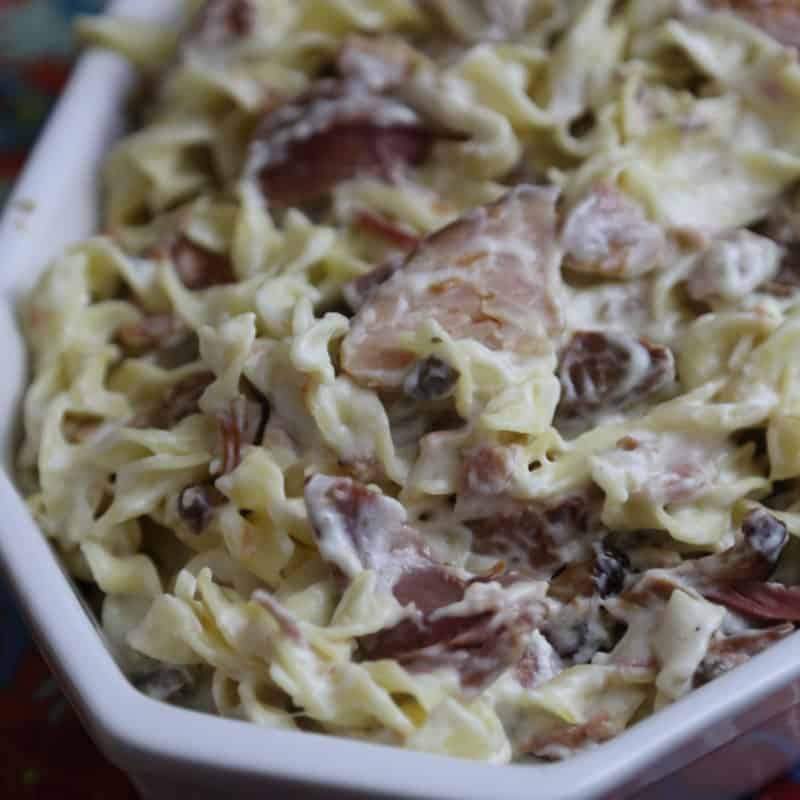 While not the most photogenic recipe we've shared, this ham and Swiss cheese egg noodle casserole resulted from food blogger grit, as it took three tries to come out just right!
Keep this recipe in your back pocket for an easy way to turn leftover holiday ham into a filling dinner perfect for busy weeknights.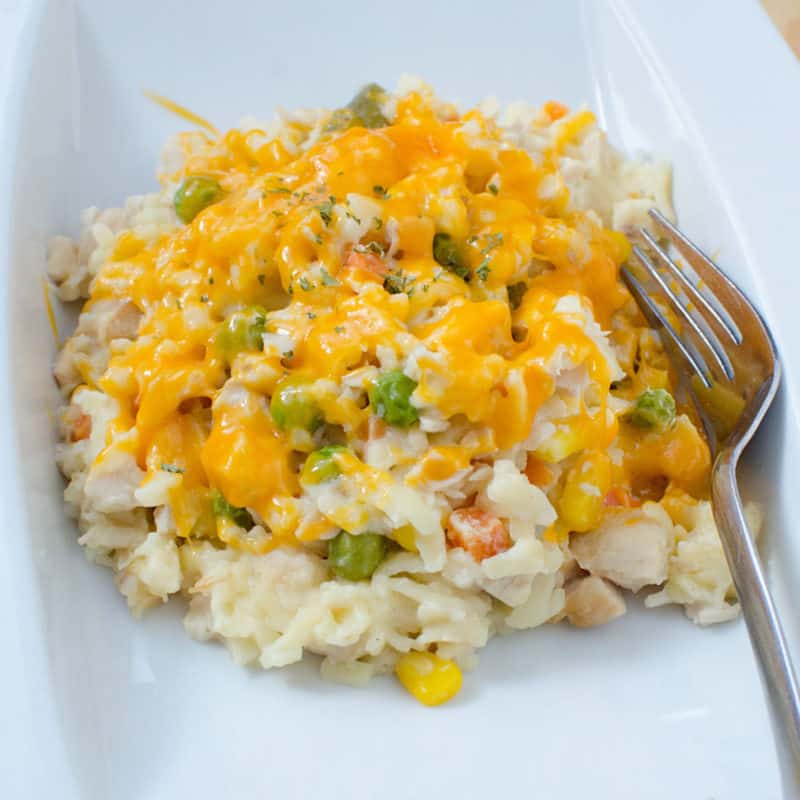 There's something immensely satisfying about coming home to a home-cooked meal whose mouthwatering aromas waft in the air as soon as you walk through the door.
This chicken orzo casserole takes six hours to cook in your slow cooker, meaning you can toss the ingredients in your CrockPot before you leave the house, go about your day, and return to a ready-to-eat dinner.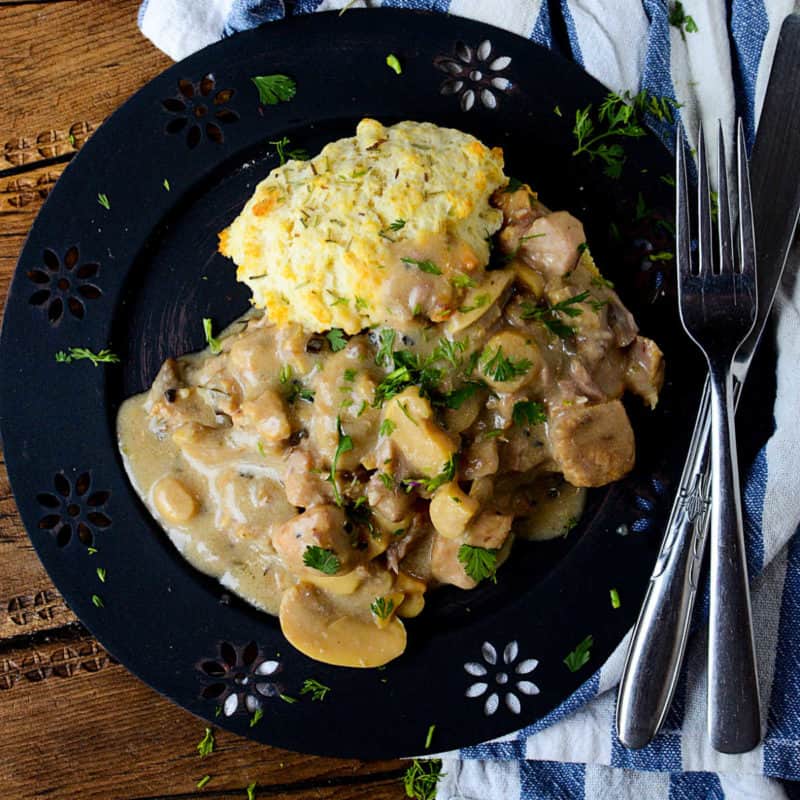 Delicious Crock Pot Creamy Rosemary Pork Chops Recipe that is perfect with biscuits! This is true comfort food!
Favorite kitchen tools
Crockpot - We suggest using a crockpot that has a digital timer that automatically switches the slow cooker to warm after a set amount of time. This helps make sure your dinner cooks perfectly, and you don't have to stress about what time it is going to be done.
Mix n Chop - We use the mix n chop to break up the sausage or ground beef and love it.
Baking Sheet - We are huge fans of this sheet pan with sides. You don't have to worry; you will remove the cookies from the oven and have them slide right off.
Microwave Silicone cover - I swear by these lid covers to help prevent butter splatters when melting butter in the microwave. I have had way too many butter explosions while baking. These lid covers help keep the butter in the bowl and not on the roof of your microwave.
Heat resistant potholders - A couple of years ago, we had a fire scare when we didn't realize we had turned a burner on, and a cloth potholder caught fire. Thankfully we walked by the kitchen and saw the smoke and were able to get it out ourselves. Since then, we have only used these heat-resistant potholders.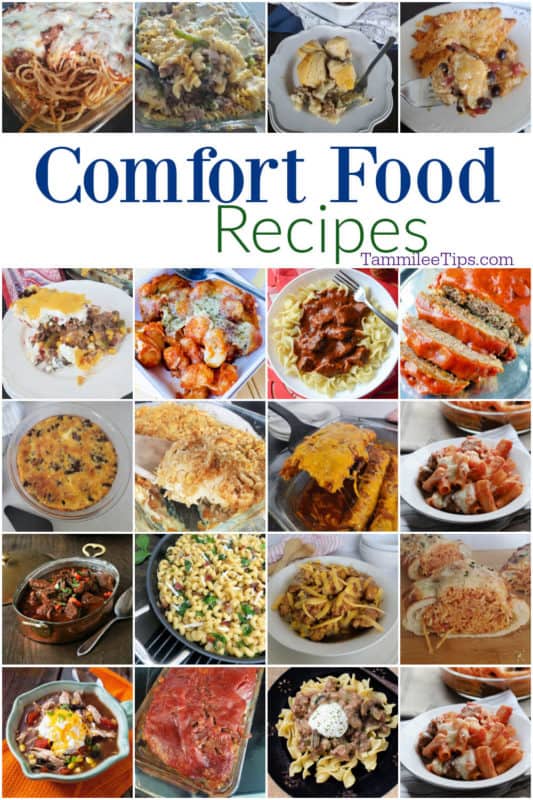 Great Recipe Collections
Recipes with Sour Cream - Our favorite Sour Cream Recipes, including dips, desserts, appetizers, baked goods, entrees, and soups starring this versatile dairy product.
What to make with carrots - You will be amazed at all of the ways you can use carrots
Celery Recipes that taste great - Are you wondering what to make with the celery that has been in your fridge? These are our favorite recipes with celery in them.
Lemon Desserts - Pucker Up for These Delicious Lemon Desserts! They are the perfect spring and summer sweet treat.
Vegetarian Air fryer Recipes - Epic easy vegetarian recipes you can make in the air fryer.
Cool Whip Recipes - You will love how many ways you can use Cool Whip in Recipes.
Cream Cheese Recipes - Check out how you can turn a block of cream cheese into something epic!
Do you love recipes? Check out our copycat recipes, dessert recipes, and our CrockPot Recipes.
Follow Tammilee Tips on MSN, Facebook, Instagram, and Pinterest, for all of our recipe posts.