There are many ways to make a casserole, and it's no wonder they're popular among busy families! After all, they require simple ingredients, often a protein, starch, and cheesy or creamy binding element, and come together in one pan, saving on prep time and the number of dishes in your sink at the end of the day.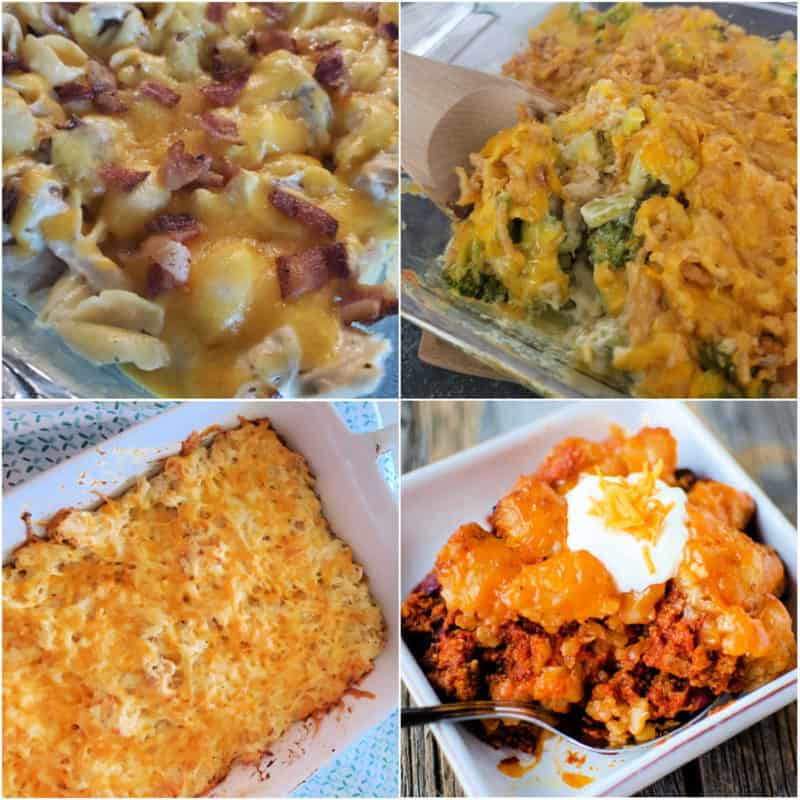 One-Pot Wonders: 30+ Casserole Recipes for Busy Weeknights
Today's roundup is for you if you love the convenience of the casserole but need some fresh ideas that your family can get behind.
I love how easy it is to whip up one of these casserole recipes for a weeknight dinner. They taste great and kids and adults love them.
These easy casserole recipes pair perfectly with a green salad for an amazing dinner.
True to form, we've included oven-made and CrockPot casserole recipes so you can choose the cooking method that best meets the day's needs. Let's get started!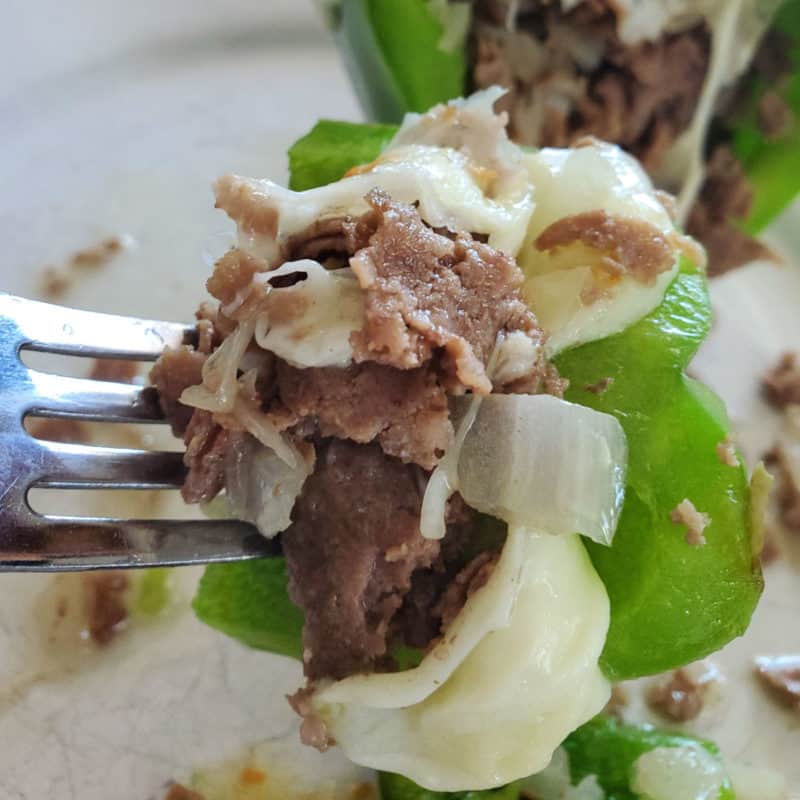 My dear husband's food bucket list goal to enjoy an authentic Philly Cheesesteak in Philadelphia inspired this casserole version of the City of Brotherly Love's iconic sandwich. This recipe is fantastic if you want lots of leftovers, as the combined ingredients fill a 9 x 13 baking pan to yield over two pounds of food!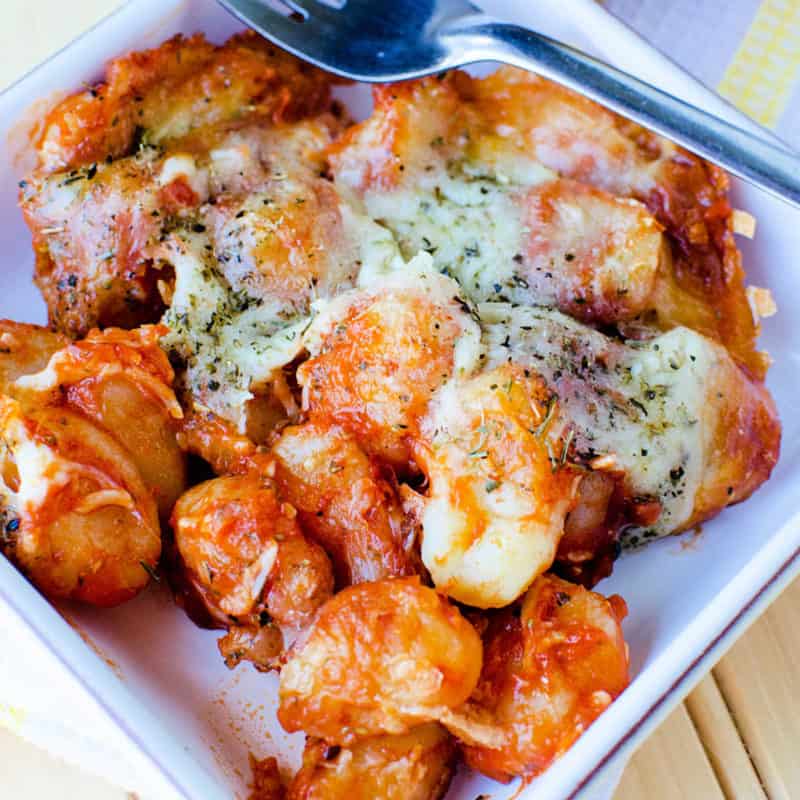 One of the best parts about casseroles is that you don't need a laundry list of groceries or a lot of time to whip up a stellar dish for a full dinner table. This cheesy pasta bake requires six simple ingredients and comes together in only half an hour.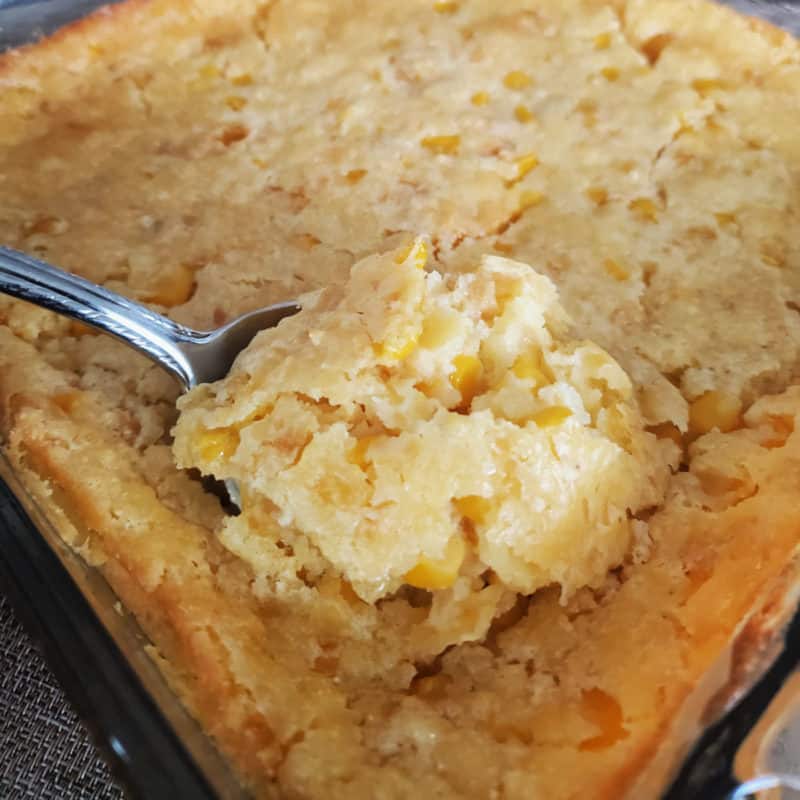 This casserole dish is for creamed corn and cornbread lovers, as it's a cross of both! Pair this five-ingredient side dish with ham, Southern-style green beans, and sweet potatoes for a complete entree plate ready to take center stage at your next holiday gathering. You can even add chopped jalapeños if you enjoy some heat in your food!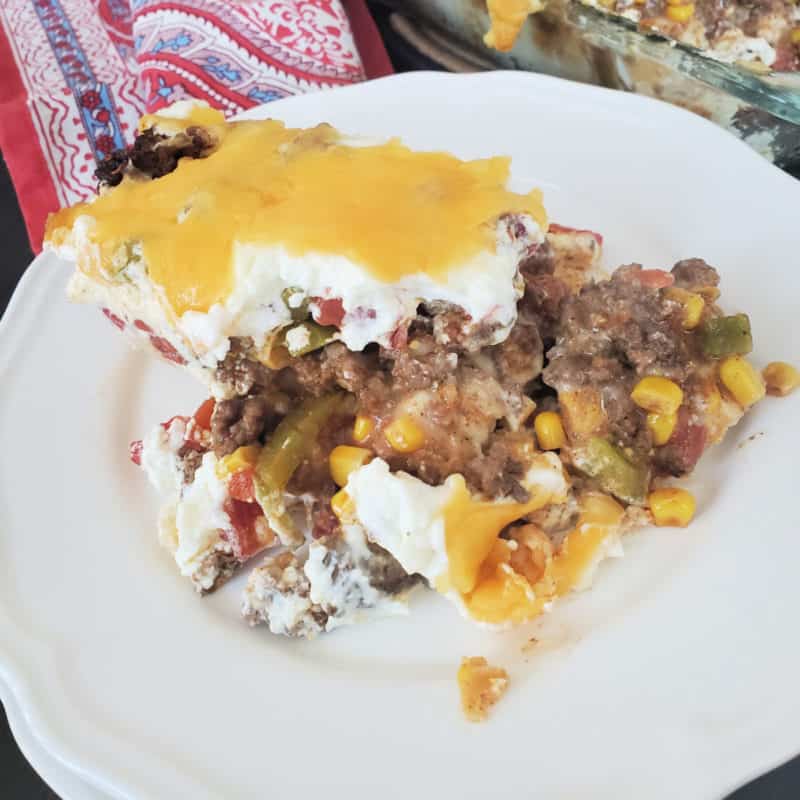 Named after the famous country western star John Wayne, this beef fajita-inspired casserole is one of my favorites to perfect when we have a surplus of ground beef in our fridge.
While we don't use potatoes, tater tots, or tomato slices in our recipe, feel free to experiment with adding these ingredients to yours if you want a more filling casserole.
This is one of our favorite ground beef casseroles.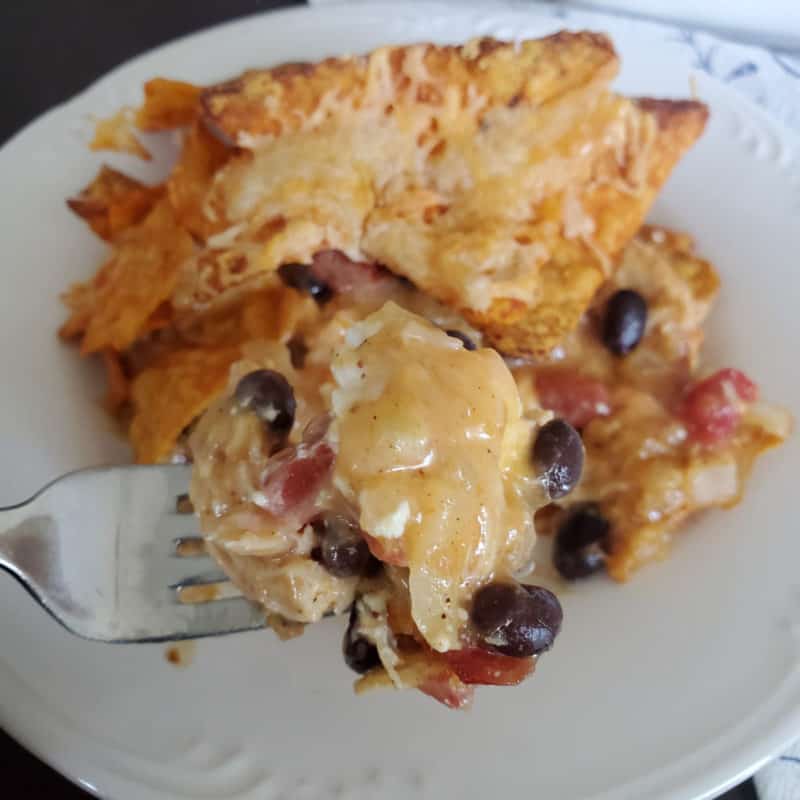 This recipe is one of the most flavorful and inventive recipes we've made in our home kitchen using Doritos chips and store-bought rotisserie chicken. You can load it up as little or as much as you and your fellow diners would like, including adding corn and more bean varieties for a bulkier casserole.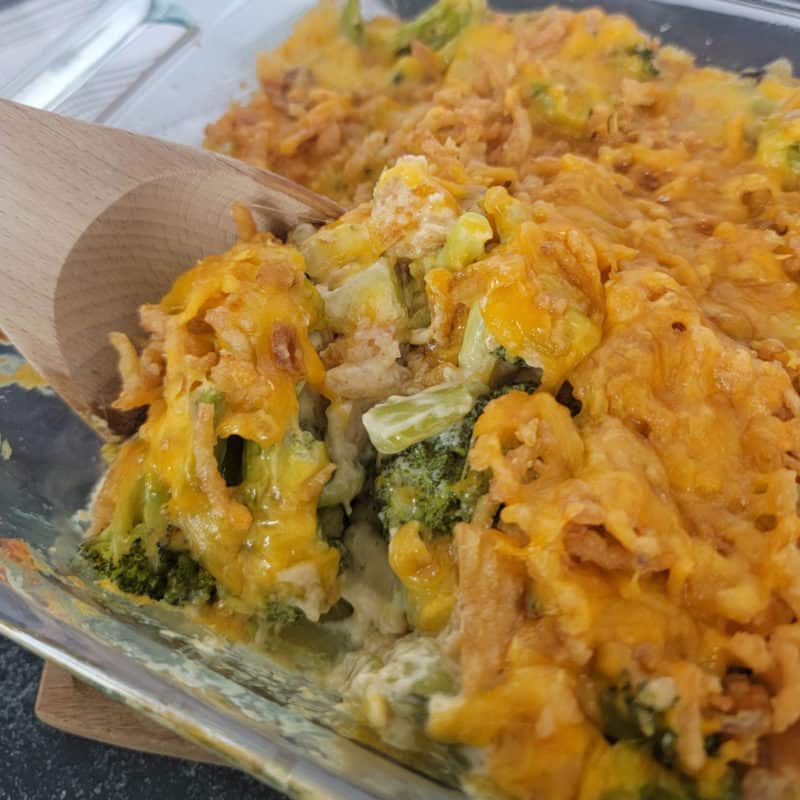 This cheesy broccoli casserole is a fantastic holiday side dish stand-in if only some in your household like green beans. This easy recipe begins with two pounds of frozen broccoli florets for convenience and to minimize prep work. Feel free to swap the fried onions with Ritz cracker crumbles or seasoned bread crumbs if you don't like this ingredient.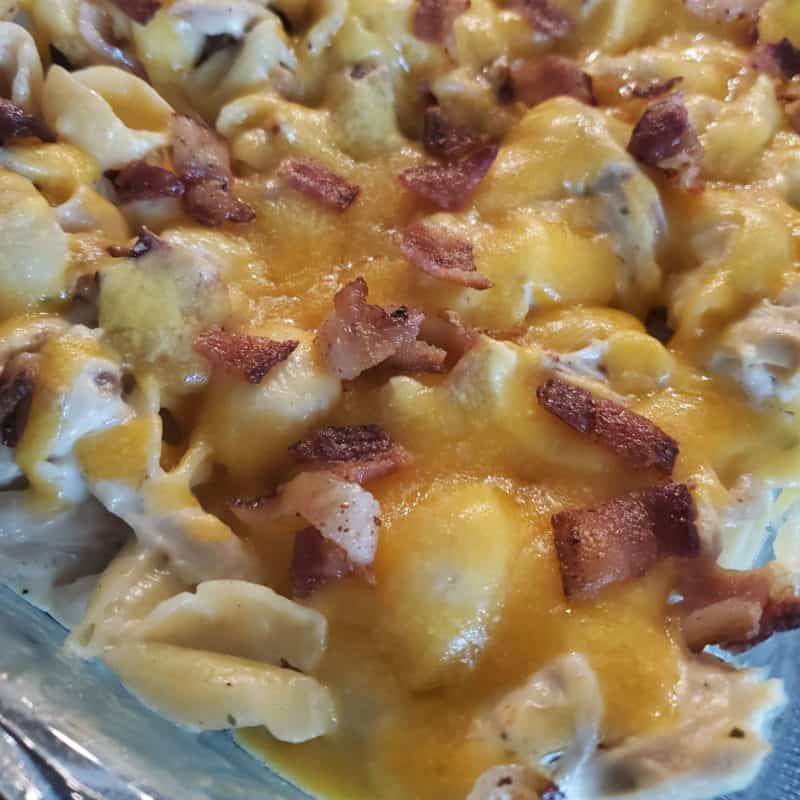 This casserole contains juicy rotisserie chicken, meaty chopped bacon, and creamy ranch - need we say more? Depending on how much time and effort you want to put into this meal, you can use store-bought Alfredo sauce or make it from scratch with our copycat Olive Garden Alfredo sauce recipe.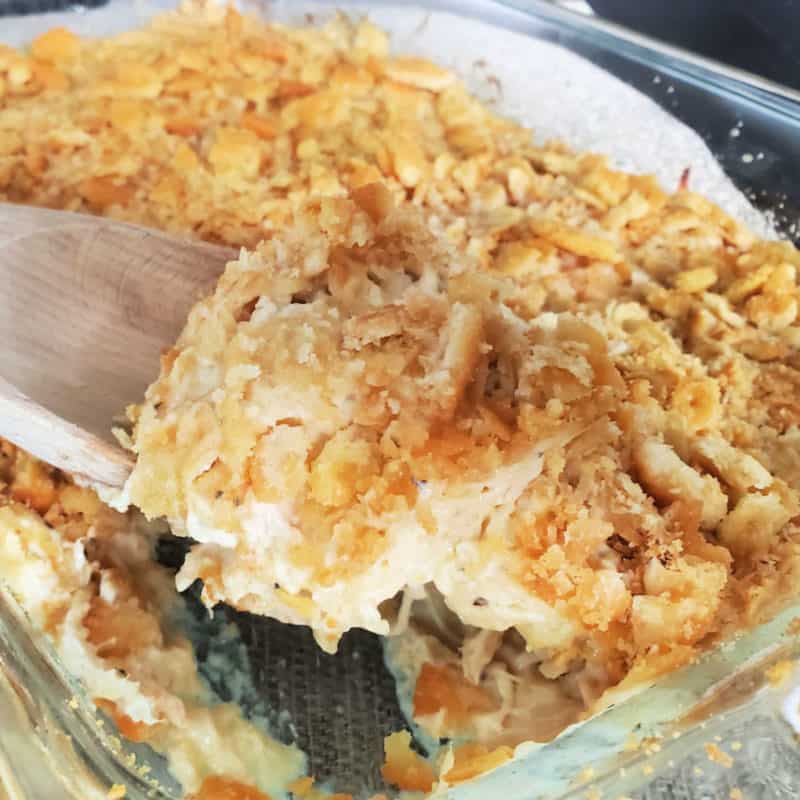 My unexpected realization that some Southern folks call Ritz Crackers HoHos, the latter of which I'd always known to be Hostess chocolate cakes, inspired this homestyle chicken casserole recipe. Pair it with our Creamed Corn Casserole and Bisquick Peach Cobbler for dessert to turn it into a full-course meal.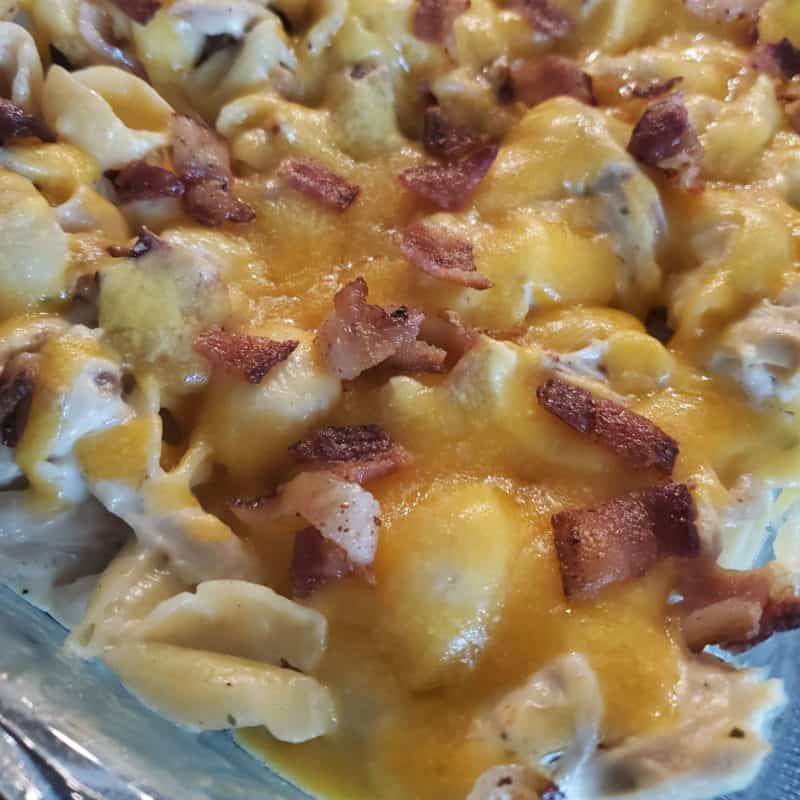 This casserole is similar to our Chicken Bacon Ranch Casserole, only without the ranch and with wilted spinach in each glorious bite. We used penne in this recipe, but feel free to use any pasta you like!
The creamy sauce in this casserole is amazing.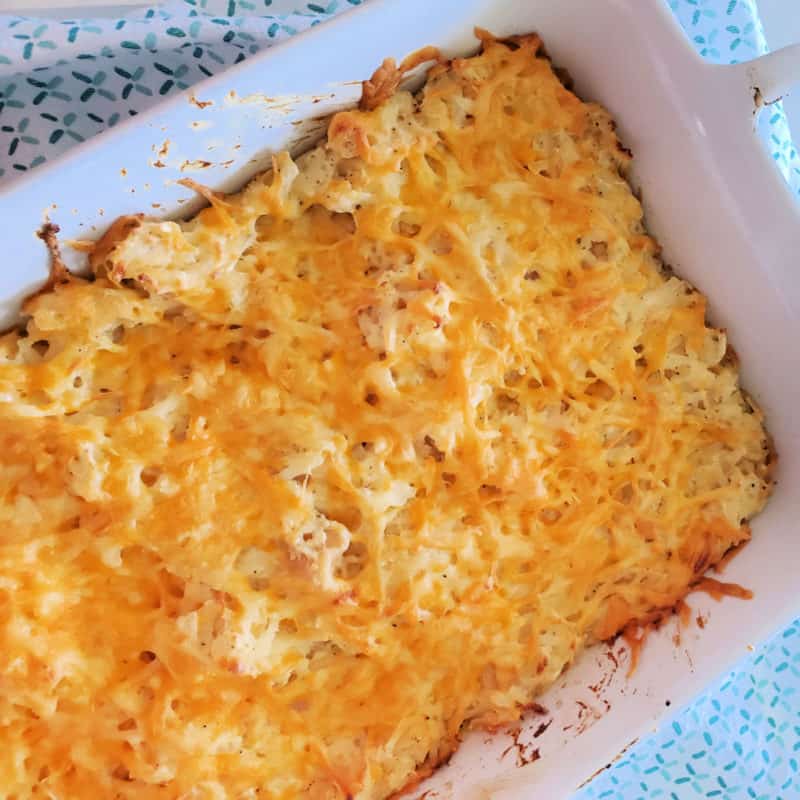 Here's a Cracker Barrel favorite we made at home until a location of this all-American chain opened closer to our home. Pair it with Cracker Barrel Pecan Pancakes, Cracker Barrel Green Beans, Cracker Barrel Chicken and Dumplings, and Fried Apples for dessert for a complete Cracker Barrel meal from home!
Are you a fan of hash brown casserole?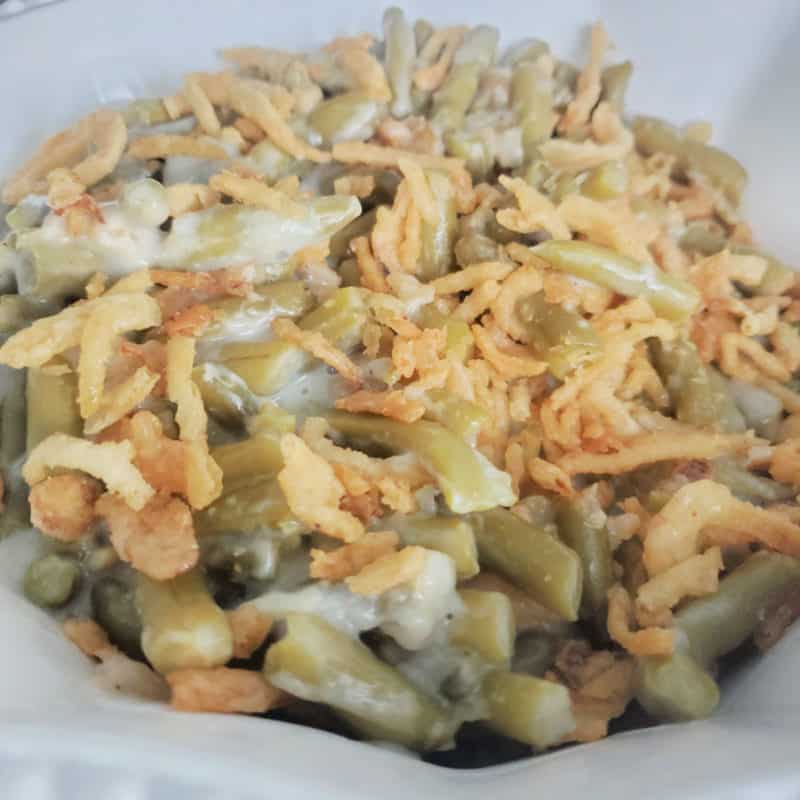 The holidays are always hectic, and our goal when the most wonderful time of the year comes around is to cut down on time spent in the kitchen but still entertain our guests with fantastic food. The two shortcuts in this green bean casserole - Campbell's Cream of Mushroom Soup and French's French-Fried Onions - let you serve guests a hearty vegetarian side dish in only 40 minutes, from start to finish.
Check out our CrockPot Green Bean Casserole if you want to make green beans as a holiday side dish but need to free up oven space.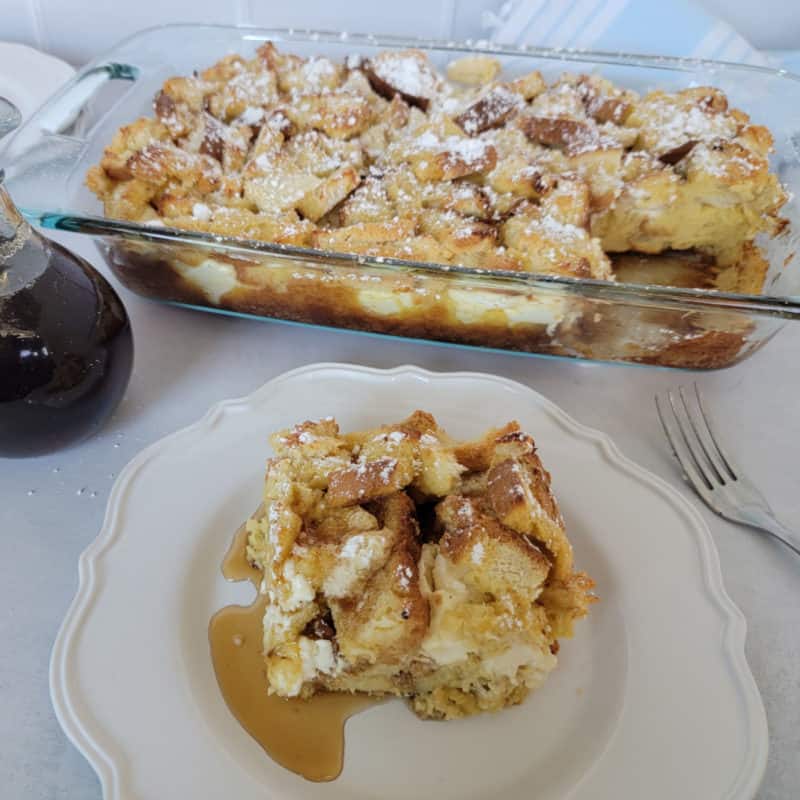 This overnight breakfast casserole will help you shave off time in the kitchen and ensure a filling breakfast is ready to pop in the oven when you wake up. It's a delightful, sweet treat for effortless Christmas mornings!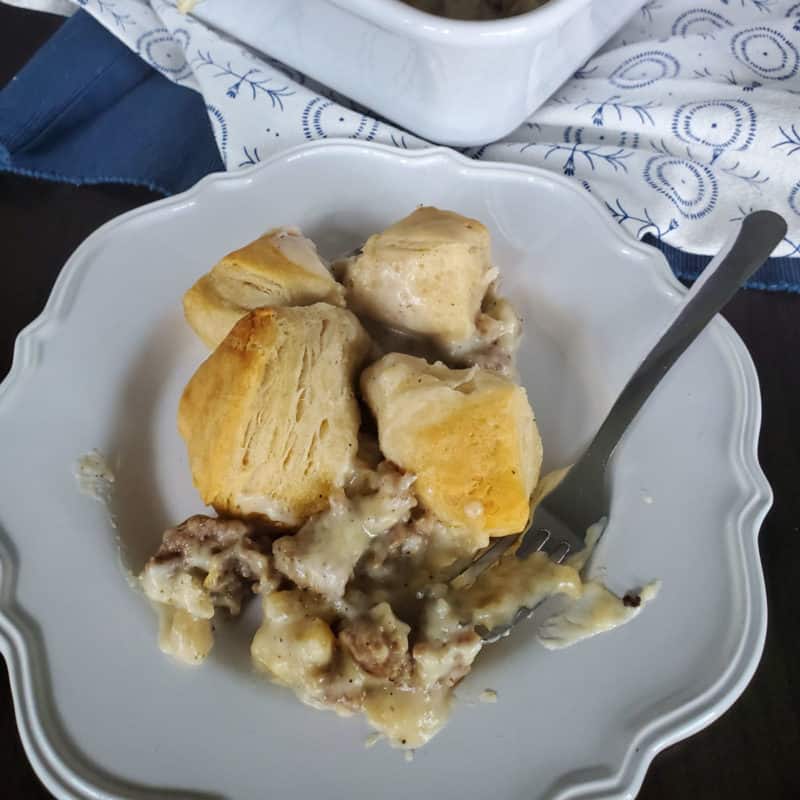 This casserole is perfect for breakfast or weekend brunch, yet hearty enough that you'll want to enjoy this breakfast of champions for any meal of the day. It's semi-homemade with refrigerator biscuits because I have yet to master the art of scratch-made biscuits (one day, I promise!), which makes it all the better for anyone looking for a breakfast casserole that comes together with minimal effort.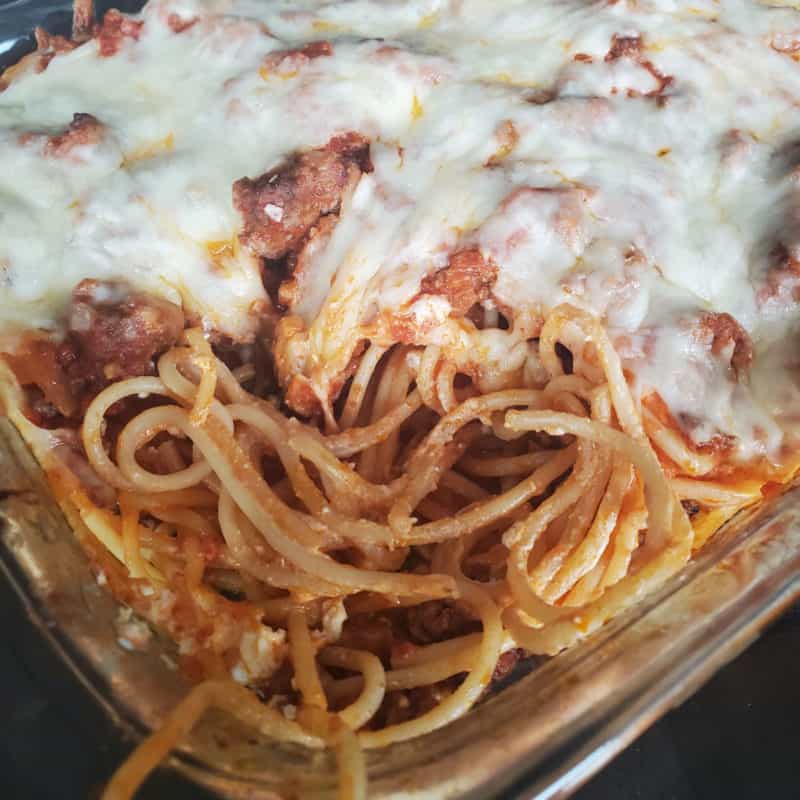 Do you love spaghetti but wonder whether it would work in casserole form? If so, your answer is this indulgent pasta bake combining spaghetti, meat sauce, ricotta, and cream cheese. All topped with mozzarella cheese! Hello yum!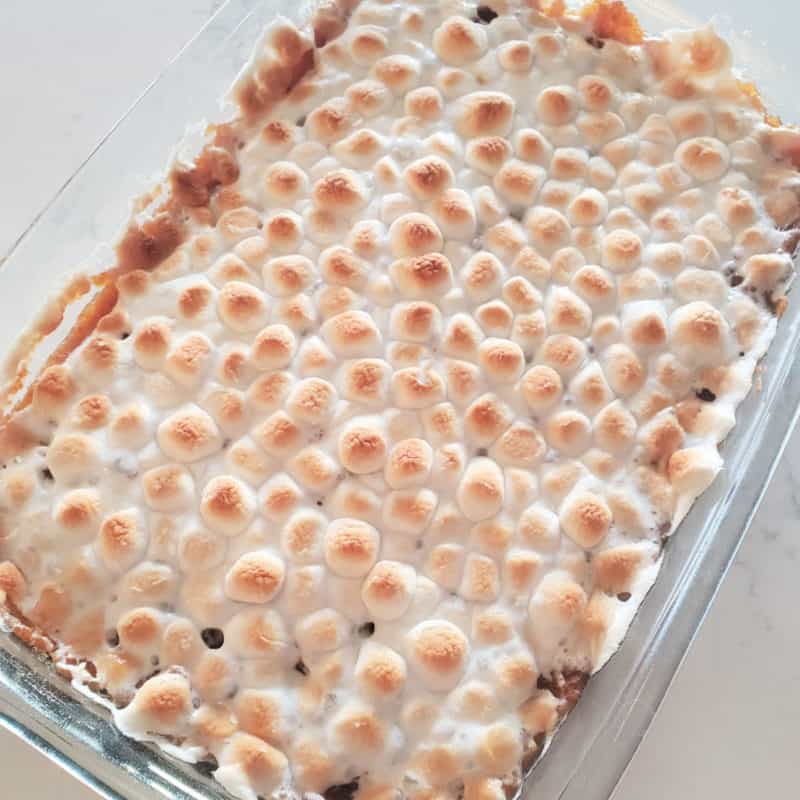 Few food combinations say Thanksgiving, like sweet potatoes and marshmallows; they're truly the perfect balance of sweet and savory. If you love this casserole, check out our Texas Roadhouse Loaded Sweet Potato recipe for an individual version in case you don't want to share!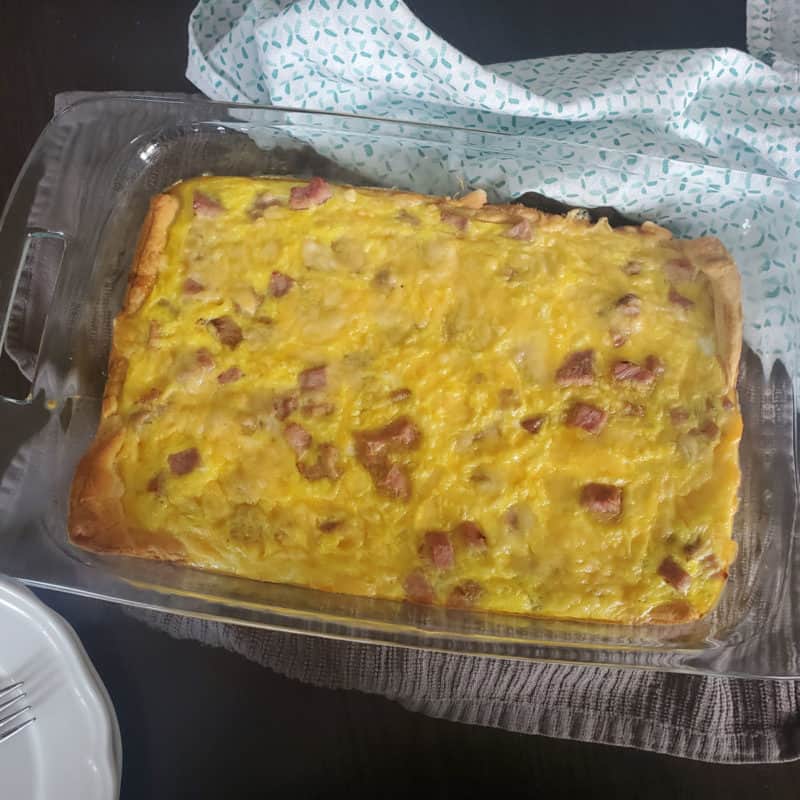 Pillsbury refrigerator crescent dough turns diced leftover ham, eggs, and shredded cheddar cheese into a baked pastry omelet casserole that will bring smiles to everyone at the brunch table! Feel free to bulk it up by adding your favorite cooked veggies or bacon.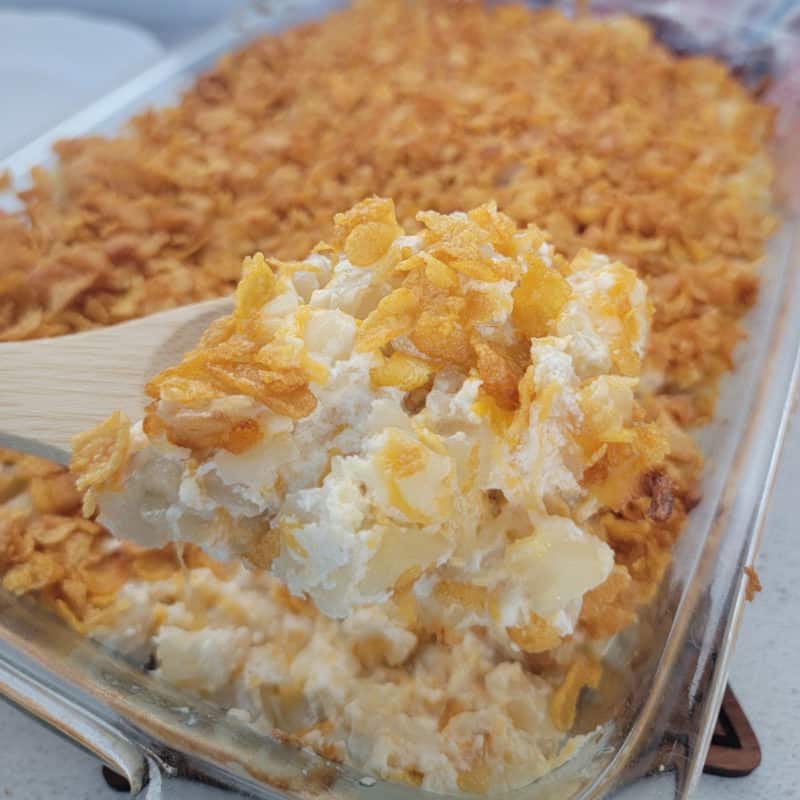 If you like mashed potatoes or our Cracker Barrel Hashbrown Casserole shared earlier, you'll like this bulked-up version that adds Kellogg's Corn Flakes for texture! You can call this potluck-friendly dish party potatoes if you don't like the morbid name, which comes from this potato casserole's role as a staple at post-funeral luncheons and dinners.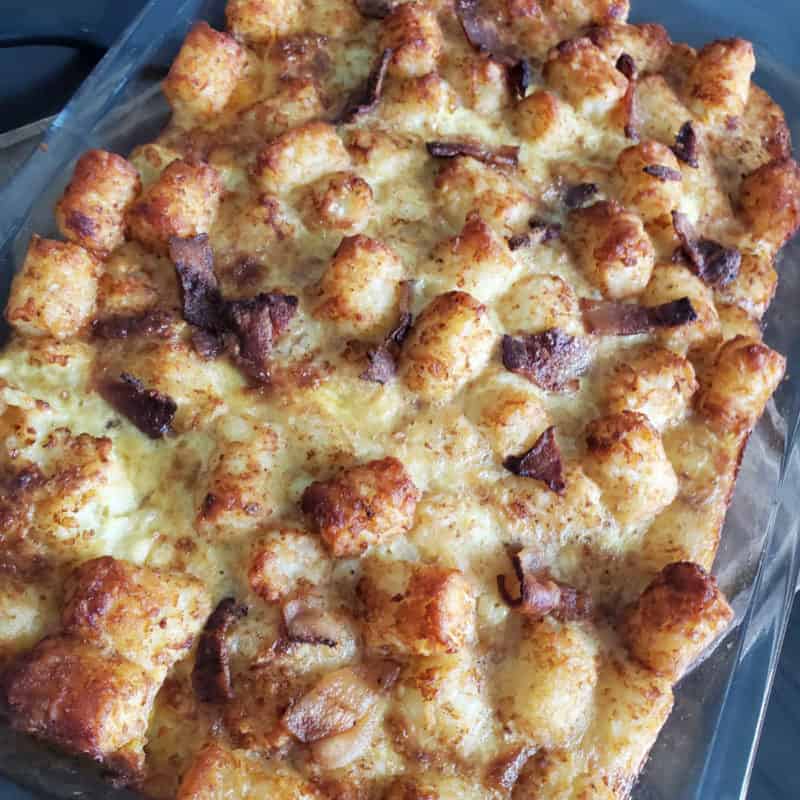 This comforting tater tot breakfast casserole is one of our favorites to make for lazy weekend brunches when we can sleep in and start the day at our leisure instead of having to rush to work or other commitments. It's fantastic made with leftover holiday ham or breakfast sausage, depending on what's in your fridge and what your palate craves!
CrockPot Casserole Recipes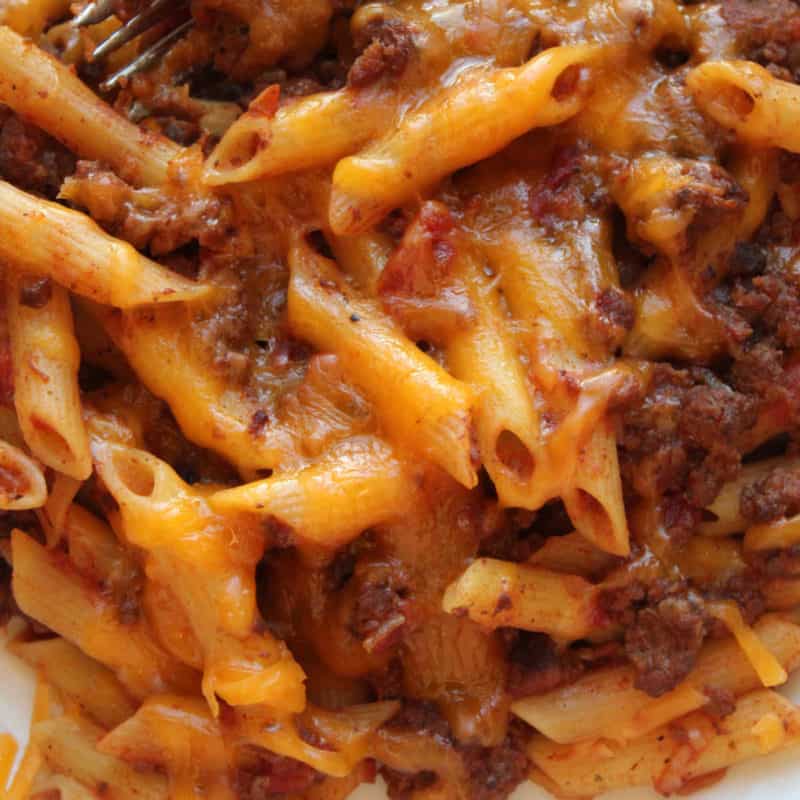 This casserole has all the beefiness and cheesiness you love about a classic cheeseburger, only in pasta form! Vegetarians can replace ground beef with meat-free crumbles to make it vegetarian, and vegans can make this recipe plant-based by replacing ground beef and cheddar cheese with vegan alternatives.
We have a similar CrockPot Cheeseburger Casserole using shell pasta.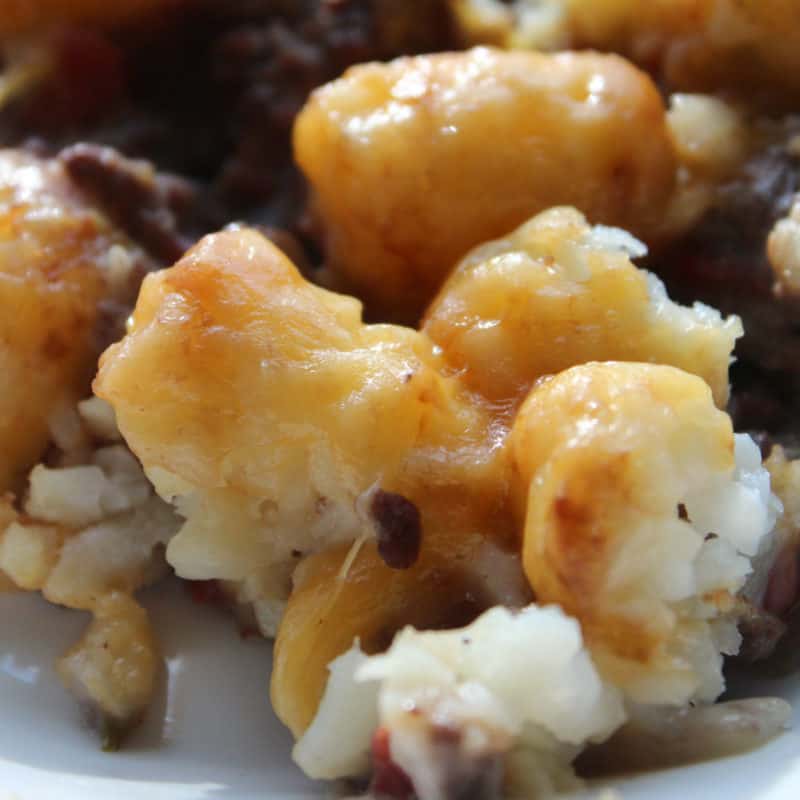 Are you someone who skips the French fries and jumps straight to tater tots at any chance that it's on the menu? If so, this loaded tater tot casserole filled with hamburger meat, cheddar cheese, Rotel diced tomatoes, and green chilies is for you!
Check out our CrockPot French Fry Casserole for a more traditional version with French fries! Our CrockPot Sloppy Joe Tater Tot Casserole is also delicious if you enjoy a good sloppy Joe, and our CrockPot Tater Tot Chicken Casserole is excellent if you like the classic combination of chicken and broccoli.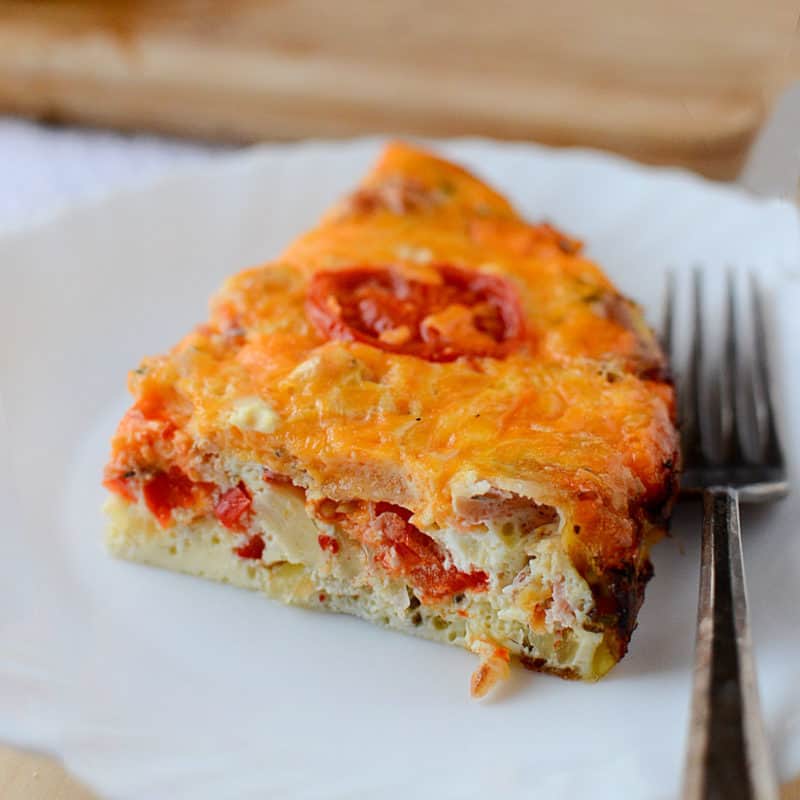 Here's a spicy bacon and egg casserole to delight your senses and add some pep to your morning! We love serving it for weekend brunches, but it's just as easy to throw together during the week, and leftovers quickly disappear in our household. Make it vegetarian by removing the bacon or replacing it with a meat-free alternative.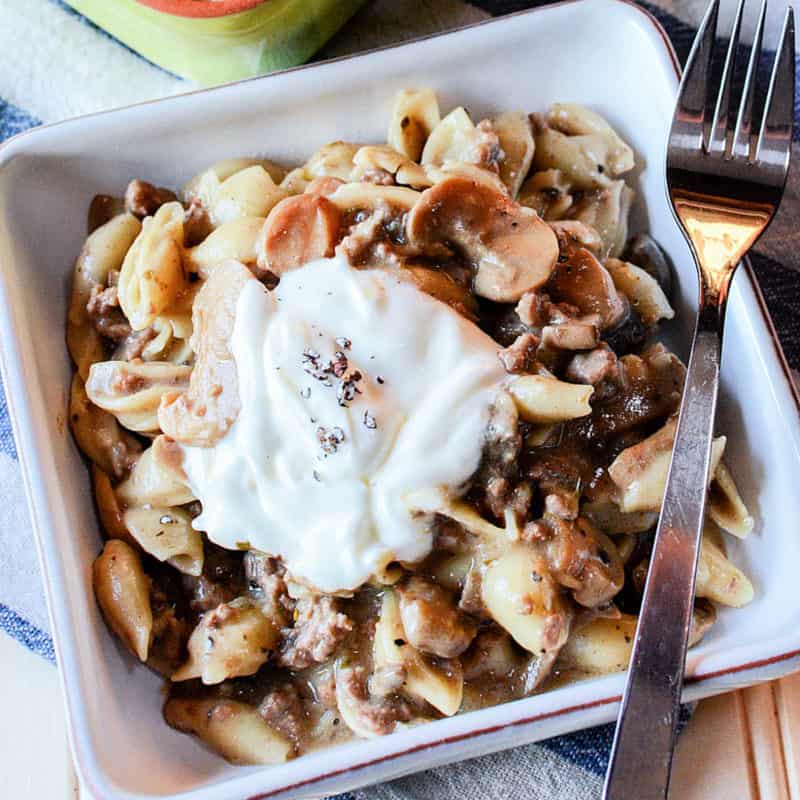 Mushroom is one of those vegetables that divides most dinner tables, but this yummy pasta casserole made entirely in your slow cooker may convert even the staunchest mushroom-hater. Keep the ground beef in this fall-ready dish for protein, or remove it and replace the beef broth with vegetable broth to make it vegetarian.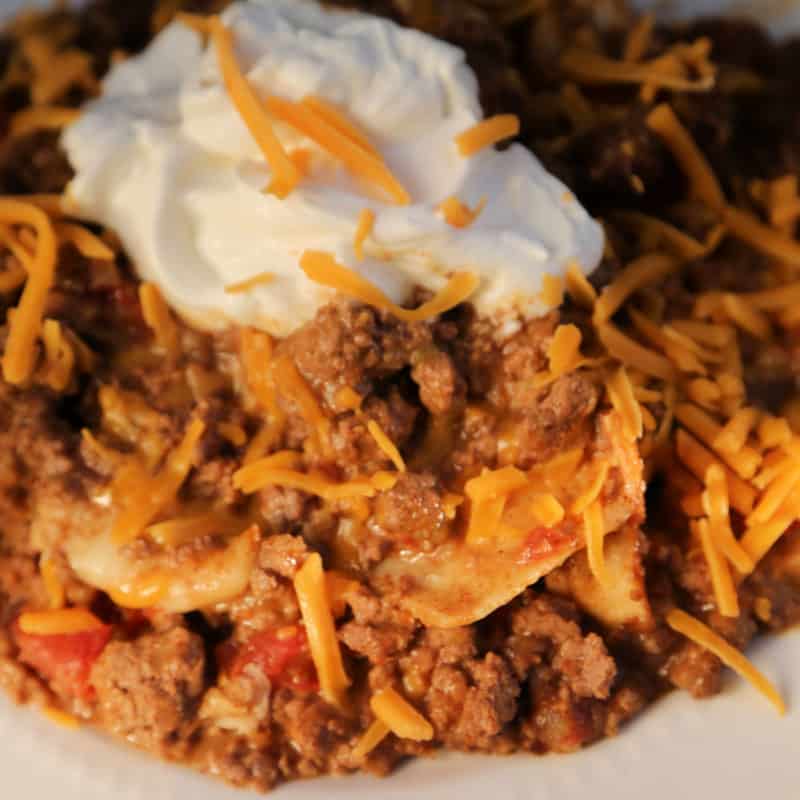 Take your casserole game south of the border with this loaded taco that adds zesty Rotel diced tomatoes and chilies, taco seasoning mix, and tortillas for bold, homemade flavor made entirely in your CrockPot. We use hamburger meat for protein, but you can swap this ingredient with ground turkey, chicken, pork, or meat-free crumbles, depending on your dietary requirements.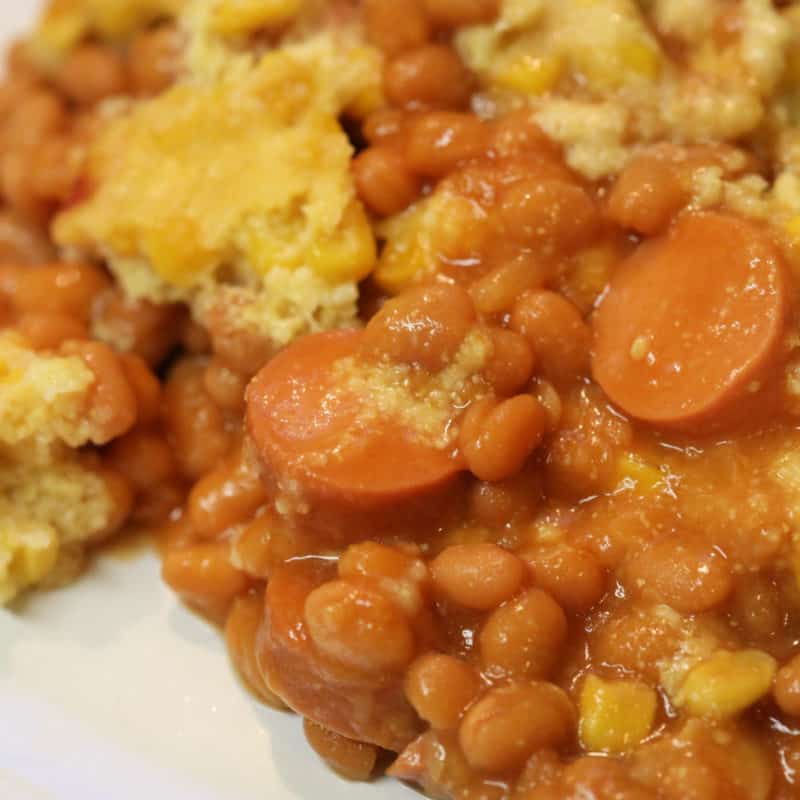 Loaded with canned pork and beans, fluffy cornbread, creamed corn, and sliced hot dogs, this CrockPot casserole is perfect for a large family meal that'll feed everyone with minimal effort. You can use canned cream-style corn or try out our CrockPot Creamed Corn if you want to go the DIY route.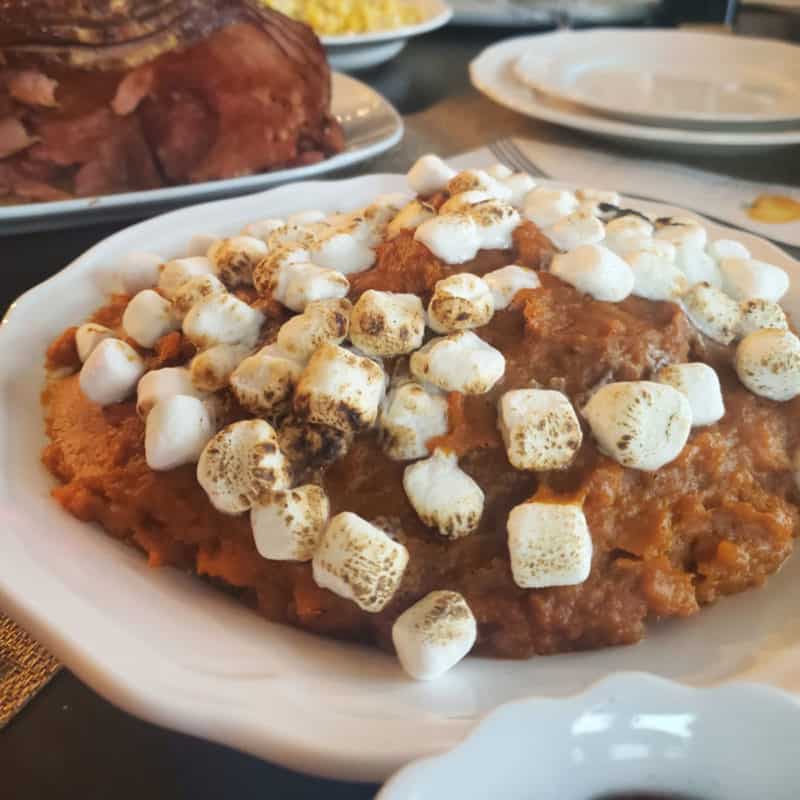 Sweet potatoes are a traditional part of any Thanksgiving dinner, but they often require extra labor in the kitchen and take up valuable oven space. This sweet and savory sweet potato casserole comes together entirely in your CrockPot, takes only twenty minutes of prep, and frees up oven space for your holiday ham or turkey.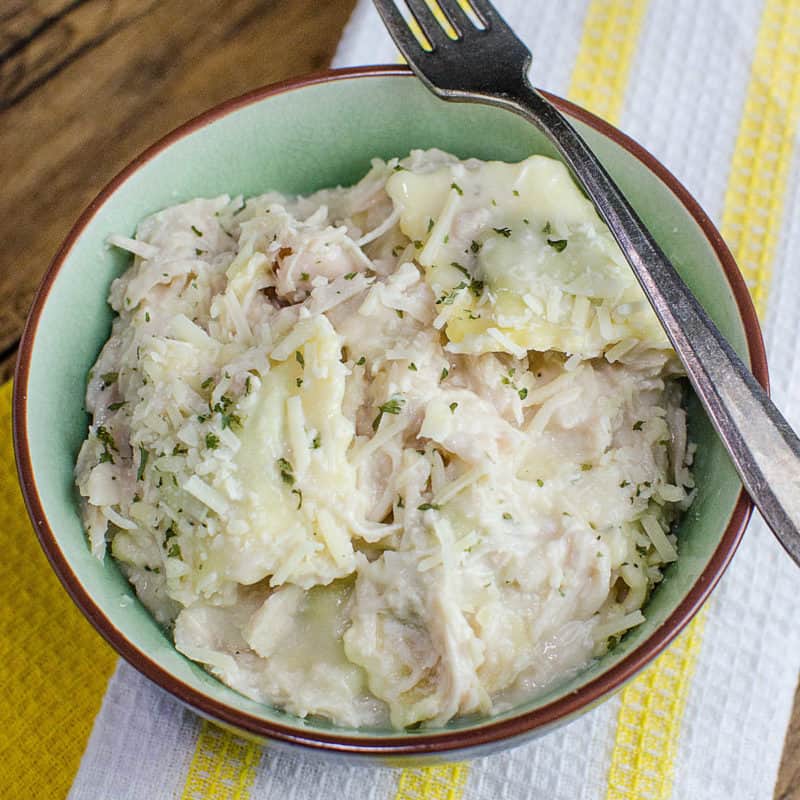 In this recipe, five simple ingredients - boneless chicken breast, creamy Alfredo sauce, minced garlic, black pepper, and spinach and cheese ravioli - come together in your CrockPot for an Italian-night-worthy recipe that's fantastic if you need a change of pace from tomato-based pasta.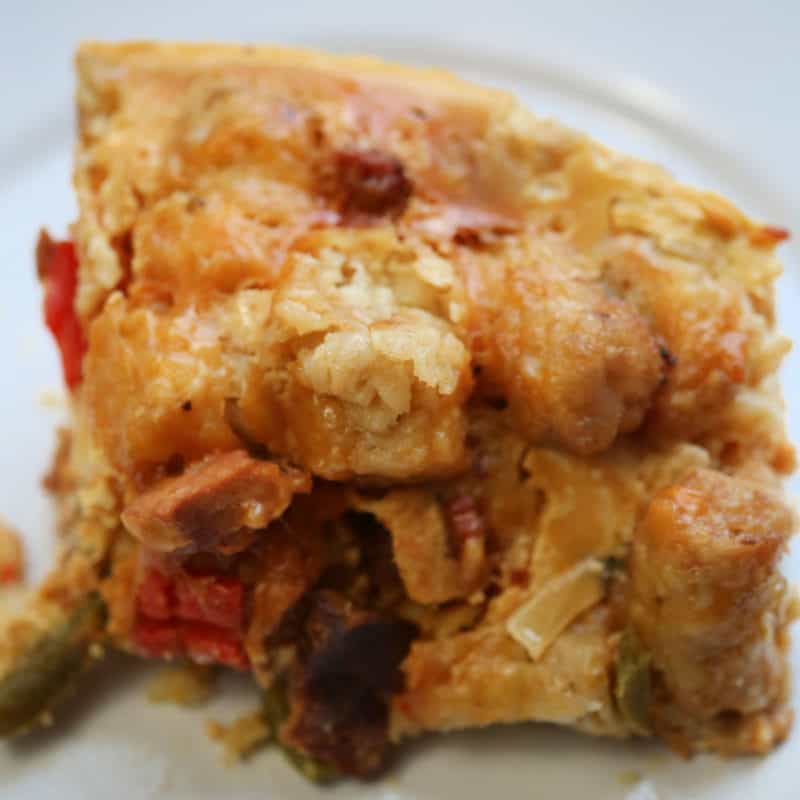 This brunch-approved recipe is another one for tater-tot lovers! It's also a fantastic use of leftover holiday ham.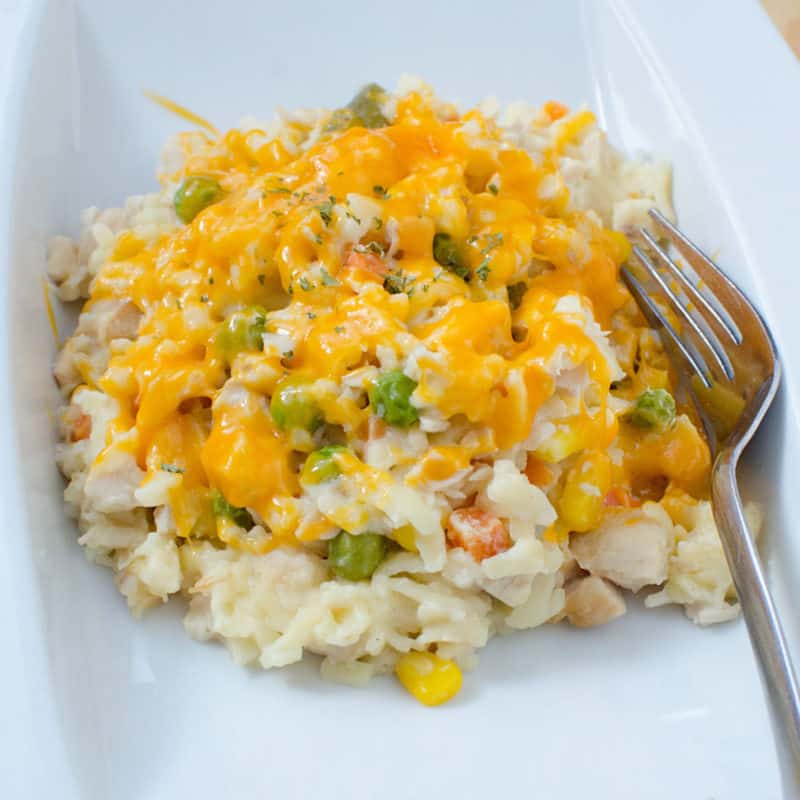 There's something immensely satisfying about coming home to a home-cooked meal whose mouthwatering aromas waft in the air as soon as you walk through the door. This chicken orzo casserole takes six hours to cook in your slow cooker, meaning you can toss the ingredients in your CrockPot before you leave the house, go about your day, and return to a ready-to-eat dinner.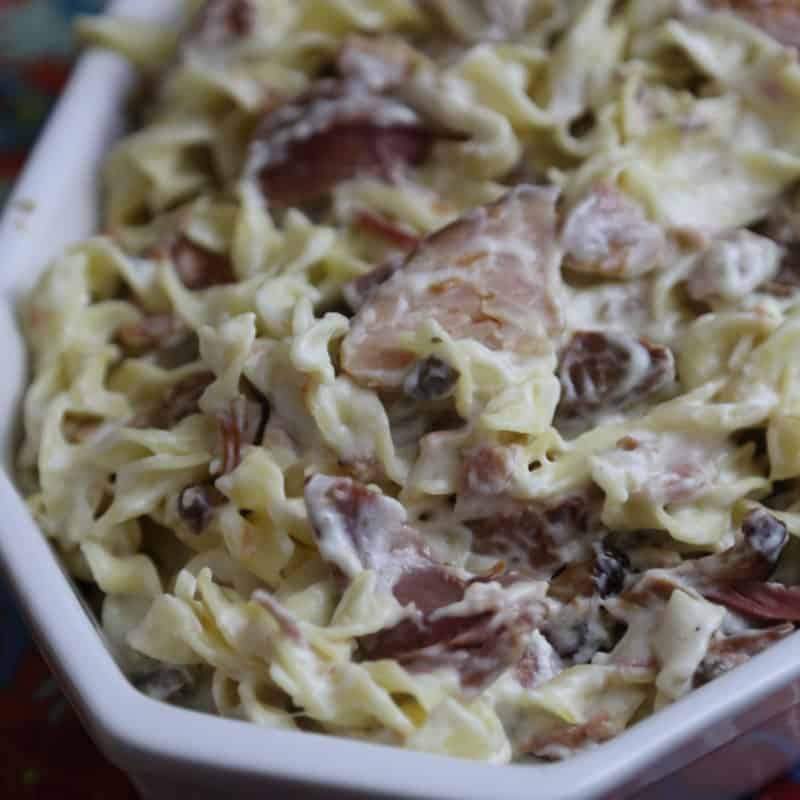 While not the most photogenic recipe we've shared, this ham and Swiss cheese egg noodles casserole resulted from food blogger grit, as it took three tries to come out just right! Keep this recipe in your back pocket for an easy way to turn leftover holiday ham into a filling dinner perfect for busy weeknights.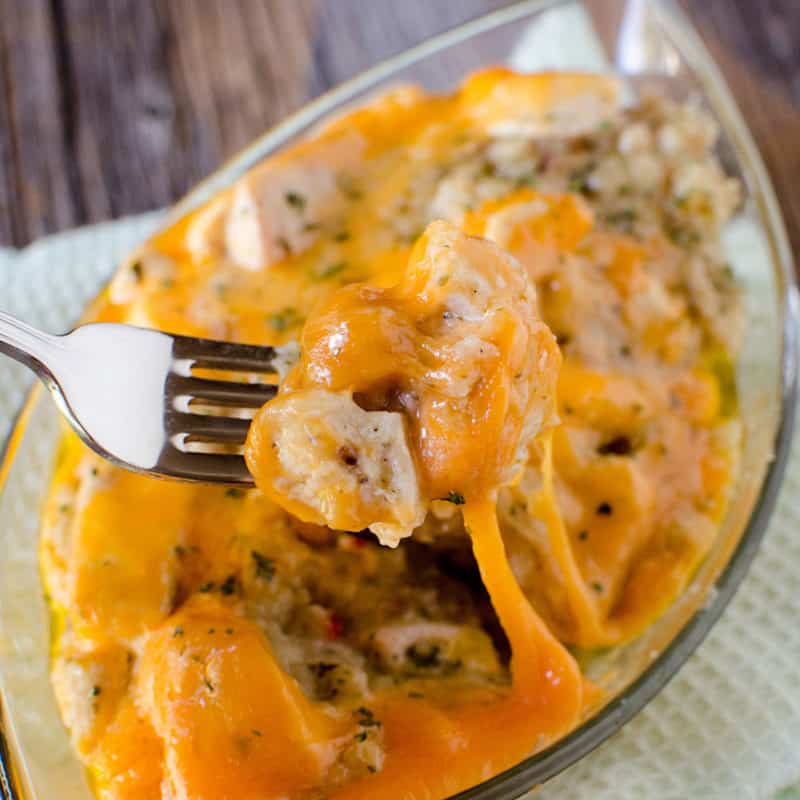 While seemingly interchangeable by name, did you know there's a slight difference in preparation between stuffing and dressing? We use Stove Top Stuffing Mix as a shortcut in this recipe that begins with rotisserie chicken, but you can also use leftover stuffing if you're making it around the holidays and have some in your fridge.
Recipe Tips
Printable recipe card instructions are below.
Nutrition information, including calories, protein, calcium, carbohydrates, fiber, vitamin c, potassium, cholesterol, sodium, trans fat, monounsaturated fat, polyunsaturated fat, and more, will vary depending on the products used.
Favorite Kitchen Tools
Heat resistant potholders - A couple of years ago, we had a fire scare when we didn't realize we had turned a burner on, and a cloth potholder caught fire. Thankfully we walked by the kitchen and saw the smoke and were able to get it out ourselves. Since then, we have only used these heat-resistant potholders.
Baking Sheets - We are huge fans of these baking sheets with sides. You don't have to worry; you will remove the cookies from the oven and have them slide right off.
Microwave Silicone cover - I swear by these lid covers to help prevent butter splatters when melting butter in the microwave. I have had way too many butter explosions while baking. These lid covers help keep the butter in the bowl and not on the roof of your microwave.
Crockpot - We suggest using a crockpot that has a digital timer that automatically switches the slow cooker to warm after a set amount of time. This helps make sure your dinner cooks perfectly, and you don't have to stress about what time it is going to be done.
Large Mixing Bowl - We are big fans of this glass batter bowl that has a handle. It makes it easy to mix ingredients and keeps the mixing bowl steady on the counter.
Vegetable chopper - This is a huge time saver for chopping veggies.
Great Recipe Collections
Ground Beef Crockpot Recipes - Easy Ground Beef Crockpot Recipes perfect for every occasion! From family dinners to potlucks these ground beef recipes are perfect!
Bisquick Recipes - Everything from breakfast to snacks, to comfort food, and more! All of these recipes with Bisquick are made with simple ingredients and are quick and easy recipes!
Slow Cooker Soups - These Crock Pot Soup Recipes are filling, oh so delicious and best of all, super easy to make!
Olive Garden Recipes - Including soups made in the slow cooker and all of your restaurant favorites.
Leftover Ham Recipes - Are you wondering what to do with Leftover Ham? Don't worry; these leftover ham recipes are perfect for making the most of your holiday ham!
Easy Dump Cake Recipes - Easy Dump Cake Recipes, including crockpot dump cakes and oven-based dump cakes! These are the perfect potluck and holiday desserts.
Recipes with Sour Cream - Here are our favorite Sour Cream Recipes, including dips, desserts, appetizers, baked goods, entrees, and soups starring this versatile dairy product.
Do you love recipes? Check out our copycat recipes, dessert recipes, and our CrockPot Recipes.
Follow Tammilee Tips on MSN, Facebook, Instagram, and Pinterest, for all of our recipe posts.