Bacon: it's what's for breakfast, lunch, dinner, and everything in between in this Bacon recipes roundup celebrating this beloved meaty staple.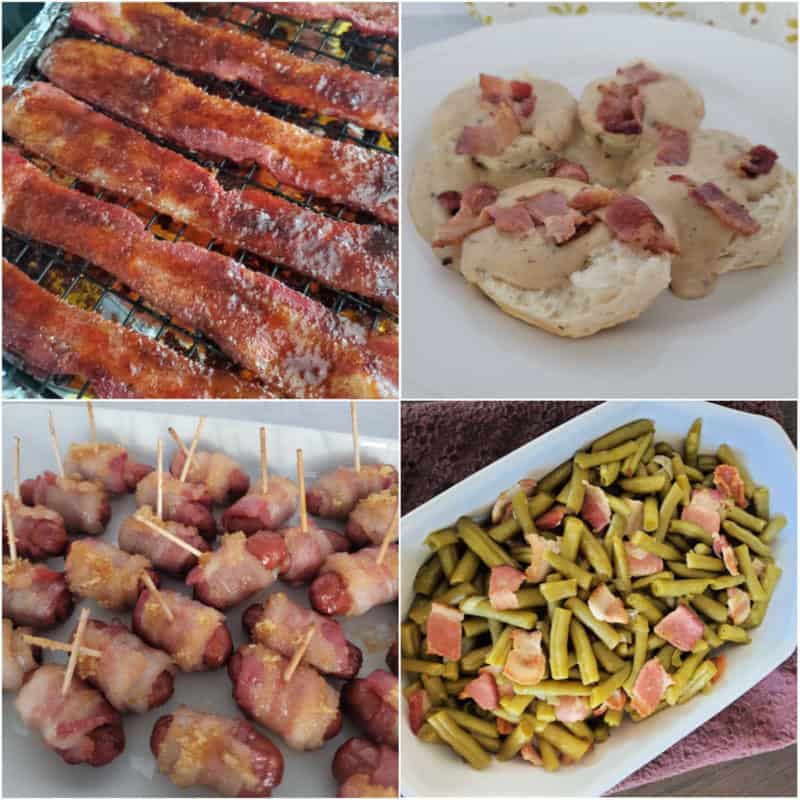 Bacon Lovers Unite: A Collection of Must-Try Best Bacon Recipes
Bacon is one of the most loved food groups! It is perfect in a grilled cheese sandwich, on a burger, in a lettuce wrap, on toast, wrapped around shrimp, in bacon jam, the list can go on and on and on.
You can now find bacon in desserts! It has truly become a universal ingredient used in so many things.
These recipes can be adapted to use turkey bacon, veggie bacon, or even crumbled bacon, depending on the recipe.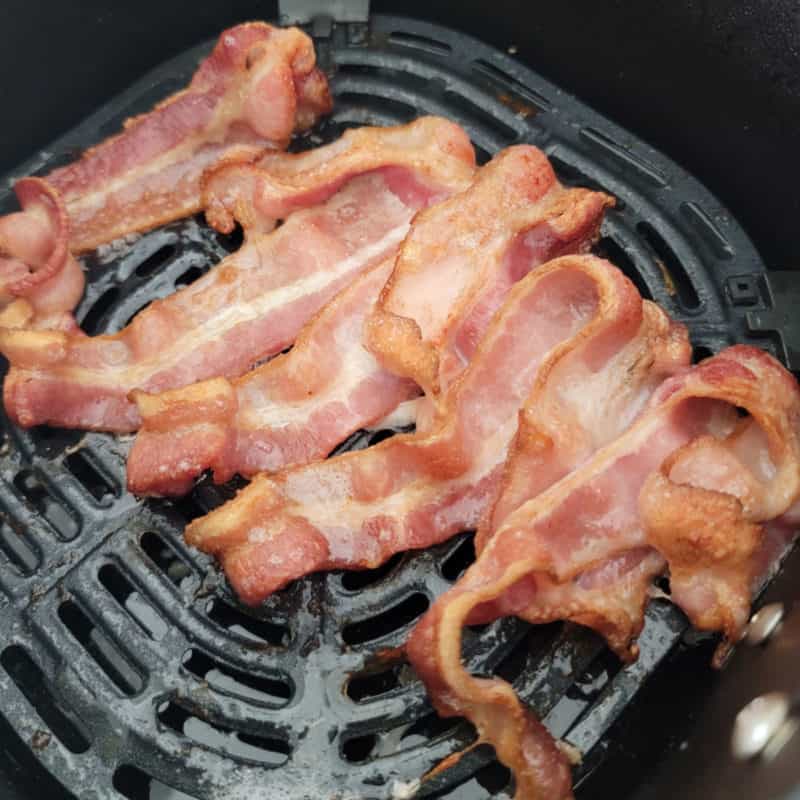 Air-frying bacon is a genius way to achieve perfectly crispy bacon without having to contend with hot oil splattering throughout your kitchen. Cooking bacon is made easy with the air fryer!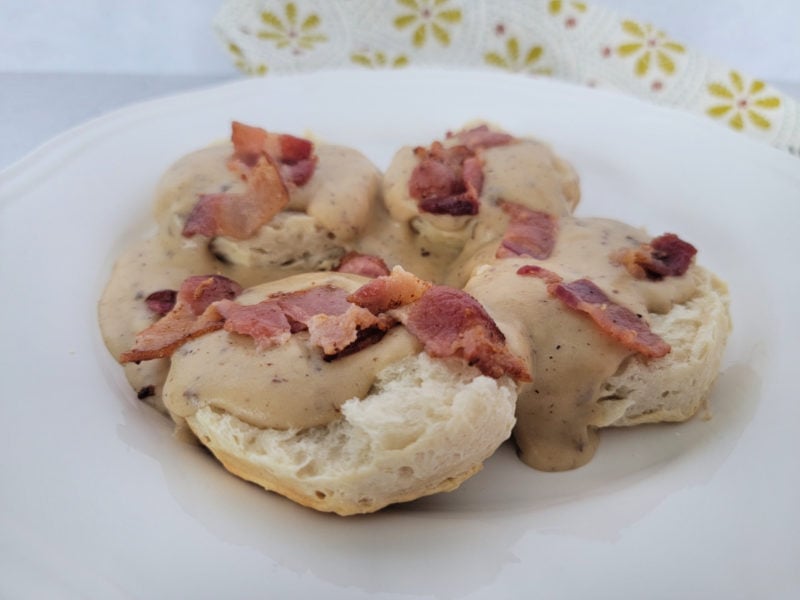 This pantry staple bacon gravy is delicious over hot homemade biscuit halves or Bisquick waffles.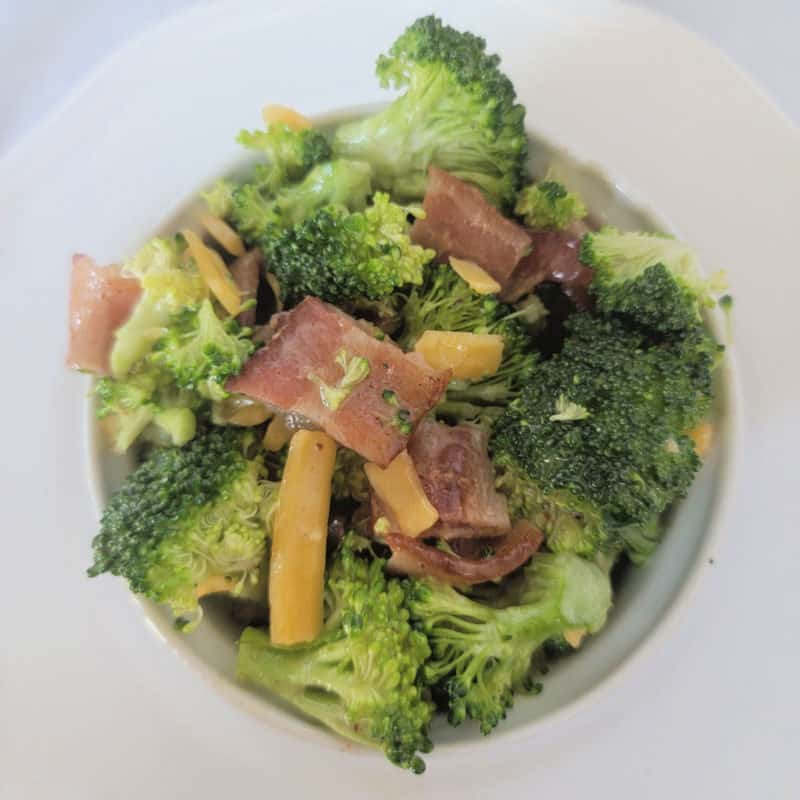 Filled to the brim with crunchy broccoli, buttery cheddar cheese, and savory bacon in a homemade dressing made partly of bacon drippings, this fresh cold salad is perfect for picnics or potlucks.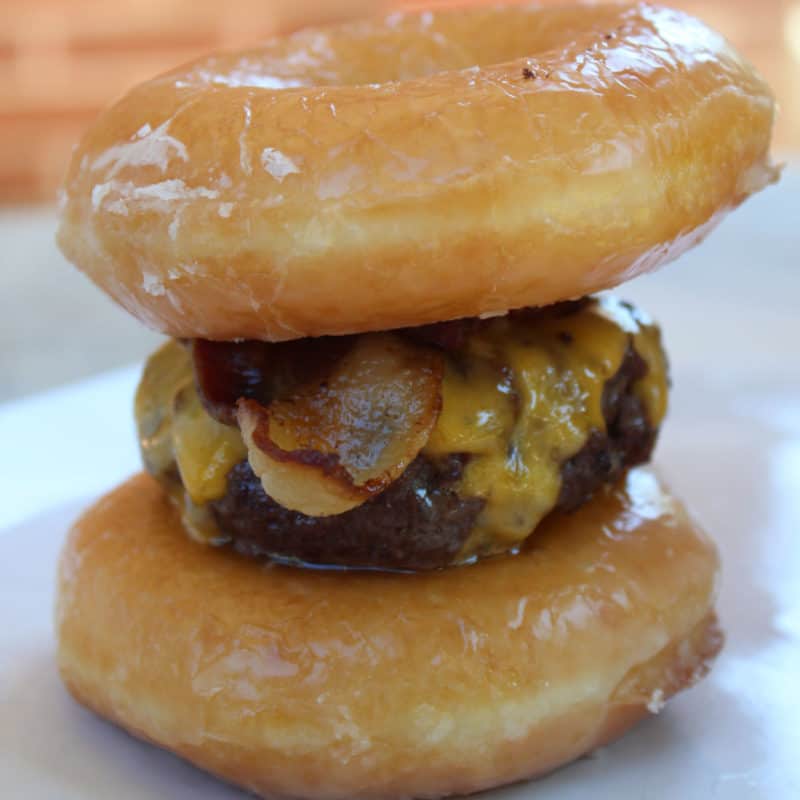 Per my husband's request, we tried this zany glazed donut bacon cheeseburger two ways - using donut halves and two donuts for the bun - and found it quite sweet with two donuts.
Add a slice of cheese, slices of avocados, and caramelized onions for an epic burger!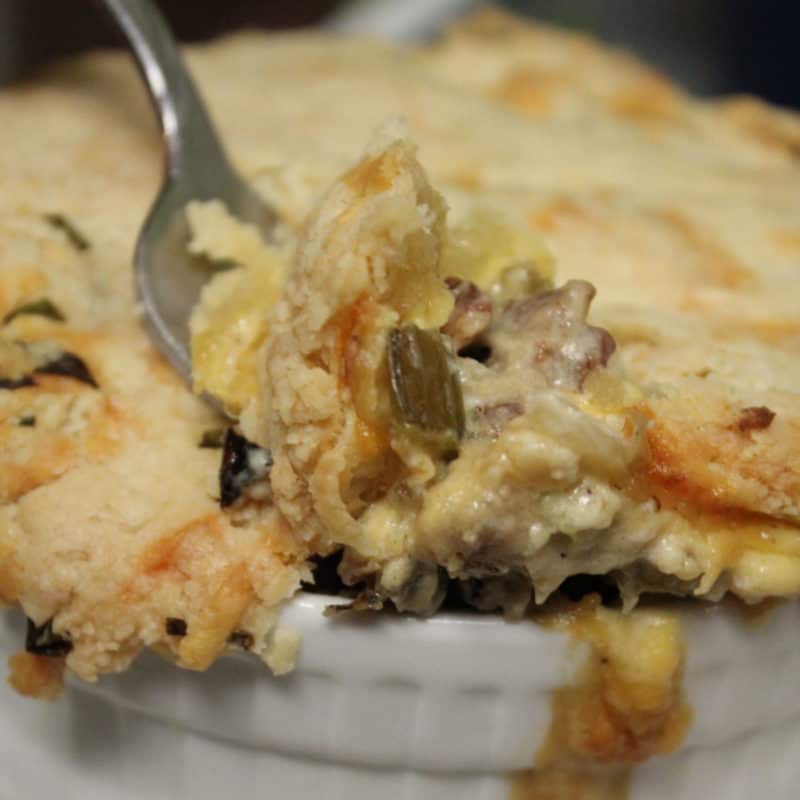 There's a bit of a process behind this scratch-made bacon pot pie, but the final result is 100 percent worth it. They're great served in individual-sized ramekins, which double as a baking dish.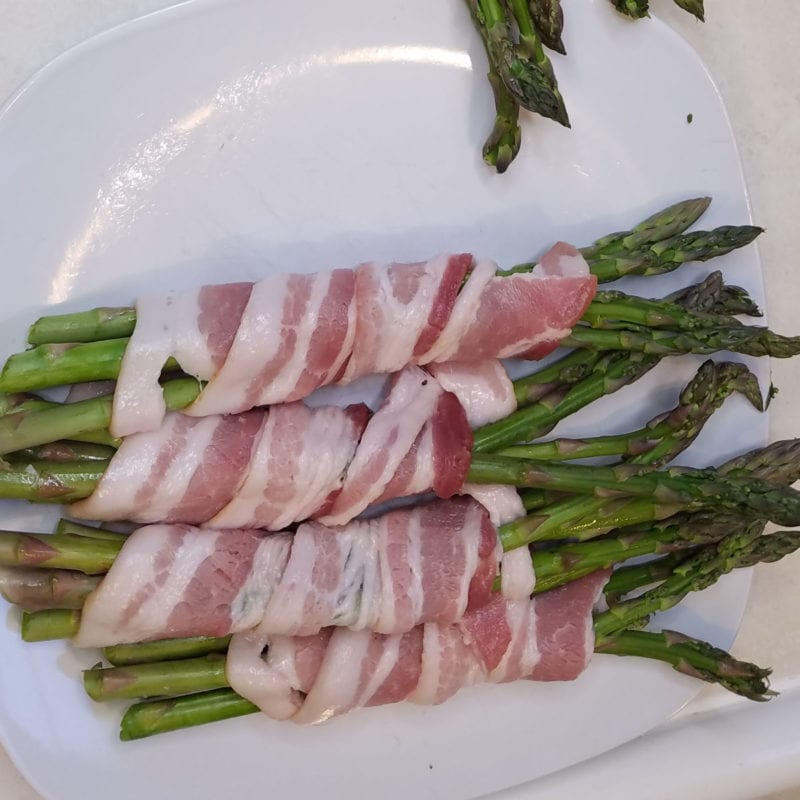 Make the most of the summertime grilling season with this elegant accompaniment to a steak dinner. We love how the bacon's fat naturally cooks the asparagus on the grill.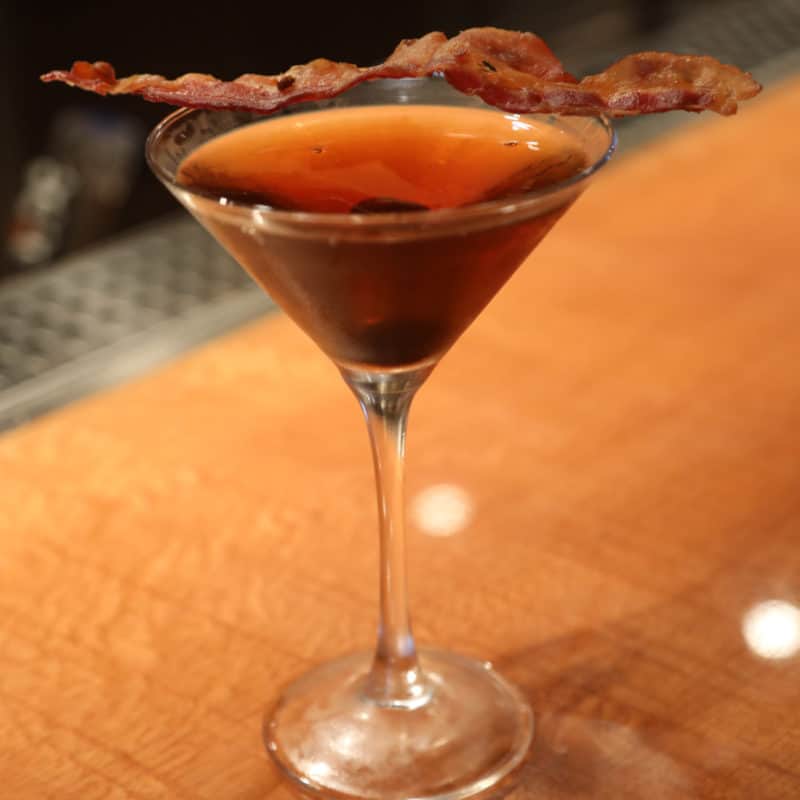 Say bottoms up to this bacon-fueled twist on the classic Manhattan, featuring a bacon-infused whiskey and a bacon strip as a garnish. This cocktail comes from the menu of Carnival Horizon's Pig & Anchor Bar-B-Que Smokehouse by Guy Fieri.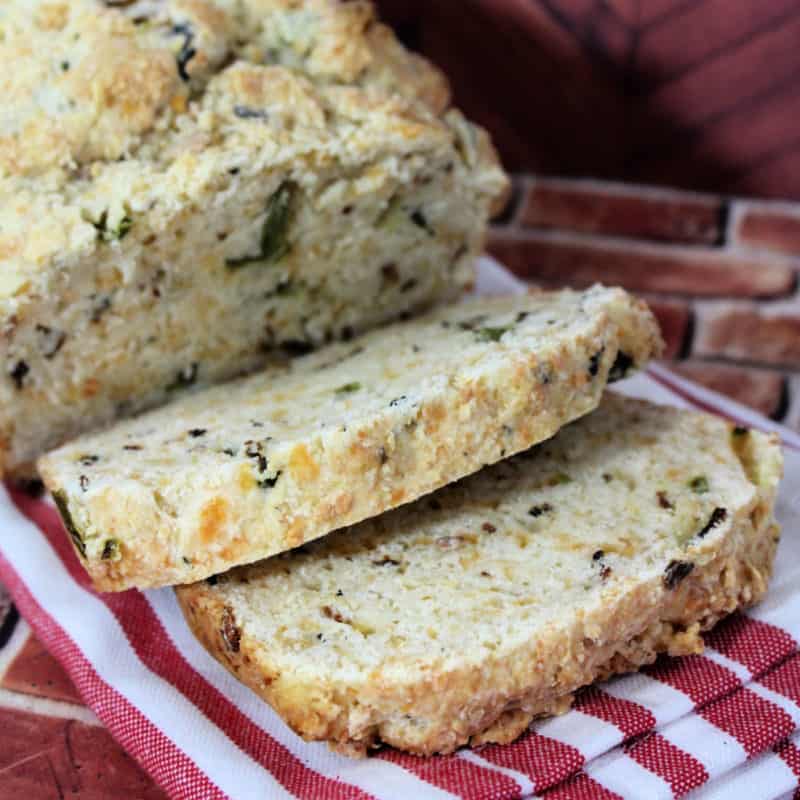 Not afraid of the heat and want a real kick? Increase the diced jalapeños to taste, or swap the regular cream cheese for a jalapeño-flavored variety - or both!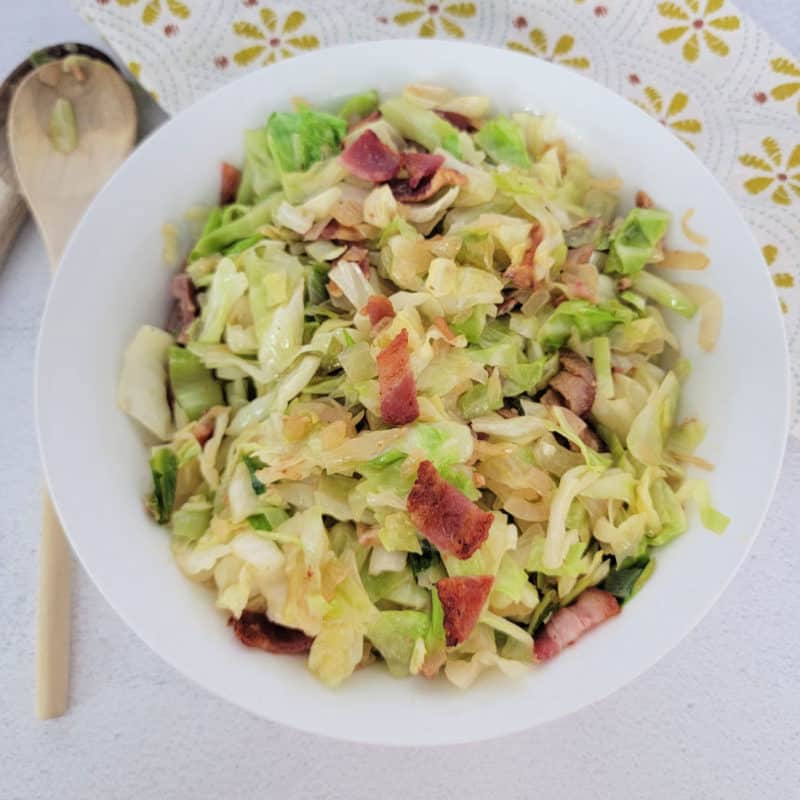 The South isn't the only region that serves some form of cabbage and meat. However, this recipe's use of fried cabbage, thick-cut bacon, and butter gives it the heartiness and indulgence that Southern cuisine is known for.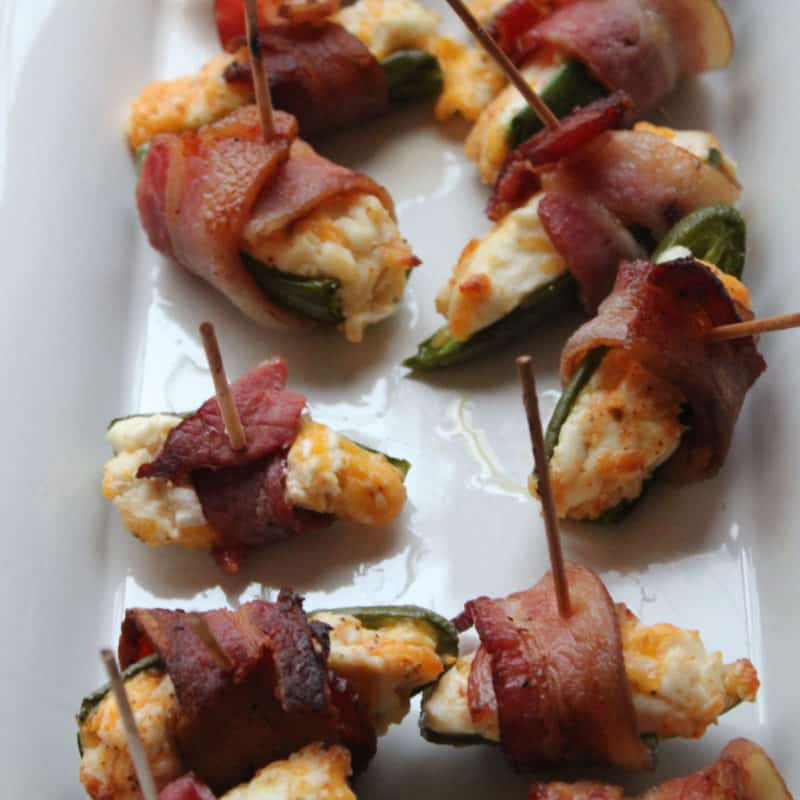 We add Cajun seasoning to the filling of these cheddar cheese-coated game-day appetizers to give them a yummy flavor. Make sure you wear gloves when handling the raw jalapeños.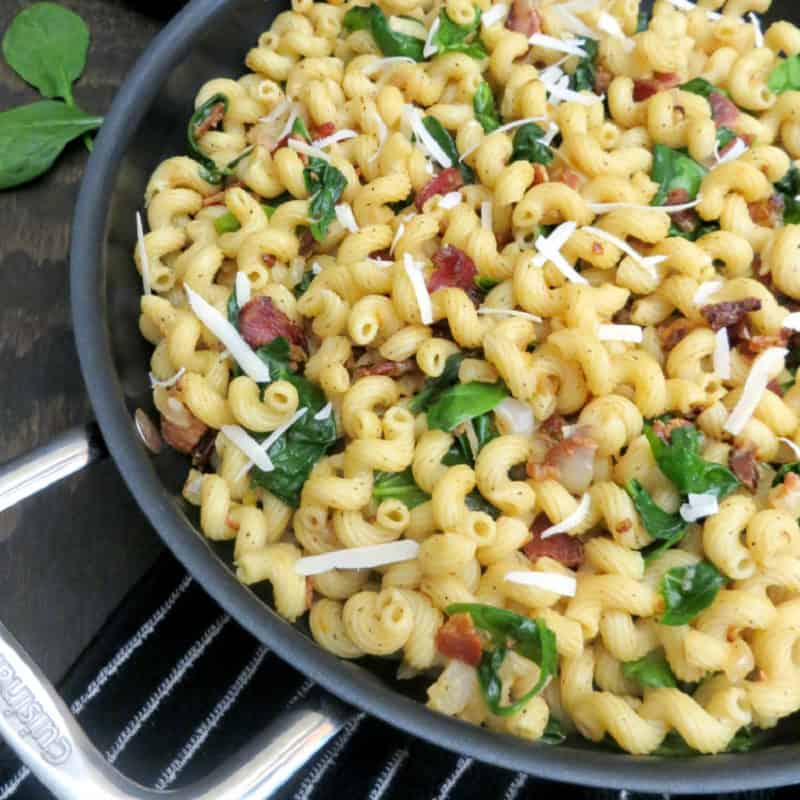 This spinach and bacon pasta uses white balsamic vinegar, which consists of grape and white wine vinegar, and cooks on low heat to keep it colorless. We use cavatappi in ours to make it fork-friendly.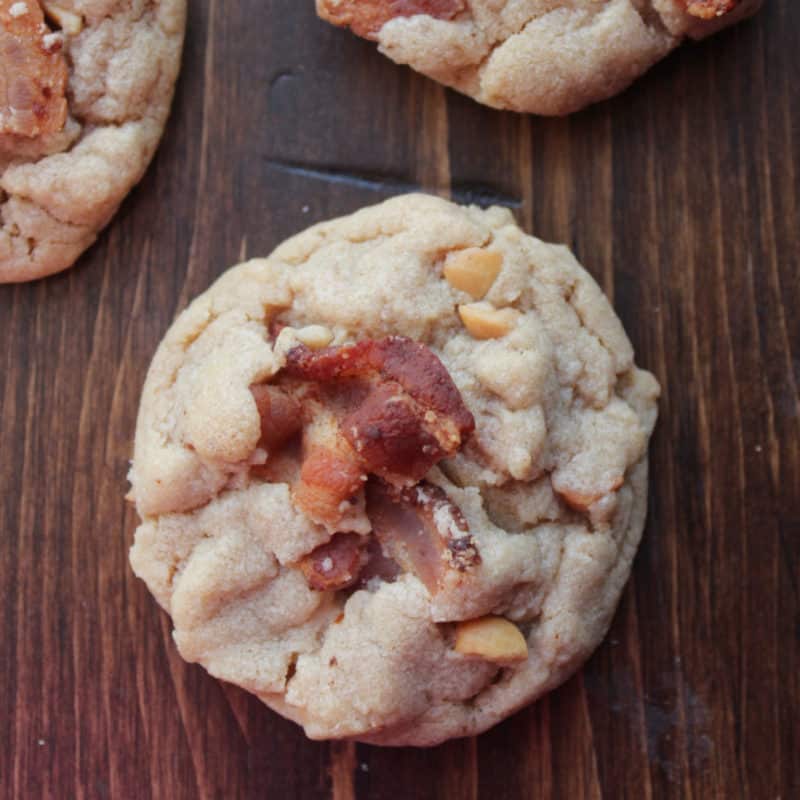 While these peanut butter cookies with bacon pieces are delicious, you can add chocolate chips to the mix for more decadence. Be sure to use lean bacon pieces, as the fatty parts don't bake well.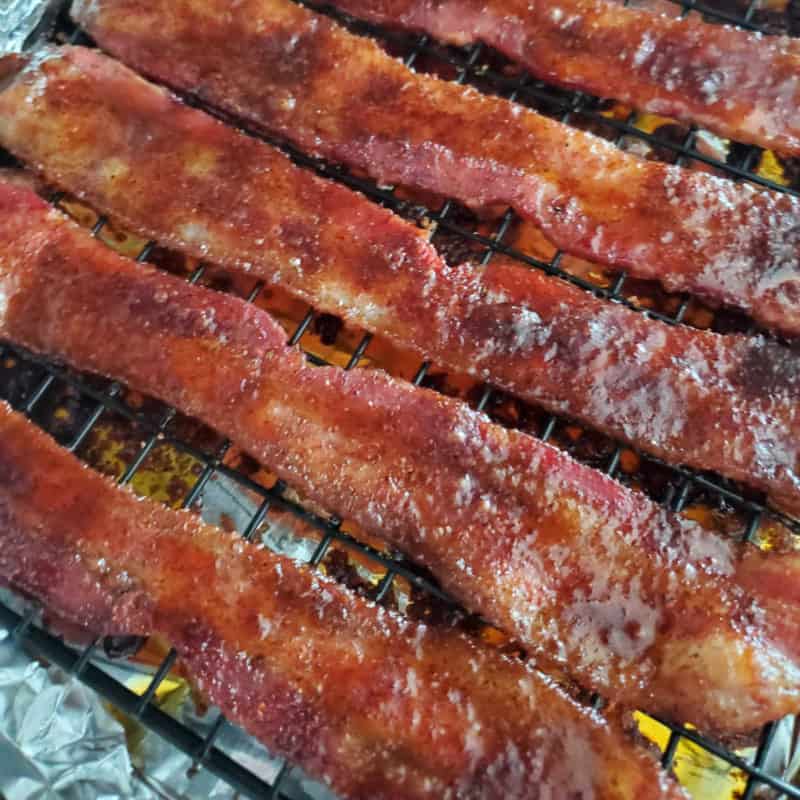 Bacon has the incredible ability to create harmony using sweet and savory flavors. This recipe for homemade bacon candy in the oven uses a blend of brown sugar and chili powder for a sweet spice.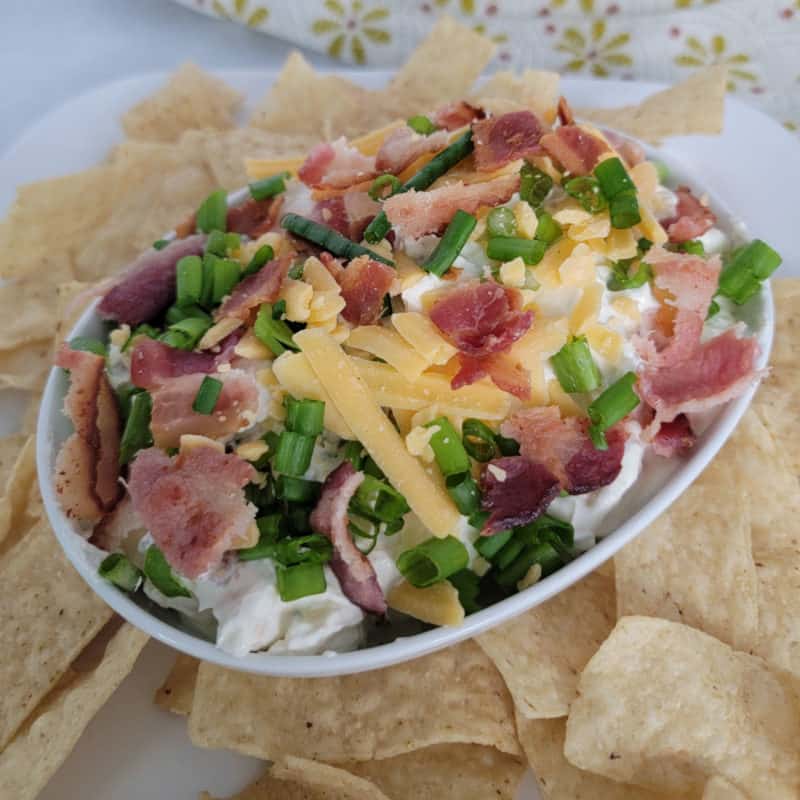 Appetizer dips and paired dippers are my favorite ways to entertain a hungry crowd. But, while we love the hot, melty possibilities afforded by the Crock Pot, a cold dip like this bacon, cheddar, and ranch dip can be just as satisfying.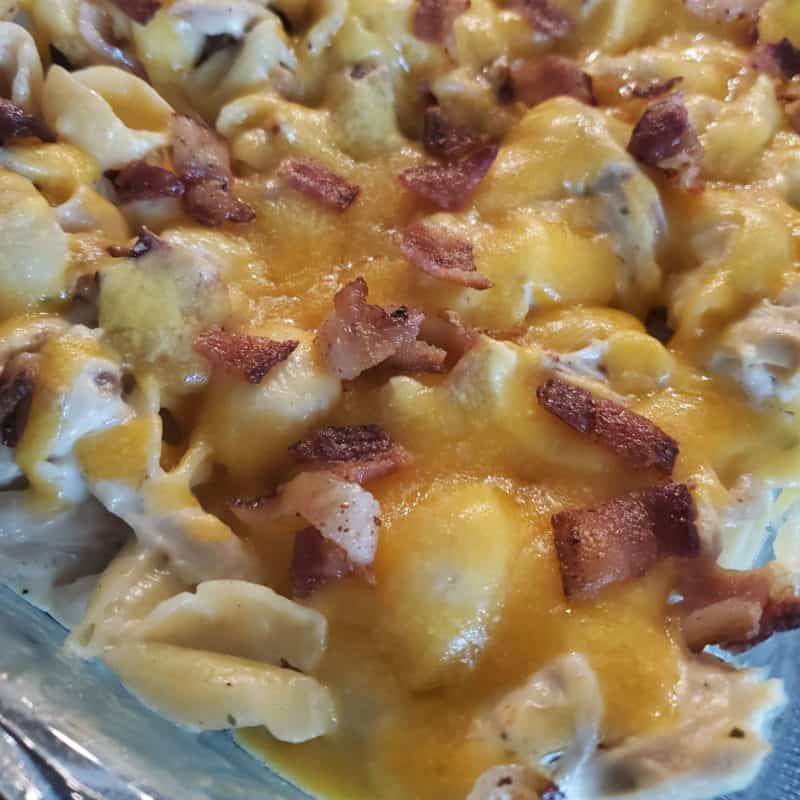 This 30-minute casserole uses our most loved savory meal prep hacks - grocery store rotisserie chicken and jarred Alfredo sauce. However, we have a copycat Olive Garden Alfredo sauce recipe if you want to go the semi-homemade route.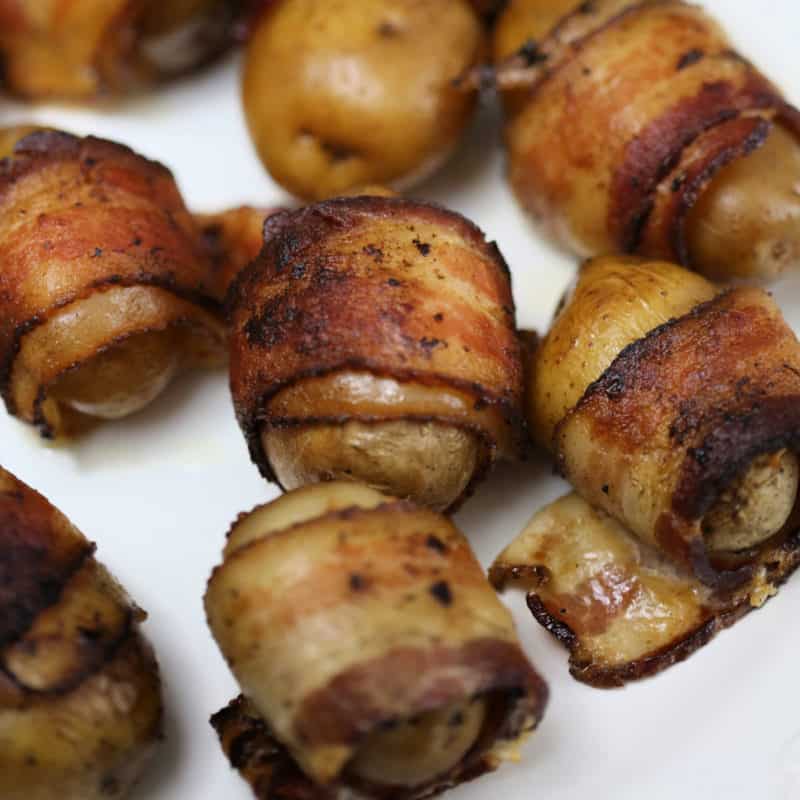 The potatoes take on the bacon and chicken flavor as they cook in your Crock Pot, and the thyme adds a fresh herbal element. We use fingerling potatoes, a smaller oval-shaped variety that is also great for sheet pan meals.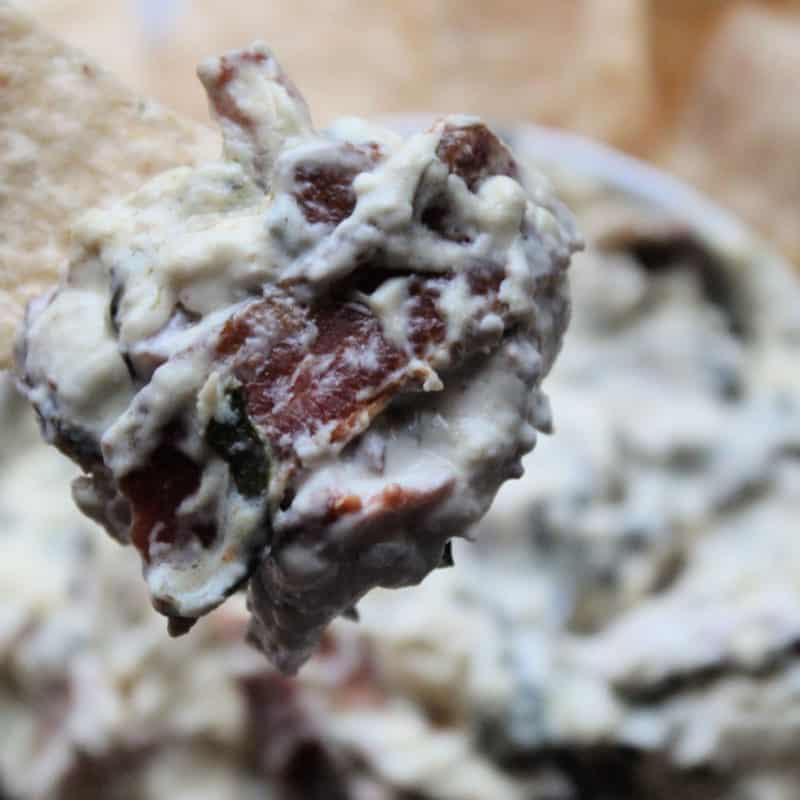 Is there anything that bacon doesn't pair well with? In this slow cooker dip recipe, tangy blue cheese blends and melds with cream cheese, sour cream, and spinach to create a swoon-worthy appetizer guaranteed to disappear at your next gathering.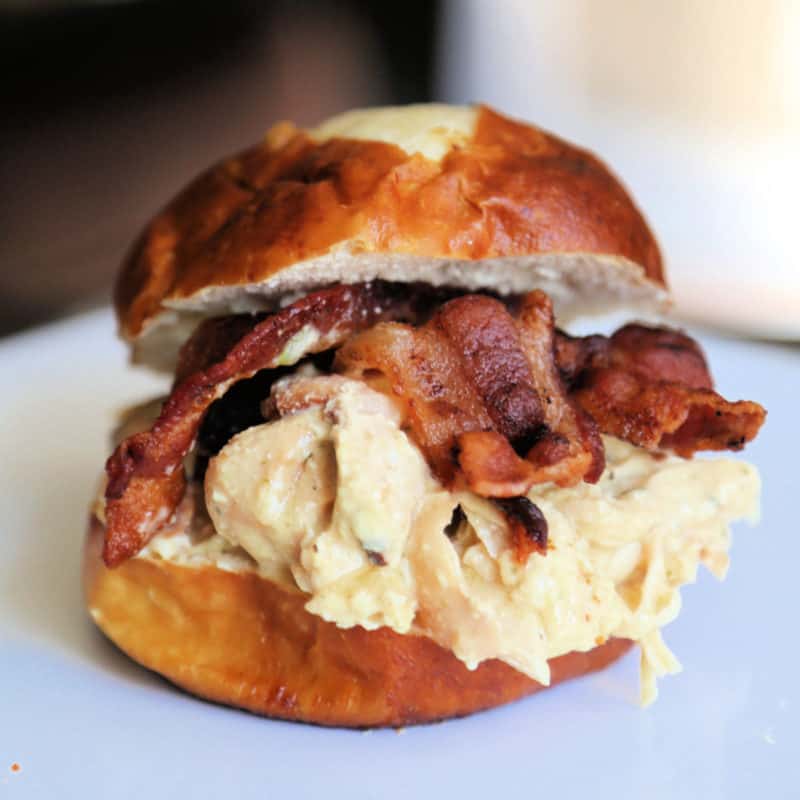 From pretzel or hamburger roll sliders to a flavorful protein in chicken salads, there are endless ways to use this versatile Crock Pot chicken breast recipe in your summertime cooking.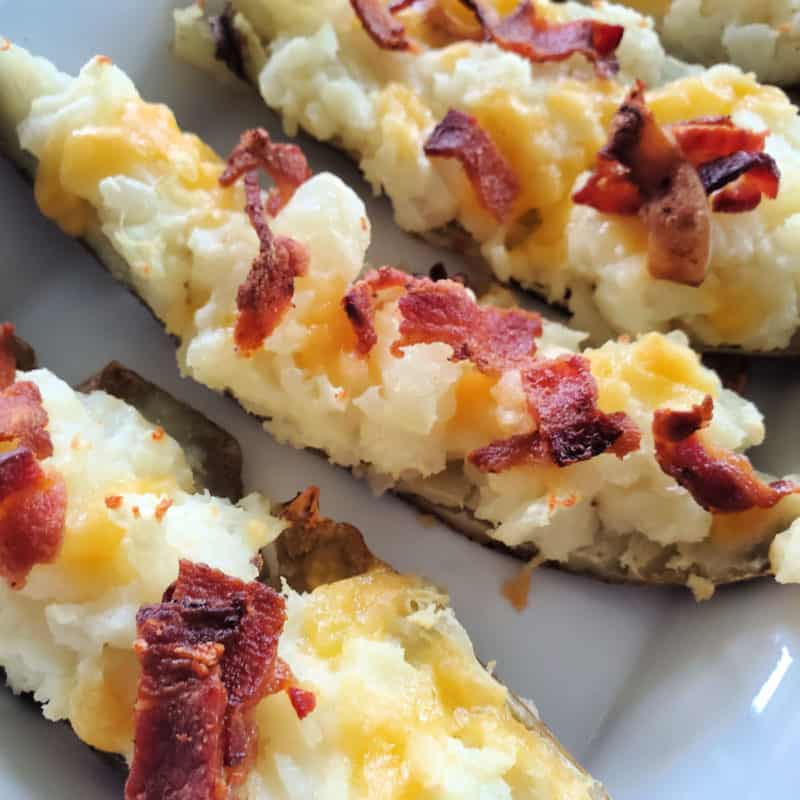 We hardly order potato skins at restaurants anymore after discovering how easy it is to make them at home from scratch. They bake well in the oven and the air fryer, although we didn't prepare this recipe using an air fryer since we didn't have one then.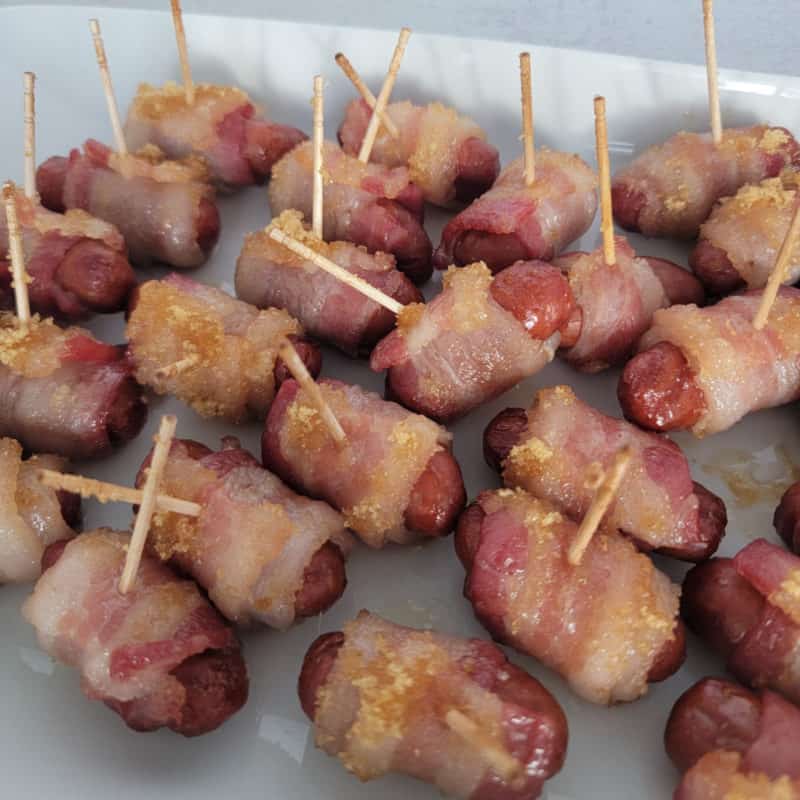 I credit these sweet and meaty appetizer bites to my sister-in-law, who introduced me to them before Christmas one year. Its name describes its three ingredients: brown sugar, Little Smokies, and bacon.
The salty sweetness of the bacon with brown sugar is delicious!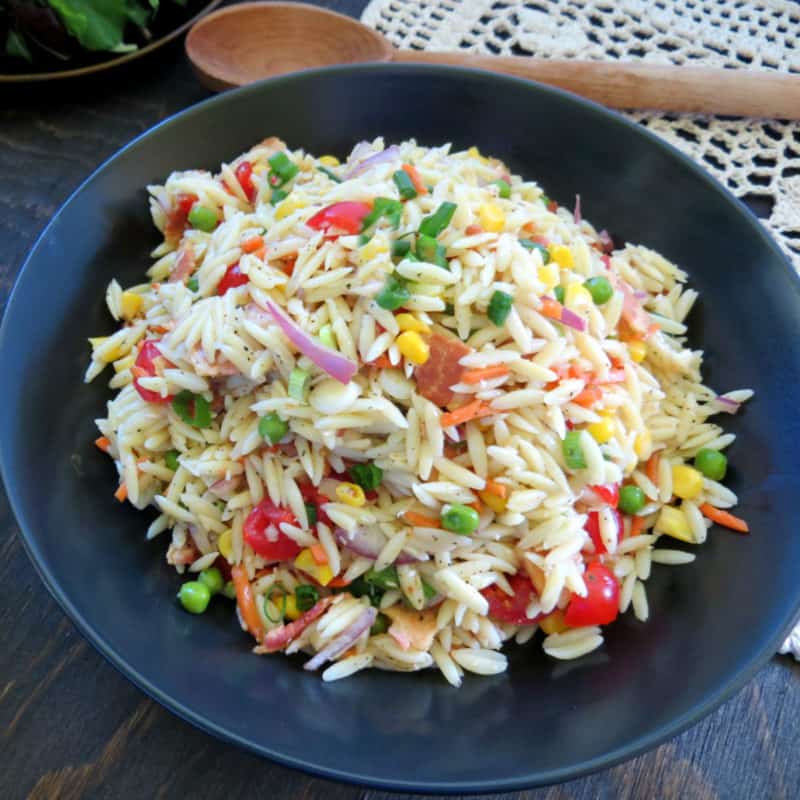 Thanks to the colorful veggies, this savory pasta salad is bright and cheery, like a perfect summer day. While it can remain in the fridge for up to four days, we recommend making extra dressing to rehydrate any leftovers that lose moisture.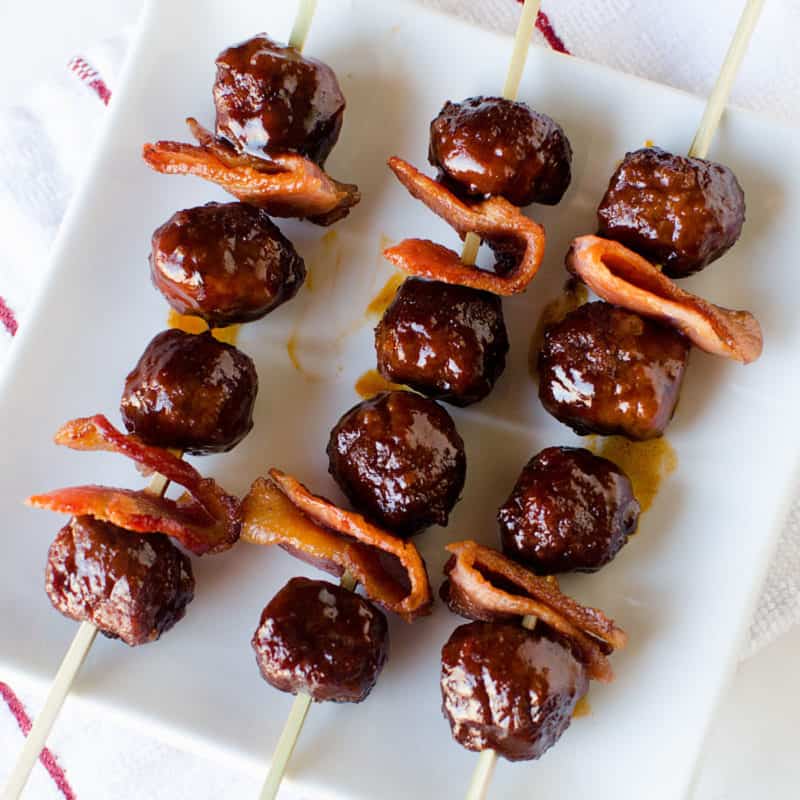 In this tailgate party-approved recipe, we intersperse pieces of bacon between meatballs slow-cooked in a barbecue, maple, and bourbon sauce because, well, why not? This appetizer also goes well over a bed of rice.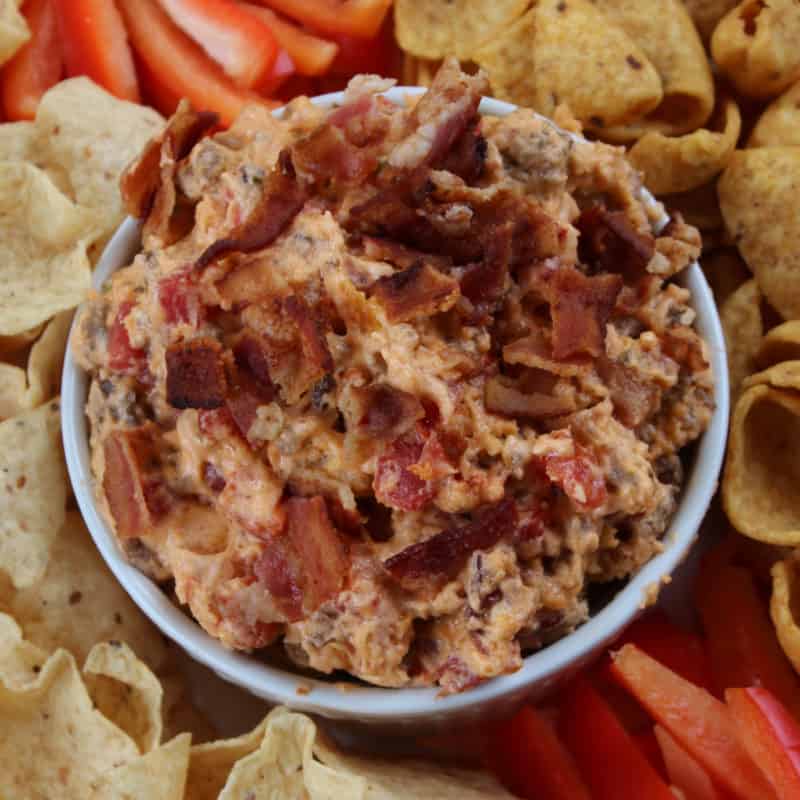 Our household experiments with Crock Pot appetizer recipes to accompany any Seattle sports team games we follow on the weekends. Rotel diced tomatoes and green chilis are the star ingredients behind this meaty and cheesy dip.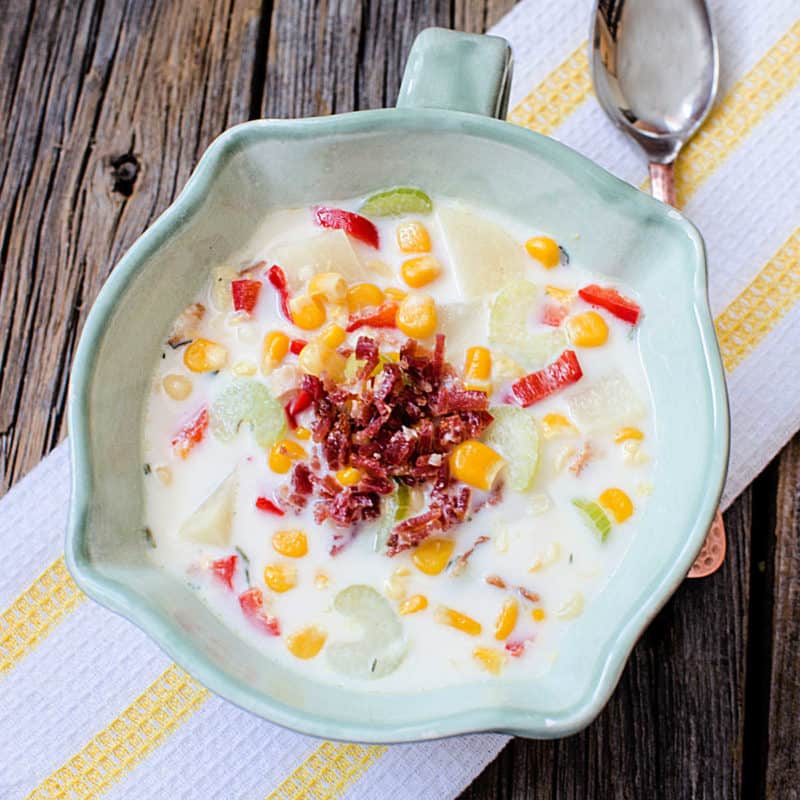 While this take on the classic corn chowder is chock-full of bacon flavor from slow-cooking the bacon in the Crock Pot, don't hesitate to set aside some extra diced bacon for a garnish. We did in our photos, and the soups looked so cute!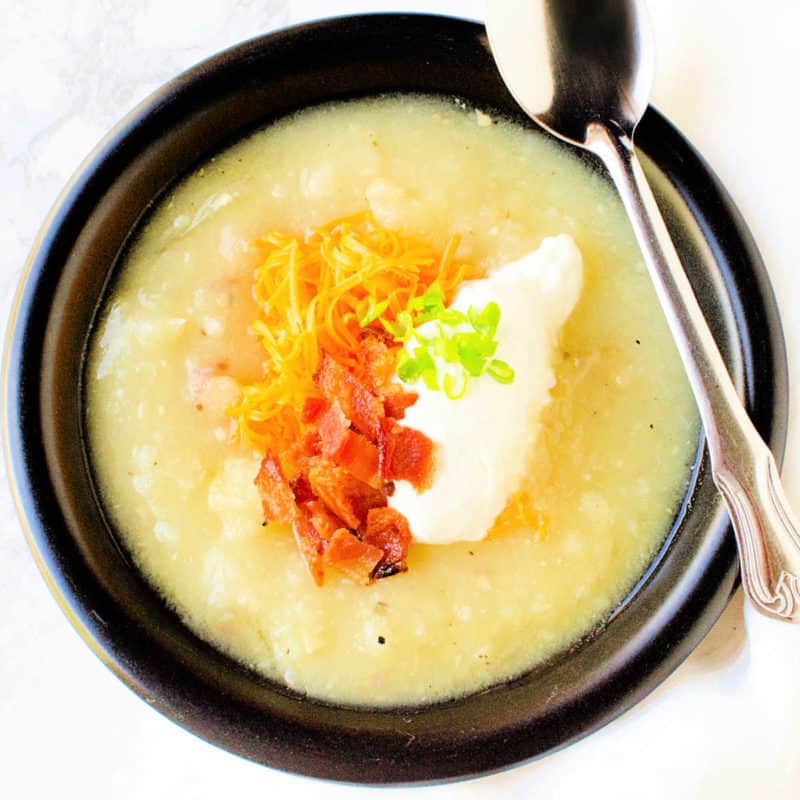 This Crock Pot soup is for the baked or mashed potato lover, as it's a deconstructed loaded potato. We recommend using a hamburger chopper to break down the potatoes and an immersion blender to make the consistency creamy.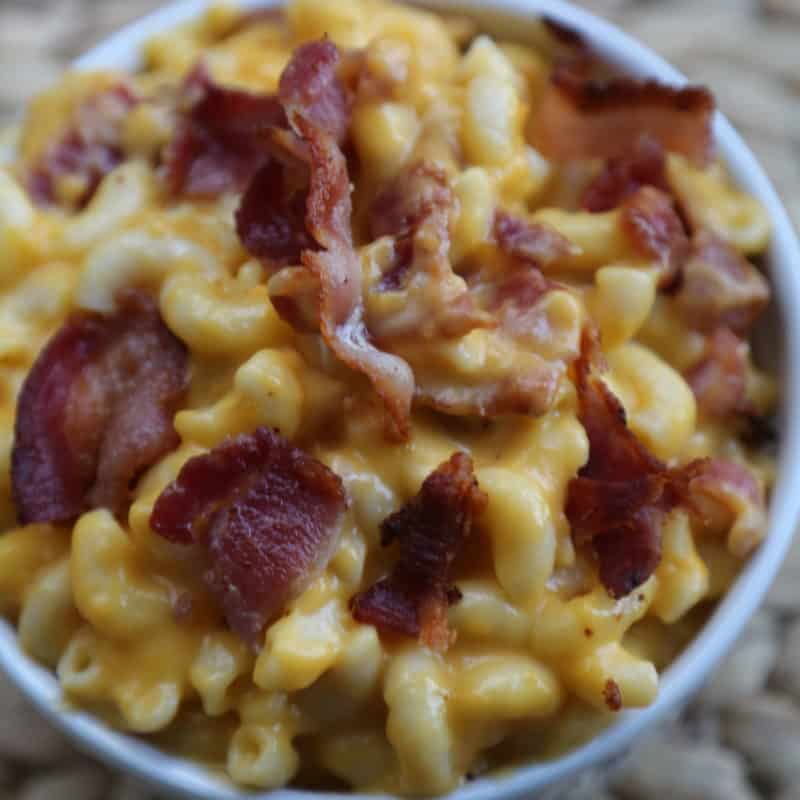 Bacon and Mac and cheese are delicious individually, but they're the ultimate power couple in this slow cooker recipe. We use cheddar cheese soup to infuse the entire pot with rich cheesiness.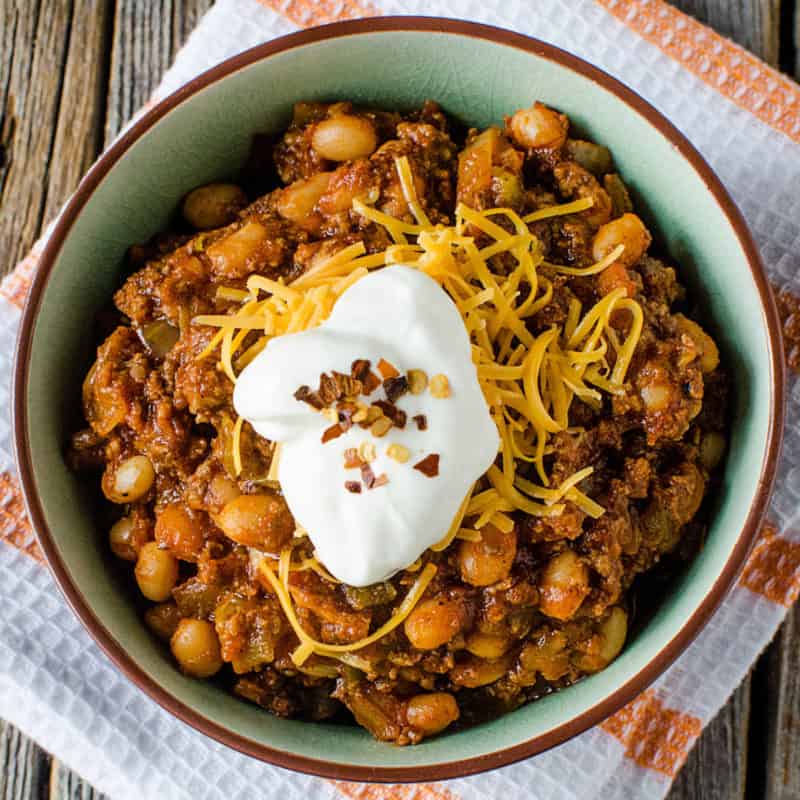 Meaty and hearty chili is one of those comfort foods that is a treat year-round, whether you enjoy a bowl on the porch during the summer or warm up to a wintertime bowl by the fireplace. Bacon is the not-so-secret ingredient that imparts an incredible savory flavor in this bacon and beef chili with a pickled jalapeño pepper kick.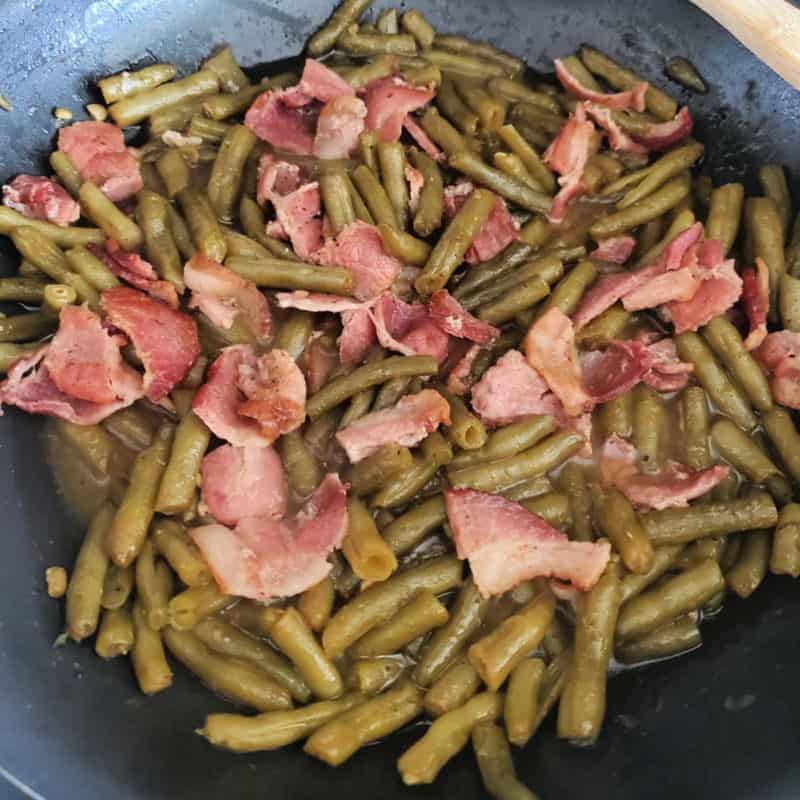 We typically prepare this bacon side dish in a seasoned cast iron skillet. However, if you're serving these simmered green beans to a large crowd, you can prepare them in a large Dutch oven.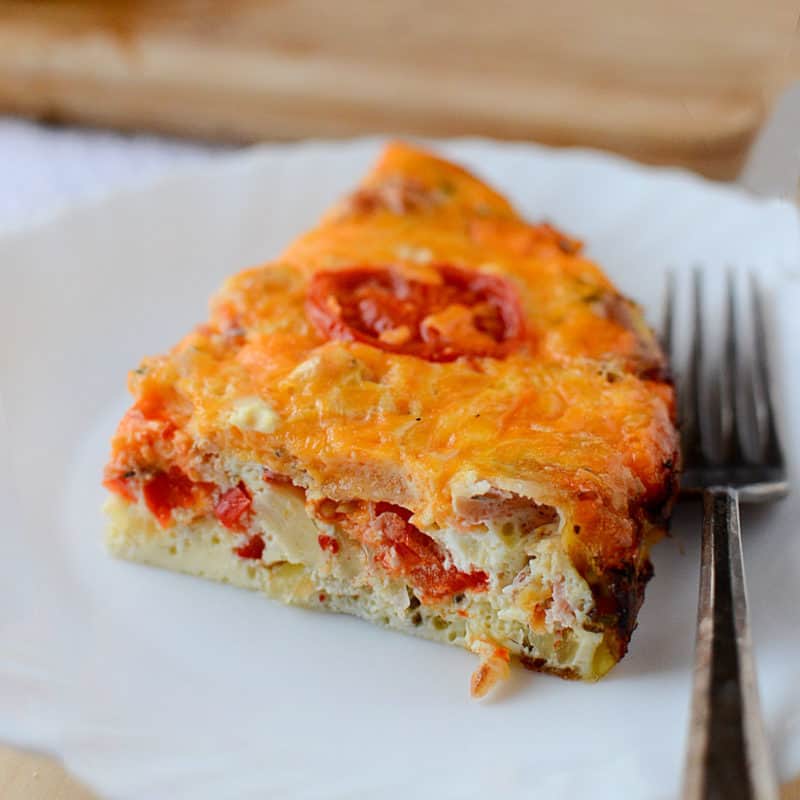 With uses from appetizers to breakfast, dinner, and everything in between, calling the Crock Pot - our favorite kitchen gadget - a multipurpose kitchen appliance is an understatement. This slow-cooker breakfast casserole gets an infusion of flavor from garlic and thyme and a light kick from red chili flakes.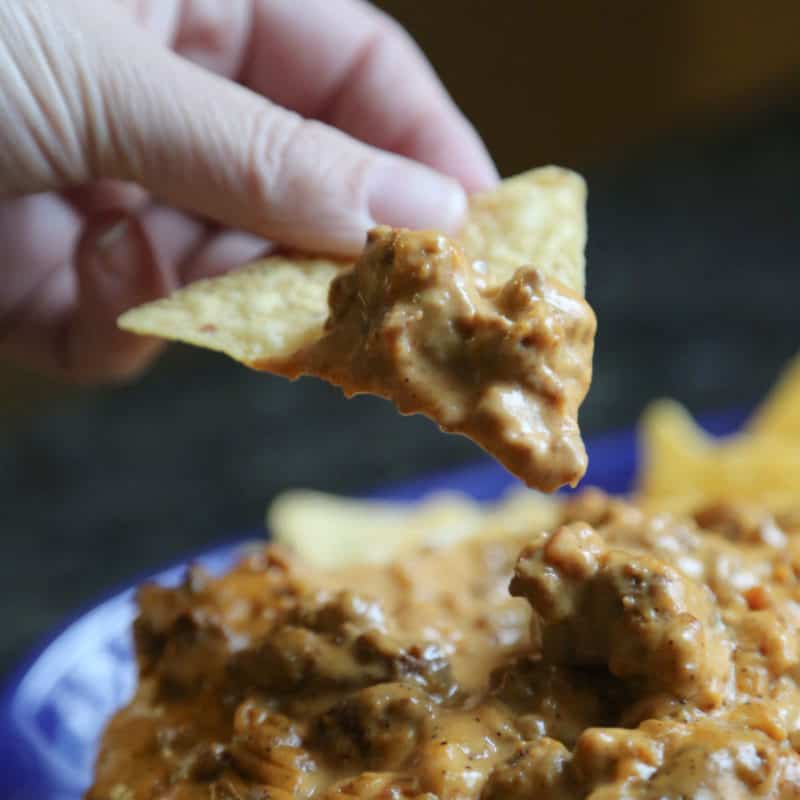 We named this flavorful and bold Crock Pot appetizer to drive home that it's chock-full of meat - a pound of ground beef and a pack of bacon, to be exact. We recommend using sturdy tortilla chips to hold this hearty dip without breaking.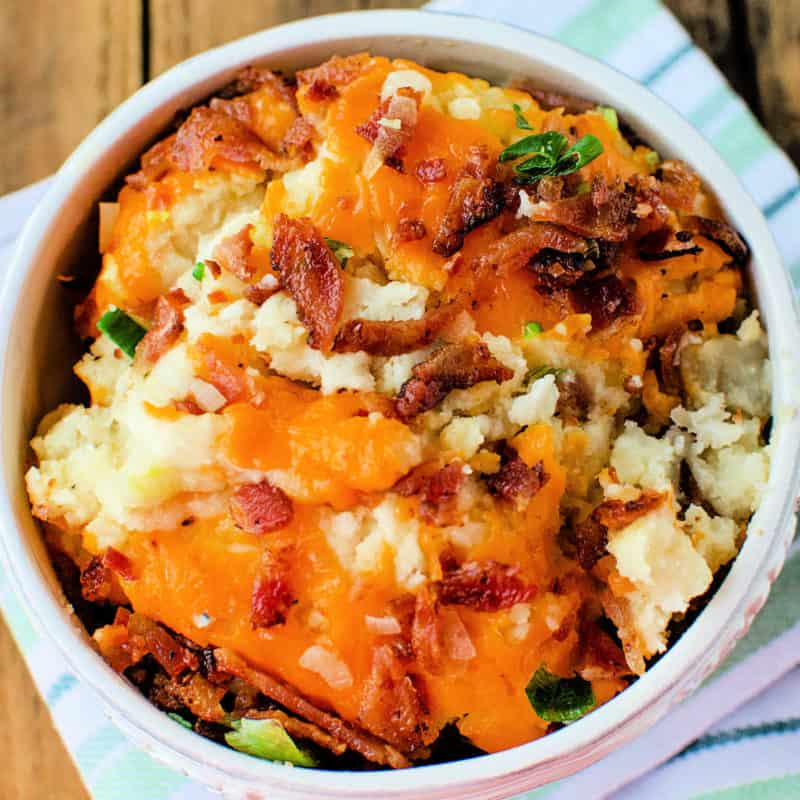 Thanks to vegetarian and vegan-friendly products on the market nowadays, long-time vegetarians such as myself no longer have to miss out on meat-based favorites. Making this loaded slow cooker mashed potato side dish is easy-peasy; use a quality vegan bacon, sour cream, and cheese substitute.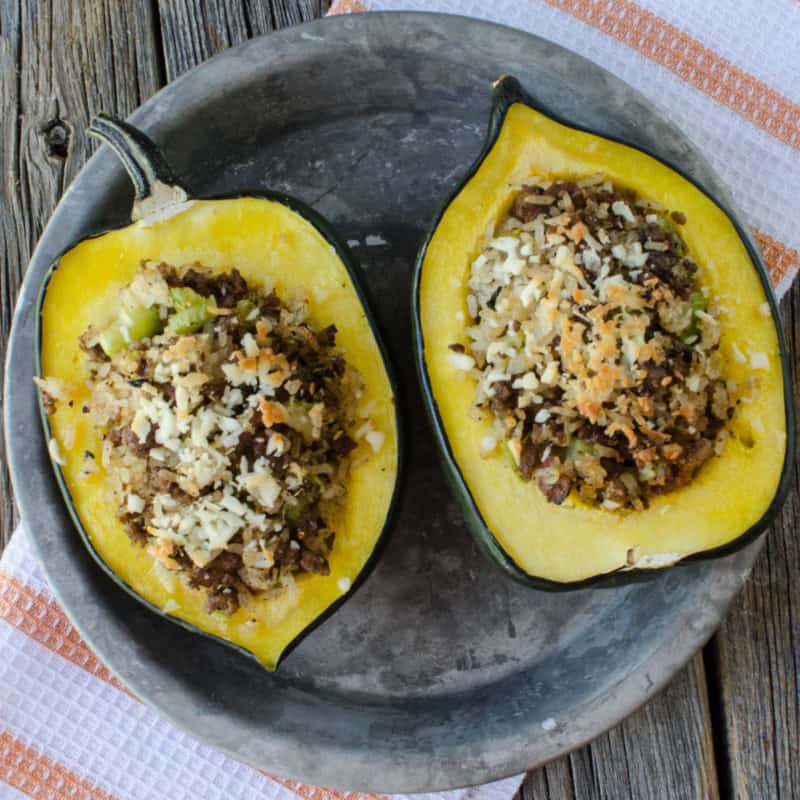 Thyme and sage blend well with the bacon and can be added to the sausage during browning if you crave more fall flavor. You can also use ground or Italian sausage and your go-to cooked rice variety for a different take on this adaptable recipe.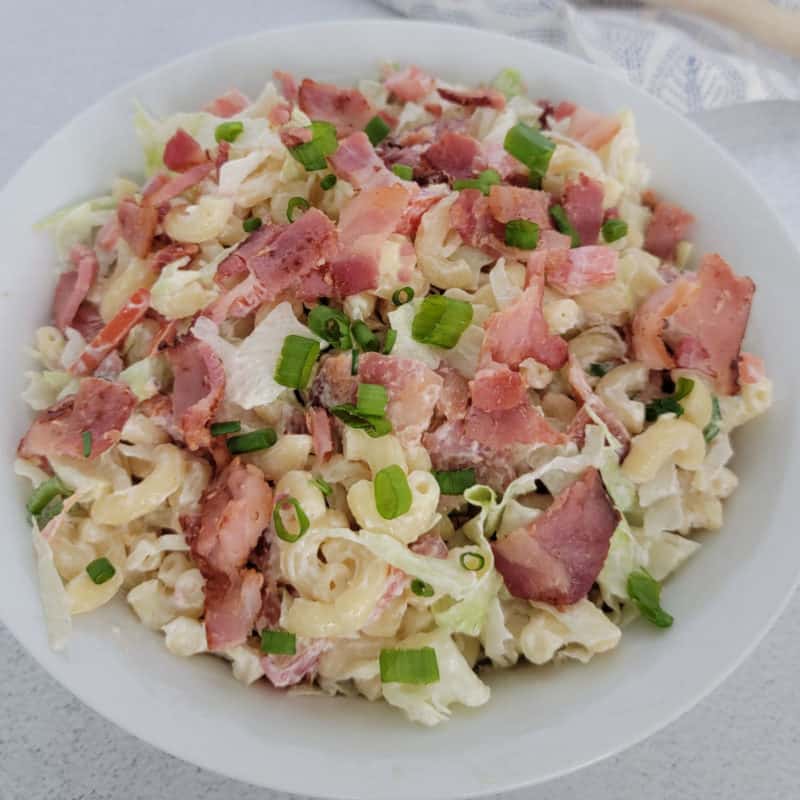 This deconstructed take on the lunchtime staple sandwich is a potluck-friendly delight perfect for summertime dining. We use Best Foods Real Mayonnaise, a Hawaiian cuisine essential frequently appearing in our recipes. Of course, any bacon variety you enjoy works, and if you're the proud owner of an air fryer, we have a guide to air-frying bacon.
While we love making a B.L.T. Sandwich with salty bacon goodness on white bread with lettuce and tomato this adaption to pasta salad is delicious.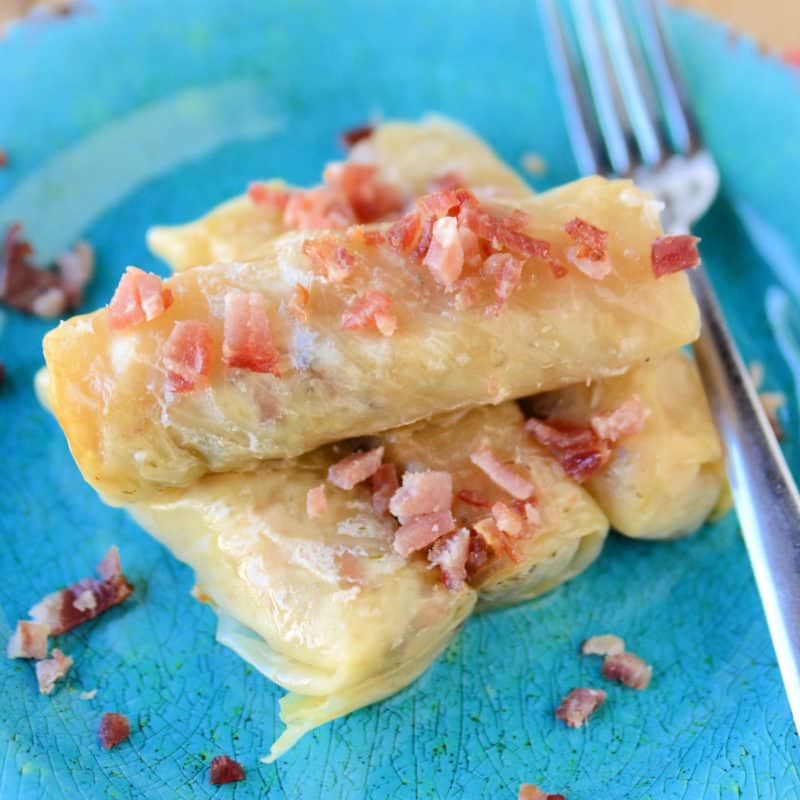 Did you know that there are nine different types of cabbage rolls? Our easy slow-cooker take uses kielbasa and bacon for protein and a head of sour cabbage. We also include instructions on making sour cabbage at home if this product isn't retailed close to you.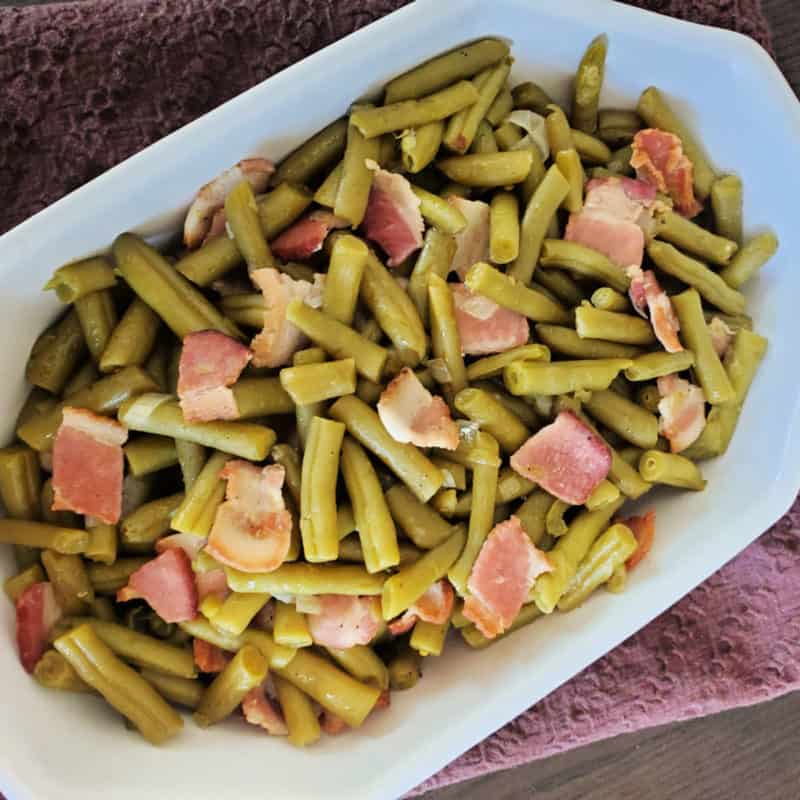 This copycat recipe for Cracker Barrel green beans and chopped bacon is a close second to our favorite green bean dish served at a restaurant. We recommend making it in a lidded Dutch oven or a two-quart saucepan large enough to fit all the contents.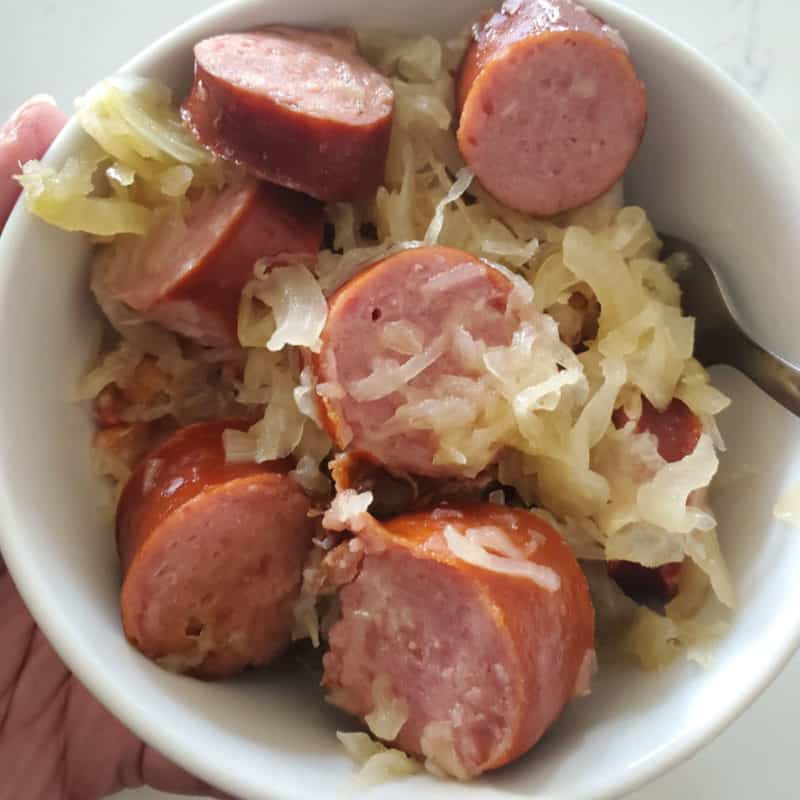 In this slow cooker recipe, bacon in brown sugar accentuates the match made in heaven of kielbasa and sauerkraut, and a medium onion adds extra oomph. For those who don't have a Crock Pot at home, we include stovetop, sheet pan, and Instant Pot preparation methods.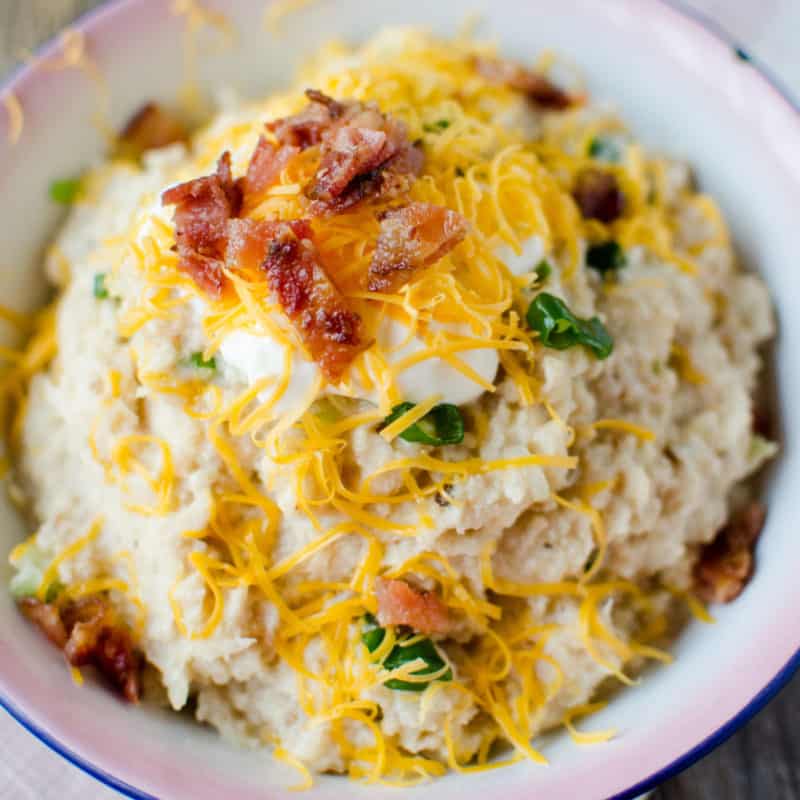 Cauliflower is a high-quality, nutrient-dense alternative to mashed potatoes that has the consistency of the starchy root veggie sans the calories.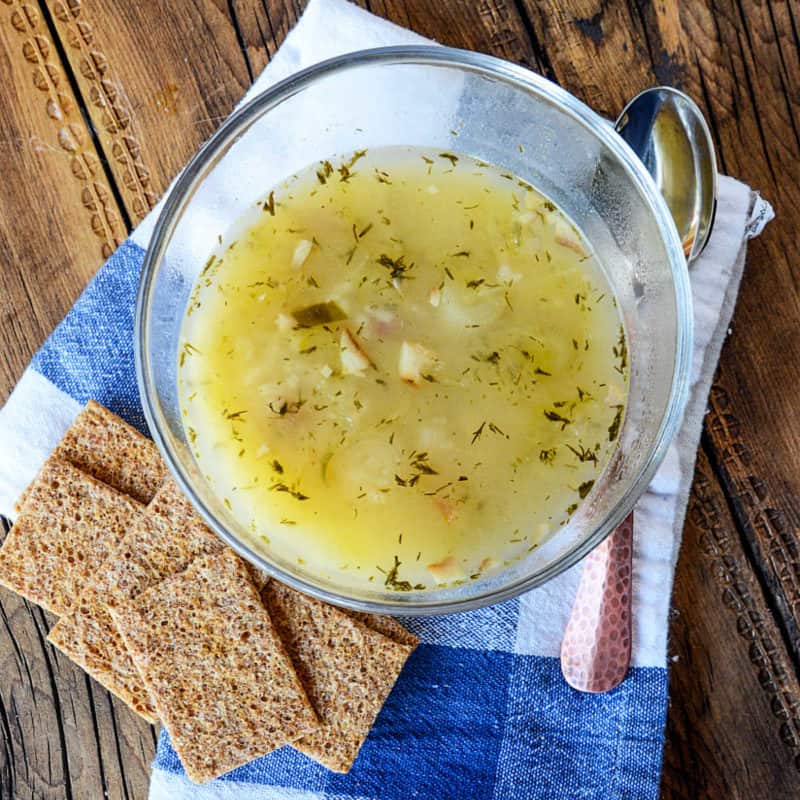 This freezer-friendly Crock Pot recipe is perfect for those busy periods when you must extract multiple meals from one cooking session. We love serving it with these also slow-cooked ranch oyster crackers.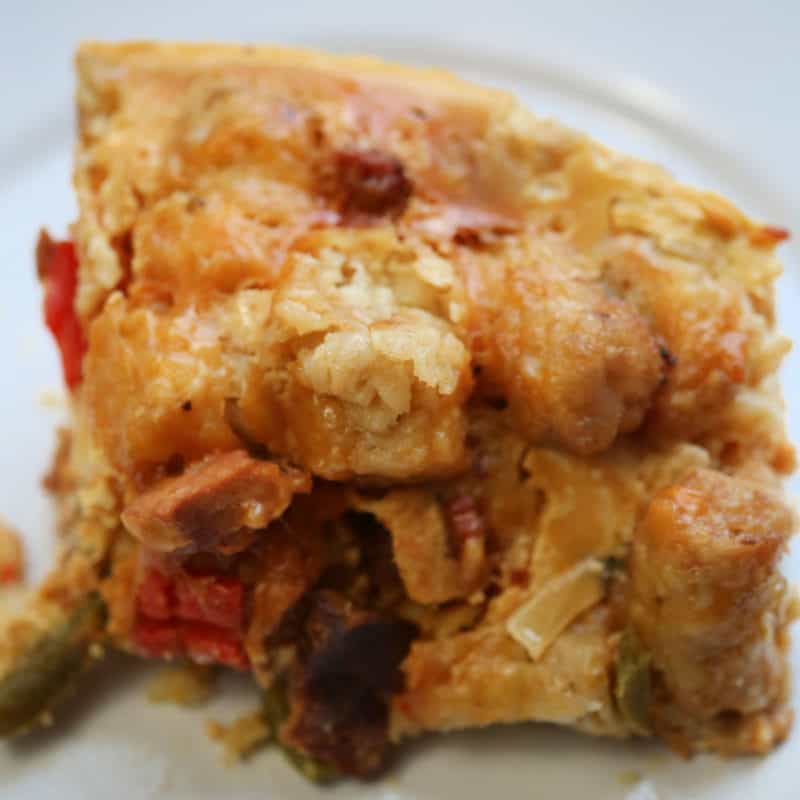 This is an excellent recipe for potlucks, as preparing it takes little more effort than dumping ingredients into a baking pan and baking them until done. Even better, it can be made ahead of time and kept in the fridge overnight.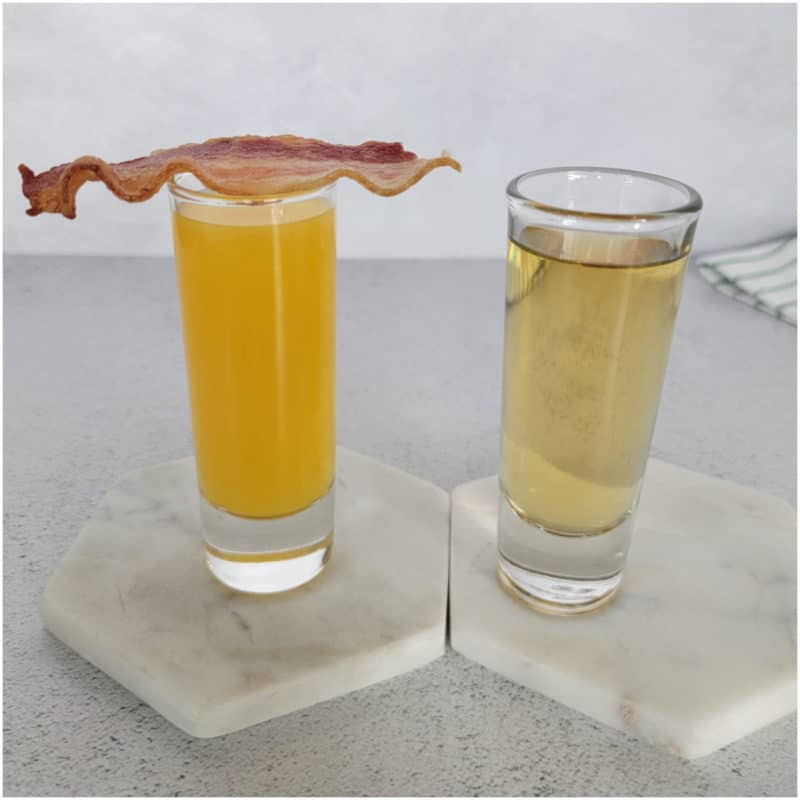 Don't serve a boozy St. Patrick's Day brunch without these quirky shots that get their pancake and maple syrup flavor from a delectable blend of Jameson, butterscotch schnapps, and orange juice. The bacon in this recipe is used as a garnish.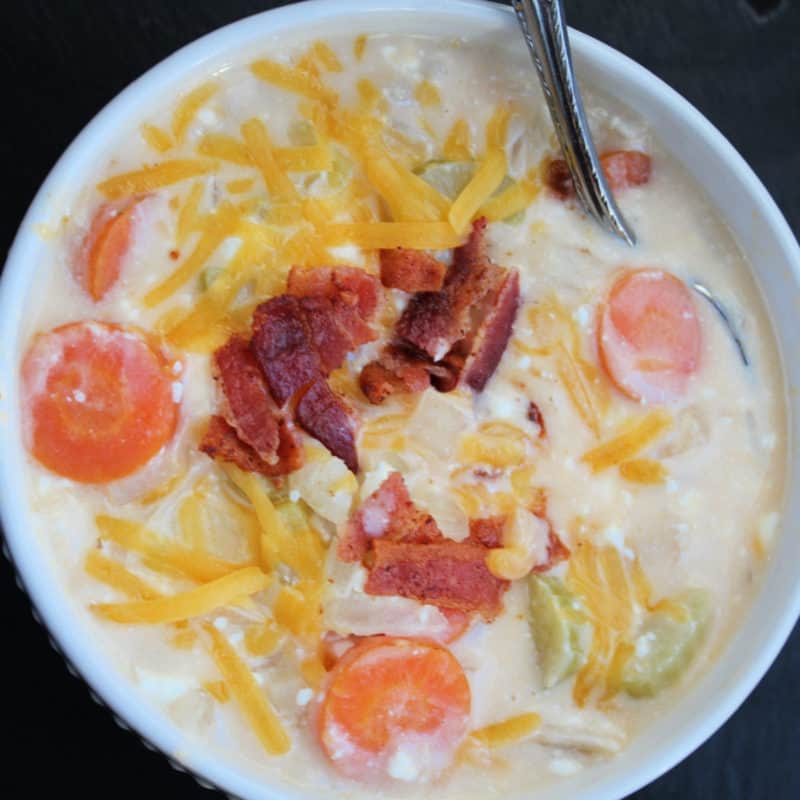 I made several servings of this freezer-friendly, Oktoberfest-approved Crock Pot soup for John before meeting with Proctor and Gamble in Cincinnati in 2014. The cream cheese gives it creaminess, and a bottle of your favorite beer infuses it with flavor. Cheers to that!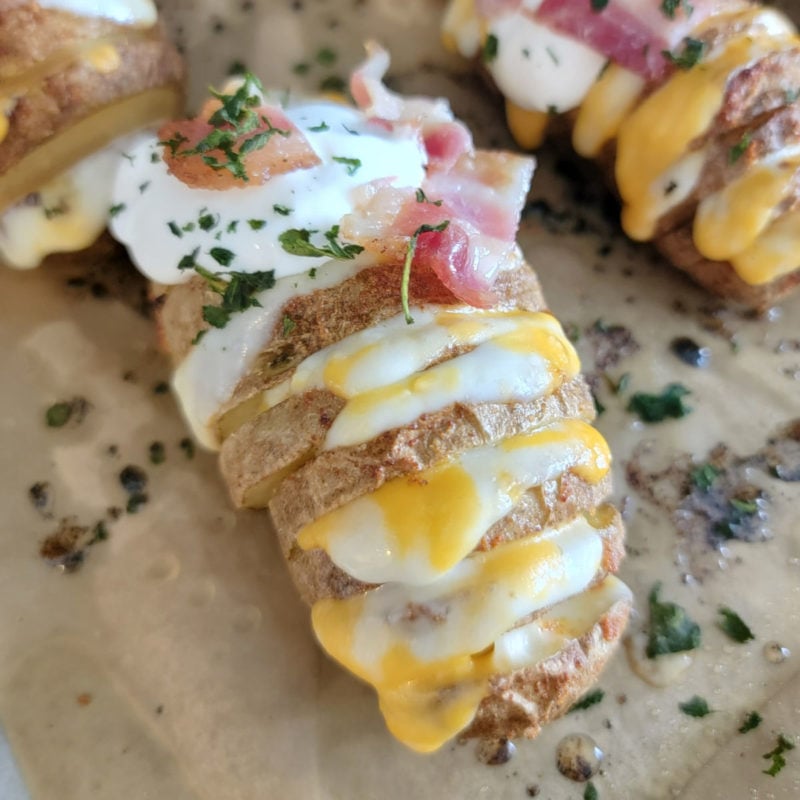 Did you know this fancy, fan-sliced take on loaded baked potatoes comes from the 1953 kitchen of a Stockholm restaurant, Hasselbacken, still open today? Hello, yum, to another addition to our culinary bucket list!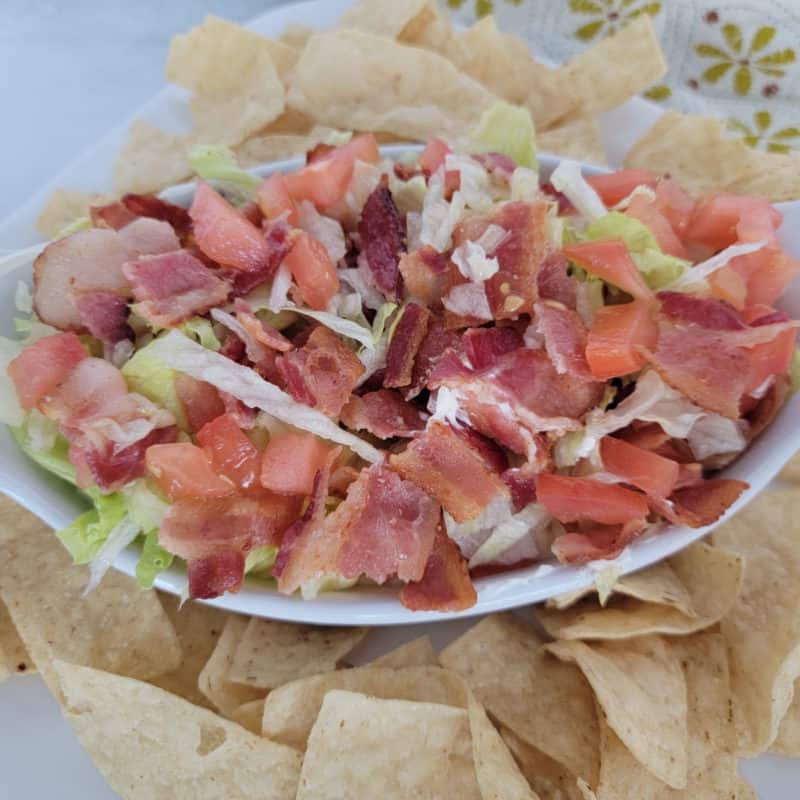 We love this classic sandwich so much that we had to turn it into a party dip for your entertaining pleasure. Bonus - leftovers double as a yummy spread for cold sandwiches and grilled cheese.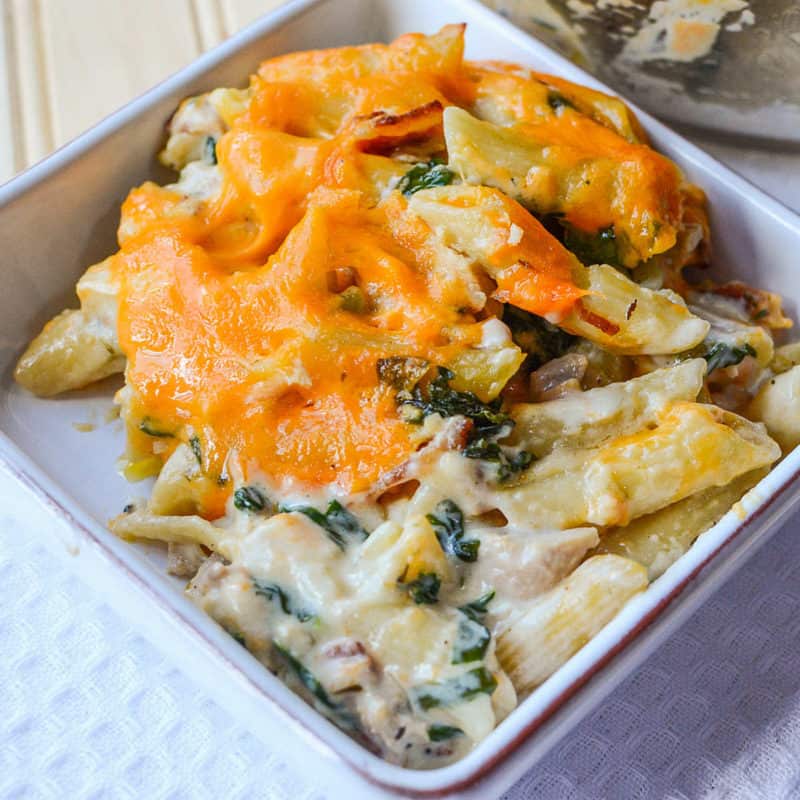 Broccoli is a stellar addition to the spinach in this two-meat pasta casserole if you want extra nutritional value. Any pasta works that can hold up to the heartiness of the dish.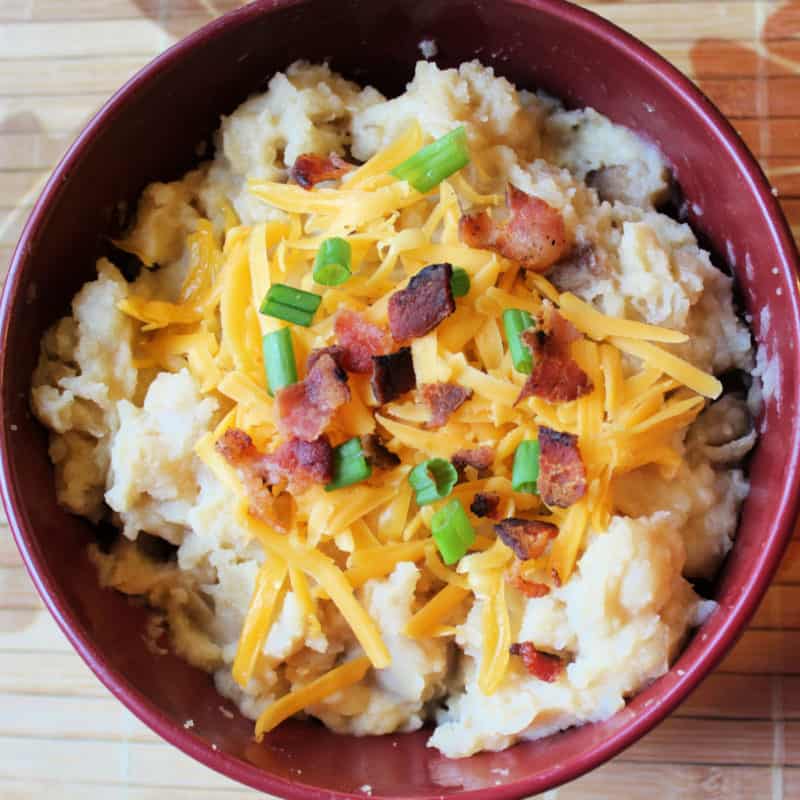 This is the slow-cooker soup version of the iconic comfort food we all know and love…need we say more? The chopped bacon topping adds a savory saltiness that contrasts nicely with sharp or extra-sharp cheddar cheese.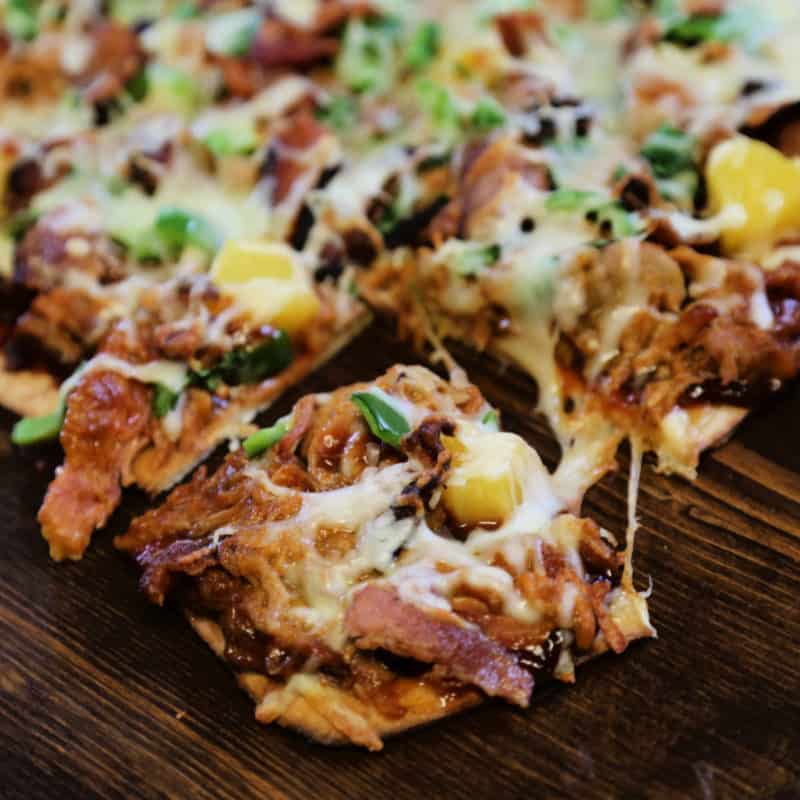 With the help of quality premade pulled pork and pizza crust products, you can have a restaurant-level flatbread on the table in under half an hour. The jalapeños help amplify the spicy-sweet factor of this pizza, while the pineapple chunks pair well with the pork and taper some of the heat.
We are working on a ton more bacon recipes including bacon-wrapped dates, bacon-wrapped chicken, maple bacon donuts, bacon guacamole, bacon-wrapped scallops, and so many more.
Favorite Kitchen Tools
Heat resistant potholders - A couple of years ago, we had a fire scare when we didn't realize we had turned a burner on, and a cloth potholder caught fire. Thankfully we walked by the kitchen and saw the smoke and were able to get it out ourselves. Since then, we have only used these heat-resistant potholders.
Baking Sheets - We are huge fans of these baking sheets with sides. You don't have to worry; you will remove the cookies from the oven and have them slide right off.
Microwave Silicone cover - I swear by these lid covers to help prevent butter splatters when melting butter in the microwave. I have had way too many butter explosions while baking. These lid covers help keep the butter in the bowl and not on the roof of your microwave.
Vegetable chopper - This is a huge time saver for chopping veggies.
Large Mixing Bowl - We are big fans of this glass batter bowl that has a handle. It makes it easy to mix ingredients and keeps the mixing bowl steady on the counter.
Kitchen Tongs - We highly suggest getting a good pair of kitchen tongs to remove items from the air fryer and save your hands from getting burned.
Great Recipe Collections
30+ Casserole Recipes - Delicious casseroles everyone will love!
Ground Beef Crockpot Recipes - Easy Ground Beef Crockpot Recipes perfect for every occasion! From family dinners to potlucks these ground beef recipes are perfect!
Olive Garden Recipes - Including soups made in the slow cooker and all of your restaurant favorites.
Bisquick Recipes - Everything from breakfast to snacks, to comfort food, and more! All of these recipes with Bisquick are made with simple ingredients and are quick and easy recipes!
Leftover Ham Recipes - Are you wondering what to do with Leftover Ham? Don't worry; these leftover ham recipes are perfect for making the most of your holiday ham!
Check out all of our Cocktail Recipes
Do you love recipes? Check out our copycat recipes, dessert recipes, and our CrockPot Recipes.
Follow Tammilee Tips on MSN, Facebook, Instagram, and Pinterest, for all of our recipe posts.