Juicy, sweet, and balanced with a hint of acidity, cheery cherries are a natural star in baked goods during the balmy summer months. These cherry pie filling recipes, which range from Crock Pot favorites to boxed cake mix treats, are made instantly with ruby red cherry pie filling in a can, but they can also be made with any quality pie filling you have.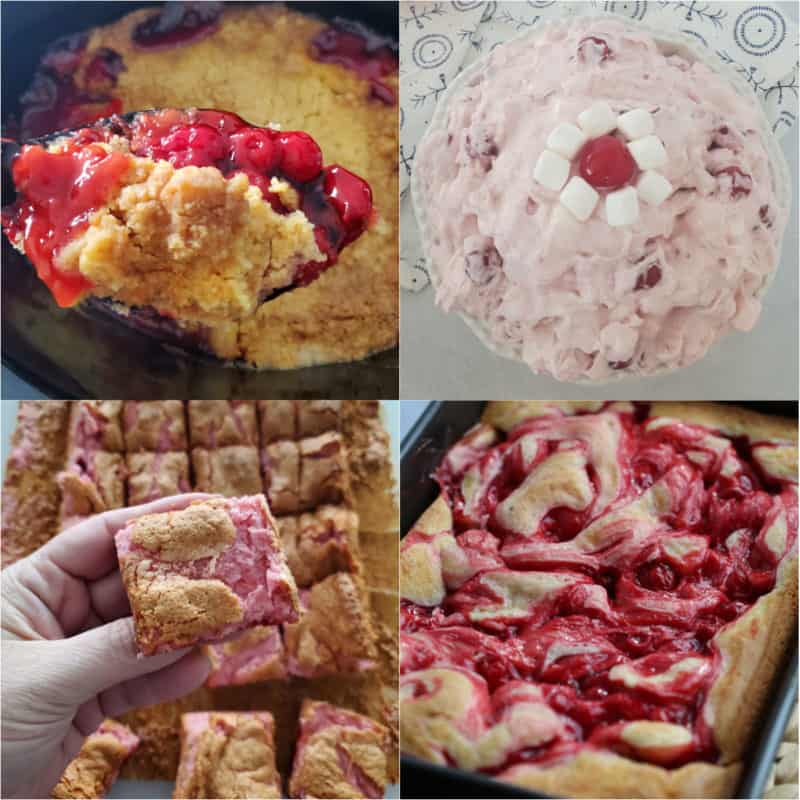 Easy Cherry Pie Filling Recipes Everyone Can Enjoy!
How Is Cherry Pie Filling Made?
Canned pie filling emerged alongside post-World War II demand for products like instant pudding mix and ready-made pie crust. It is typically a combination of fruit, water, sugar, cornstarch, and other ingredients simmered on low heat until soft and syrupy. Cherry pie fillings, for instance, use fresh or frozen pitted tart cherries.
Some homemade cherry pie filling recipes use a few drops of almond extract to complement the naturally sweet-tart profile of cherries. Canned cherry pie filling, which tends to be sour, doesn't require extra prep unless you want to reduce the consistency and thicken the sauce.
Did you know that the United States Code of Federal Regulations imposes strict regulations on cherry pie filling? According to their quality standards for premade cherry pie, the filling must be at least 25 percent of the pie weight, and no more than 15 percent of the cherries are allowed to contain blemishes.
Is Cherry Pie Filling Gluten-Free?
Most cherry pie fillings are safe for a gluten-sensitive diet, as none of their ingredients contain gluten. However, be sure to select a brand with a gluten-free label if you are concerned about cross-contamination.
Is Cherry Pie Filling Vegan?
Yes! Cherry pie filling is generally safe for a vegan diet. None of its ingredients are derived from animals. Always check the label to ensure you're not harming any animal friends.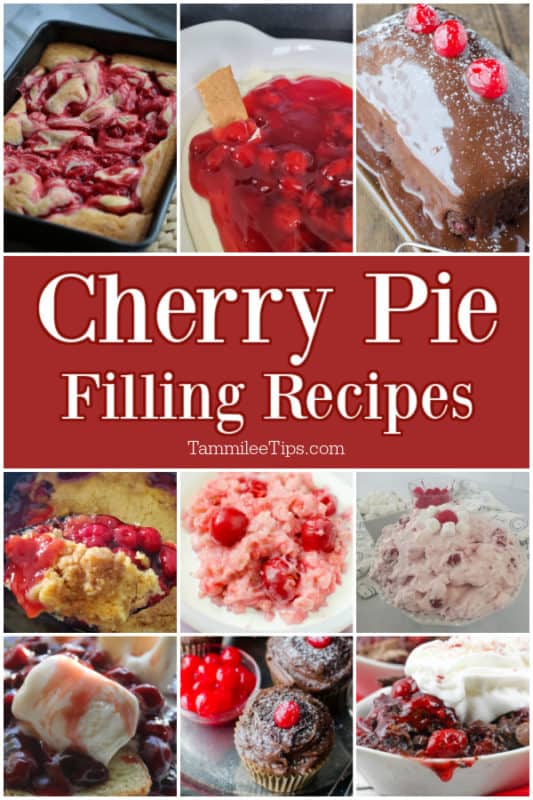 Which Cherry Pie Filling Is Best?
The cherry pie filling selection near you may vary depending on your location. Here are some popular brands you may find at your local grocery store.
Duncan Hines Comstock Original Country Cherry
At six ingredients, this is the closest to homemade you can get in can form. This trusted brand also makes 32 canned pie filling flavors in apple, blueberry, raspberry, strawberry, peach, and more, making it a no-brainer if you want to swap the cherry for another fruit.
Duncan Hines Comstock also makes cherry pie filling in the following varieties:
No Sugar Added Cherry
Simply Cherry
More Fruit Cherry
Available on Amazon.
Solo Cherry Cake & Pastry Filling
Even though it has no added sugars, this cherry pie filling is sweeter and more pureed in consistency than other pie fillings.
Available on Amazon.
Lucky Leaf Cherry Fruit Filling & Topping
This balanced cherry pie filling is sweet and pleasantly tart, not to mention free of preservatives, artificial flavorings, and high-fructose corn syrup. In addition, the premium version contains 30 percent more fruit than Lucky Leaf's classic offering.
Available on Amazon.
Market Pantry Cherry Pie Filling & Topping
Like many other products from Target's private label, this cherry pie filling doesn't disappoint in taste or value. You can pick up this rave-reviewed cherry pie filling at your local Target.
Storage Tips
Canned cherry pie filling will last about two years when stored in a cool, dry place. Once the can is opened it needs to be enjoyed within 3-5 days.
Cherry Bars: Store in an airtight container on the counter or in your fridge. They'll last a little longer refrigerated. Once cooled from the oven, wrap them in plastic or store them individually in Ziploc bags for on-the-go cherry bars. They generally freeze well when individually wrapped and take about an hour to thaw.
Cherry Pies and Cakes: This dessert isn't known for having a long shelf life - and for reasons other than being delicious. Although some experts differ, cherry pies can keep on your kitchen counter, where they'll remain for about two days, or in the fridge, where they'll keep for up to four days. Always wrap it with foil or plastic before storing it.
Dairy-Based Desserts: Desserts containing heavy amounts of dairy, like cheesecake and fluff salad, tend to refrigerate and freeze well when wrapped in a protective layer of plastic or foil. They will keep in the fridge for up to three days.
Can you freeze cherry pie filling?
Yes, Make sure to use a freezer safe container, mark the date and store for up to 3 months. Thaw in the refrigerator overnight before using.
Delicious Cherry Pie Filling Recipes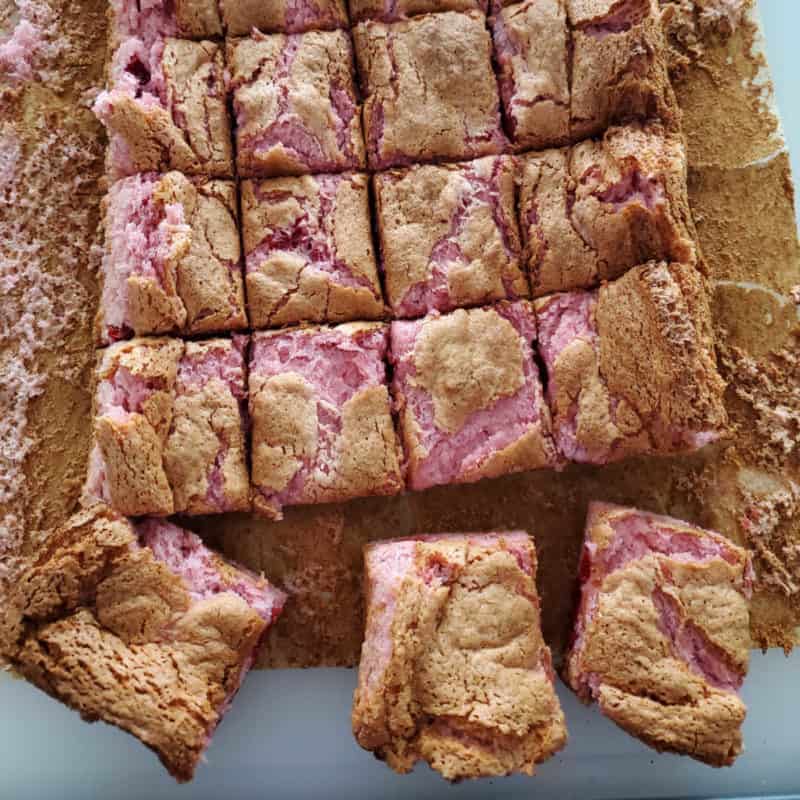 Our super popular 2-ingredient lemon bars and 2-ingredient peach bars inspired these two-ingredient cherry bars. We make ours with food cake mix and cherry pie filling, staples that can be found at almost any grocery store. A tray of these pink-marbled delights makes a beautiful, no-fail treat for your sweetie on Valentine's Day.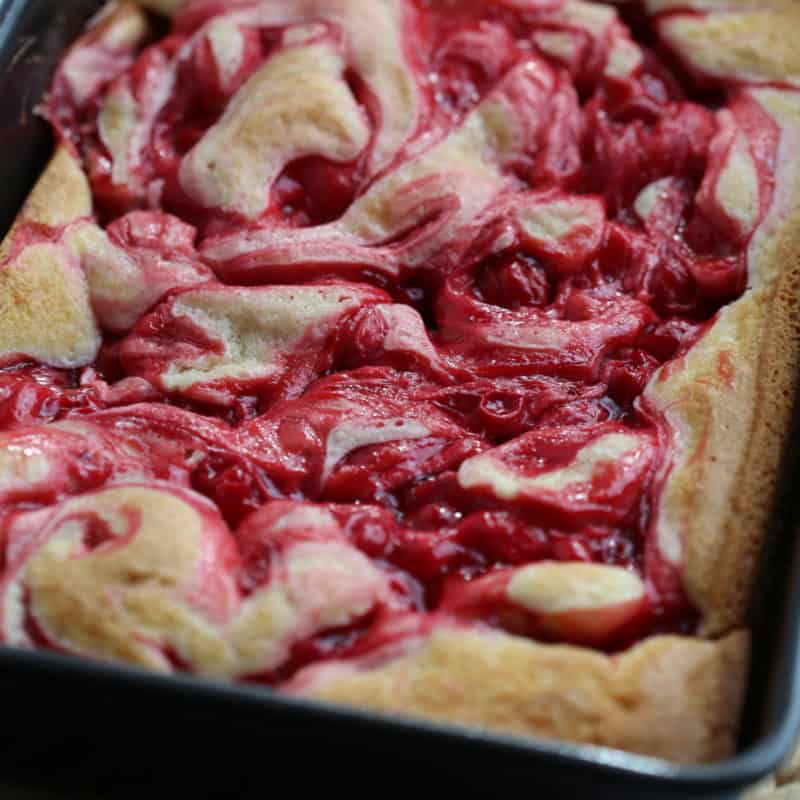 The swirls in this red and white marbled cake are satisfying to observe as they bake in the oven. Enjoy it warm with a scoop of vanilla ice cream on the side.
The red swirls won't be as visible against a darker backdrop, but you can swap the white or yellow cake mix for a chocolate cake mix if you crave extra decadence.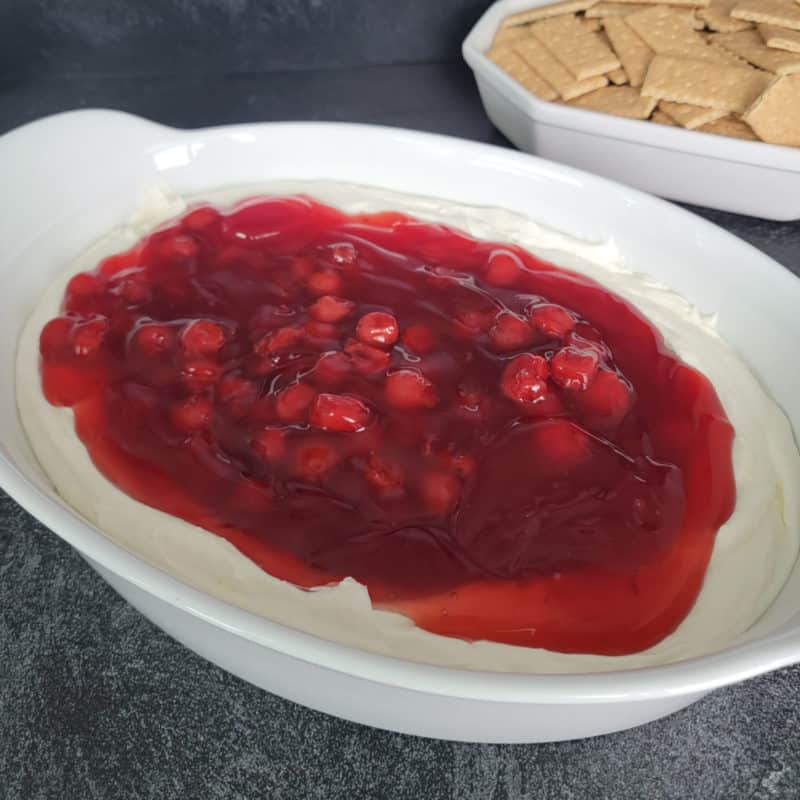 You'll only need four ingredients - cream cheese, sweetened condensed milk, Cool Whip, and cherry pie filling - to make our delectable, no-bake cherry cheesecake dip. Serve it with apple slices, graham crackers, or pretzels on a large baking dish.
We recommend leaving the cream cheese on your kitchen counter for a few hours to bring it to room temperature to make it easier to combine. Consider using a hand mixer or stand mixer to reduce the amount of prep work.
This recipe customizes well using any fruit-flavored pie filling, such as strawberry or blueberry, and any Cool Whip variety you have. Love Cool Whip? Check out our roundup of Cool Whip recipe favorites.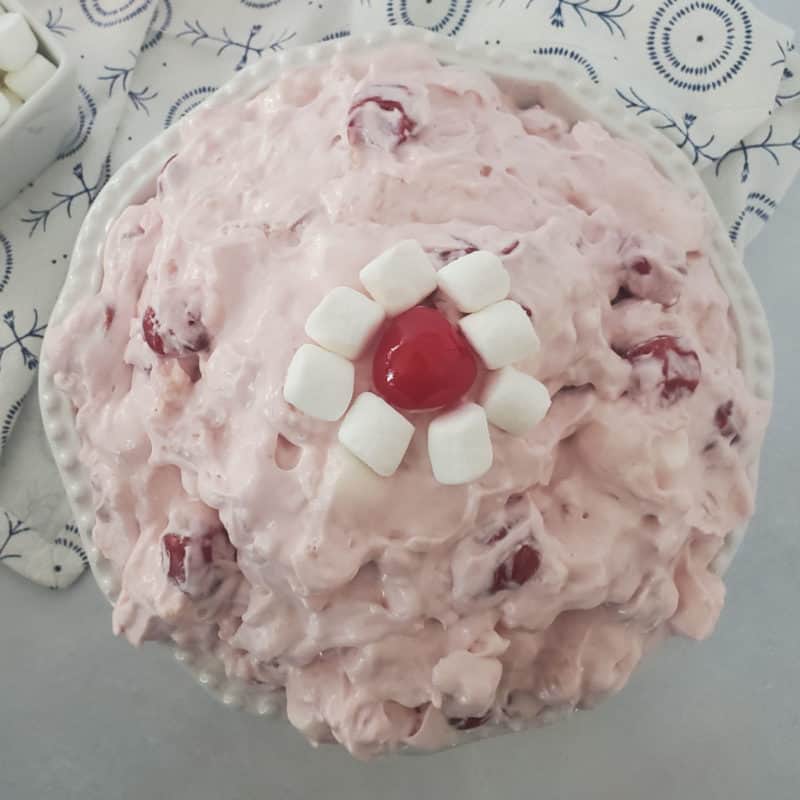 Jello Cool Whip salads are nostalgic delights that bring me back to visits with my grandmother as a younger me. Ten minutes of prep and about of fridge time are all you need for this cherry-pineapple dessert salad made airy and light by Cool Whip and mini marshmallows.
For better mixing leverage, it's best to combine this fluffy potluck mainstay in a large, spacious mixing bowl. Then, turn it into a winner by garnishing it with shredded coconut, chopped nuts, and juicy maraschino cherries.
Plan to make this around Eastertime? Swap the mini marshmallows for multicolored ones for added pops of color.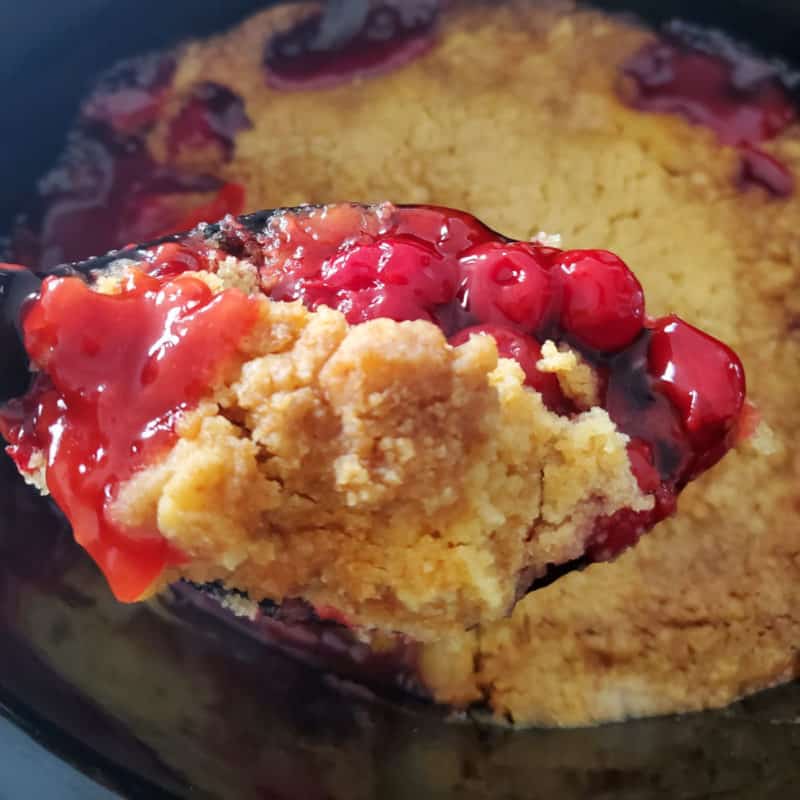 It's hard to believe that this three-ingredient cherry cobbler-like dessert requires just three ingredients - cherry pie filling, yellow cake mix, and butter. Furthermore, legend has it that I'm still trying to get more than a serving since it disappears each time I make it for family.
Aside from your faithful Crock Pot, which takes away much of the cooking labor behind this dessert, the yellow cake mix is one of the shortcuts to this cherry dump cake. Check out this cake mix recipe roundup for more recipes that begin with cake mix.
Can't get enough of this easy-to-make dump cake? Check out our complete collection of dump cake recipes.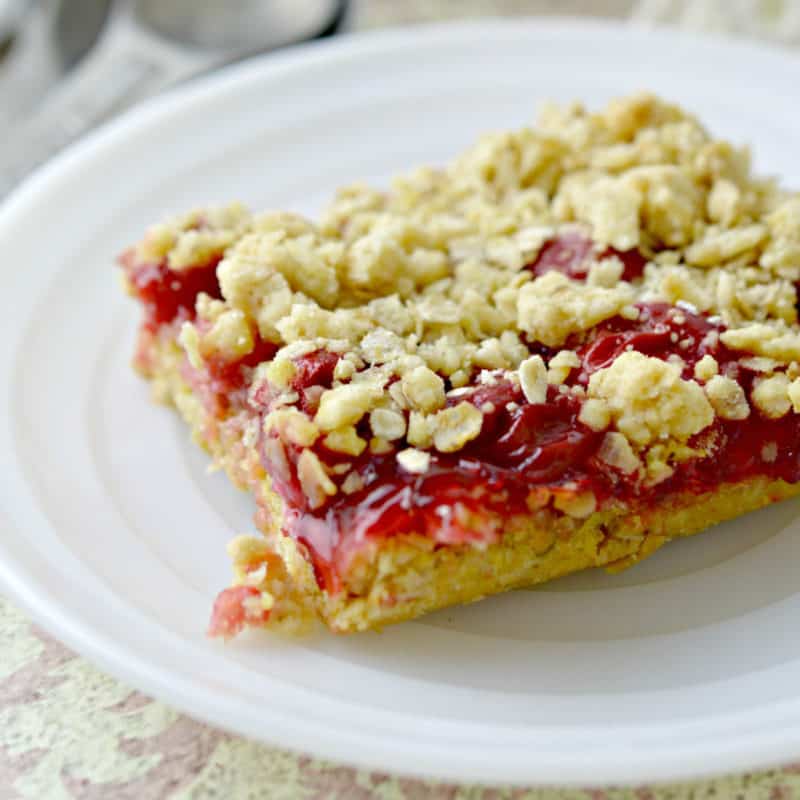 Springtime baking is always an excuse to clear out the pantry and get creative in making recipes with ingredients that haven't seen the light of day for some time, and baking is one of my favorite year-round pastimes.
With only four pantry essentials, these cherry cake bars are delightful as a coffee cake. We like topping ours with crumbled oats and whipped cream or Cool Whip.
We've successfully paired the flavors of chocolate and cherry with chocolate cake mix to create an indulgent, cobbler-like V-Day treat. The suggestion to use chocolate cake mix came from one of our loyal readers.
Pair this yummy, chocolatey treat with vanilla ice cream, whipped cream, drizzled chocolate sauce, or even all three. You can even up the ratio of cherries if you enjoy these bite-sized, heart-shaped fruits.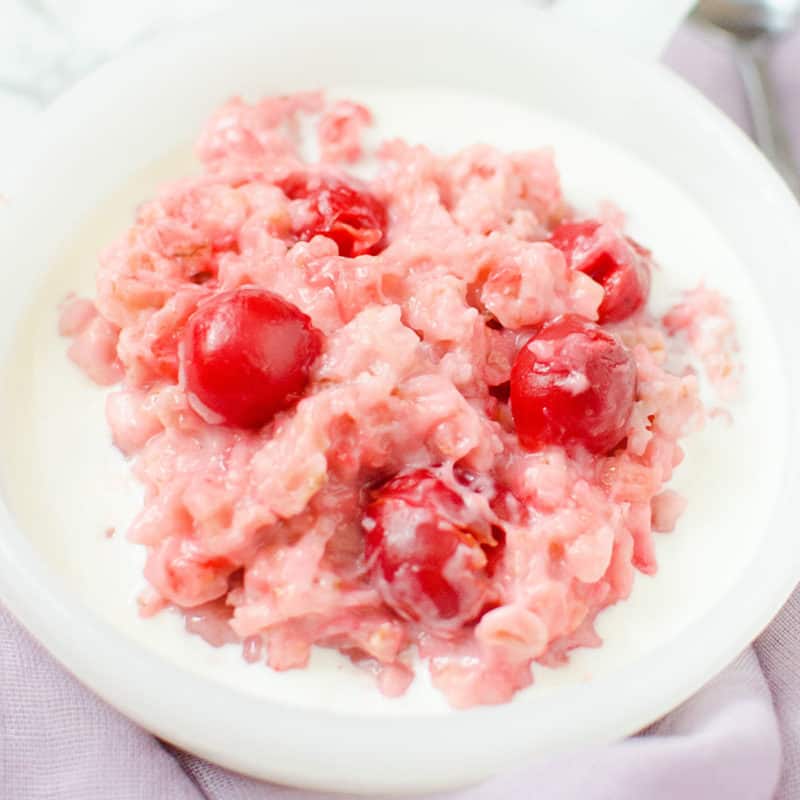 Plain oats get a tasty, cherry-red facelift in this Crock Pot cherry oatmeal made with powdered sugar, water, and a can of cherry pie filling. It's easy to picture this jazzy, candy cane-colored oatmeal at Christmas brunch, and we think it's best enjoyed with a steaming mug of Crock Pot White Hot Chocolate.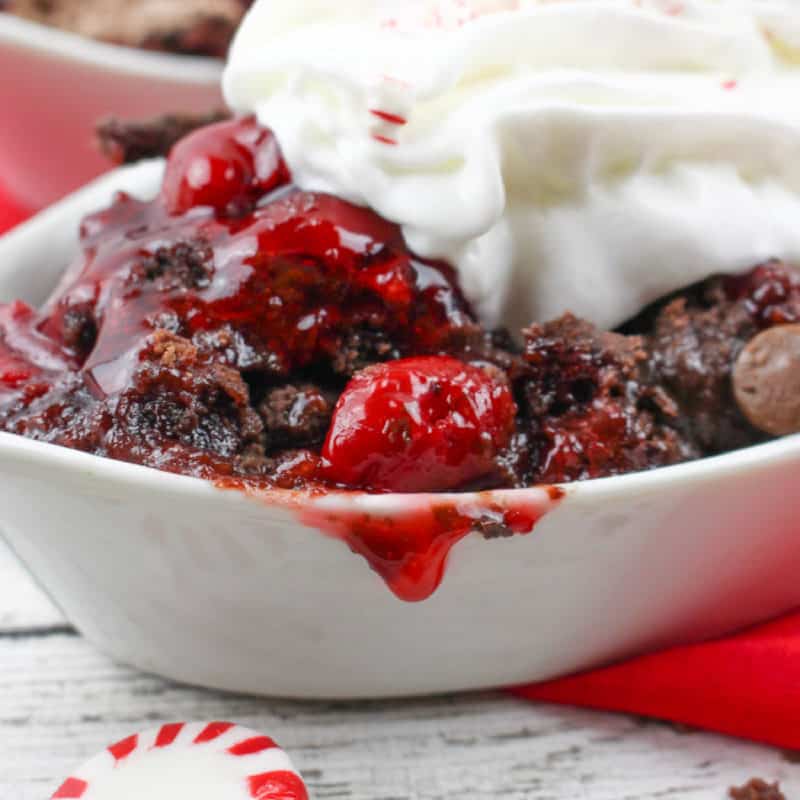 Our chocolate peppermint cherry dump cake is ready to delight at your next holiday gathering. However, unlike our other dump cake delights, which come together in your slow cooker, we changed things up by baking this in the oven. It looks beautiful with whipped cream and festive crushed peppermint candy pieces.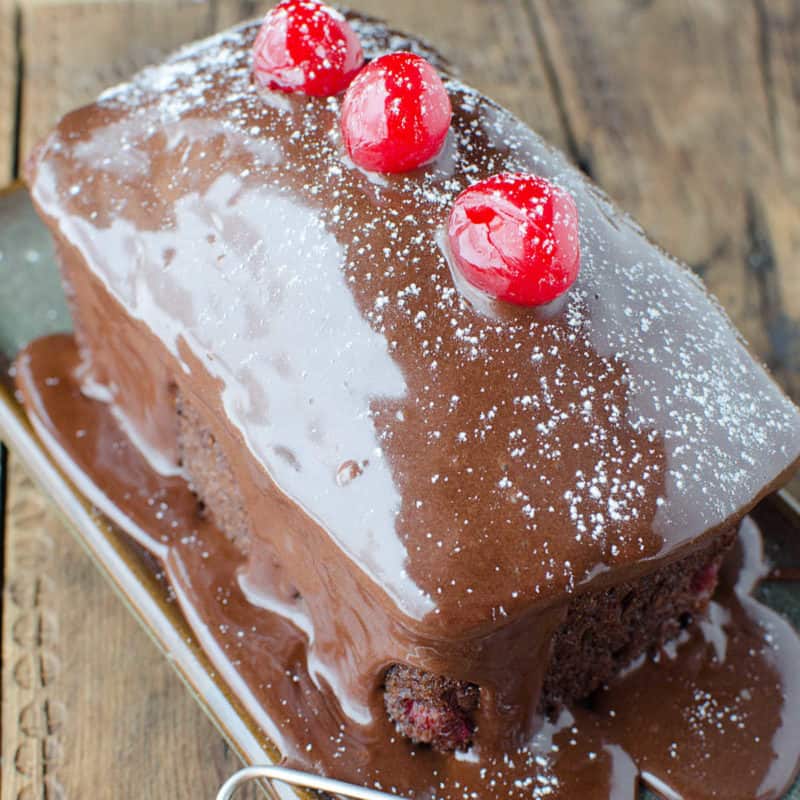 These Mini Black Forest Cakes are a pick-me-up for those days when a mini cake makes life more doable. One box of chocolate cake mix, one can of cherry pie filling, and one tub of chocolate icing make two mini loaves, so use this ratio if you plan to downsize or upsize the recipe.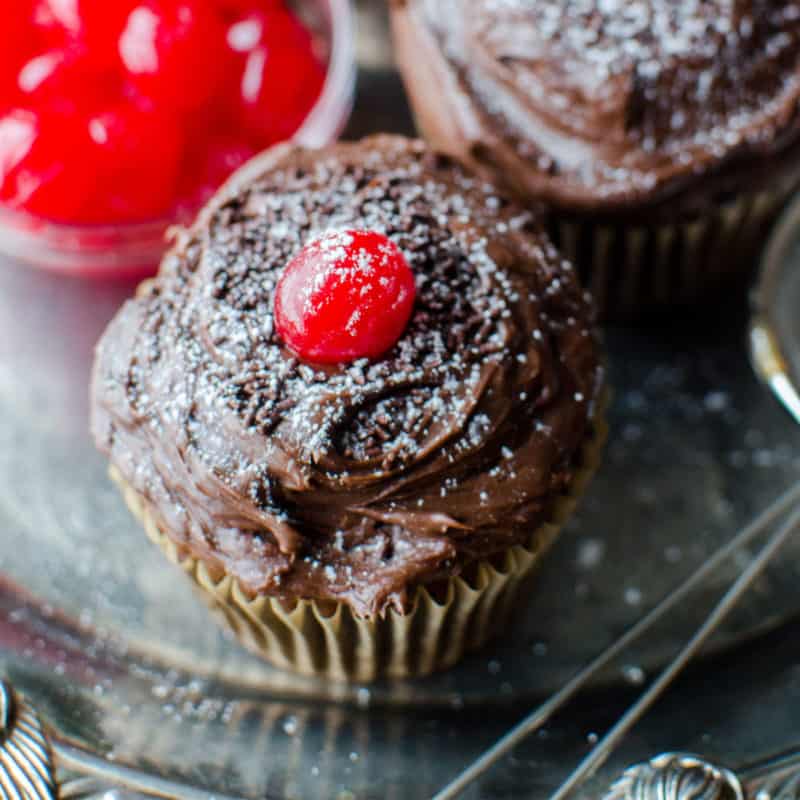 These black forest cupcakes were inspired by the many pieces of authentic Black Forest Cake we ate on our trip to the Black Forest region of Germany. We used a dozen-muffin pan and cupcake liners for this recipe. We also recommend heat-resistant potholders to avoid kitchen accidents.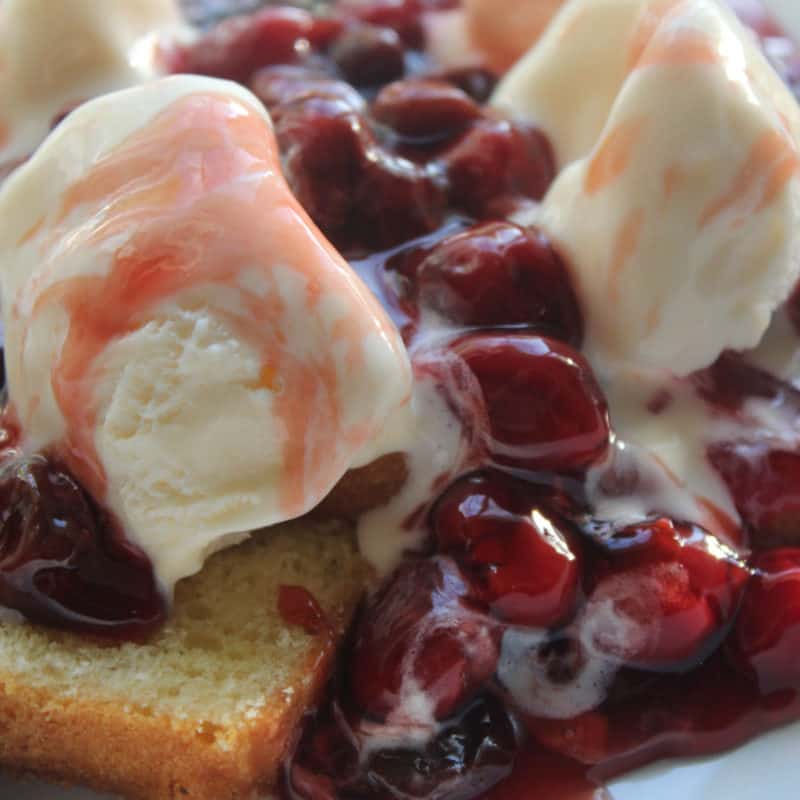 Cooking and baking are acts of love in our household, and I made these for John after he subtly (or not-so-subtly) mentioned that we hadn't had this cherry-filled dessert since our last cruise. It is yummy served over a moist, crumbly cake, like pound cake or chocolate cake, and with vanilla ice cream or whipped cream.
Additional Recipe collections
We hope you enjoyed these Cherry Pie Filling recipes and found a few that sound amazing. Here are a few of our favorite recipe collections!
Easy Cake Mix Recipes - 40+ Recipes that use cake mix to create delicious desserts and more!
Strawberry Recipes - Great strawberry recipes including drinks, desserts, and more!
Cool Whip Recipes - You will love how many ways you can use Cool Whip in Recipes.
Cream Cheese Recipes - Check out how you can turn a block of cream cheese into something epic!
Dump Cake Recipes - Tons of dump cakes that take minutes to prepare!
Printable recipe card instructions are available in each individual recipe post.
Nutrition information, including calories, protein, calcium, carbohydrates, fiber, vitamin c, potassium, cholesterol, sodium, trans fat, monounsaturated fat, polyunsaturated fat, and more, will vary depending on the products used.