Roche Harbor is located on the northern tip of San Juan Island. The town of Roche Harbor is a cute, quaint village with great shopping and restaurants. We spend a few hours in Roche Harbor and really enjoyed exploring.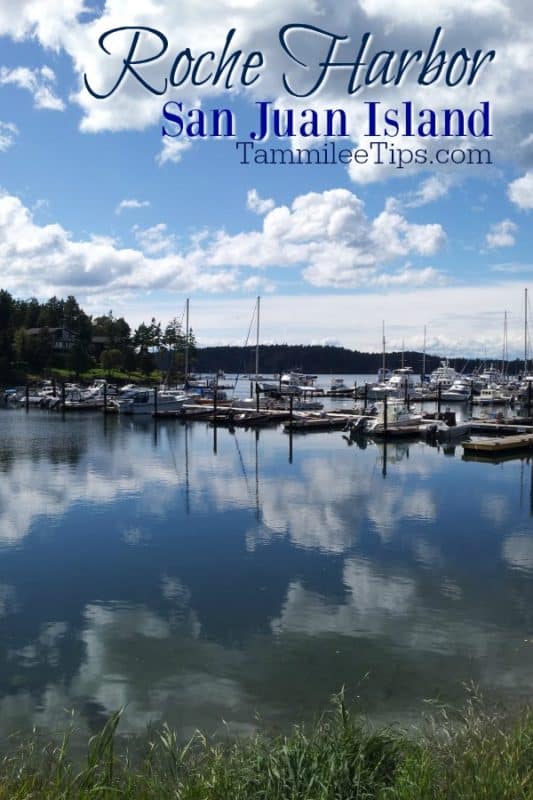 Roche Harbor
Roche Harbor is a tiny little town that can easily be wandered through on foot. The main portion of the town is flat land with easily accessible walking paths. Some of the hotels and condos are up quite a hill but the main part of town is super easy to walk through. There is a beautiful garden right by the marina.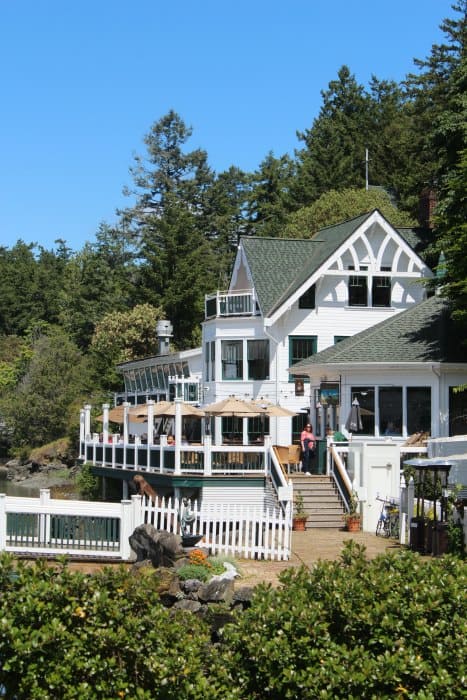 We had lunch at the Madrona Grill right on the water. They have an amazing deck overlooking the marina and shoreline. Our food was great. The one thing I would not suggest is the Famous  Fluffy Duck cocktail. It sounded so good on the menu but did not taste good when it arrived.
It is not a cheap drink and sadly we were not able to finish it due to the taste.  John had the lamb burger and said it was really good. I had a Margarita pizza and it was amazing! The pizza crust was super thin and tasted homemade.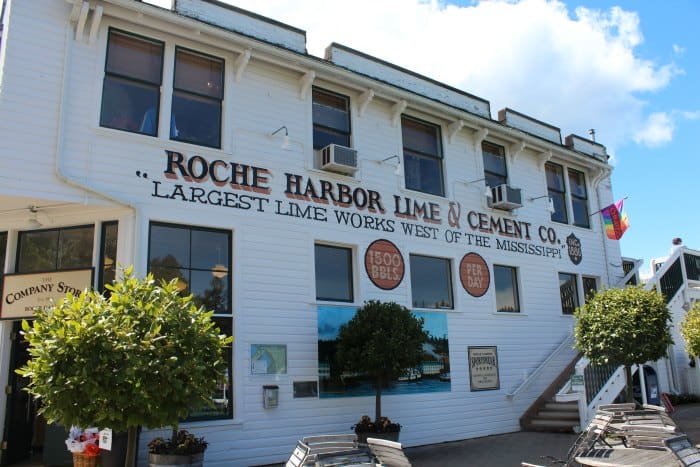 The company store was the headquarters of the Roche Harbor Lime and Cement company. The Roche Harbor Lime and Cement Company was the largest lime works west of the Mississippi. This industry brought workers in and created the city of Roche Harbor.
The Company Store has a little bit of everything in it. You can find groceries, tourist items, fishing supplies, and more in the store. The prices were pretty good considering the location.  The business license issued to Roche Harbor Lime and Cement Works was one of the first business licenses issued in Washington State back in 1889.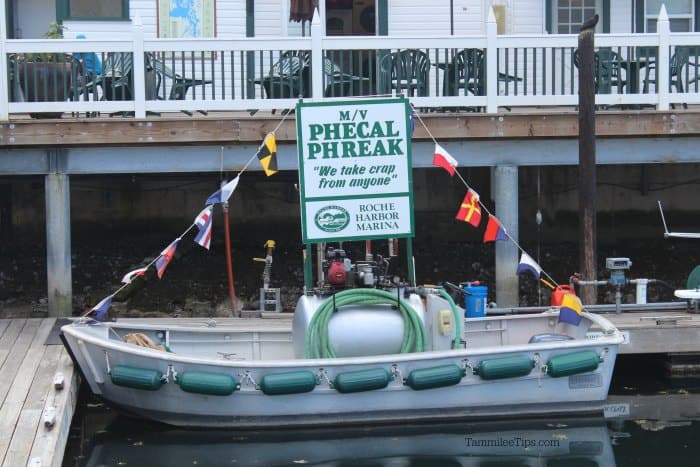 Just in case you need it the Phecal Phreak is available at the harbor. 🙂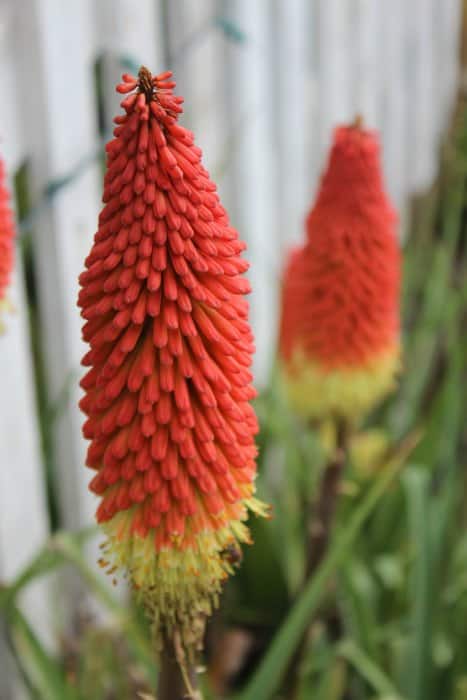 The garden areas around Roche Harbor are wonderful. You can wander through the gardens and enjoy a great view of the water. There are benches and seating available to just sit back and relax. I had a great time taking pictures of flowers in the gardens.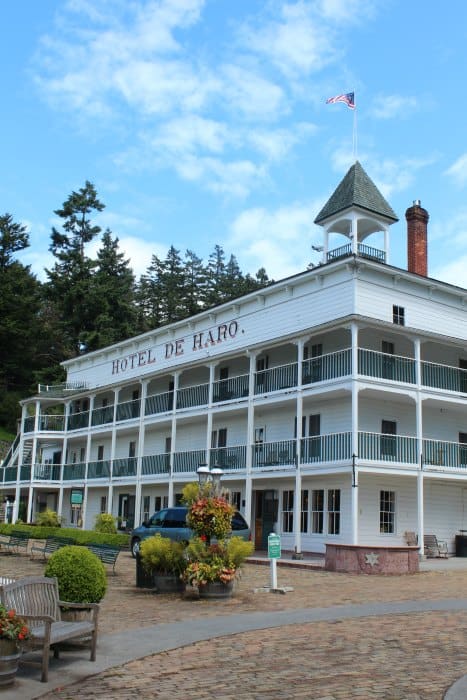 It is reported that President Theodore Roosevelt slept at Roche Harbors Hotel De Haro twice back in 1906 and 1907.  John Wayne's custom over-size bathtub is still in use at the Hotel de Haro. John Wayne used to be an annual visitor to the marina and resort.
Roche Harbor is a fantastic place to spend a few hours wandering during a visit to the San Juan Islands. You can easily see the town and attractions within a few hours.
Roche Harbor is one of our favorite things to do in San Juan Islands. It is a gorgeous area to spend the day exploring and relaxing.
Additional Washington Travel Resources
San Juan Island National Historical Park
Check out all of our Washington State Travel Guides