Summer is finally here and it is time to head outside and soak it in! We wanted to share our favorite places to eat outside in Spokane. These restaurants have great patios, decks or spaces to soak in the sunshine and enjoy the amazing weather we are having in Spokane.
One of our goals this year is to share more of our favorite Spokane Restaurants. We have been living in Spokane for over 15 years and have sadly not done enough writing about the city. Be on the lookout for more posts about Spokane and the Pacific Northwest. While we love traveling the world we want to make sure and share our hometown too. Don't worry we will still be sharing our favorite places around the world we just want to add in a bit more PNW to the blog!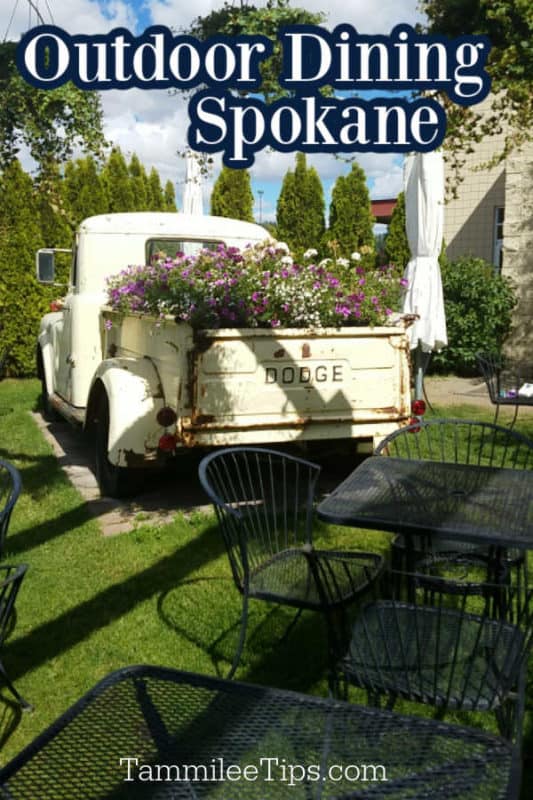 Great Outdoor Dining Spokane Guide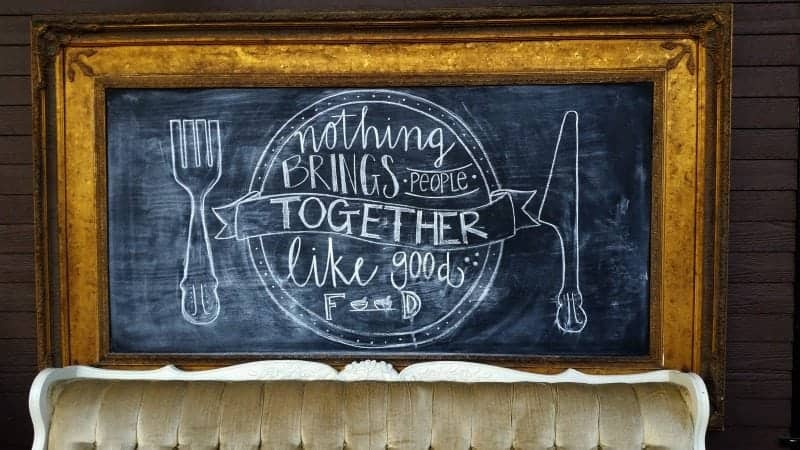 Chaps Restaurant 
Chaps is one of our favorite Spokane restaurants! The food is always so good and they have a great outside dining area. You can enjoy dining inside the super cute restaurant or outside at a table surrounded by beautiful plants. Make sure and plan for a bit of a line since Chaps is super popular but so worth waiting for!
Address: 4237 Cheney Spokane Rd, Spokane, WA 99224
phone - (509) 624-4182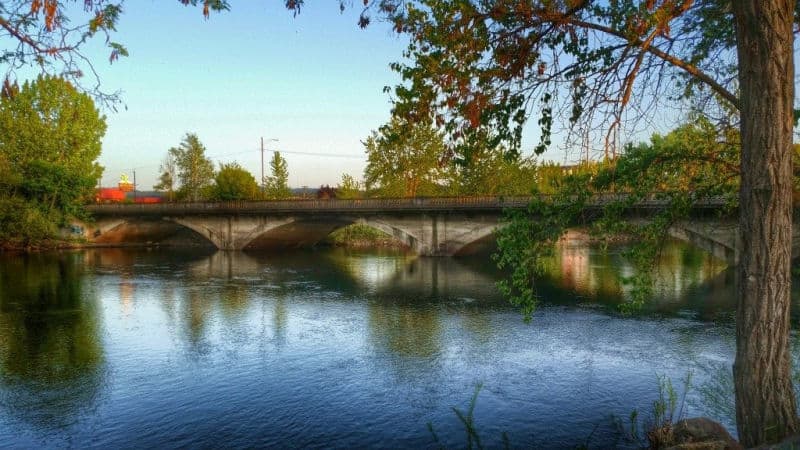 No-Li Brewery
No-Li Brewery has a great outdoor patio that overlooks the Spokane River. You can grab a seat at a picnic table or enjoy a glass of beer in an Adirondack Chair by the water.
Address: 1003 E Trent Ave #170, Spokane, WA 99202
phone - (509) 242-2739
Clinkerdagger Restaurant
Clinkerdagger's Restaurant may have one of the best views of the Spokane River you can get. Located near the Spokane Area you may be surprised by the gorgeous deck behind Clinkerdaggers. We do suggest calling or checking for reservations ahead of time. Clinkerdaggers is really popular, especially on a gorgeous summer evening.
Address: 621 W Mallon St, Spokane, WA 99201
Phone - (509) 328-5965
Anthony's Homeport
Anthony's is also located right on the Spokane River near downtown Spokane. Known for fresh flown in Alaskan seafood Anthony's is the perfect place to relax and enjoy a gorgeous Spokane evening. The restaurant has an amazing deck that overlooks the Spokane River and Riverfront Park. You may want to call for a reservation on gorgeous summer evenings especially on Friday and Saturday nights.
Address: 510 N Lincoln St, Spokane, WA 99201
phone - (509) 328-9009
The Elk
Located in Brown's Addition the Elk is the perfect casual restaurant. The Elk has a small patio in the front of the restaurant that is super comfortable and casual. A lot of local residents will ride their bike to the restaurant and enjoy a cold glass of beer.
Address: 1931 W Pacific Ave, Spokane, WA 99201
Phone - (509) 363-1973

Picnic at Arbor Crest
Arbor Crest does not have its own restaurant but you can pack a picnic, pick up a bottle of wine and relax on the grounds.  We love picking up cheese, crackers and a sweet treat from a local market and heading to Arbor Crest. In the summer they have an amazing summer concert series and events held on the grounds.
Address - 4705 N Fruit Hill Rd, Spokane, WA 99217
Phone - (509) 927-9463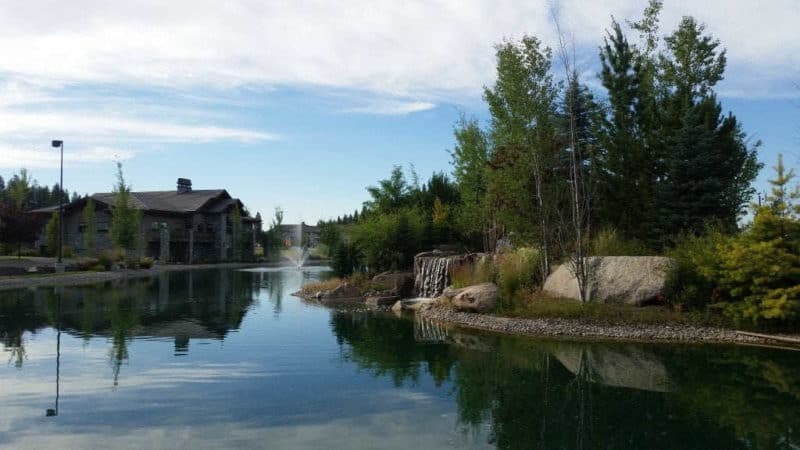 Twigs
There are a couple of Twigs locations in Spokane. The north Spokane Twigs has a large deck that overlooks this pond and fountain. This is the perfect summer date restaurant! The food is amazing, the atmosphere is relaxed and they have a large selection of martinis! What more could you ask for!
Address: 401 E Farwell Rd, Spokane, WA 99218
Phone - (509) 465-8794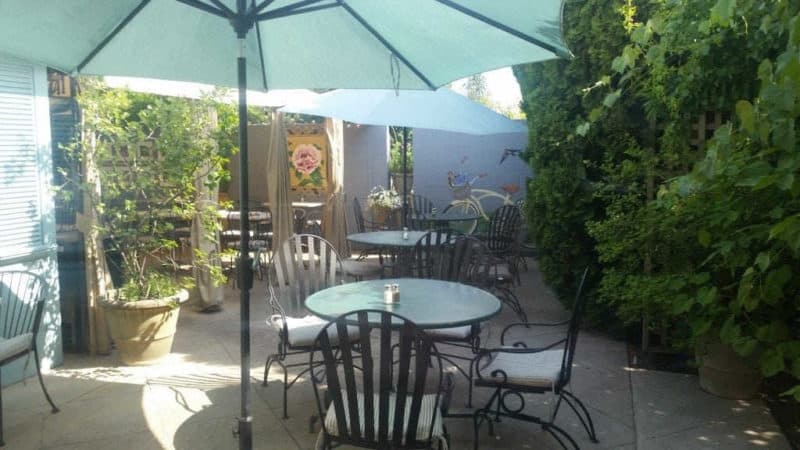 Luna
Luna is tucked away on the top of the South Hill and serves truly amazing food. This is one of our favorite restaurants in Spokane that we just don't make it to enough. The outdoor patio is beautiful! I love that the restaurant has its own herb garden at the back of the restaurant. You can enjoy foodie food while relaxing on a gorgeous summer evening.
Address: 5620 S Perry St, Spokane, WA 99223
Phone - (509) 448-2383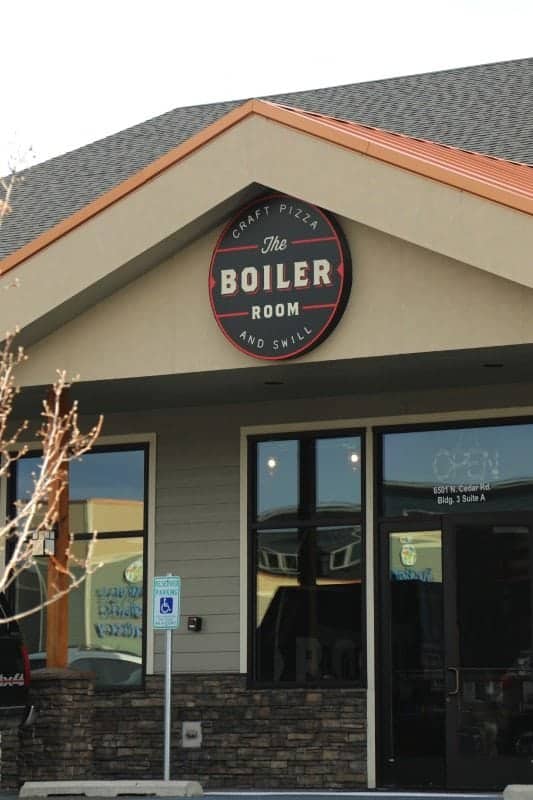 Boiler Room Craft Pizza and Swill
Located in Five Mile the Boiler Room Craft Pizza is fantastic. They have a nice outdoor seating deck that overlooks well Five Mile. It is not the best view but the pizza is great and the atmosphere is a lot of fun.
Address: 6501 N Cedar St, Spokane, WA 99208
Phone - (509) 863-9213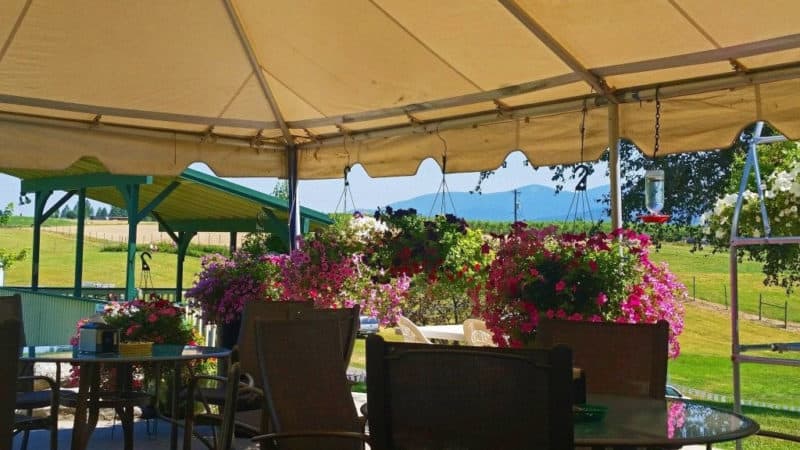 Country Kitchen at Harvest House in Greenbluff
A bit outside of Spokane but easily accessible for a great meal the Country Kitchen at Harvest House offers a beautiful view over the fields. Depending on the time of year you are visiting you can find fresh apples, cherries, peaches, pumpkins and so much more. The pumpkin donuts are not to be missed!
Address: 9919 E Greenbluff Rd, Colbert, WA 99005
Phone - (509) 238-6970
Do you have any favorite places to eat outside in Spokane? Let us know what Spokane Restaurant we should check out next!
Additional Spokane Food Guides
Best Pizza Spokane Guide - coming soon
Best Hamburger Spokane Guide - Coming Soon
Check out all of our Spokane Travel Guides