As a resident of Spokane, Washington I figured it was time to share our Ultimate Spokane Restaurants Guide! These are our favorite best restaurants in Spokane!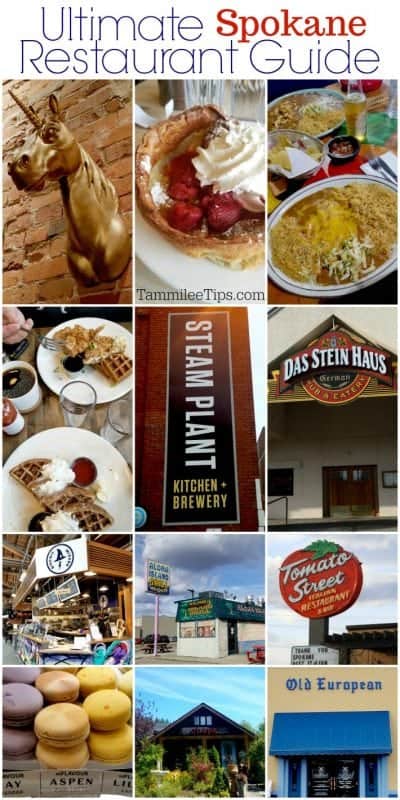 Ultimate Spokane Restaurants Guide
We took it upon ourselves to visit as many restaurants as we could to make sure that we only told you about the best or the ones that were worth visiting. That being said there are many restaurants we still plan to visit so this guide will be updated as we explore more restaurants.
If you have a favorite restaurant we haven't visited please send us a note and let us know! We want to make sure this Spokane Restaurant Guide has the best restaurants to visit and spend your hard earned money at!
You will find quite the mix of Restaurants in Spokane from fine dining to cheap eats! There is truly a restaurant for everyone in this great city!
You will notice that there are not many chain restaurants listed in this Ultimate Spokane Restaurant Guide. I wanted to focus on local restaurants that you can't find in every city you visit.
A few of the restaurants have expanded to include multiple locations which is noted in their descriptions.
Are you ready to check out the best restaurants in Spokane!!!
Downtown Spokane Restaurants
If you are visiting Downtown Spokane be prepared to feast and have a hard time choosing which downtown Spokane Restaurant you want to enjoy! Spokane's restaurant scene has grown and prospered so much in the past 15 years that I have lived here. There are so many delicious restaurants to choose from in Downtown Spokane. From foodie restaurants to local hangover cures you can truly find something for everyone to enjoy.


Gilded Unicorn
The Gilded Unicorn is located in the basement of the historic Montvale Hotel in Downtown Spokane. This restaurant is quickly becoming one of our favorite Downtown Spokane Restaurants for date nights. The menu is fantastic and offers a variety of delicious options.  The Gilded Unicorn is the perfect blend of modern cuisine with fanciful fairytale influences. From the gilded unicorn heads that great you as you walk down the stairs to the mismatched serving dishes this restaurant is a crown jewel and so worth visiting. Make sure and give them a call to see if they are packed. The restaurant is not very big so make sure you can get a table when you want one!
Favorite Menu Items
Cocktail - Tiki Dejour or Pink Elephant (Gin, Maraschino, Blackberry, Grapefruit, and Lime)
Appetizer - Bocce Rolls (Garlic Confit and Mozzarella stuffed rolls)
Entree - Tater Tot Casserole (Braised Brisket in a mushroom cream sauce, baked with tater tots, cheddar, and onions) or Unicorn Mac and Cheese
Dessert - Frozen Peanut Butter Pie
Address: 110 S Monroe St, Spokane, WA 99201
Website - www.gildedunicorn.comPhone - (509) 309-3698

Steamplant Grill
You can't miss the 225-foot twin smokestacks as you drive anywhere near Downtown Spokane they are an icon of the city and the home to the Steamplant Grill. Recently renovated and reimagined for 2018 the Steamplant Grill offers delicious handcrafted foodie food that features many local flavors. The Steamplant Grill is also a Spokane brewery and has been brewing great local beers since 1999. Using local and regionally sourced grains and hops to produce a great variety of beers. Including a Huckleberry Harvest Ale that is the perfect Northwest Beer
Menu Favorites
Appetizer - Fire Roasted Corn Bread (Anaheim chiles, Tillamook cheddar, creamy honey butter )
Entree - Smokestack Burger (signature burger blend, Tillamook cheddar, crispy onions, candied bacon, boilermaker BBQ sauce, garlic aioli with house fries)
Wood Fired Pizza - Granny Smith Apple & Fig (granny smith apples, fig jam, sweet caramelized onions, arugula, creamy goat cheese, balsamic drizzle)
Address - 159 South Lincoln, Spokane, WA 99201
Website -  SteamplantSpokane.com
Phone  - (509) 777-3900
Mizuna Restaurant and Wine Bar
Mizuna's Restaurant offers a seasonal menu that features fresh local organic ingredients. They offer a great vegan and vegetarian menu along with meat items. Mizuna's has been in Downtown Spokane for over 20 years serving delicious meals. All meat products are prepared on separate surfaces and cooked on a separate grill to make sure that vegan and vegetarian food is cooked separately.
Address: 214 N Howard St, Spokane, WA 99201
Phone - (509) 747-2004
Website - Mizuna.com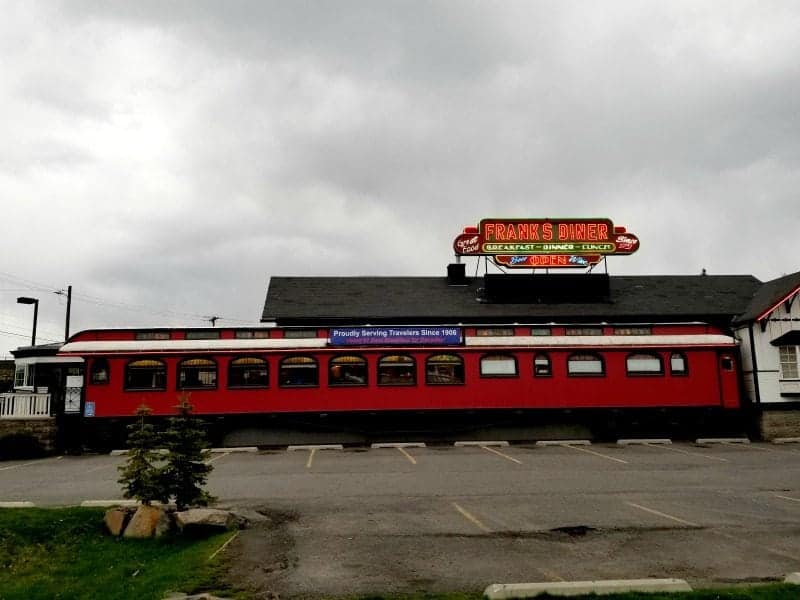 Frank's Diner
Frank's Diner is Spokane's iconic greasy spoon restaurant! Housed in a train car that was built in 1906. You can expect there to be a line on Saturday and Sunday mornings because Frank's Diner is the place to go for greasy good Spokane breakfast food!  One cool thing about Frank's Diner is they focus on locally sustainable products in their recipes. There are two Frank's Diner locations in Spokane both of which are in historic train cars.
Menu favorites
Breakfast - Corn Beef Hash and Eggs
Lunch - Grilled Cheese Sandwich
Address: 1516 W 2nd Ave, Spokane, WA 99201
Phone - (509) 747-8798
Website - FranksDiner.com
Franks North Spokane Restuarant
Address: 10929 North Newport Highway (Pinewater Plaza)
Phone - 509-465-2464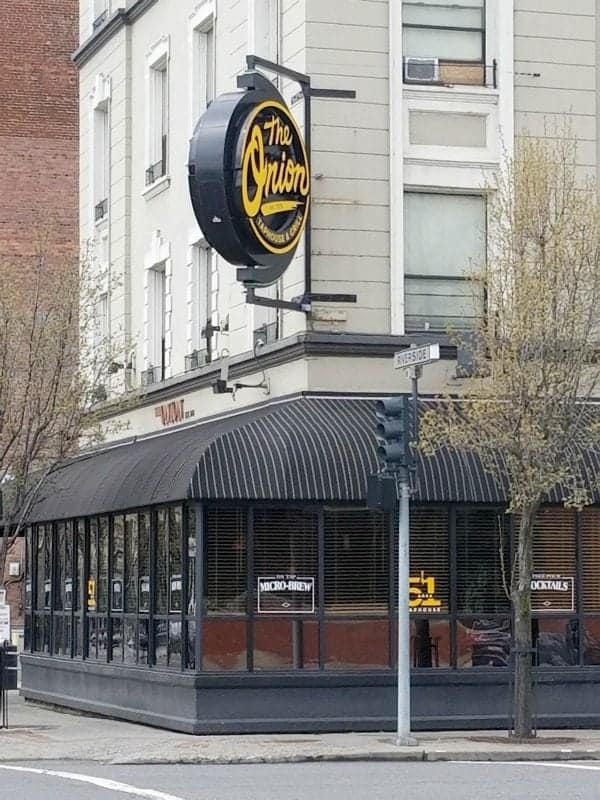 Onion Taphouse and Grill
The Onion Taphouse and Grill Downtown Spokane have been serving American Classics since 1978. The Onion started as a gourmet burger restaurant and has evolved to add a mix of classic American options. 100% fresh local beef is used for the burgers and the restaurant uses local bakeries to prepare our amazing breads and rolls. If you have dietary restrictions the Onion has made sure that Chefs and General Managers are Serve Safe Certified and can make sure your dietary needs are taken care of. If you are Gluten Free the menu clearly shows the menu items that can be prepared gluten free.
Make sure and check out amazing oak back bar which is an original, built by the Brunswick Corporation in 1904.
Address: 302 W Riverside Ave, Spokane, WA 99201
Phone - (509) 747-3852
Website - TheOnion.biz
Anthony's at Spokane Falls
If you are looking for a restaurant with an amazing view of Spokane Falls then Anthony's Restaurant is the place to go. While the restaurant is a bit of a chain with restaurants in Washington, Oregon and Idaho I couldn't leave Anthony's of the list of Downtown Spokane Restaurants. The view alone makes it worth stopping in for at least a cocktail and dinner. Anthony's features fresh Northwest seafood.  If seafood is not your thing don't worry they have great salads and steaks available also.
Anthony's at Spokane Falls offers complimentary valet parking beginning at 4:00 pm while dining at the restaurant.
Address: 510 N Lincoln St, Spokane, WA 99201
Phone - (509) 328-9009
Website - Anthonys.com 
Dick's Hamburgers
Dick's Hamburgers opened in Spokane in 1965 and has been serving burgers and fries ever since. This restaurant is kind of an icon of the city because it is one of the first things you see when you pull off I-90 towards downtown Spokane. This is a true fast food joint and you will have a one of a kind experience there.
The prices are amazing for 2018! Currently, a hamburger is $1.44 and a cheeseburger is $1.74!! Shakes are $2.49! If you are looking for cheap eats in Spokane than this is the place to go! They also offer Fish and Chips for $4.63 and golden fried chicken is 10 pieces for $16.25.
Don't miss the Whammy Burger which is 2 meat and 2 cheese for $3.04. Dick's Hamburgers is located right off of I-90 at the Division Street exit.
Address: 10 E 3rd Ave, Spokane, WA 99202
Website - Dick's Hamburgers on Facebook 
Phone: (509) 747-2481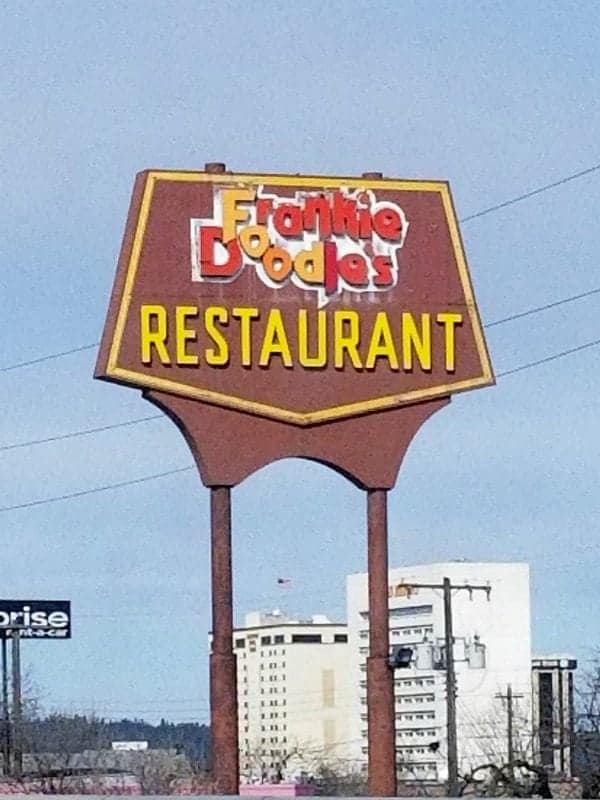 Frankie Doodles
Your first glimpse of Frankie Doodles is probably going to be from I-90 seeing their blinking restaurant sign that most of the time all of the letters are not blinking together. This is a downhome diner that has been around for a long time. Please do not expect fine dining but you will get a heaping plate of food and a giant cinnamon roll bigger than your head.
Address: 30 E 3rd Ave, Spokane, WA 99202
Website- Frankie Doodles on Facebook 
Phone - (509) 747-9267
Midtown Spokane / Division Street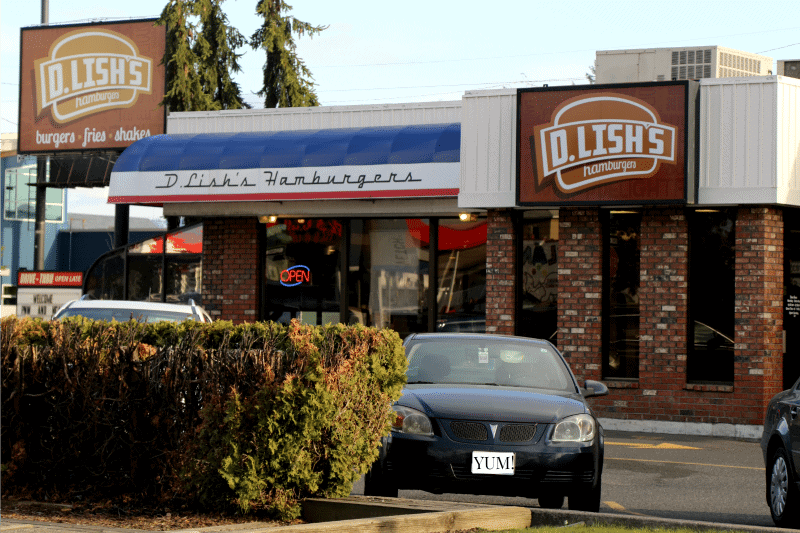 D'Lish Burgers
While Spokane does not have an In and Out Burger we do have D'Lish's Burgers and they are so good! This Spokane restaurant is located on North Division and has been serving cooked to order beef hamburgers with hand cut fries for twenty years. This family-owned restaurant focuses on locally sourced produce and meat and continues to serve one of the best burgers in Spokane. Their fry sauce is a favorite and I would happily bring it home by the gallon if that was an option!
Address: 1625 N Division St, Spokane, WA 99207
Website - dlishs.comPhone - (509) 323-7130
North Spokane Restaurants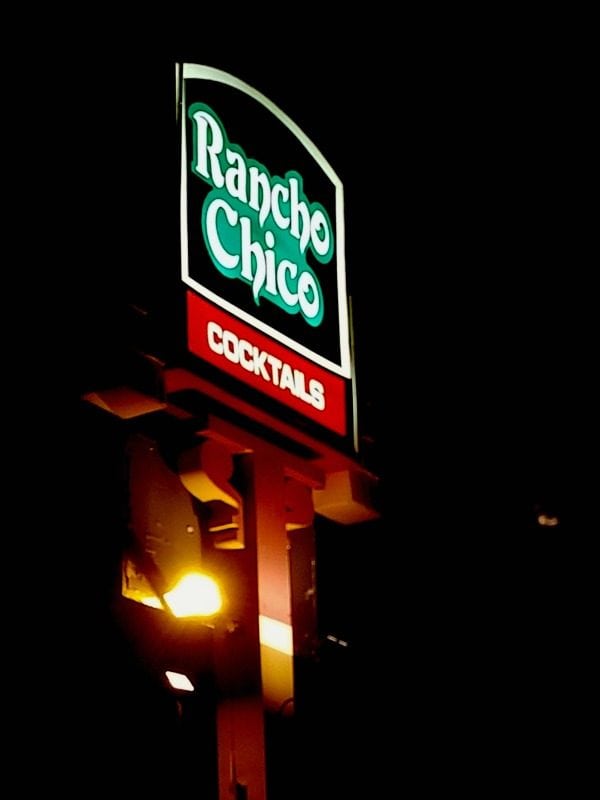 Rancho Chico
Rancho Chico wins our award for the best Mexican restaurant Spokane has! I am going to fully admit this is our go-to restaurant for Mexican food and we honestly visit a couple of times a month. The guys who run the restaurant are fantastic, always welcoming, and happy to fill your chips and salsa needs. You can't go wrong with the Chicken Mole, Cheese enchiladas or really anything on the menu. Let them know if you are celebrating a birthday or special event and they will sing you a song you won't soon forget!
Menu Favorites
Entree - Chicken Mole
Beer - Sol Mexican Beer
Cocktail - Margaritas!
Address: 9205 N Division St, Spokane, WA 99218
Website - Mexicanrestaurantsspokane.com
Phone - (509) 467-0022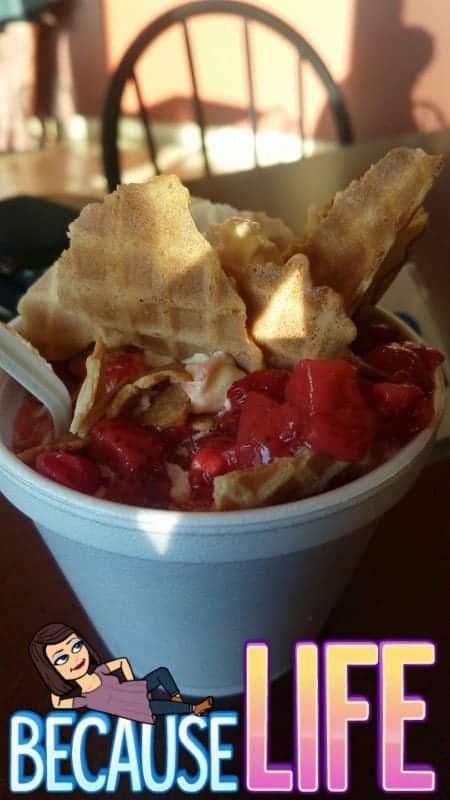 Didier's Frozen Yogurt and More
Craving delicious froyo that beats the heat than Didier's is the place to go! Especially on Tuesdays for $1.99 medium froyo! Every week they rotate the flavors so you get the opportunity to try something new. Don't worry they keep vanilla and chocolate on the menu all the time. They also have dairy-free options along with great deli sandwiches and burgers. Didier's is Spokane's original frozen yogurt shop that has been operating for over 25 years! This family establishment is one of our favorite sweet treats in Spokane! If you have a dairy restriction don't worry they always have a non-dairy frozen treat available.
Froyo Flavor Favorites
POG - Passion Orange Guava
Creamsicle
Wild Huckleberry
Address: 10410 N Division St, Spokane, WA 99218
Website - Didiers on Facebook
Phone - (509) 466-8434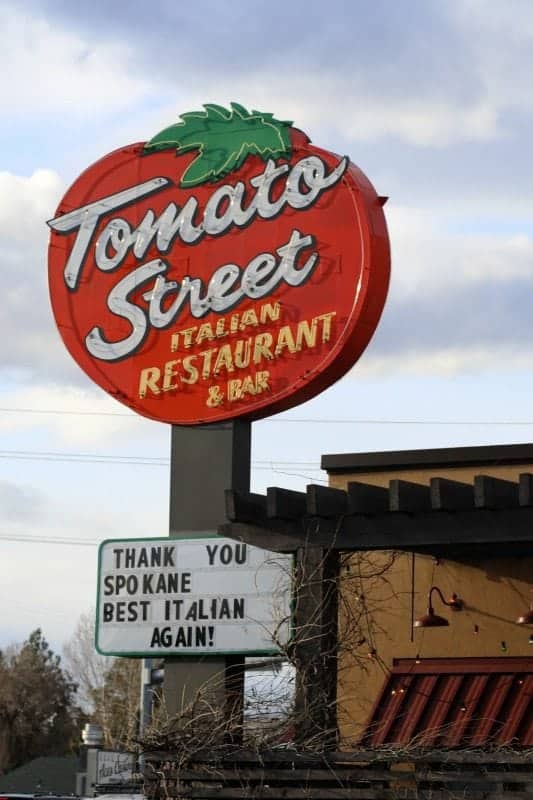 Tomato Street
Tomato Street has three locations in Spokane and has been continually voted one of the best Italian Restaurants in the city. They feature brick oven cooking, delicious super garlic and buttery bread, and great side salads. You will smell the garlic as you approach the restaurant and it calls you in for a delicious Italian Meal. Be prepared for a bit of a wait on weekends this restaurant is really popular for families. The tables are covered in white paper and each table has a cup of crayons so you can pass the time playing a game or drawing a masterpiece.
Menu Favorites
Entree - Baked Lazoni (Lasagna, wrapped in pizza dough, brick oven-fired with your choice of sauce)
Uncle Tony's Chicken PasCajun-seasoned blackened chicken, roasted garlic, a white pepper cream sauce, angel hair pasta, toasted with Italian bread crumbs)
Address: 6220 N Division St, Spokane, WA 99208
Phone - (509) 484-4500
Website - TomatoStreet.com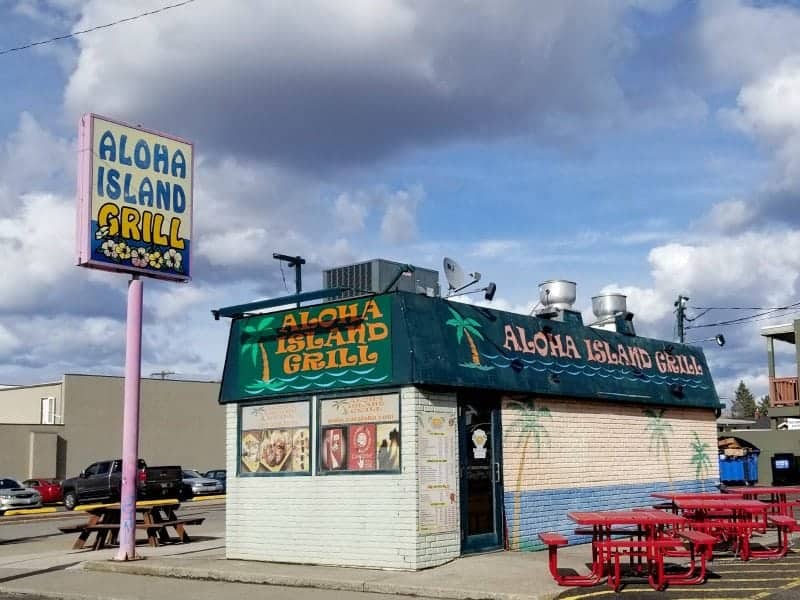 Aloha Island Grill
Looking for some Aloha spirit and Hawaiian food in Spokane? Look no further than Aloha Island Grill! There are two locations in Spokane serving up your favorite island favorites including Loco Moko, Chicken Teriyaki, Kahlua Pork (roasted for 12 hours), Katsu Chicken, Lava Bite, and more! This casual eatery has counter service and a drive-thru at the Francis Ave location. Transport yourself back to your favorite island when you visit Aloha Island Grill.
Address: 1220 W Francis Ave, Spokane, WA 99205
Address: 1724 N Monroe St, Spokane, WA 99205
Website - EatAloha.com
Phone - (509) 413-2029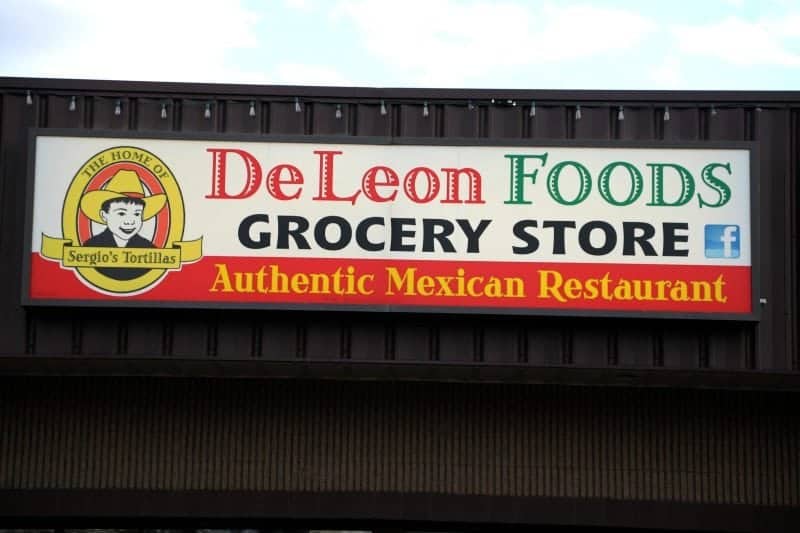 DeLeon Food and Deli
DeLeon Foods is a grocery store and deli in one! This is the place to go in Spokane for fresh tortillas and tamales. They are amazing! The Mexican bakery features fresh loaves of bread and sweet treats. DeLeon Foods is located off of Francis near Division street in North Spokane. The grocery store and deli are in a shopping complex and has ample parking.
Address: 102 E Francis Ave, Spokane, WA 99208
Website - Deleonfoods.net
Phone - (509) 483-3033
Old European Restaurant and Bakery
If you are looking for a delicious breakfast with a European flavor you have to check out the Old European Restaurant and Bakery! This is the place to go for Danish Aebleskivers, Dutch Baby, Crepes, and all sorts of other delicious goodness. You will have a hard time deciding what to order because they offer so many amazing options to choose from.  The restaurant also has a wheat-free menu to make it easier to order if you have dietary restrictions.
Favorite Menu Items
Danish Aebleskivers
Dutch Baby
Address: 7640 N Division St, Spokane, WA 99208
Website -  OldEuropean-Restaurant.com
Phone - (509) 467-5987
There are also Old European Restaurants in Post Falls, Idaho, and Pullman, Washington
Five Mile Neighborhood
Five Mile is a bustling area of Spokane with quite a few great restaurants to enjoy. The area is quite literally five miles from Division street heading towards the west.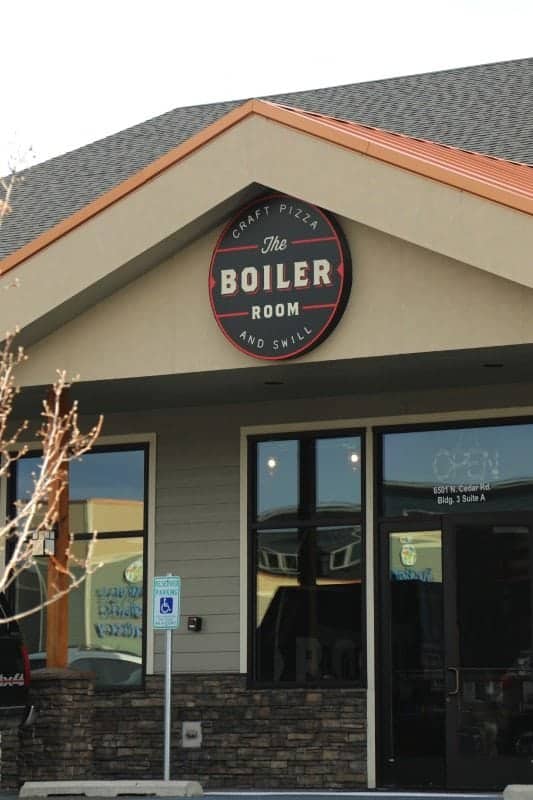 Boiler Room Pizza
The Boiler Room features wood-fired pizzas and a great outdoor seating area. The Boiler Room is in the same parking lot as Waddells so it can get a bit busy at time. We have never had a problem finding parking but we have had to wait a couple of minutes for a space to clear. The Boiler Room offers Happy Hour from 2-5pm with $5 glass pours of their house Red and White wines, $1 off all beers on tap and offer canned beers for 3 bucks.  Monday through Friday from 2-4PM, full-sized select pizzas are ½ off! Choose from 3 Cheese, BBQ Chicken, or their rotating selection.  Check out the mac and cheese pizza, Thai me up pizza, and the Dagwood Pizza for fun artisan pizza.
Address: 6501 N Cedar St, Spokane, WA 99208
Phone: (509) 863-9213

 
Das Stein Haus
If you are looking for authentic German food Das Stein Haus is the restaurant you need to visit!! Das Stein Haus also offers German breakfast on Saturday and Sunday mornings. They also offer a great lunch menu. If you love German Beers you will love the options available at Das Stein Haus. The restaurant is located in the five-mile shopping area near Rosaurs. There is more than ample parking available.
Favorite Menu Items
Brat Combo Plate - includes three housemade brats and sauerkraut
Kase Spatzle - Germanys version of mac and cheese! Housemade Spatzle pan fried with prosciutto ham, green onions, and swiss cheese
Address: 1812 W Francis Ave, Spokane, WA 99205
Website - dassteinhaus.net
Phone -  (509) 326 2214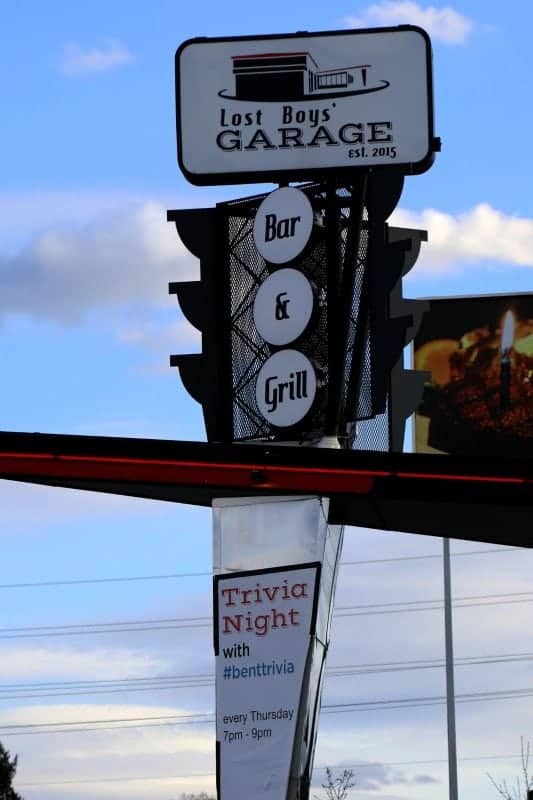 Lost Boys Garage
Lost Boys Garage is a restaurant that may surprise you a bit. When you first pull into the parking lot you are not really sure what to expect. I was super surprised to find a great foodie menu of interesting burger and sandwich choices. They have a rotating selection of microbrews including many local Spokane Breweries and fun beer choices. Lost Boys Garage offers a full bar with a great cocktail menu of unique cocktails. They have indoor and outdoor comfortable seating in a very relaxed restaurant.
Menu Favorites
Appetizer - Cheese Curds
Entree - Bacon and Smoked Gouda Melt with Havarti and bacon aioli
Twisted Caprese Sandwich (fresh cut tomatoes, five-cheese Italian blend, basil pesto, spring mix, and balsamic glaze)
Address: 6325 N Wall St, Spokane, WA 99208
Website - Lost Boys Garage on Facebook
phone - (509) 443-5023
Spokane South Hill Restaurants
Luna
Luna is a locally owned fine dining restaurant that is truly a neighborhood dining redefined. Located at the top of the South Hill on Perry Street Luna has both indoor and patio seating. The restaurant has a gigantic wine cellar under the restaurant. There is a glass viewing window that gives you a peek into their amazing collection of wine.  Luna bakes fresh organic artisan bread daily and you will have a hard time stopping at only a few pieces it is that good. Come hungry when you plan to dine at Luna because you will not be disappointed! This Spokane Fine Dining Restaurant is perfect for date nights, celebrations, and just because you want a really good meal!
Menu Favorites
Appetizer - Frites (aioli, balsamic reduction)
800° Wood Oven Pizzas
Address: 5620 S Perry St, Spokane, WA 99223
Website - LunaSpokane.com
Reservations - Luna Spokane Reservations
Phone: (509) 448-2383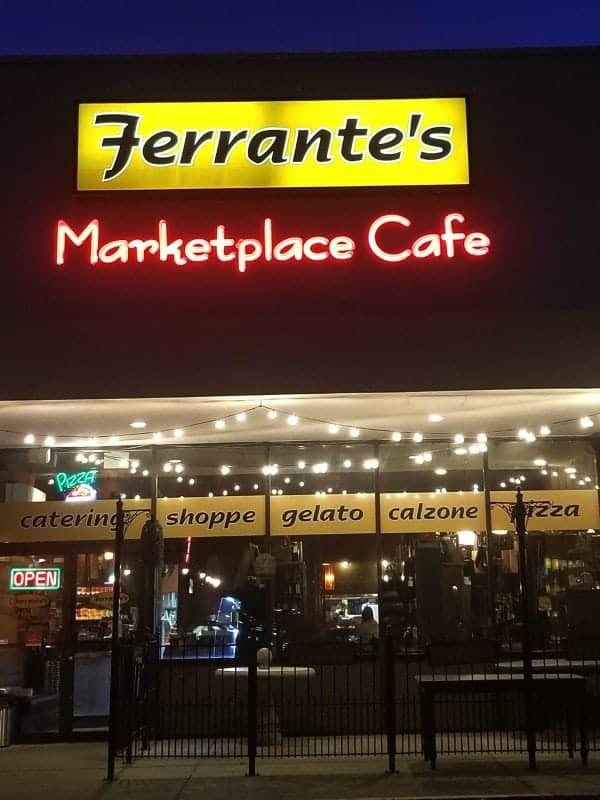 Ferrante's Marketplace Cafe
We had been hearing about Ferrante's from friends for a while and had to finally check it out. The restaurant is tucked into a shopping complex on the South Hill of Spokane. The restaurant includes a small shopping area with wines and gifts. You order at the counter and pick a table in the restaurant, your food is called out from a window at the back of the room. The menu offers a variety of Italian options including pizza, calzones, paninis, and pasta. John had the Carbonara which includes a nice Cougar Gold Sauce, ham, fried egg, and peppers.  The pasta had good flavor and was a large portion of food. I tried the fettuccine and it was a bit bland for my tastes but would be great if you like white sauce on your pasta without a lot of herbs or spices.
If you are a fan of gelato Ferrante's has a rotating case of gelatos you can purchase by the cone or cup.
Address: 4516 S Regal St, Spokane, WA 99223
Website - www.doitalian.com
Phone - (509) 443-6304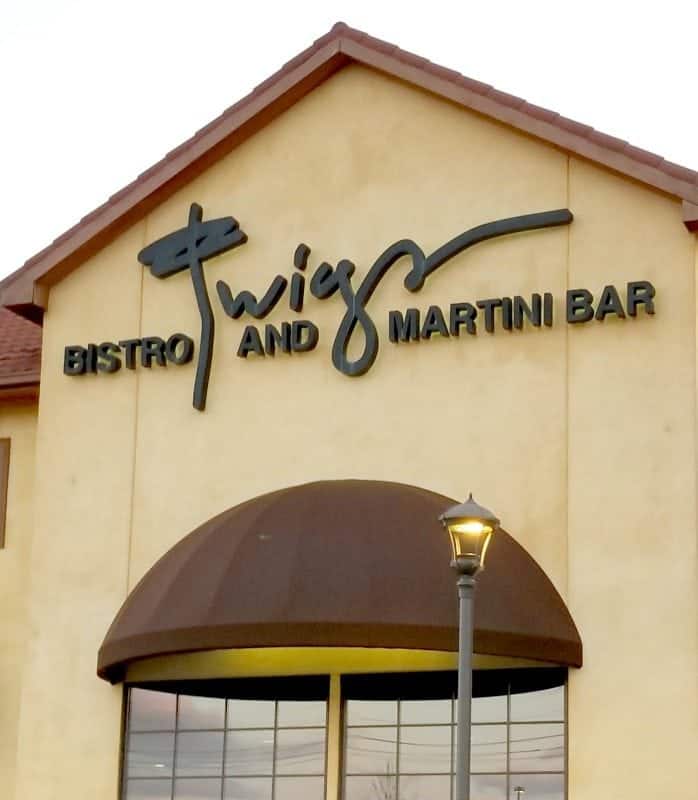 Twigs Bistro & Martini Bar
Twigs Bistro and Martini Bar have a couple of locations in Spokane. They are known for their martinis and delicious menu items. Each location has a little different menu so check them out online if you are looking for a specific dish. Twigs has now expanded across multiple states but they started in Spokane. I love their martini menu! There are so many flavors to choose from. You also can't go wrong with the handmade pizzas,
Address: 4320 S Regal St, Spokane, WA 99223
Website - www.twigsbistro.comPhone - (509) 443-8000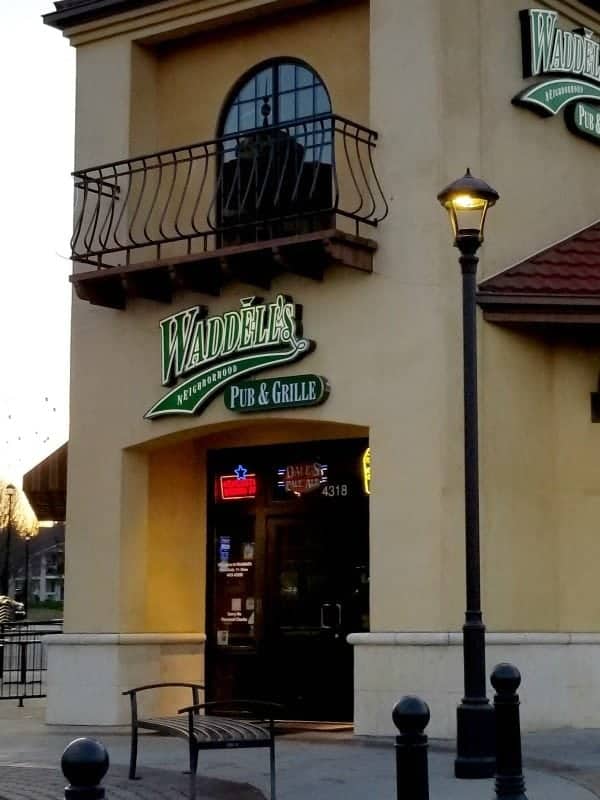 Waddell's Neighborhood Pub
Waddell's Restaurant has been featured on the Food Network Diners, Drive-Ins and Dives show with Guy Fieri! The show featured the Rube Waddell Burger, Big Dog Burger,  and Beer-Braised Lamb Philly  If you are a fan of local beers you will love the 50 taps rotating the selection of beers. I am going to admit to having multiple containers of their Silly, Screwy, Squirrely, Seasoning Mix at home! I use it on everything and love it!
Address: 4318 S Regal St, Spokane, WA 99223

Phone - (509) 443-6500
Spokane Audubon Park Restaurants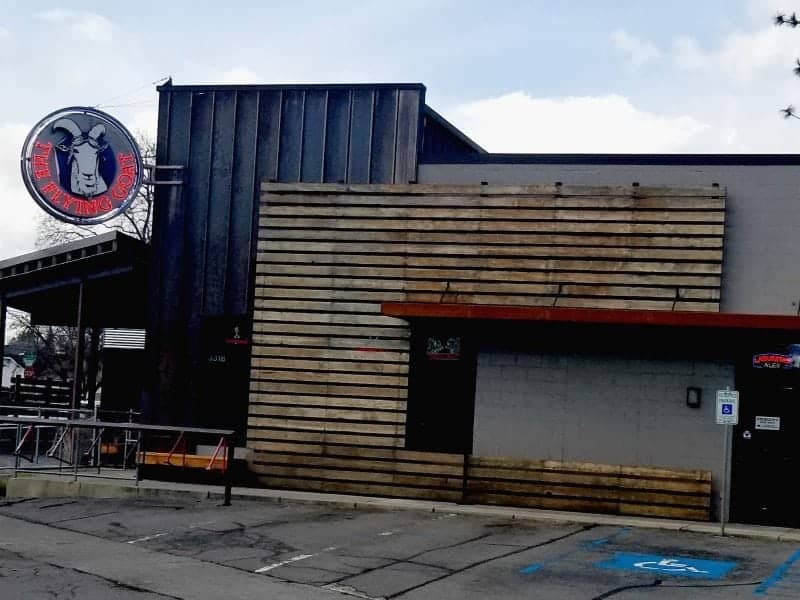 Flying Goat Pizza
The Flying Goat service artisan Neapolitan Style pizzas with some really great topping combinations.  Their pizzas include homemade sauces, a special in-house cheese blend, fresh local ingredients, and artisan meats some of which are cured in-house. Sauces, dressings, and marinades are made fresh daily in the restaurant. The restaurant is decorated with local photographs and arts that showcase the beauty of Spokane. The Flying Goat has an outdoor patio with a gorgeous firepit to enjoy on warm summer nights.
Menu Favorites
Kerri Lynn Margherita Pizza (Fresh mozzarella, fresh basil, and red sauce)
Dalton Pizza (Honey apple BBQ sauce, pulled pork, house cheese blend, caramelized onion, and coleslaw)
Address: 3318 W Northwest Blvd, Spokane, WA 99205
Website - TheFlyingGoat.Com
Phone - 509-327-8277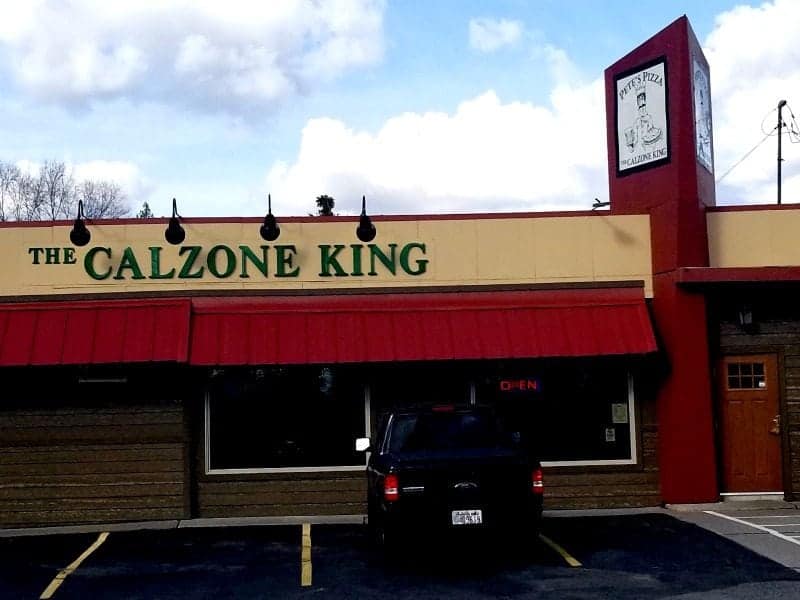 Pete's Pizza
The Pete's Pizza in the Audobon Park area of Spokane off of Northwest Blvd is larger than the location in the Gonzaga District. The menu is the same and they have fantastic cheesy garlic bread and calzones!
Address: 2328 W Northwest Blvd, Spokane, WA 99205
Website - PetesSpokane.com
Phone - (509) 326-1900
Gonzaga University District Restaurants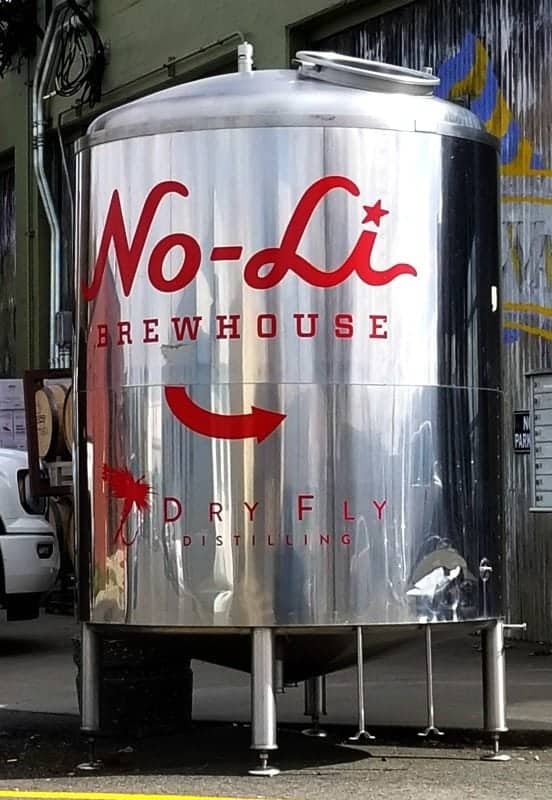 No-Li Brewhouse
When you first pull into the parking lot of the No-Li Brewhouse you may think you are in the wrong spot. Located in a tucked-away shopping area along with Dry Fly Distilling the parking lot does not look very special or appear to lead to a great restaurant. When you walk through the front doors head to the back of the building and prepare yourself for a treat. No-Li Brewhouse is located along the Spokane River and has amazing outdoor seating! This is the perfect place to enjoy a gorgeous summer evening in Spokane. You can sit at a picnic table and enjoy a local beer while savoring a Brewmaster Burger or BBQ Pork Mac and Cheese.
One thing to know is seating is first to come first serve. They do not offer reservations at No-Li Brewhouse. It is well worth waiting a few minutes to enjoy the patio on a gorgeous Spokane evening. Don't worry if it is still chilly outside. No-Li Brewhouse offers a heated patio area so you can still enjoy the view.
Address: 1003 E Trent Ave #170, Spokane, WA 99202
Website - www.nolibrewhouse.comPhone - (509) 242-2739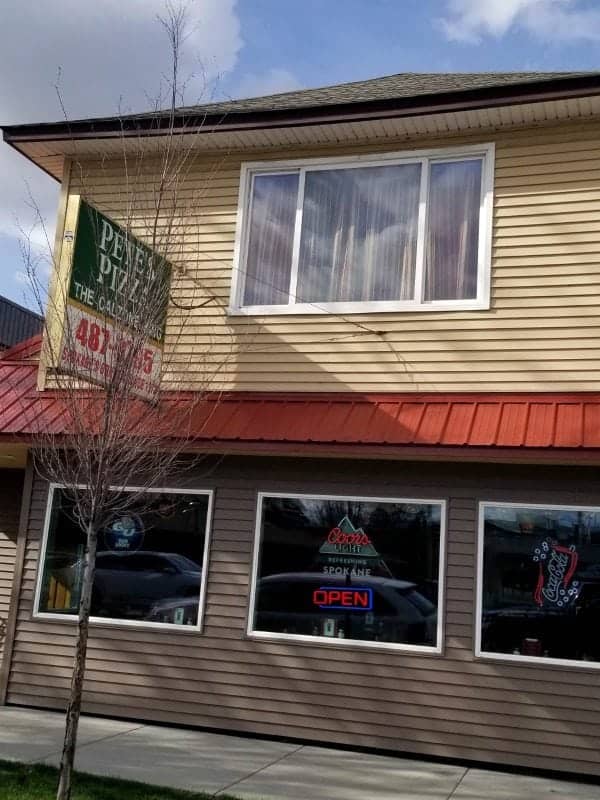 Pete's Pizza
Pete's Pizza was one of the first restaurants I went to when I moved to Spokane. 15+ years ago the restaurant had not been updated and I remember thinking my work friends were bringing me to a total dive. Little did I know that I was about to fall in love with Spokane's Best Calzones! Hello yum! 15 years later the restaurant has been updated and is much brighter and inviting than it used to be. Pete's Pizza still makes the best calzones I have found in town!
Address: 821 E Sharp Ave, Spokane, WA 99202
Website - PetesSpokane.com
Phone - 509-487-9795
Browne's Addition Restaurants
Browne's Addition in Spokane is not only filled with gorgeous historic houses but also great restaurants. This is a part of Spokane that is well worth spending some time exploring. The houses are simply gorgeous and you can visit the Northwest Museum of Arts and Culture.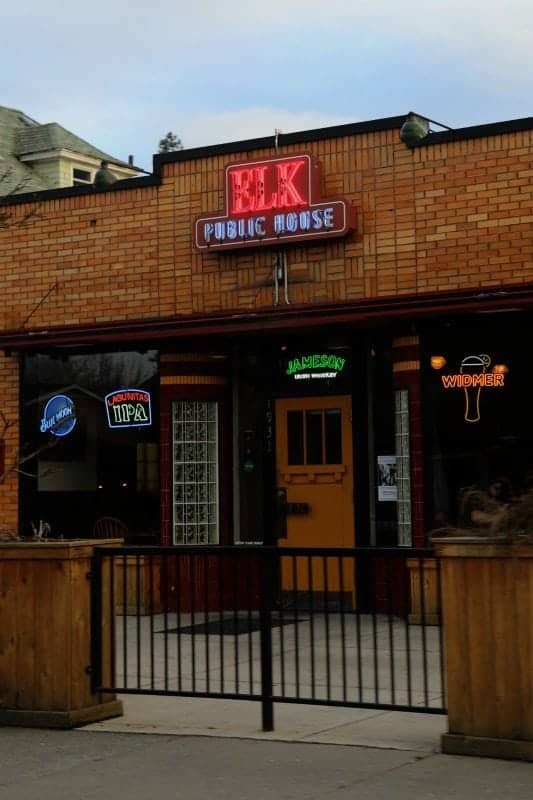 The Elk
The Elk has one of the best patios to soak in the warm weather of Spokane while enjoying a great beer.
Menu Favorites
Appetizer- Roasted Garlic and Onion Bread (French bread slices loaded with oven roasted onion, garlic, and butter. Served hot. )
Entree - 74th Street Gumbo ( Inspired by Seattle's finest Ale House. Chicken, sausage, shrimp, and vegetables in a traditional sauce served over rice. It's hot!!! )
Address: 1931 W Pacific Ave, Spokane, WA 99201
Website - Wedonthaveone.com
Phone - 509-363-1973
Spokane Valley Restaurants
The Spokane Valley is home to many great restaurants including a few of our favorites!
Skyway Cafe
Skyway Cafe is the best-themed restaurant in Spokane! If you are a fan of great food and planes/aviation this is the restaurant to come visit. If you have kids that are obsessed with watching planes you are going to love Skyway Cafe! The cafe is located next to the Felts airfield so you can sit and enjoy your meal while watching the planes take off. They offer a huge variety of menu options. This is down-home good food smothered in some gravy and topped with crispy hash browns!
One of our favorite breakfast places in Spokane!
Menu Favorites
Breakfast - Chicken Fried Steak smothered in white sausage gravy, served with 2 eggs, hashbrowns and toast.
Address: 6105 E Rutter Ave, Spokane, WA 99212
Website - SkywayCafe.com
Phone - (509) 534-5986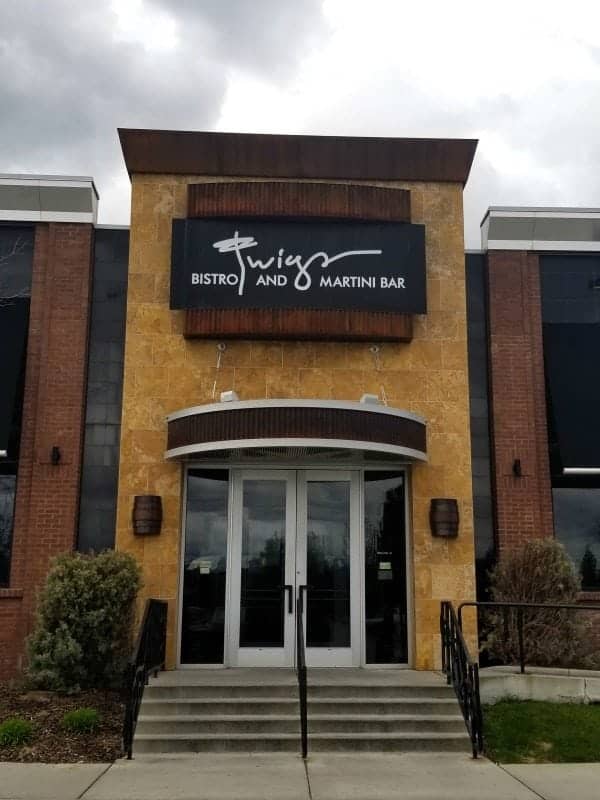 Twigs at the Spokane Valley Mall
Twigs is a local Spokane Restaurant that has expanded to multiple locations across the United States. I still consider it a local Spokane restaurant since they are headquartered in Spokane. At the Spokane Valley Twigs location, you will find great upscale food items right next to the Spokane Valley Mall. This is not your typical mall food! Twigs has a separate gluten-free menu if you have a gluten dietary restriction. They offer a large variety of delicious martinis to enjoy!
Address: 14728 E Indiana Ave, Spokane Valley, WA 99216
Website - Twigs Bistro Spokane Valley
Phone - (509) 290-5636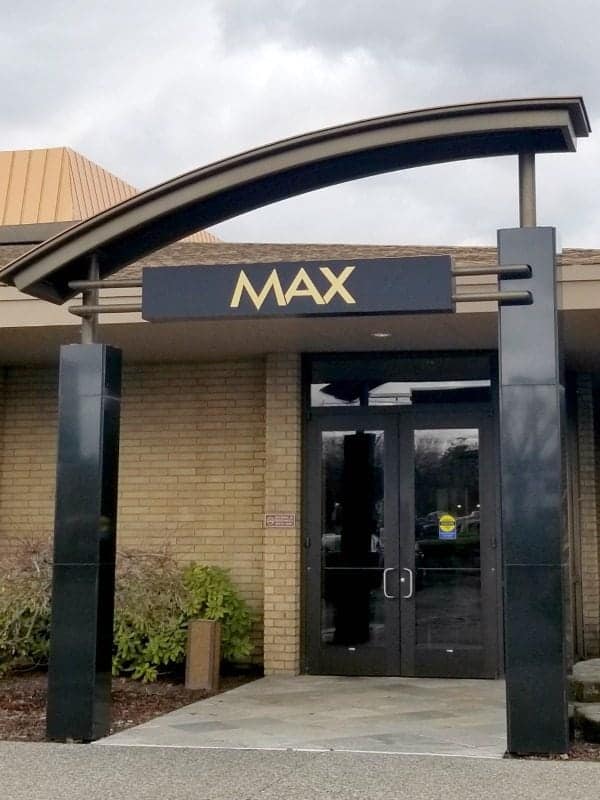 Max at Mirabeau
Max at Mirabeau is located right off of Sullivan Rd near I-90. The restaurant is located inside of a hotel but the menu is filled with great choices. Max at Mirabeau has a large dining area that is perfect for celebrating a special occasion or enjoying an intimate date night.
Menu Favorites
Max's Triple Decker Grilled Cheese on Sourdough (swiss, cheddar, Boursin tomato, basil)
Address: 1100 N Sullivan Rd, Spokane Valley, WA 99037
Website - MaxatMirabeau.com 
Phone -  509-922-6252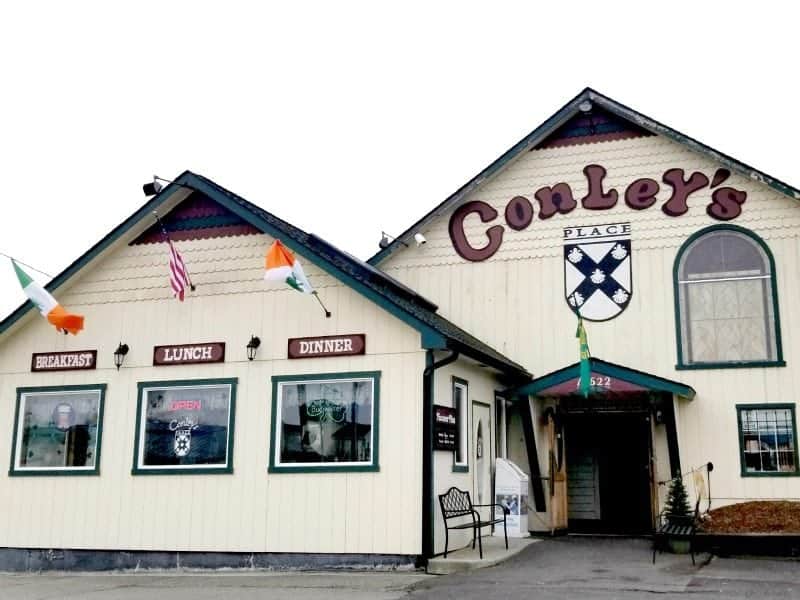 Conley's Place Restaurant
Conley's Place Restaurant has been in the Spokane Valley for over twenty-seven years. They offer a great Irish atmosphere along with fresh baked pies and desserts daily. They are open for breakfast, lunch, and dinner with a large menu of options. Conley's Place offers everything from basic fettuccine alfredo to tavern battered halibut.
Address: 12622 E Sprague Ave, Spokane Valley, WA 99216
Website - Conleysplacerestaurant.com
Phone - (509) 924-5411
Hallet's Market & Cafe
Hallet's Market & Cafe is located on Sprague Ave and the perfect spot for a delicious lunch. We were recommended this restaurant by a few people and they told us it was a place you would take your Mom or Grandmother. I have to agree with this testimony but also have to say that our lunch was delicious!
Address - 14109 E Sprague #@, Spokane Valley
Website - Hallets.com
Phone - 509-926-4076
Latah Creek/Hangman Hills Restaurants
Chaps
I know I shouldn't probably have a favorite restaurant on this list of Spokane Restaurants but I have to admit that Chaps is honestly one of my favorite places to eat in the world! There is just something so special about this restaurant and I would happily eat here weekly or daily if my waistline could handle it. From the moment you pull up to Chaps, you know you are in for a special moment! The restaurant is pure love and happiness. The menu is homemade goodness including a bakery on site.
We are not the only ones who love Chaps, they were featured on Diners Drive-Ins and Dives a couple of years ago. The show featured the delicious French Toast, Baked Oatmeal, Mushroom and Brie Soup!
Favorite Menu Items since I can't say everything
Chocolate Orange Scone
Baked Oatmeal
Honestly, you can't go wrong with any single thing on the menu! Celeste and her staff make sure that each menu item is served with love and care! If you have not been to Chaps I need you go and enjoy this truly special restaurant in Spokane.
Address: 4237 Cheney Spokane Rd, Spokane, WA
Website- chapsgirl.com
Phone -  (509) 624-4182
Liberty Lake Restaurants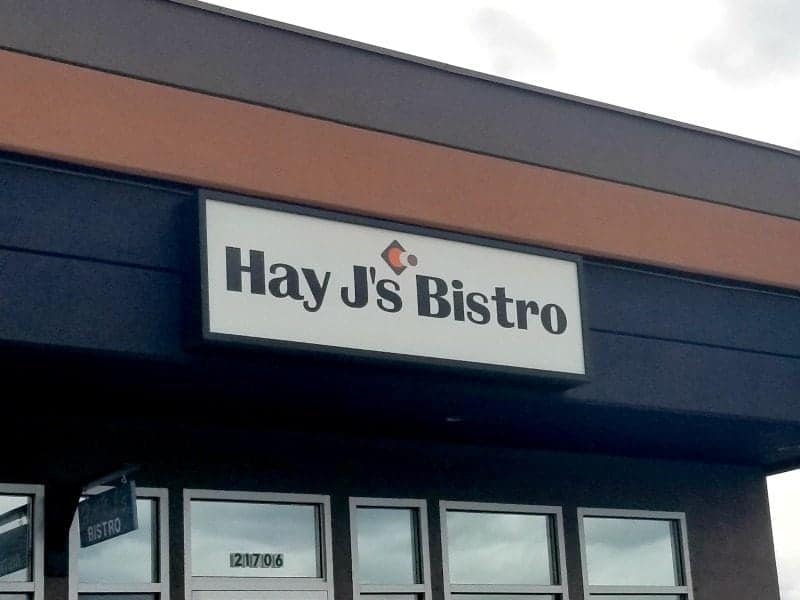 Hay J's Bistro
Hay J's Bistro in Liberty Lake Washington is one of those restaurants that is going to surprise you! You pull into the parking lot and think that you are in the wrong spot. Hay J's Bistro is in the same parking lot as a gas station and the sign is simple and pretty plain. This is a restaurant to not just a book/restaurant by its cover. What looks plain on the outside is actually a delicious classic American restaurant serving inventive menu choices.
Shared plates include Burrata, Ahi Tuna Tartare, Blackened Bleu Tender Tips, and Ponzu Calamari.  Entree options include Parmesan Crusted Halibut, Chicken & Truffle Risotto,  Snake River Farms American Kobe Cut Of The Day, and Pappardelle Ala Bolognese. Hay J's is open for lunch and dinner with two distinctive menus. Lunch features similar entrees to dinner but also burgers and sandwiches. Don't miss the White Cheddar & Bacon Kobe Burger at lunch!
Reservations are recommended so make sure and give them a call before you head to the restaurant.
Address: 21706 E Mission Ave, Liberty Lake, WA 99019
Website - HayJsBistro.com
Phone - 509-926-2310
West Plains Area
Airway Heights Restaurants
Masselow's Steakhouse at Northern Quest
Masselow's Steakhouse is Spokane's fine dining steakhouse serving the finest cuts of corn-fed, Midwestern beef, and seafood. The restaurant has an impressive foodie menu that will make your taste buds rejoice. They also offer a delicious breakfast menu that is perfect before heading to the spa for the day.
Address: 100 N Hayford Rd, Airway Heights, WA 99001
Website - masselows.com
Phone - 509.481.6020
Masselows Reservations - Online reservation
Rivers Edge Buffet at Northern Quest
Rivers Edge Buffet at Northern Quest offers over 100 menu items to choose from. If you are a fan of buffets than you will love Rivers Edge. You can find everything from prime rib to creme brulee on the buffet menu. They have a large amount of seating which is great for family dinners or group meetings.
Address: 100 N Hayford Rd, Airway Heights, WA 99001
Phone - 877.871.6772
La Presa Mexican Restaurant
La Presa offers huge portions of Mexican dishes including their customer favorites fajitas and arroz con pollo. The service is always quick and the food is served piping hot and delicious. The prices are not the cheapest for Mexican but you will leave most likely with a to-go box with at least one more meal sometimes two.
Address: 13308 W Sunset Hwy, Airway Heights, WA 99001
Phone - (509) 244-7001
Cheney Restaurants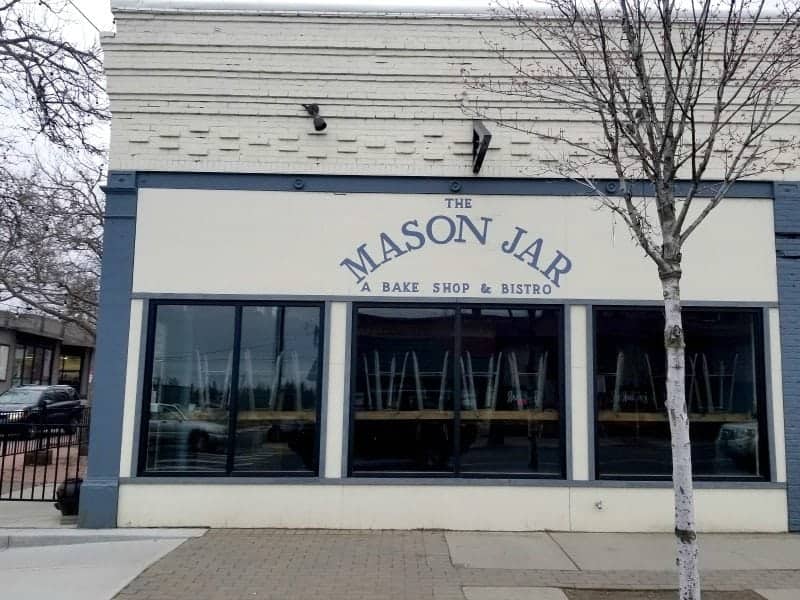 The Mason Jar
Cheney is a college town with Eastern Washington University that needed a cute local bakery and lunch spot to bring the town together. Enter in The Mason Jar and you have a seriously cute and delicious place to drop in for a fresh-baked pastry or lunch sandwich.
Address: 101 F St, Cheney, WA 99004
Website - The Mason Jar on Facebook 
Phone - (509) 359-8052
Medical Lake Restaurants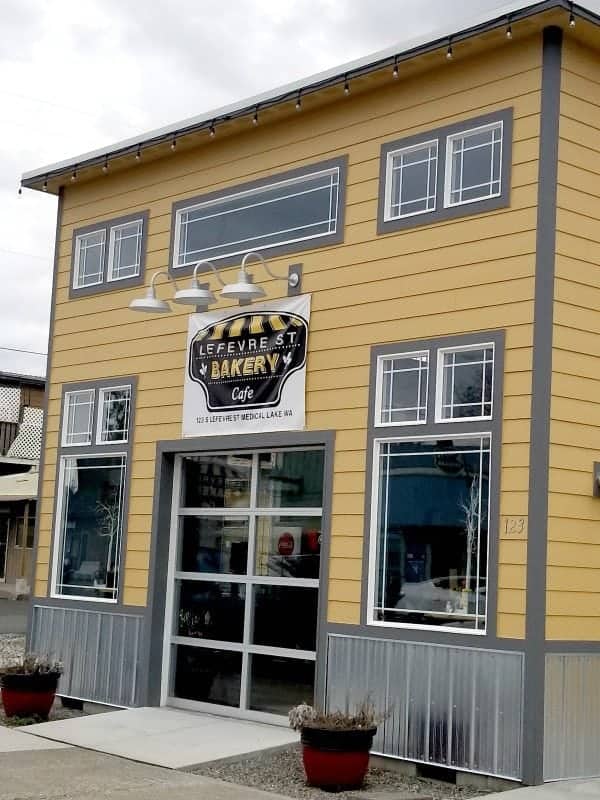 Lefevre St. Bakery & Cafe
Lefevre St. Bakery opened in Medical Lake after we moved and I am so sad it was not there when we lived a few blocks away. The bakery offers a delicious spread of freshly baked bread and sweet treats. They have a full coffee and espresso menu to fill your caffeine needs. This bakery is a true local favorite and you will enjoy their breakfast sandwiches, salads, and lunch plates.
Address: 123 S Lefevre St, Medical Lake, WA 99022
Website - Lefevre St Bakery on Facebook
Phone - (509) 299-3843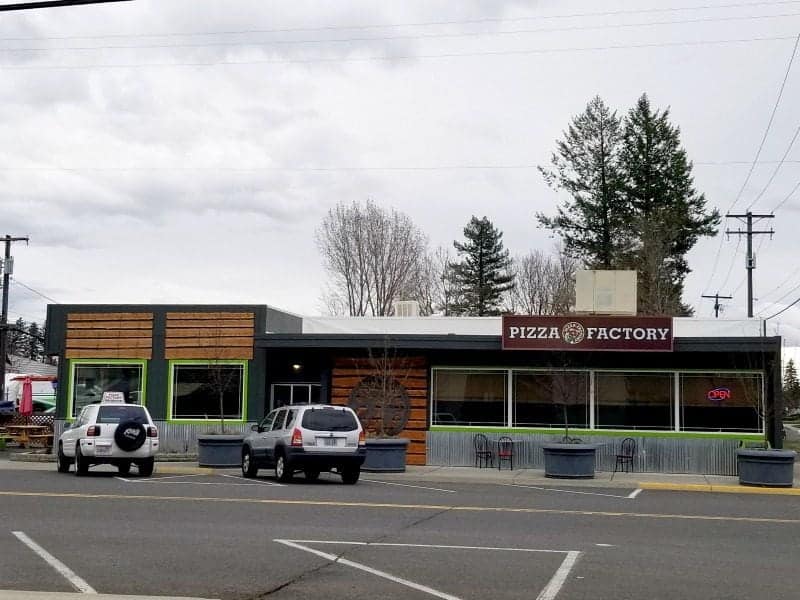 Pizza Factory
When we lived in Medical Lake the Pizza Factory was our go-to pizza delivery and pizza dinner spot. They offer a great pizza lunch buffet that is only $8.75. Check out their website for current specials and savings. If you are ordering pizza for delivery you can order it online and customize your pizza your way so you know you are getting what you want.
Address: 123 S Broad St, Medical Lake, WA 99022
Phone - 509-299-9100
I hope you have enjoyed this guide to restaurants in Spokane and surrounding areas. We will continually be updating this post as we explore new restaurants and return to our favorite restaurants. We have visited all of these restaurants on our own and love being able to share the great restaurant scene in Spokane with all of you.
Additional Spokane Articles
Floating the Little Spokane River
Check out all of our Spokane Travel Guides